What 's the Differences: Ender 3 S1 Pro Or Ender 3 S1
2022-04-09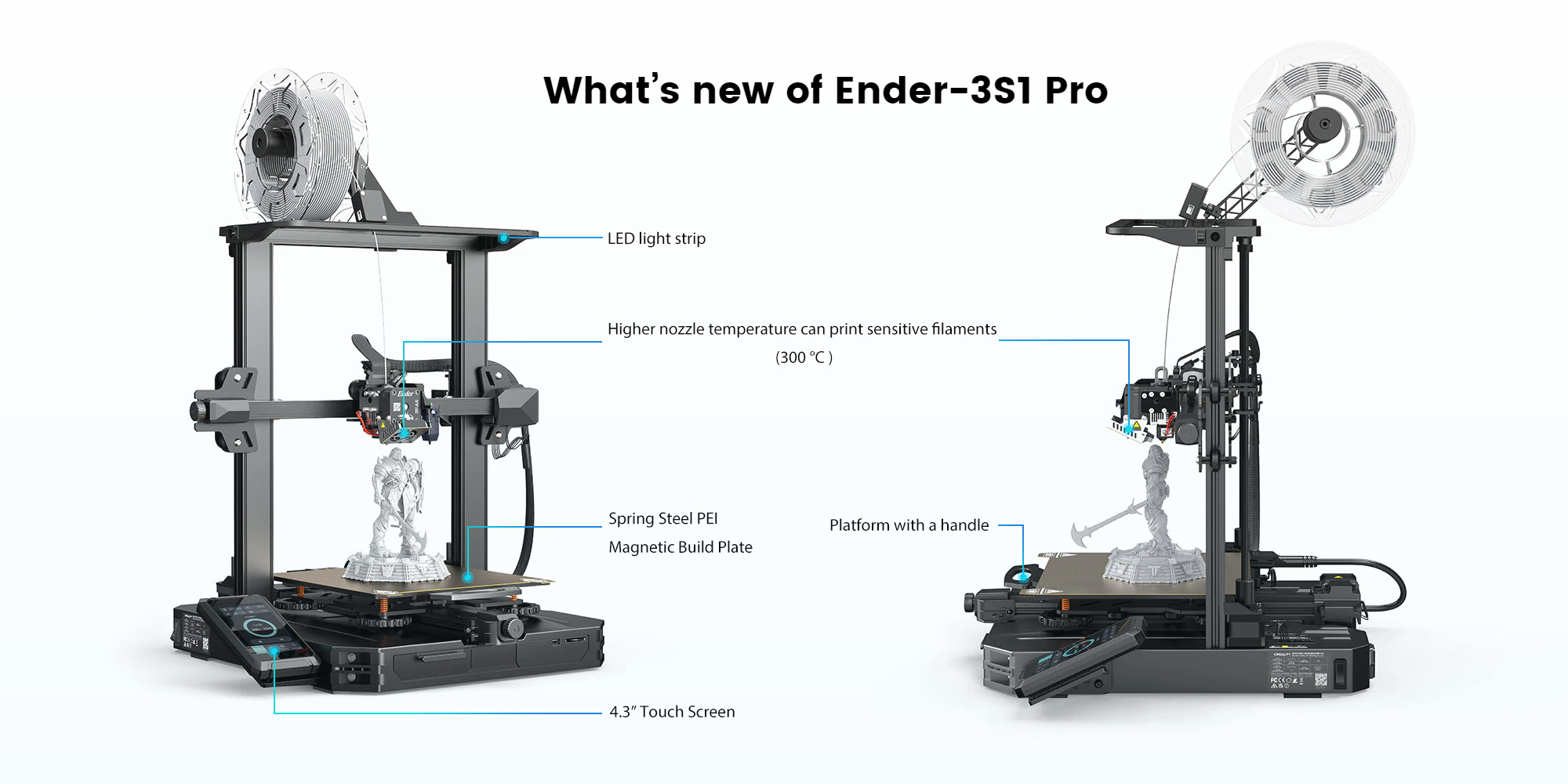 The Ender-3S1 (Upgraded) Pro version is born.What is the differences of the Ender 3 S1Pro vs Ender-3 S1? What 's upgraded of the Pro Version? What's the difference in terms of price or value? Which one should i buy? let us explain and distinguish it with your in this articles.
The Ender 3 S1 Pro has all the benefits of the Ender-3 S1. Arguably, Ender 3 S1 Pro is more professional or more detailed than the previous version Ender-3 S1.
Ender-3 S1 and Ender-3 S1 Pro all have:
Automatic bed leveling with CR-touch

Two Z-axis motors

Filament Detection Sensor

32Bit Slient Board

6 Step Easy to Assemble

Double gear drive extrusion

220*220*270mm Printing Size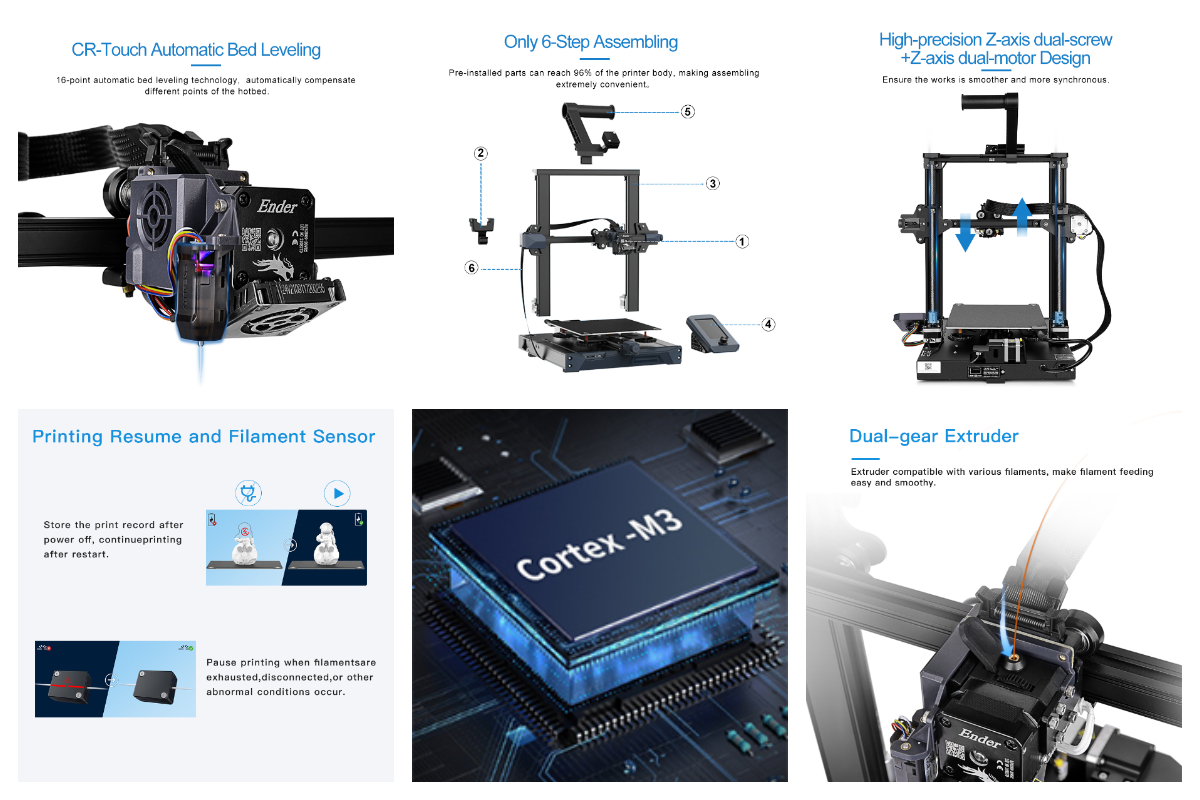 Ender-3 S1 and Ender-3 S1 Pro Differences, The Ender-3 S1 Pro has mainly upgraded:
"Sprite" full-metal direct extruder, support the 300℃ Nozzle Temperature
Ender 3 S1 and Ender 3 S1 Pro use Creality "Sprite"direct-drive extruders. The new Ender 3 S1 pro is equipped with an upgraded version of the extruder, the "Sprite" all-metal extruder.
The new extruder has the same extrusion force of 80N as the previous version of the Ender 3 S1, but it has a Titanium Alloy Throat Tube and heating block kit that allows you to print high temperature materials at 300℃ and and support mulitple filaments such as abs,wood etc.. Yes, It is the same extruder of the CR-10Smart Pro 3D Printer.
① Heating block: Made of aluminium alloy, fast heating andfilaments melt quickly.
② Titanium throat: Low thermal conductivity, highly polishedhohthemn streneth.<
③Cooling Block: Made of high quality aluminium with densetooth design and fits the throat surface for better heat dissipation.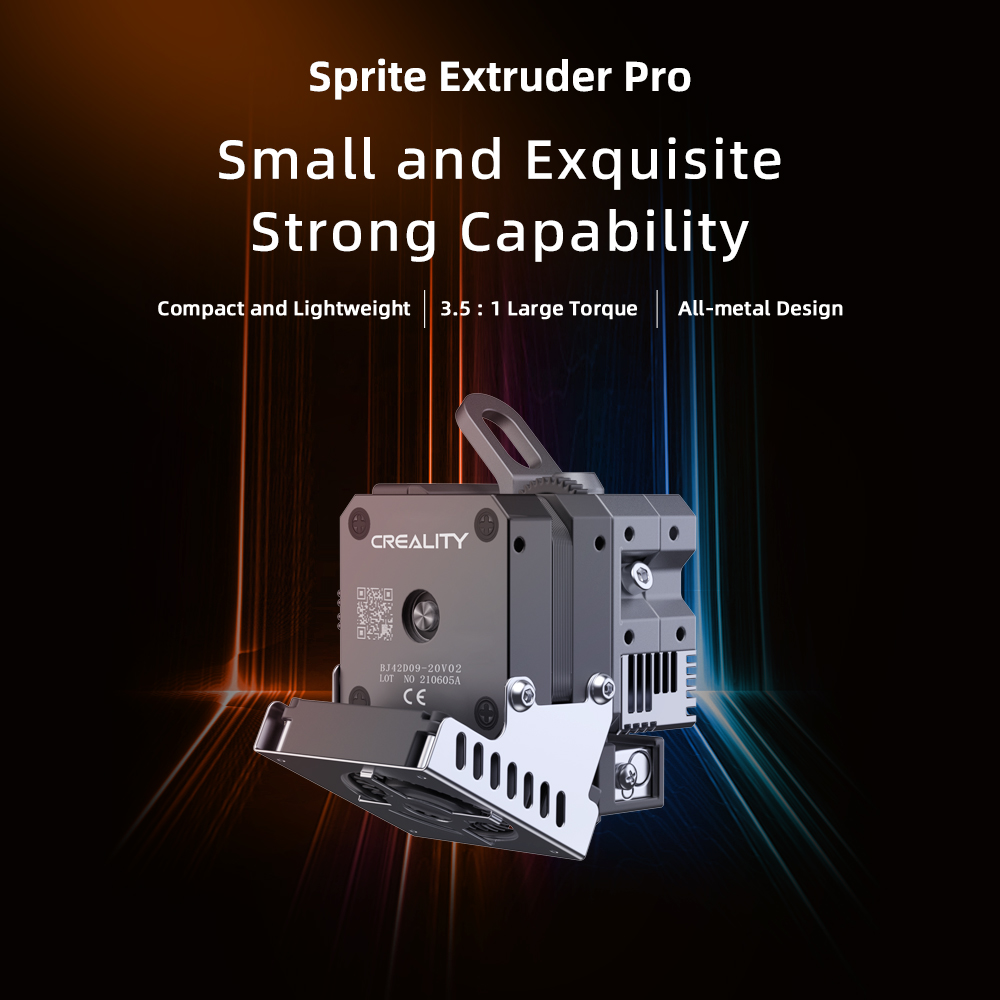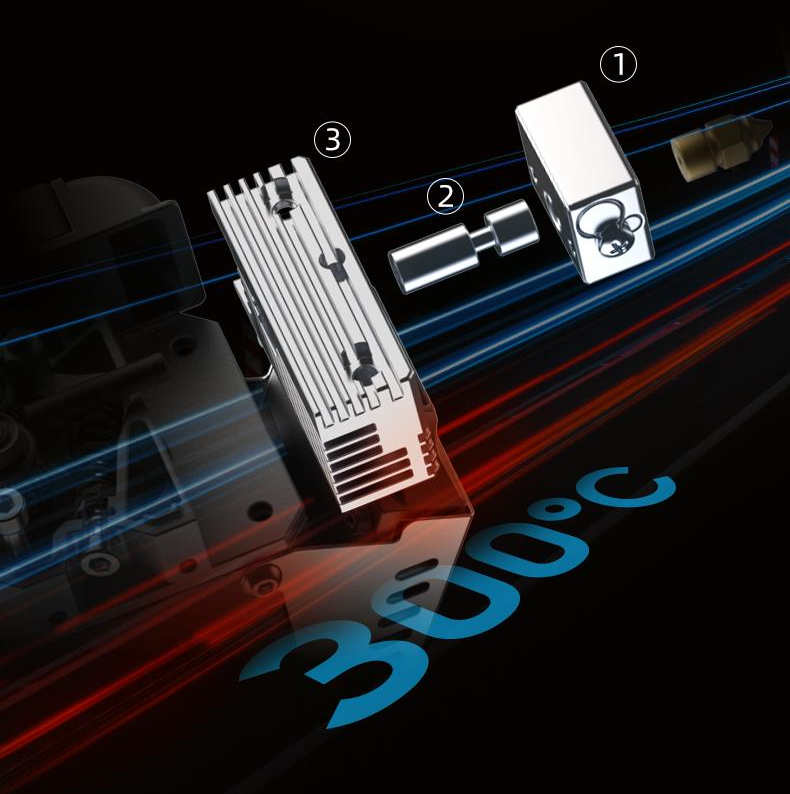 For a better experience, Ender-3 S1 Pro Design has upgraded to:
Spring Steel PEI Magnetic Build Plate
Ender-3 S1 Pro has used the spring steel PEI magnetic build plate, which has good adhesion to the printed model and enables fast heating up of the heat bed. The build plates is not only durable but also flexible. Once the printing completes, users can remove the printed mdel effortlessly with just a slight bend.
4.3" Touch Screen & 9 UI languages
The 4.3-inch touch screen, supporting 9 languages, offers efficient UI interaction and is easy to use. It will dim out automatically for energy-saving if there is no action for 3 minutes.
LED Light Tirp
LED light enables comprehensive light fill, with which users can observe the printing details even in a dark environment.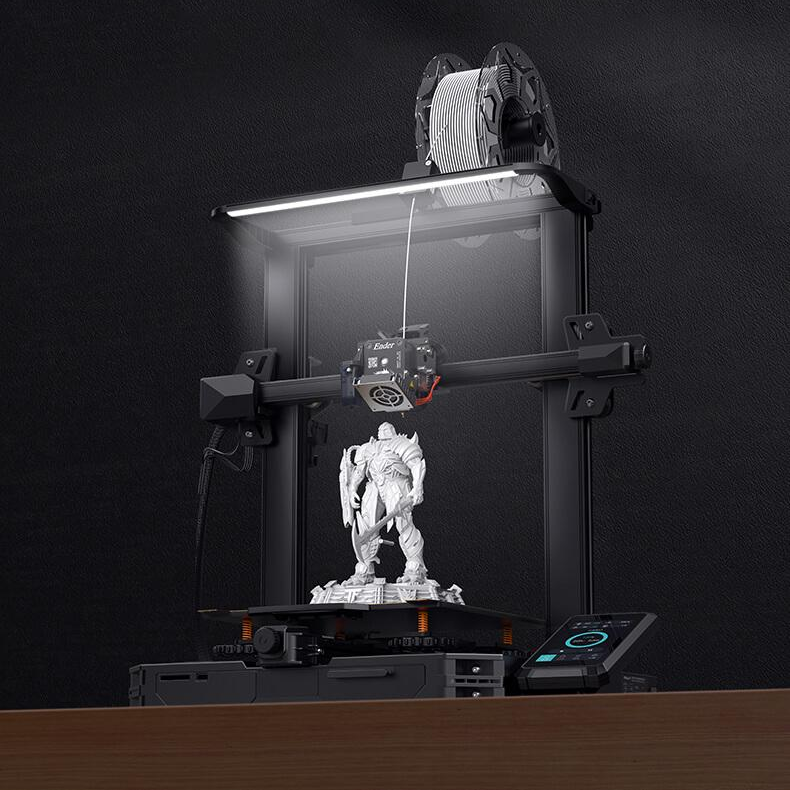 Easy Platform Handle

Which one shoud i buy? How can i upgrade my Ender-3 S1?
The Price of Ender-3 S1 is US$389-399, and the New Pro version is US$479-US$499 (Price in United States Areas. Other areas might be added the extra shipping cost or taxes)
The Pro Version price is just around US$80-$100 more than Ender 3 S1. This means you could pay more $100 to get the 3D Printer but with full-metal dual-gear direct extruder, 4.3" touch screen, PEI spring steel sheet, LED Light Tirp. It is certain is that if you want to upgrade all the new features above, the estimated cost will exceed $100 or more.
The Reason to Buy Ender-3S1 Pro:
If you have the budget, you can choose the Ender 3 S1 pro to settle a matter at one go. All metal hot end will meet your needs more, you can print filaments that require high temperature, such as ABS and nylon.
The Reason to Buy Ender 3 S1
As the direct drive 3d printer under $400, with 220*220*270mm Printing Size, CR Touch Leveling, 32 Bit Silent Board, Dual axies, most of basic features of Ender-3 Series. It could meet all requires. And you could choose parts of features to upgrades, such as:
Heating Block Kit-High Temperature (300℃)
Heating Block Kit-High Temperature (260℃)-Ender-3 S1 Original Replacement
Spring Steel PEI Magnetic Build Plate or Tempered Glass or Cmagnet Magnetic Plates
LED Light Tirp
How do you choose? Welcome to common and share your experience with us (your thought, use experience or more) If need more help, or you could reach us at sale@creality3dofficial.com