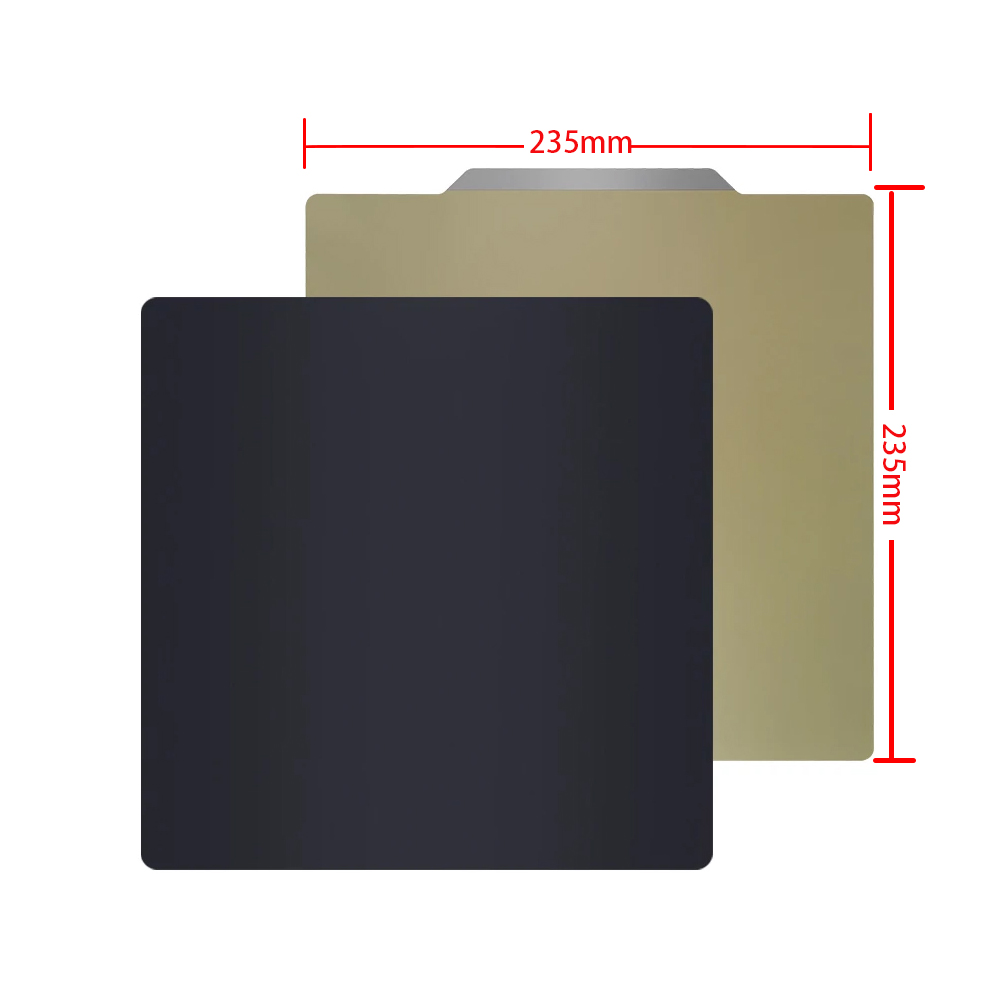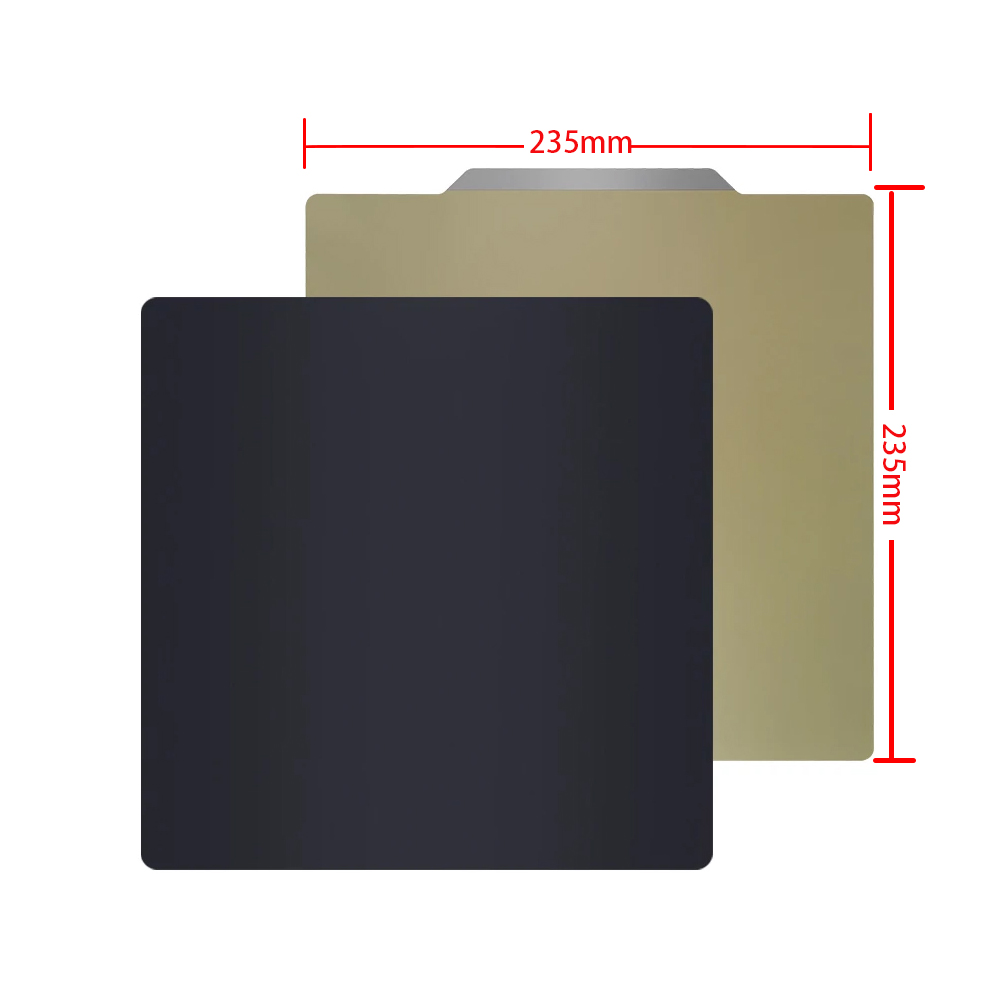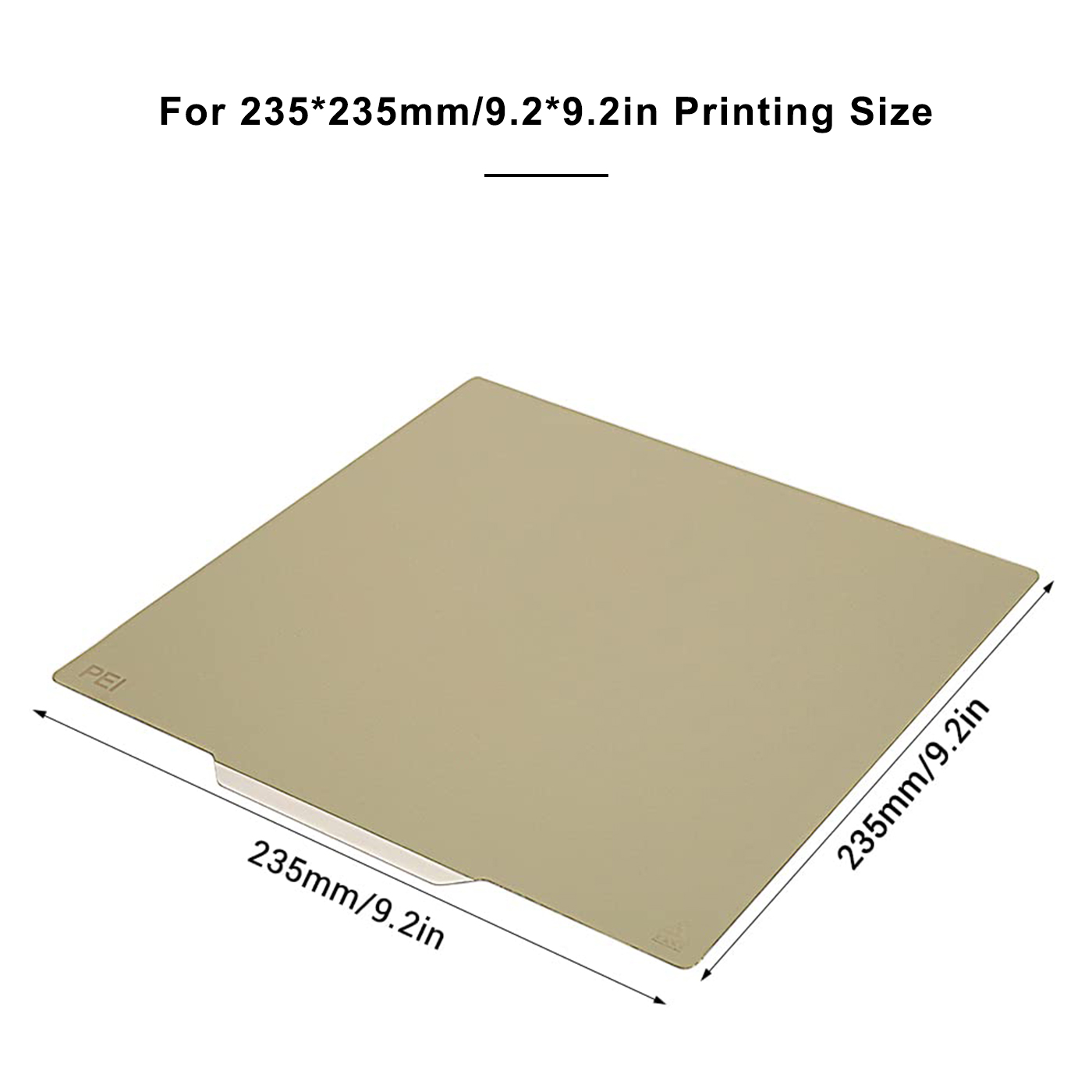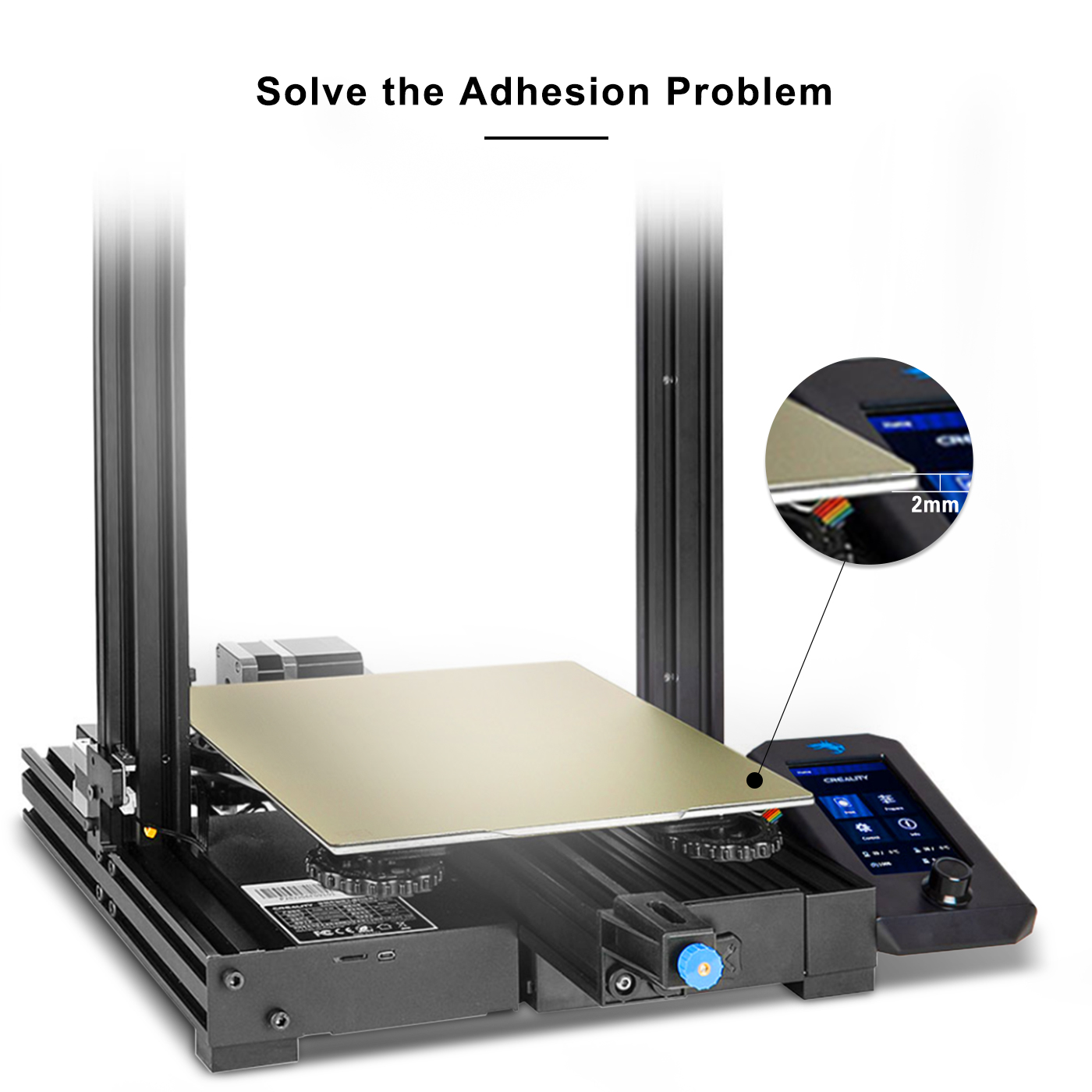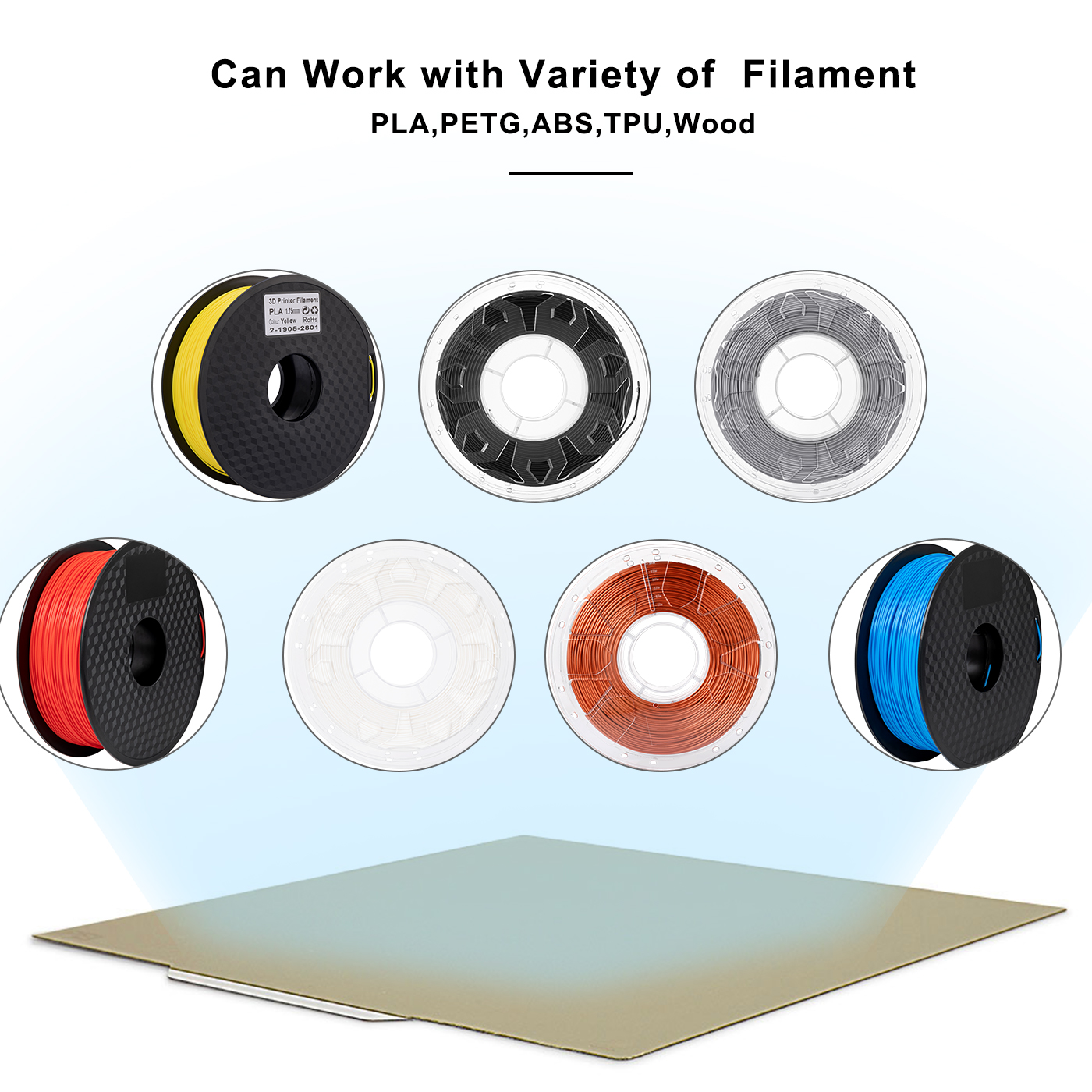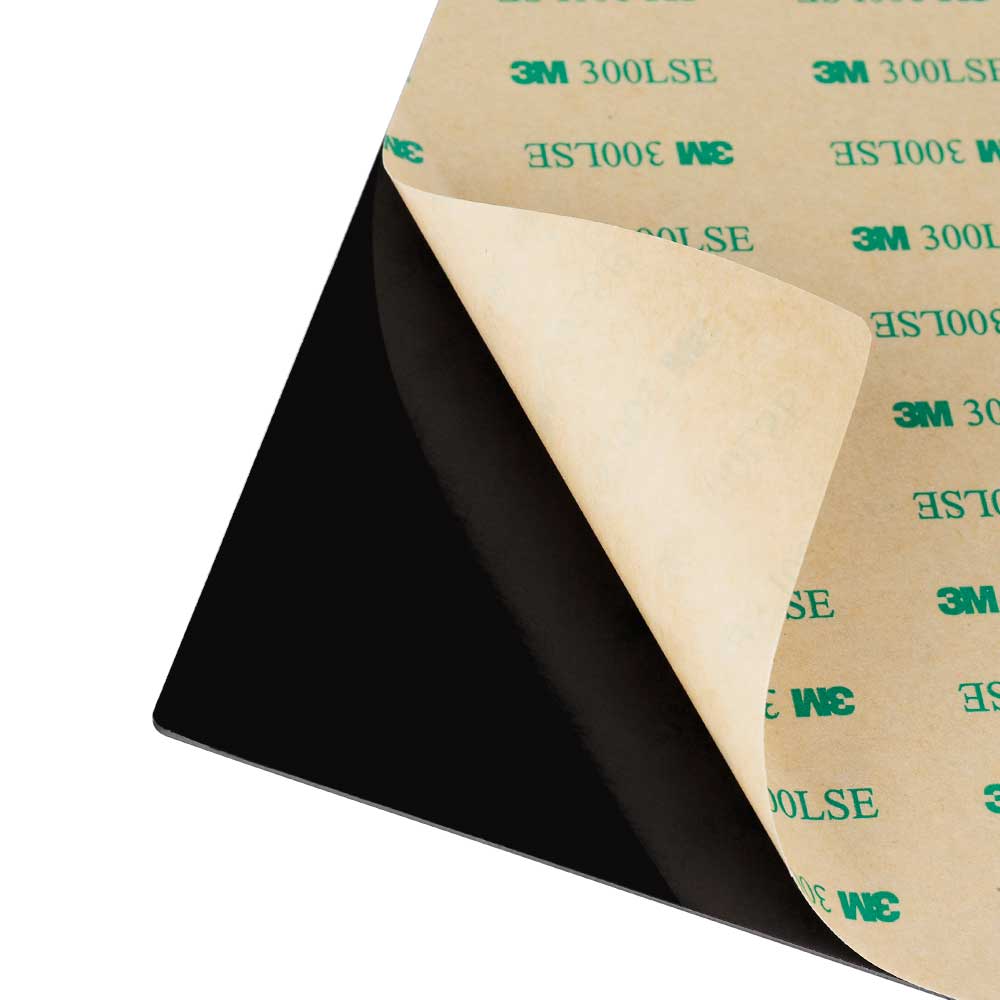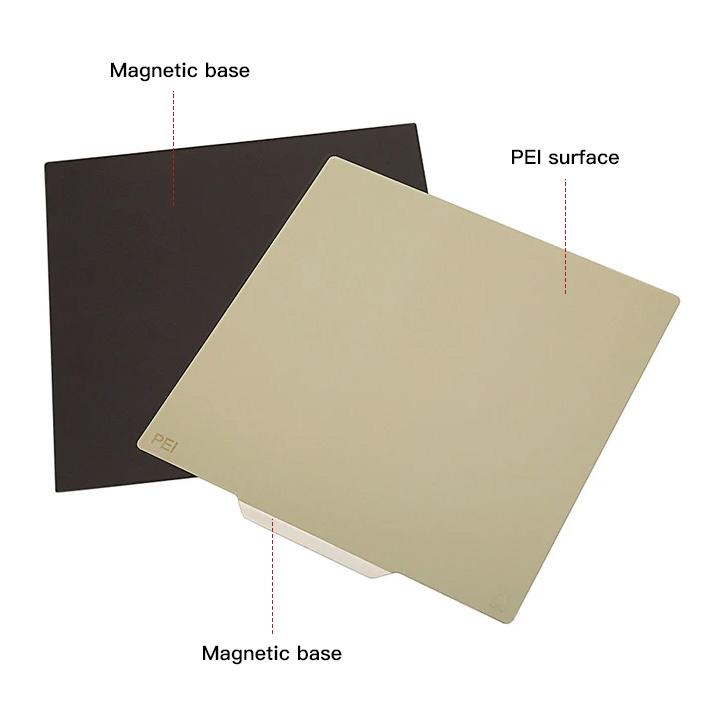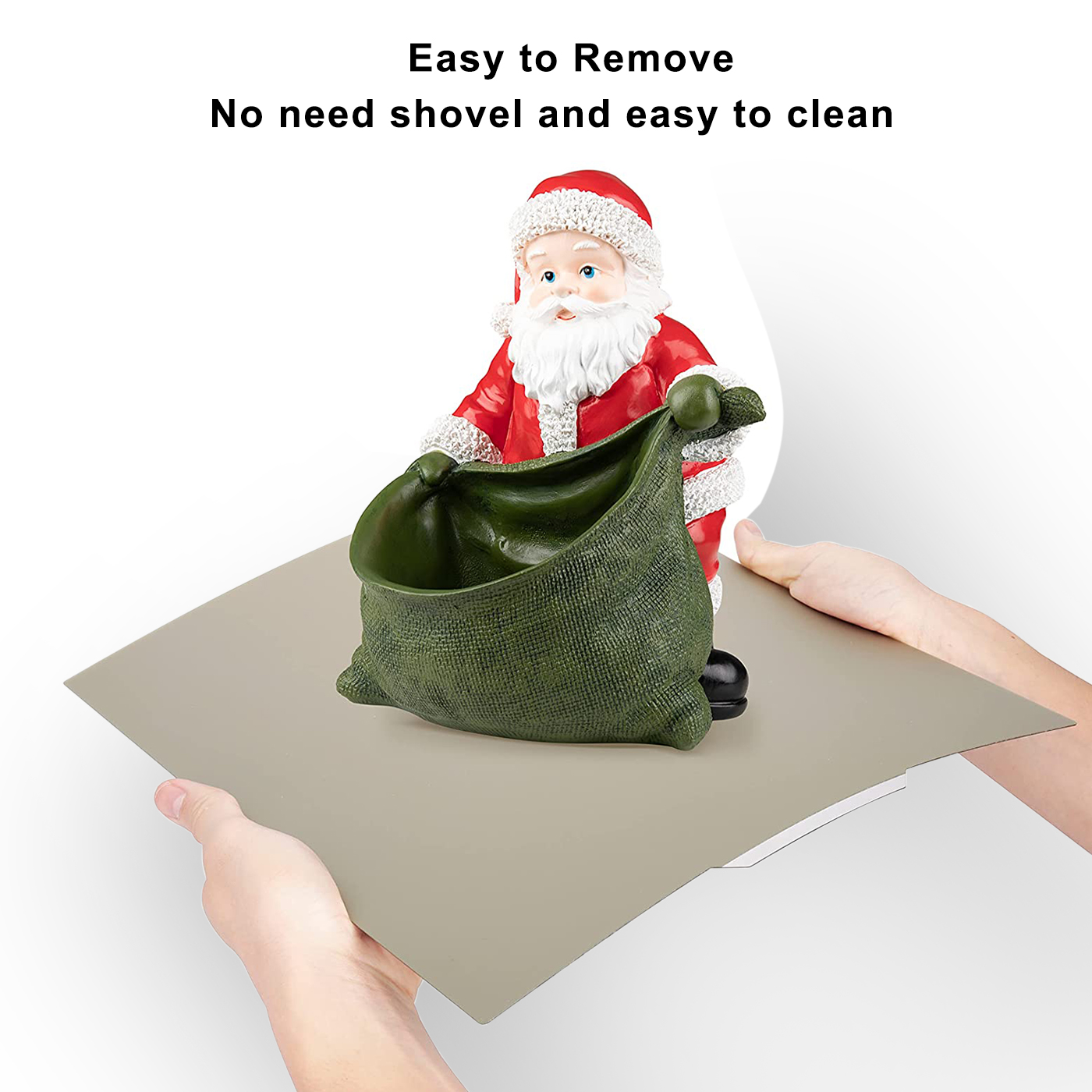 Upgraded Flexible PEI Build Plate For Ender 3(Pro)/Ender 5(Pro)/Ender 3 V2
Kits

Please select product attributes before purchasing~~
Ship to
It is expected to arrive within and will cost
$
USD
to ship
This item can't be shipped to this Country/Region
Bundles
${ meal.bage }
${ meal.title }
${ meal.skus }
${ sku.name }:
${ skuVal }
What is a PEI Sheet?
Polyetherimide, more commonly known in its abbreviated form PEI, is a "relatively maintenance-free" build surface that can be used for all types of filament on a heated or unheated 3D print bed. It doesn't require any additional adhesives such as glue or tape.
PEI requires "no-surface-prep" before use, which makes it very convenient to work with 3D Printing.
Creality Official PEI sheet has excellent mechanical properties, radiation resistance, high and low-temperature resistance, high-temperature stability, and high wear resistance as well as good flame retardancy, chemical resistance, and electrical insulation characteristics.
Feature of PEI Build Plate:
Wide Compatibility
: 235*235mm suitable for
Creality Ender 3
/
Ender 3 V2
/
Ender 3X
/
Ender 3 Pro
/
Ender 5
/
Ender 5 Pro
, CR20/pro, etc.
High Quality
: The flexible PEI bed is made of high-quality spring steel that won't kink or warp when you flex them, they just return back to shape!
Easy Printing
: No more tape, no more glue, no more shovel, and release your printing anxiety easy to adhere to the printing surface, easy to remove the prints, flex slightly to pop your print right off.
High Hardness and durable
: The PEI heated bed can withstand the numerous heat cycles that a 3D print bed goes through from print to print.
| | | | |
| --- | --- | --- | --- |
| | Ender 3 Glass | Cmagnet Plates | PEI Sheet |
| Size | 235*235*4mm | 235*235*1mm | 235*235*1.2mm |
| Temperature | 400° | 70° | 200° |
| Wight | 0.56kg | 0.26kg | 0.54kg |
| Material | Glass and composite materials | 0.38 Coarse Sand PC Mounted Soft Magnet | PEI |
| Repeated use | √ | √ | √ |
| Easy to install | √ | √ | √ |
| Flexible soft platform | × | √ | √ |
カスタマーレビュー
Write A Review
Ask A Question
Reviews (1)
Questions (1)