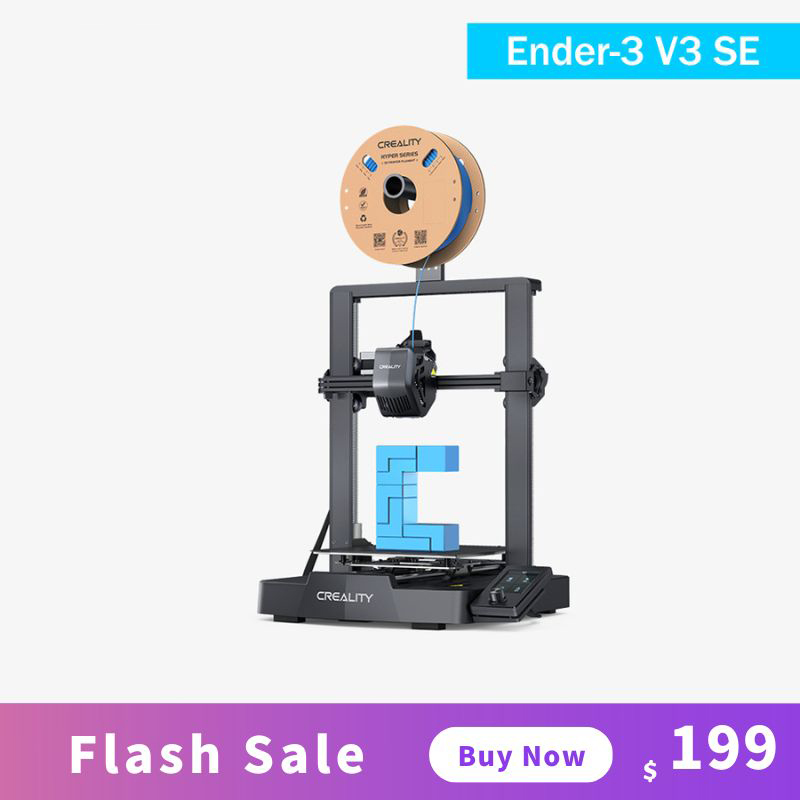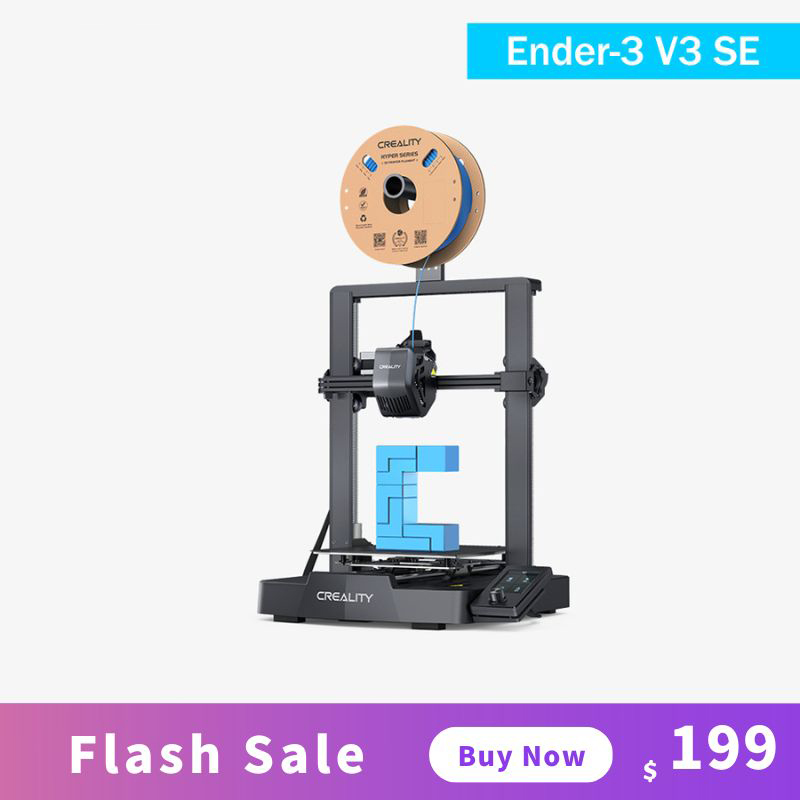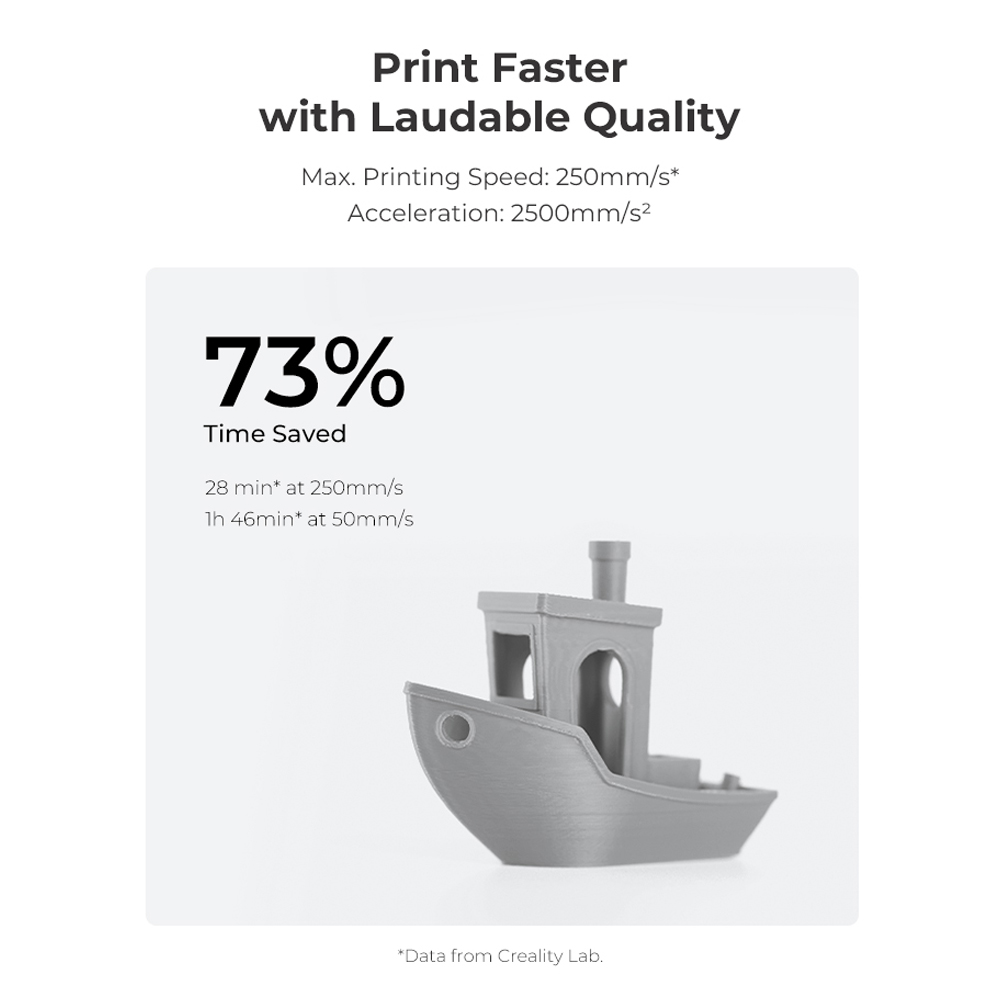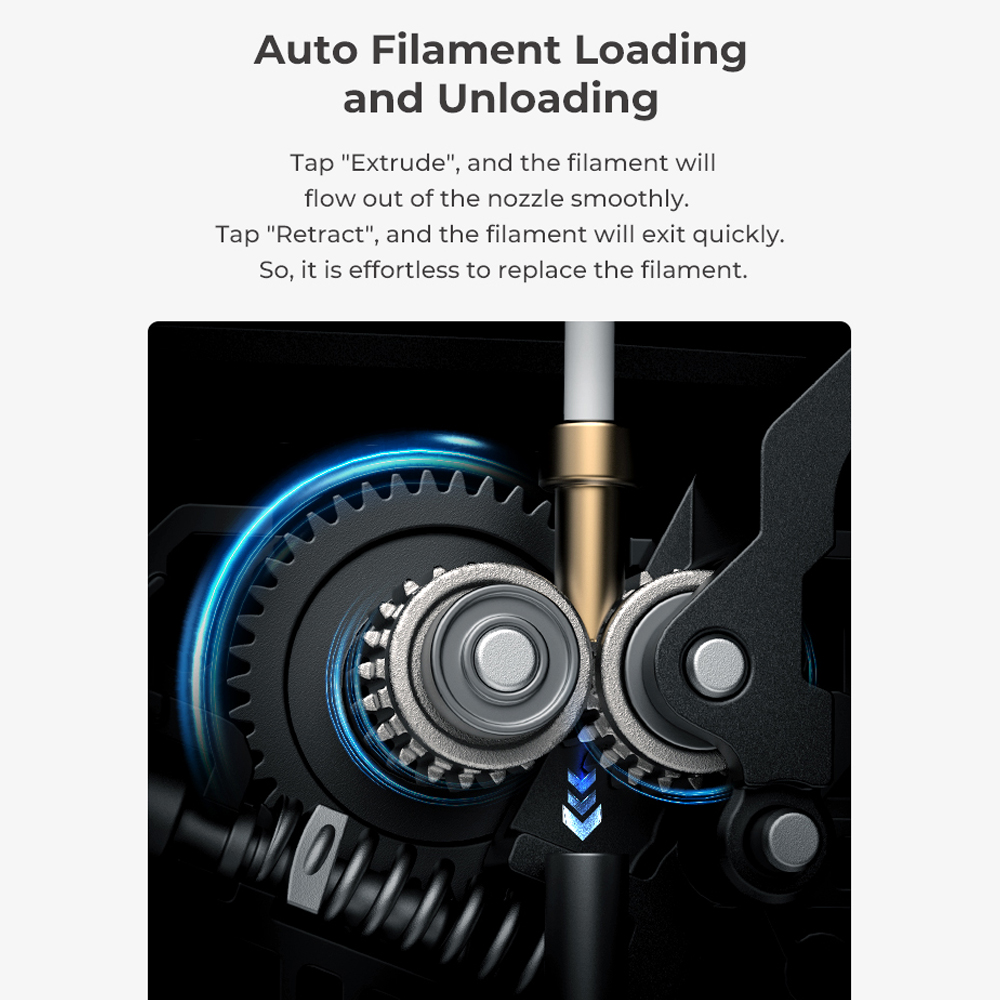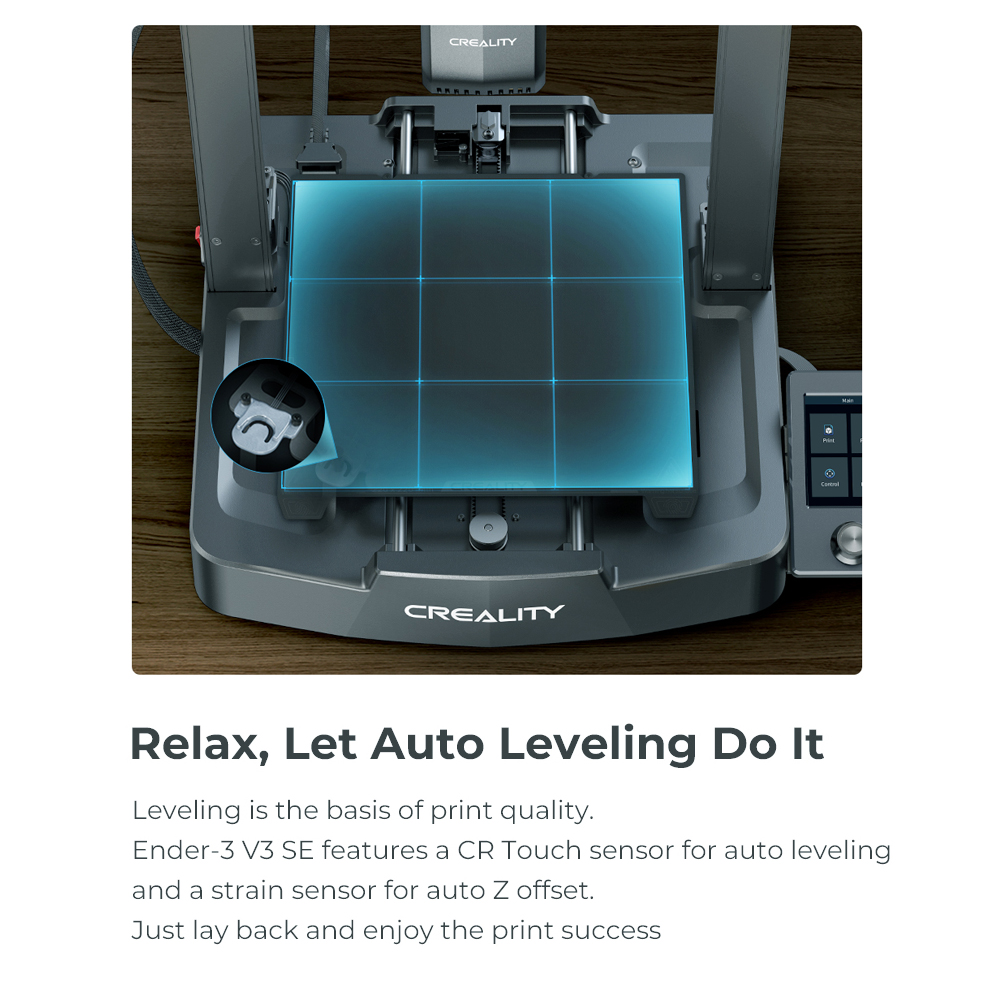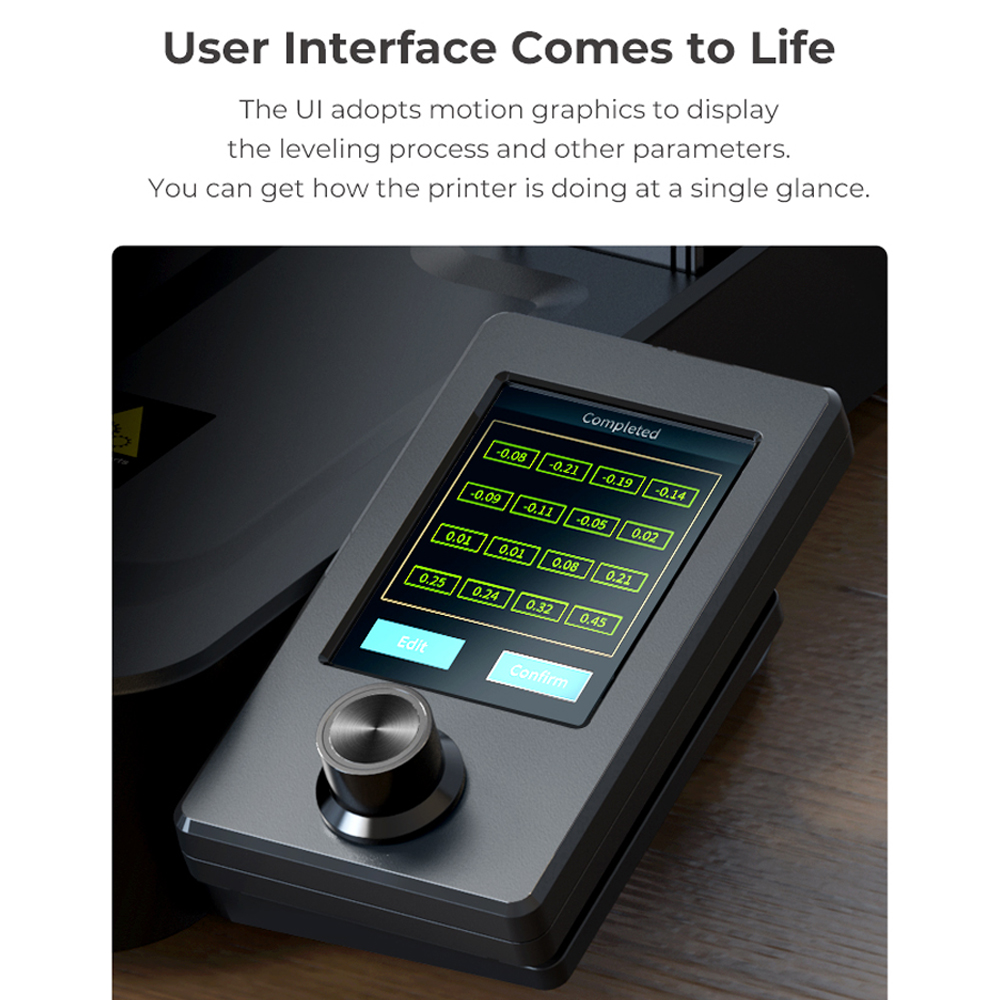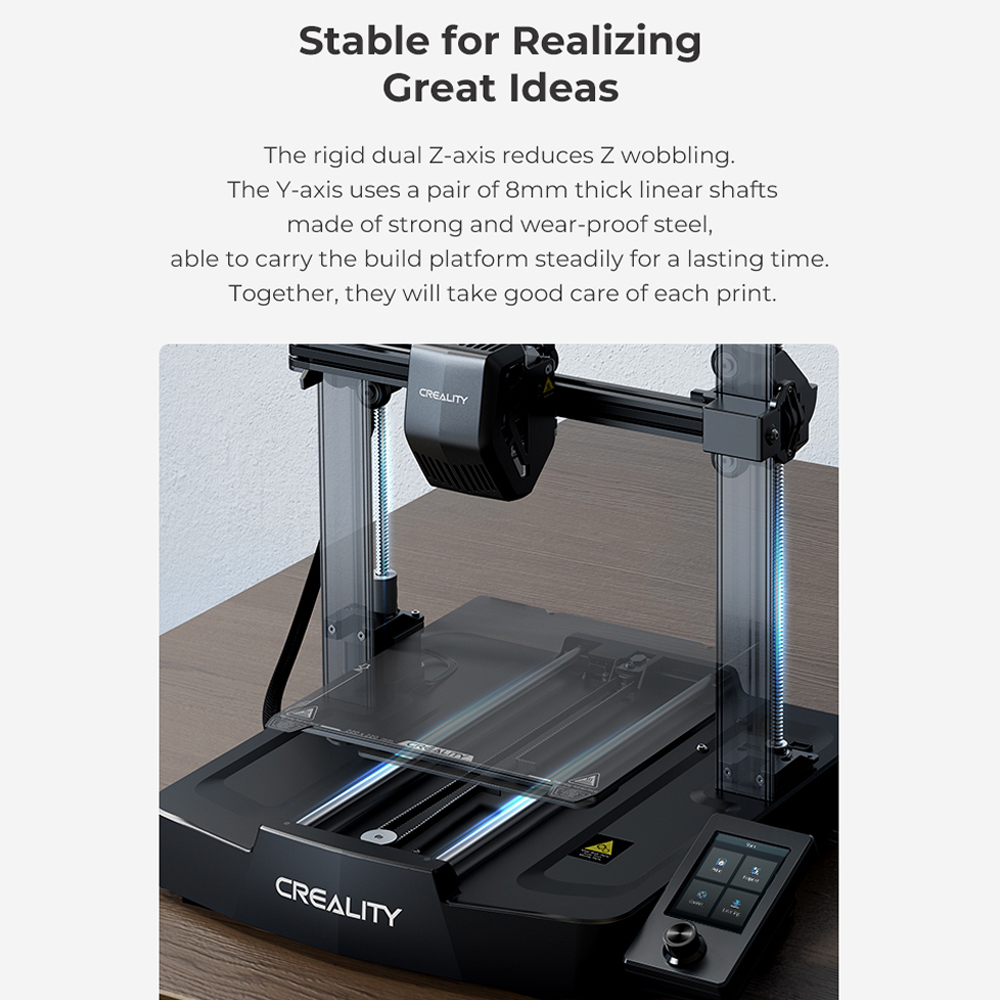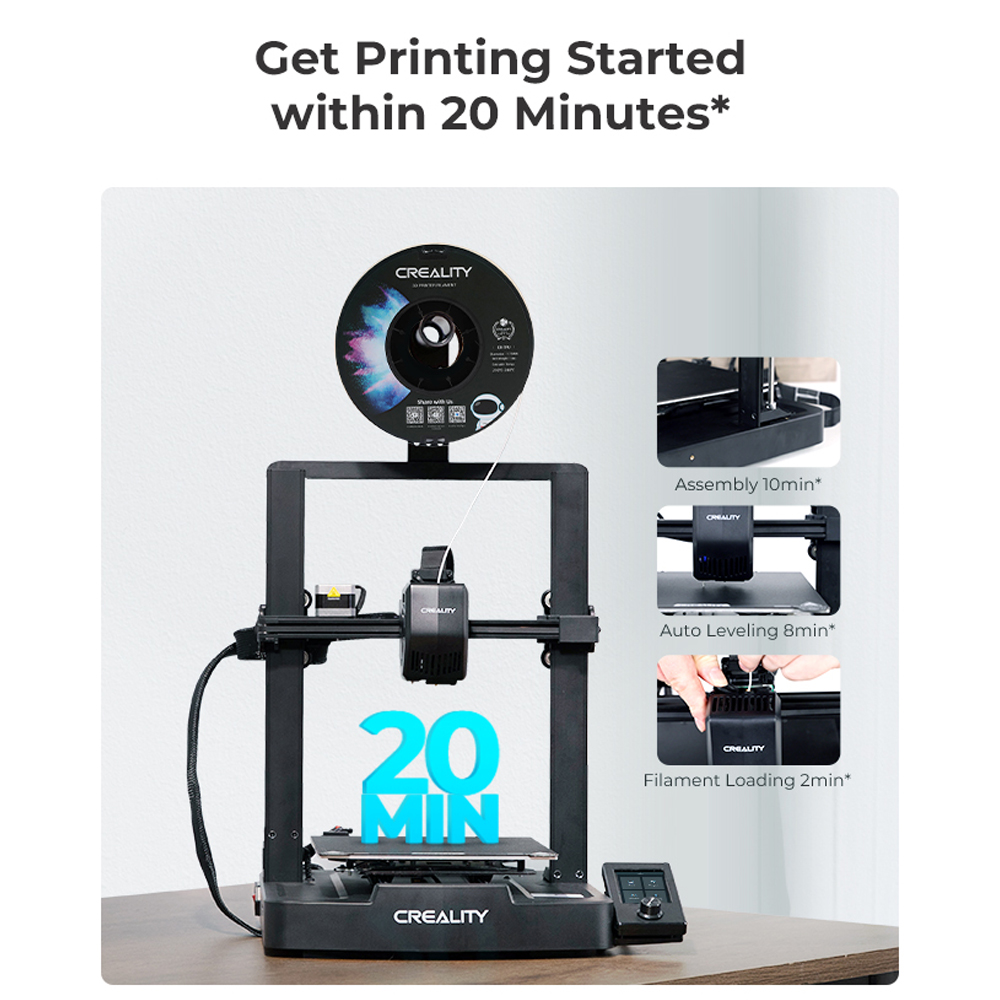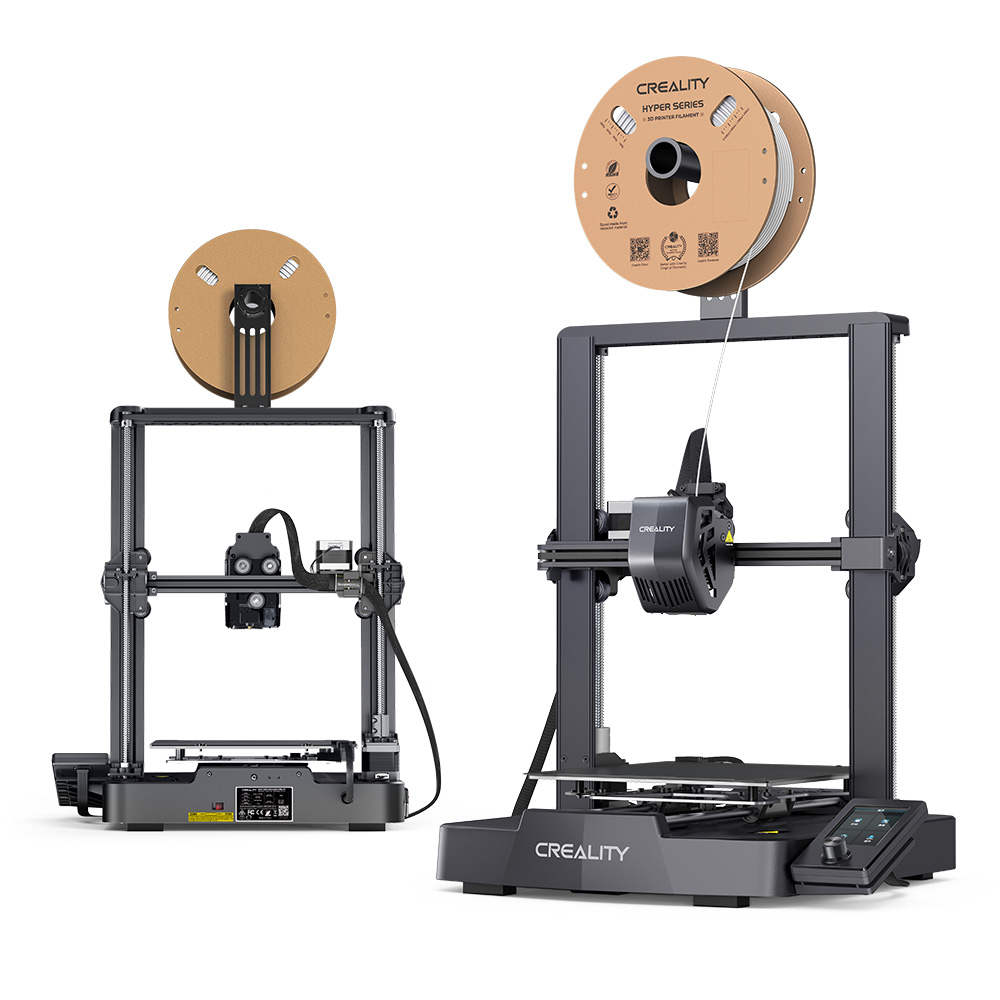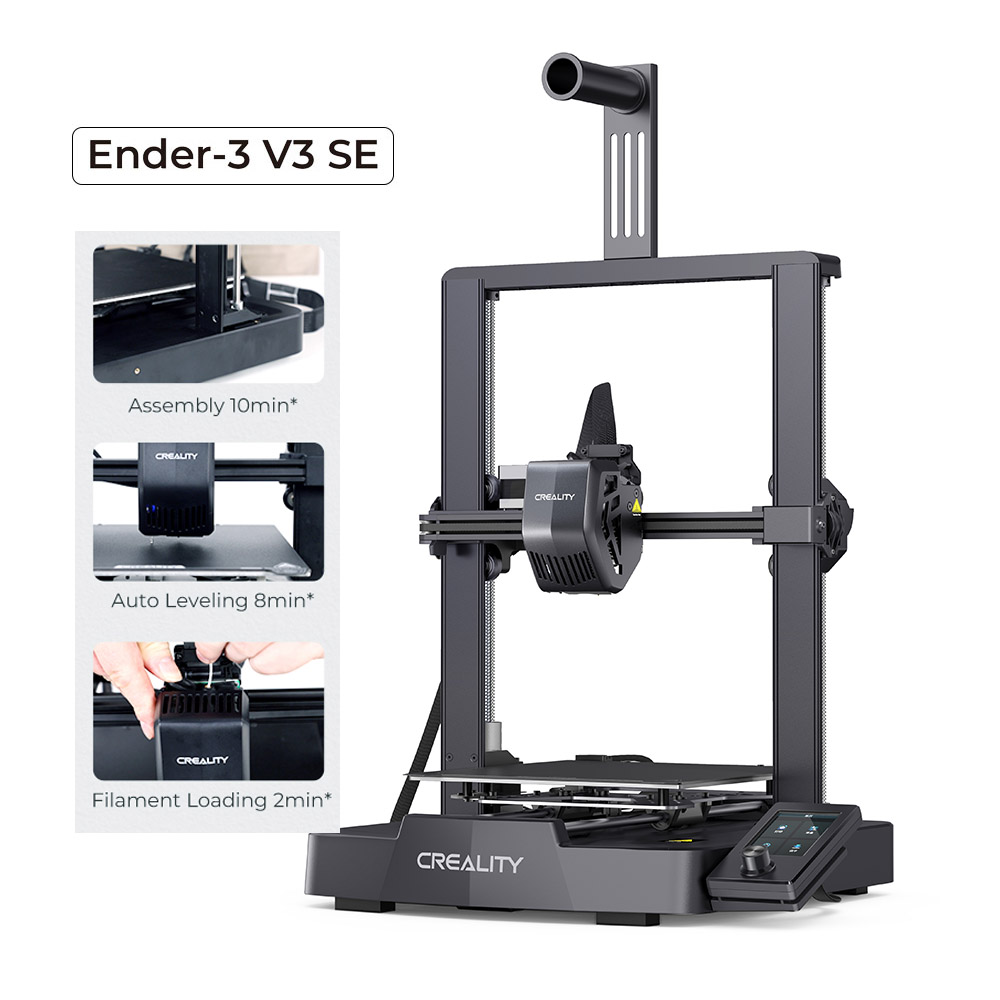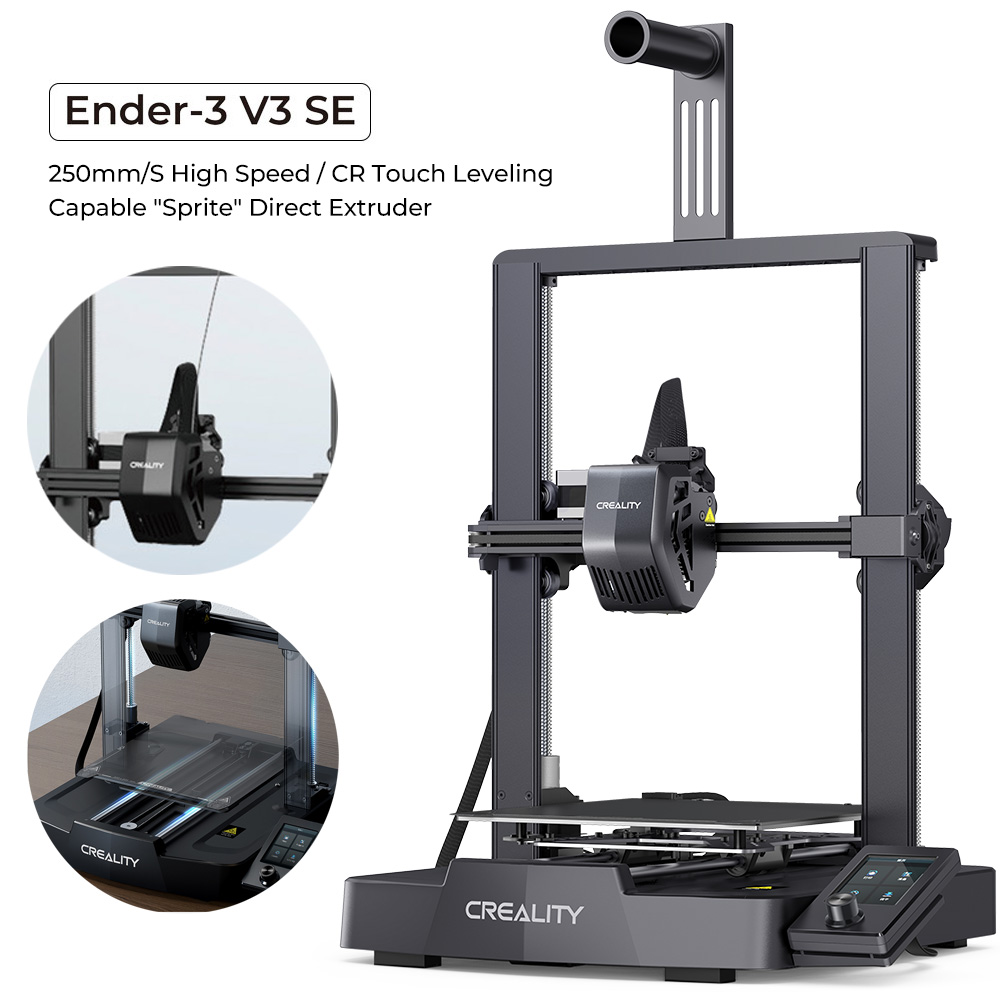 Ender-3 V3 SE 3D Printer Sprite Direct Extrusion/Dual Z-Axis/IU Display CR Touch
Model-1

Please select product attributes before purchasing~~
Ship to
It is expected to arrive within and will cost
$
USD
to ship
This item can't be shipped to this Country/Region
Bundles
${ meal.bage }
${ meal.title }
${ meal.skus }
${ sku.name }:
${ skuVal }
People who bought this item also bought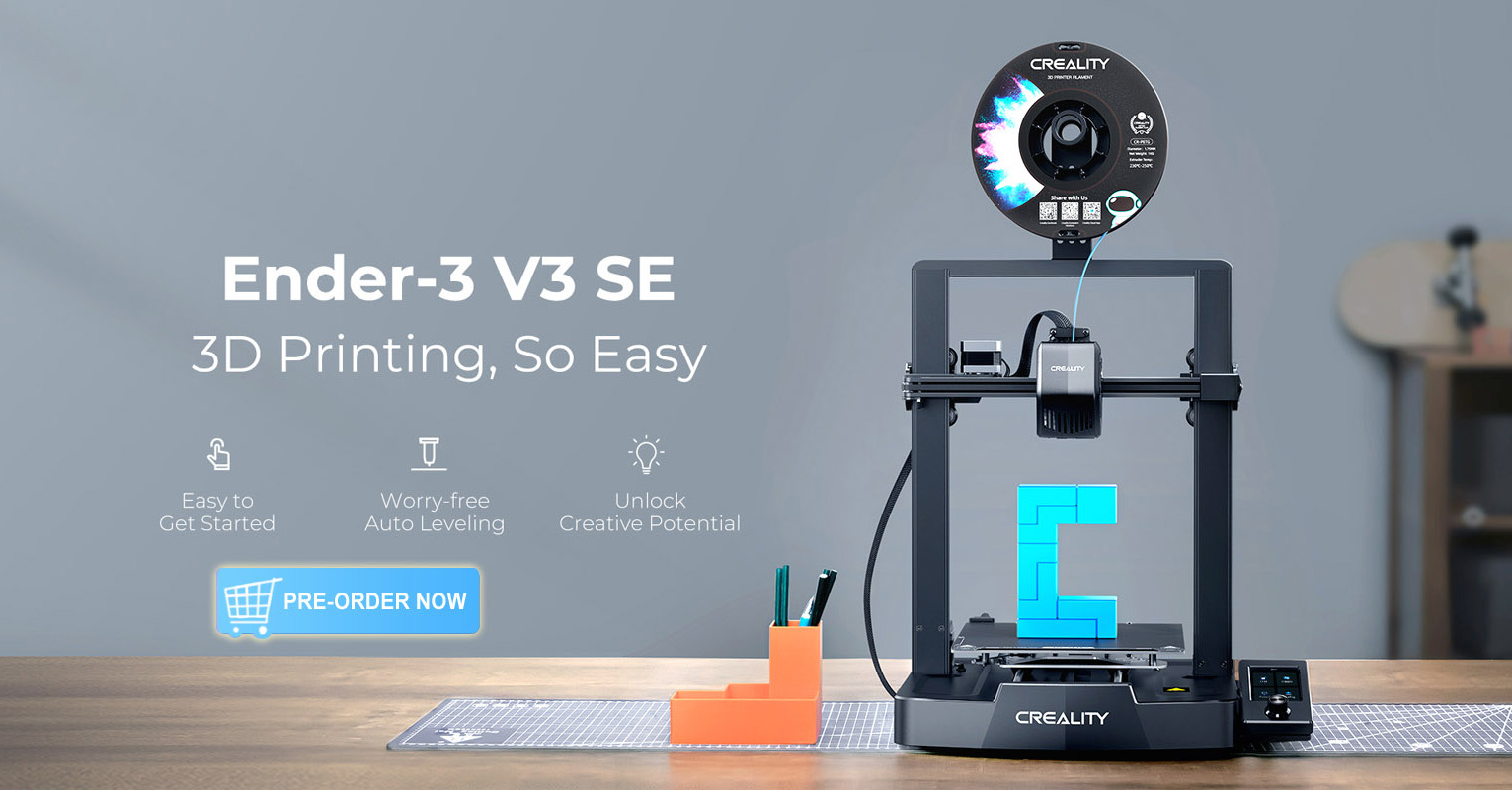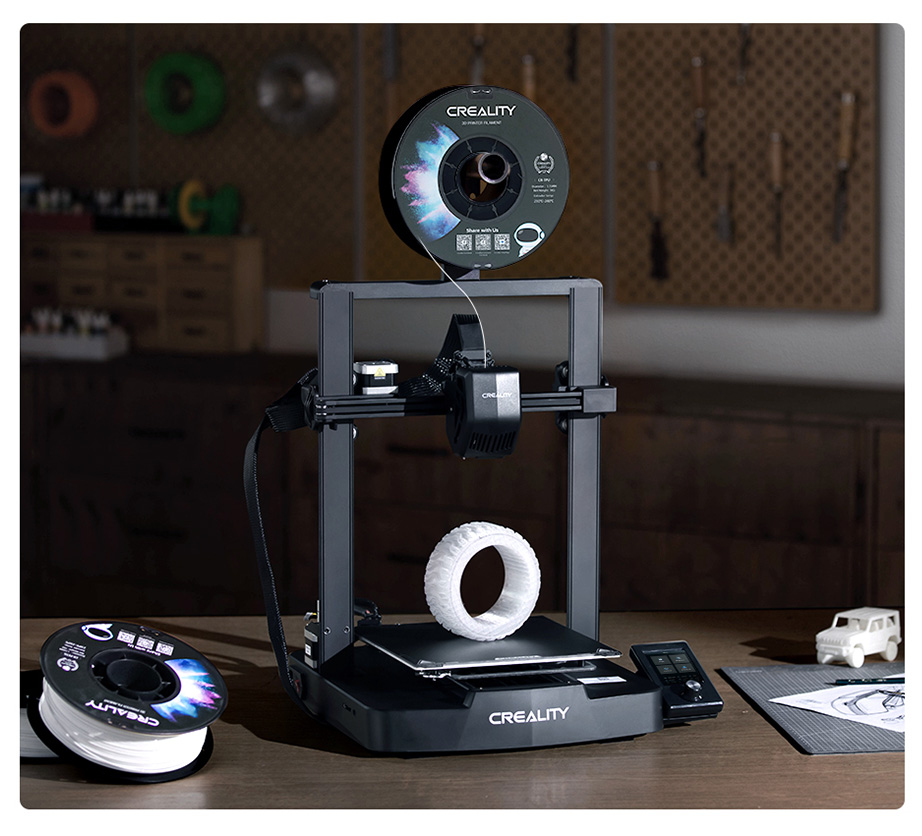 Capable "Sprite" Direct Extruder
The direct extrusion enables smooth feeding of various filaments, including PLA, PETG, and TPU. (Currently Ender-3V3SE does not support Sprite Extruder Pro 300°C upgrade kit)
Faster Printing Speed
An average printing speed of 180mm/s and max 250mm/s! You can quickly print your models with great results.
Max. Printing Speed: 250mm/s* Acceleration: 2500m/s²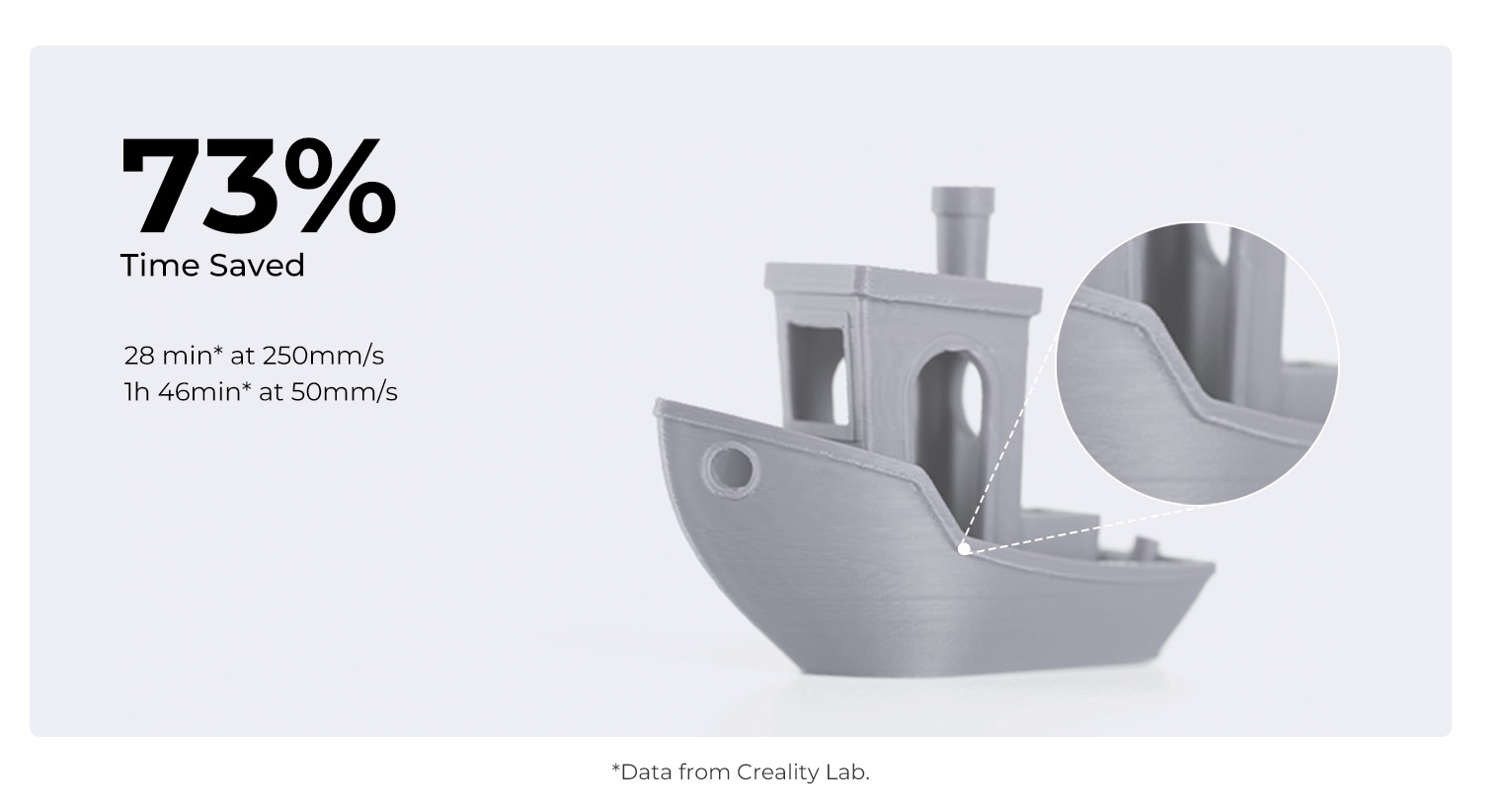 220x220x250mm Build Size & More Compact Desigh
Creality 3D's latest addition the Ender 3D Printer is the V3 SE. Keeping a build Size of 220x220x250mm.
A More Compact Design -It combines neat X, Y, Z-axis, smooth T-shaped profiles, and low-key tensioners.
Small in size but fully functional.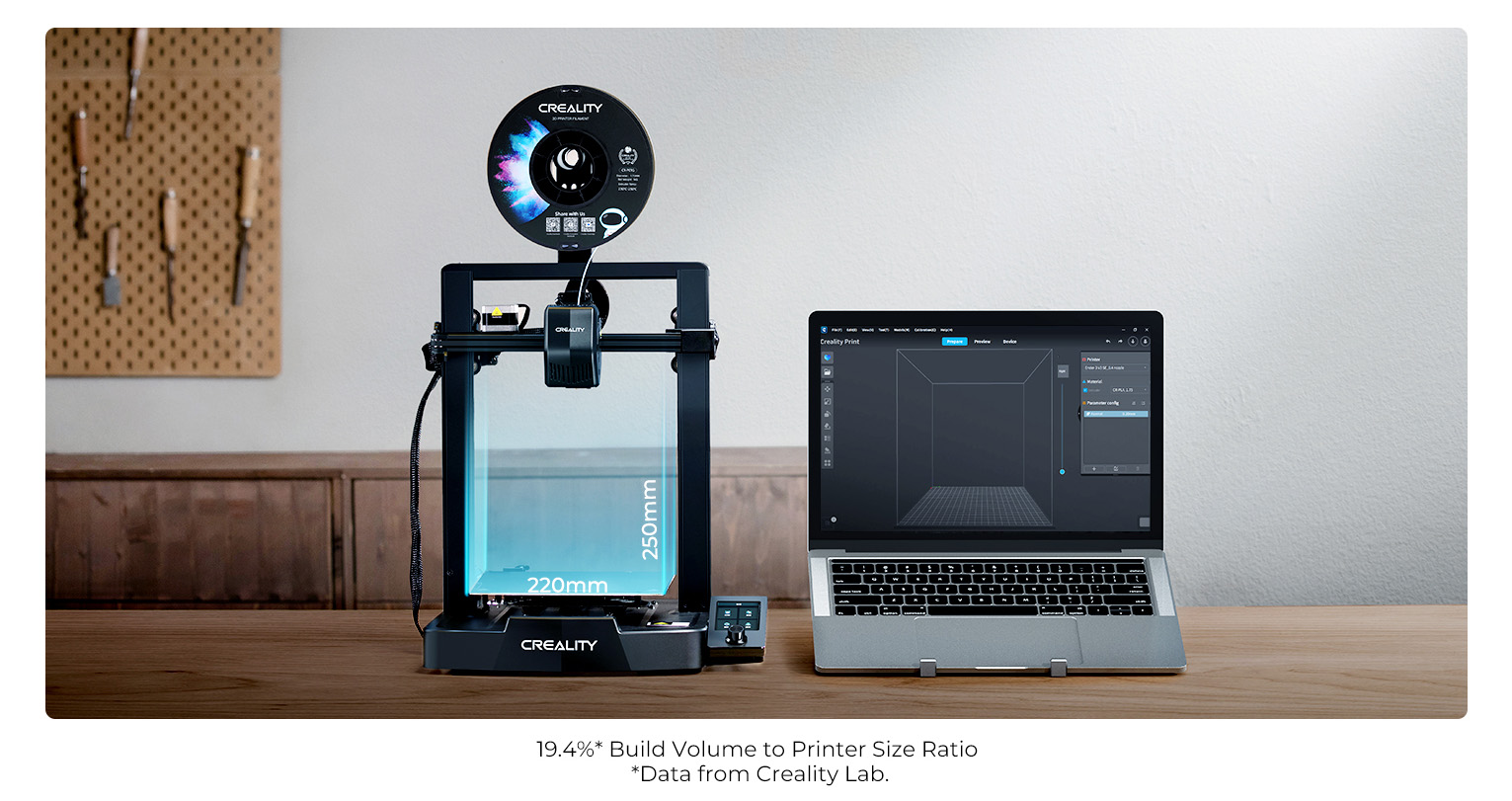 Started within 20 Minutes*
Easy to assemble, CR Touch Auto Leveling. Friendly to New Users.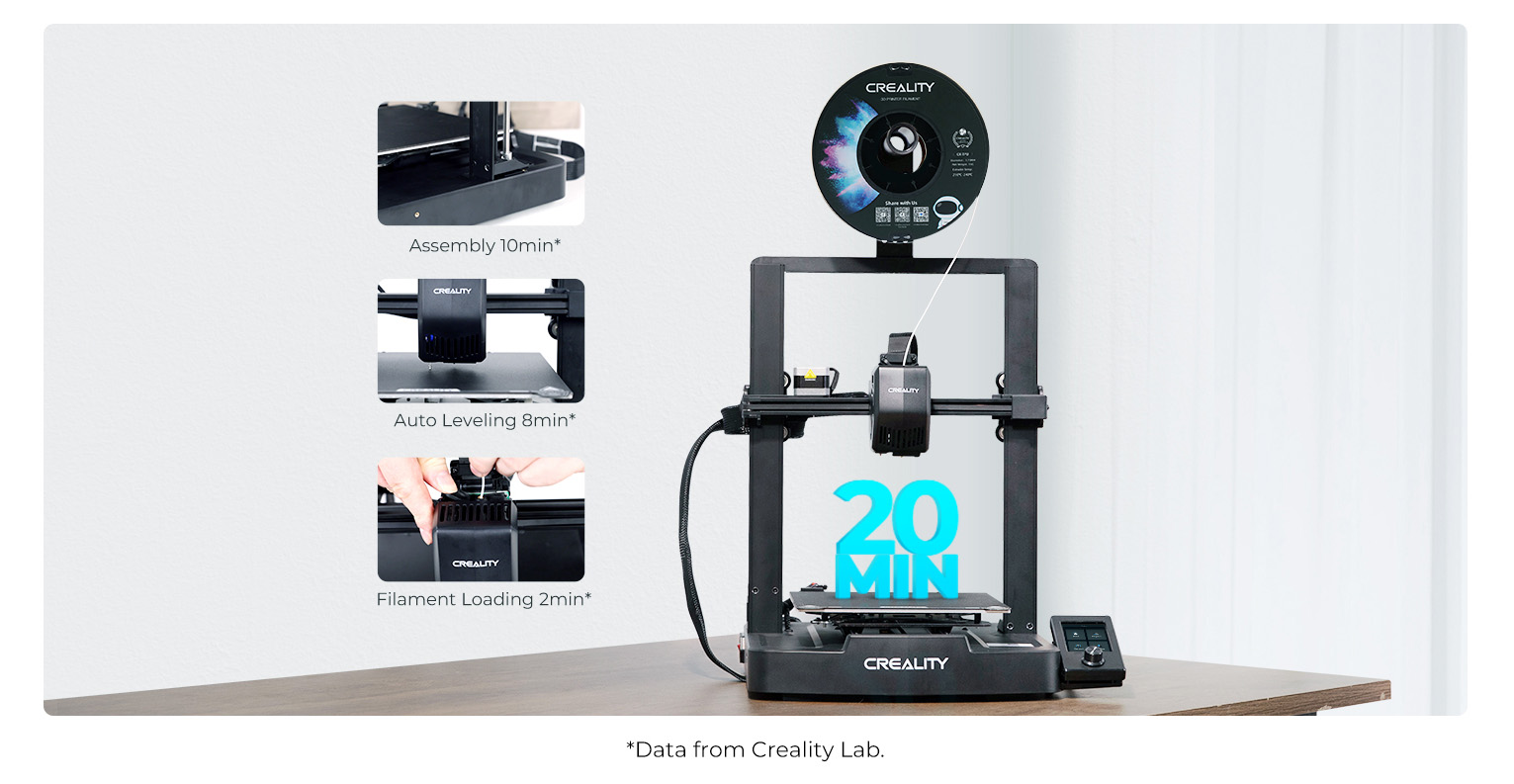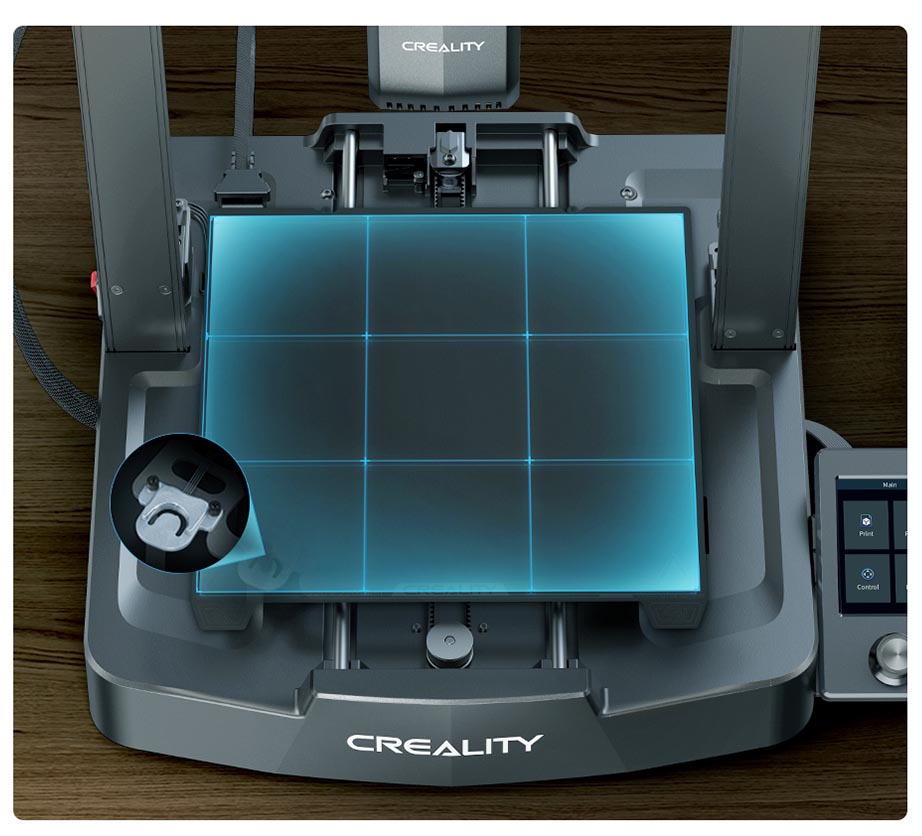 Worry-free Auto Leveling
CR Touch for auto leveling and strain sensor for auto Z offset. Easy to get a perfect first layer.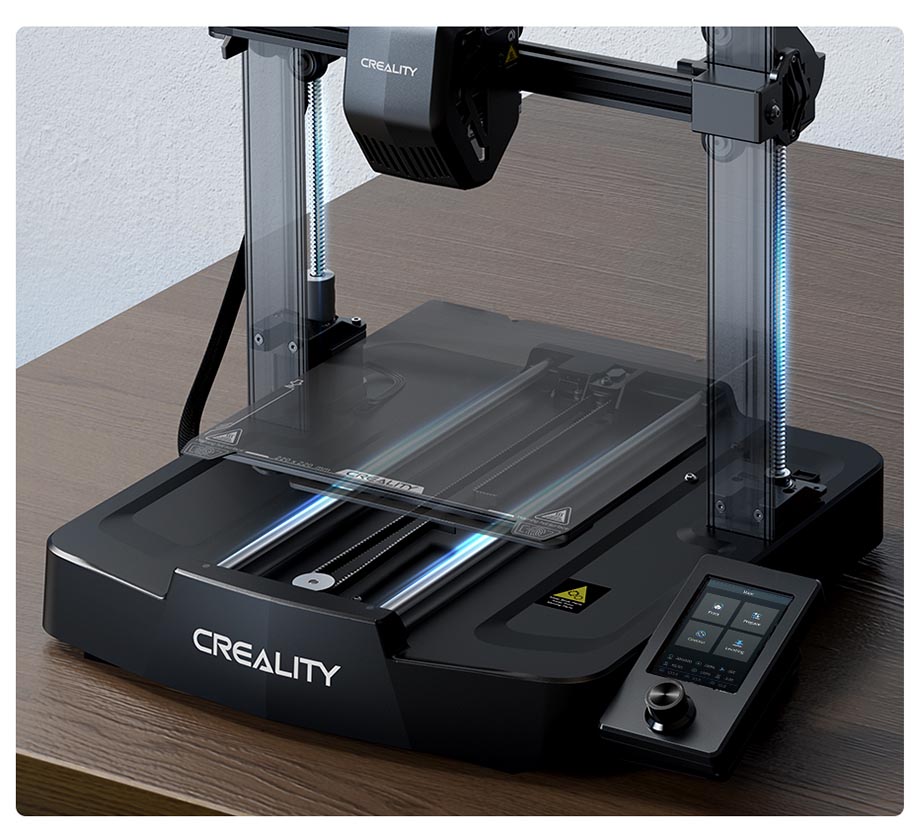 Y-Axis Linear Shafts & Dual Z-Axis Screws
Dual Z-axis synced by a quality timing belt, ensuring high print quality. the wear-proof steel linear shafts ensure a lasting, steady motion of the Y-axis.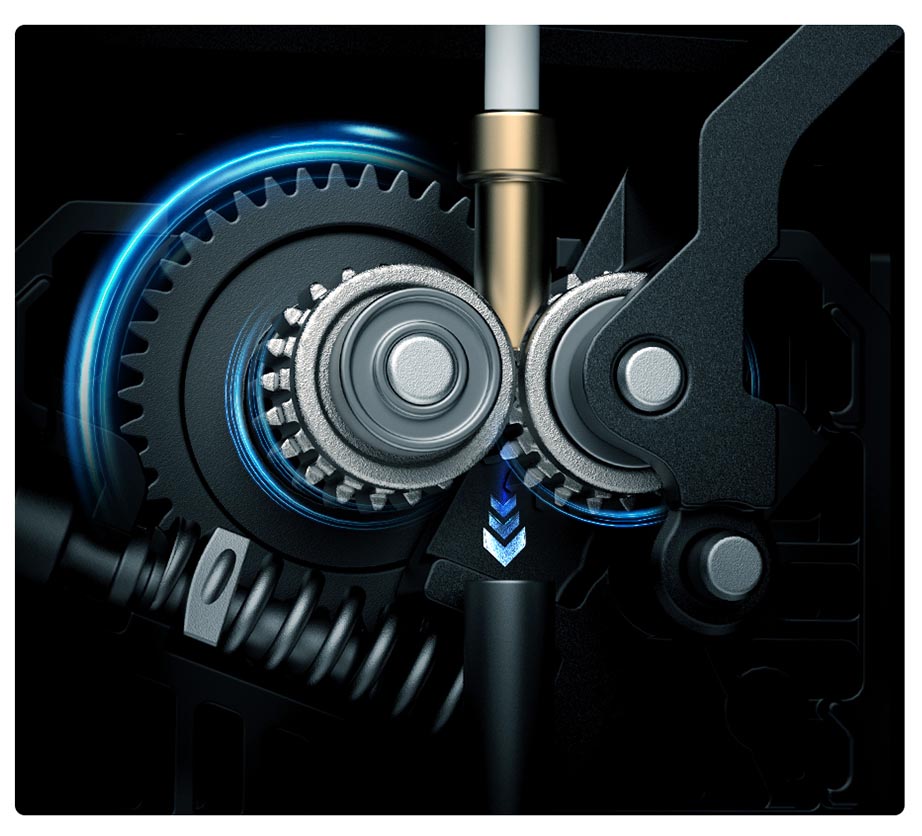 Auto Filament Loading / Unloading
One tap to load the filament, and one tap to unload it. Handy for filament replacement.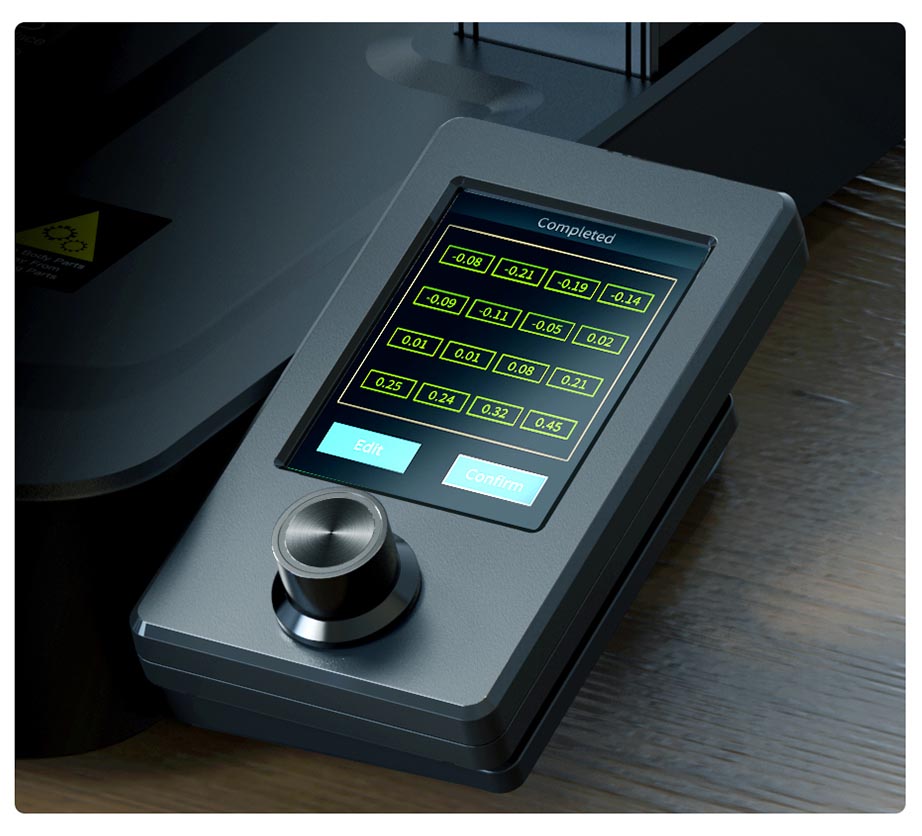 Intuitive UI Display
The UI displays the leveling process and printing parameters clearly with motion graphics.
ENDER-3 V3 SE 3D Printer Product Parameters
Build Volume
220*220*250 mm
Typical Printing Speed
180mm/s
Max. Printing Speed
250mm/s
Nozzle Temperature
≤260°C
Heatbed Temperature
≤100°C
Rated Voltage
100-120V~200-240V~,50/60Hz
File Transfer
SD Card, USB-C Cable
Supported Filaments
PLA, PETG, TPU(95A)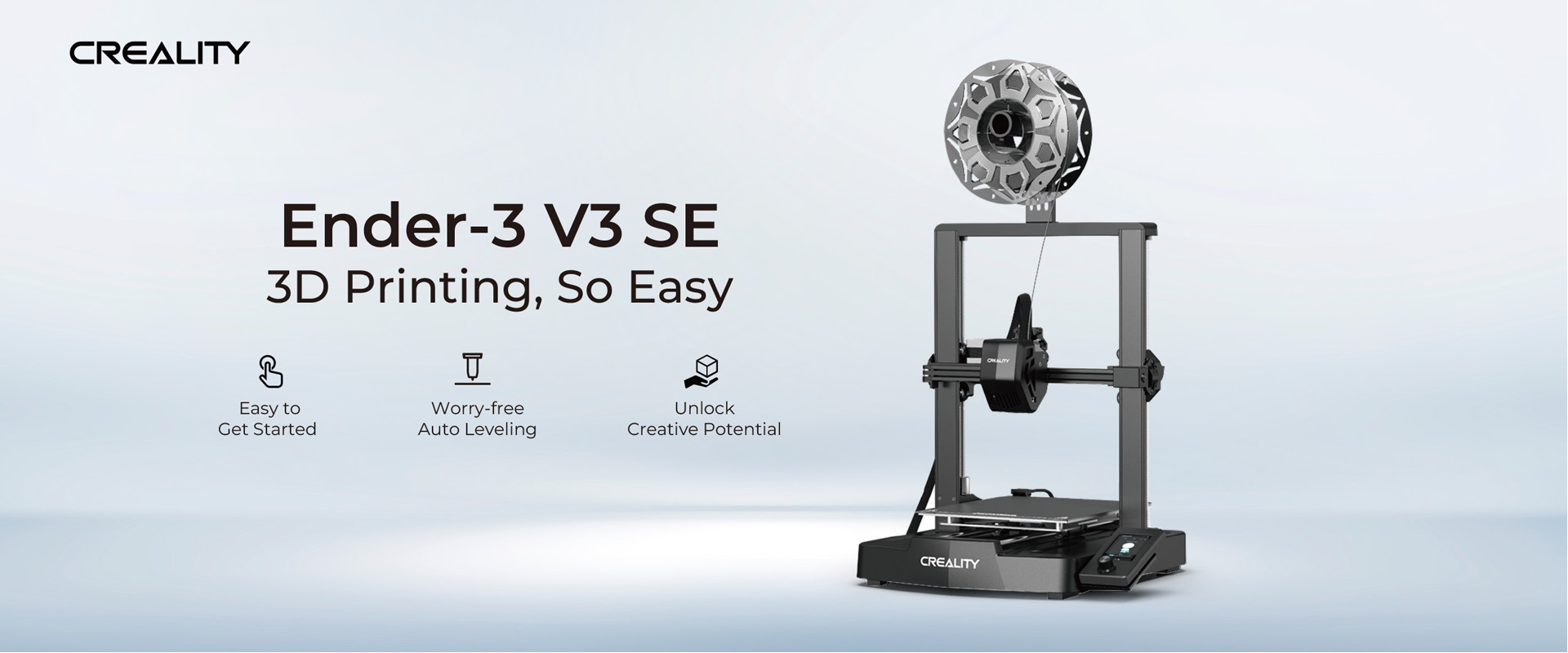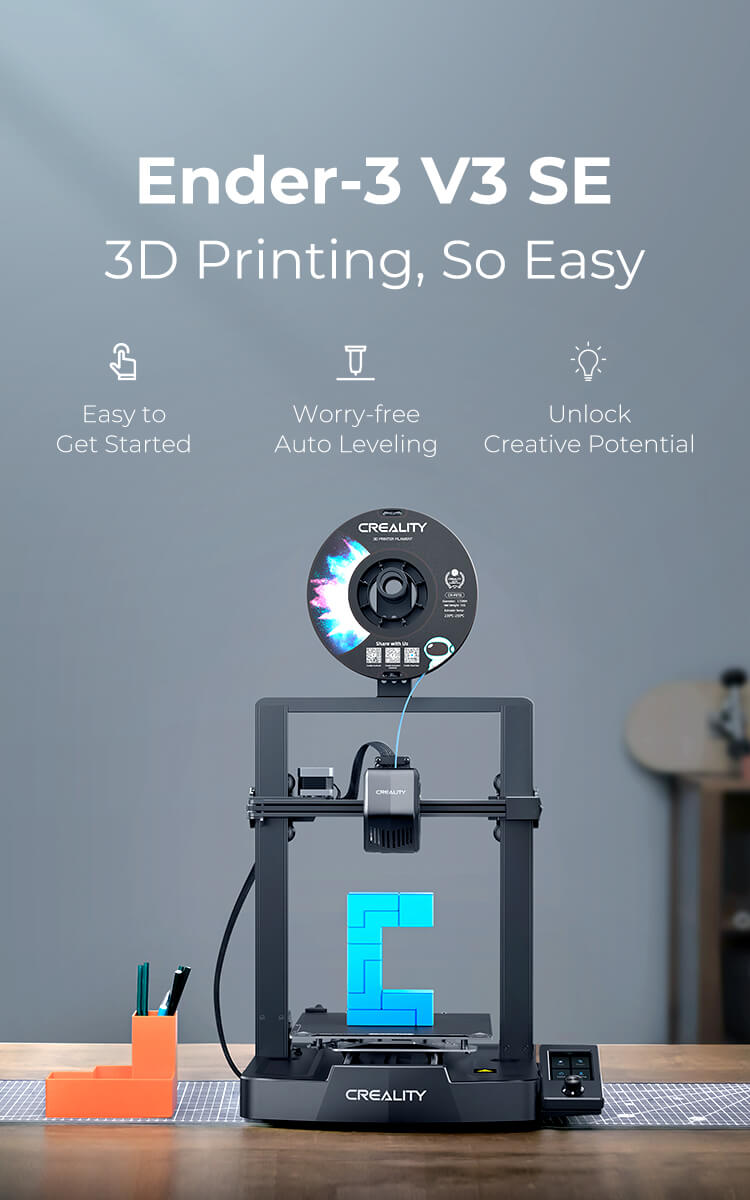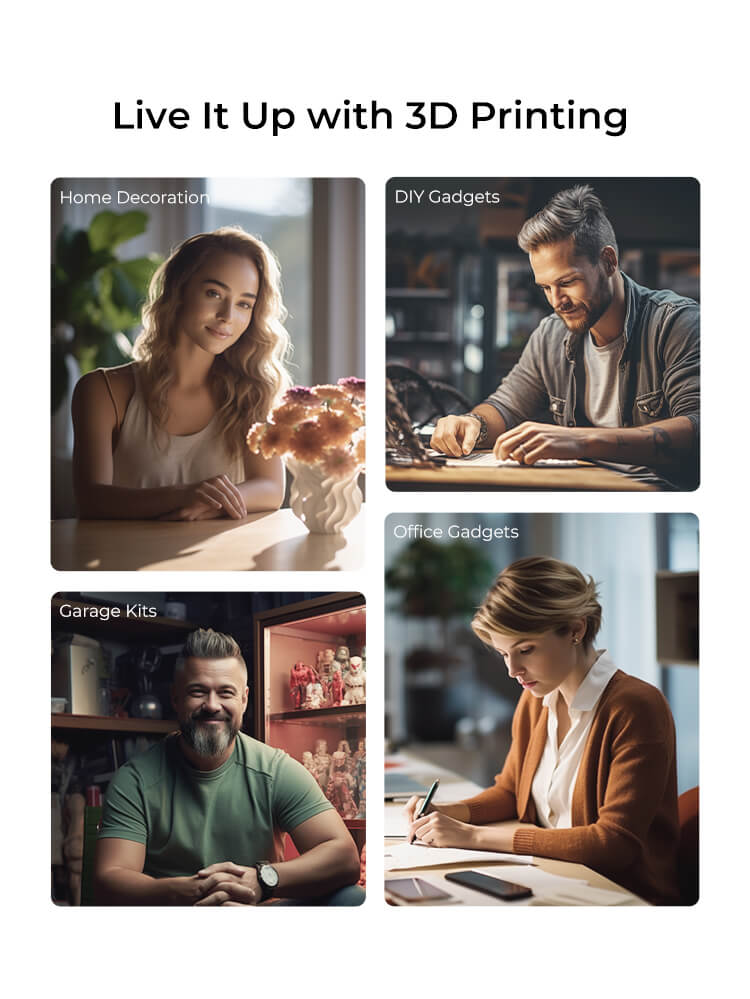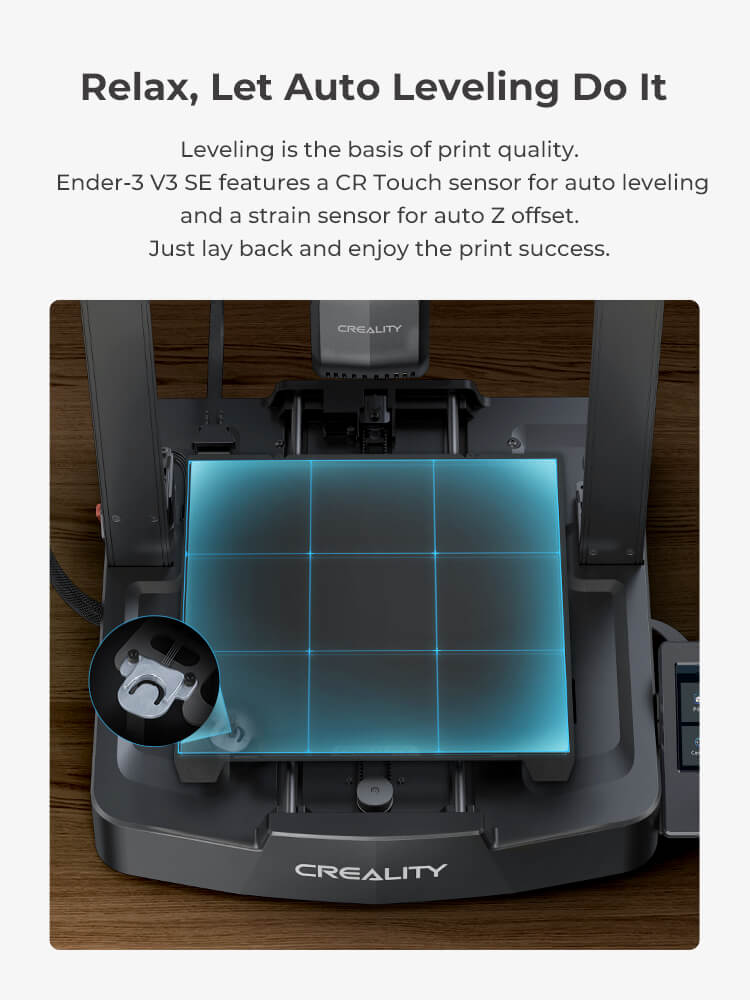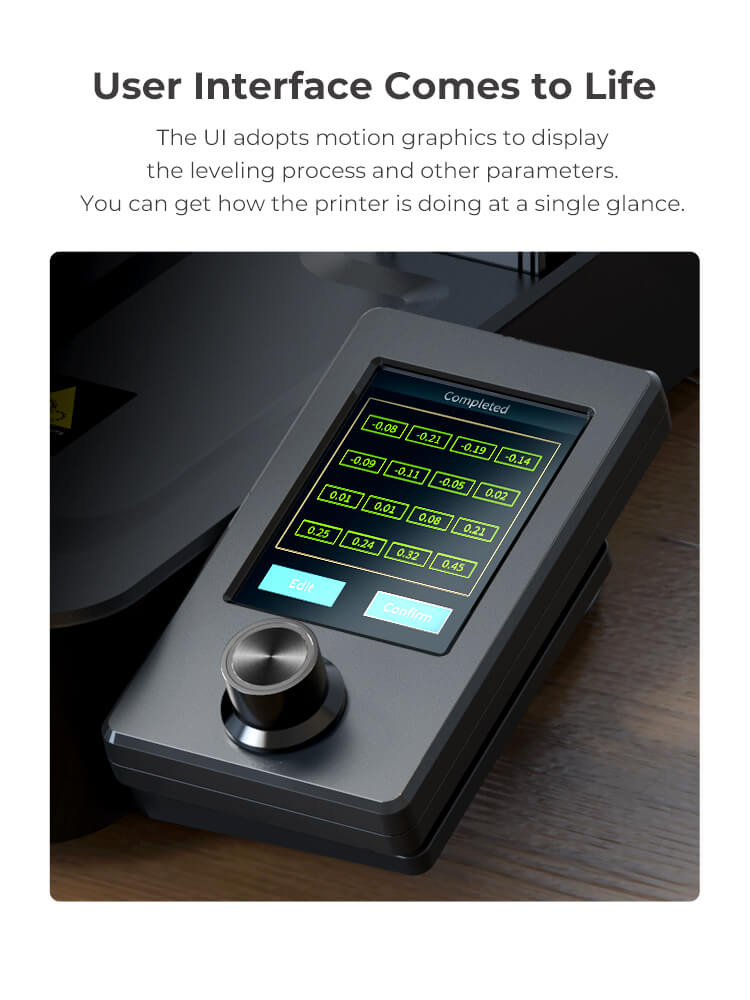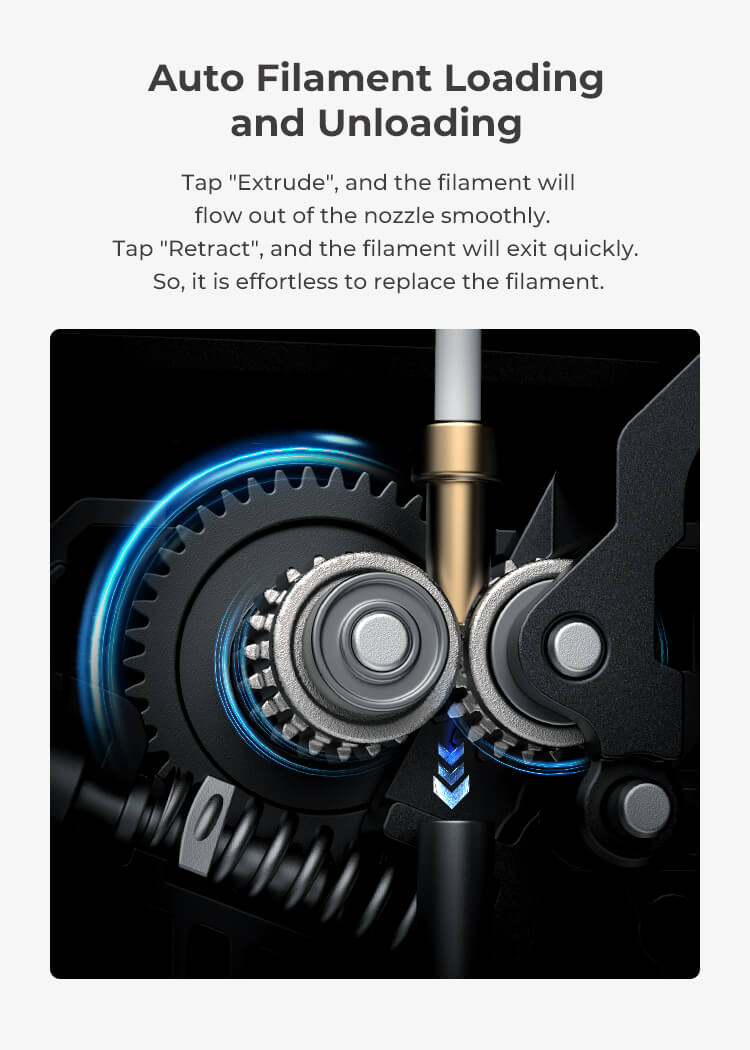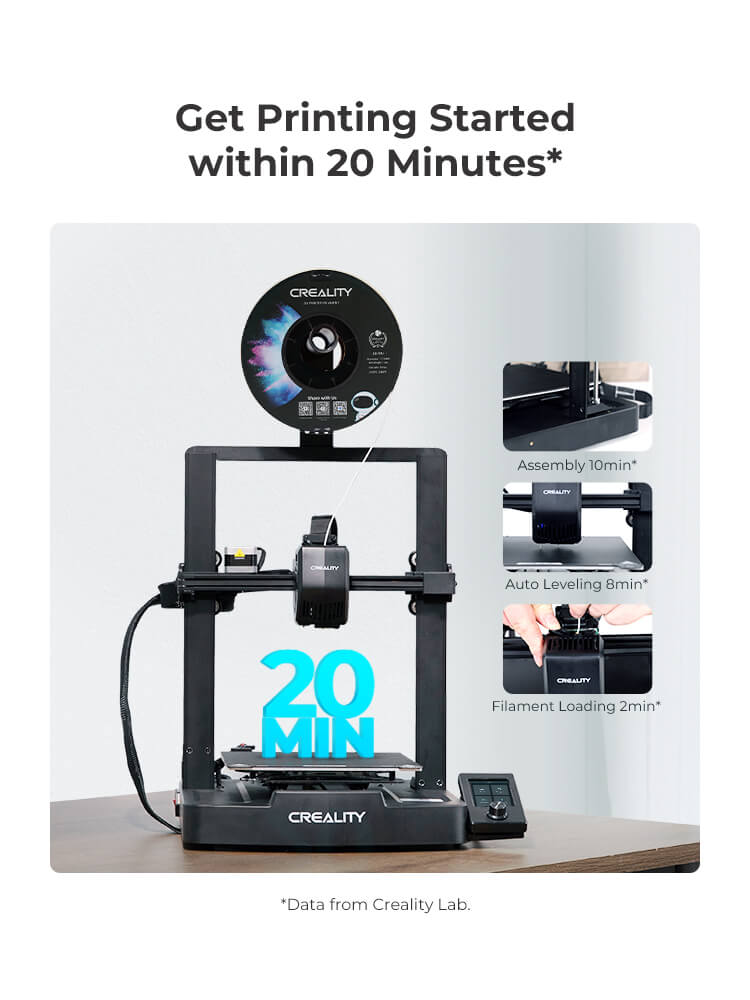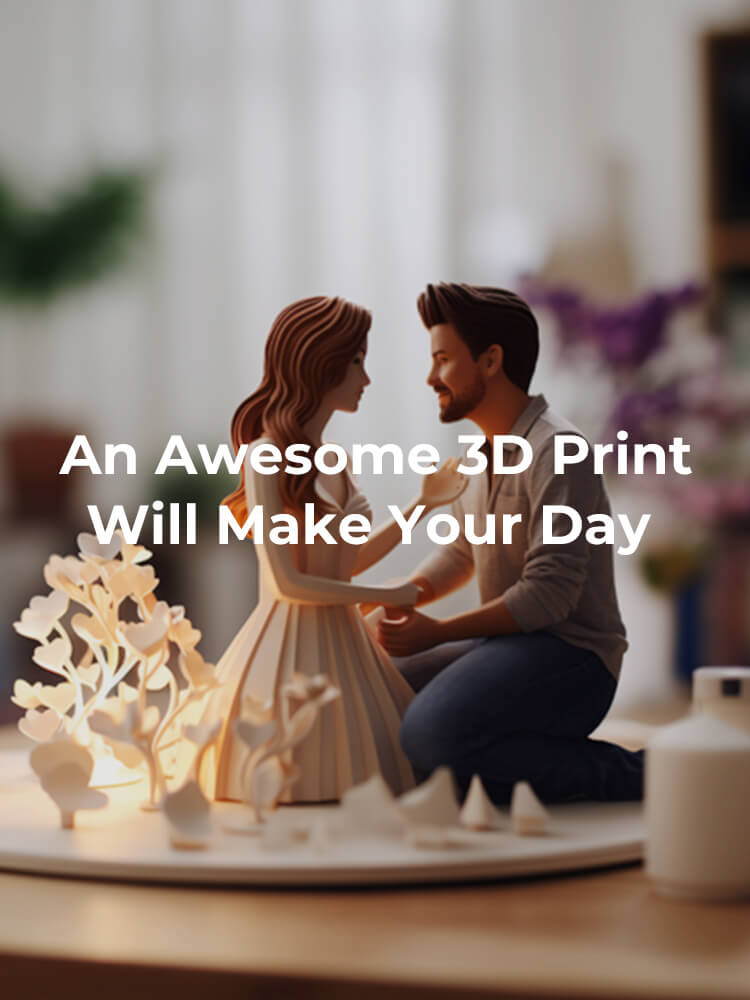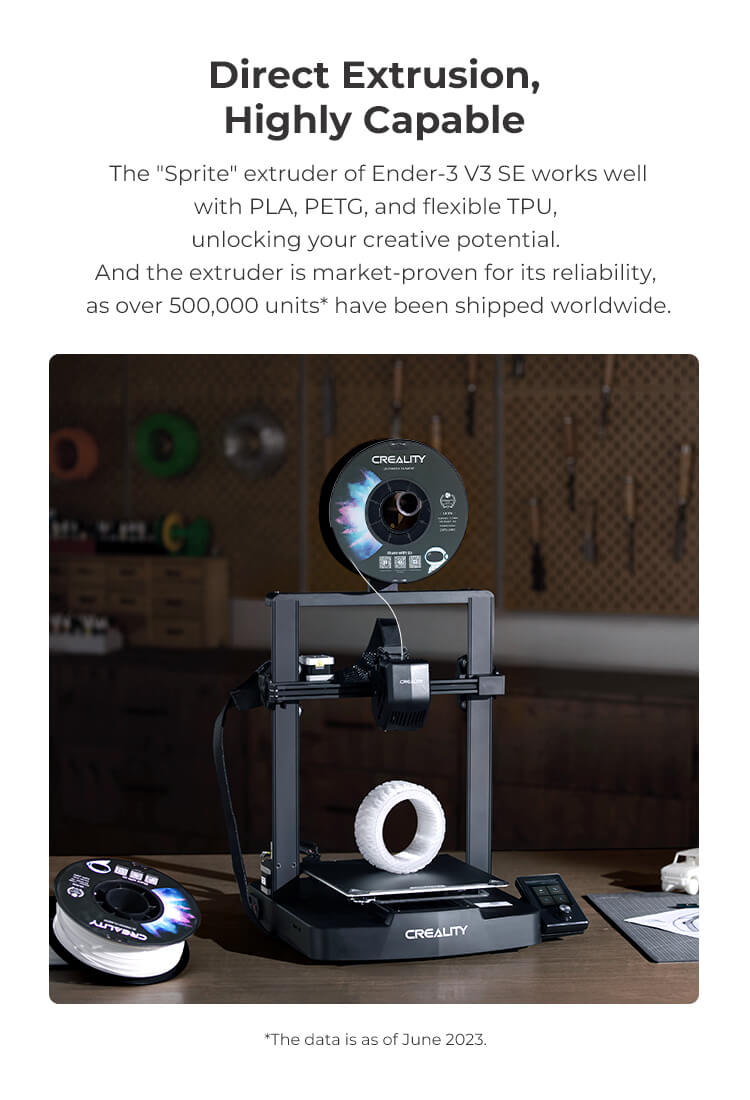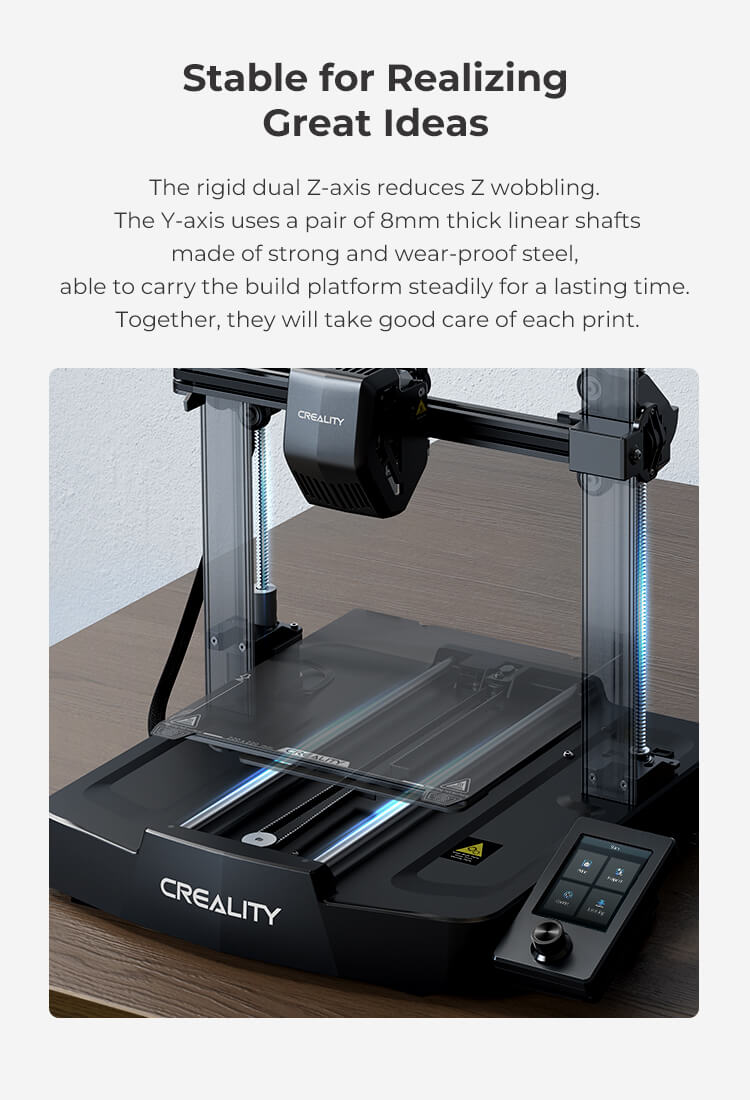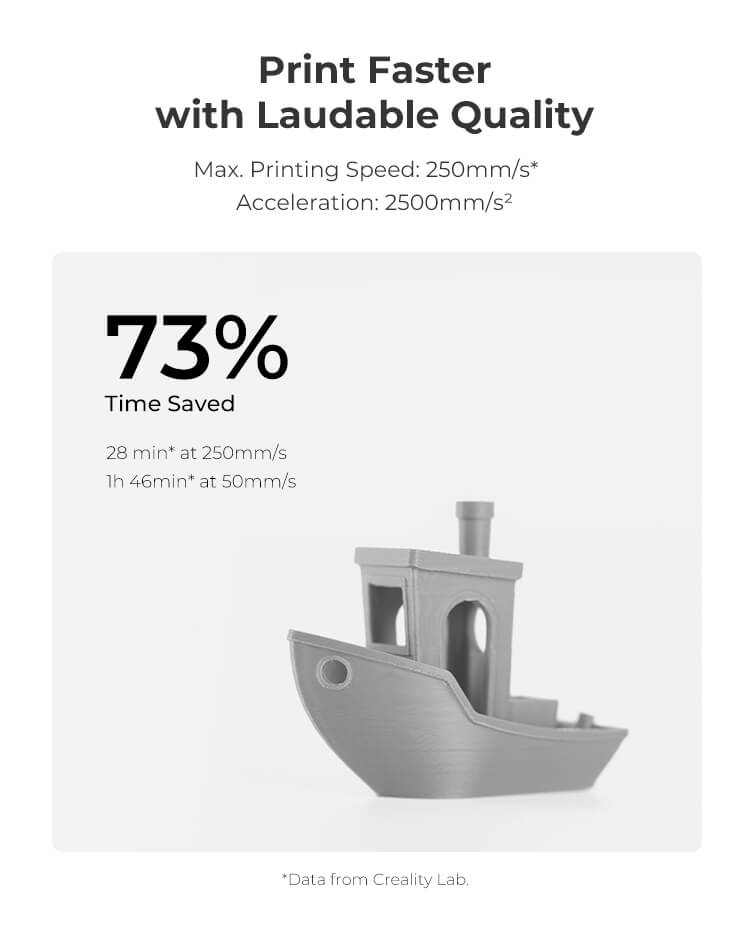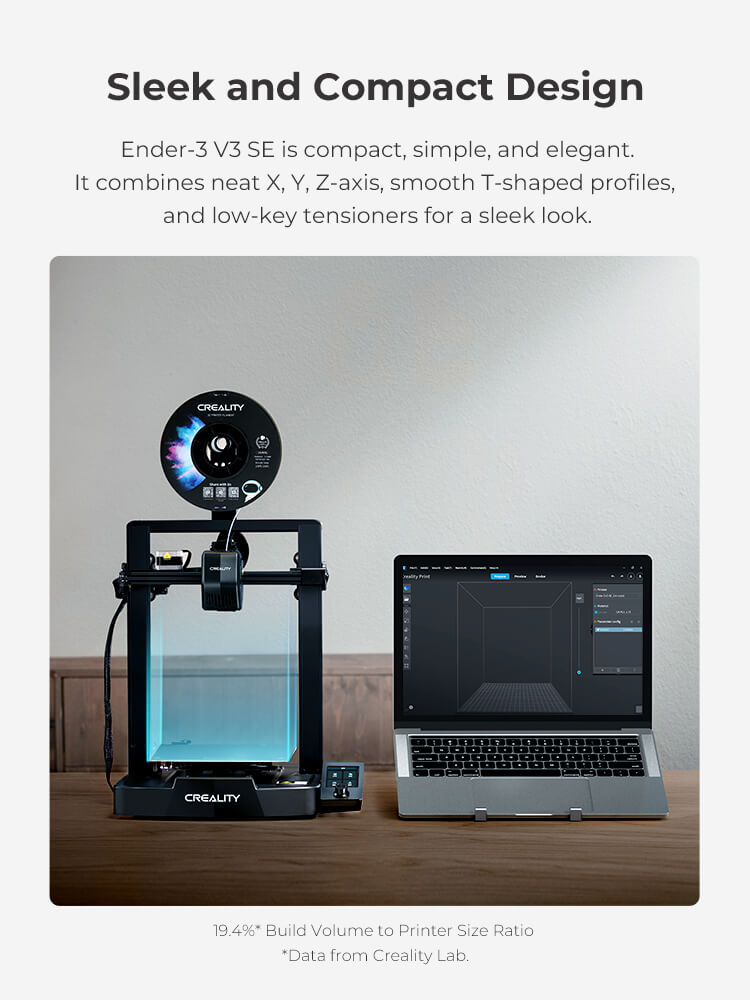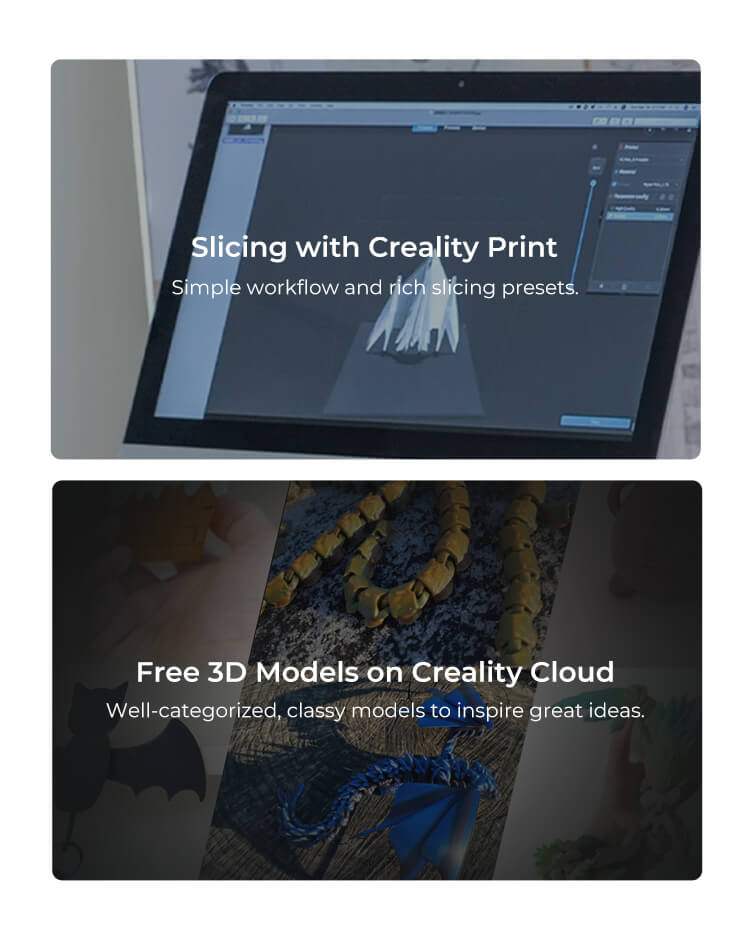 CR-6 SE
Mainboard/Screen Firmware, SD Card Files, Video Tutorial
Download
カスタマーレビュー
Write A Review
Ask A Question
Reviews (31)
Questions (1)