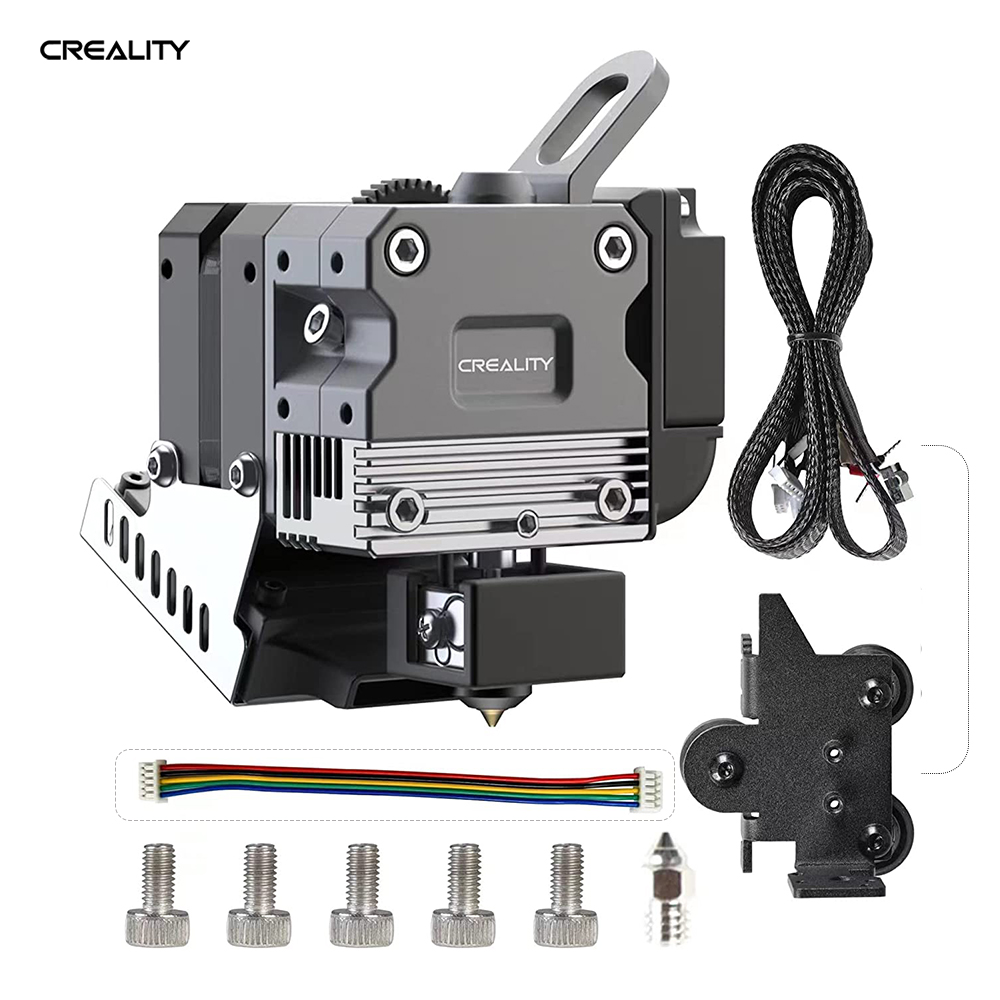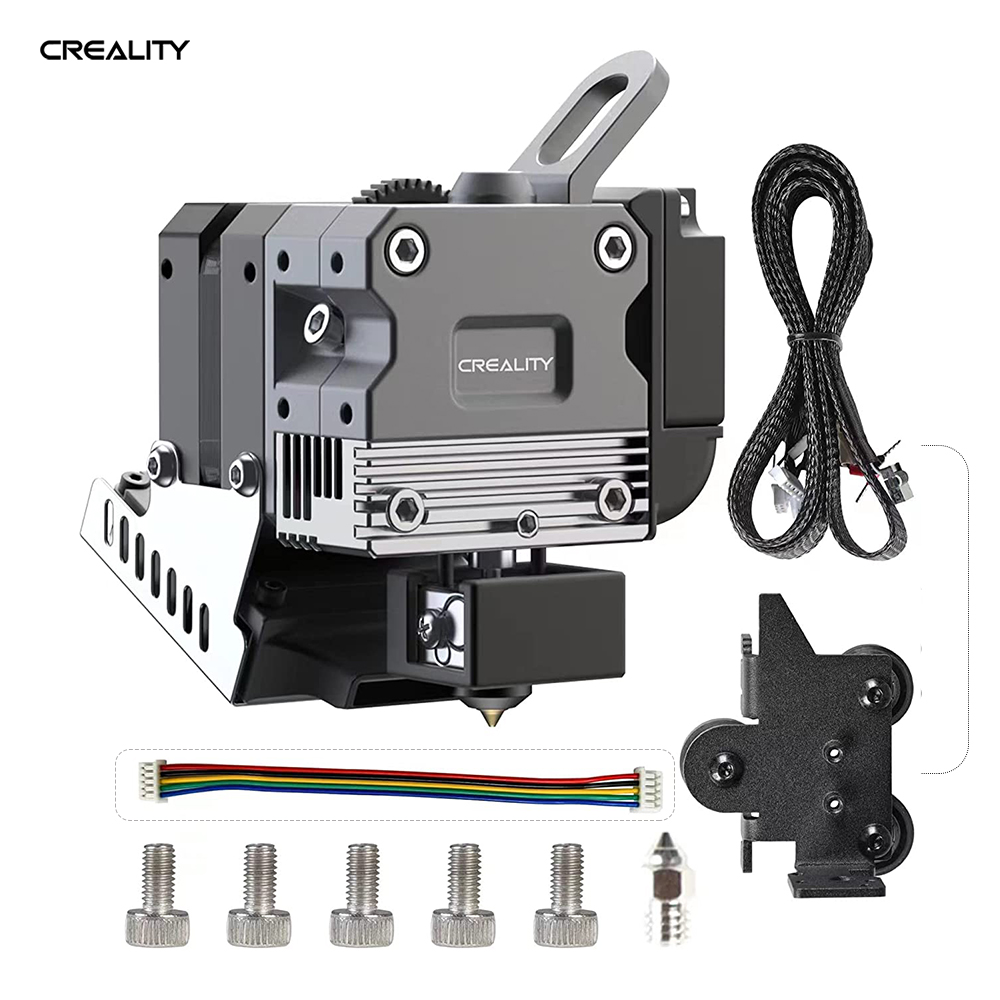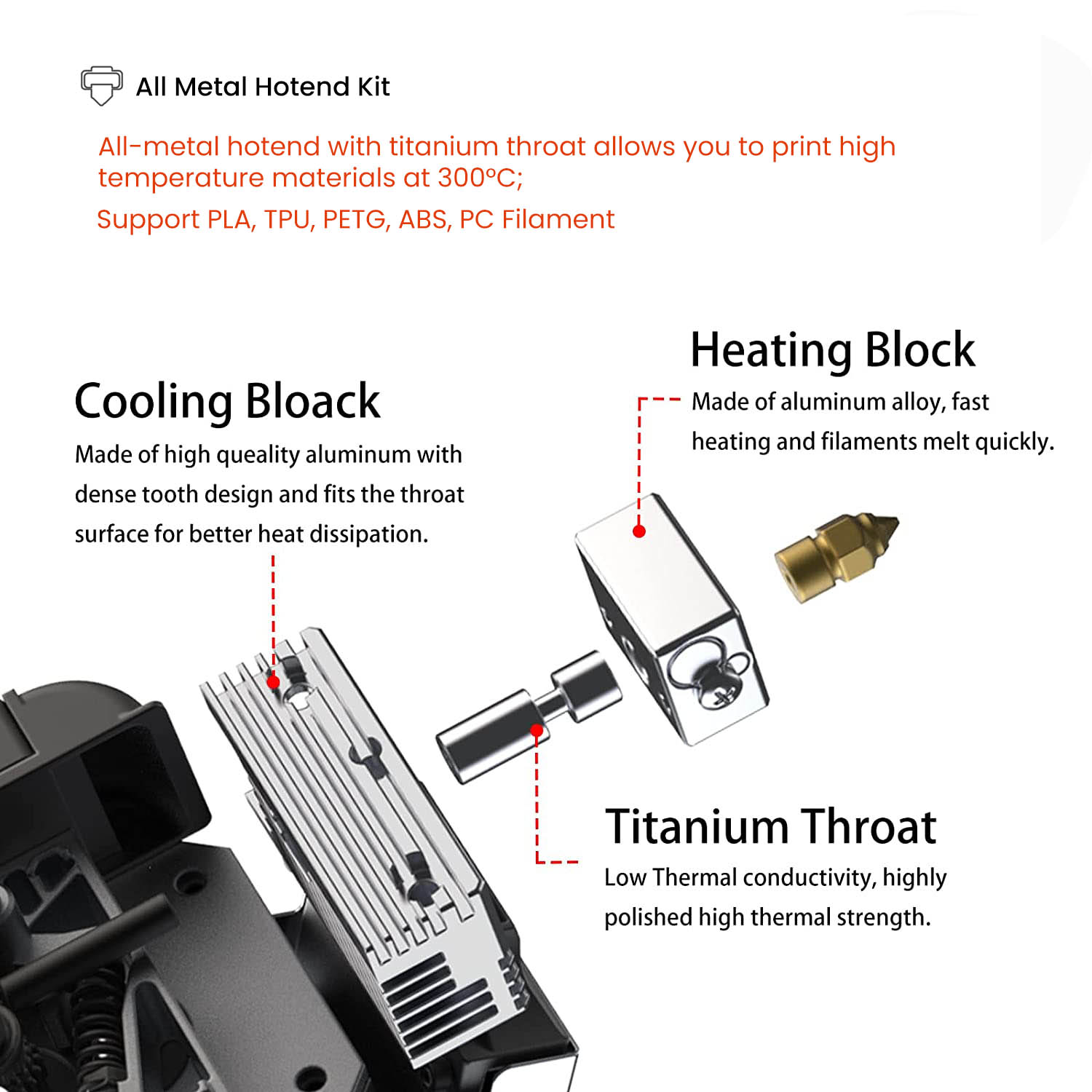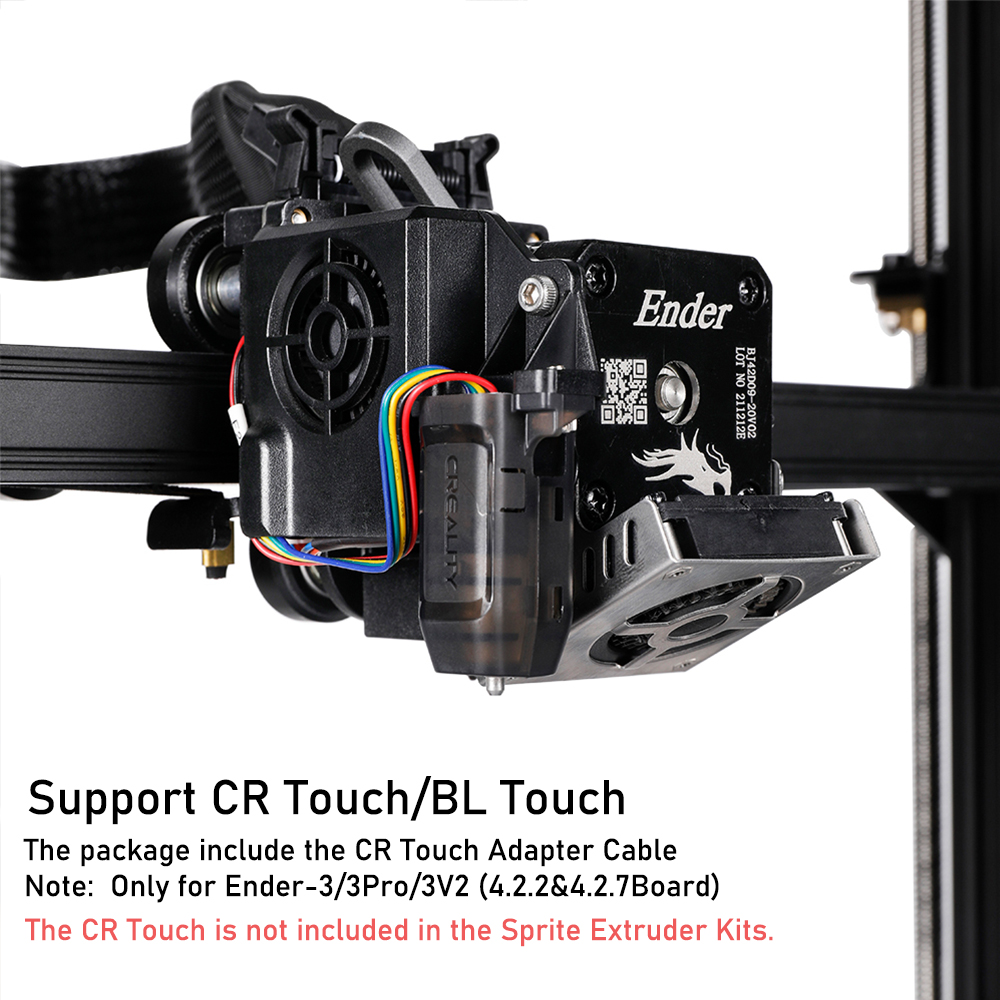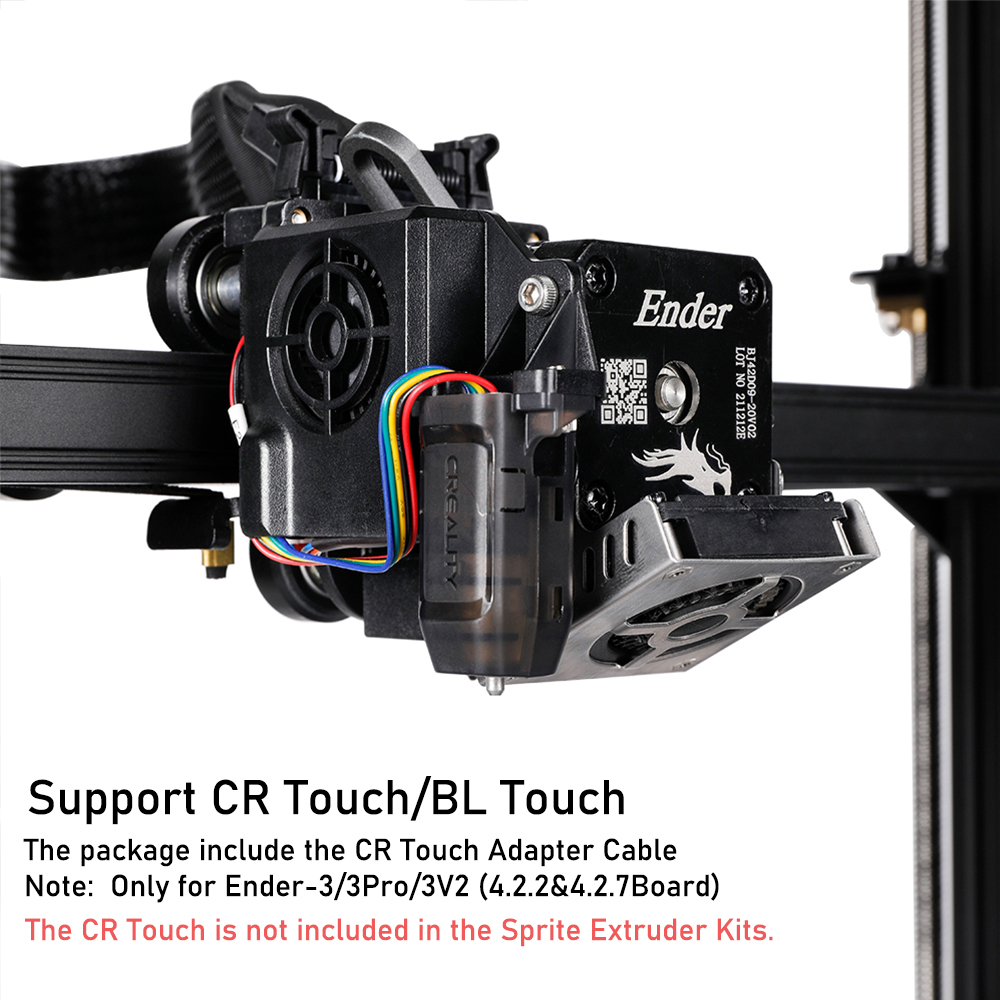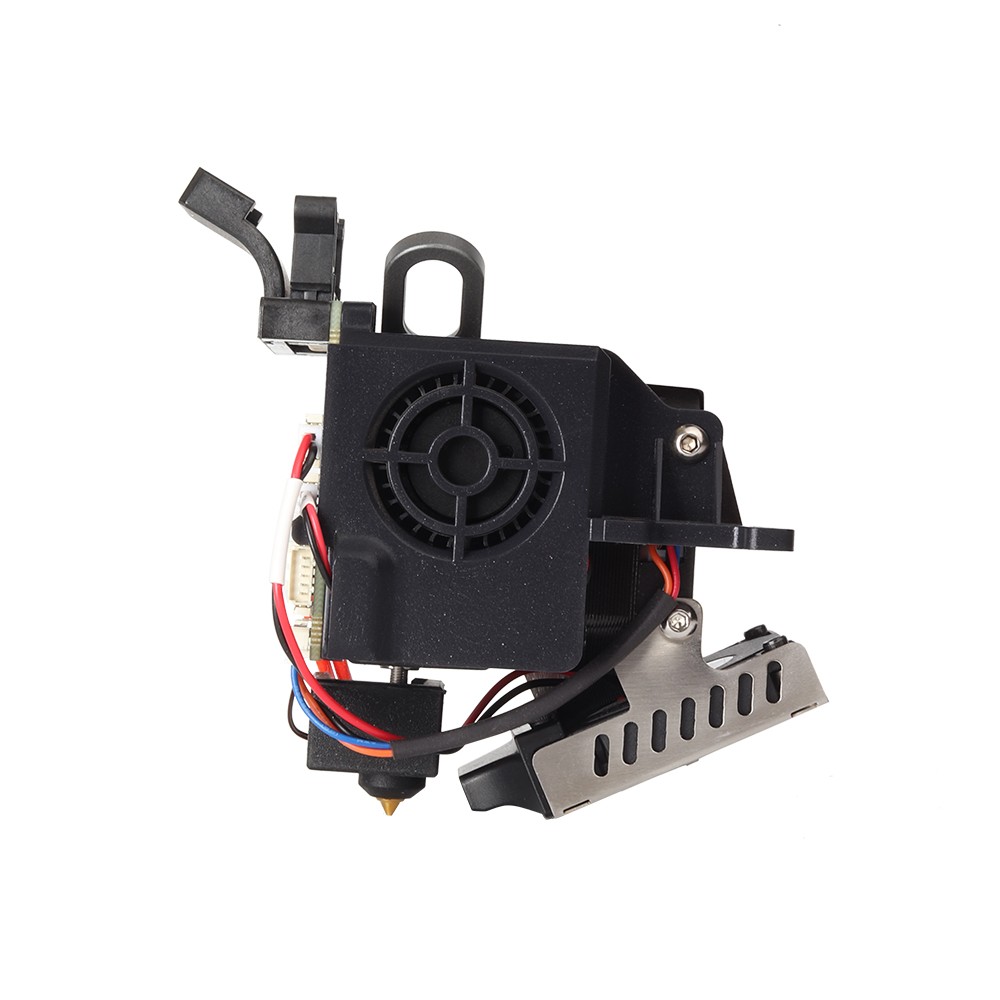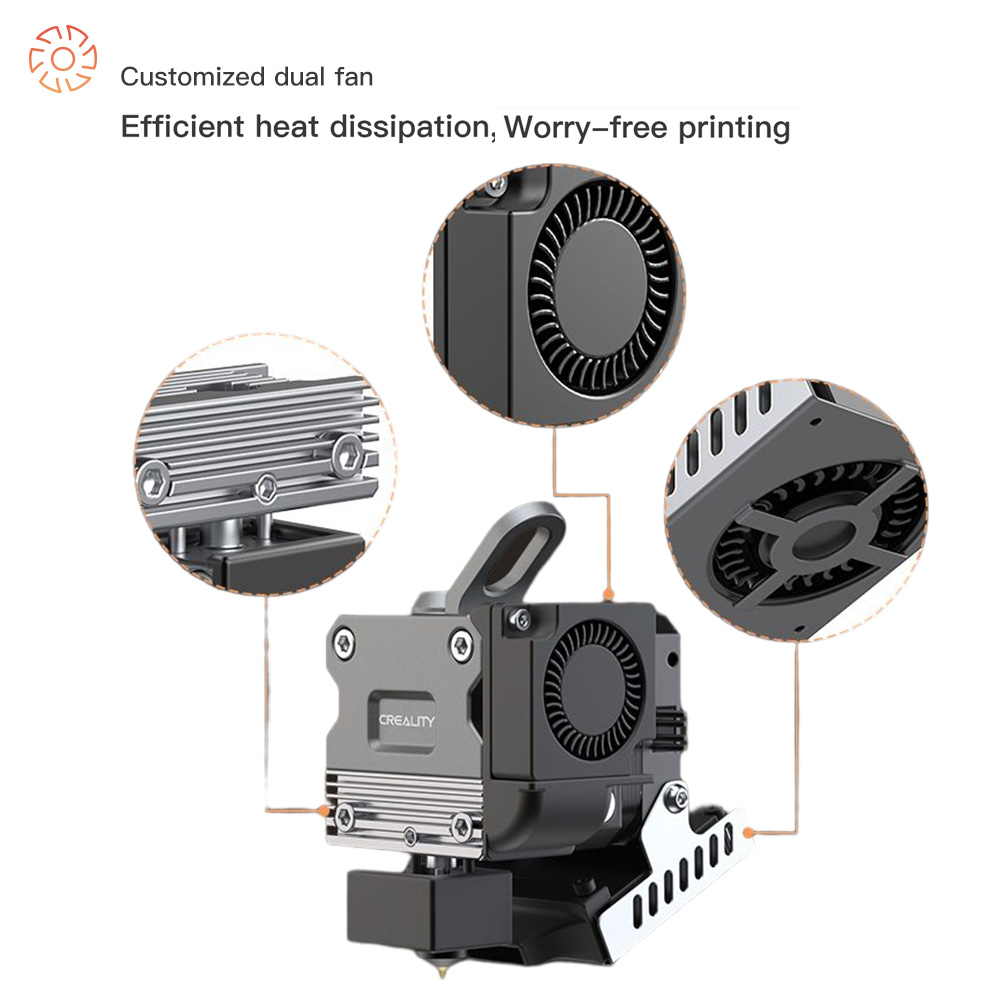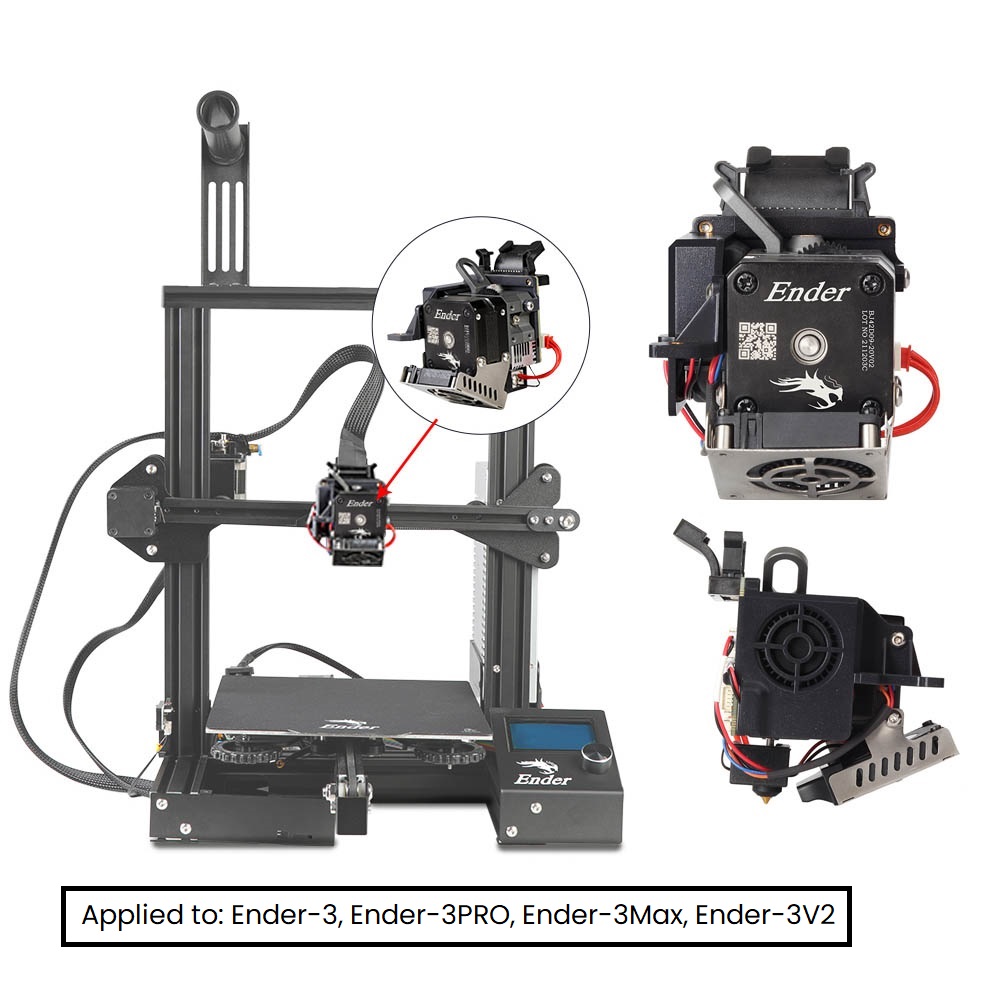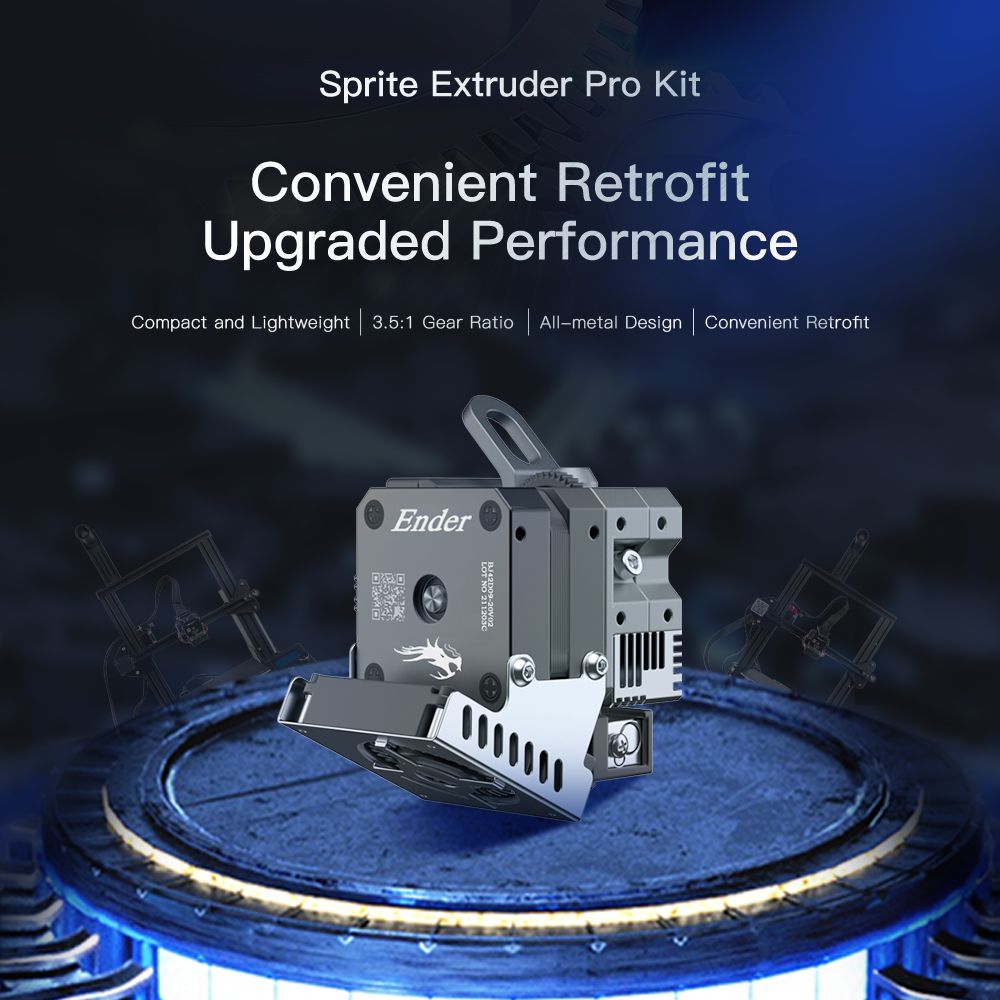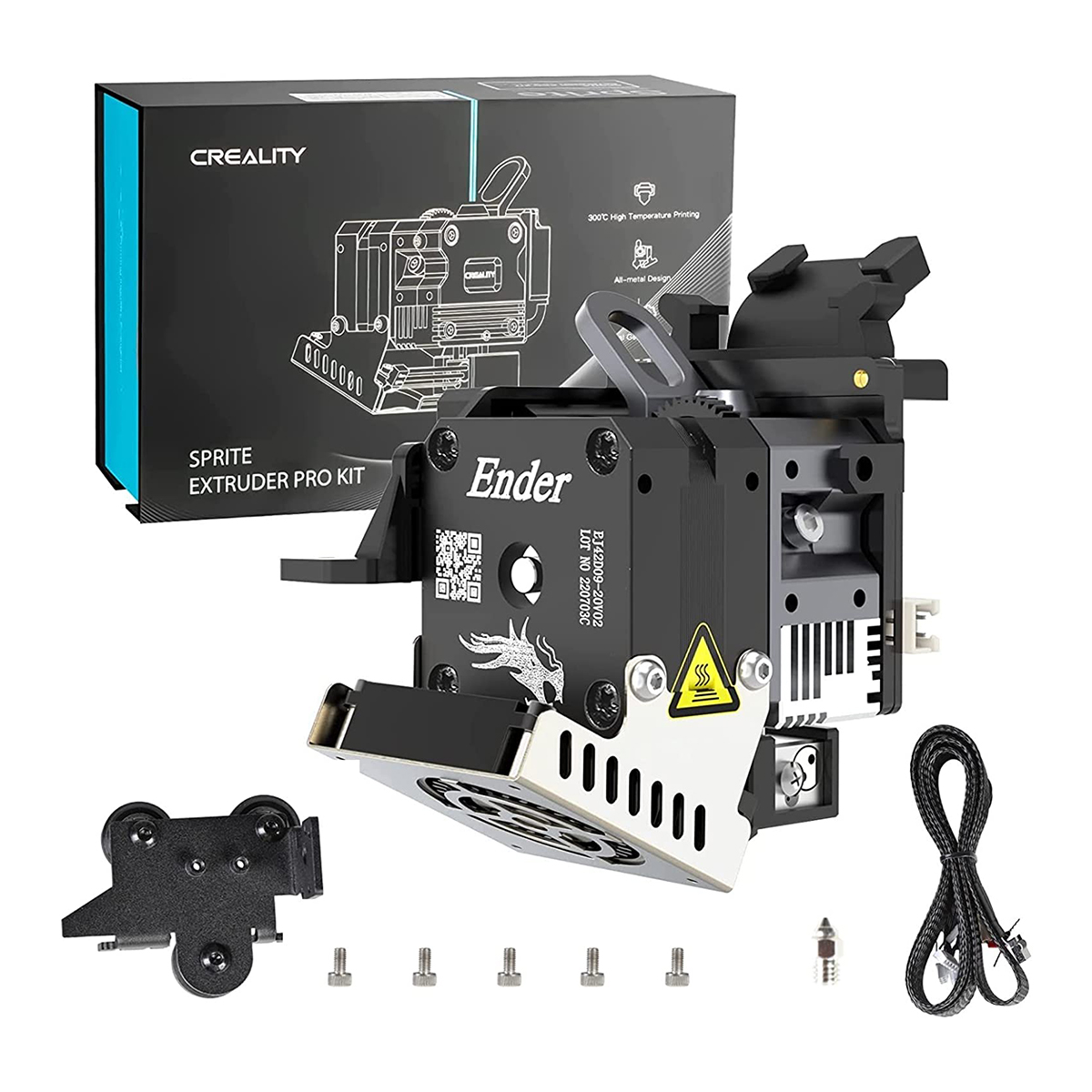 Sprite Extruder Pro Kit 300℃ High Temperature | Full Metal | 1.75mm
Apply to

Please select product attributes before purchasing~~
Ship to
It is expected to arrive within and will cost
$
USD
to ship
This item can't be shipped to this Country/Region
Bundles
${ meal.bage }
${ meal.title }
${ meal.skus }
${ sku.name }:
${ skuVal }
People who bought this item also bought
CREALITY 3D Sprite Extruder Pro Dual Gear Feeding ( All Metal ) Design 3.5: 1 Gear Ratio for CREALITY Ender-3 Series, Ender-3 S1 / Ender 3 S1 Pro / CR-10 Smart Pro 3D Printer.
- Compact and Lightweight, 3.5: 1 Gear Ratio, All-metal Design.
- Upgrading Ender 3 S1 Extruder to Sprite Extruder Pro. It's a drop in upgrade to Ender 3 S1 and CR 10 Smart Pro.
- Ender 3, 3 Pro, 3 V2, 3 Max and CR10 will require full upgrade kit.
Unboxing and Installation
Creality Sprite Pro Extruder Upgrade on Ender-3Max
(Source: BV3D: Bryan Vines on YouTube)
Features:
- Small sprite, huge power
54*50*64.3mm small size.
Exquisite design, perfect combination of extruder and printing hotend make more powerful functions.
- Large torque Extrusion forces up to 80N
The use of gear with 3;5;1 gear ratio which perfectly matches with motor makes extrusion force up to 80N (depening on filaments). More precise control of feeding withdrawal.
- Efficient heat dissipation, Worry-free printing
Simulation of flow field mechanics and dual fan design results in powerful heat dissipation function and more stable model formation. Air-cooled and water-cooled heat dissipation modules can be quickly switched.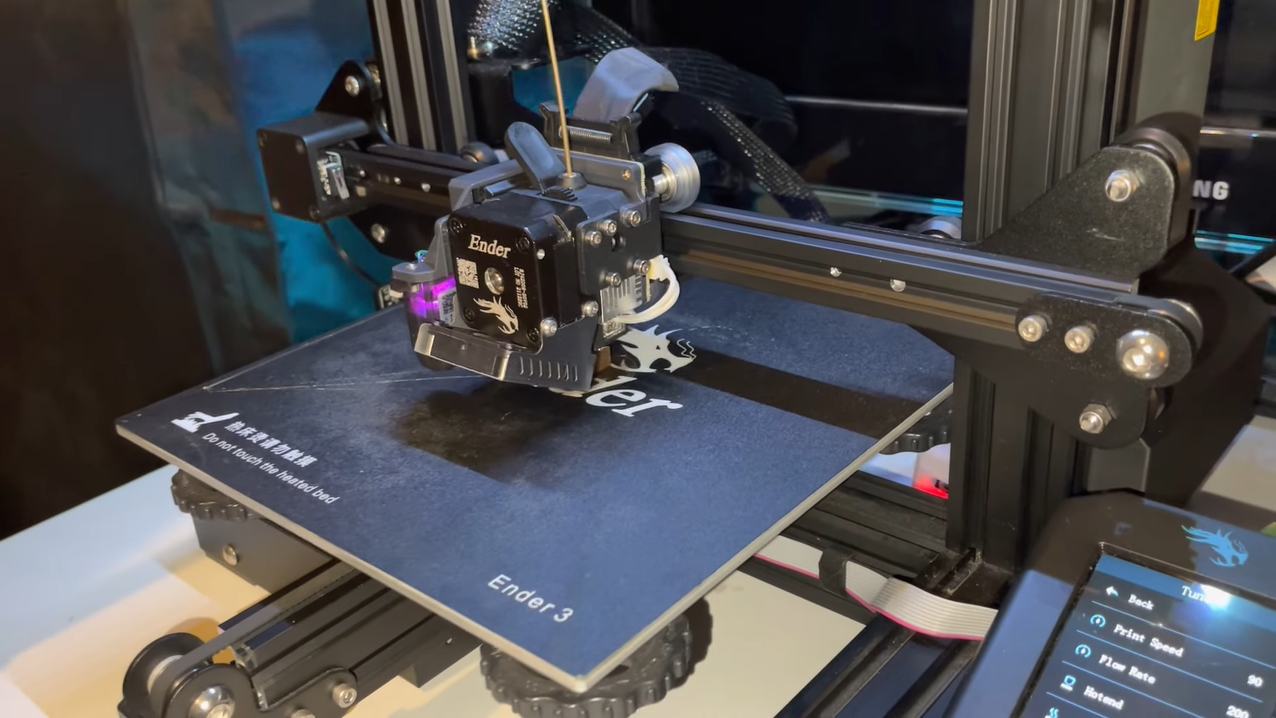 creality sprite extruder Pro Kit for original ender 3 (Source: aim6mac via YouTube)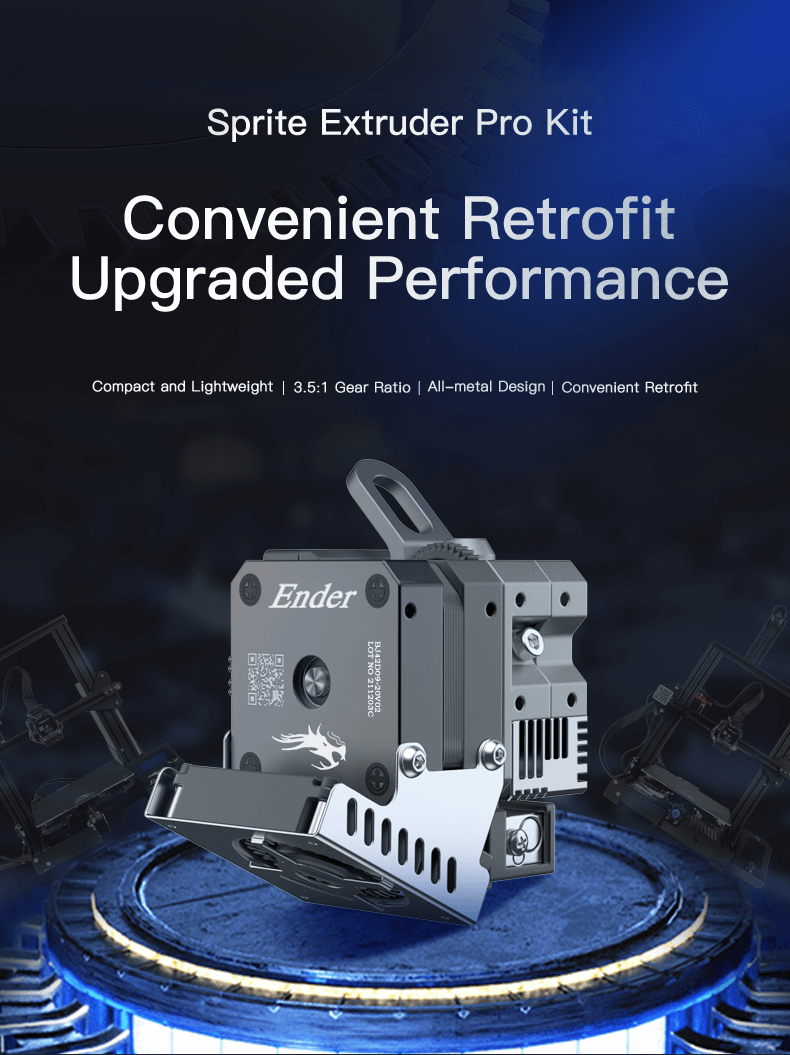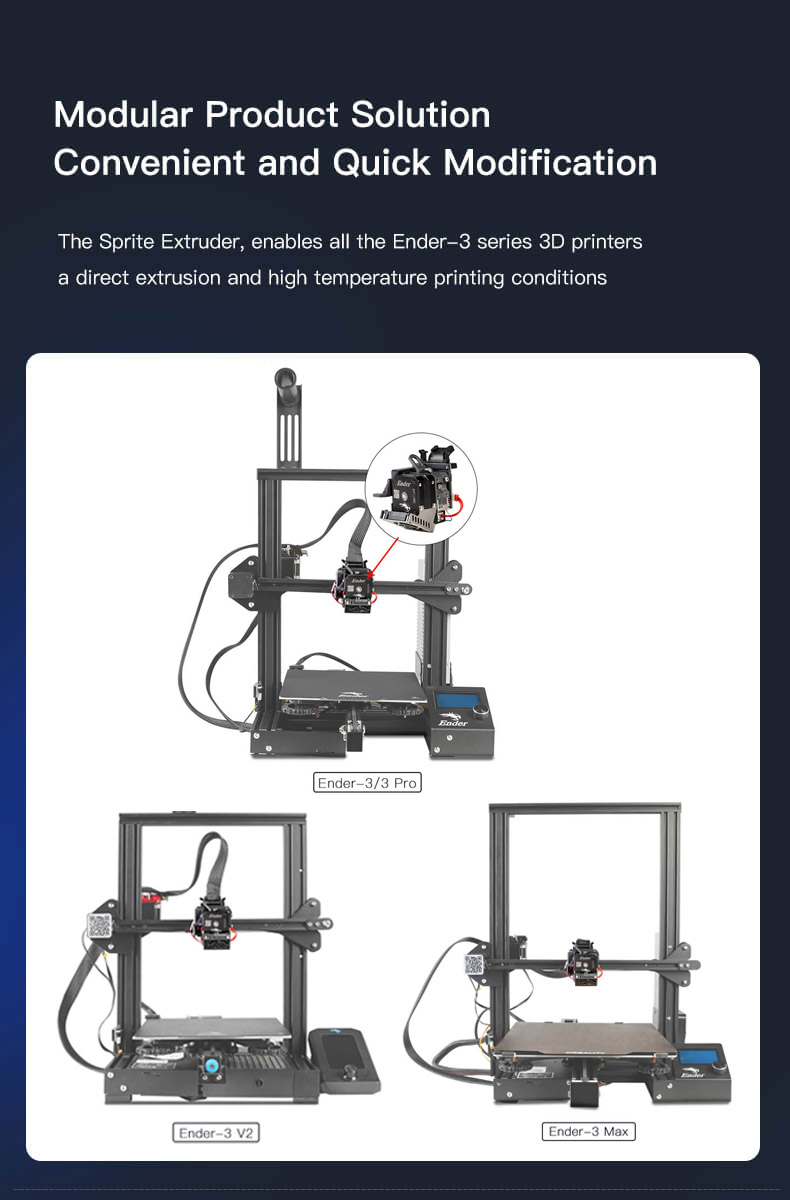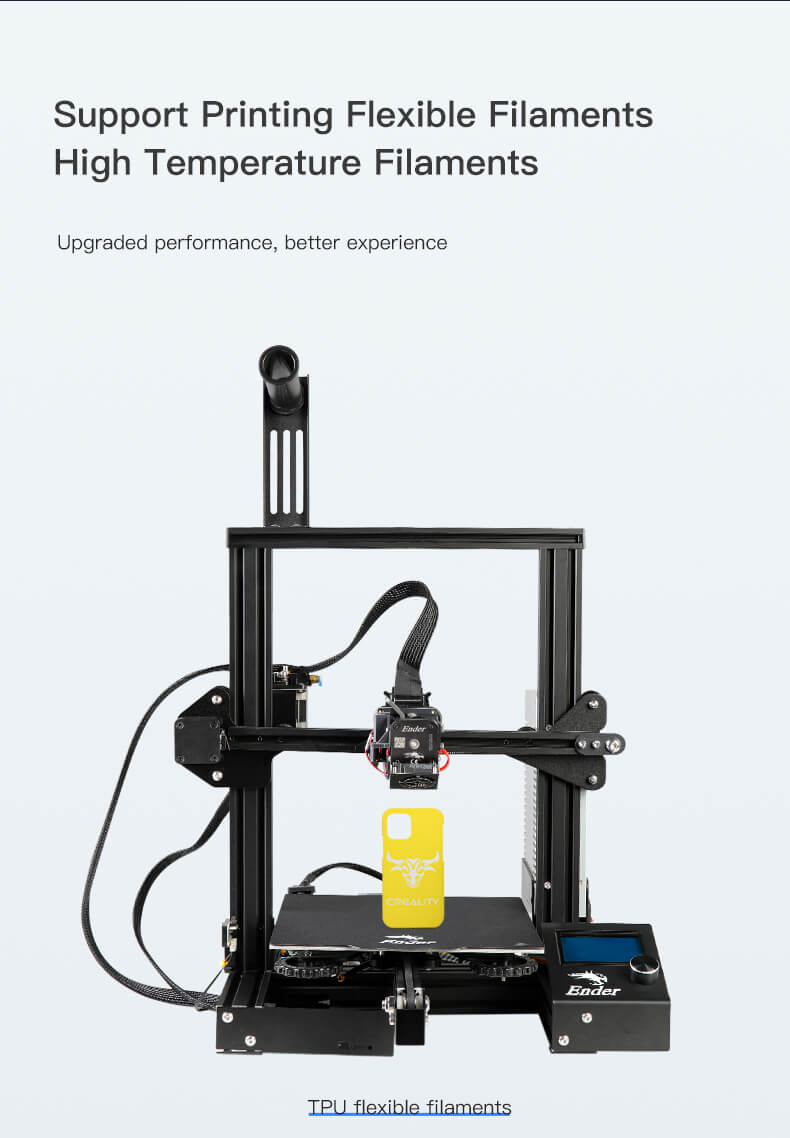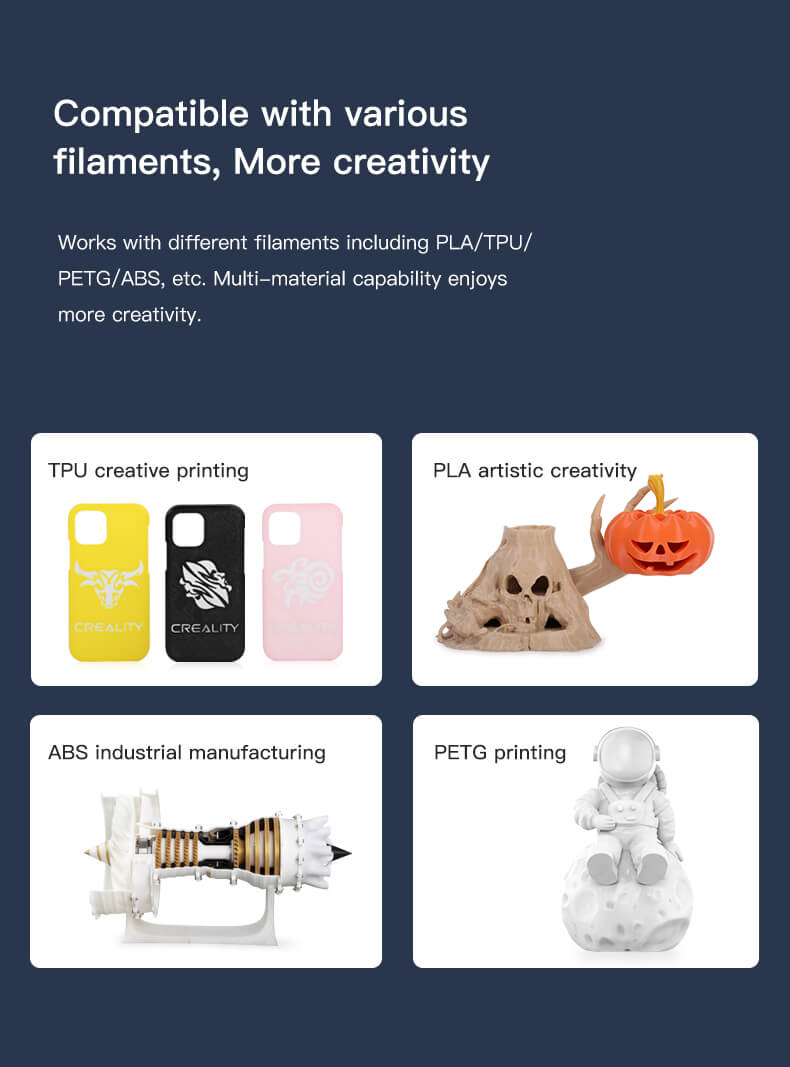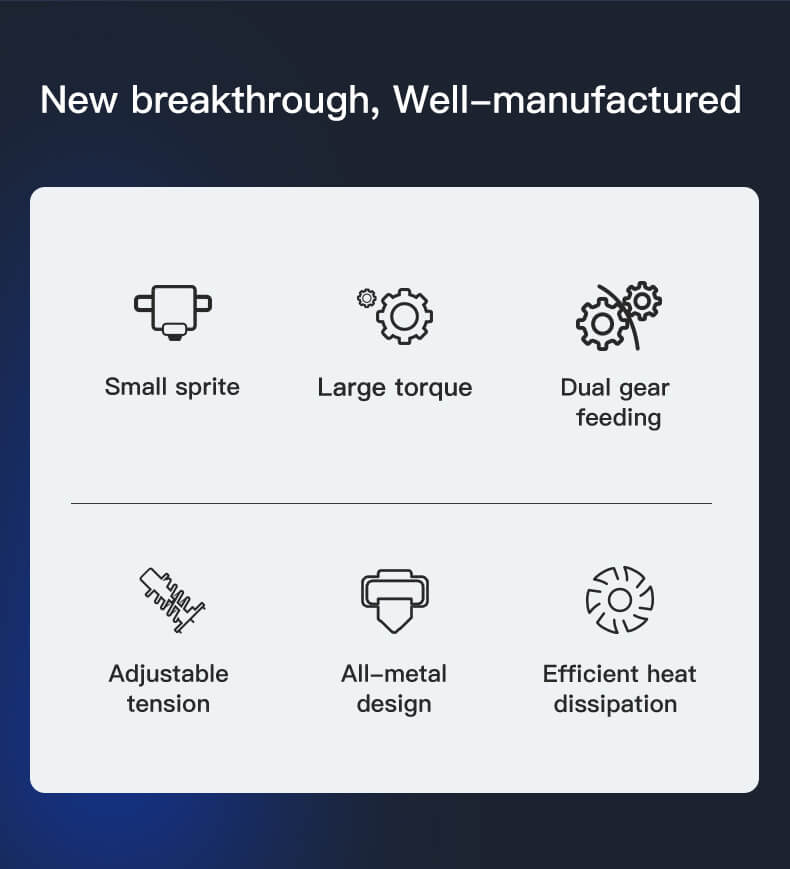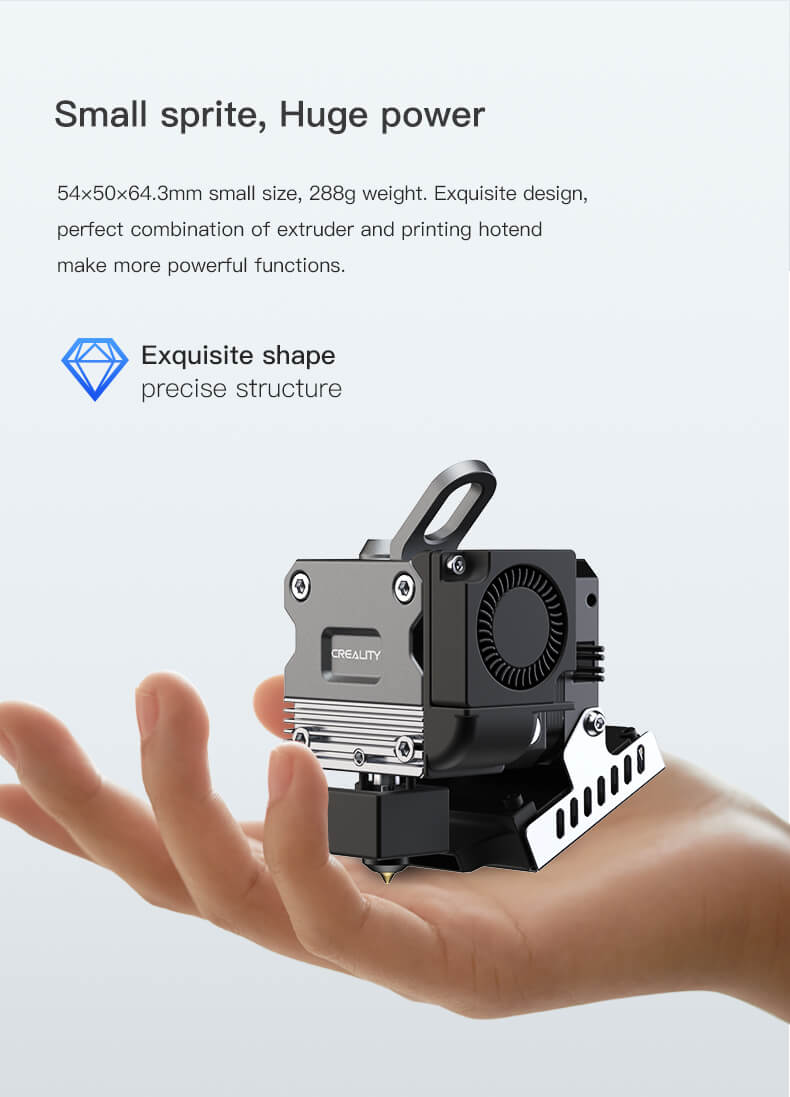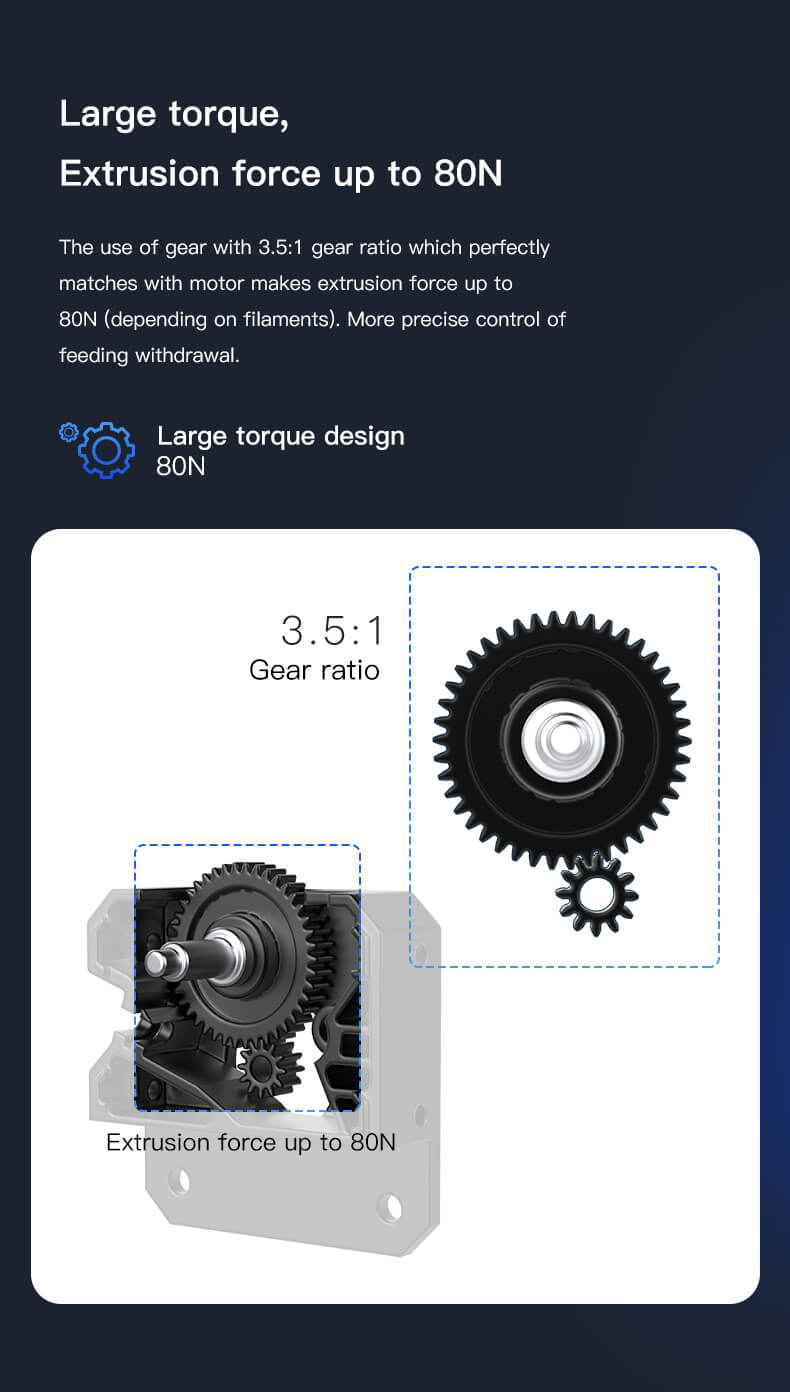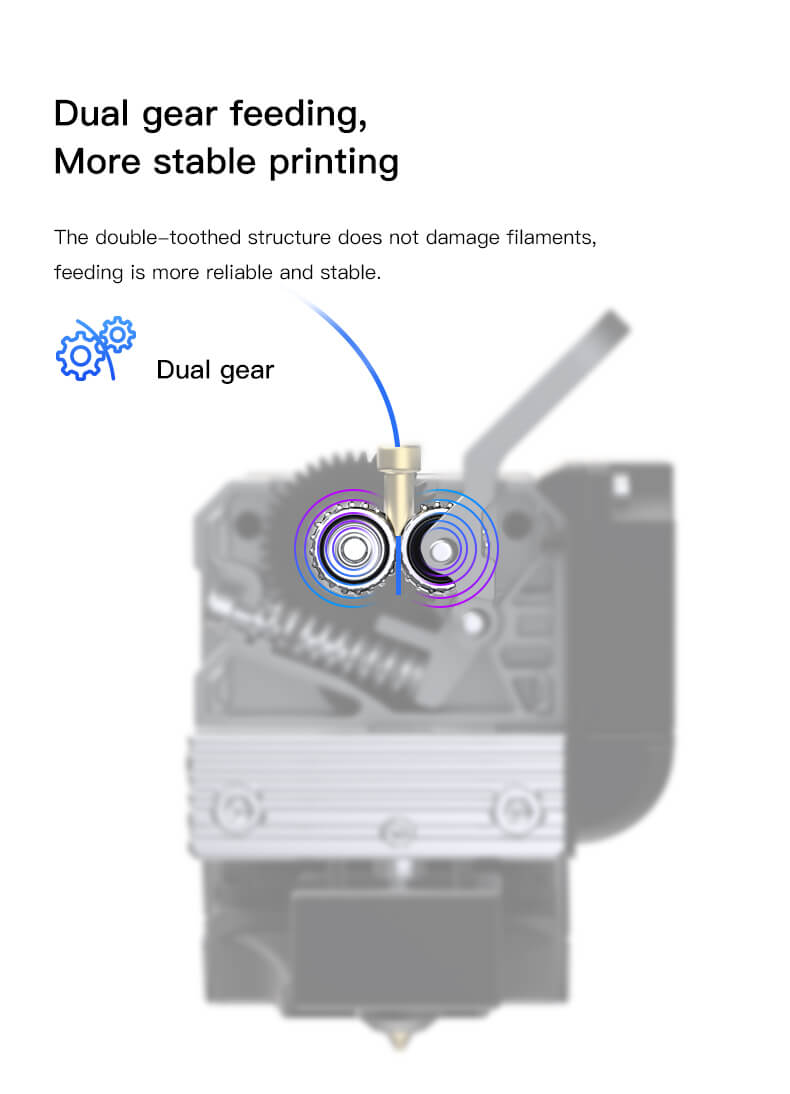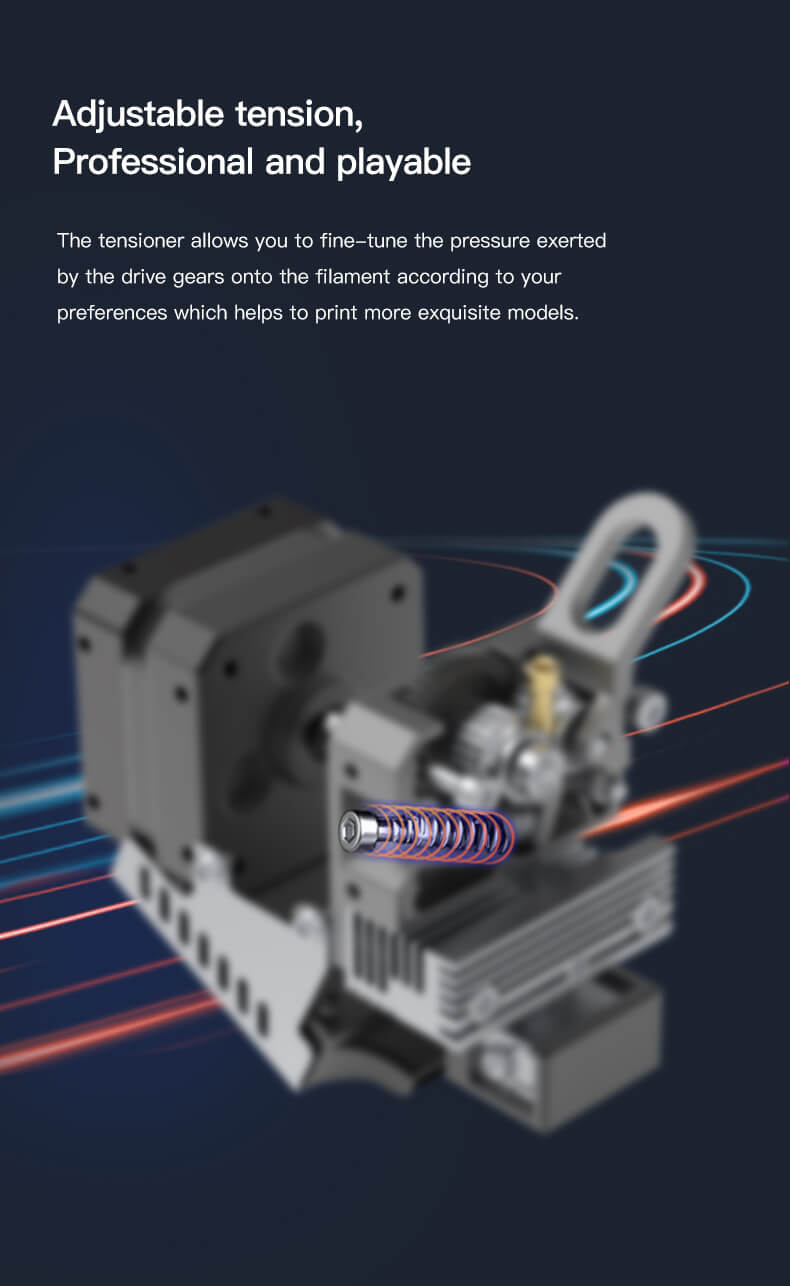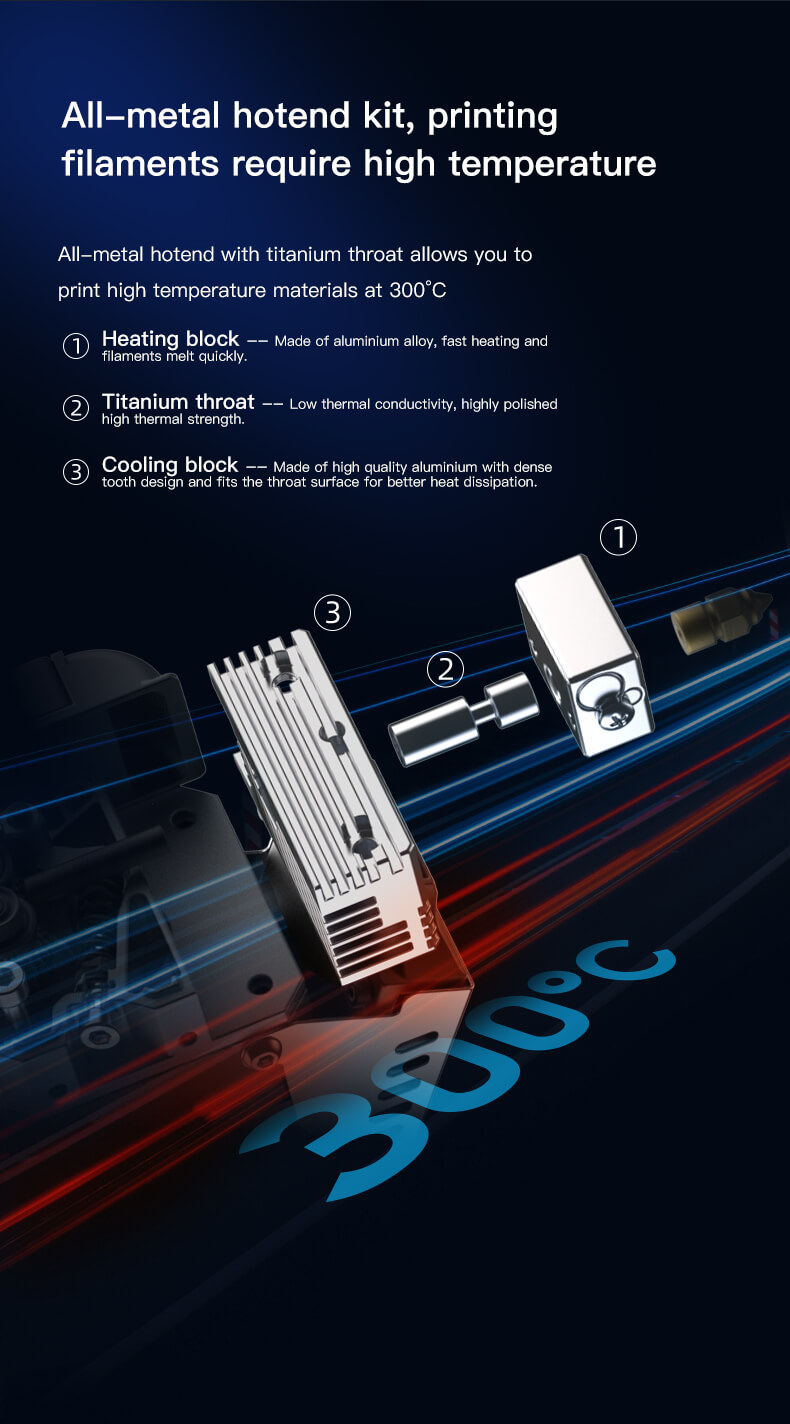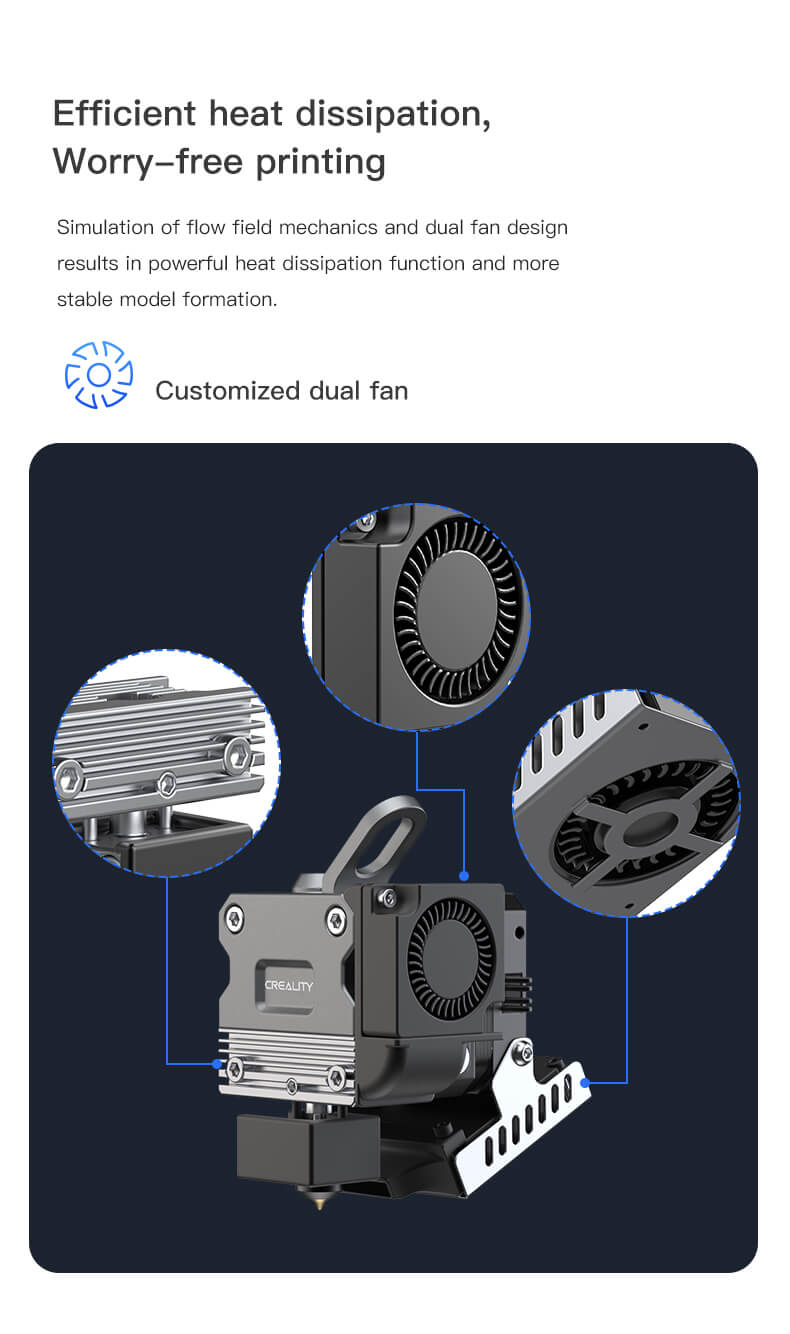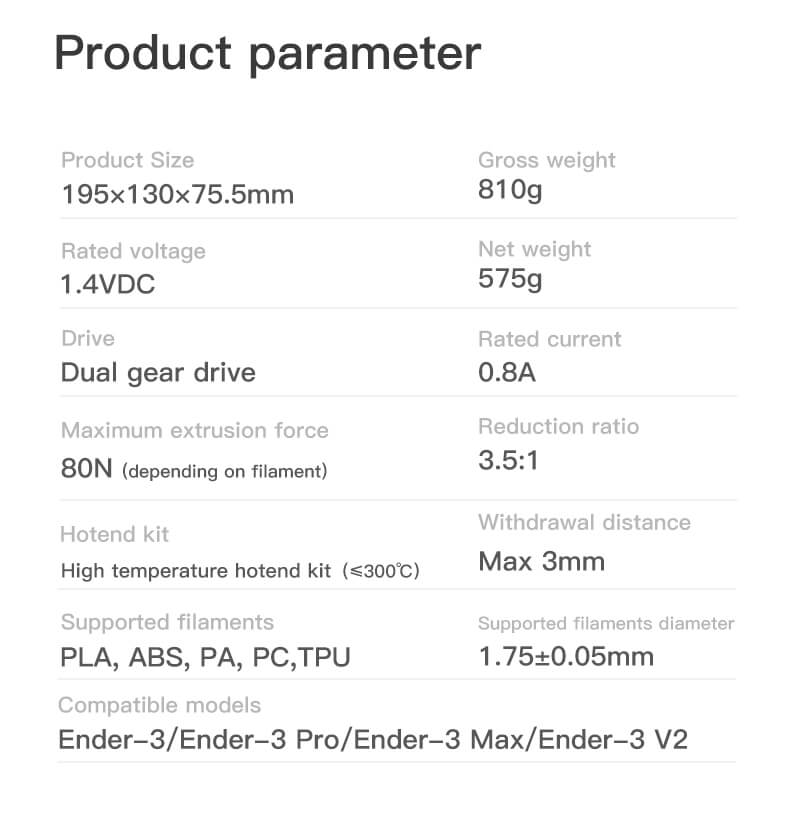 カスタマーレビュー
Write A Review
Ask A Question
Reviews (3)
Questions (8)