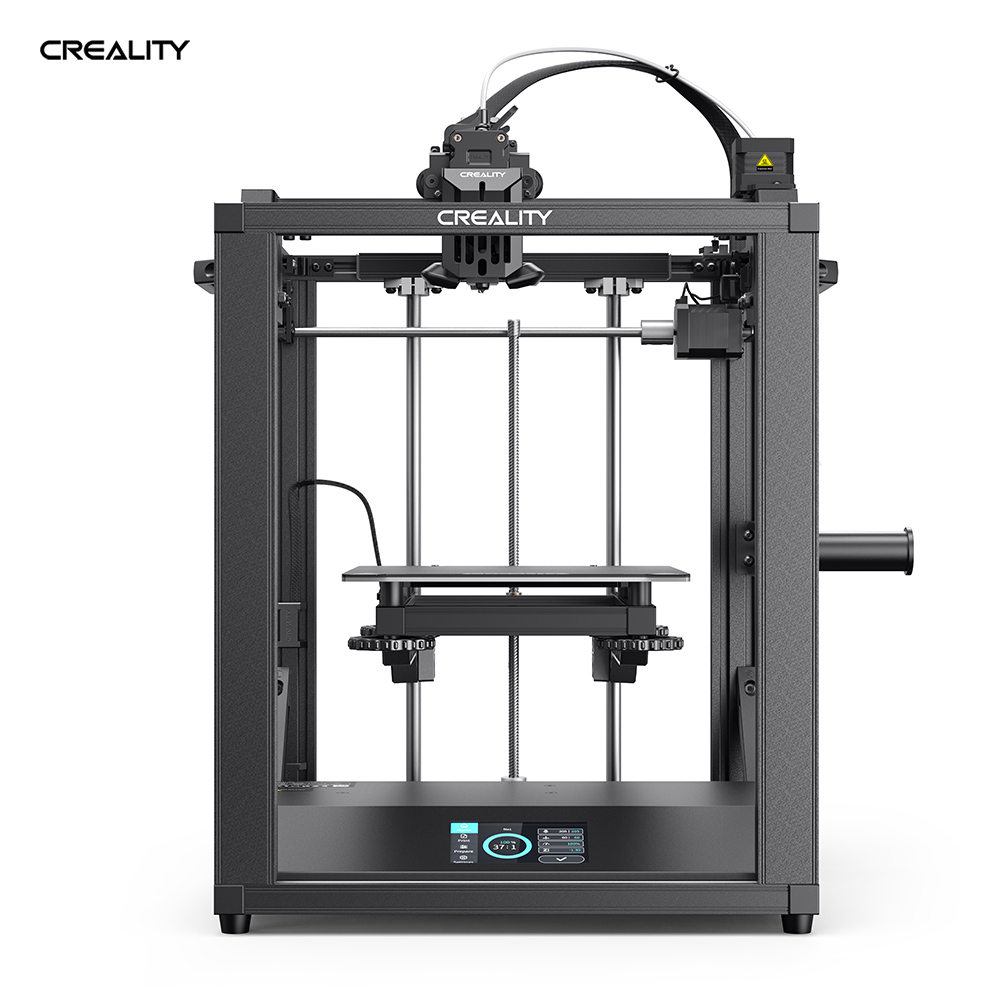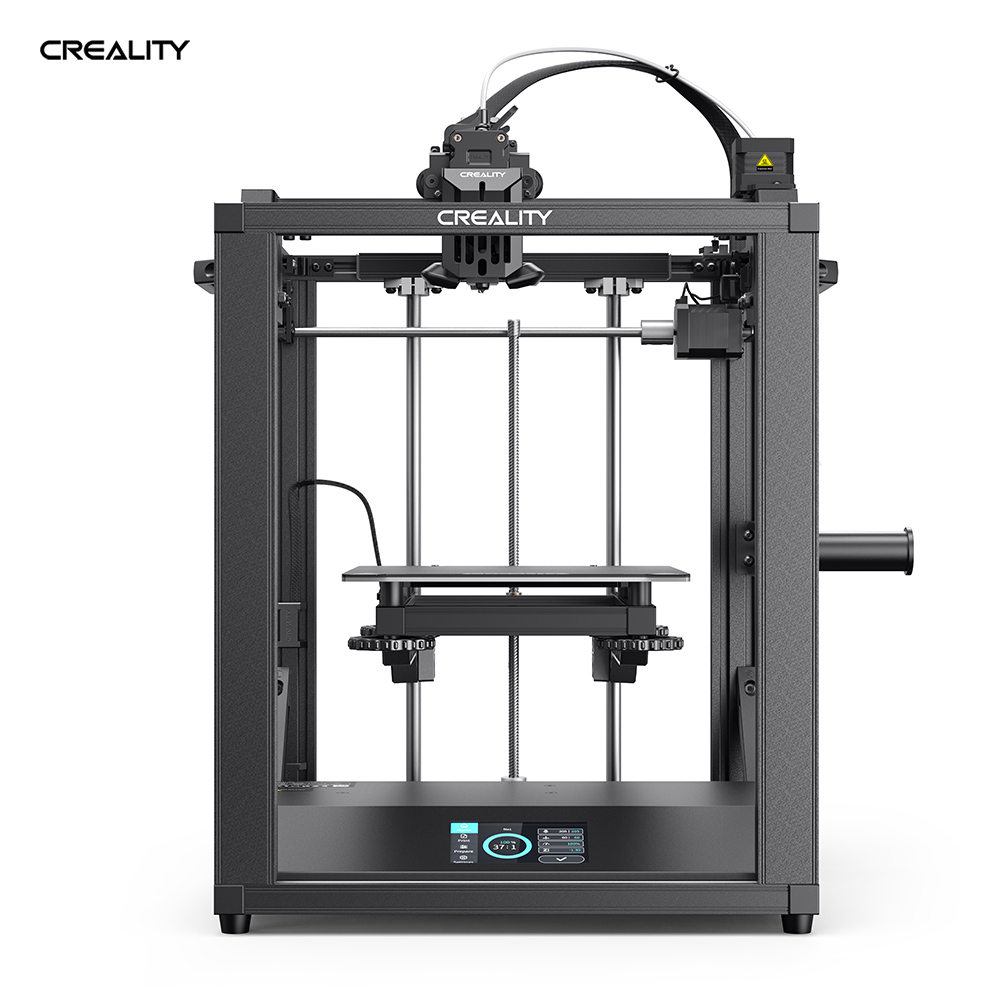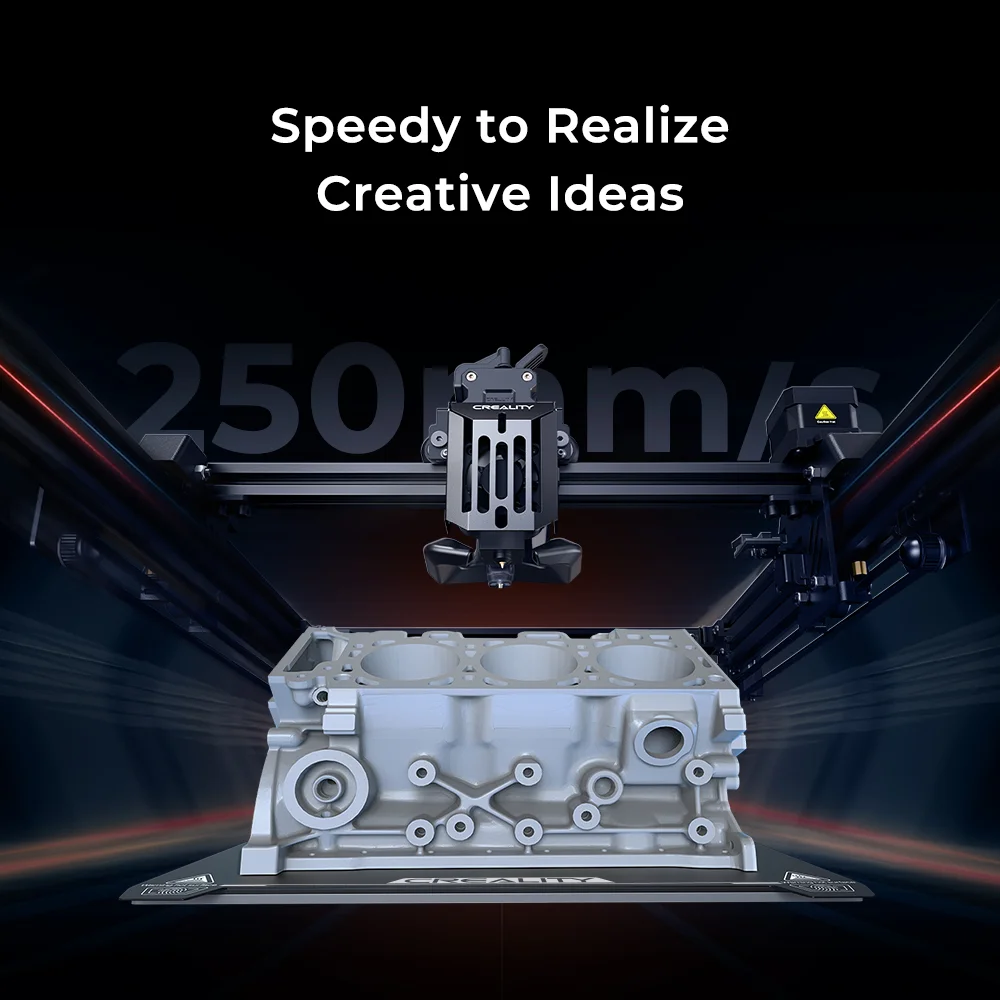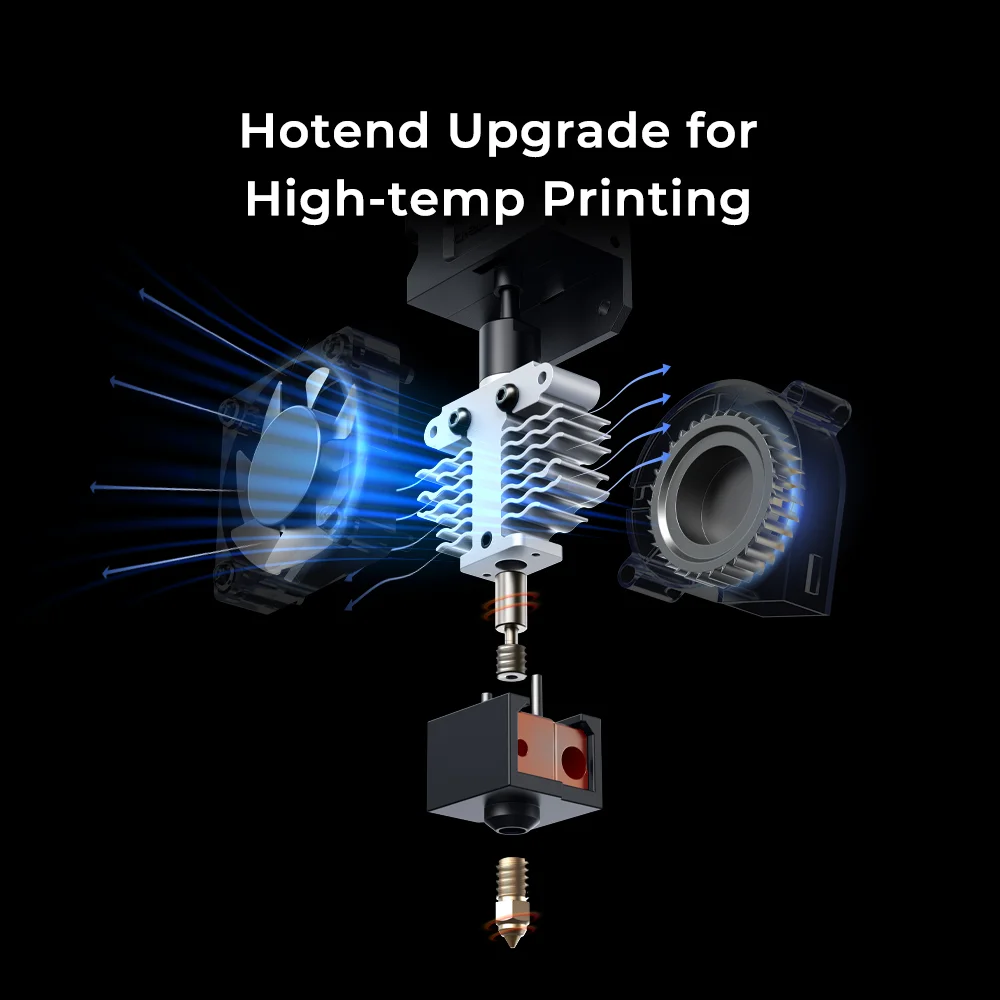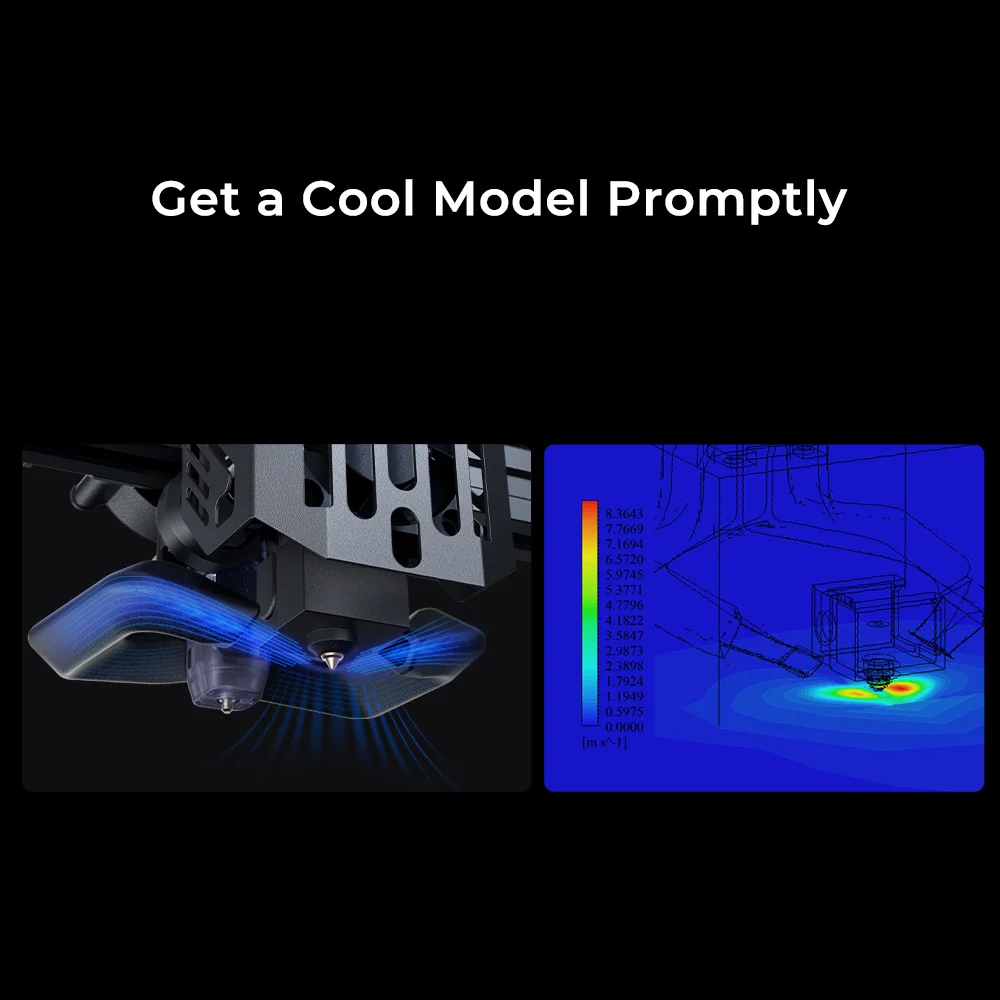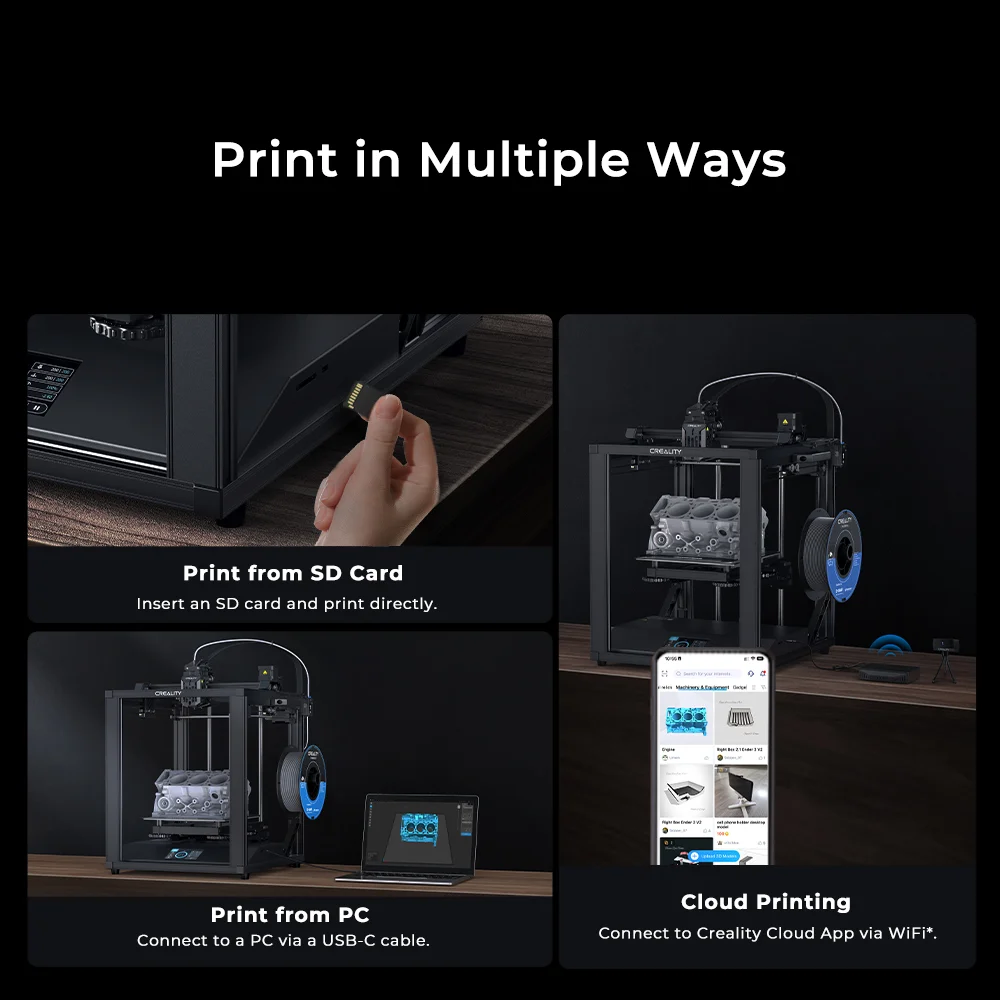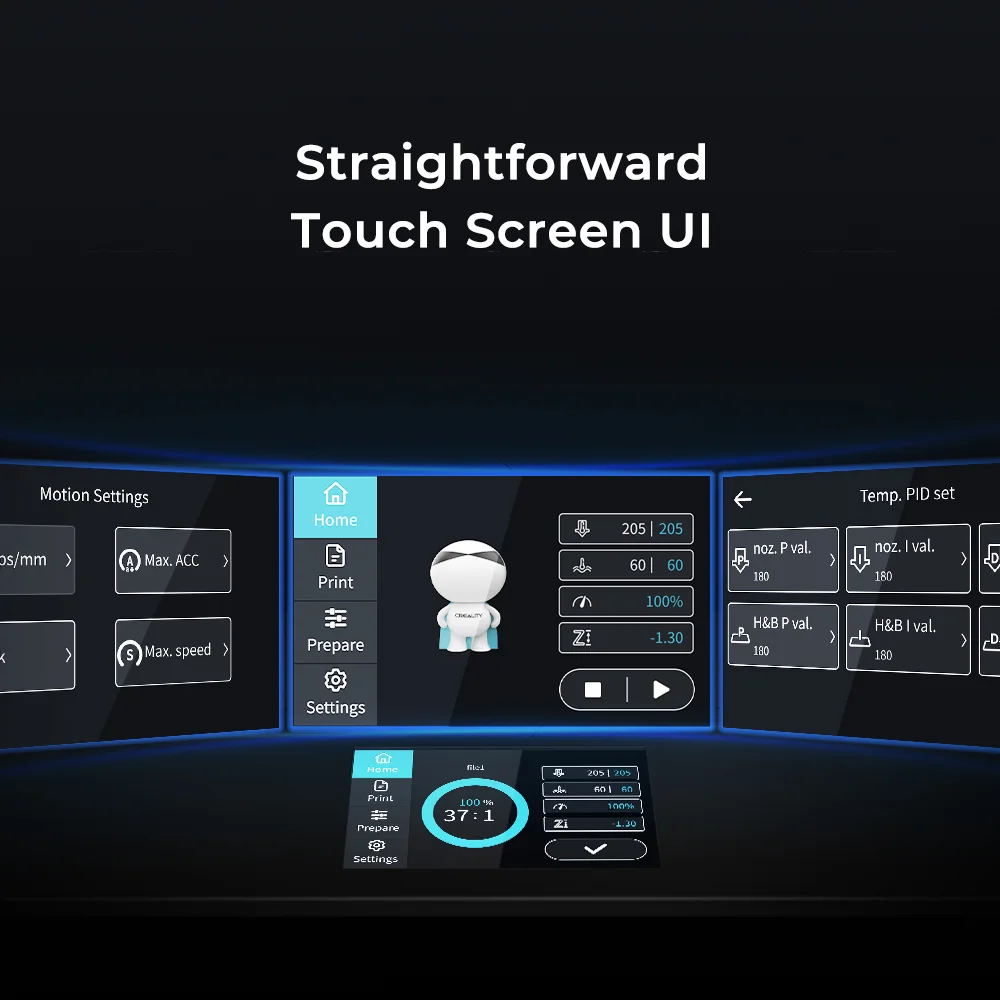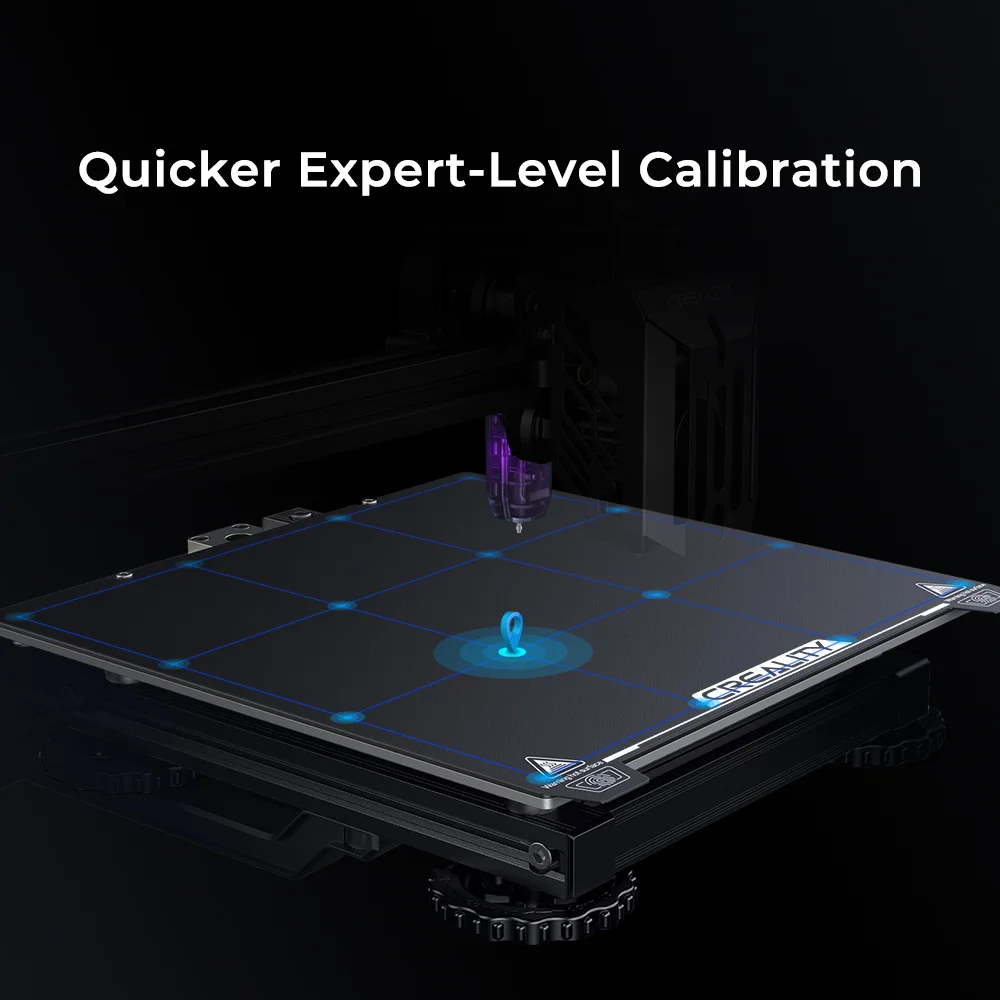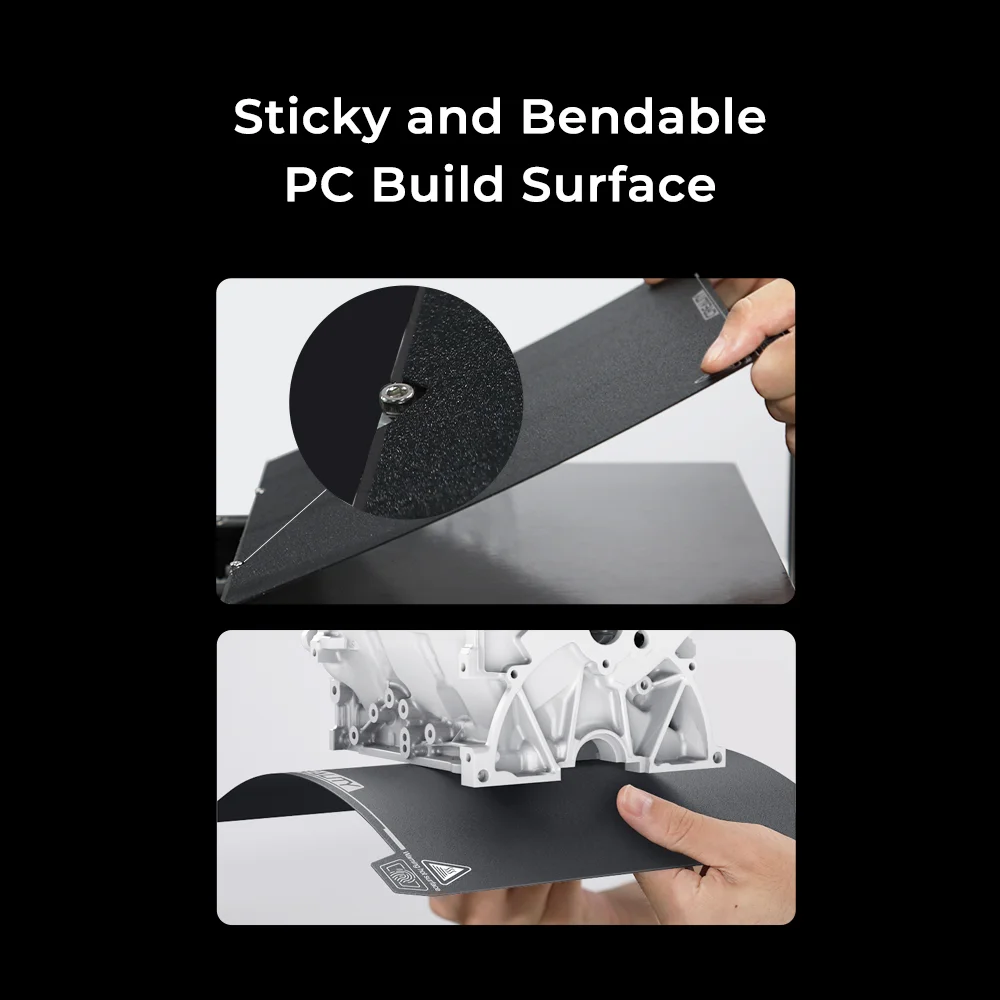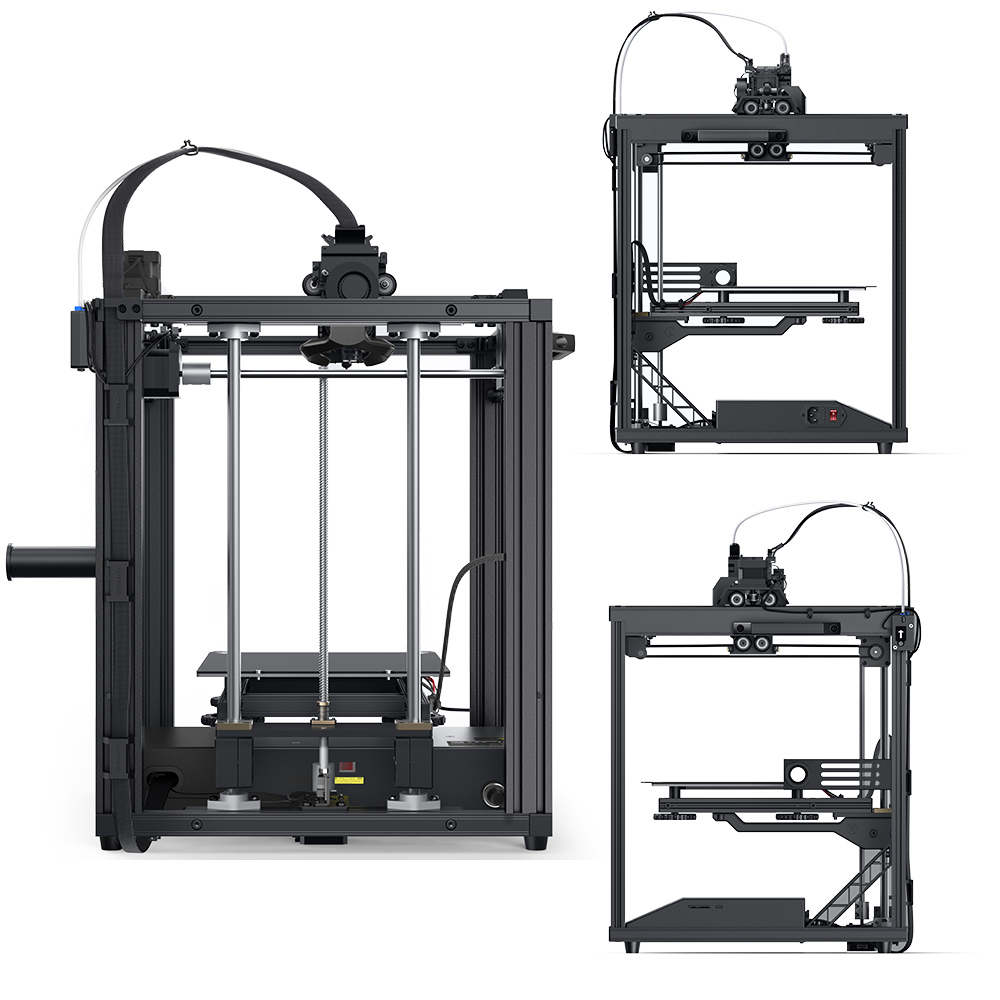 Creality Ender 5S1: A Faster Printing Speed| Auto Leveling|Direct Drive 3D Printer
Model-1

Please select product butes before purchasing~~
Ship to
It is expected to arrive within and will cost
$
USD
to ship
This item can't be shipped to this Country/Region
Bundles
${ meal.bage }
${ meal.title }
${ meal.skus }
${ sku.name }:
${ skuVal }
"Pre-Sale" Instructions (Updated December 2, 2022)
Regarding pre-sale and delivery: Because it is a brand-new product, we will inspect and ship it from the Chinese warehouse (8-hour Print Test). Usually, it will ship out within 2-7 working days after the order is placed.
Warehouses in the US/Europe etc are expected to arrive until the end of December/January 2023.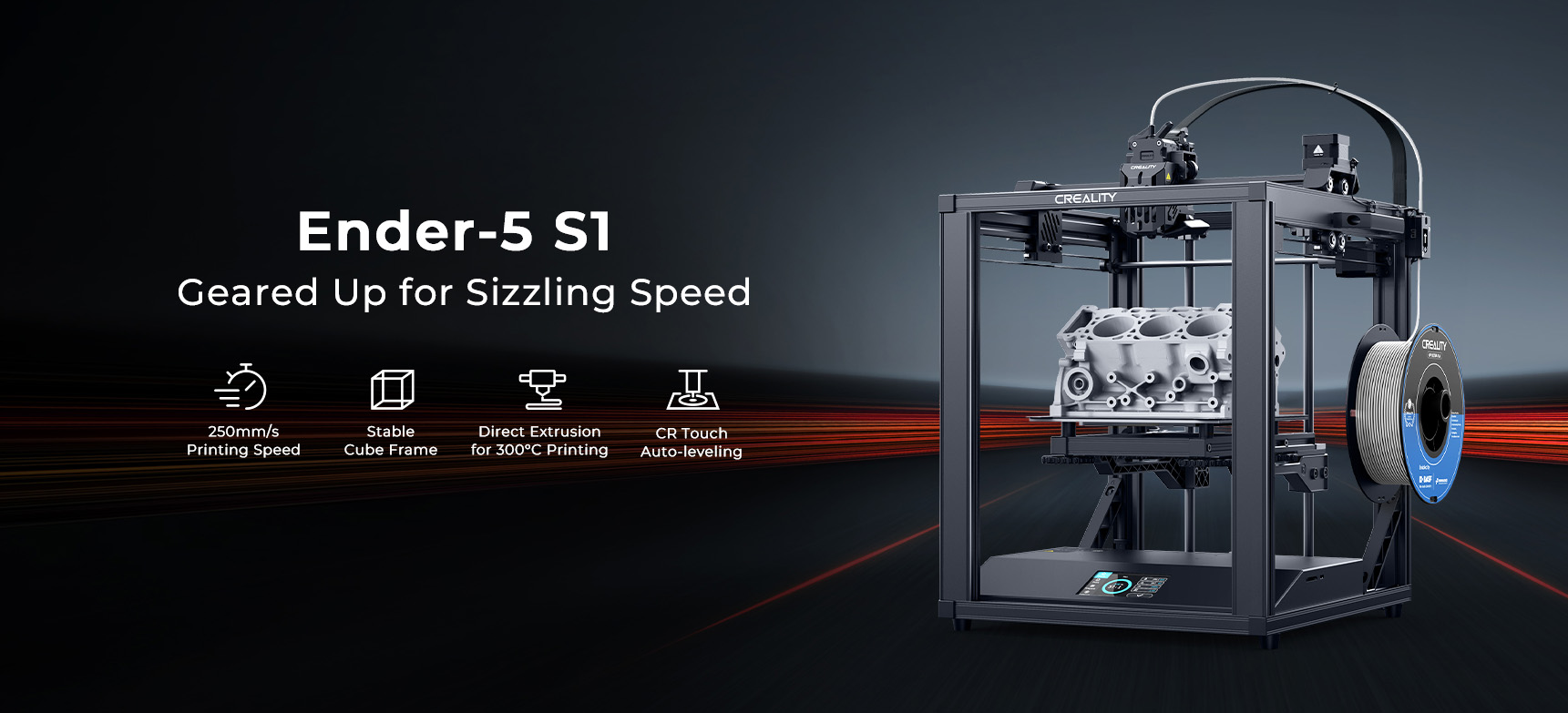 Print speeds up to 250 mm/s:
Creality Ender-5 S1 has customized 42-48 high-torque motor and steel drive shaft on the Y axis, which supports 2000mm/s2 acceleration, allowing you to achieve high-speed printing of 250mm/s.
CR Touch Automatic Leveling and "Sprite" Direct Extruders:
Creality Ender-3S1, Ender-5S1 series: Equipped with CR Touch, the 16-point automatic leveling can be completed quickly, and the printing height of each point on the hot bed can be compensated for easy and precise leveling.
Support 300°C printing and compatible with various filaments:
Features bi-metal heartbreak and efficient heat dissipation, supports 1,000 hours of clog-free extrusion, wide compatible with multiple filaments, such as PLA, ABS, PVA, Wood, TPU, PETG, and PA.
Based on the Ender-5 series cube frame design:
Cube frame with Cartesian structure, enhanced by thick linear shafts, gussets, cantilevers and silicone bed mounts.
Friendly 4.3-inch touchscreen user interface:
4.3"touch screen with a tabbed user interface, supporting 9 languages, A PID temperature control page is also added.
►YOUTUBE SHARE & DEPTH REVIEWS
Creality Ender-5 S1 Take a closer Look!
►Product Parameter & Comparison
Build Volume: 220*220*280mm
Extruder Type: "Sprite" dual-gear direct drive extruder
Extruder Material: All metal
Leveling Mode: CR Touch Auto-leveling
Mainboard: 32-bit silent mainboard
Display Screen: 4.3 inch color touch screen
Typical Printing Speed: ≤120mm/s
Nozzle Type: Brass nozzle x1
Nozzle Diameter: Standard 0.4mm
Printing Accuracy: ±0.1mm
Layer Height: 0.05-0.35mm
Filament Diameter: 1.75mm
Nozzle Temperature: ≤300°C
Heatbed Temperature: ≤110°C
Build Surface: PC spring steel sheet
Filament Runout Sensor: Yes
Rated Voltage: 100-120V~, 200-240V~, 50/60Hz
File Transfer: SD card, USB Type-C cable
File Formats: STL, OBJ, AMF
Supported Filaments: PLA, PETG, ABS, TPU, PC, ASA, HIPS
Slicing Software: Creality Slicer, Creality Print, Cura, Repetier-Host, Simplify3D
UI Languages: English, Spanish, German, French, Russian, Portuguese, Italian, Turkish, Chinese
カスタマーレビュー
Write A Review
Ask A Question
Reviews (39)
Questions (0)