For Beginners: How to Choose a Printer That Best Fits Your Needs
2023-05-19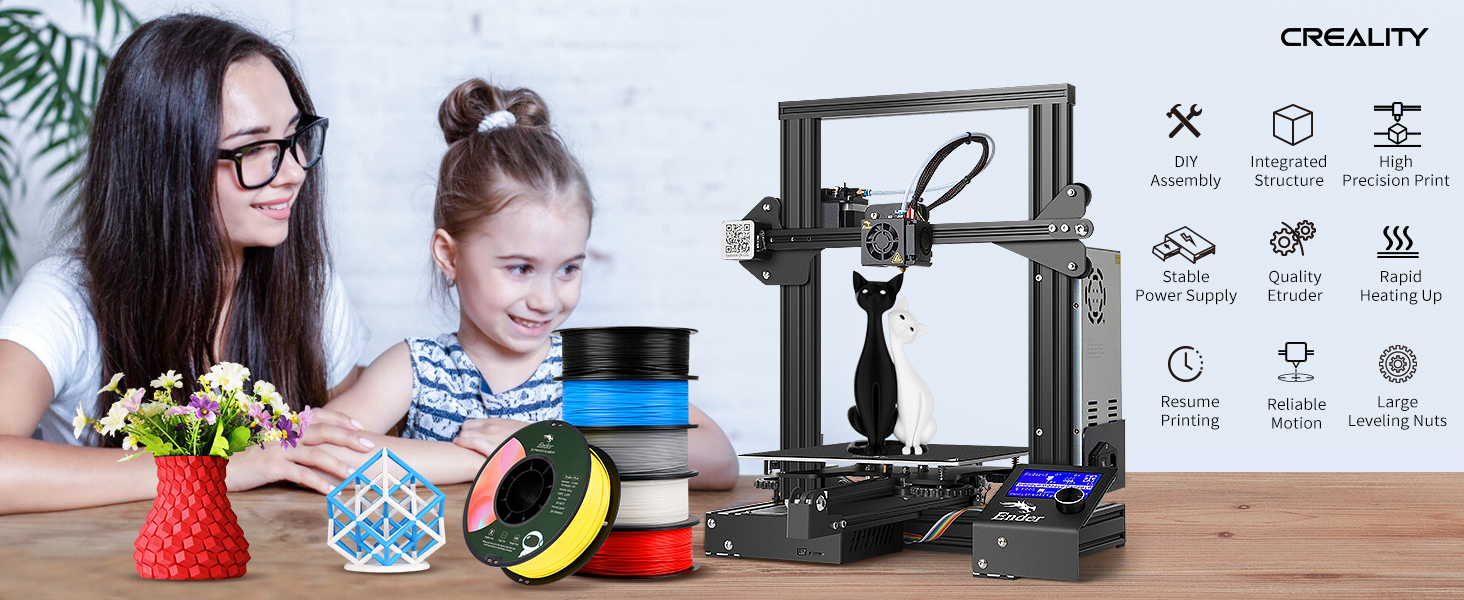 TOP SELLERS 1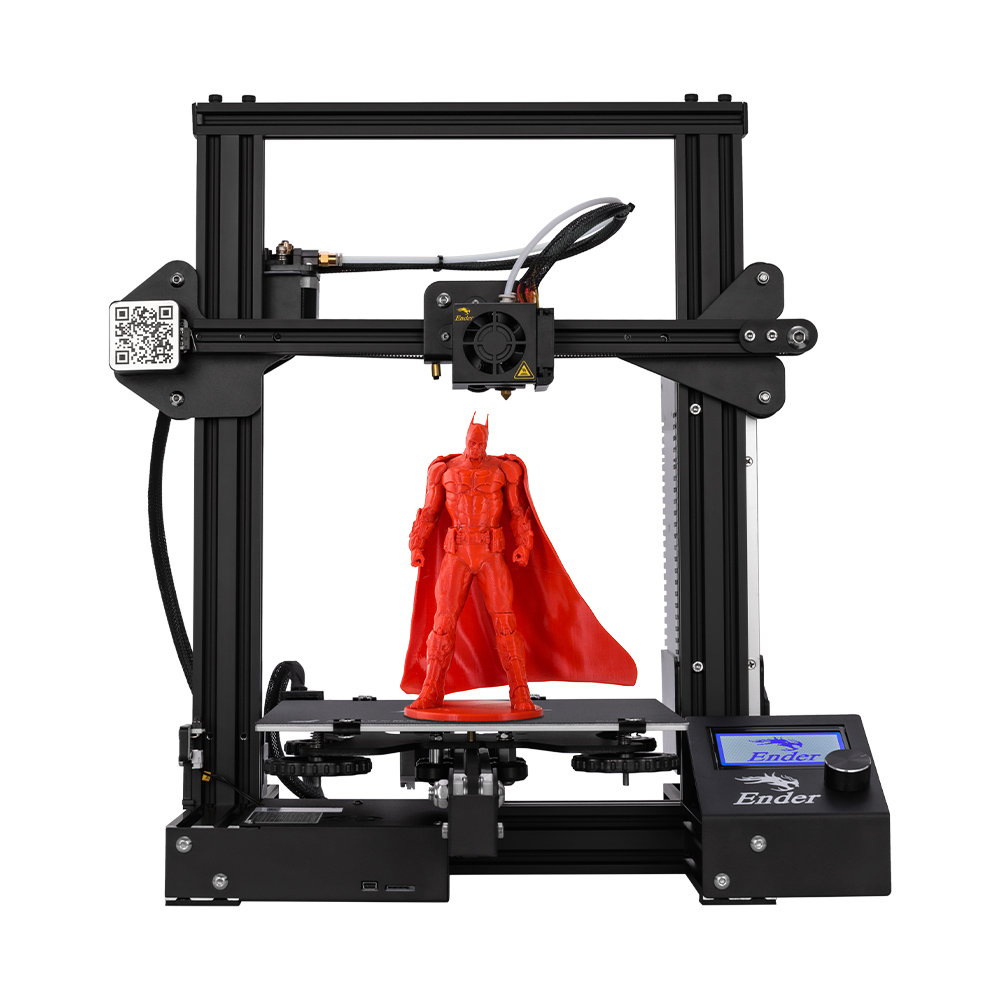 Ender-3 3D Printer
| Fully Open Source
| 8.66x8.66x9.84inch 【220 x 220 x 250mm】
| Resume Printing Function.
| Support Print PLA, PETG, and ABS.
| Quality V-PROFILE Design
| 5 Minutes Fast Heating Up
| MK8 extrusion mechanism
"BEST 3D PRINTER UNDER 200"
"BEST Budget/Valued 3D Printer under 200"
"#1BEST SELLERS IN 3D PRINTEER on Amazon.com"
Why most people choose Ender-3 3D Printer Kit?
The Ender 3 has sold 1000,000+ pieces, and it has also remained the bestselling from 2018 till date. It has also been recommended by various media as: The best 3D printers for beginners, the most worthwhile products for 3D printer enthusiasts, from 2018-2023. On the largest e-commerce platform, the Ender-3 printer has always been the best seller in the Amazon ay 3D printer category, especially in the US market.
So, is ENDER-3 right for me? What do I need to consider when choosing Ender-3?
1. First, most people will mention the affordability, this printer tops the chart as it costs below 200 dollars. Despite how affordable it is, it also supports a variety of filament materials.
2. In addition, it comes with a sizeable printer area of 220 x 220 x 250 mm, which will allow you to make a large number of objects if you have the patience to wait for them to finish.
Safe power supply, continuous printing when power off, fast heating, good printing accuracy, and a printing speed of 100m/s. Basically meet most of the needs of most printer enthusiasts.
3. The User-improved 3D printer
Fully Open-Source System & A lot of customer experience sharing.
Ender-3 supports virtually unlimited upgrades, which can make it capable of printing high-quality parts with ease. Many users update and post their experiences about Ender-3 and share their fixes and improvements for Ender-3.
in the past 3 year, Creality has released updated versions base on Ender-3, the Ender 3 Pro, Ender-3V2, Ender-3V2Neo, and the large Size of Ender-3Max, but the Ender 3 keeps being a chart-topper.
Purchase Tips For Beginners:
Difficulty of assembly: Setting up the printer is not so difficult but requires some time, you could refer to the video guides. Normally it about 30-60mins.
Upgrade requirements: Manual mesh leveling. Most people need add BL/CR Touch Leveling Kit by self.
First Printing & Setting: The above assemble & bed leveling will affect your first printing results.
TOP SELLERS 2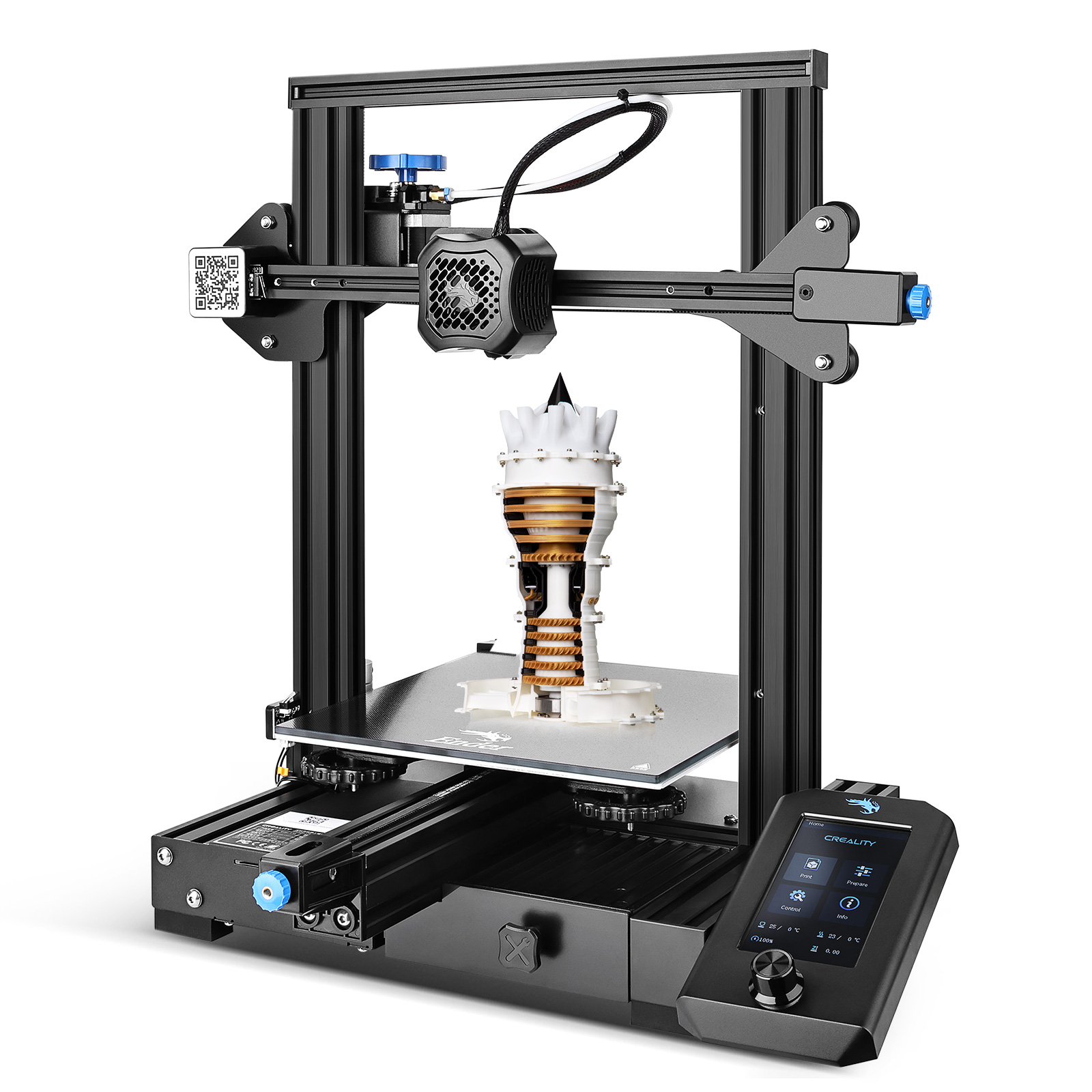 | | | |
| --- | --- | --- |
| | Creality Ender 3 | Creality Ender 3 V2 |
| Build Volume | 220 x 220 x 250 mm | 220 x 220 x 250 mm |
| Bed Leveling | Manual | Manual |
| Max. Bed Temperature | 110 °C | 110 °C |
| Extrusion | Bowden (Creality MK8) | Bowden (Creality MK8) |
| Materials | PLA, ABS, TPU, PETG | PLA, ABS, TPU, PETG |
| Max. Nozzle Temperature | 240 °C | 255 °C |
| Mainboard | V.4.2.2 (non-silent) | V.4.2.2 (silent) |
| UI | LCD (rotary knob) | Color HD (rotary knob) |
| Build Plate | BuildTak-style sticker | Carborundum glass |
| | | WIth Toolboxes, XY-axis Tensioner added, Rotary Knobs Added |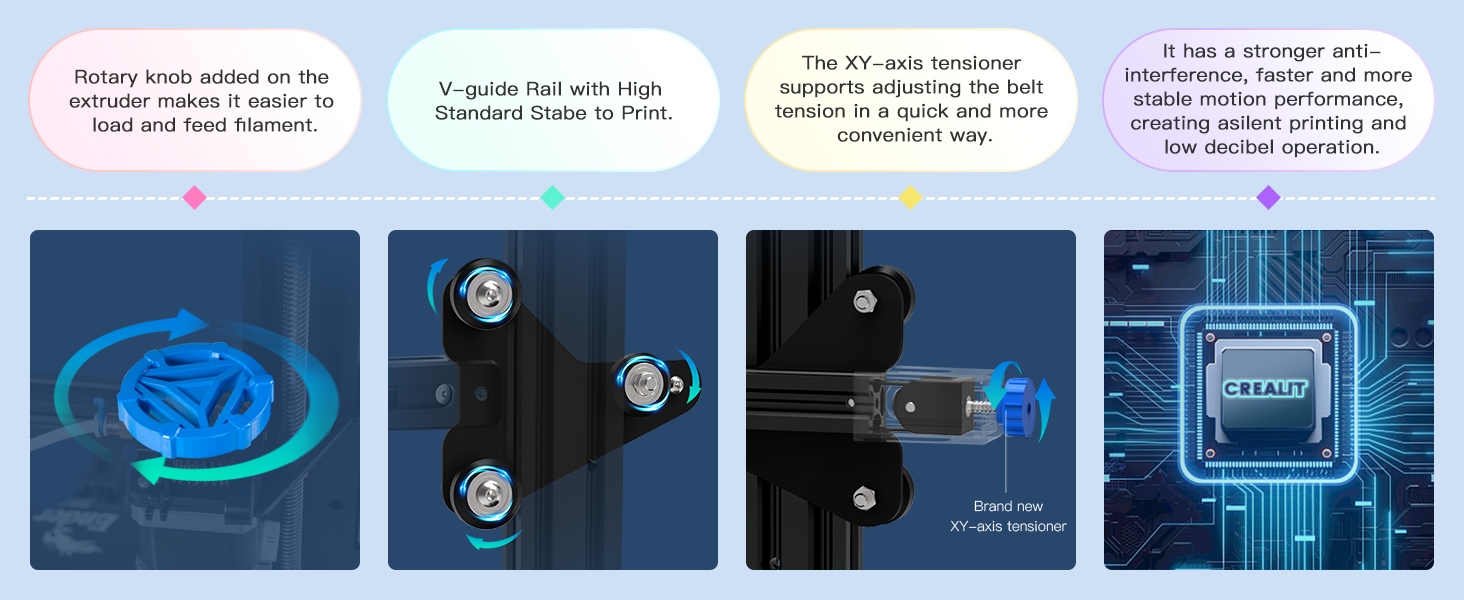 TOP SELLERS 3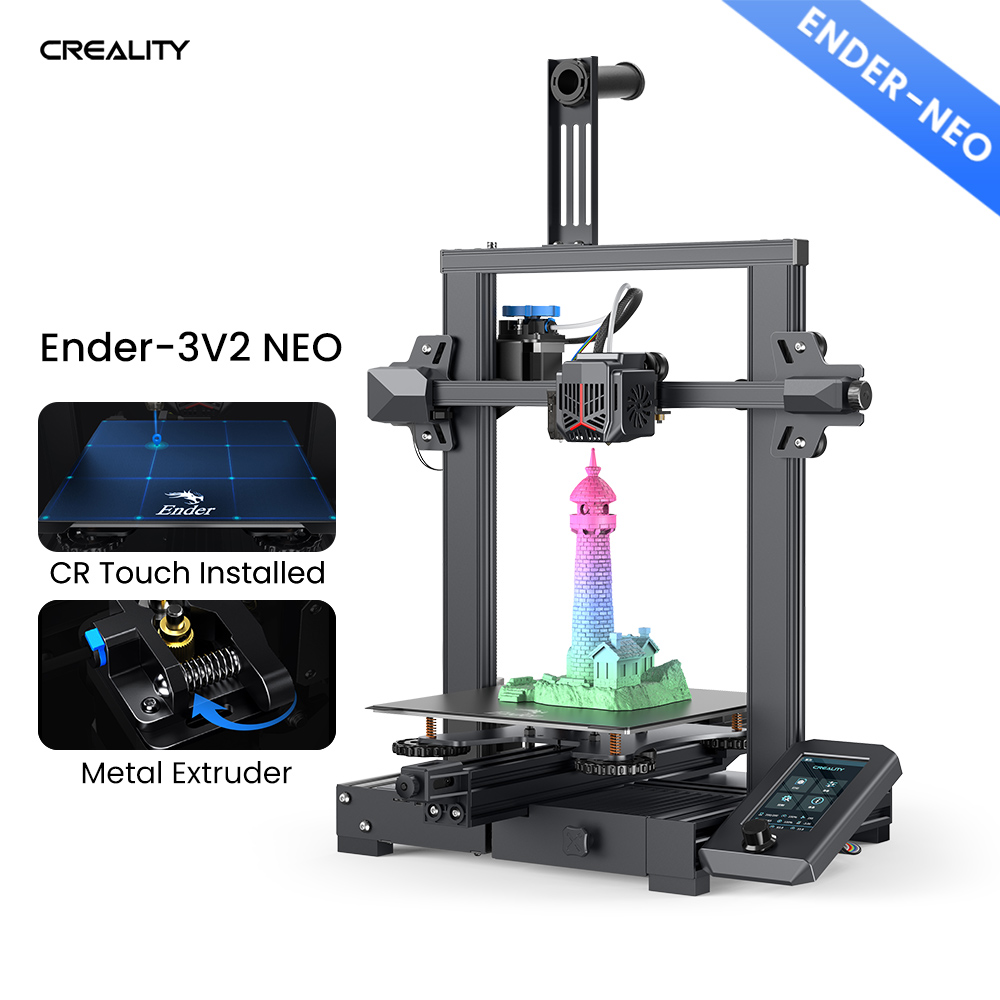 Creality Ender-3V2 NEO 3D Printer
Different from ender3, ender 3 v2, the new-released 3d printer auto-leveling comes with metal bowden extruder, which is more durable and has more extrusion force than plastic extruders.