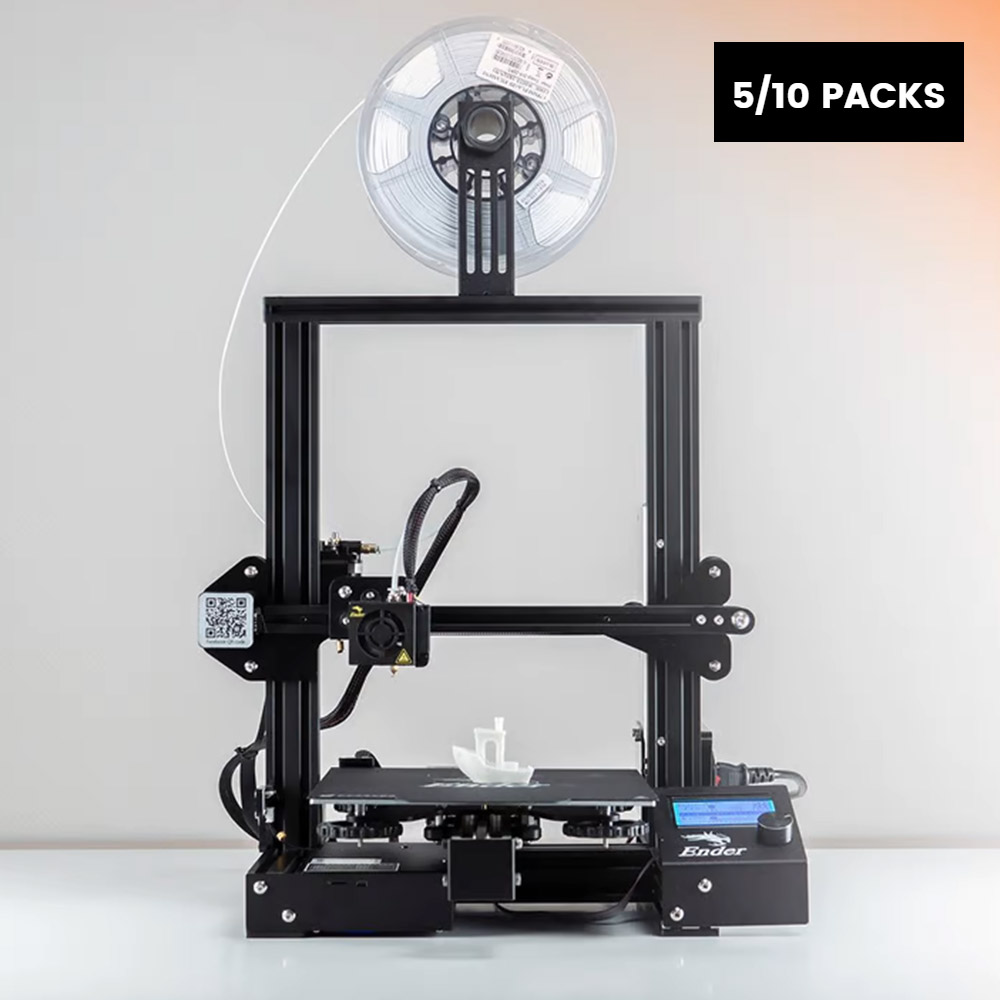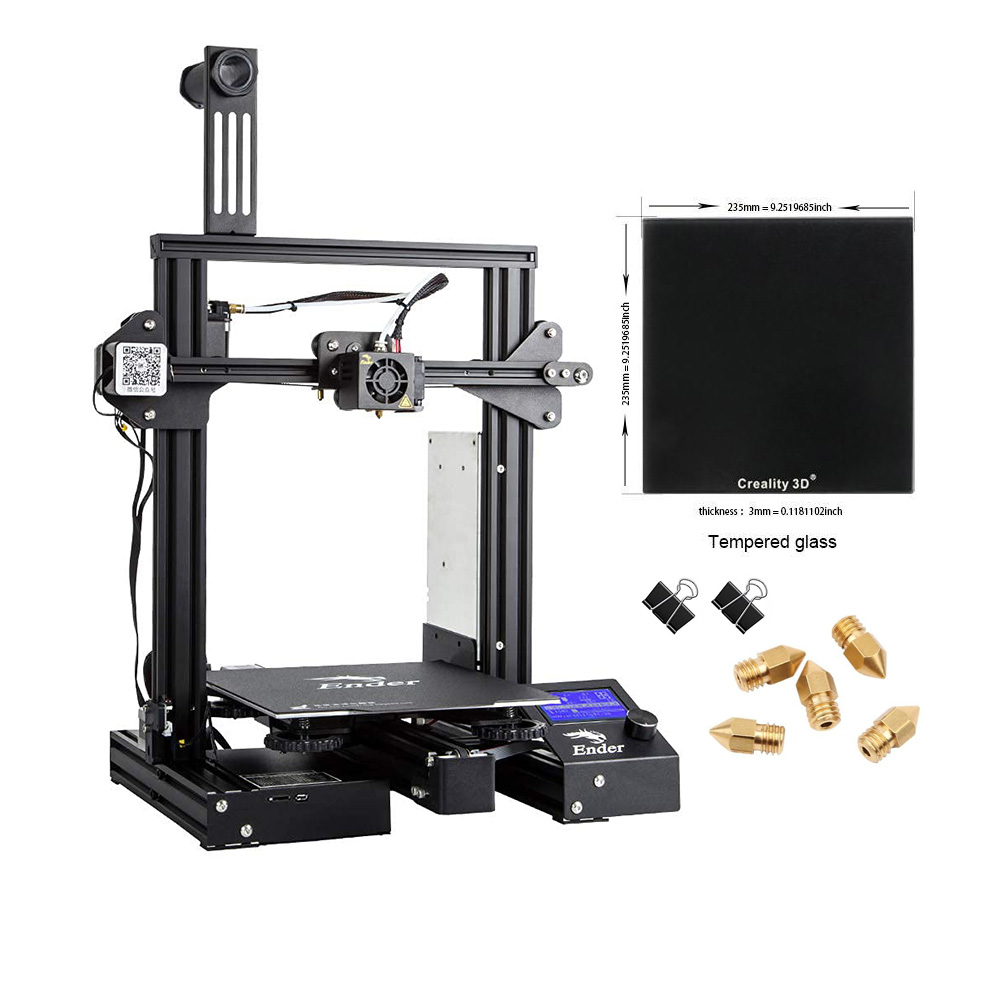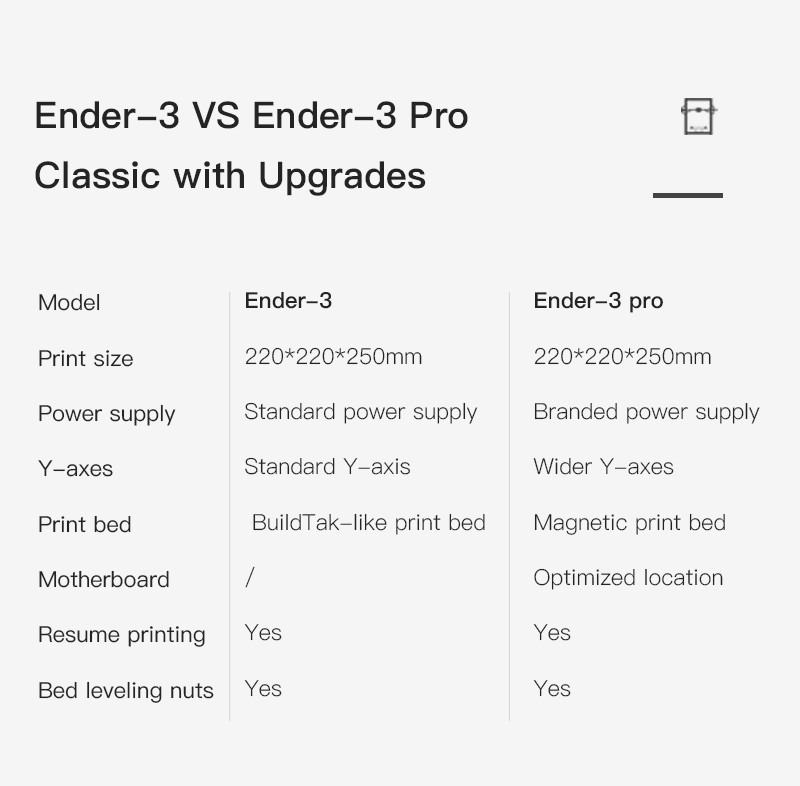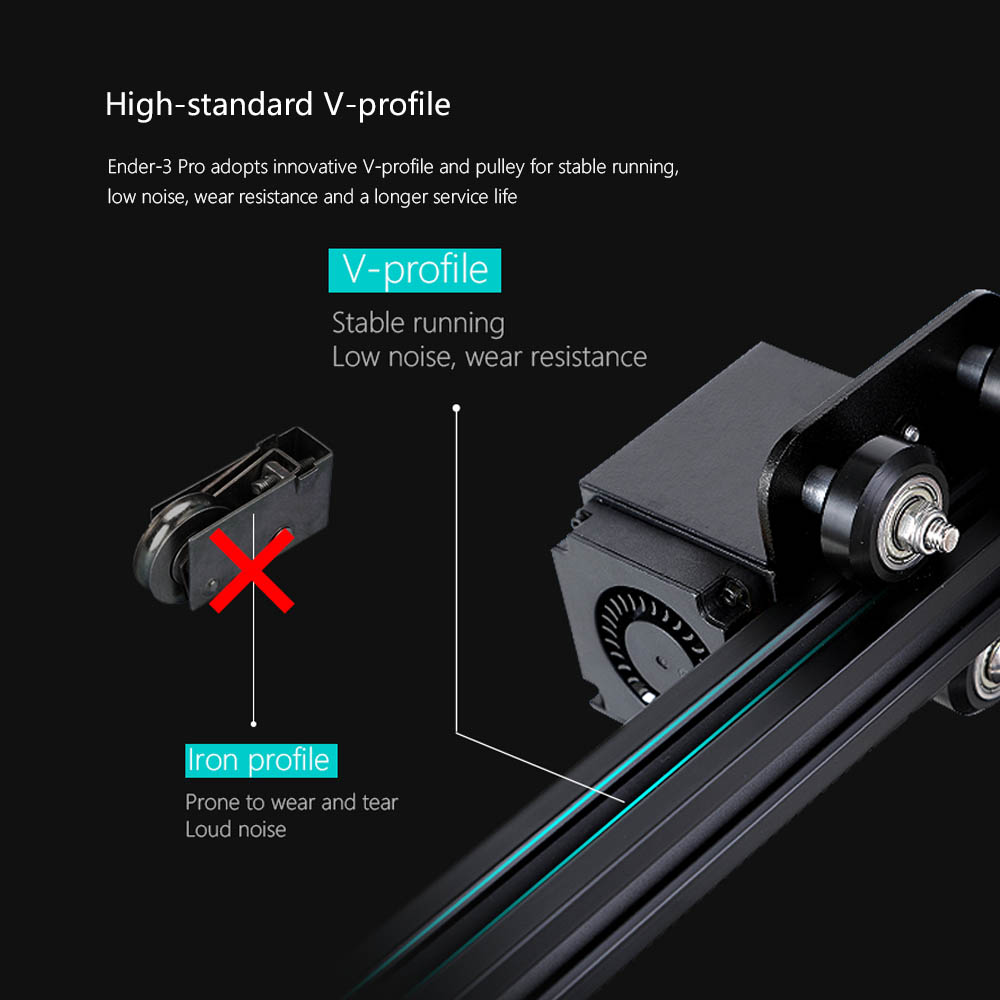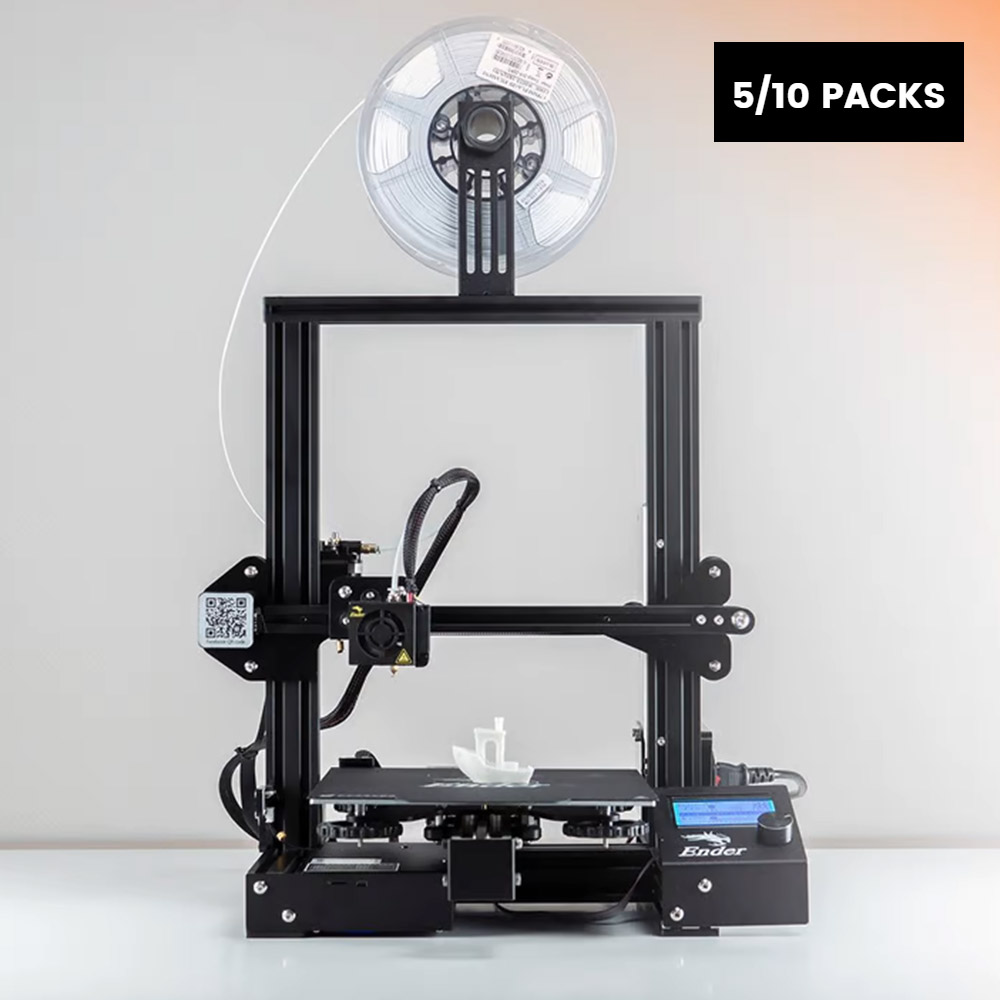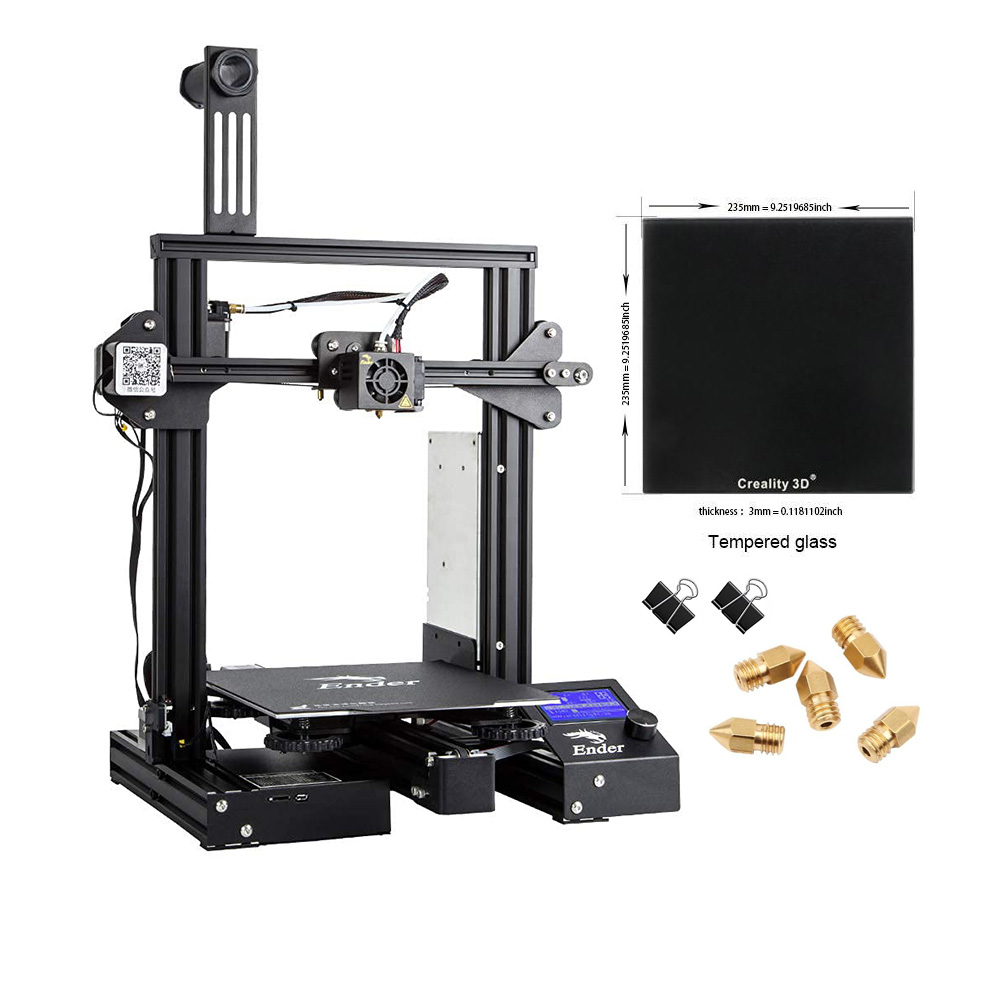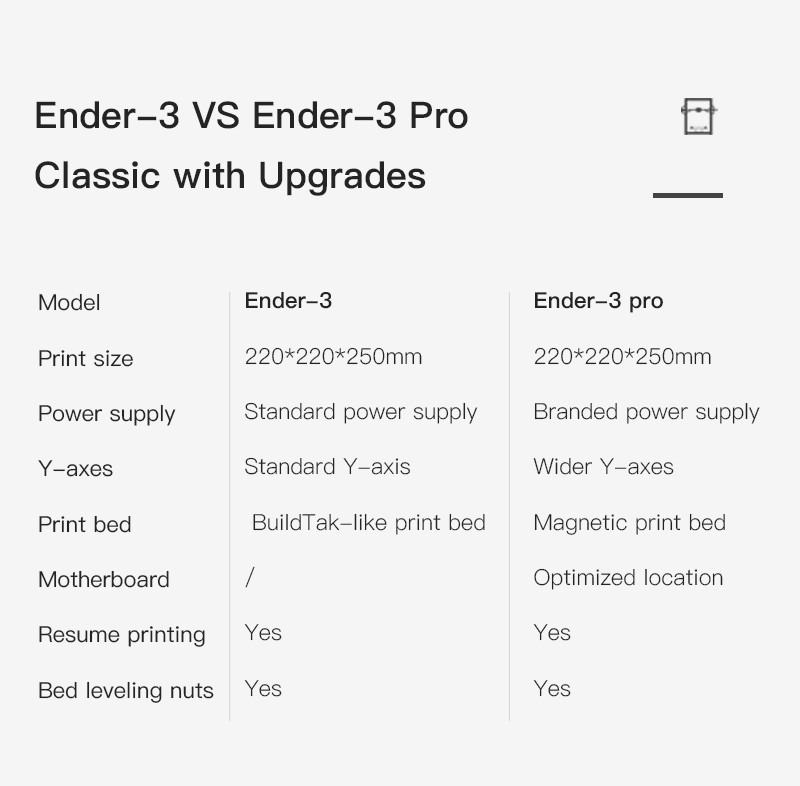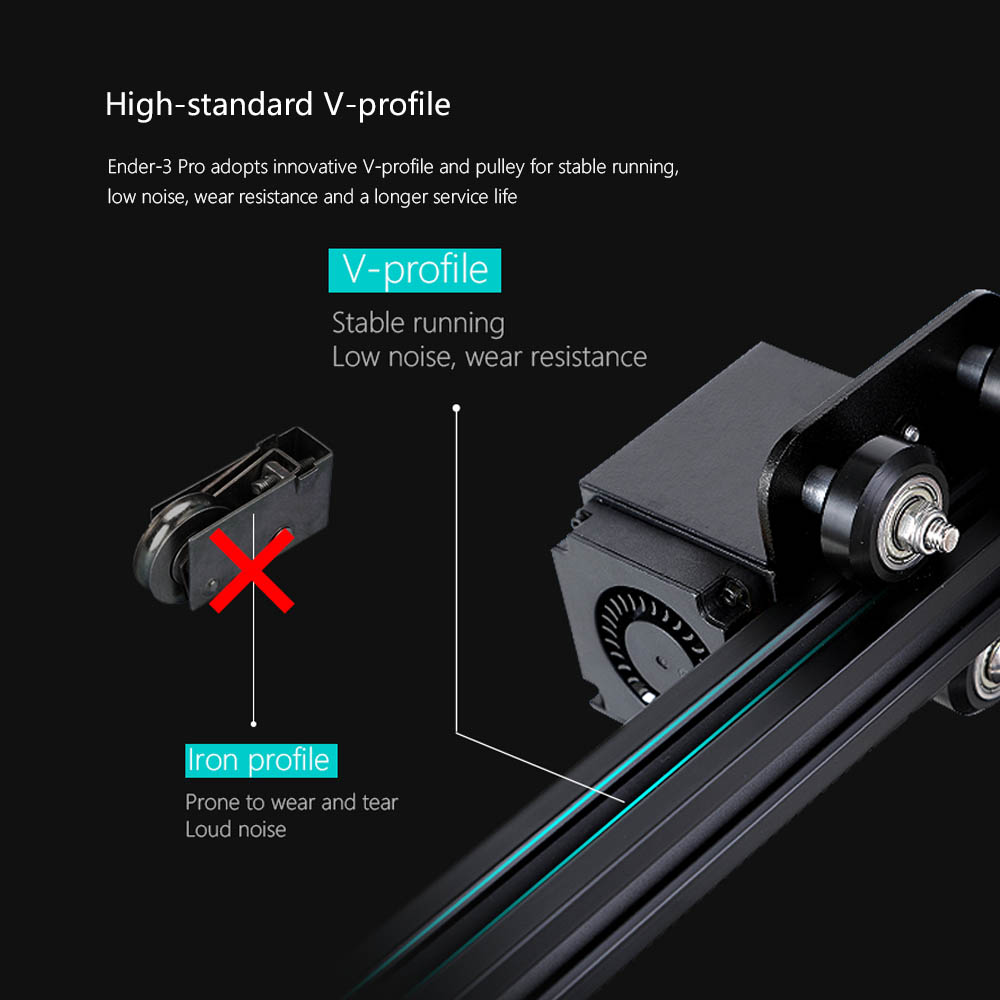 [Bulk Purchase 2/5/10 PACKS]Ender 3 Pro 3D Printer with Glass Kit

Ship From
United States

Australia

Canada

Czech Republic

United Kingdom

Please select product attributes before purchasing~~
Kits
2 Pieces

5 Pieces

10 Pieces
This item can't be shipped to this Country/Region
It is expected to arrive within3 daysand will cost£10to ship

We offer:
Great Value: 10% OFF ON 5 PIECES; 15% OFF ON 10 PIECES
Great Service - Fast Delivery & Local Delivery
Price Match Service
Secure - Shop with confidence
Warranty: Same as retail orders, and Vip customer service online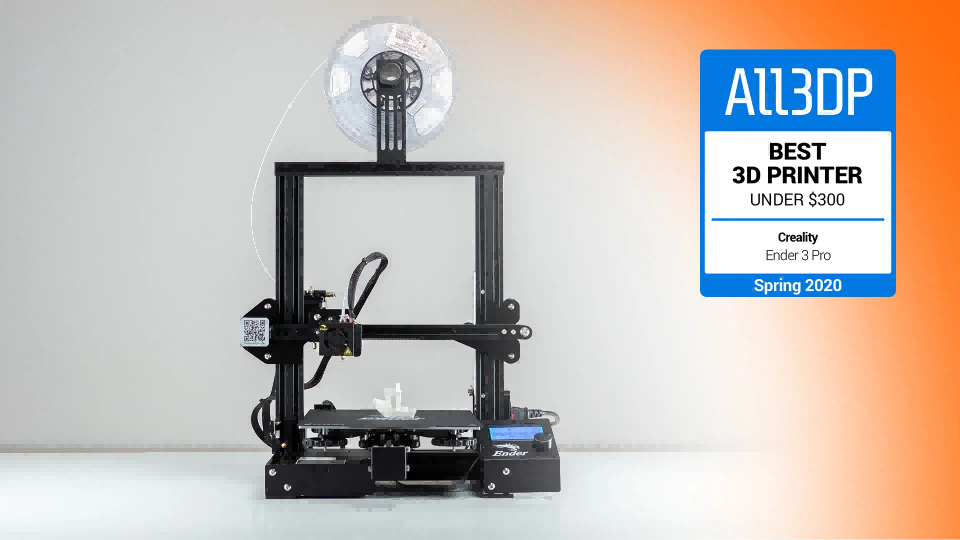 REMOVABLE BUILD SURFACE PLATE: Provide all-round protection to your 3D printer build plate and ensure consistent temperature throughout the build surface. Easy to remove the printing models after cooling.
SAFE POWER SUPPLY: Ender 3 Pro comes with a UL Certified power supply, protecting your printer from unexpected power surges, that can heat the hot bed to 110℃ in just 5 minutes.
RESUME PRINT FUNCTION: Ender 3 Pro can resume printing from the last recorded extruder position after suffering unexpected power outages.
SEMI-ASSEMBLED KIT: This easy-to-setup kit comes partially assembled, allowing you to learn about the basic construction of 3D printers as you finish putting it together. A fun STEM educational experience in mechanical engineering and electronics.
WHAT YOU GET: Ceality Ender 3 Pro 3D pinrter, lifetime technical assistance and 24 hours professional customer service.
Why choose Creality 3D Ender 3 Pro 3D Printer?
1. Fully Open Source: Allow users to improve their printer upon the source code and share the changes within the community, resulting in an improved experience for all.
2. Ideal Gift for Kids: This semi-assembled kit 3D printer is a perfect gift for kid, allow them to learn about the basic construction of 3D printers.
3. Ideal for STEM Projects: Invite imagination and innovation to student, help them discover the wonders of all the STEM fields.