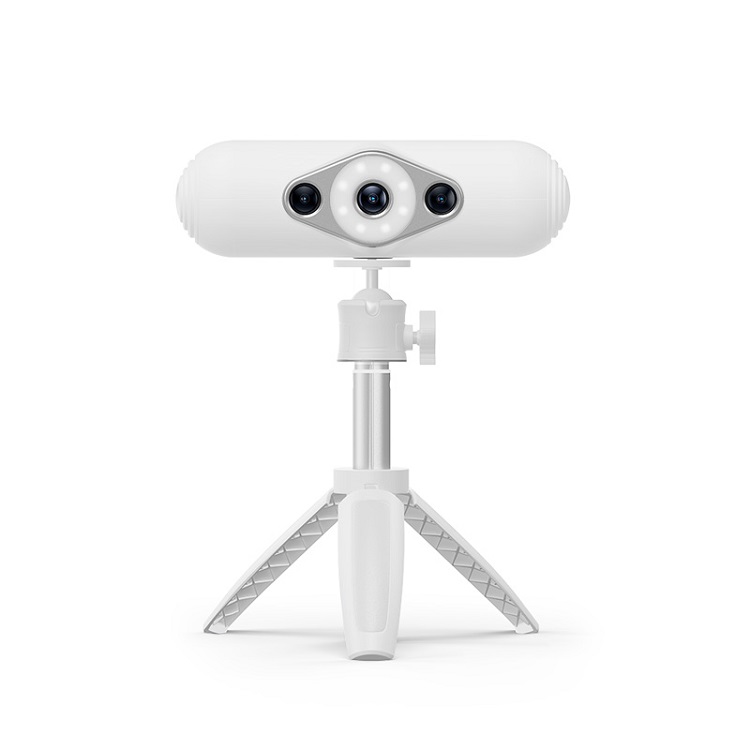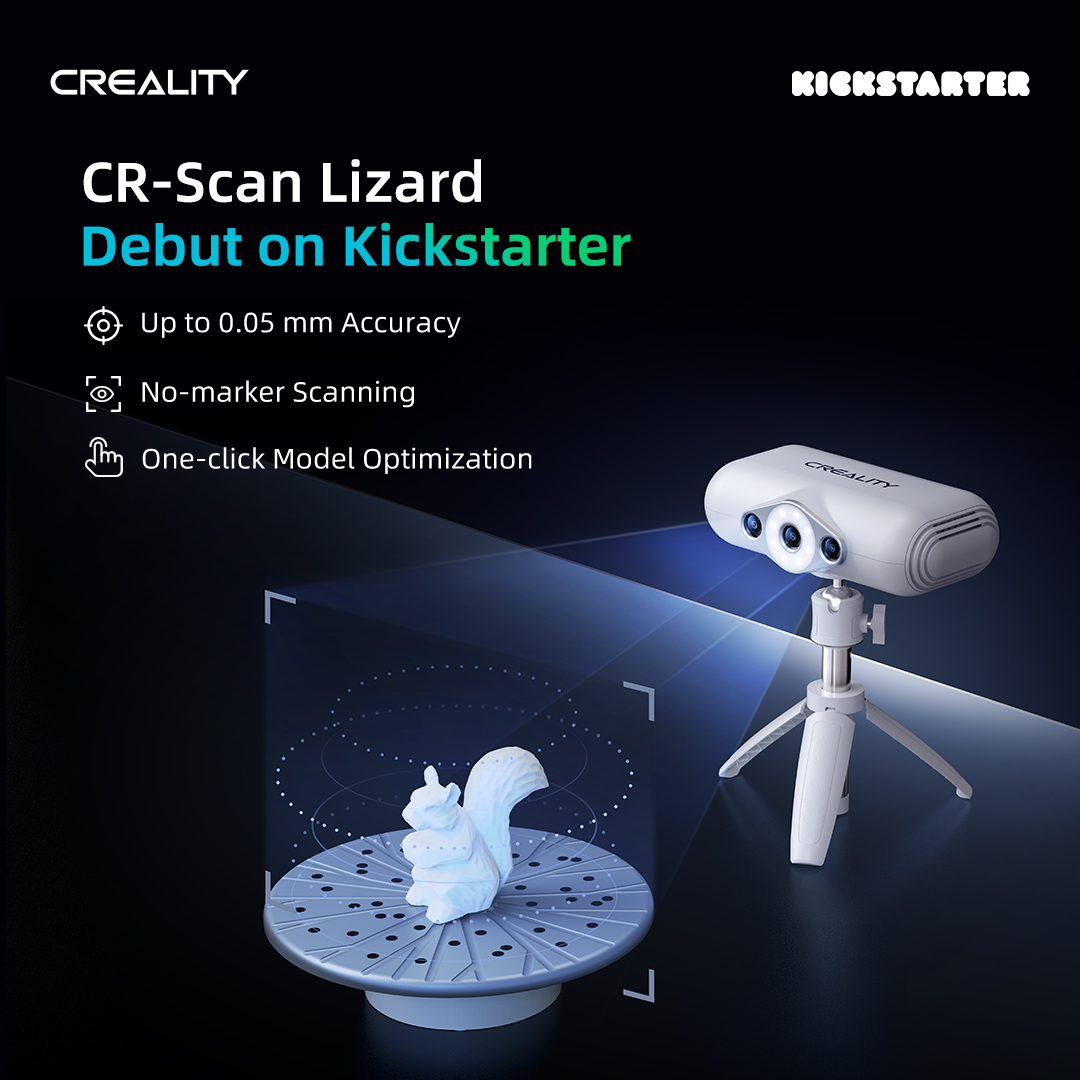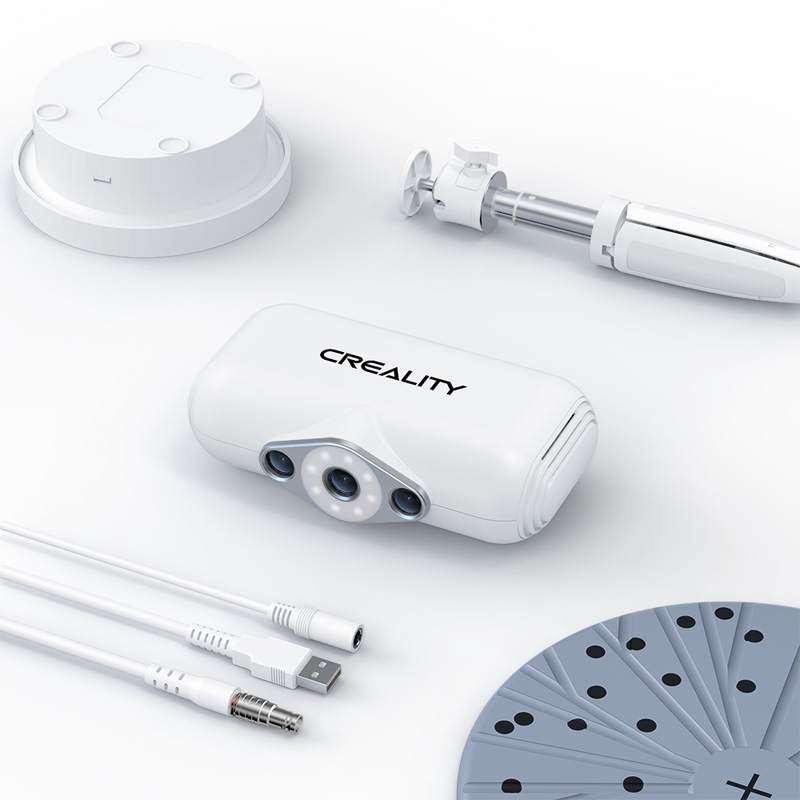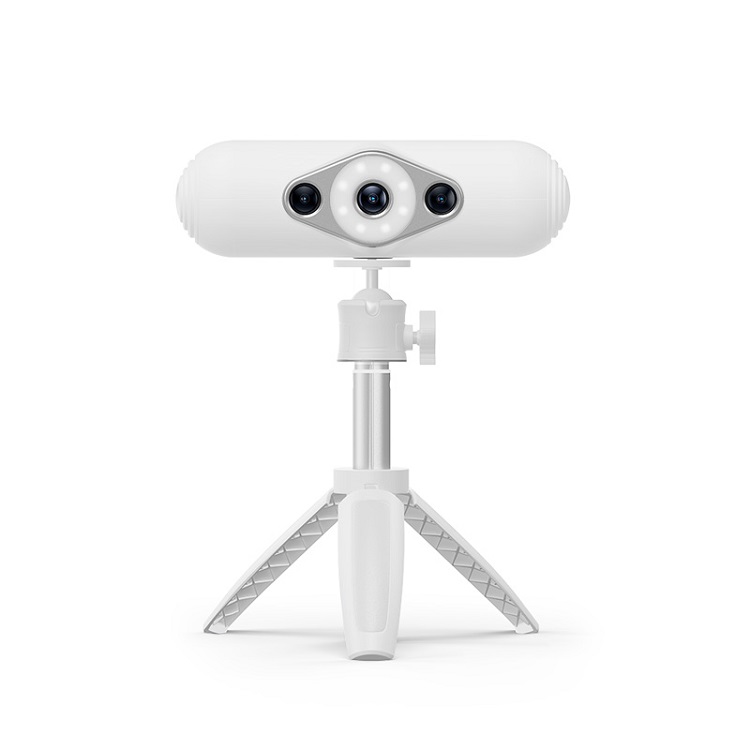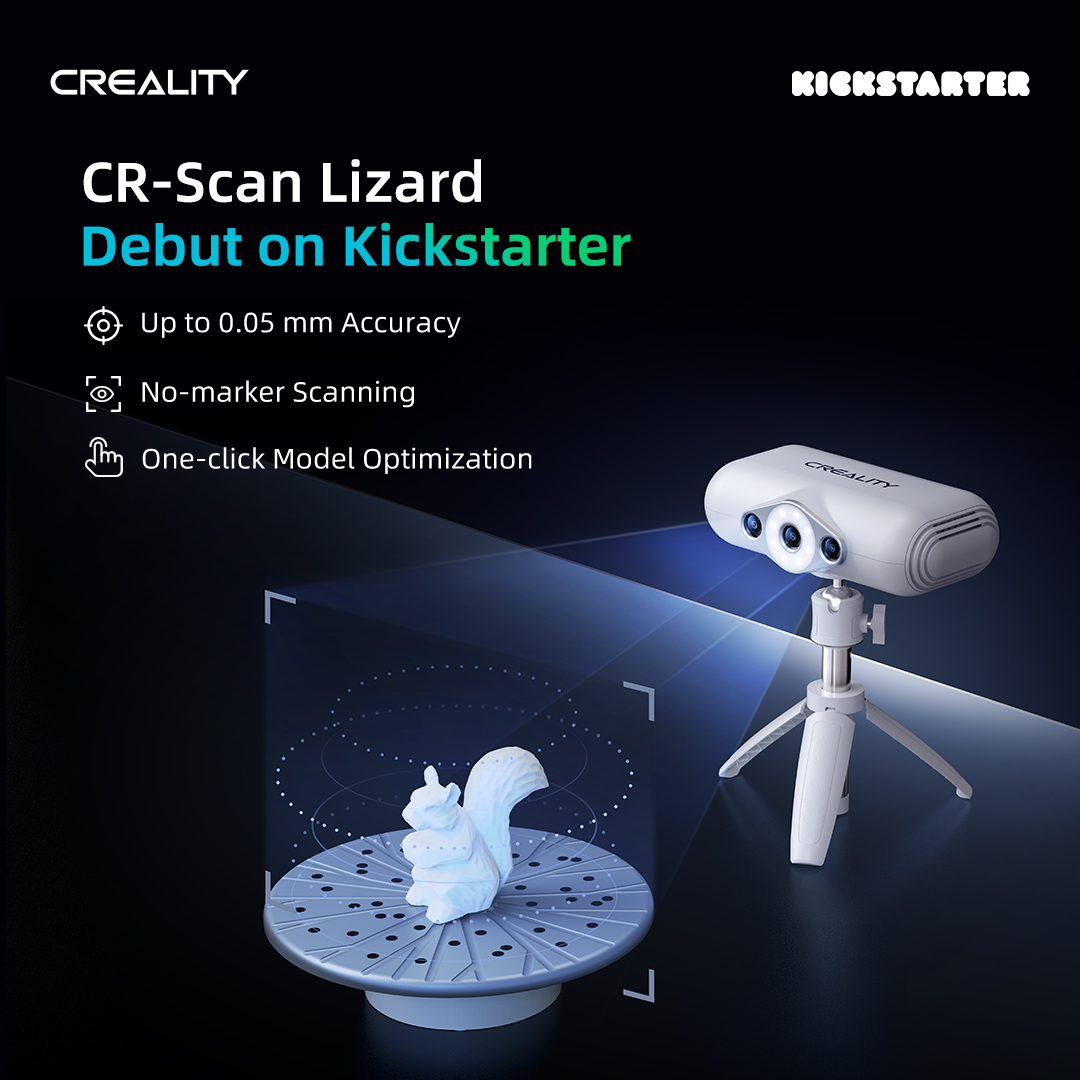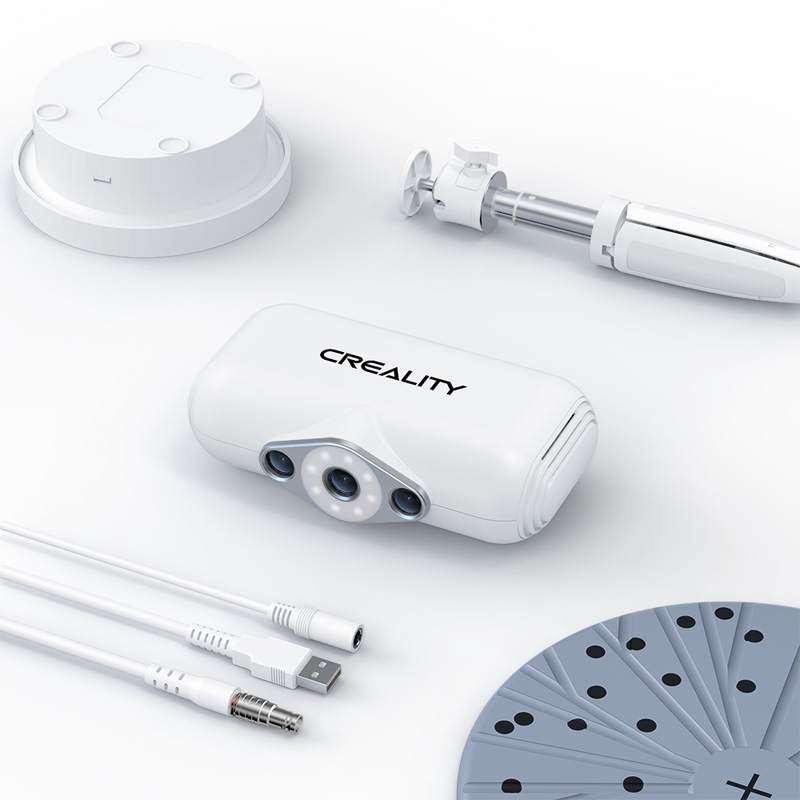 Creality CR-Scan Lizard 3D Scanner - Premium Set

Ship From

Please select product attributes before purchasing~~
This item can't be shipped to this Country/Region
It is expected to arrive within3 daysand will cost£10to ship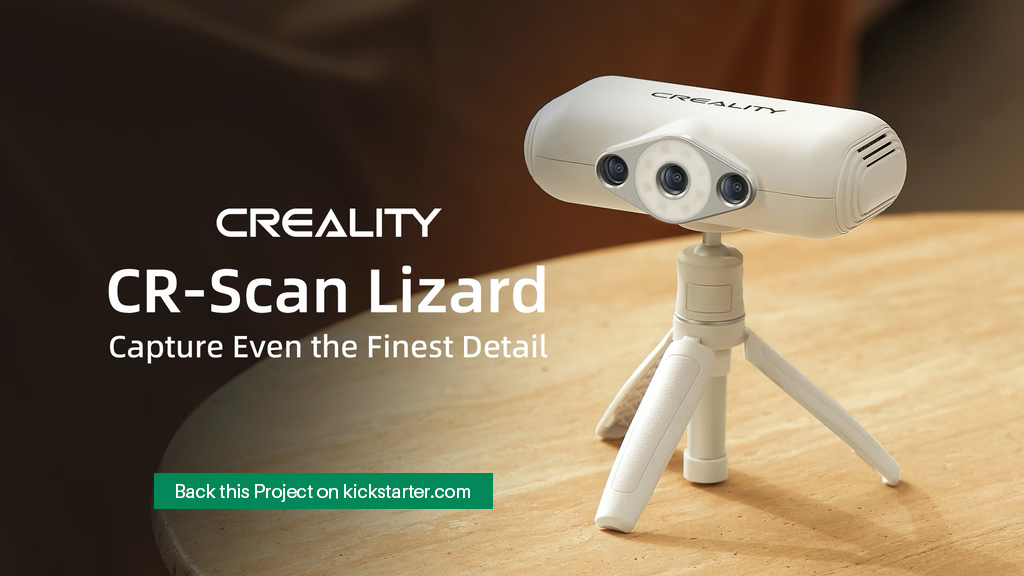 Frequently Asked:
1. HOW TO BUY: Now you could support this project on https://www.kickstarter.com
2. WHEN WILL BE SOLD ON YOUR WEBSITE OR AMAZON: Estimated fastest time: After Mid-May or early June.
3. REGULAR PACKAGE SET PRICE: From $699
Main Specifications
Scanning Area(Single Capture Range)
200*100mm
Working Distance
150-400mm
Minimum Scanning
15*15*15mm
Scanning Range(Handheld)
300-2000mm
Scanning Range(Turntable)
15-300mm
5 Highlights You will be interested!
1. Up to 0.05 mm Accuracy
Designed with binoculars, CR-Scan Lizard is featured by its professional-grade accuracy of up to 0.05 mm. It can scan small parts and 3D prototypes with deep, hard-to-reach details.
2. No-marker Scanning
CR-Scan Lizard is a real time saver. The intelligent algorithm makes 3D scanning as easy as taking a video. No need to stick markers anymore, even for big parts like engine hood, car door, front or rear bumpers and so on.
3. One-click Model Optimization
CR Studio developed with the integration of 3D complete automation algorithms enables model optimization within one click! It supports multi-positional auto-alignment, auto-noise removal, auto-model simplified topology, auto-hole filling, and auto-texture mapping, impressing users with ease of use. Friendly enough, even kids and beginners can experience the fun of 3D scanning.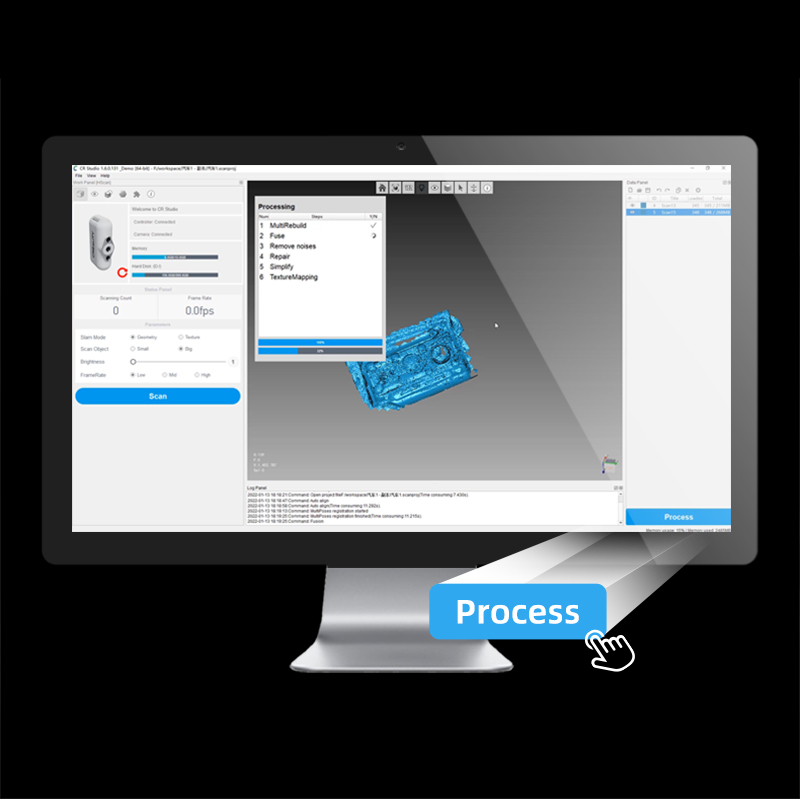 4. Scan in Bright Sunlight
Brightness is not a challenge for scanning.Designed by multi-spectral optical technology, CR-Scan Lizard maintains excellent performance even in bright sunlight, vastly improving environmental adaptability.
5. Scan Black Objects
CR-Scan Lizard has better material adaptability and can scan black objects, leaving unlimited creativity.