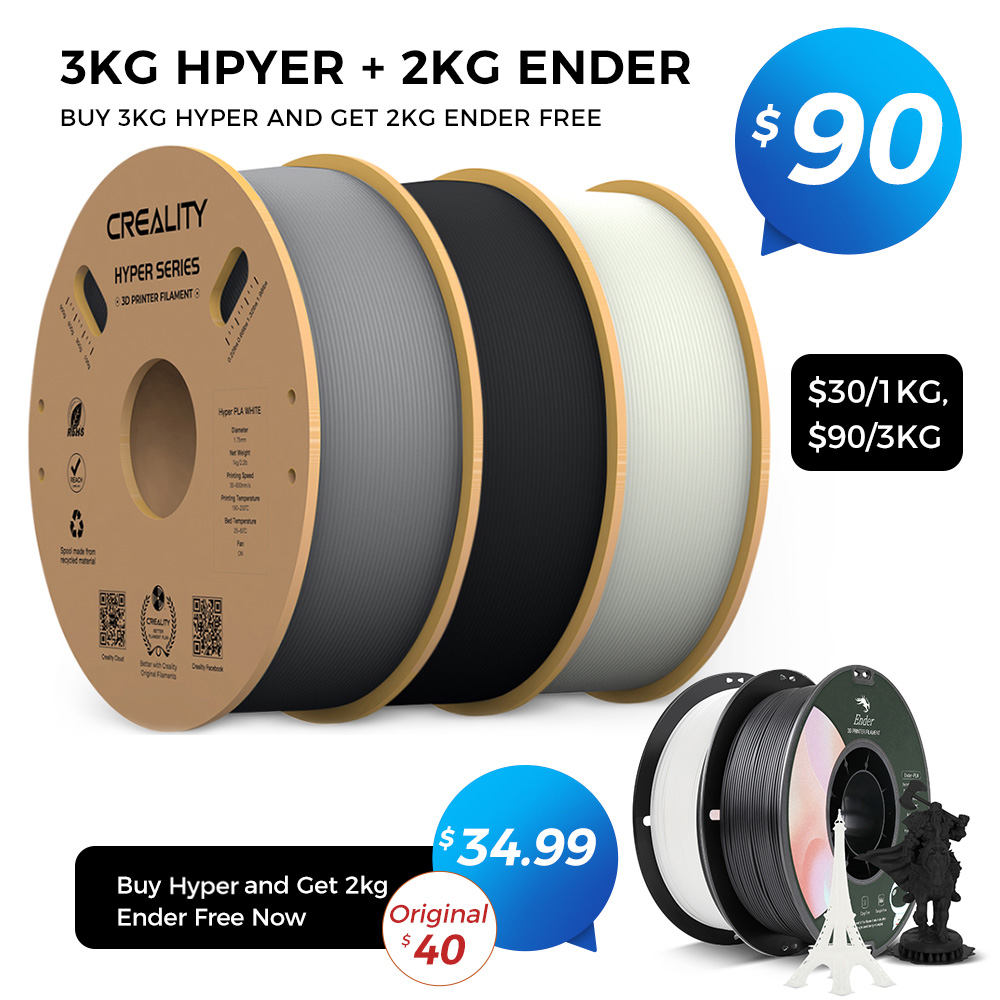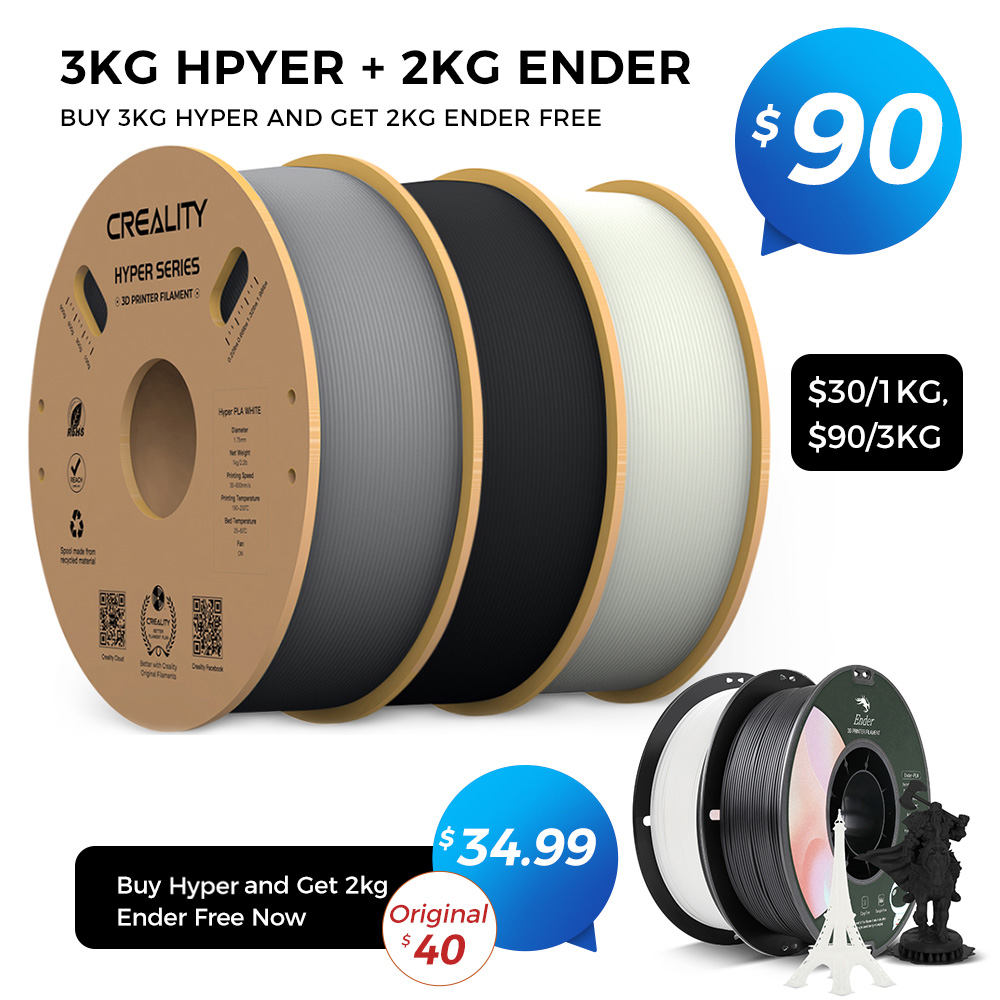 HP Series PLA 3D Printer Filament Bundle, 3+1KG Black Red Blue PLA
Color

Please select product attributes before purchasing~~
Ship to
It is expected to arrive within and will cost
$
USD
to ship
This item can't be shipped to this Country/Region
Bundles
${ meal.bage }
${ meal.title }
${ meal.skus }
${ sku.name }:
${ skuVal }
Creality HP Series PLA Filament Features:
High Purity Raw Material

-Imported High-Quality Material;
Environmentally friendly: Non-toxic and pollution-free, High Degradable
Multiple Colors and Matte 3D Printing Styles:

High Performance.
Product Parameter:
1.75 mm in diameter, PLA filament, 1 Kg (2.2 lbs) net weight.
High-quality PLA filament for your 3D printer. Smooth surfaces ensure outstanding printing results.
Compatible with any 3D printer that uses 1.75mm diameter filament.
Recommended Extrusion/Nozzle Temperature 180°C - 215°C.
Dimensional Tolerance: +/- 0.02mm, provide highly precise & clog free printing experience.
Color: Rose Red / Blue / White / Black / Grey
カスタマーレビュー
Write A Review
Ask A Question
Reviews (0)
Questions (0)