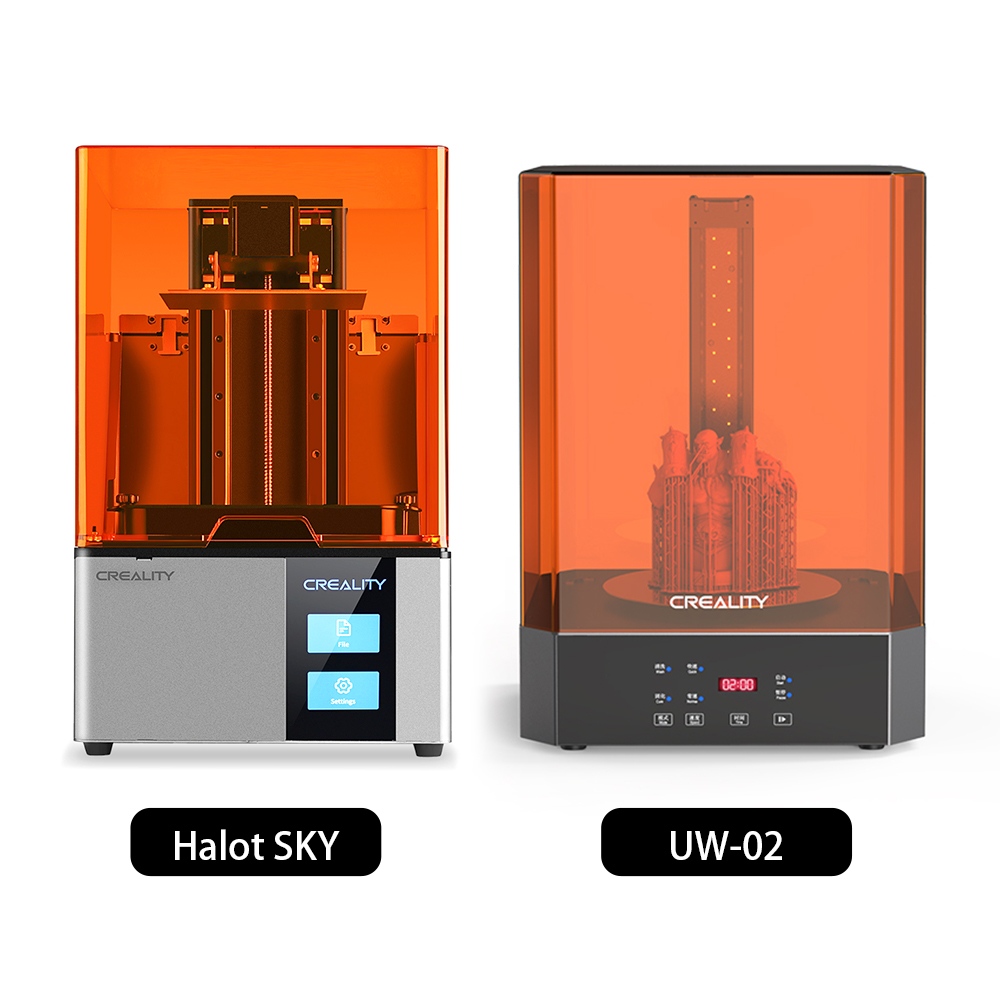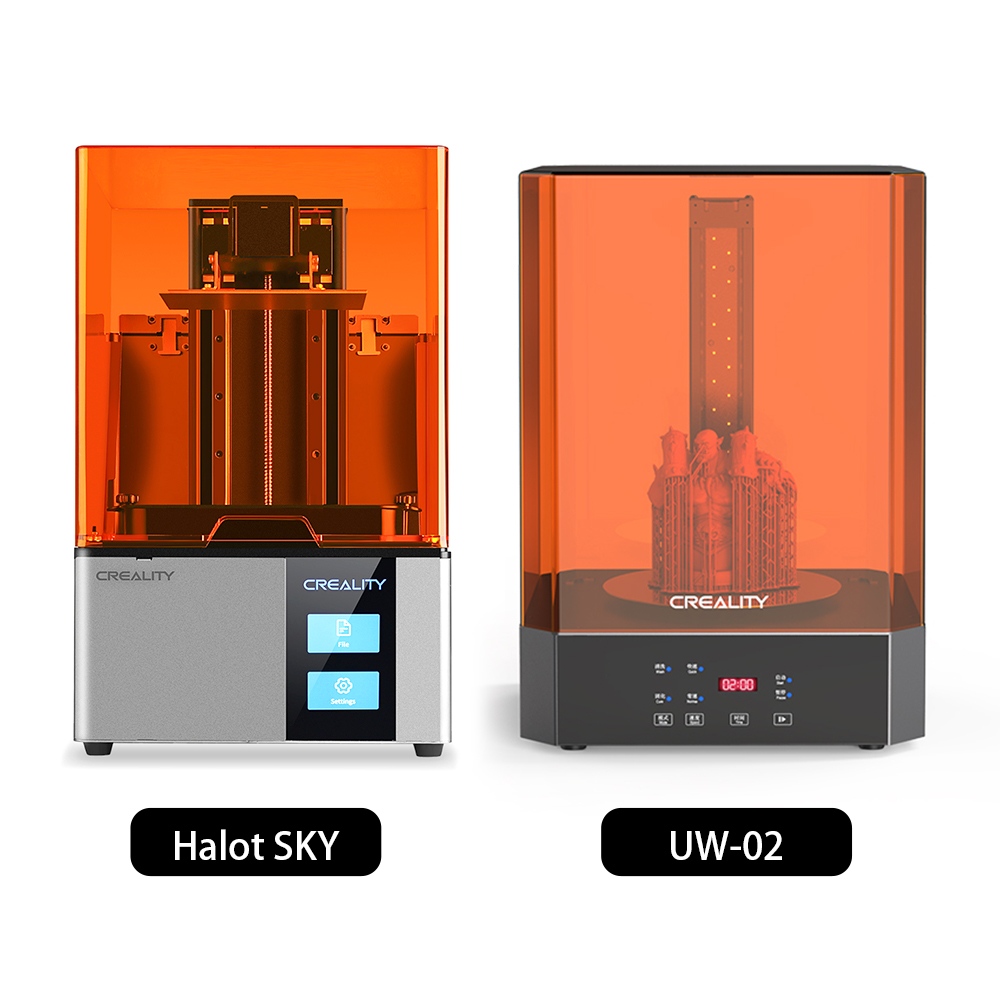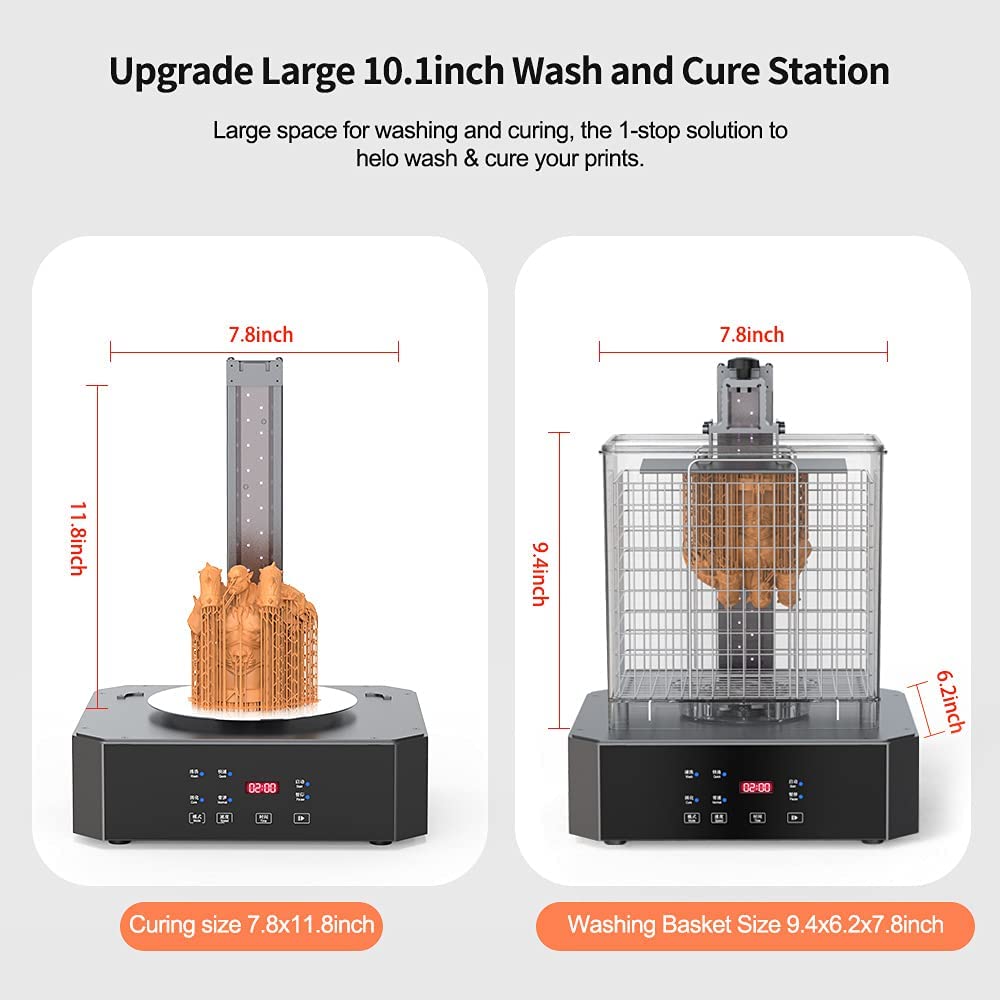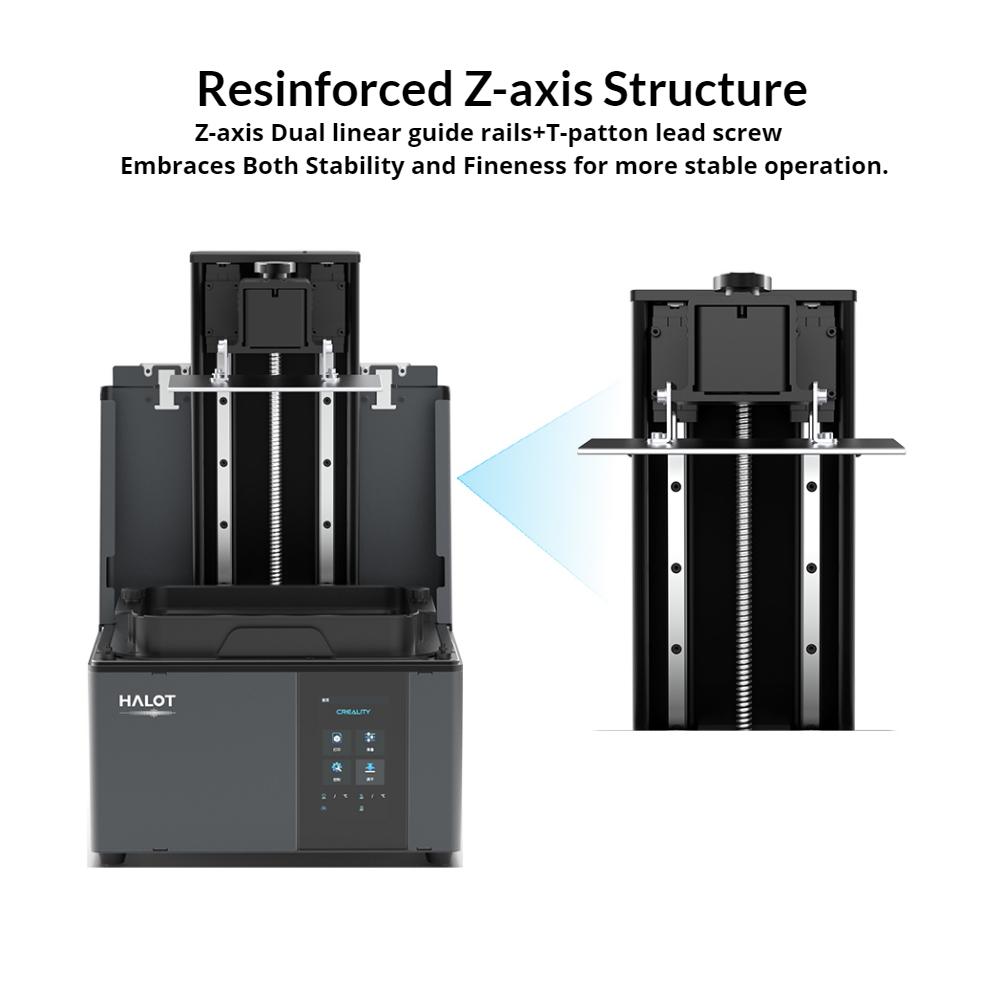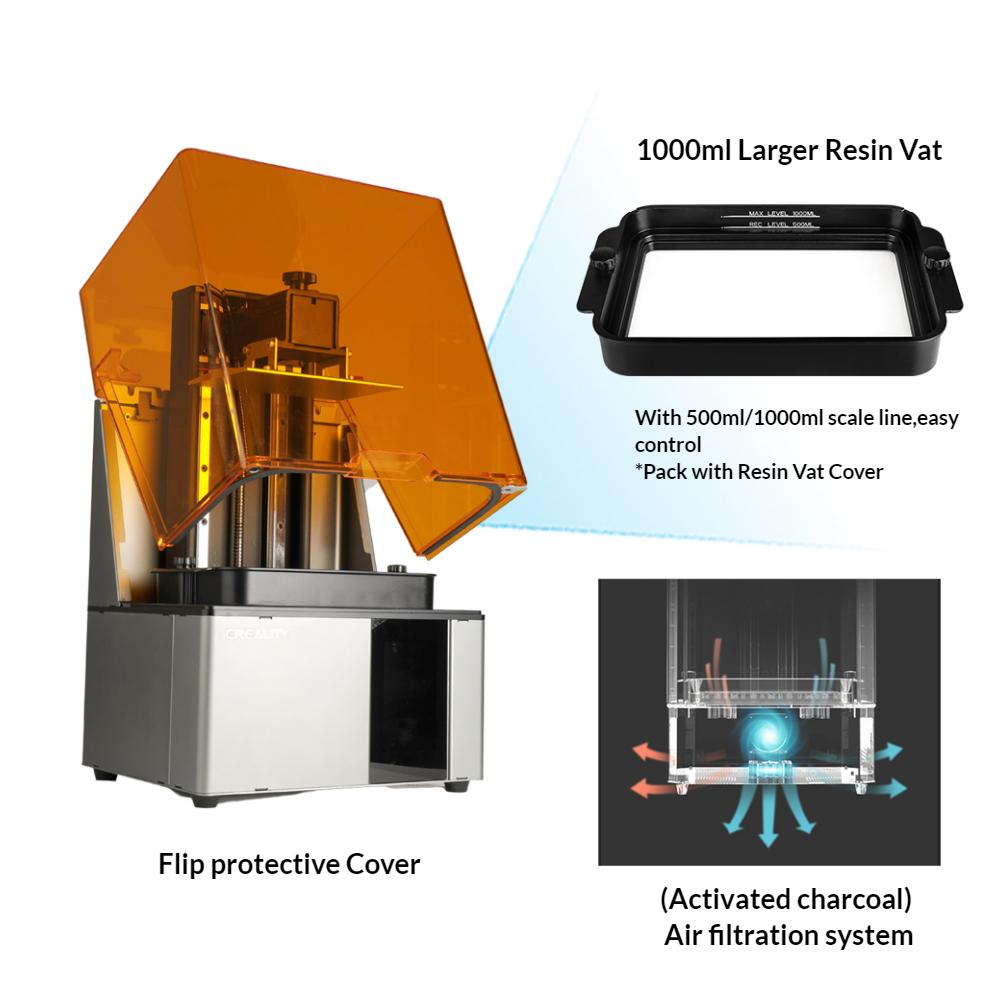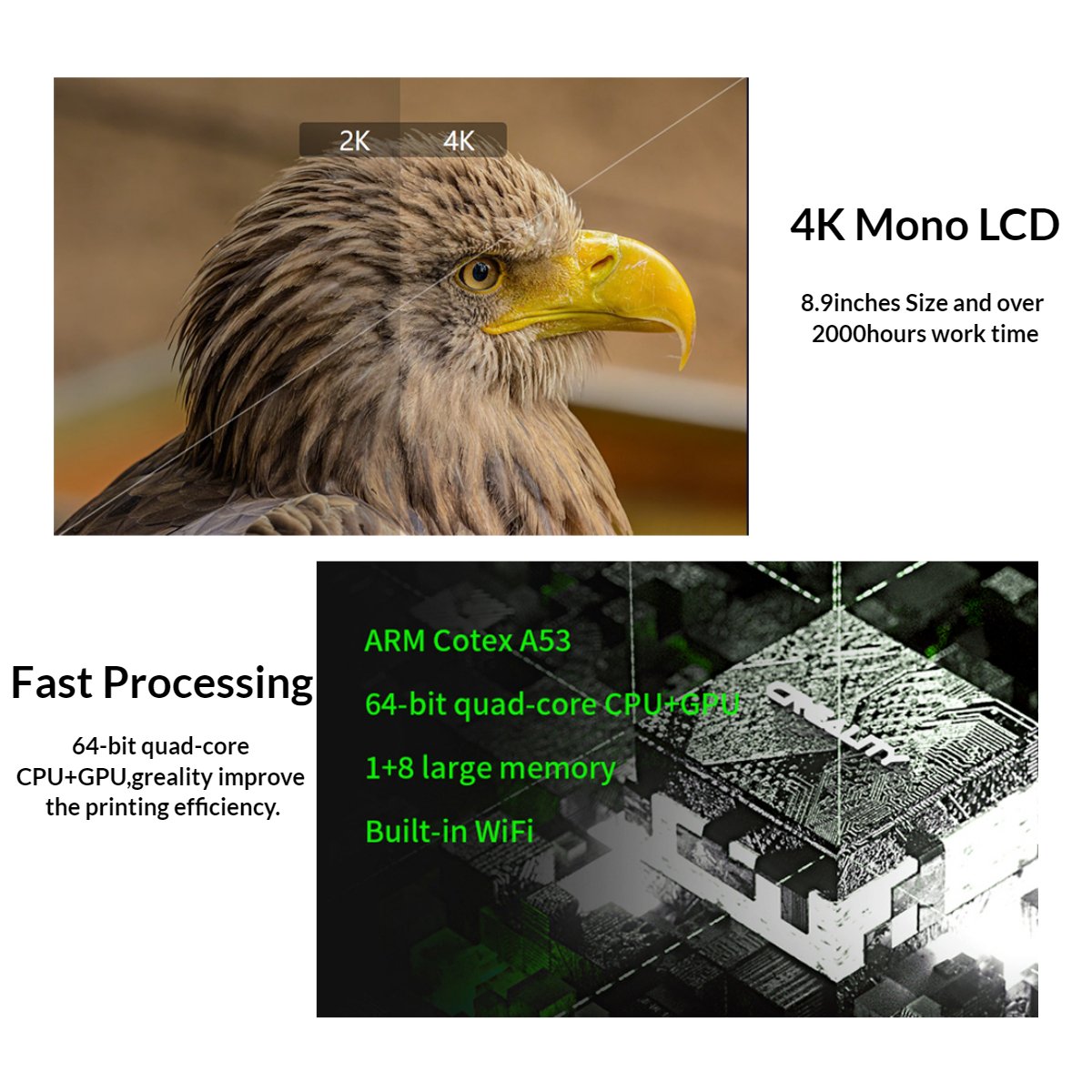 Creality Resin Printers Set - Halot Sky & UW-02
Resin

Please select product butes before purchasing~~
Ship to
It is expected to arrive within and will cost
$
USD
to ship
This item can't be shipped to this Country/Region
Bundles
${ meal.bage }
${ meal.title }
${ meal.skus }
${ sku.name }:
${ skuVal }
People who bought this item also bought
Creality Halot Series Resin: HALOT-SKY Resin
HALOT Resin 3d printer packed with useful features such as 120W Power Super spotlight NEW Light Source Structure, Wi-Fi connectivity allowing for one-click firmware updates, Linux operating System and Creality New Slicer, etc.
Printing Size: 192*120*200mm
LCD Resolution: 3840*2400
Printing Screen: 8.9 inch, 4K monochrome,service life 2000h,tempered protective film
Lamps Quantity: 12PCS
Z-Axis Structure: Dual linear rails + T-patton lead screw
Body Materials: Stable sheet metal body
Filaments: 405nm wavelength, standard rigid resin, dental mold resin...
UW Series Washing and Curing Machine: UW-02(10.1-inch)
All-in-one Washing Curing Machine. Large space for washing and curing. Integrated automatic cleaning of your 3d printed model. Curing 3d printed parts by controlling light, speed, and time accurately. Dimension of washing basket cleaning: 240 x160x200mm.

10.1-inch Washing/Curing Machine: Large space for washing and curing, to meet the processing demand of large size models.
360° all-around curing:
360° specular reflections curing rotating platform with 385nm and 405nm dual-band LED beads, all-round curing without dead band.
Upgrade the lens UV lamp beads: Dual-band UV lamp beads strip, increase entire lens strip to make the UV light source irradiation is the more uniform and concentrated and more complete model
curing.
Speed/Time settings supported.
カスタマーレビュー
Write A Review
Ask A Question
Reviews (0)
Questions (0)