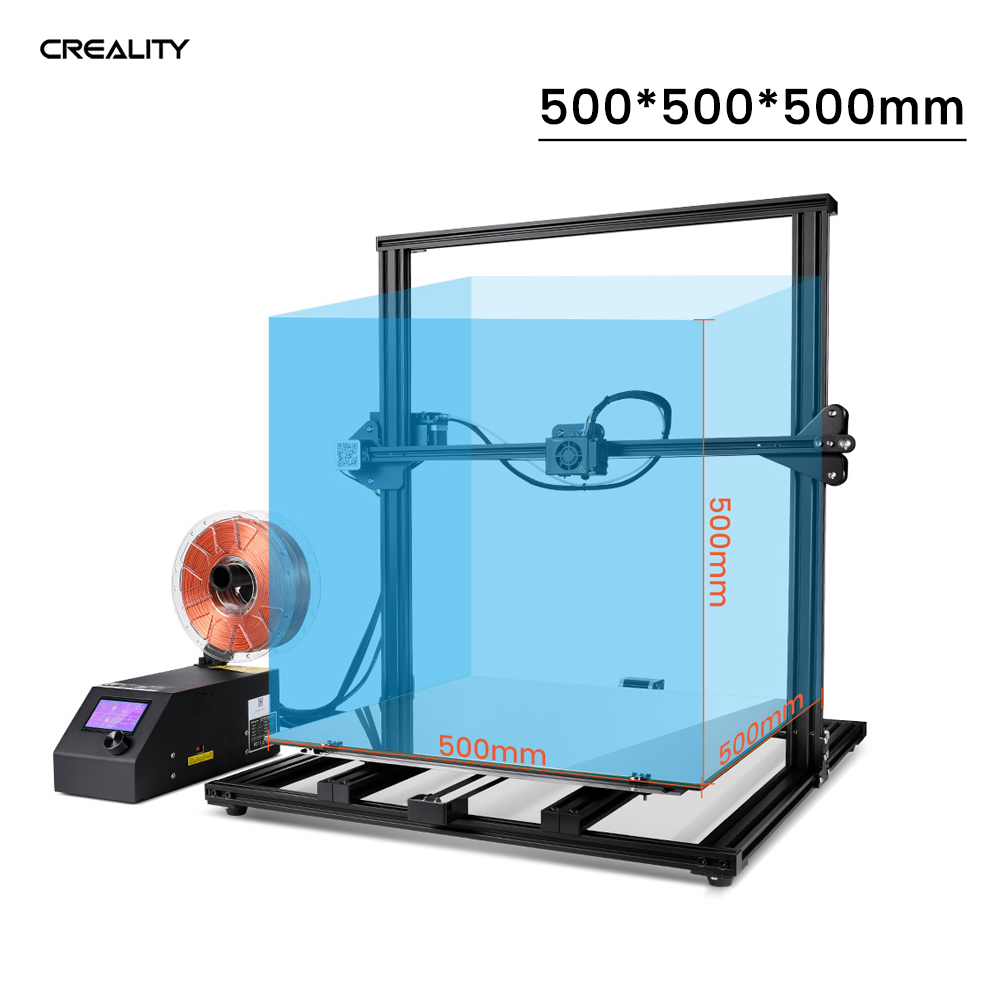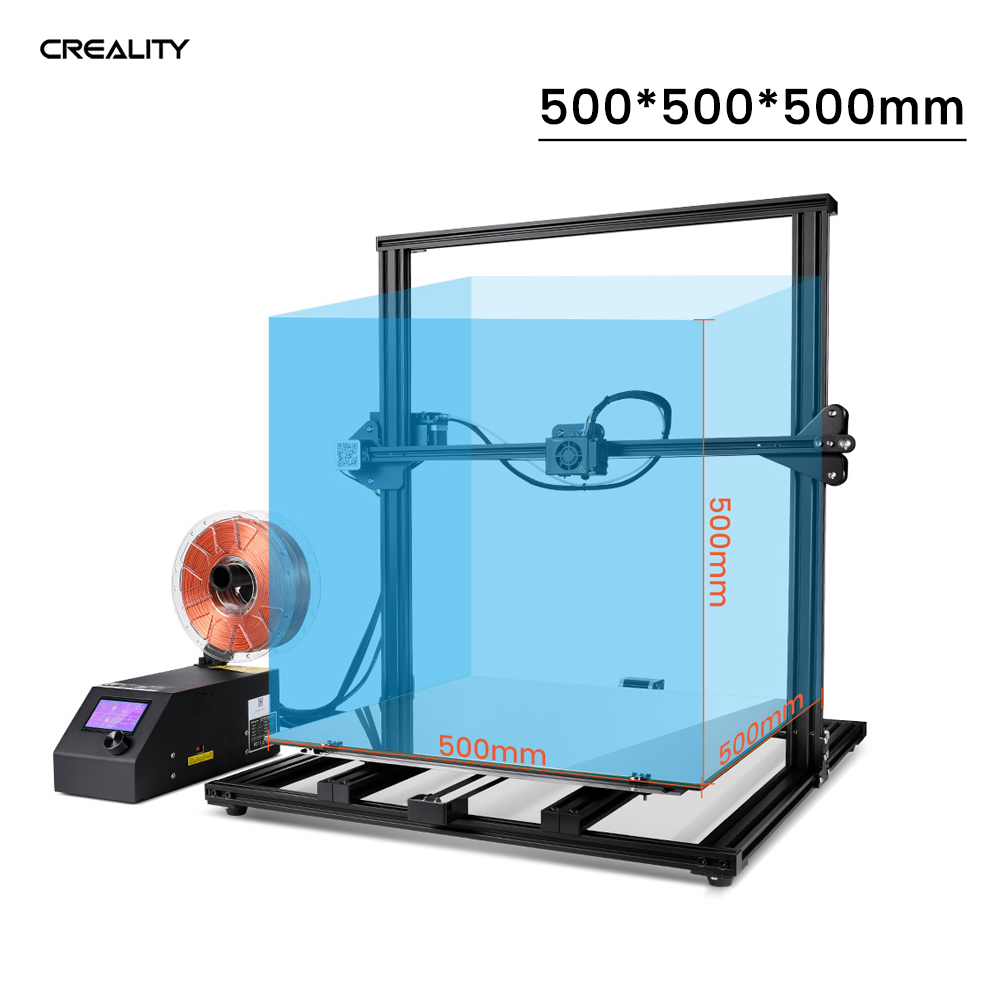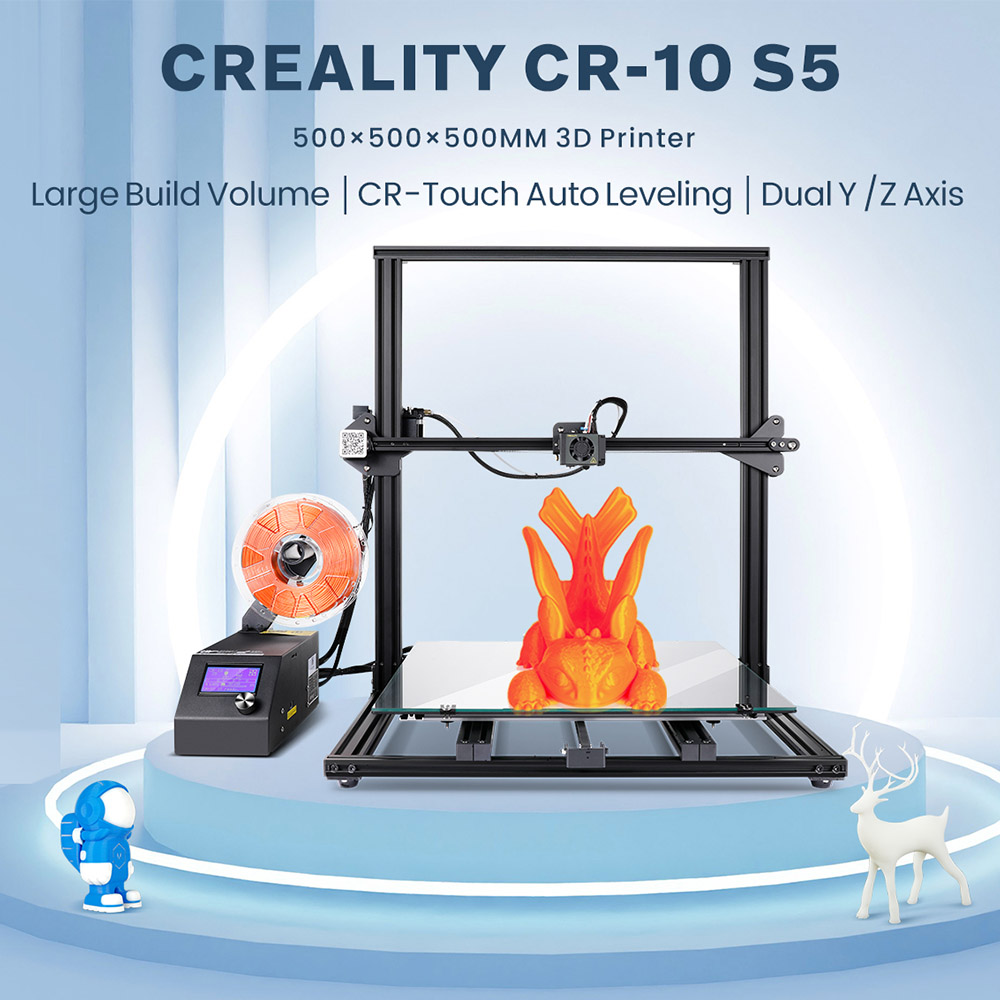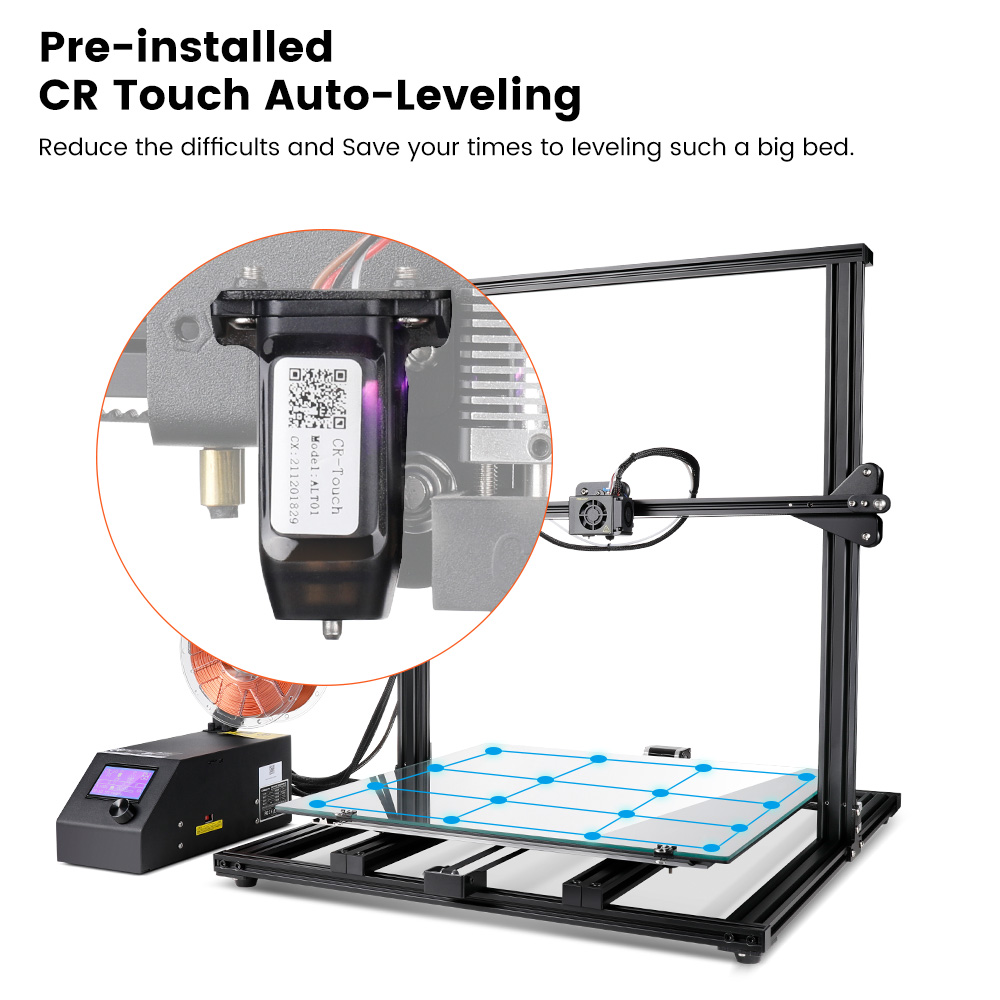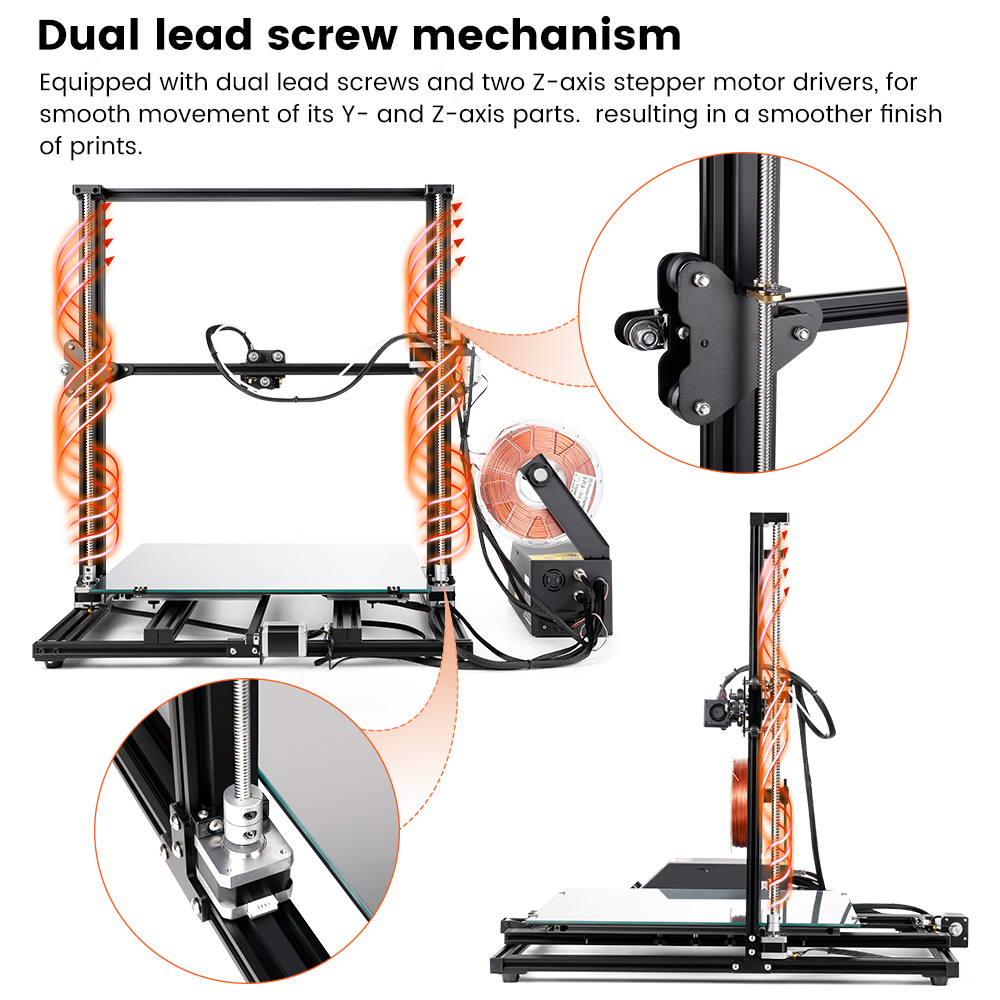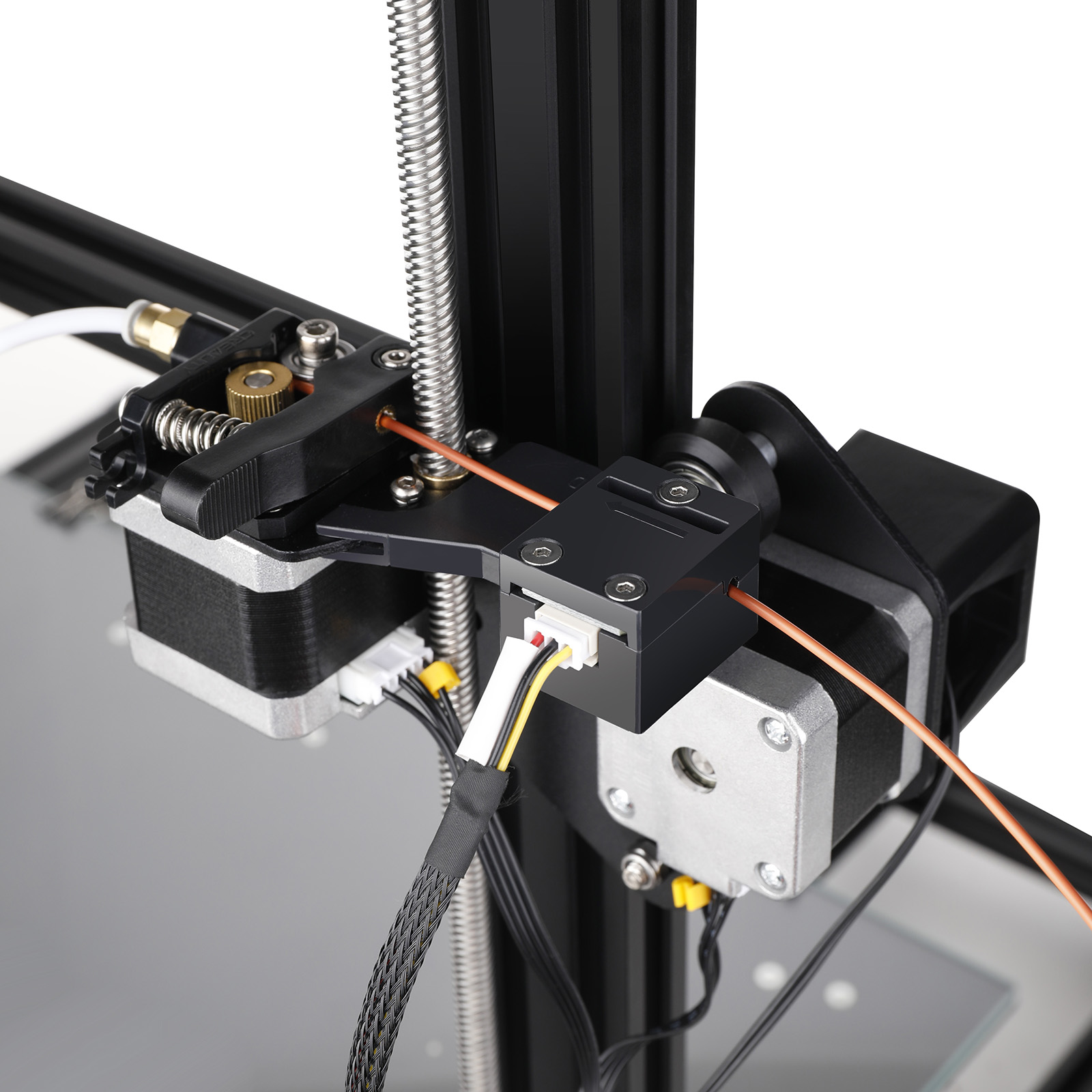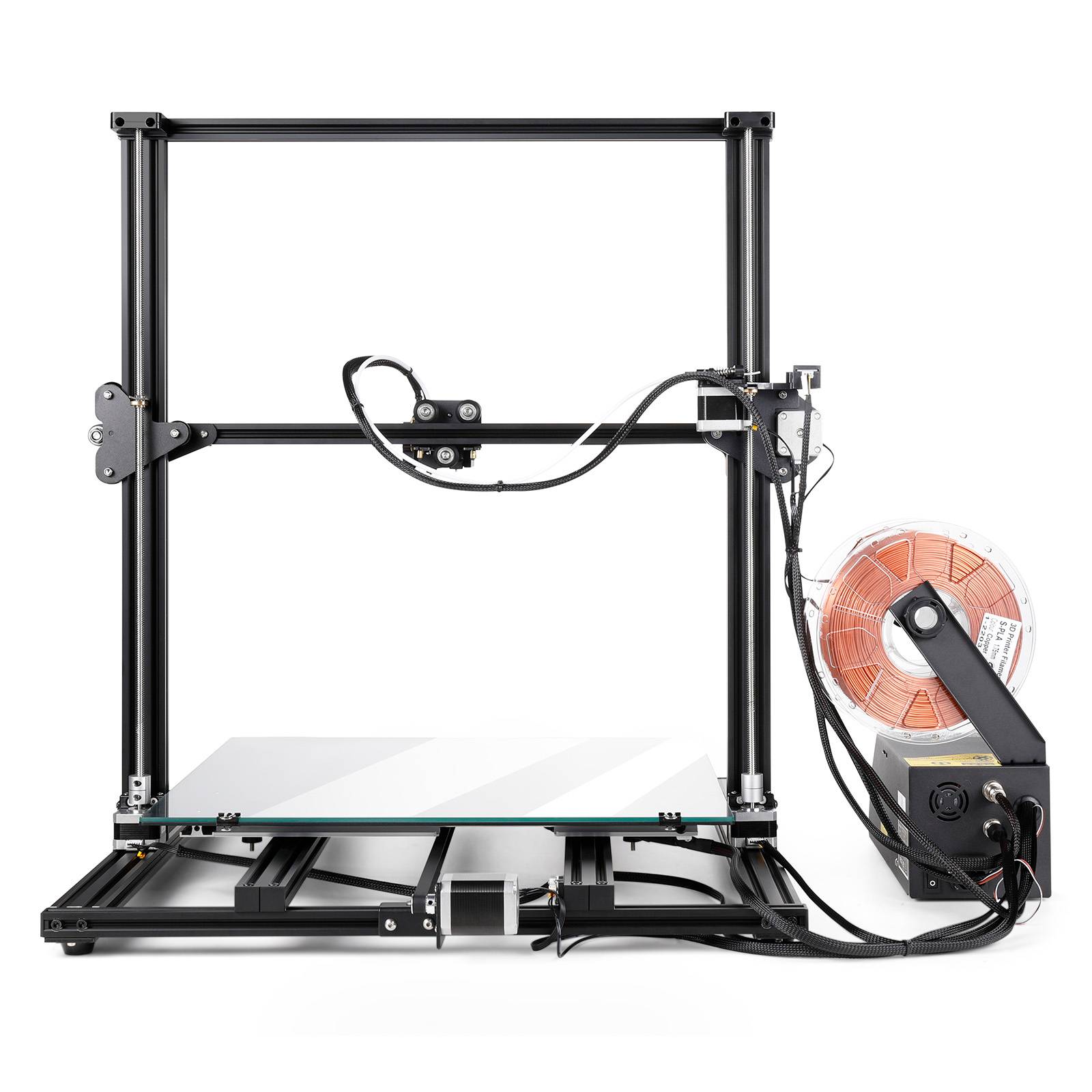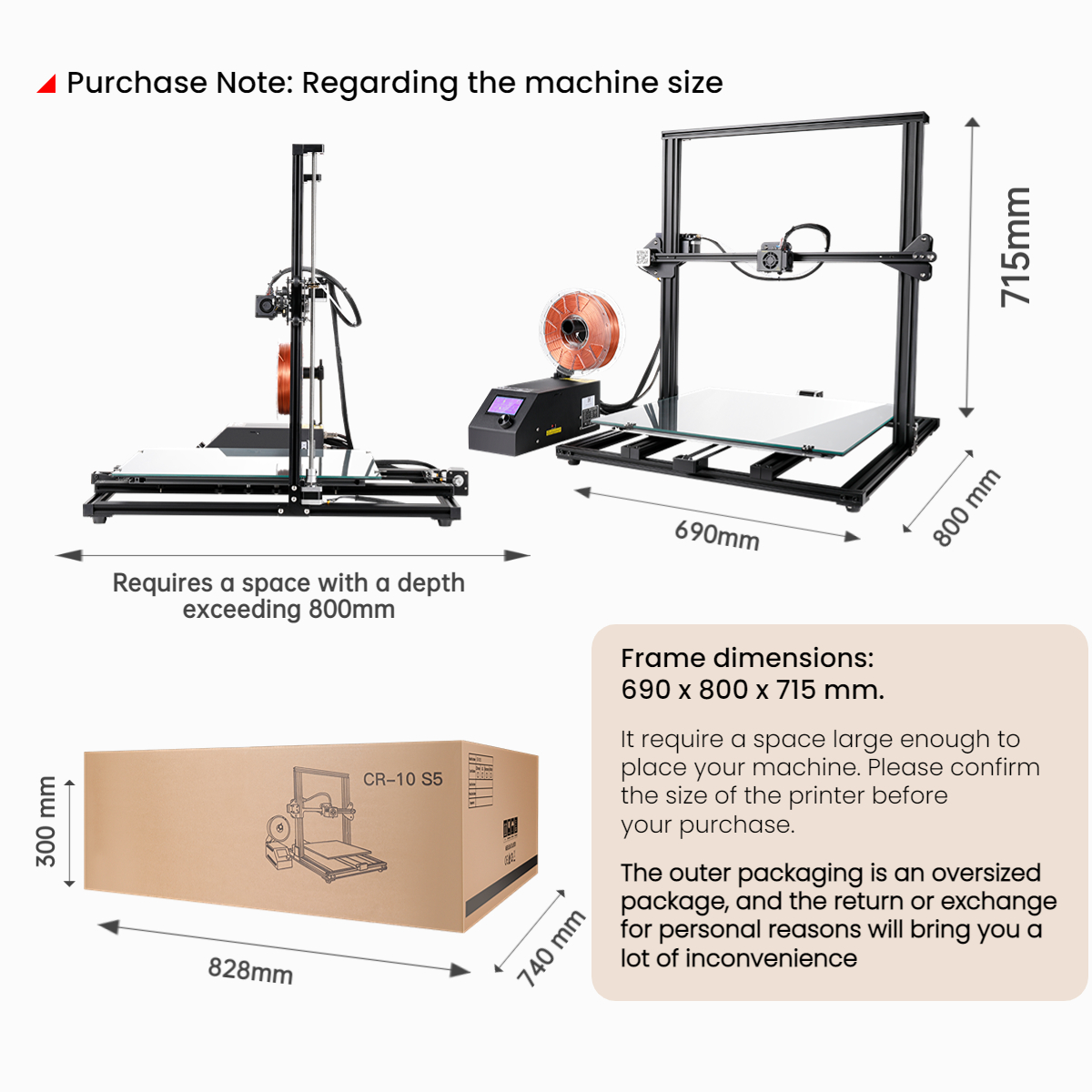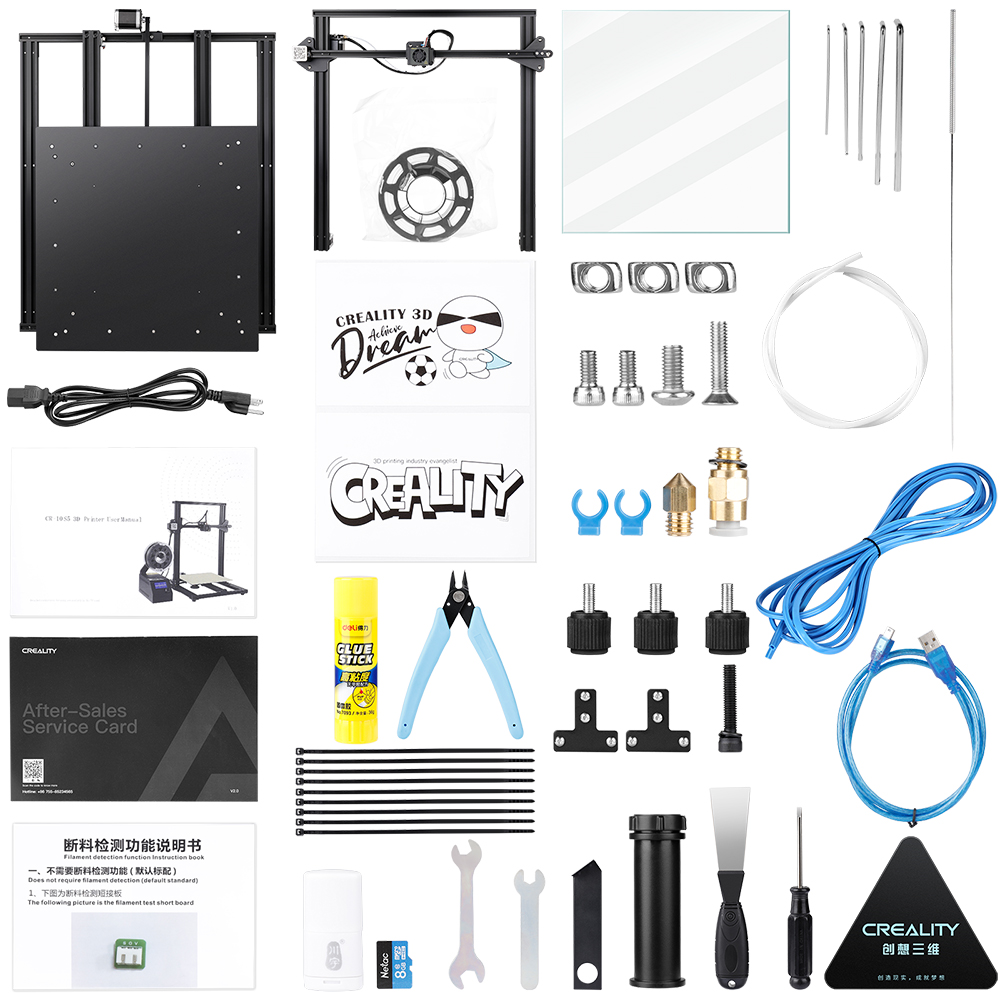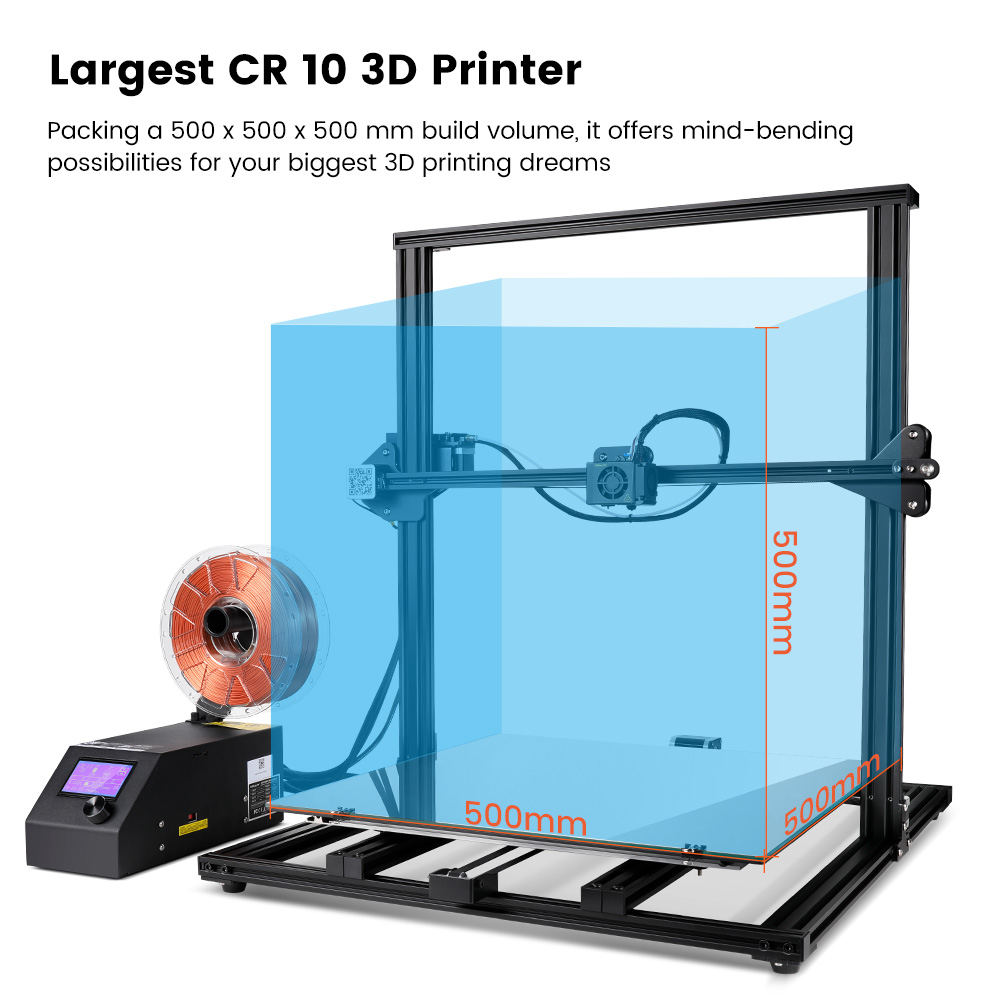 CR 10 S5 3D Printer with CR Touch Leveling (U.S. STOCK ONLY)
Model-2

Please select product attributes before purchasing~~
Ship to
It is expected to arrive within and will cost
$
USD
to ship
This item can't be shipped to this Country/Region
Bundles
${ meal.bage }
${ meal.title }
${ meal.skus }
${ sku.name }:
${ skuVal }
People who bought this item also bought
Creality CR-10 S5, is the largest Creality 3D printer, with a print volume of 500 x 500 x 500mm.
It's basically a supersized CR-10 and has a very similar set of features to the original CR-10. If you need to print 500mm objects, the CR-10 S5 is really the only affordable choice, and it's a good printer that has worked reliably for us.

Resume Printing after power-off: CR-10S S5 could resume prints after a power outage or lapse occurs.
Easy and Quick Assembly: only 10 minutes, need to install the Z v suite in XY platform, they can easily install.
Linear Bearing System: profile+pulley=zero gap fit, newest v-slot, bring high accuracy and low noise printing.
Precision Pulley moving parts: imported polymer material processing, wear a long time.
Industrial-grade Circuit Board: can print for 200 hours without pressure, with mature technology and stable performance.
CR 10S5 unbox &assembling
CR 10S5 CR Touch Leveling and works
CREALITY CR-10 SERIES FAMILY
CREALITY CR-10S 5

THE ORIGINAL CR-10

Print size 300×300×400mm

UPDATE FOR CR-10

Print size 300×300×400mm

UPDATE FOR CR-10S

Print size 500×500×500mm

SINGLE Z-AXIS AND SINGLE MOTOR

powerful and stable

DUAL Z-AXIS AND DUAL MOTOR

More powerful and stable

DUAL Z-AXIS AND DUAL MOTOR

More powerful and stable

THE EARLIEST FDM 3D PRINTERS

The Earliest Large FDM 3d Printers than Enders

FILAMENT SENSOR

Ensure the model can be smoothly printed when out or disconnected.

AUTO LEVELING

CR10-S5 new version comes with CR touch

$249-$269

$299-$329

$729
Product parameters
Build volume: 500 x 500 x 500 mm
Frame dimensions: 690 x 800 x 715 mm
Print head: Single nozzle
Nozzle size: 0.4 mm
Max. hot end temperature: 260 ℃
Max. heated bed temperature: 60 ℃
Print bed material: Borosilicate Glass Build Plate
Frame: Aluminum
Bed leveling: CR Touch Leveling
Connectivity: SD card, USB
Print recovery: Yes
Filament sensor: Yes
Camera: No
Filament diameter: 1.75 mm
Third-party filament: Yes
Filament materials: PLA Consumer materials (ABS/PETG will require a higher hotbed temperature and in a sable condition. For the CR-10S5, as for the large build volumn, the heat dissipation rate of the hot bed will also be correspondingly faster. We will recommend the PLA for a easily printing.)
Recommended slicer: Cura, Simplify3D, Repetier-Host
Operating system: Windows, Mac OSX, Linux
File types: STL, OBJ, AMF
DIMENSIONS AND WEIGHT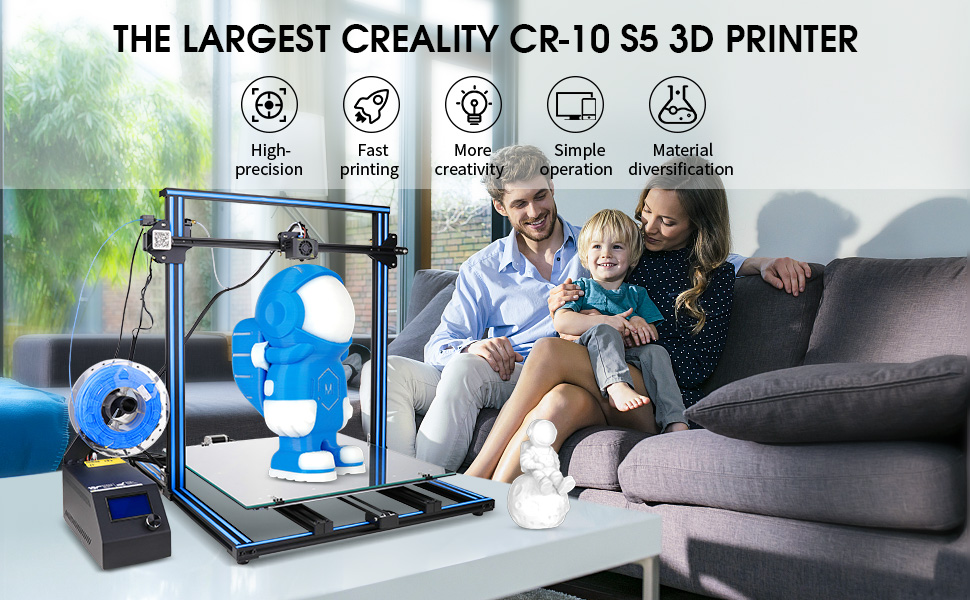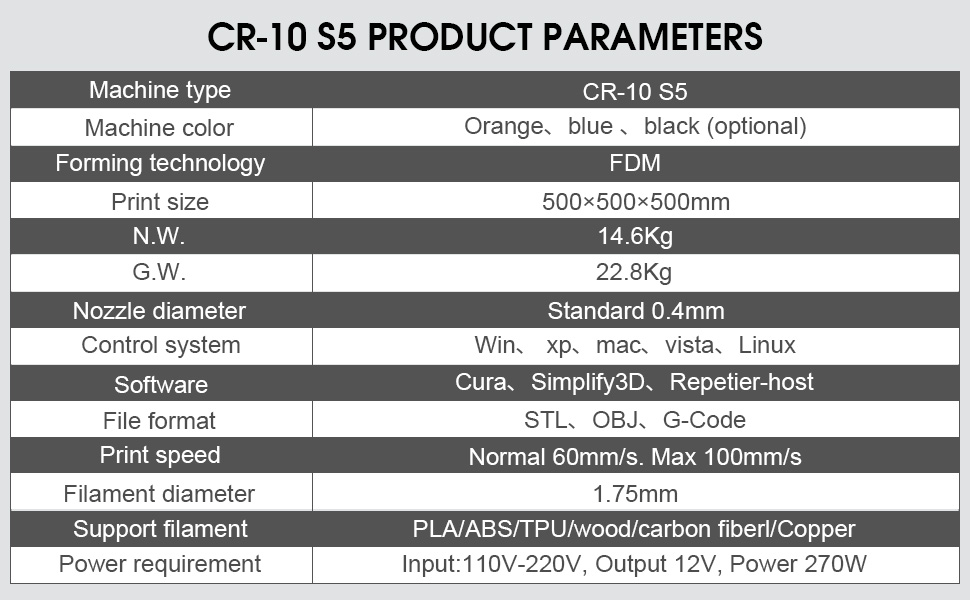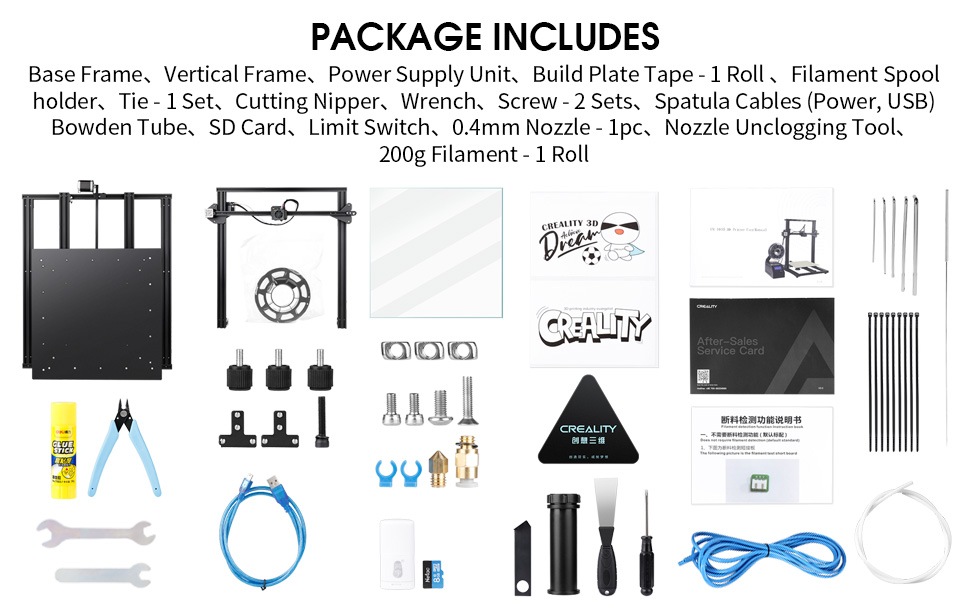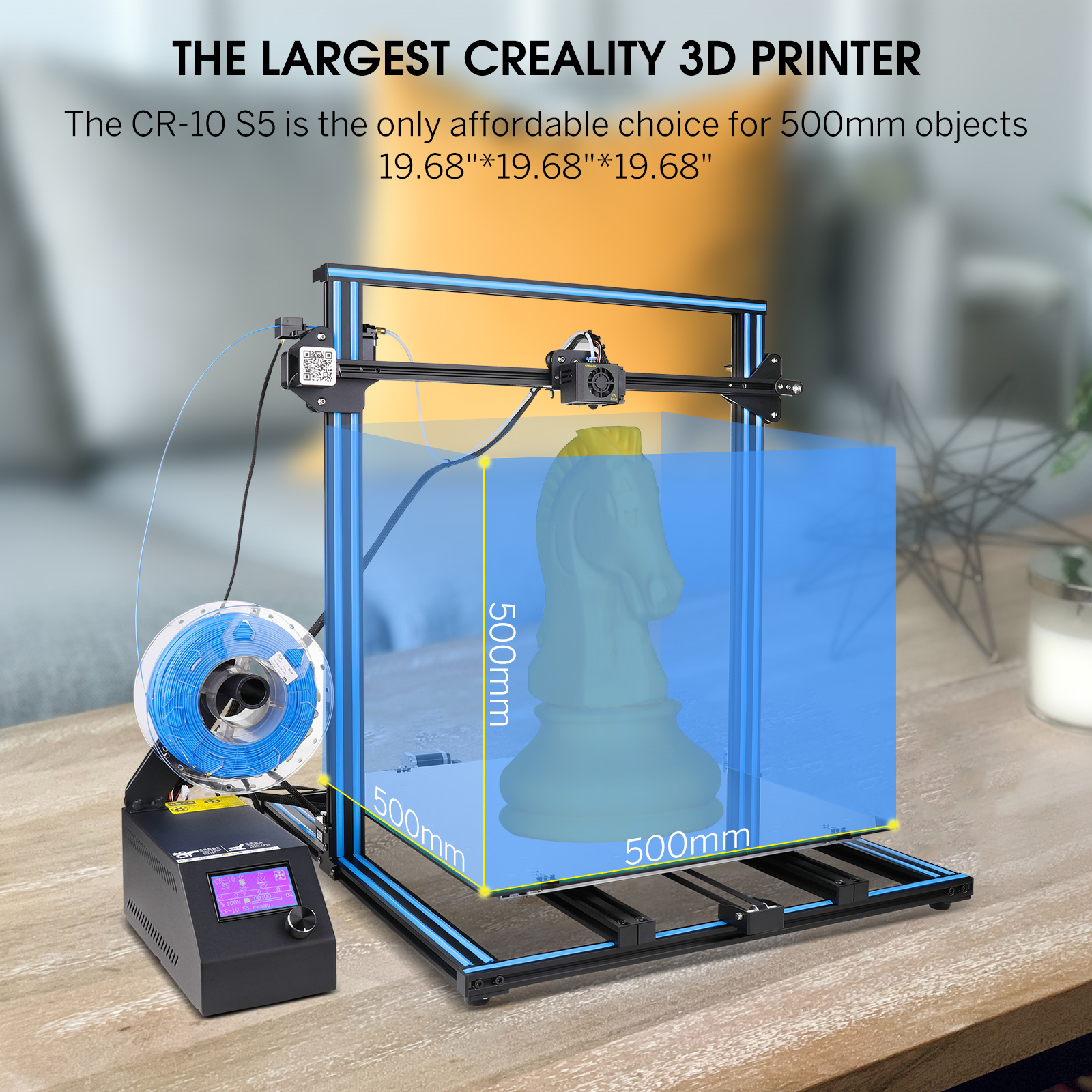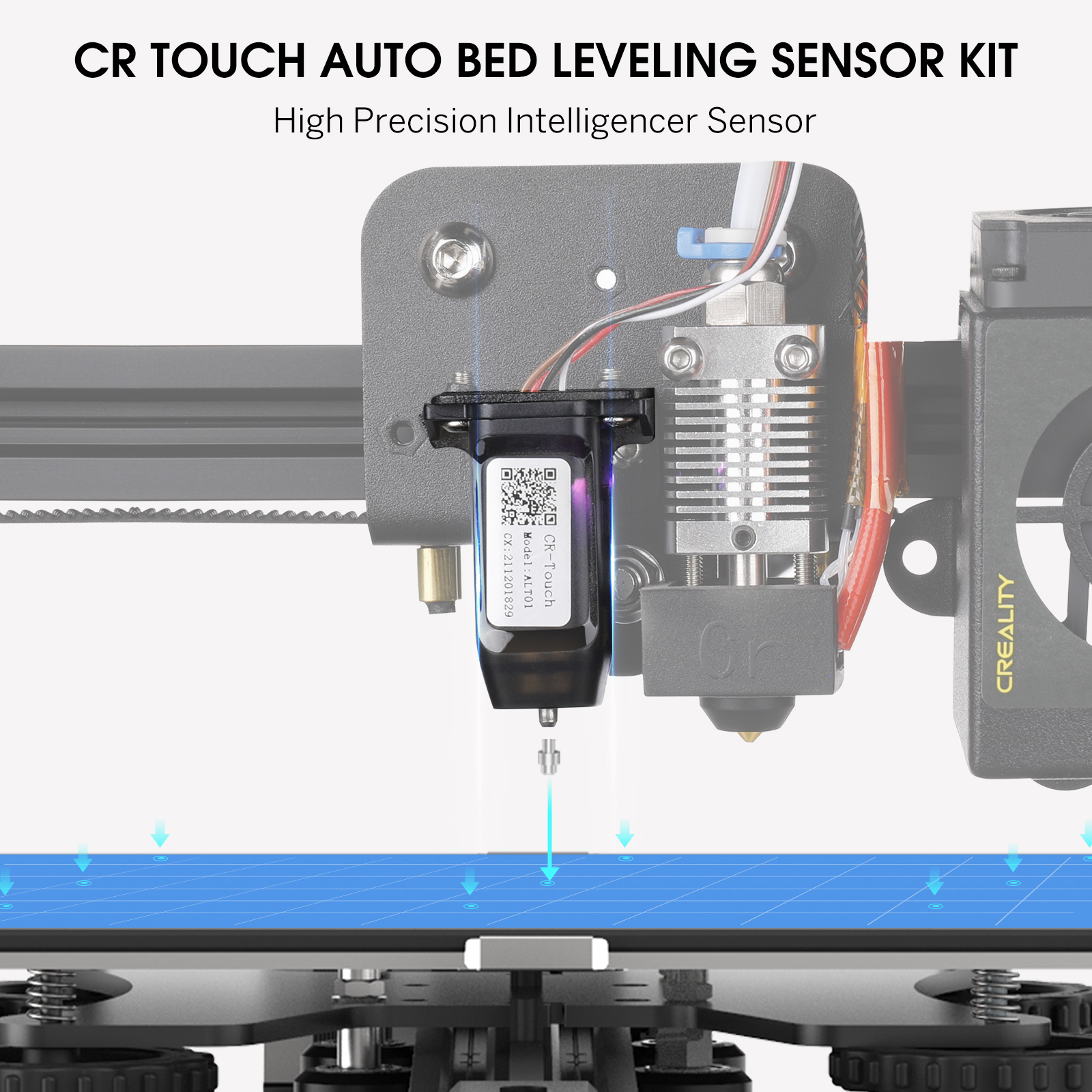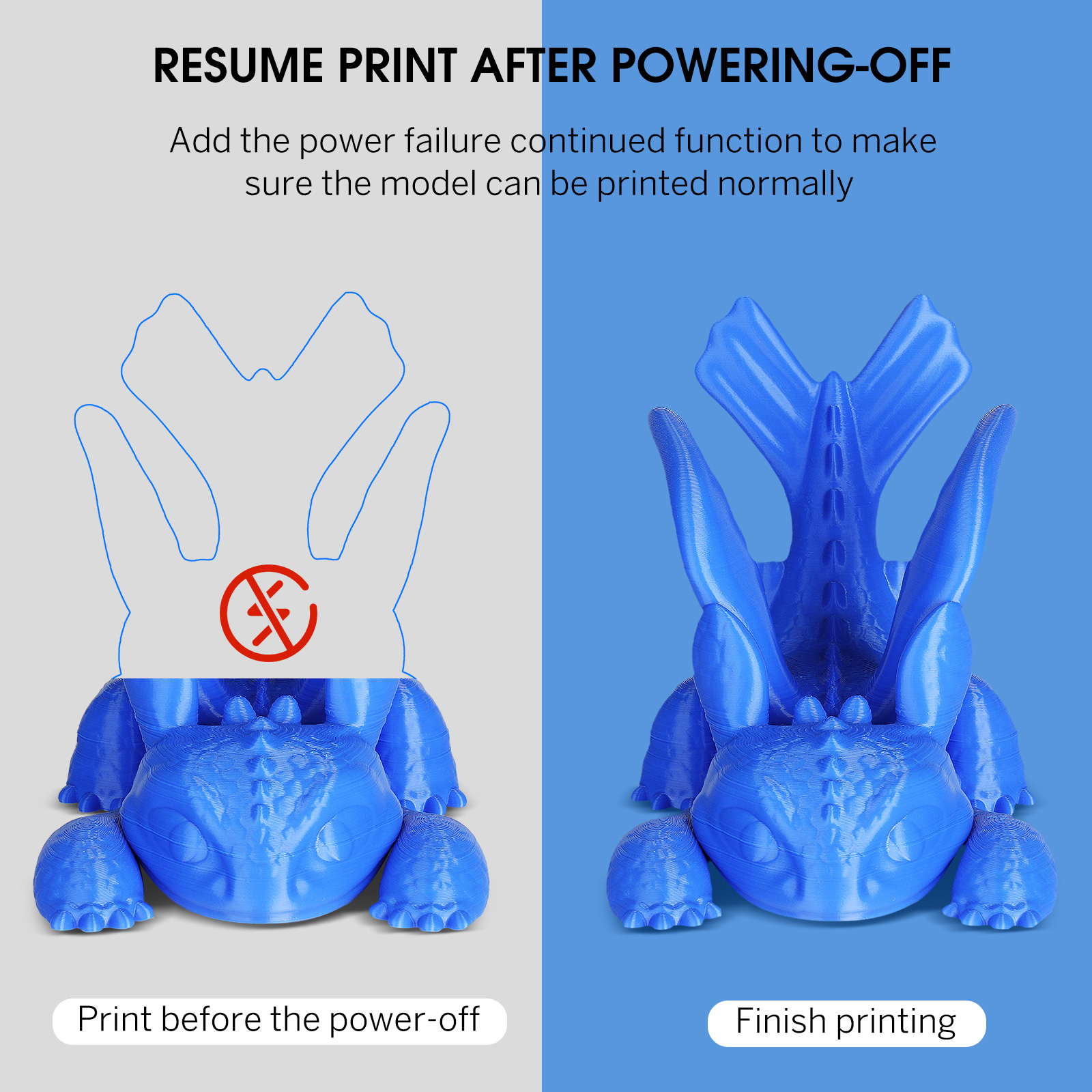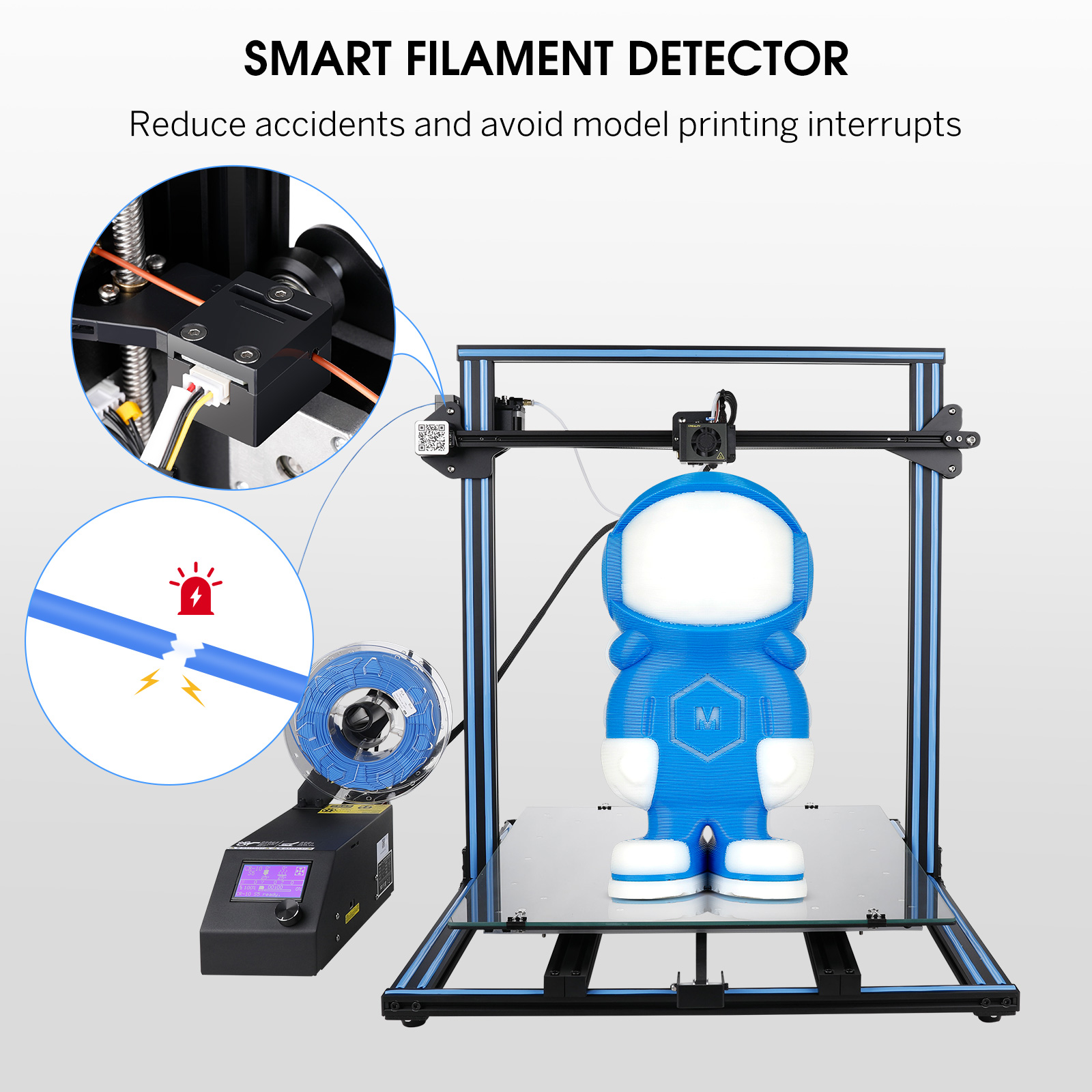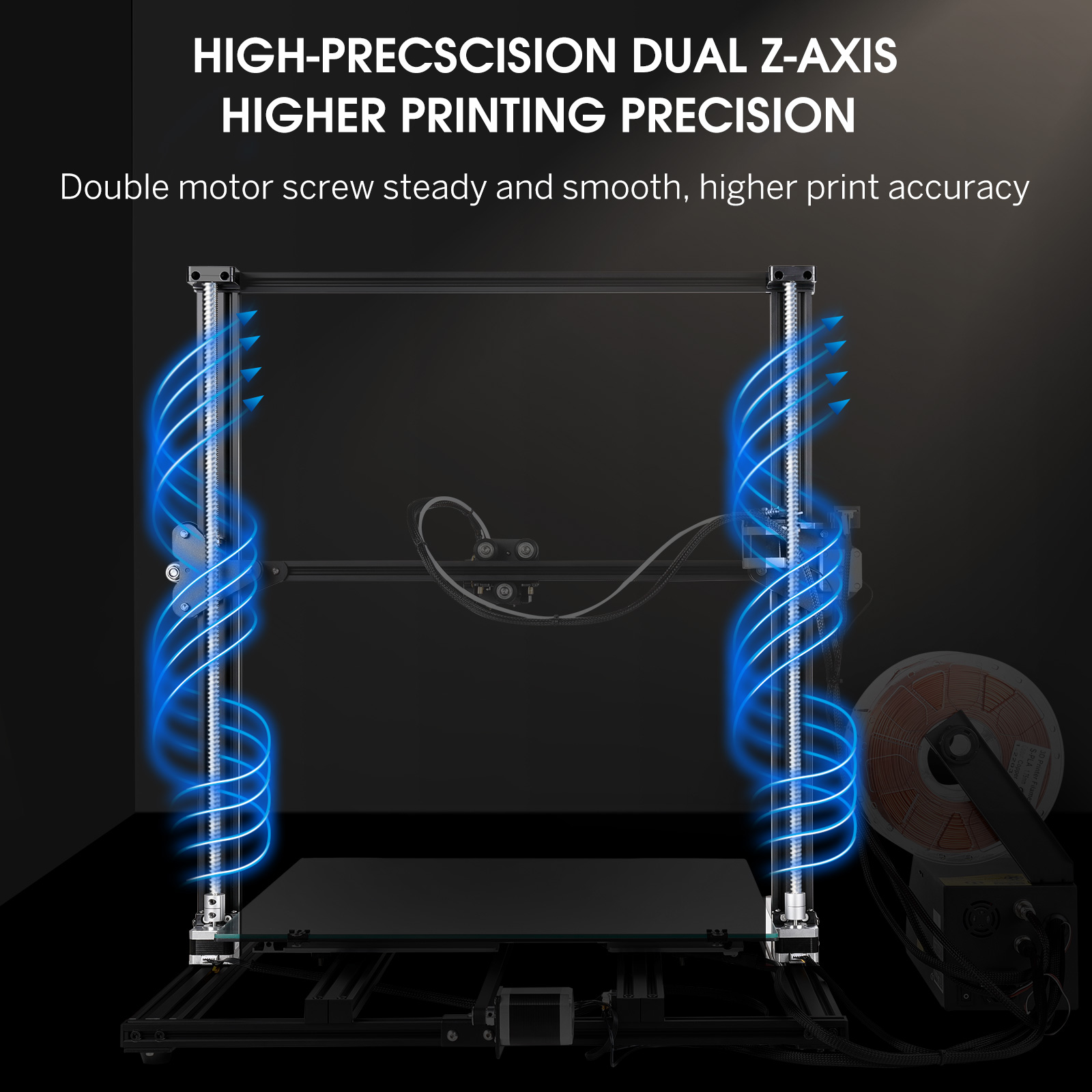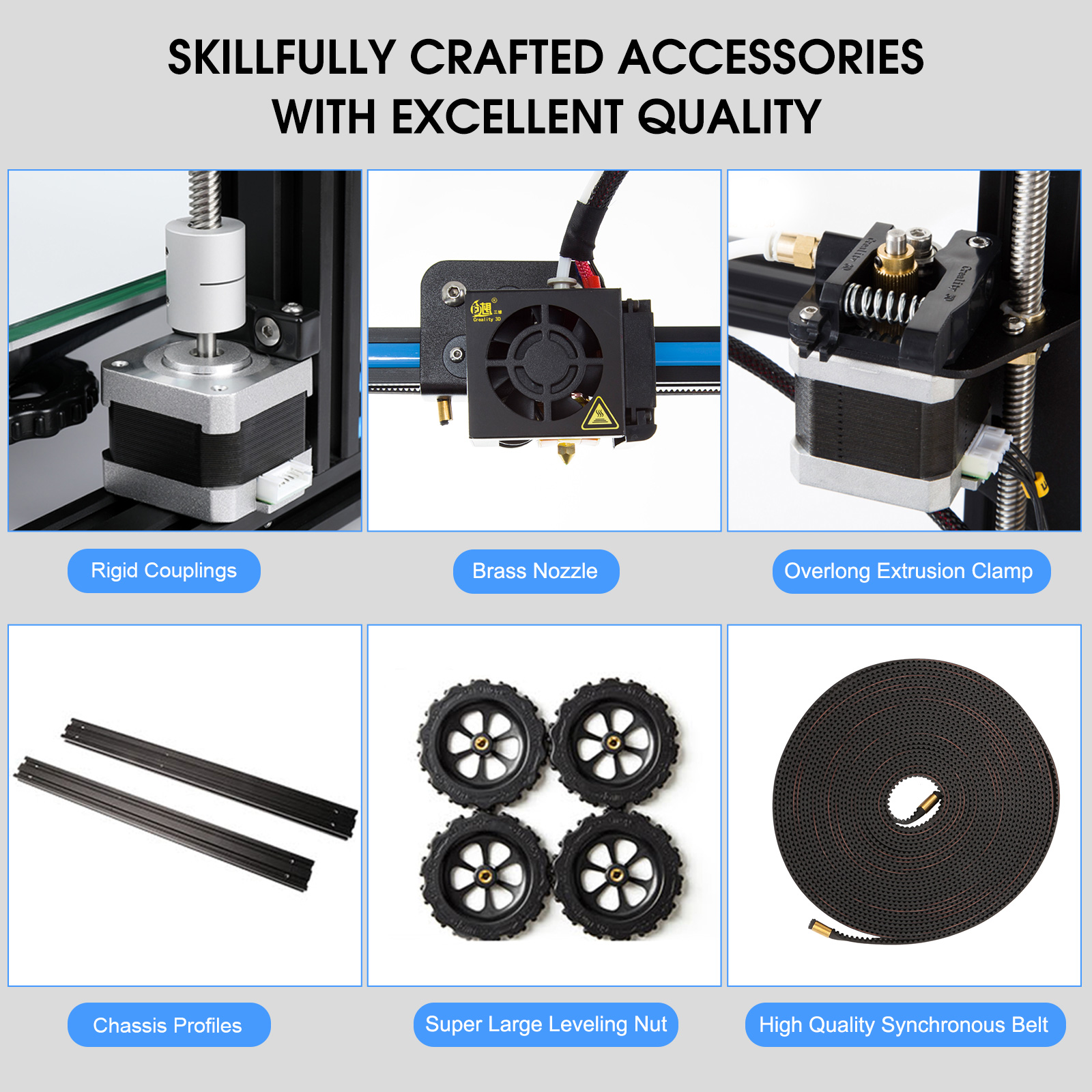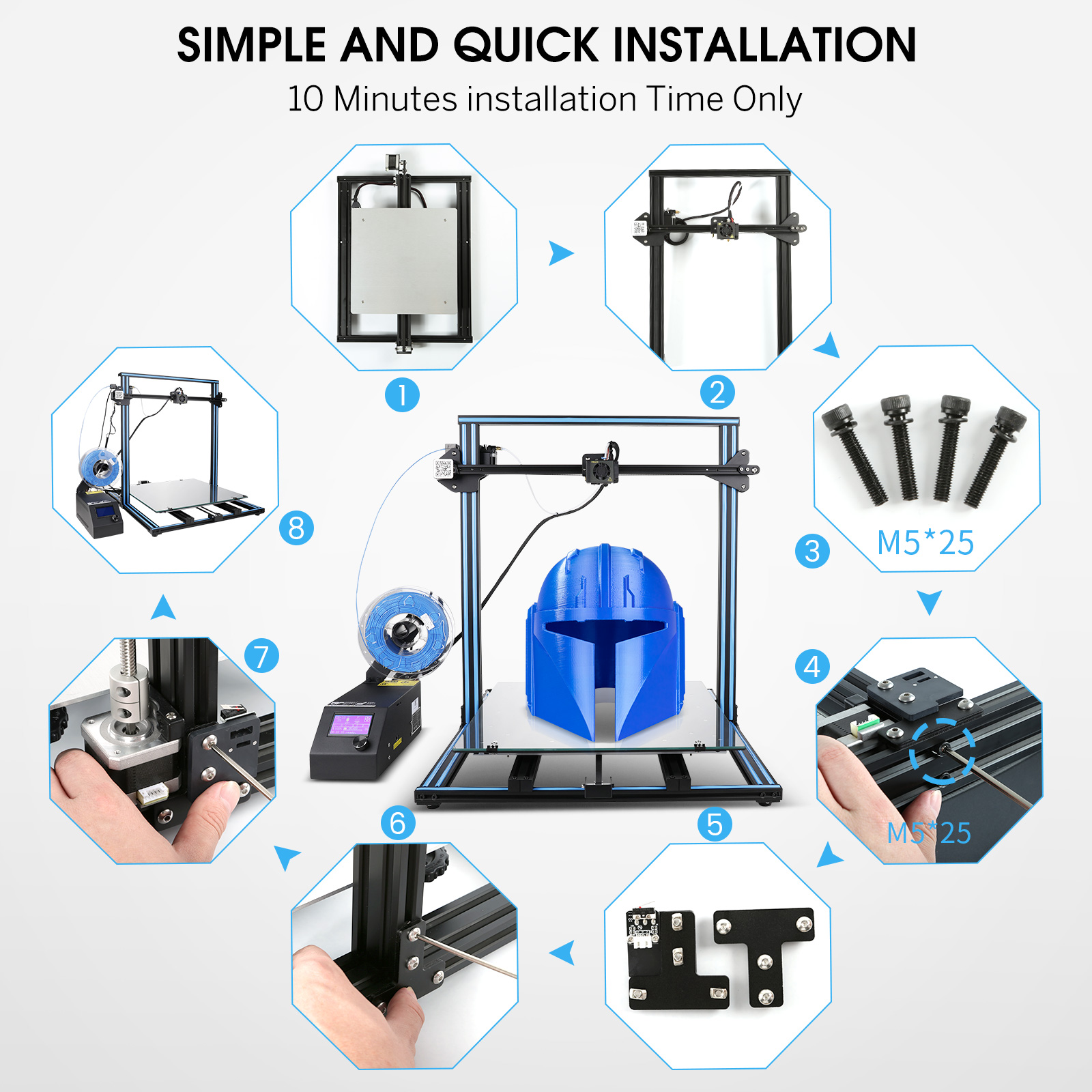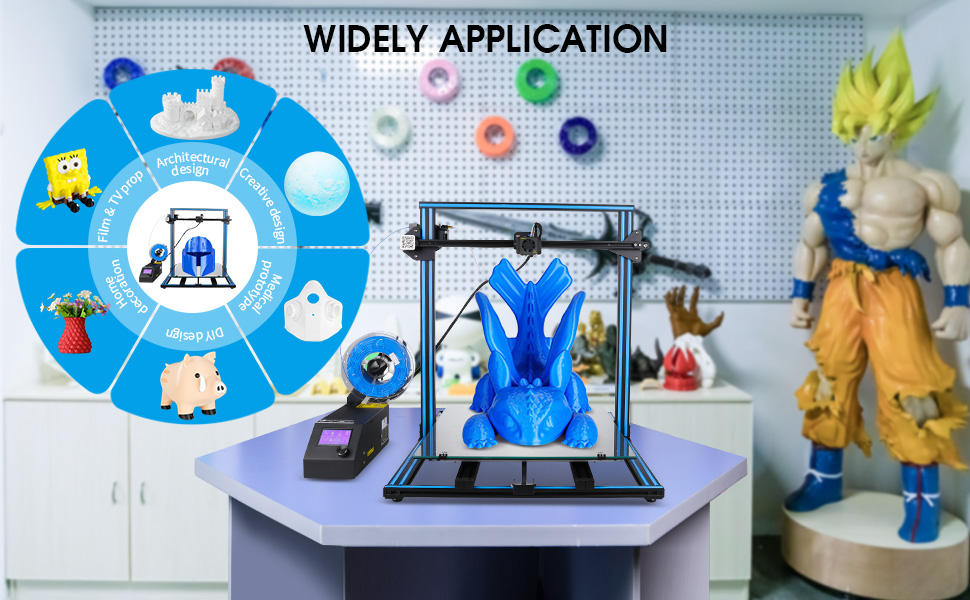 CR-10S5 Firmware/SD Card Files
CR-10 S5+CR-Touch_SD Card_EN_V2.0
Download
カスタマーレビュー
Write A Review
Ask A Question
Reviews (3)
Questions (2)