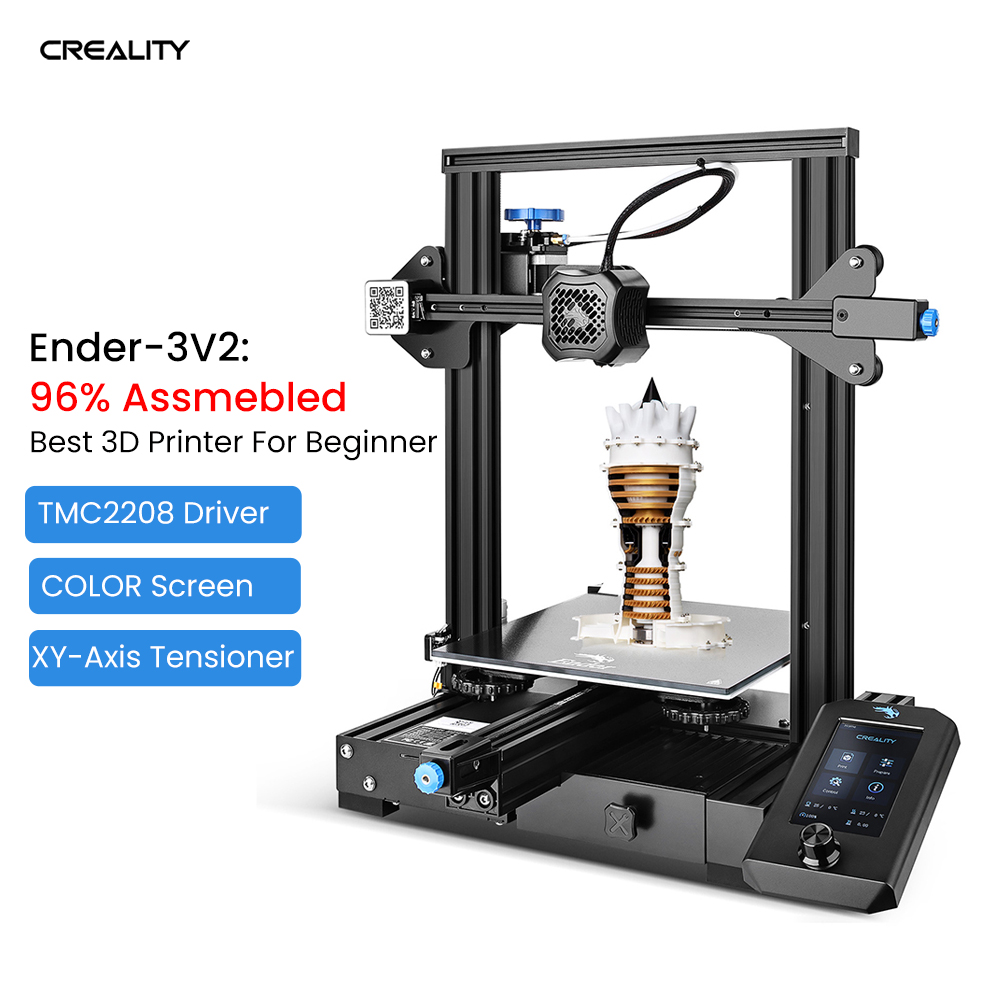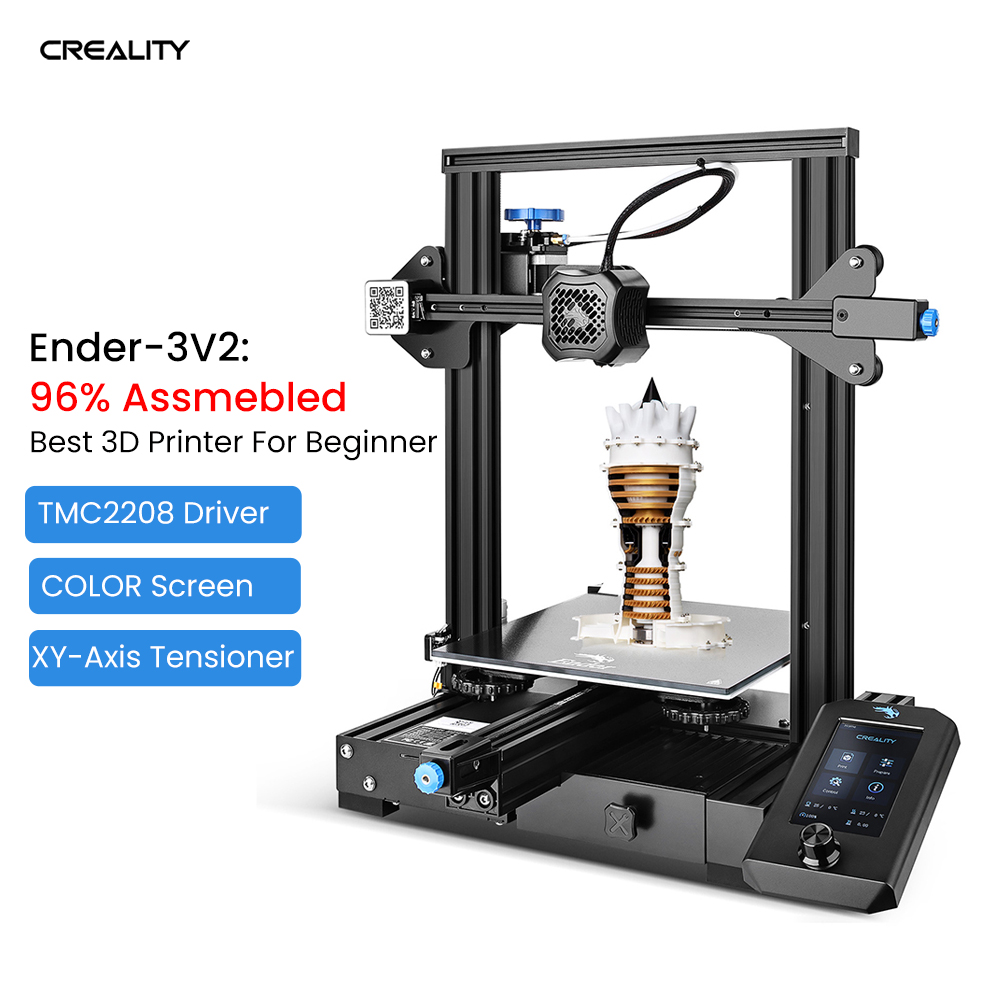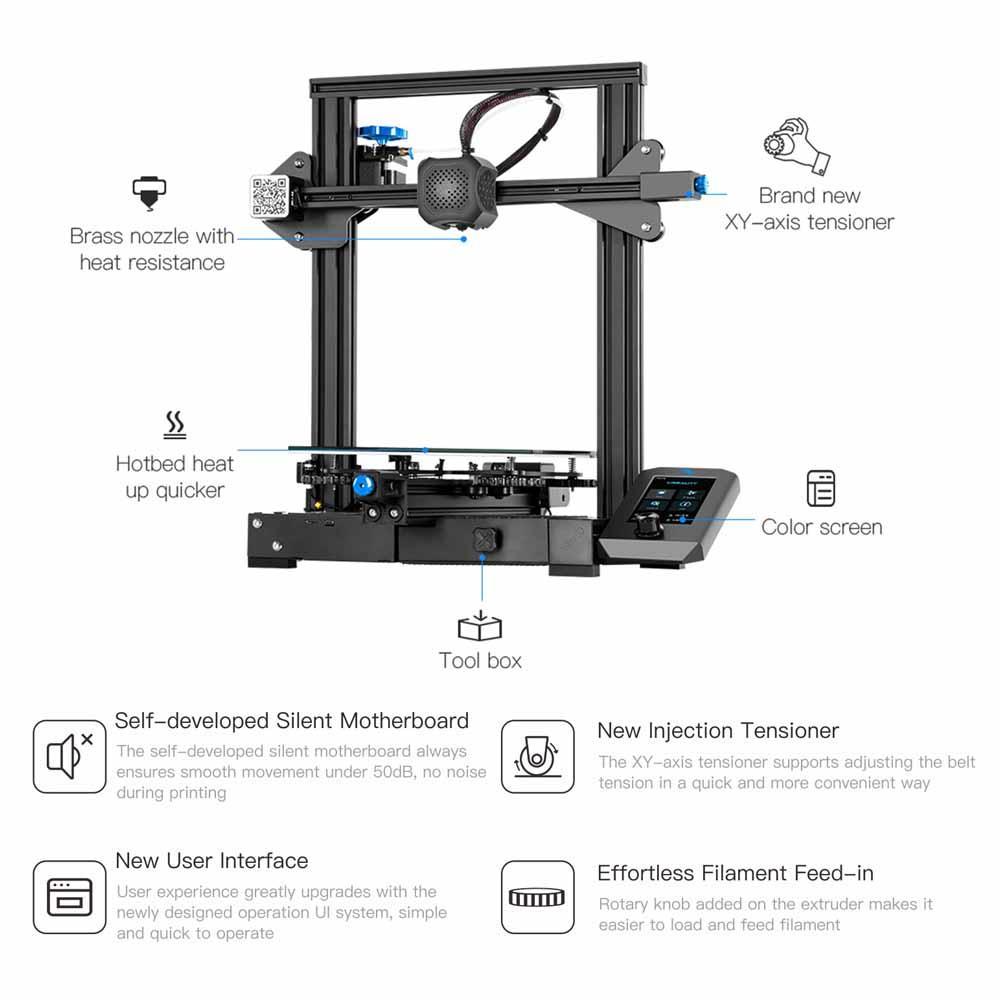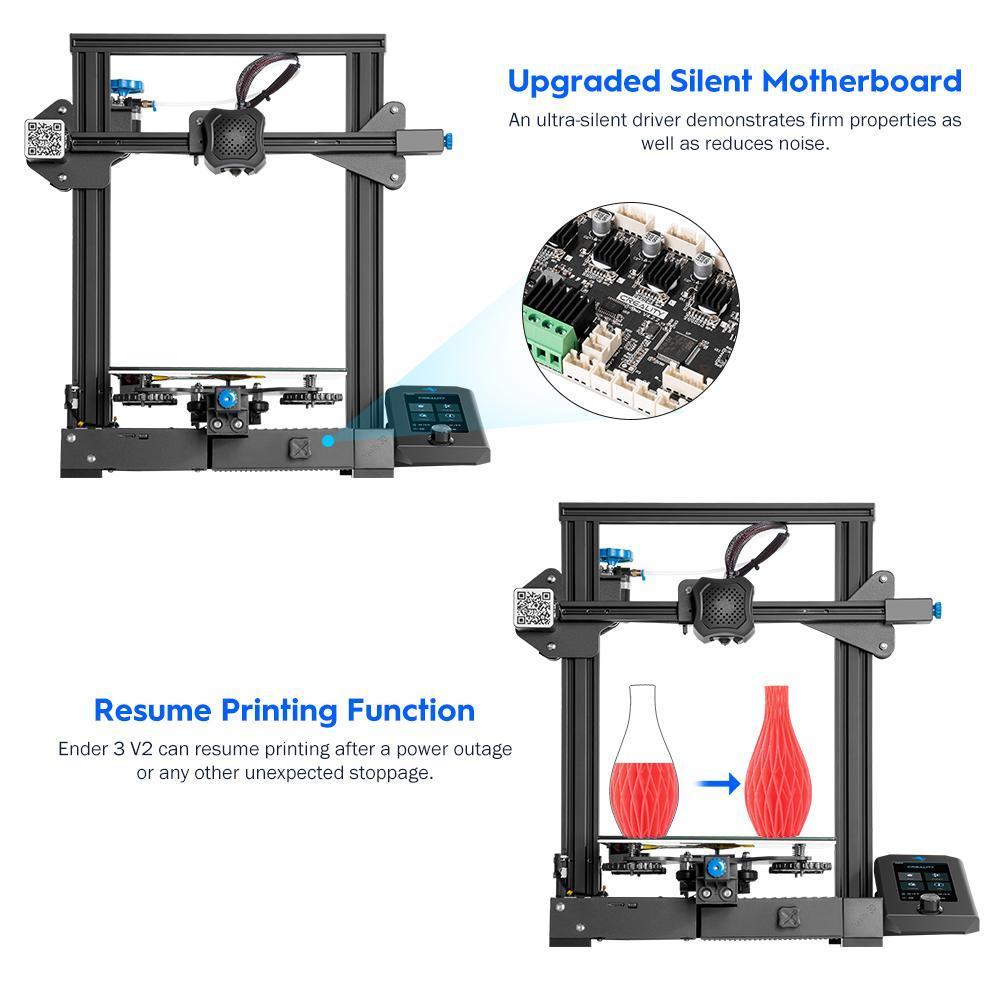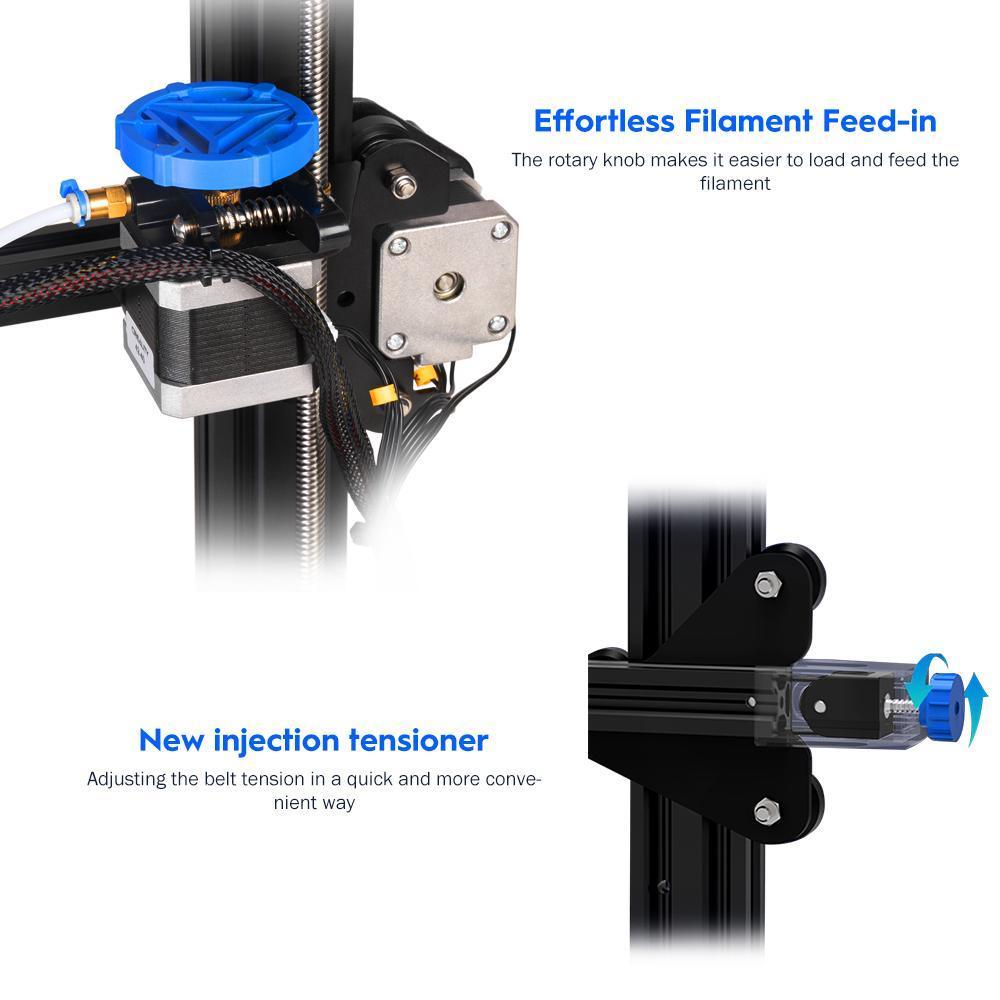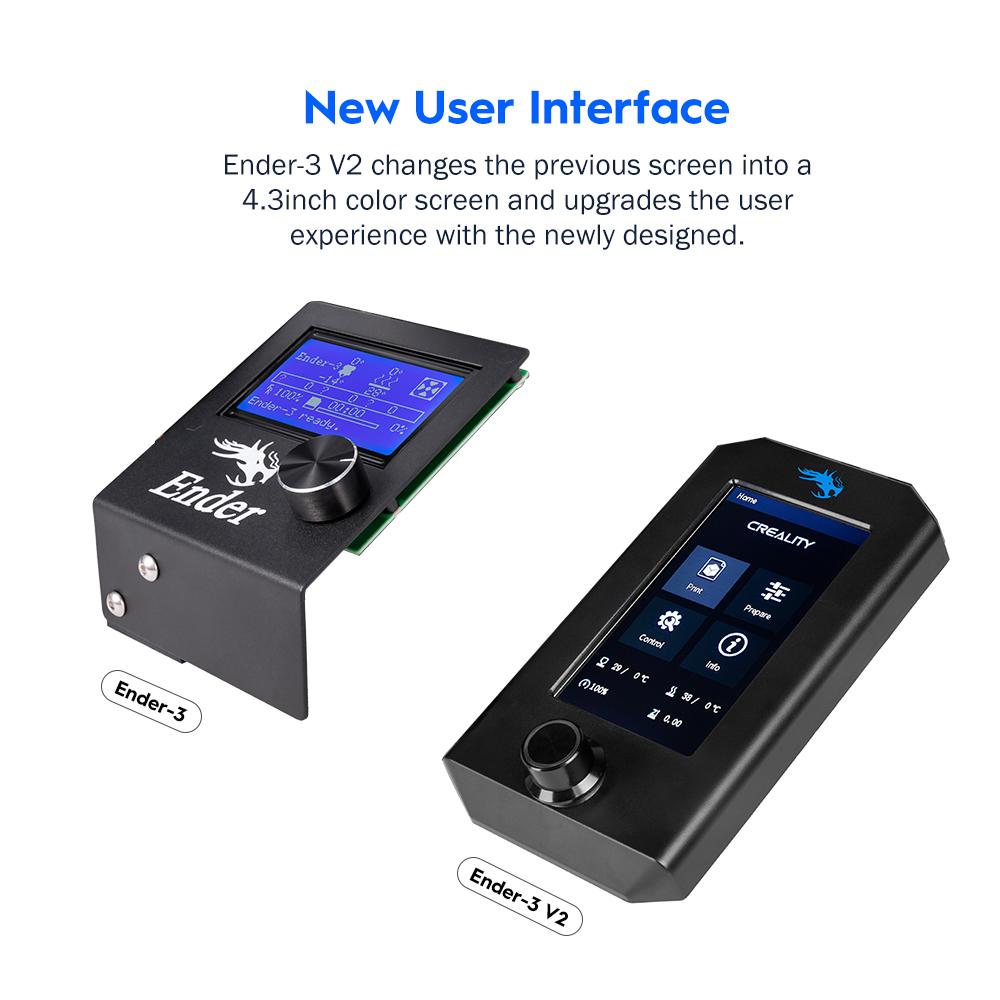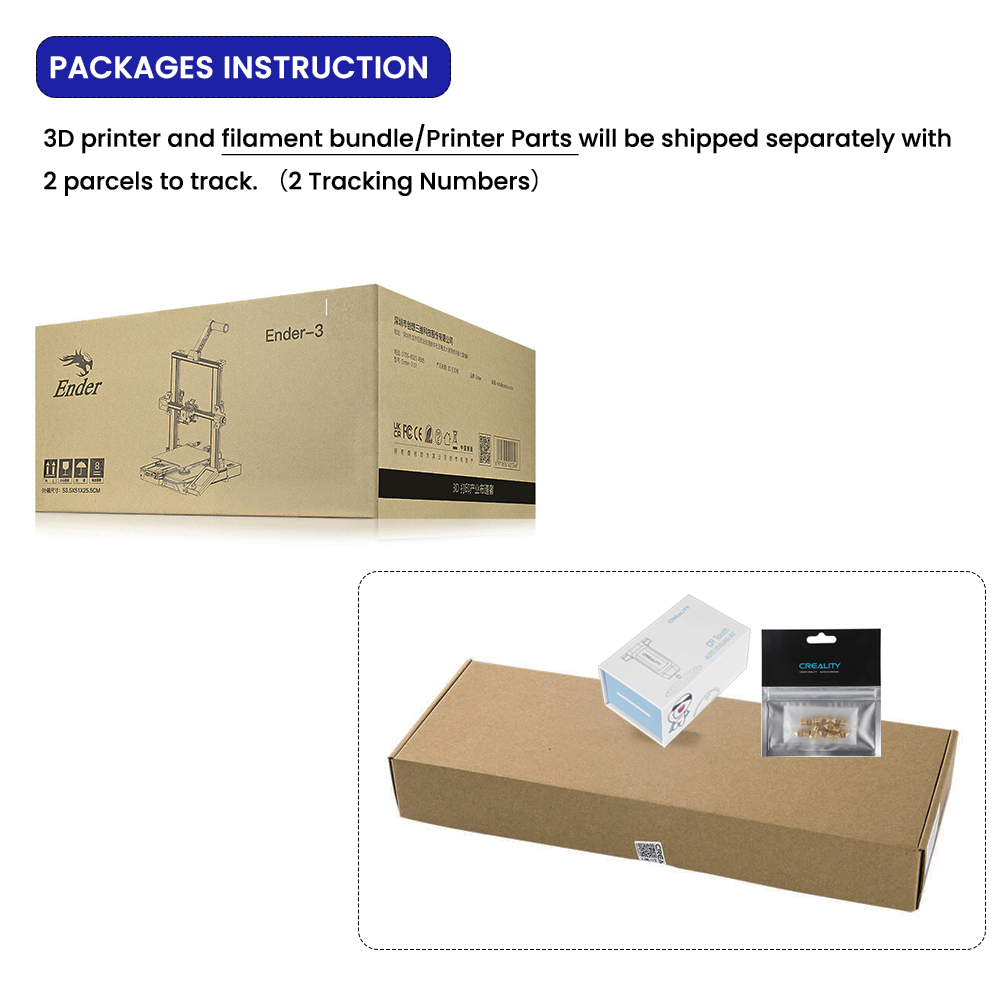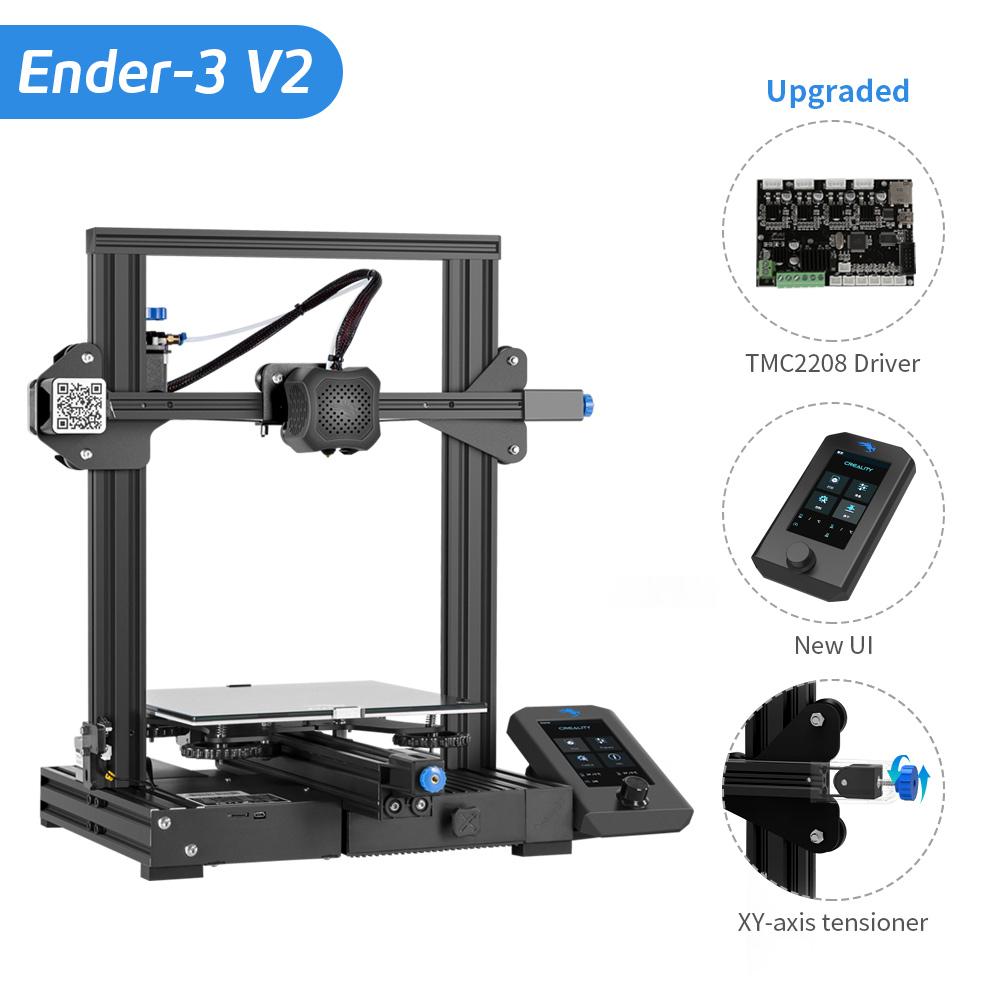 Ender-3 V2 3Dプリンター
Model-1

Please select product attributes before purchasing~~
Ship to
It is expected to arrive within and will cost
$
USD
to ship
This item can't be shipped to this Country/Region
Bundles
${ meal.bage }
${ meal.title }
${ meal.skus }
${ sku.name }:
${ skuVal }
People who bought this item also bought
Ender-3 V2 Main Feature:
4.3 Inch Color LCD Screen, 32-bit Silent Motherboard, Carborundum Glass Platform, UL Certified Meanwell Power Supply, Print Resume Function, 220 x 220 x 250mm Print Size
Creality Ender-3 V2 is great at your Best budget 3D printer. The main selling point of Ender 3 series 3D printers is stable printing, mainly because of the use of V-belt pulleys, which ensure smooth movement, low noise, wear resistance, and longer printing life.
In addition, a new XY axis Tensioner has been added to the new Ender 3 V2, which supports a faster and more convenient way to adjust the belt tension. The knob added to the extruder can be used more easily. Load and feed consumables. All these improvements make Ender 3v2 printing more stable.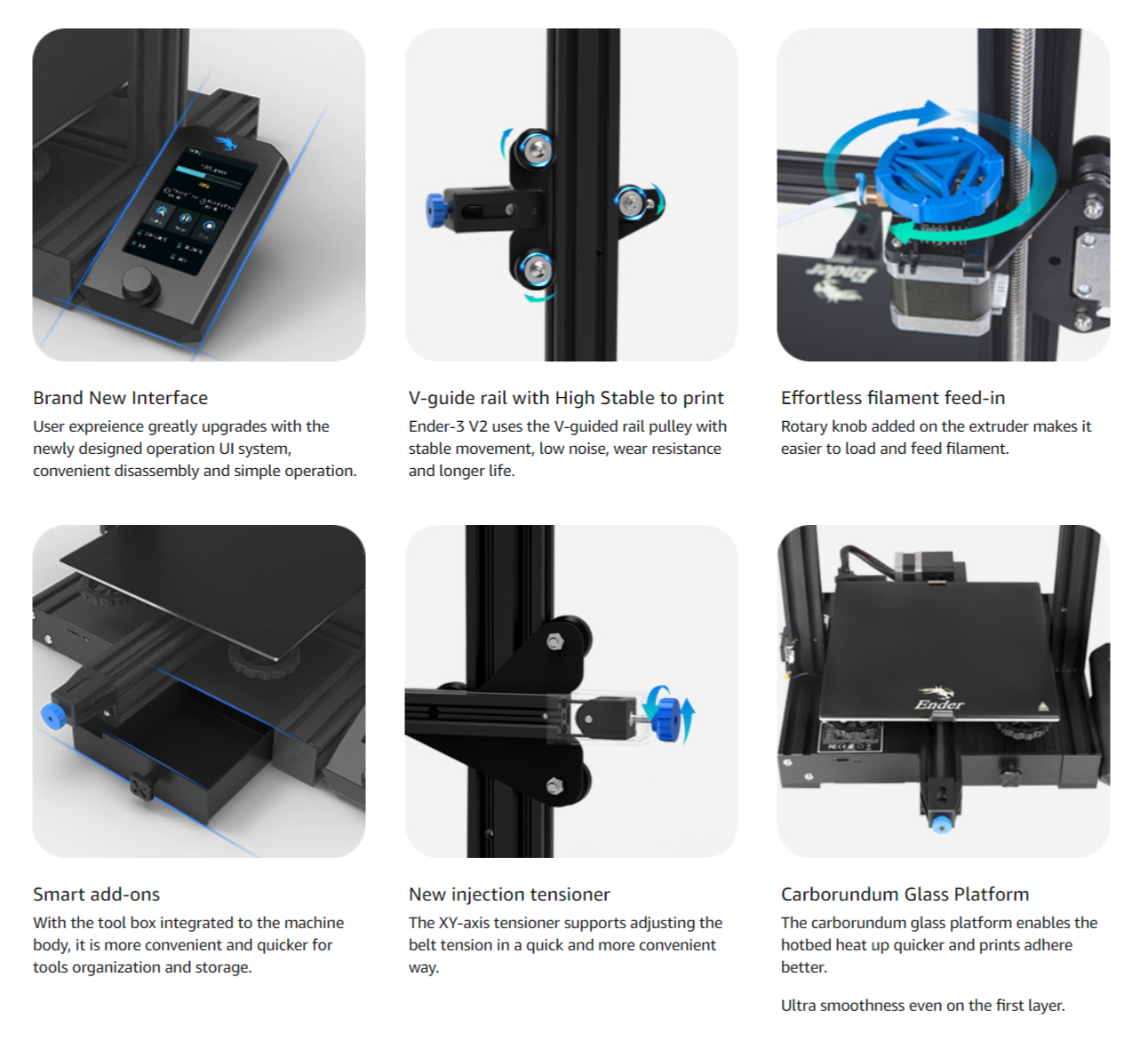 Creality Ender 3 Review
- The Best 3D Printer Under $300 (2021) - ALL3DP Top Pick/Teaching Tech

- Creality's NEW Ender 3v2 3D Printer! Unbox! Build! First Print!
- Level Up! Install Creality's BLTouch Bed Leveling Kit on Ender-3 V2!
Ender-3 V2 FAQS:
Q: Can the Ender 3 V2 be upgraded?
A: The Ender 3 v2 is upgraded from the pro. It supports changes to the PEI Build plate, 4.2.7 (TMC2225 silent board), add bl touch and Titan direct drive, etc... Learn more upgraded parts for ender 3 v2
Q: Ender 3 v2 filament not sticking to bed?
A: Do not stick to the heated bed, the following adjustments are recommended:
1) It may be a leveling problem, please refer to the linked video for leveling. https://youtu.be/4JGLRgsLfHE
2) If the printing speed of the first layer is too fast, it may cause a non-stick bed. It is recommended to adjust the printing speed to 30%-50% of the normal printing speed by rotating the knob when printing the first layer. After the first layer is printed, return to 100% printing speed
3) The soft magnetic sticker/carbon-silicon crystal glass is smooth and non-stick, try to apply solid glue evenly on the glass plate/or stick a layer of masking tape before printing. Please do not use IPA to wipe the glass plate. Organic solvents will destroy the coating on the surface of the glass plate.
カスタマーレビュー
Write A Review
Ask A Question
Reviews (37)
Questions (5)