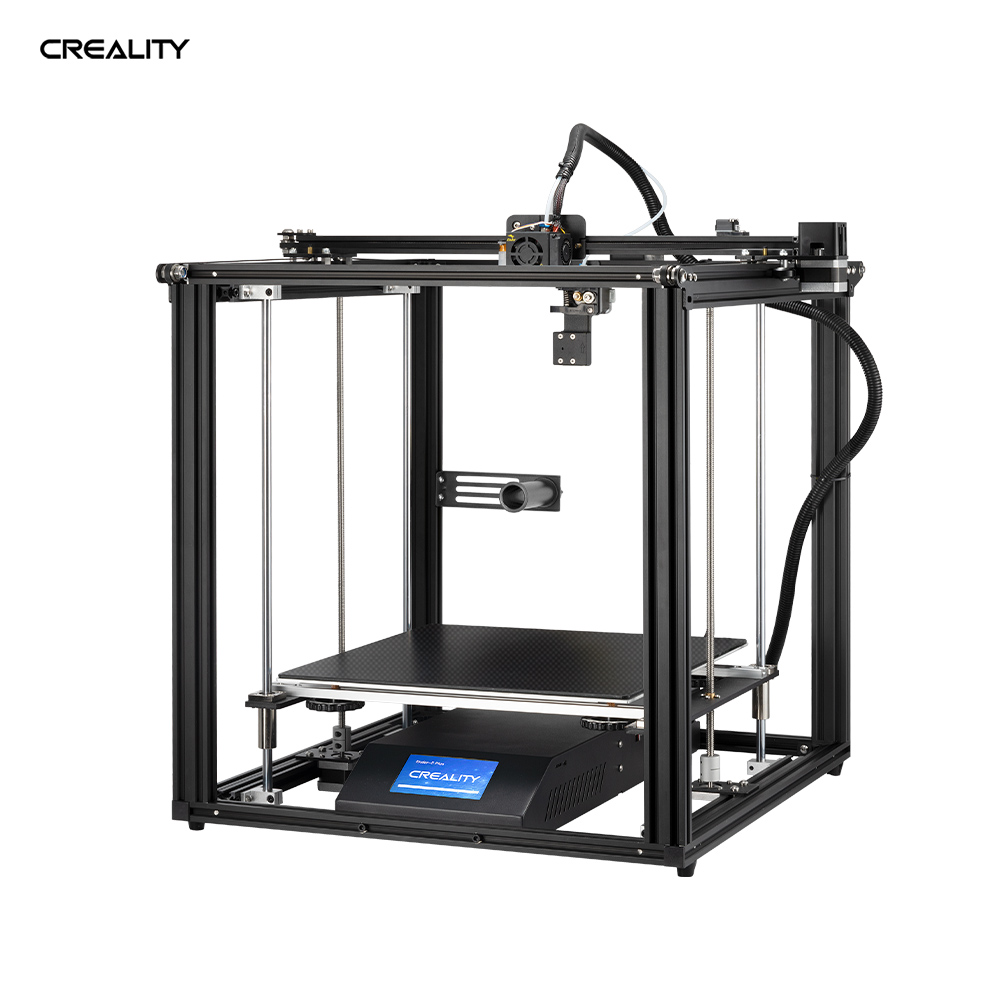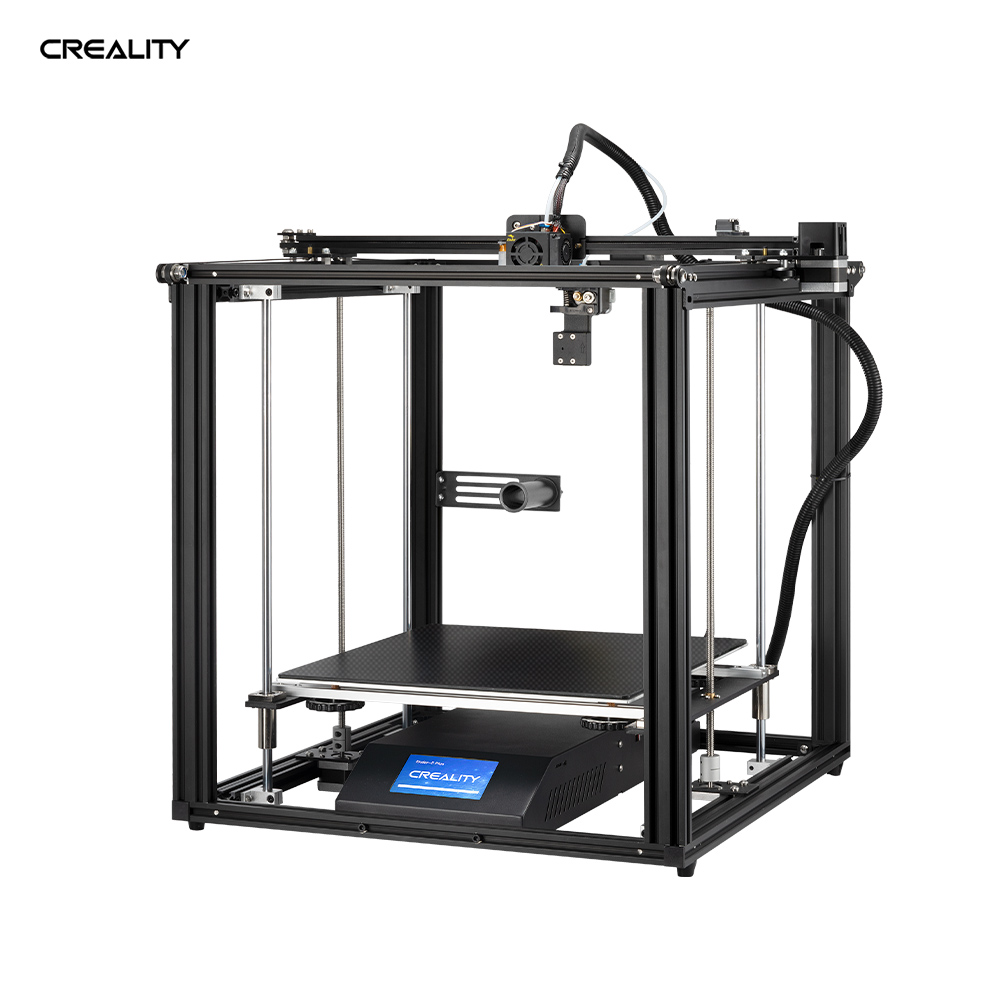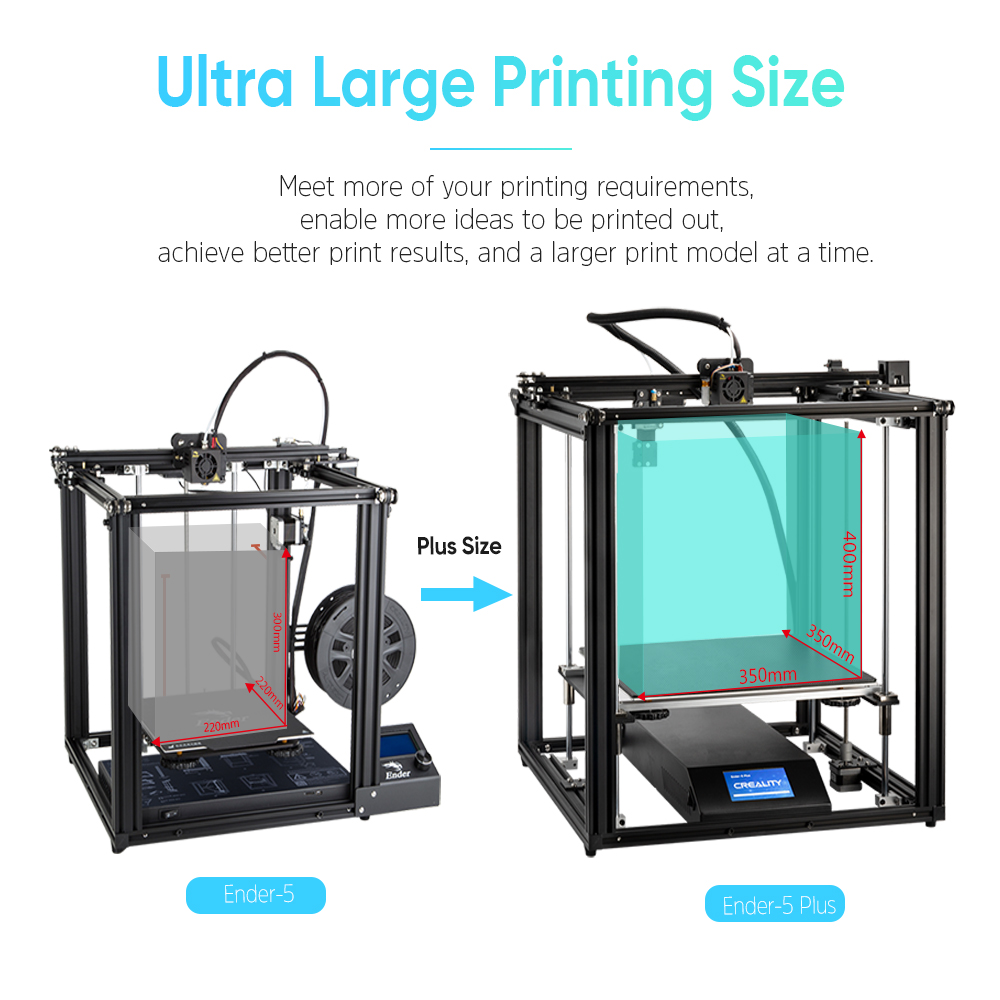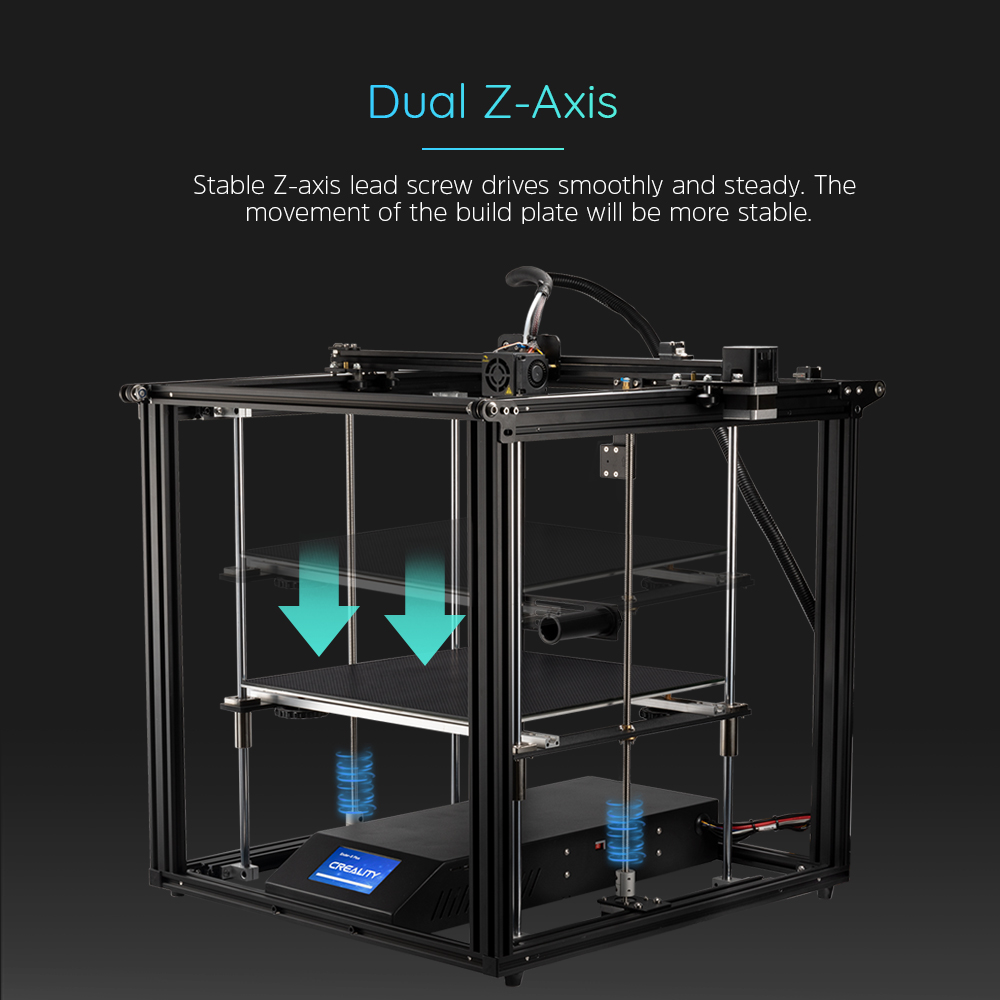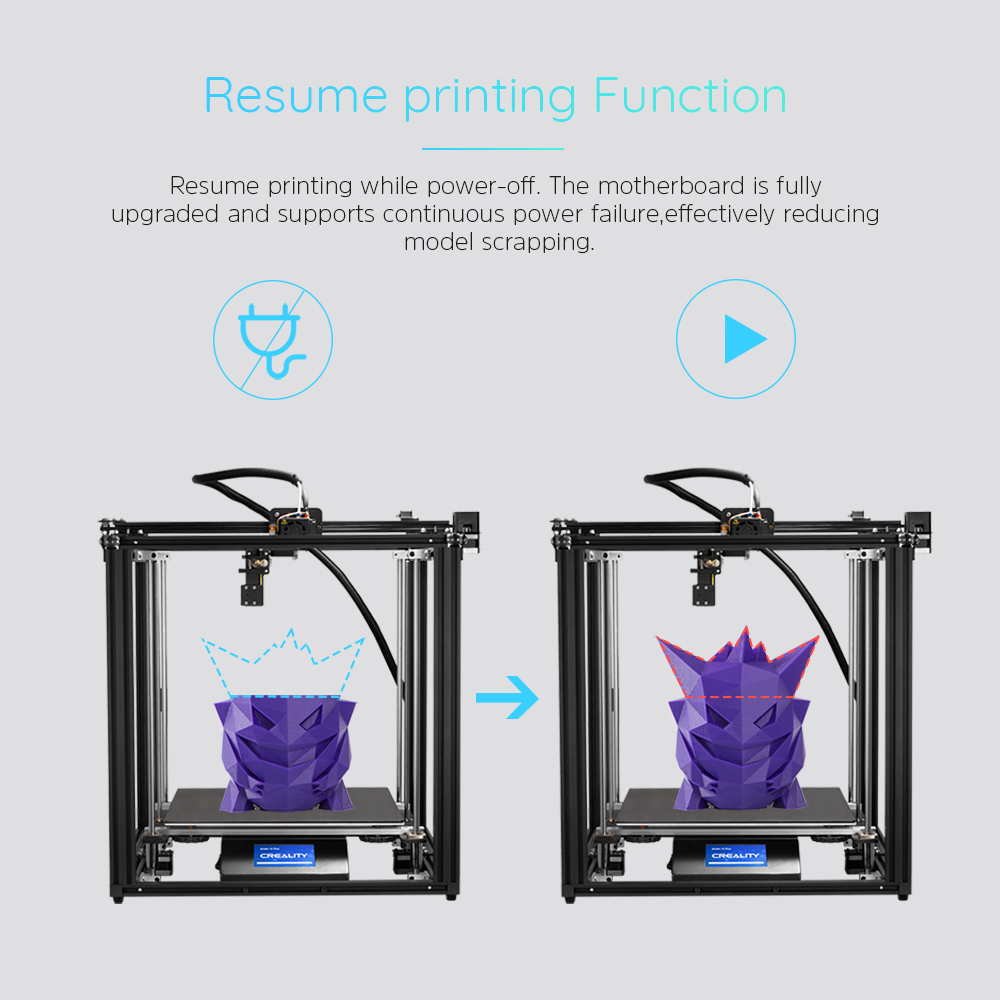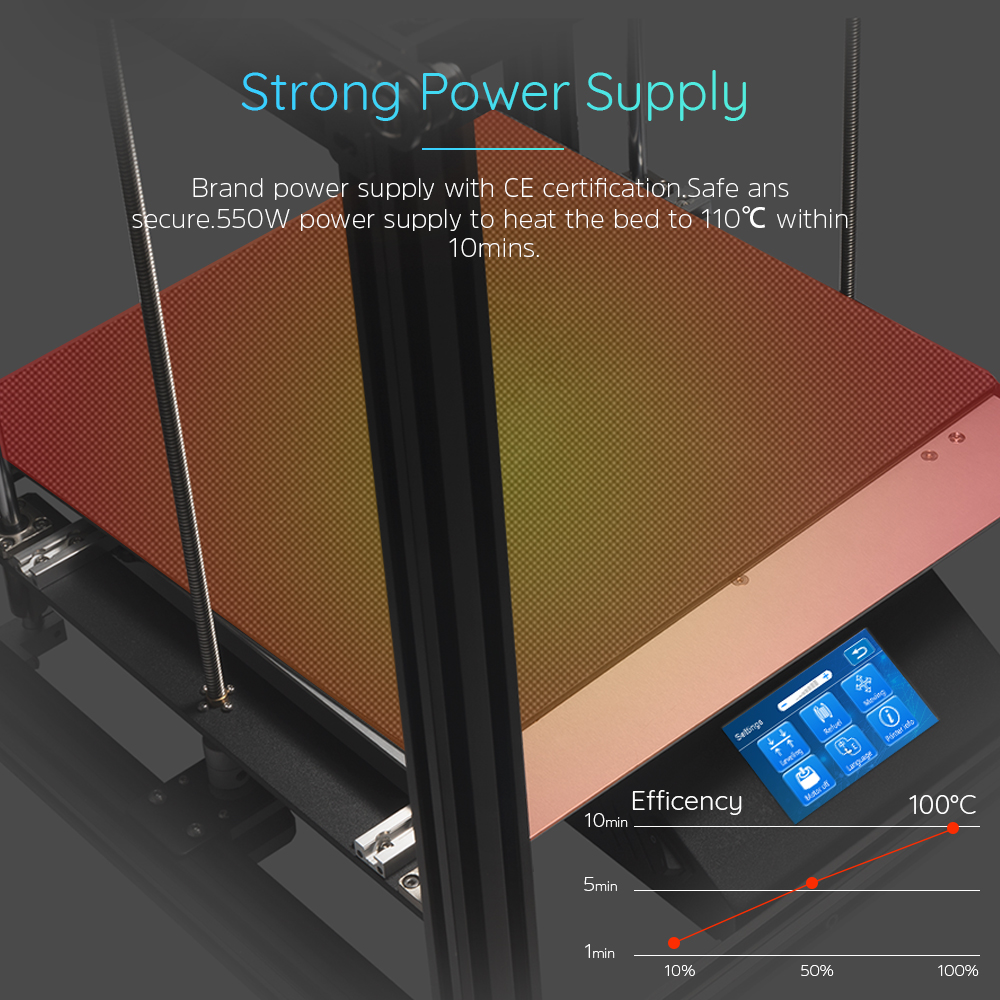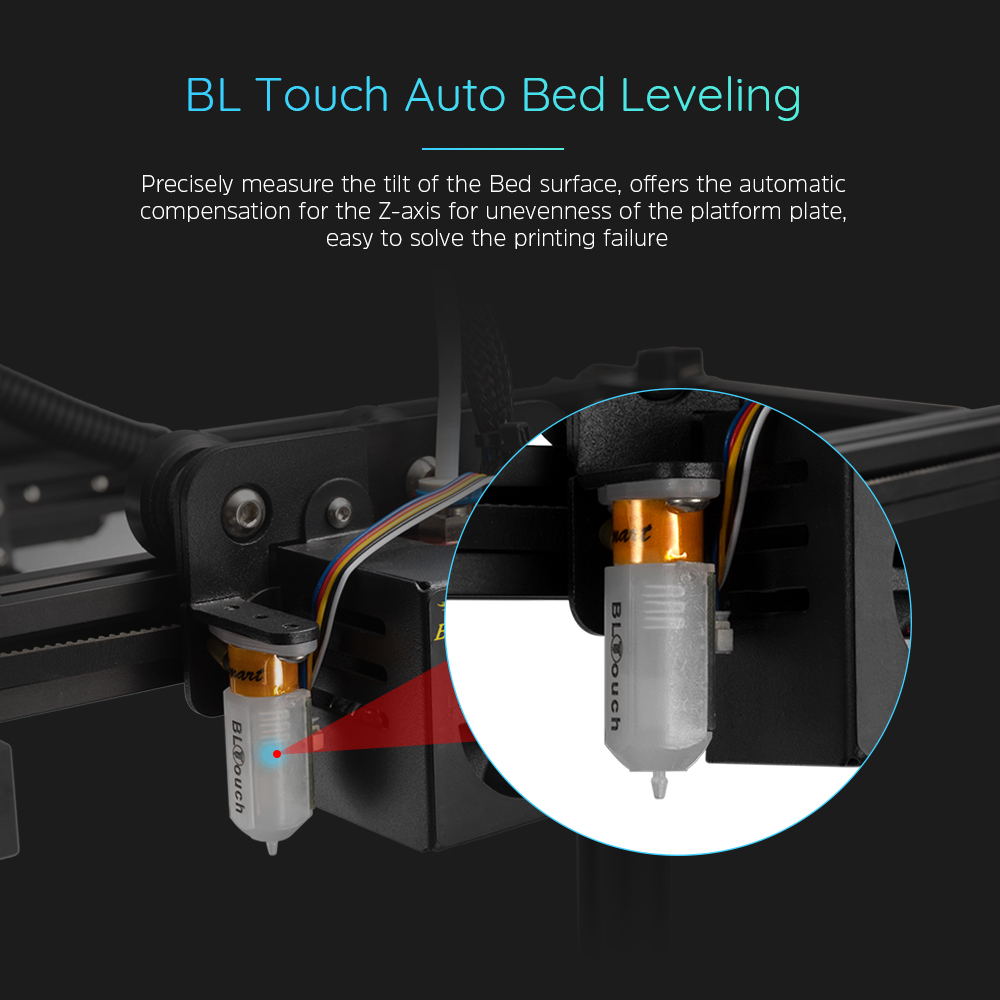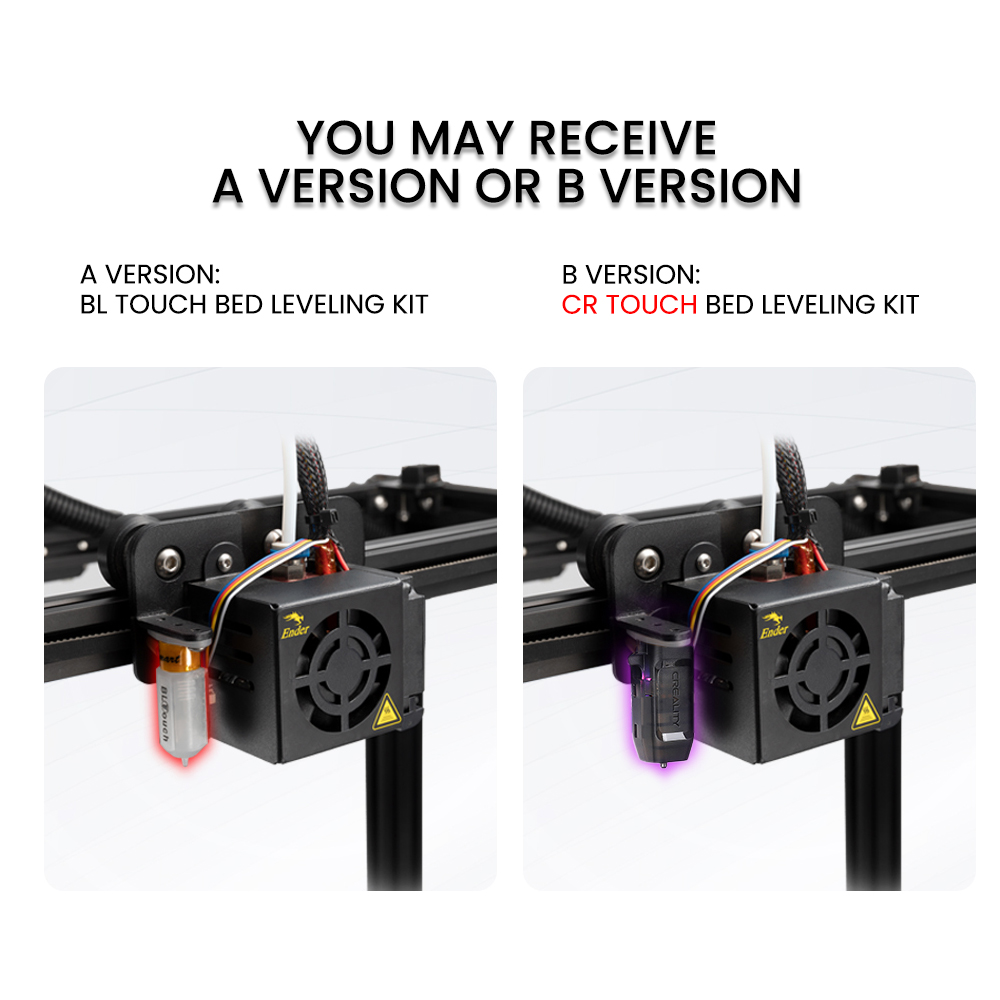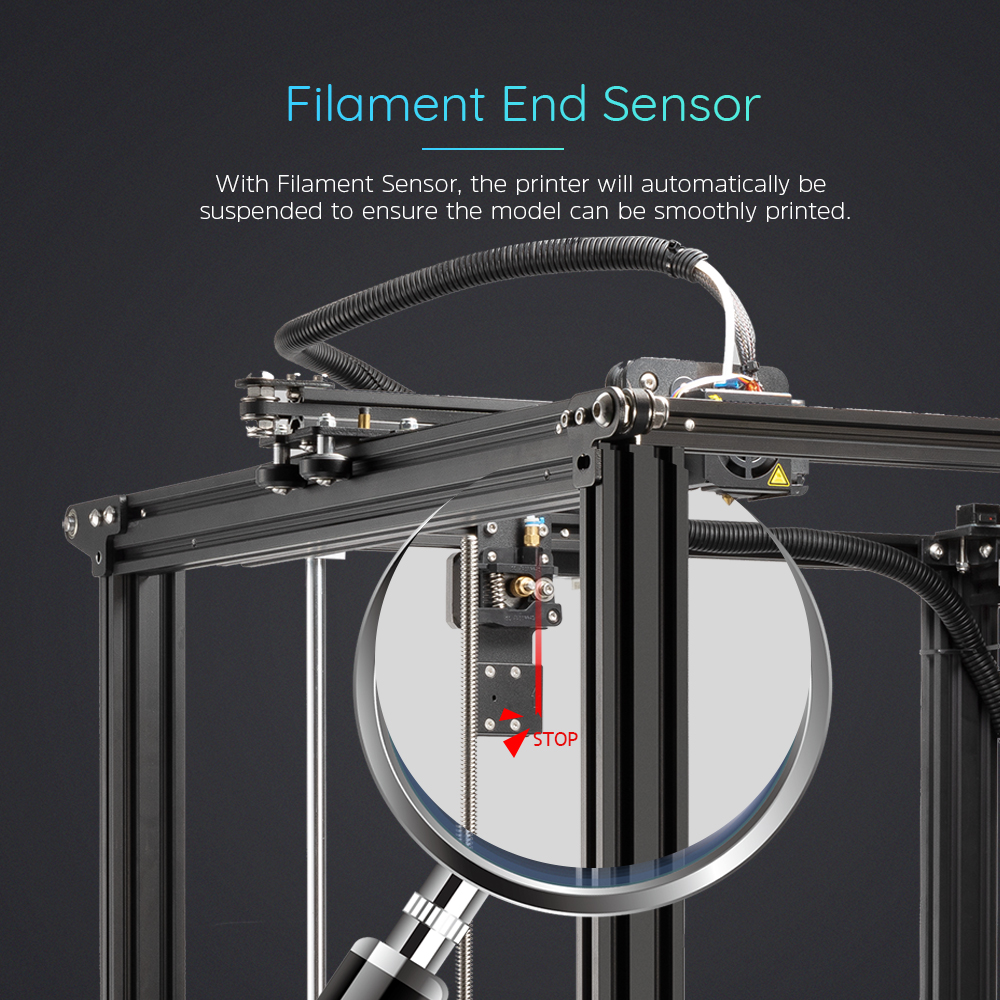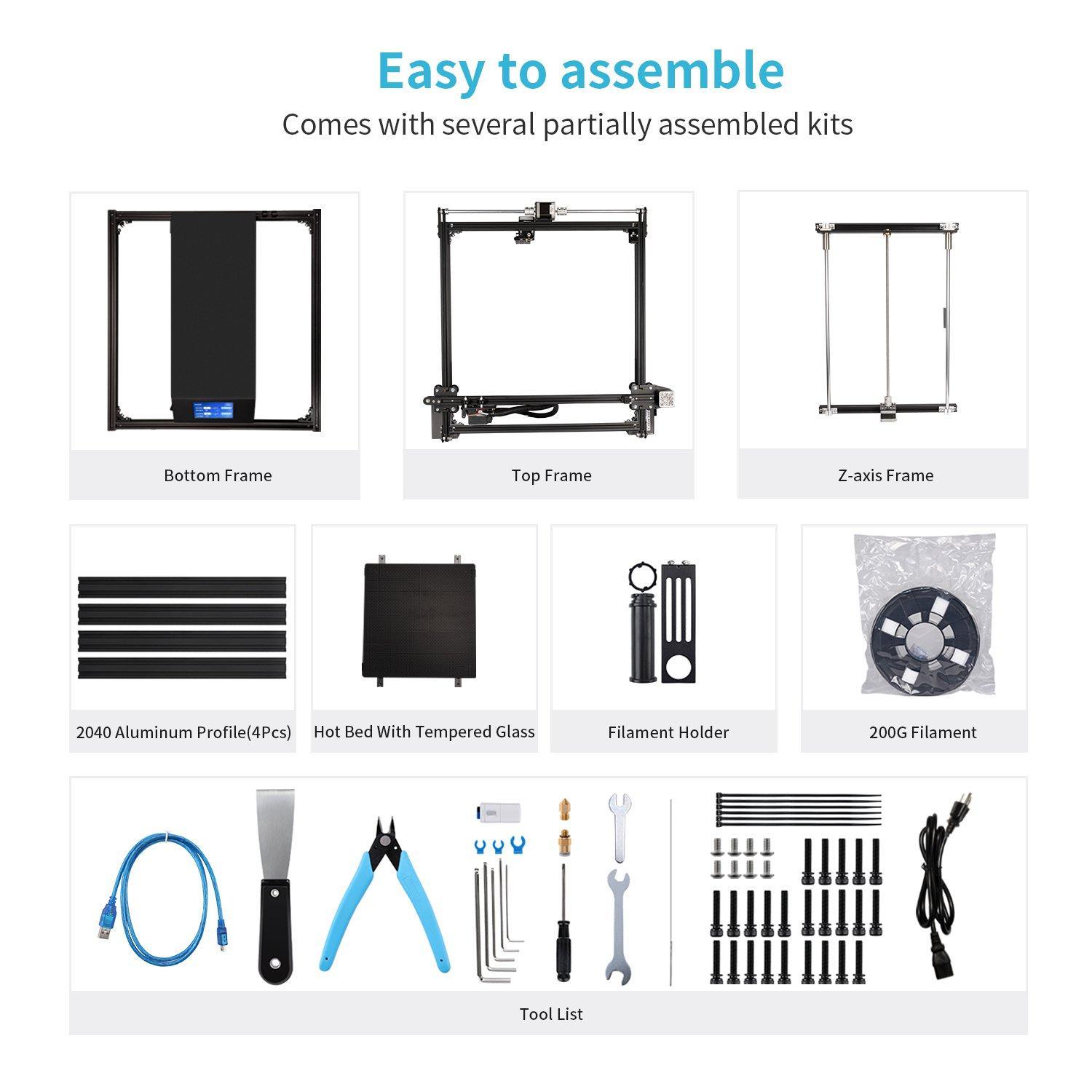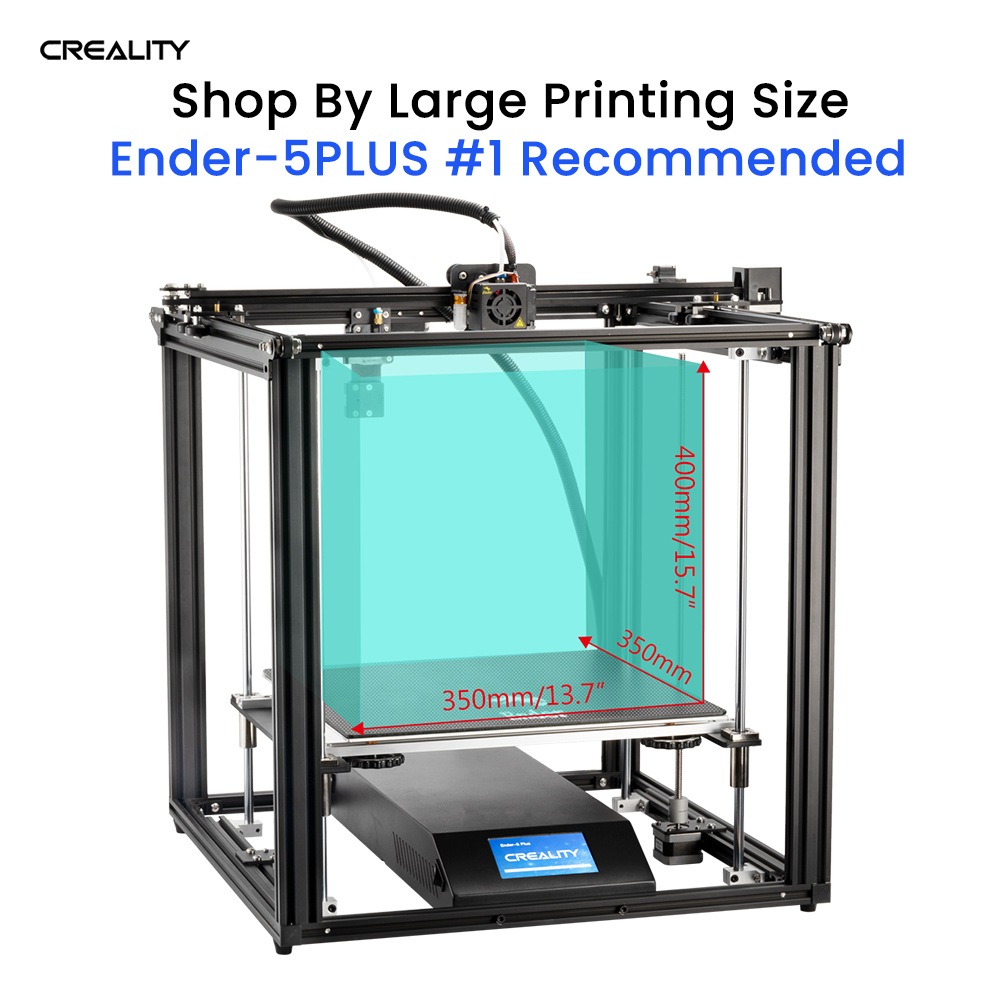 Creality Ender 5 Plus Large 3D Printer 350x350x400mm
Model-1

Please select product attributes before purchasing~~
Ship to
It is expected to arrive within and will cost
$
USD
to ship
This item can't be shipped to this Country/Region
Bundles
${ meal.bage }
${ meal.title }
${ meal.skus }
${ sku.name }:
${ skuVal }
People who bought this item also bought
Creality Ender 5 Plus: 350*350 Large Size BL Touch Auto Leveling 3D Printer
【High-Performance 3D Printer】
Experience the power of the Creality Ender-5 Plus 3D Printer and its exceptional printing capabilities. With impressive precision, speed, and stability, this printer delivers professional-grade results . Achieve intricate details and smooth finishes, bringing your designs to life with astonishing accuracy. The Ender-5 Plus is engineered to meet the highest standards of performance, ensuring every print meets your expectations.
【Expansive Printing Space】
Discover the freedom to create larger-scale models and projects with the Ender-5 Plus's generous printing space of 350x350x400mm. This ultra-large format opens up a world of possibilities, allowing you to bring your grandest ideas to reality. Whether it's architectural prototypes, artistic sculptures, or functional parts, the Ender-5 Plus provides the canvas for your imagination to flourish.
【Advanced Features】
The Ender-5 Plus is equipped with advanced features designed to enhance your printing experience and convenience. Self leveling bedleveling ensures hassle-free setup, saving you time and effort. The resume printing function allows you to pick up where you left off in case of power outages or interruptions, eliminating wasted time and filament. The intuitive touch screen control grants you easy access to all printer settings, simplifying the printing process.
【Premium Quality Materials】
Crafted with high-quality components, the Ender-5 Plus guarantees superior print quality and durability. Its sturdy metal parts ensure stability during printing, minimizing vibrations and resulting in smoother prints. The heat-resistant glass platform provides excellent adhesion and heat distribution, ensuring optimal print bed conditions for consistent and reliable results. Trust in the Ender-5 Plus to deliver exceptional prints time after time.
【Dual Z-Axis】
Stable Z-axis Lead screw drive smoothly and steady. The movement of the build plate will be more stable.
Ender 5 Plus Unboxing Build&Set-Up
Creality Ender 5 Plus Firmware Flashing (BLTouch Fix)
Creality Ender 5 Plus Specifications:
Molding Technology: FDM
Printing Size: 350*350*400mm
Printing Accuracy: ±0.1mm
Nozzle Number: 1
Nozzle Size: Standard 0.4mm
Layer Thickness: 0.1mm-0.4mm
Printing Speed: 60mm/s-180mm/s
Heatbed Maximum Temperature: ≤260℃
Print Platform Max. Temperature: ≤110℃
Printing Method: Online or TF card offline printing
File Formats: STL,Odj,Amf Slicing
Slice Software: STL,Odj,Amf Slicing
Filaments Supported: PLA,ABS,Soft Glue,Wooden,Copper
Containing,Gradient,etc.
Filament Diameter: 1.75mm
Operation System: For MAC/Linux/WindowsXP/Vista/7/10
Machine Size: 63.2 * 66.6 * 61.9cm / 24.9 * 26.2 * 24.4in
Package Size: 73.0 * 74.0 * 31.0cm / 28.7 * 29.1 * 12.2in
Auto Leveling: BL Touch Leveling
Silent Board: No
Power Supply: Input: 100-240V AC
Output: DC 24V 21A, Max. 25A, Max. 550W
Upgraded & Warm Tips:
Ender 5plus has 2 version 3d printer firmware, please choose the corresponding files if need!
Original Version: Chinese/English Only
【Ender-5Plus -BLTouch -0117_V1.70.2 BL】& 【EN/CN Screen Frimware】
Multi language Verison: 9 Languages Supports.
【Ender-5 PlusMarlin1.1.6-HW-V2.2-SW-V1.70.3BLTouchMulti】
The firmware of silent board was a multi language version! If you want to upgrade to a silent board. Please flash your screen frimware to to the same multi version.
Article Guide
Ender 5PLUS: Firmware Download and Upgrades >>>
Ender 5 Plus Silent Board: How to Install It>>>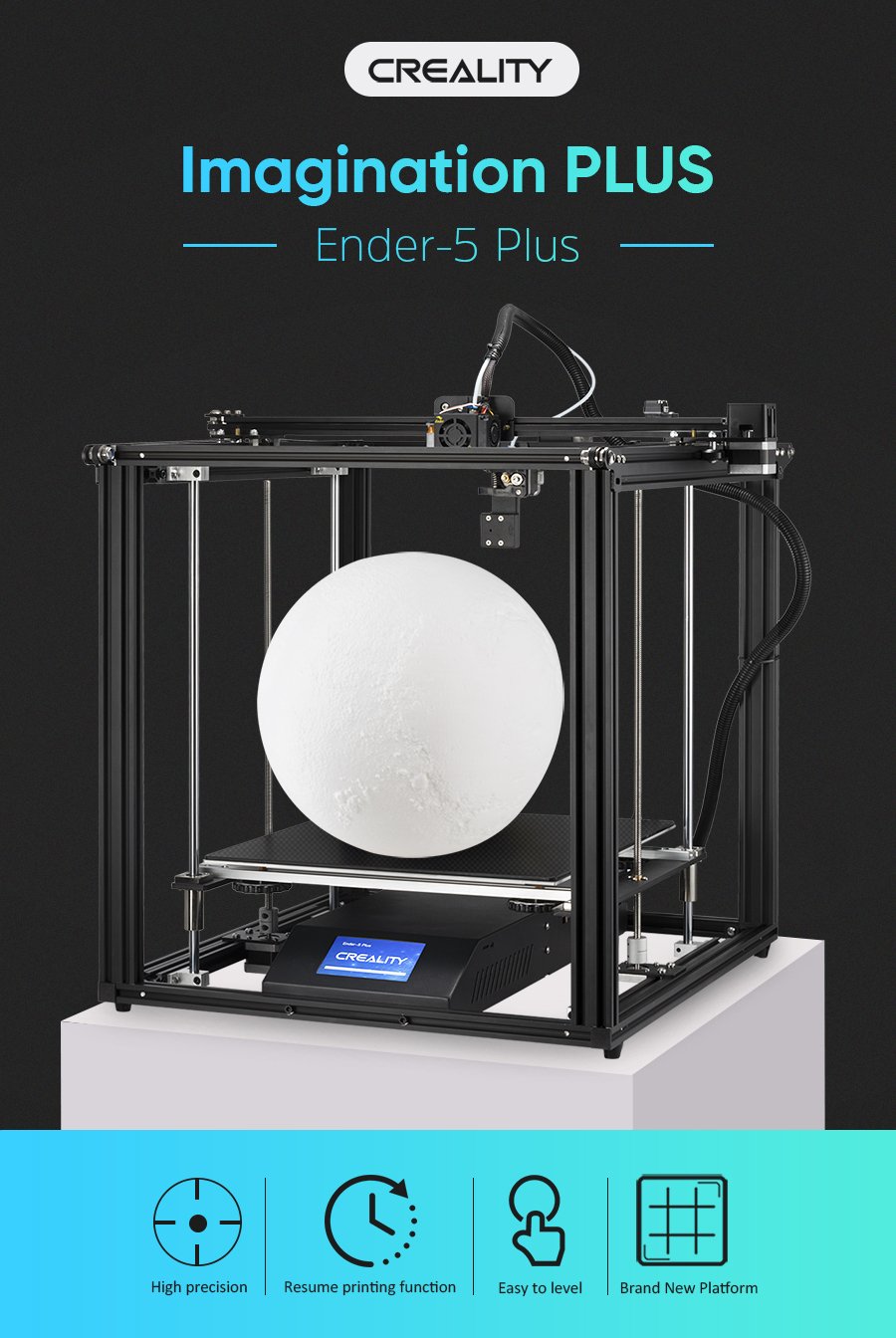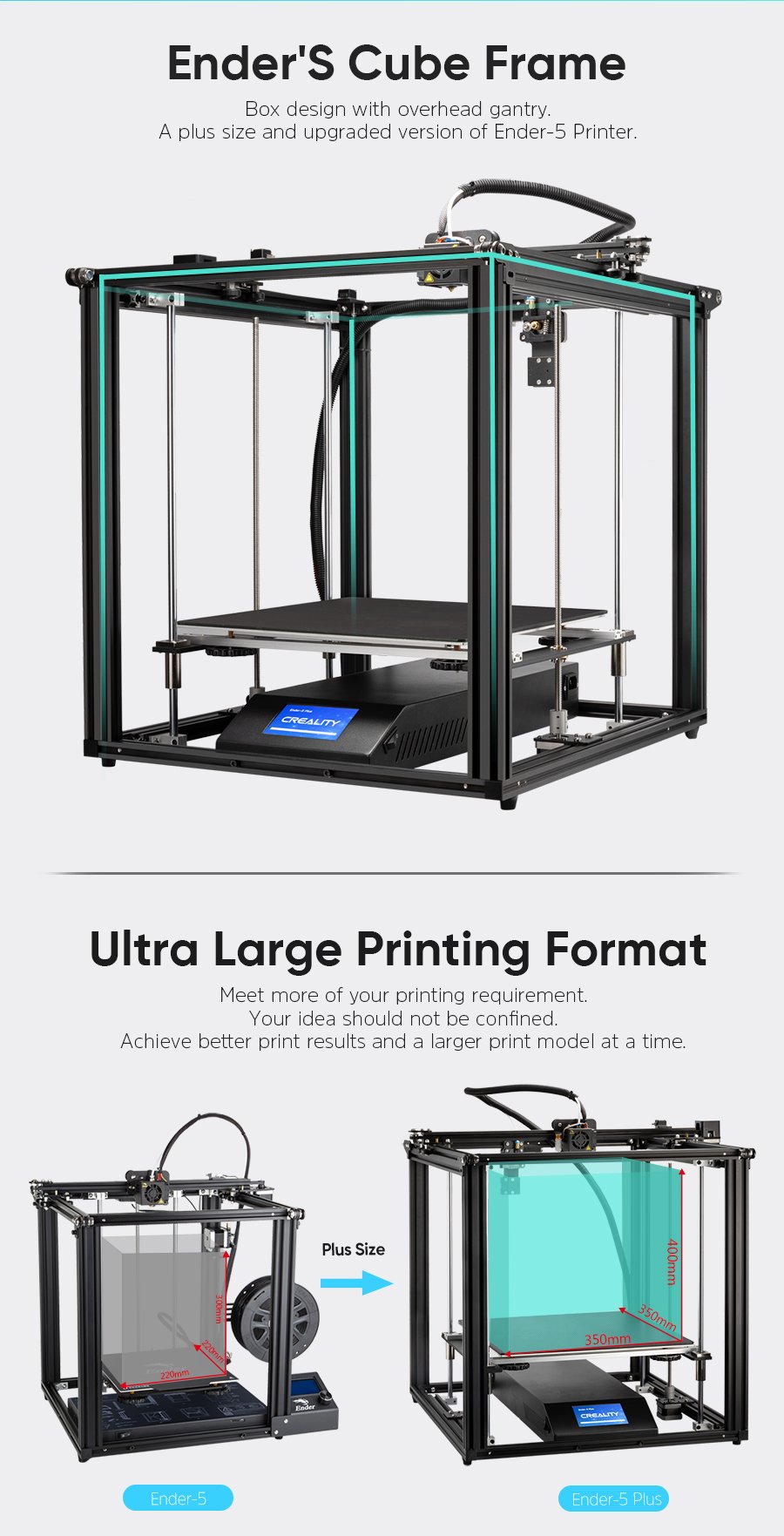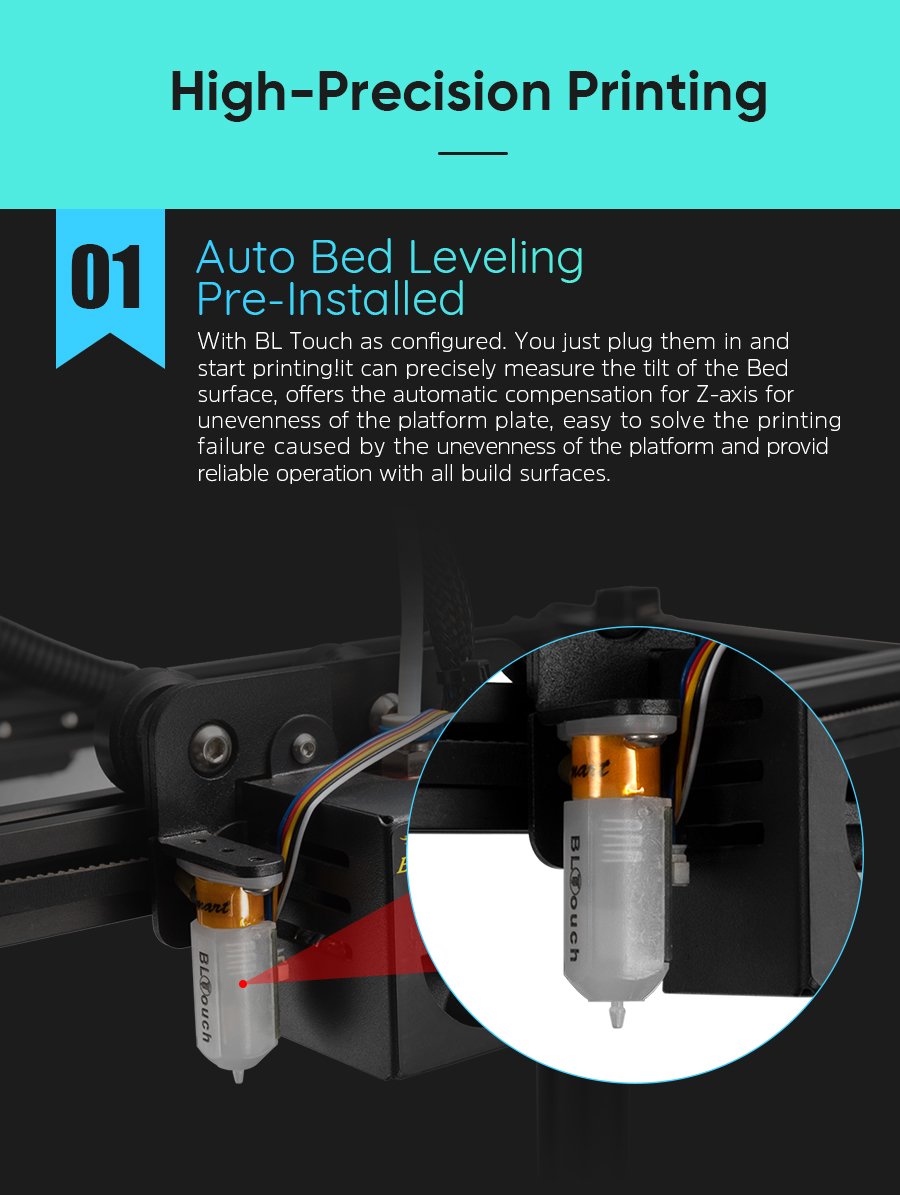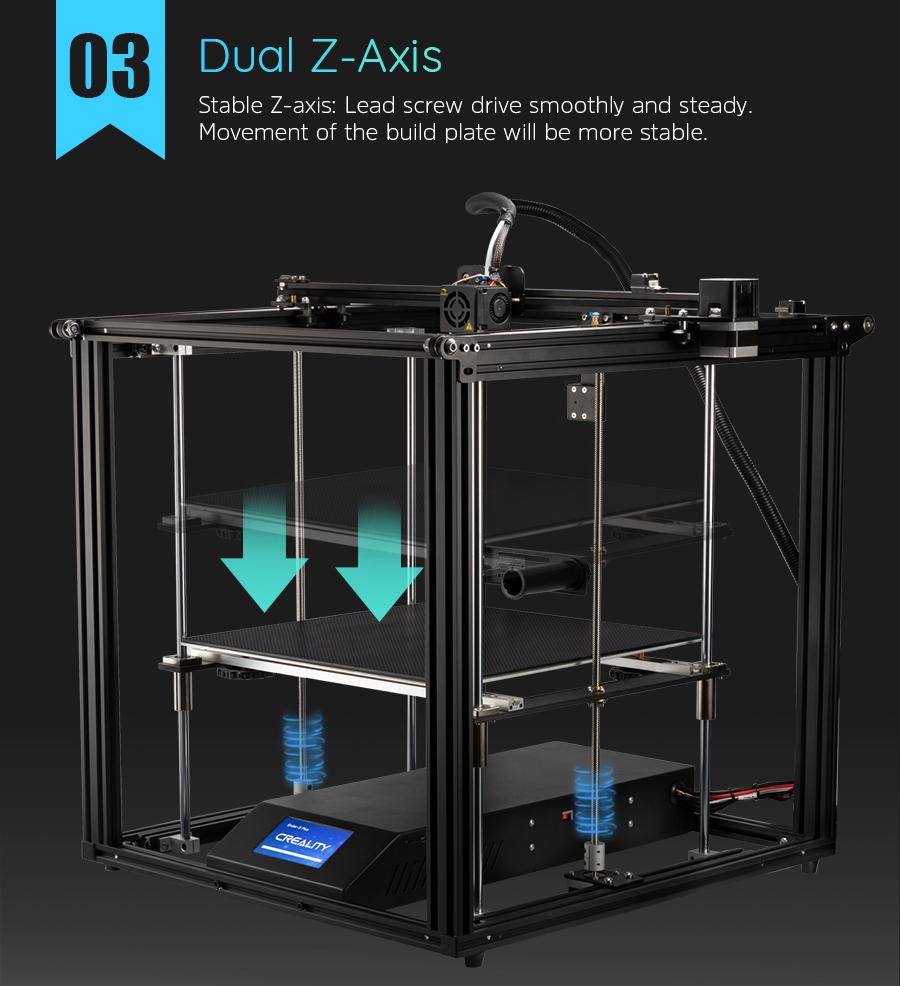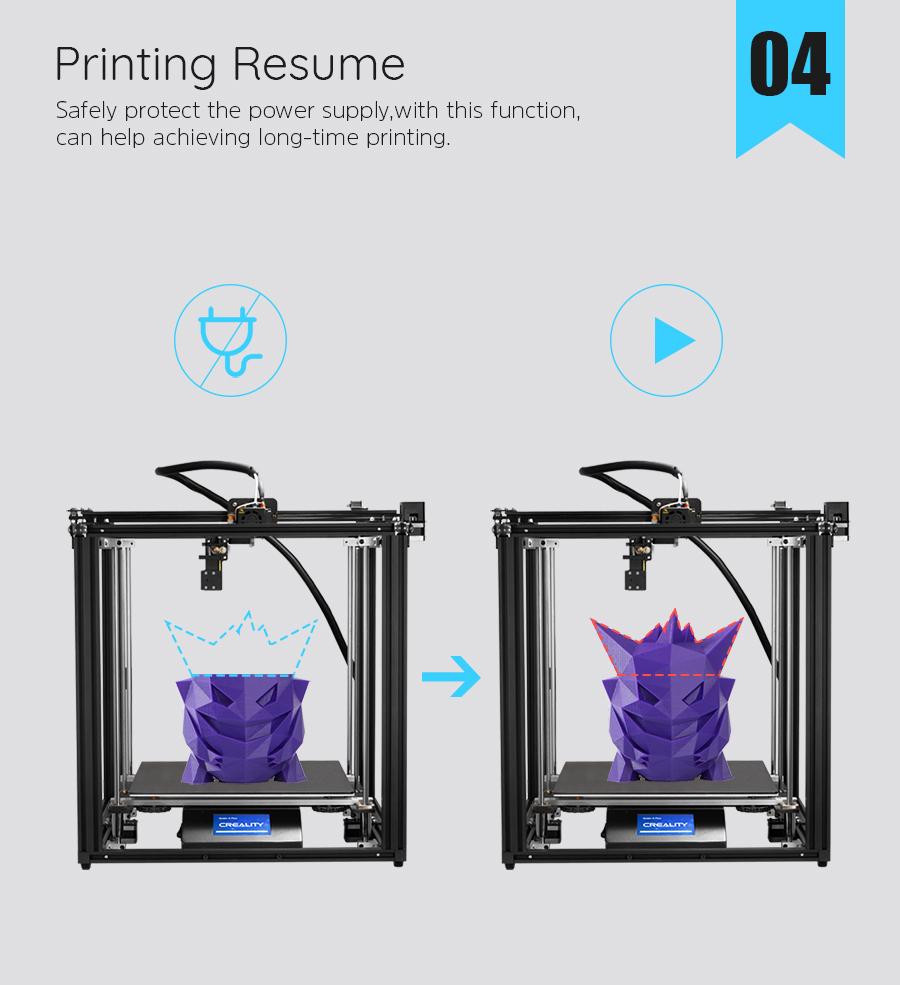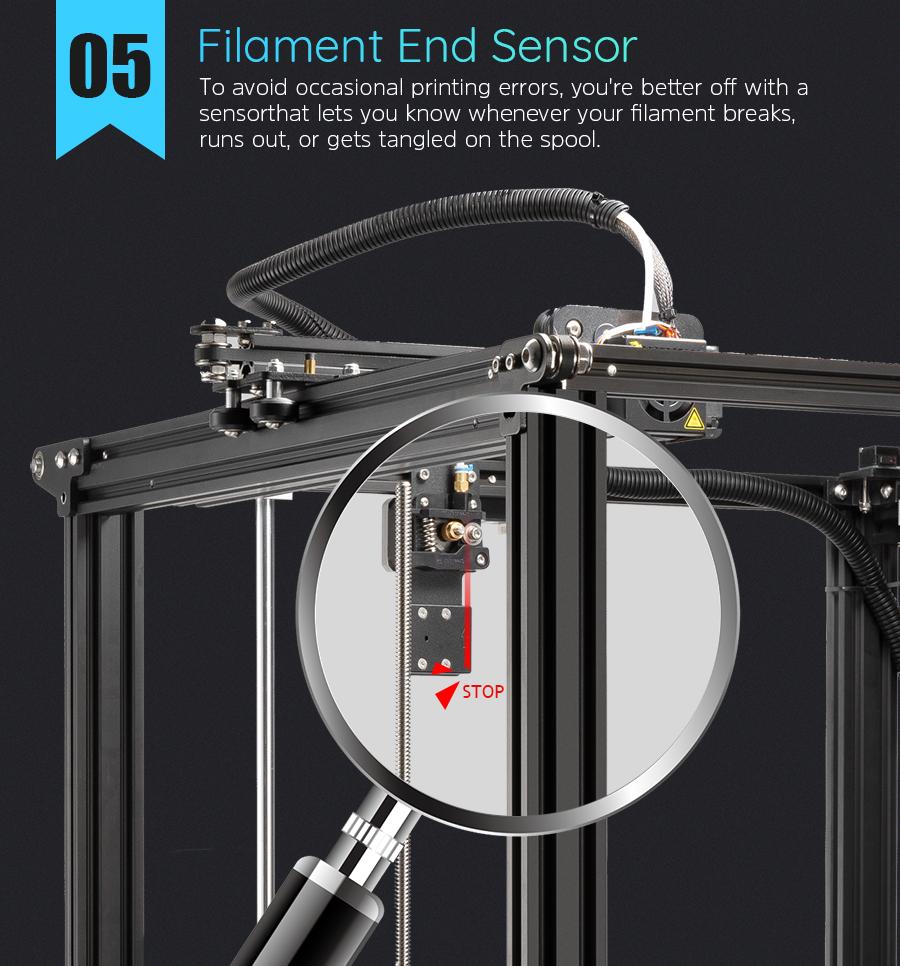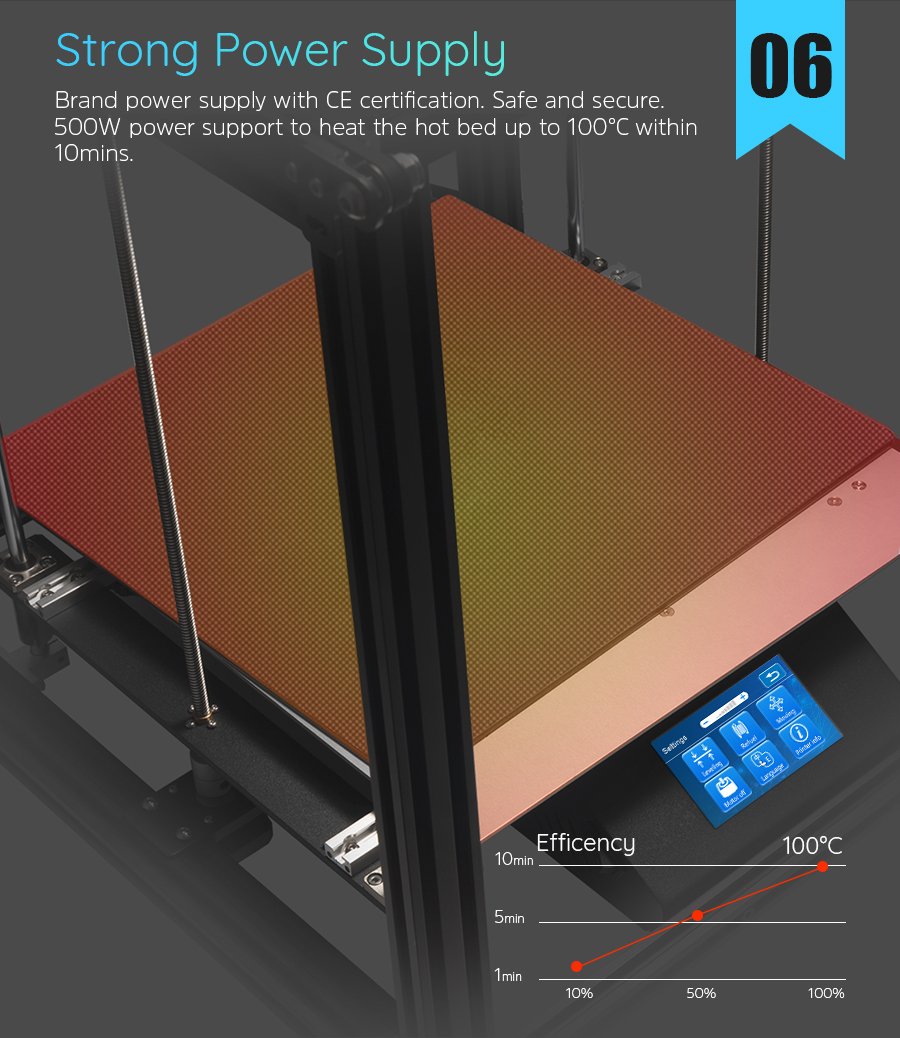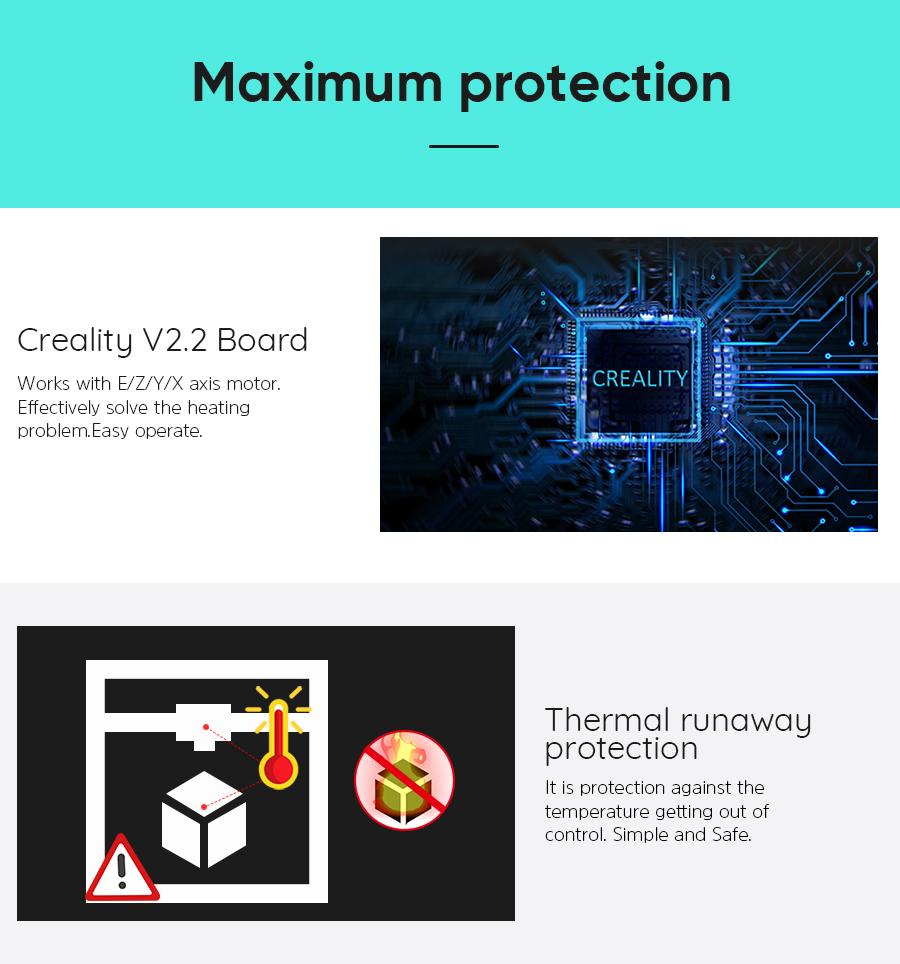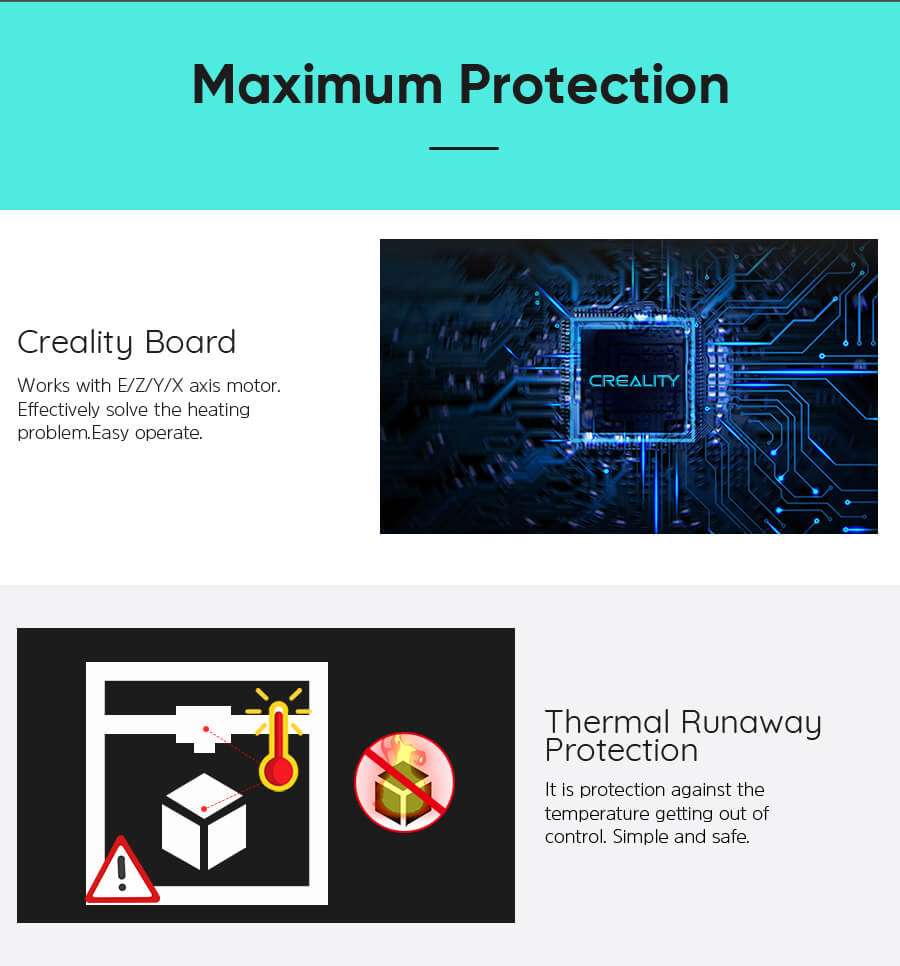 Customer Reviews
Write A Review
Ask A Question
Reviews (45)
Questions (4)