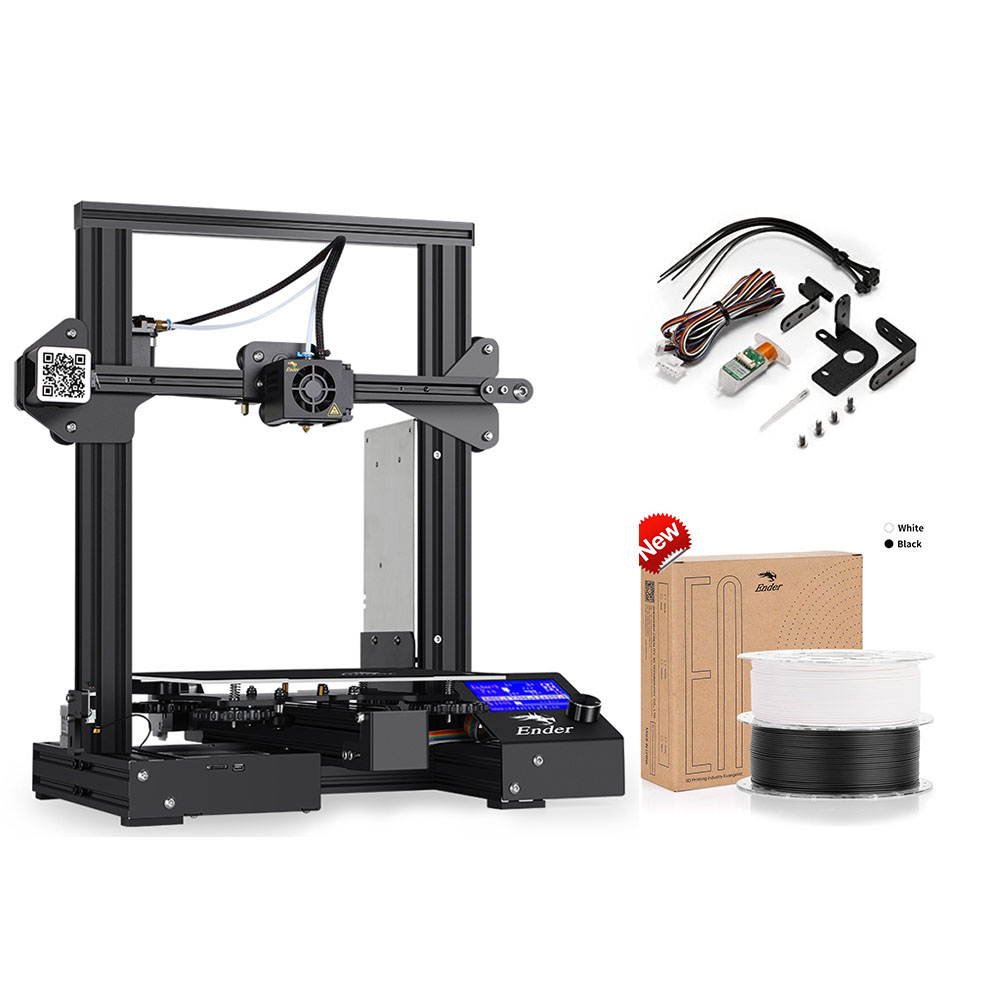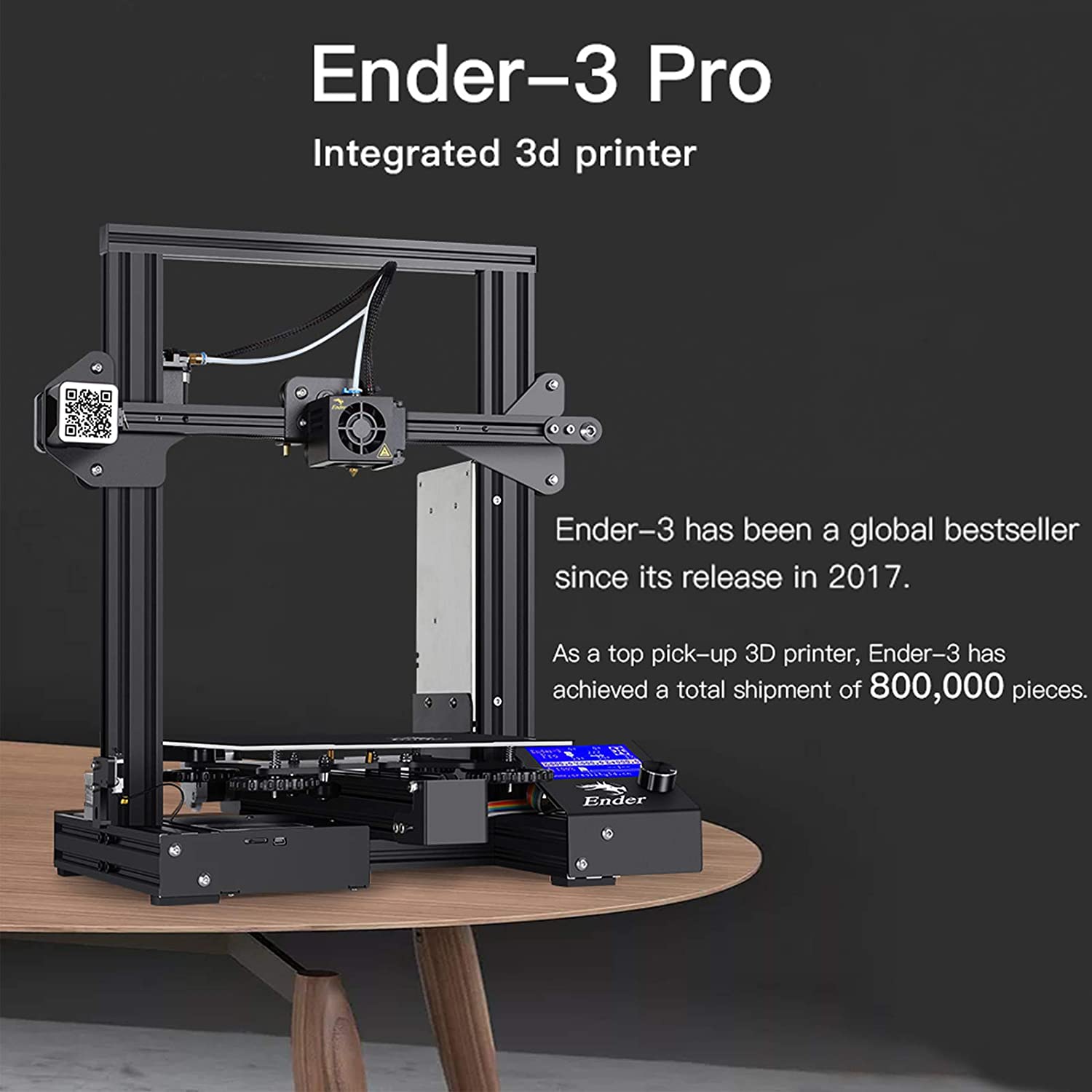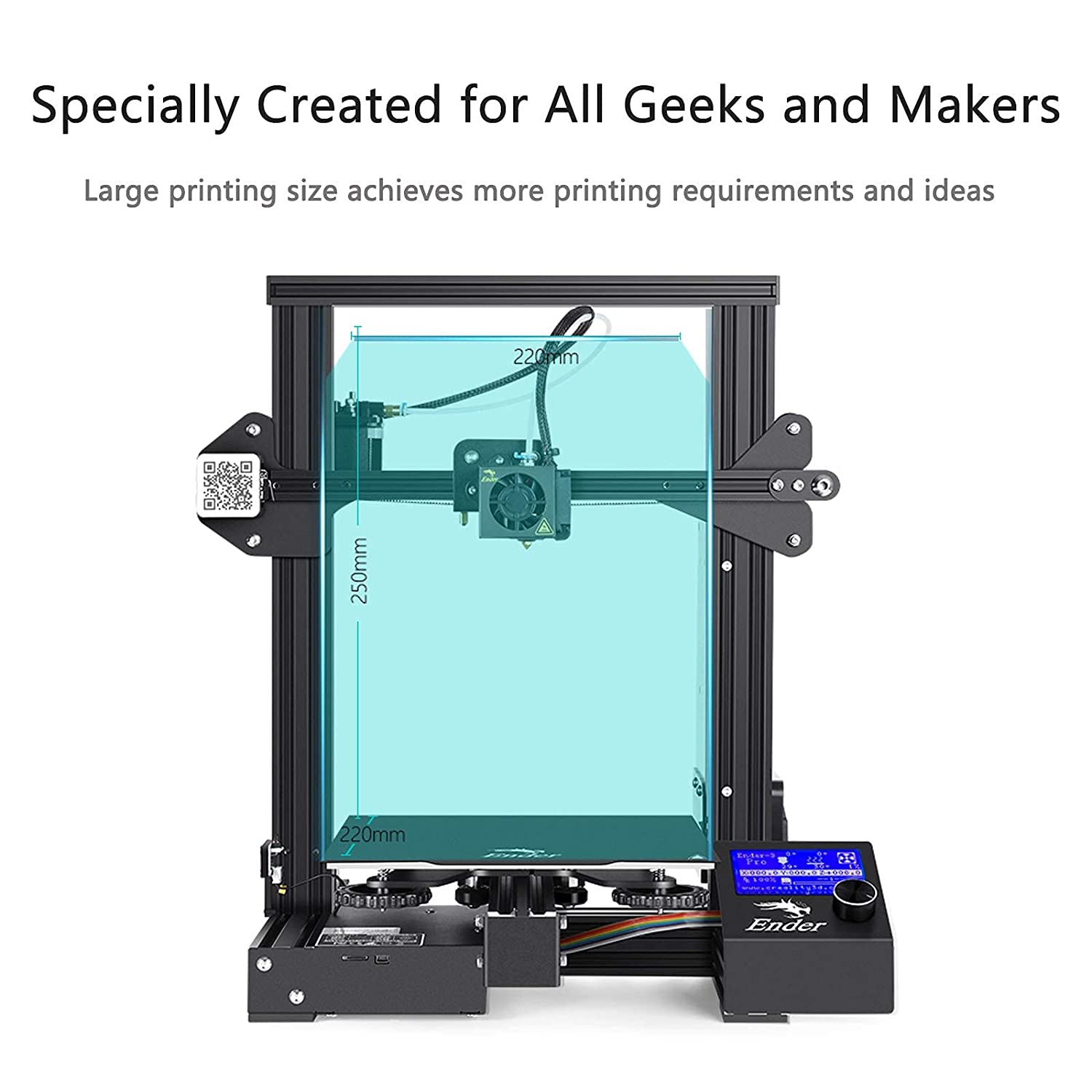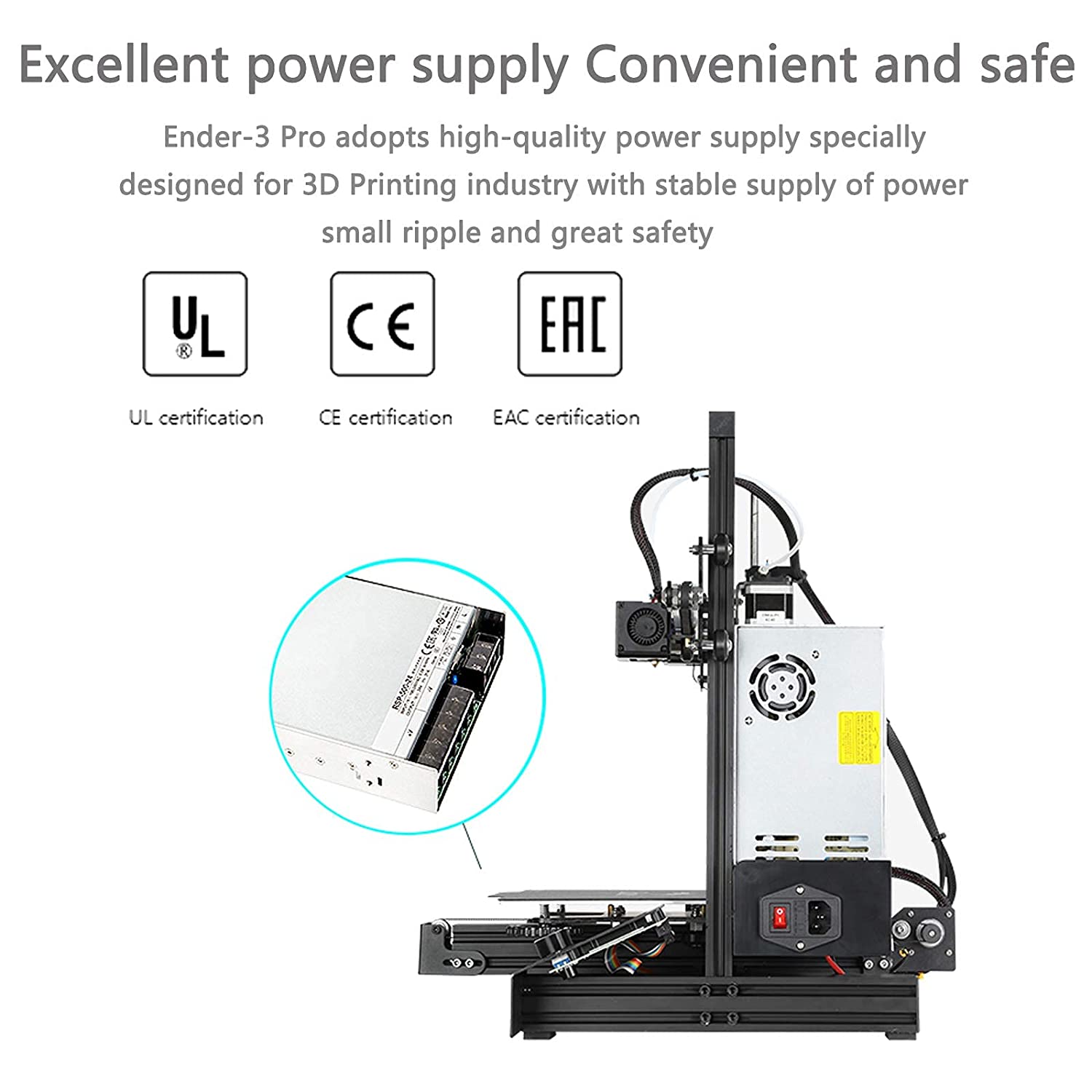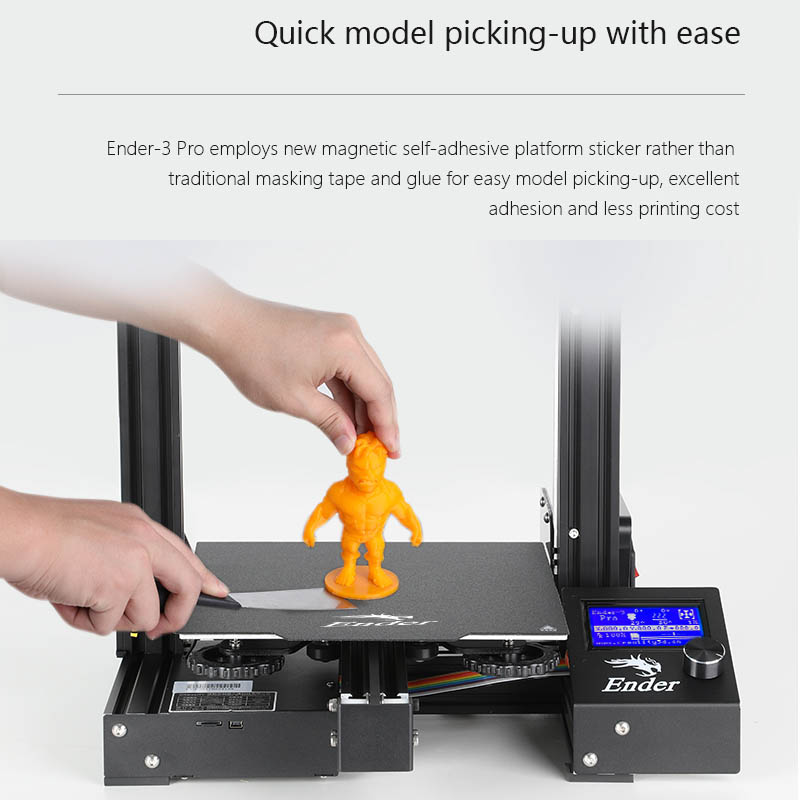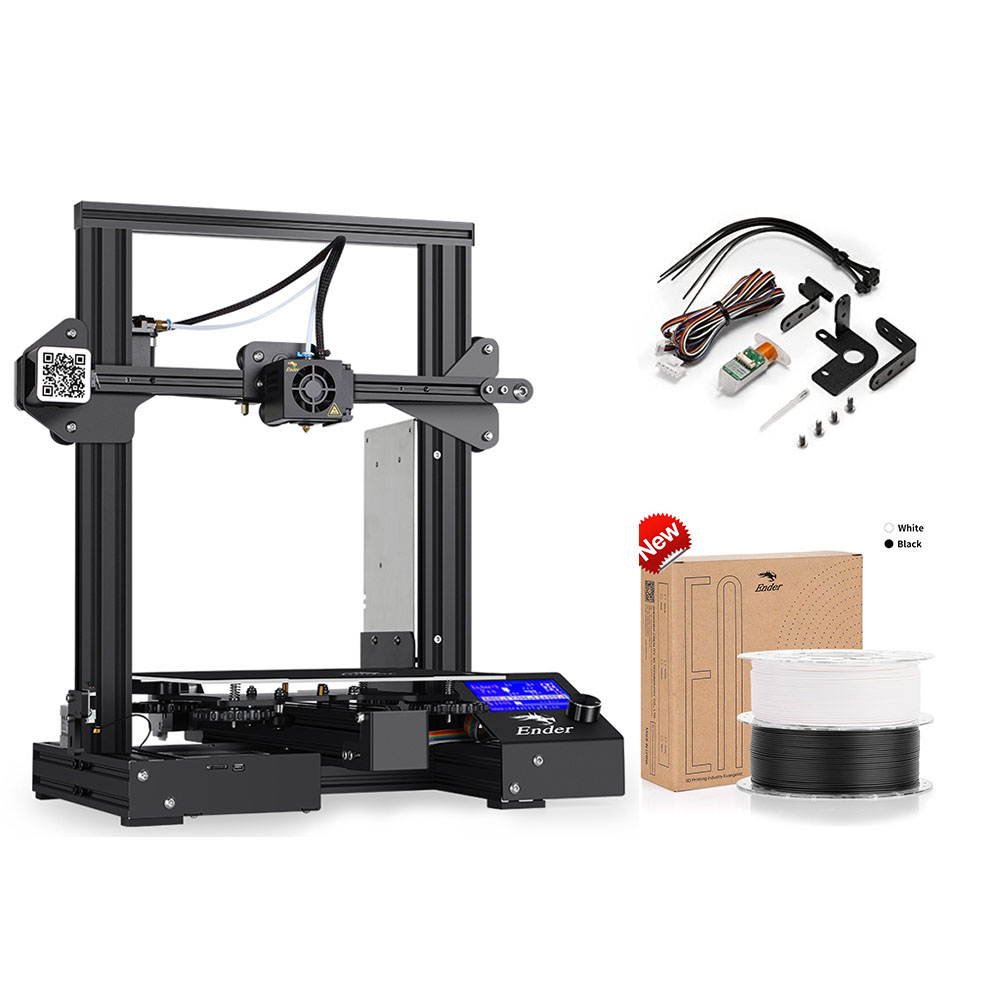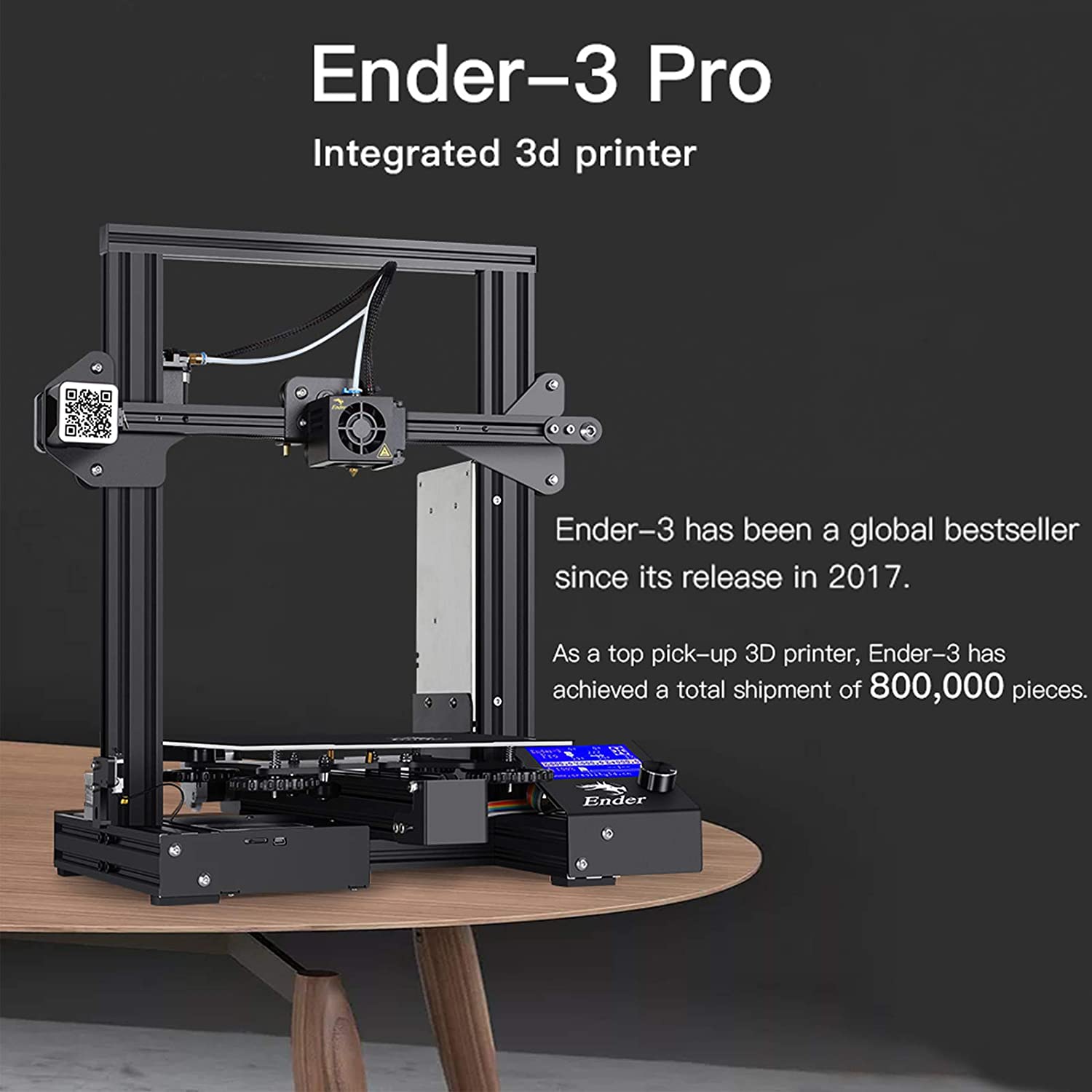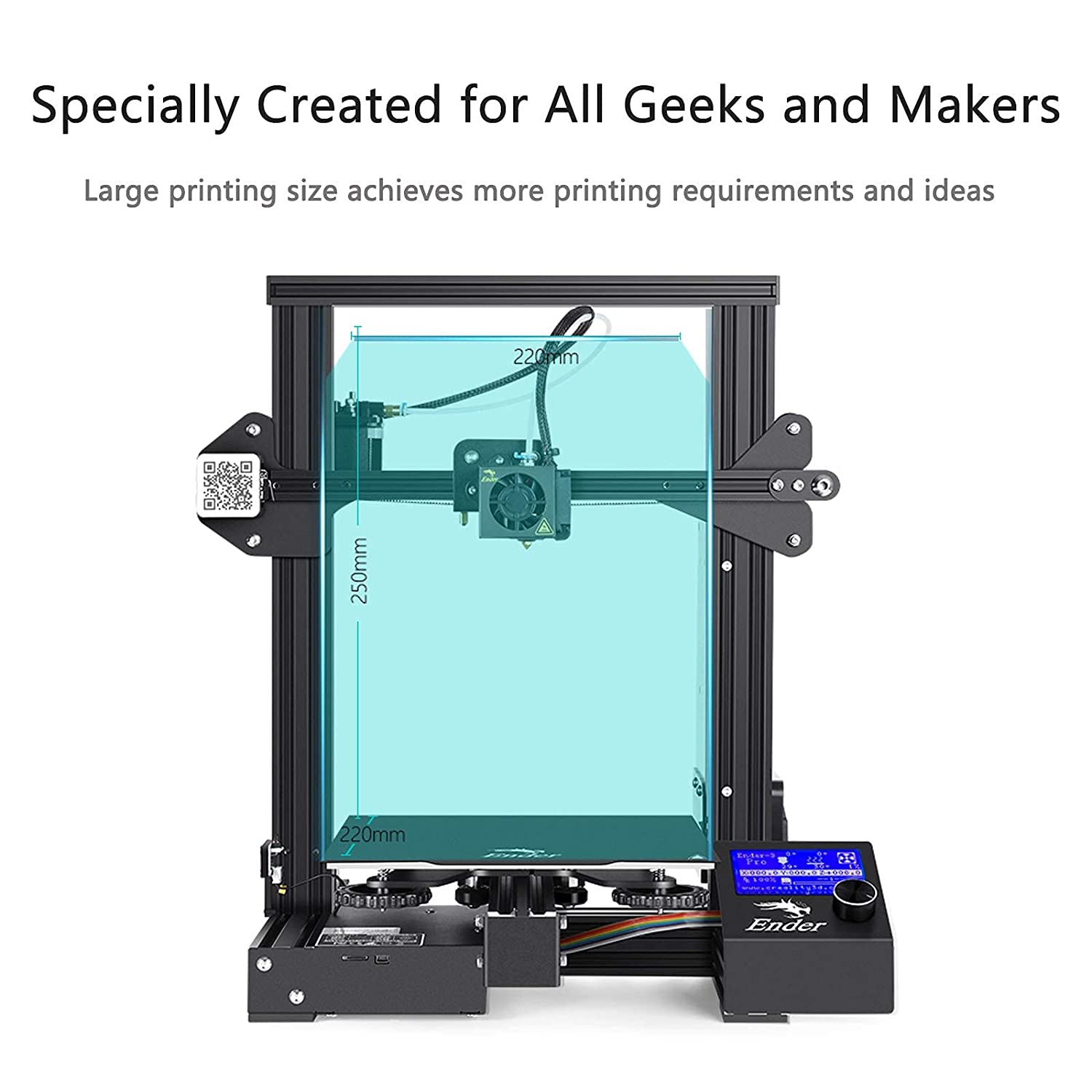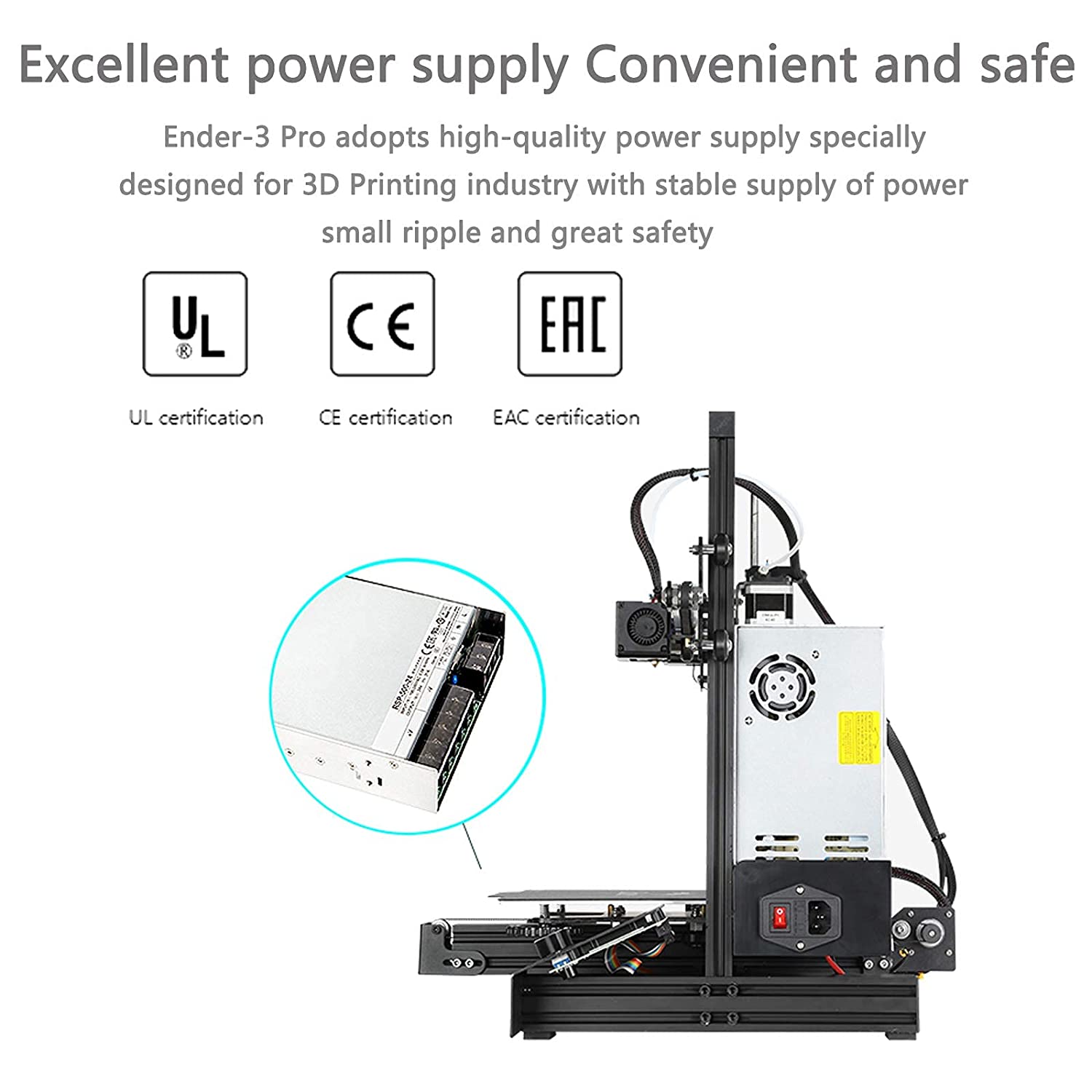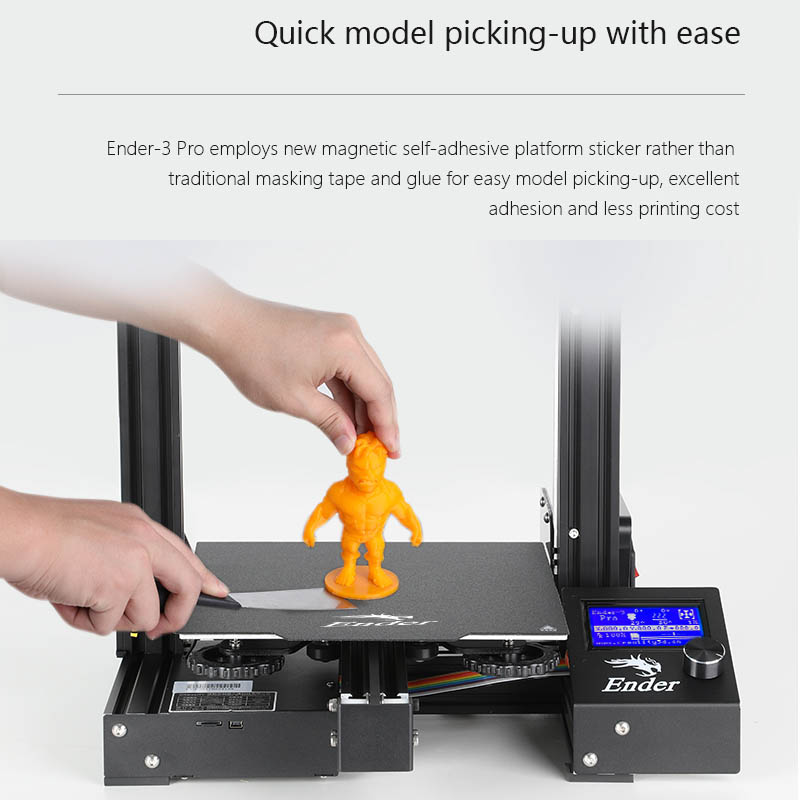 Ender-3 Pro 3D Printer with BL Touch Bed Leveling Kit, 2KG PLA Filament
$
282.42
USD
$
317.00
USD
Ship From
United States

Australia

Canada

United Kingdom

Czech Republic

China

Please select product attributes before purchasing~~
Model-1
Ender-3 Pro+2KG PLA+BL Touch
This item can't be shipped to this Country/Region
It is expected to arrive within3 daysand will cost£10to ship
Official Creality Ender-3 Pro: Upgraded Version Of Ender-3
New 40*40 Y axis frame design: The Ender 3 Pro boasts the same outstanding performance as the Ender 3, upgraded components make this 3D printer more stable, durable, and easier to operate.
MeanWell Power Supply: Equipped with UL certified MeanWell power supply, it meets all the needs of fast heating and long-time 3D printing.
Removable Cmagnet Build Surface Plate: Provide all-round protection to your 3D printer build plate and ensure consistent temperature throughout the build surface. Easy to remove the printing models after cooling.
Resume Printing Function: Shielded by its power supply from voltage spikes and power outages. If electrical power is lost, prints can be resumed from the last layer, saving time and reducing waste.
Ender-3 Pro vs Ender-3 Parameter
Questions & Answers about Creality Ender 3 Pro
Question: what version of motherboard is this model dispatched with?
Answer: The Ender 3 Pro is dispatched with the 4.2.2 board from 2021
Question: Can you use Cura slicer for Ender 3/Ender-3PRO?
Answer: We ships the Ender 3 Pro with our own slicer called 'Creality Slicer', which is compatible with Windows PCs and is based on the open-source software Cura.. Other common slicers for this open-source printer include Cura, PrusaSlicer, and Simplify3D.
Youtube Video Guides: Get Started with Creality Slicer (for New Printer Owners) - From BV3D: Bryan Vines
Ender 3 Pro - BLTouch Install [HOW TO 2020] - From Youtuber RandoTech
What item in this Bundle Package
Ender-3 Pro 3D Printer*1;
2 Spools PLA Filament in White and Black Color;
Creality BL Touch Kits *1
Ender-3 Pro Specifications & Parameter
Print volume: 220 x 220 x 250mm
Packing type: Unassembled kit
Nozzle: Single 0.4mm Standard Nozzles
Filament: 1.75mm PLA, ABS, PETG
Heated bed temperature: 110℃
Max. print speed: 180 mm/s
Layer resolution: 0.1 – 0.4mm (100-400 microns)
Connectivity: SD card reader
Printer Display: LCD Display (rotary knob)
Print precision: +/- 0.1mm
Build Platform: Removable Flexible Textured Sheet