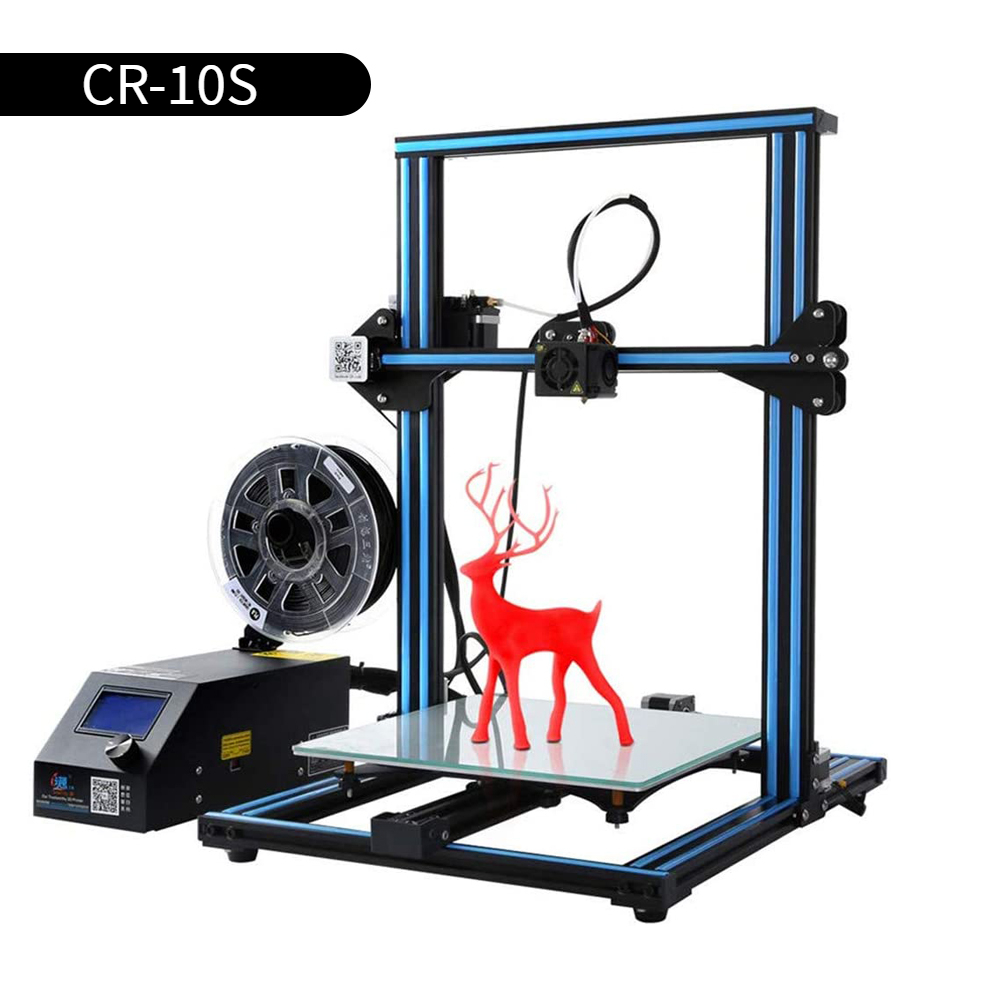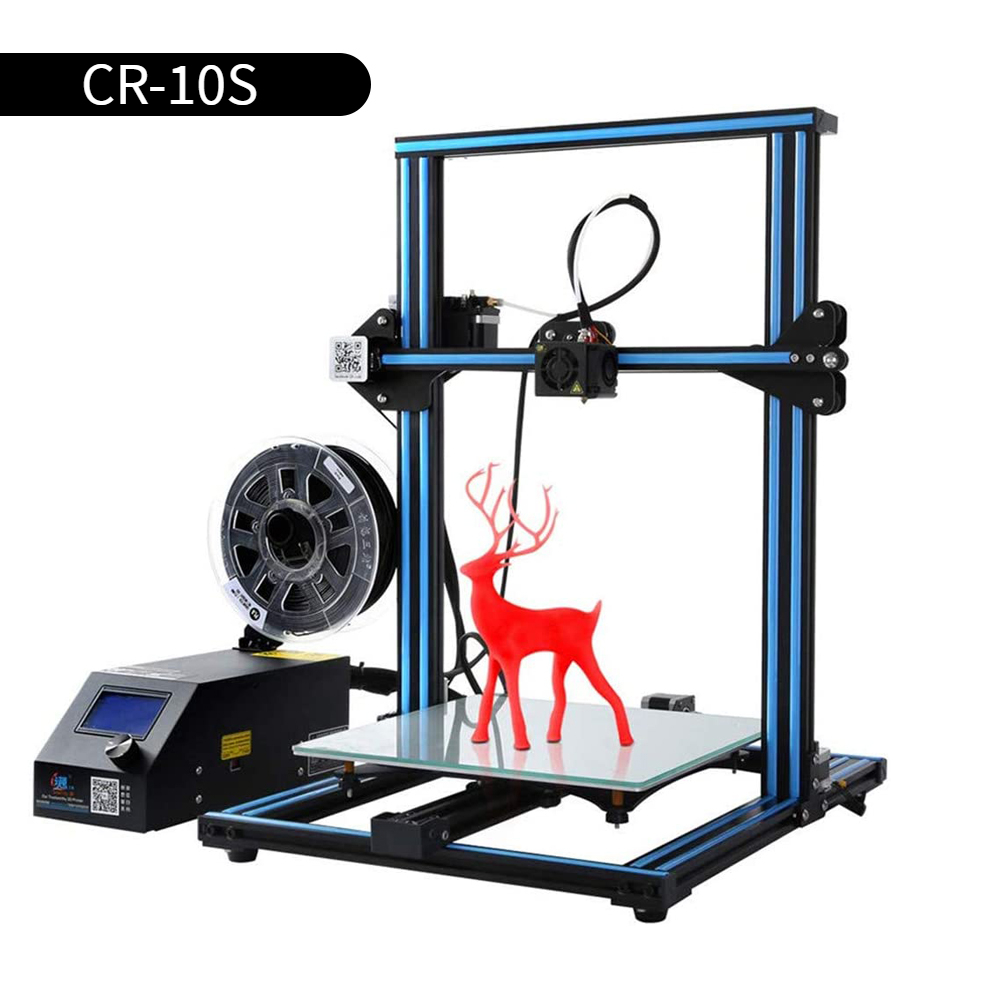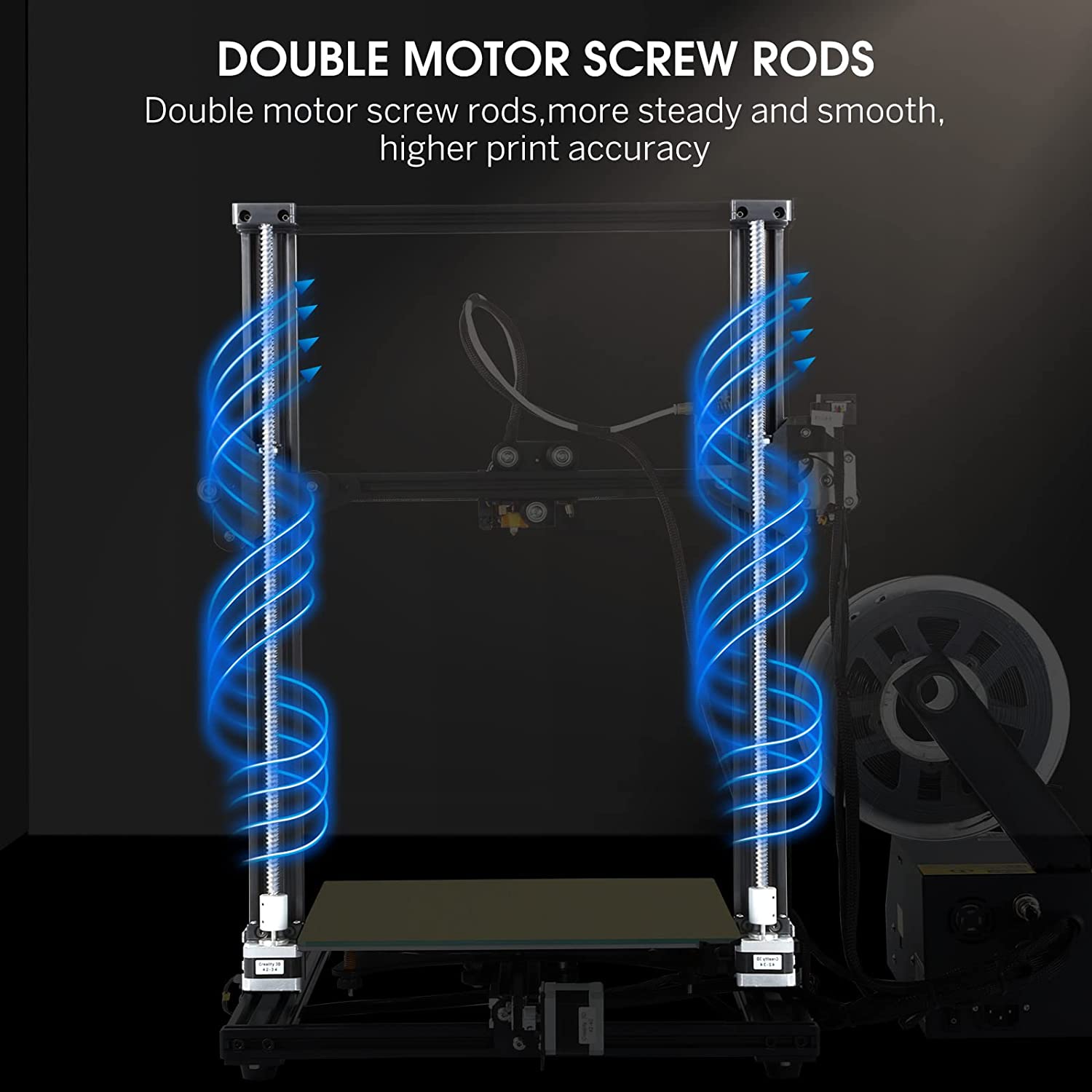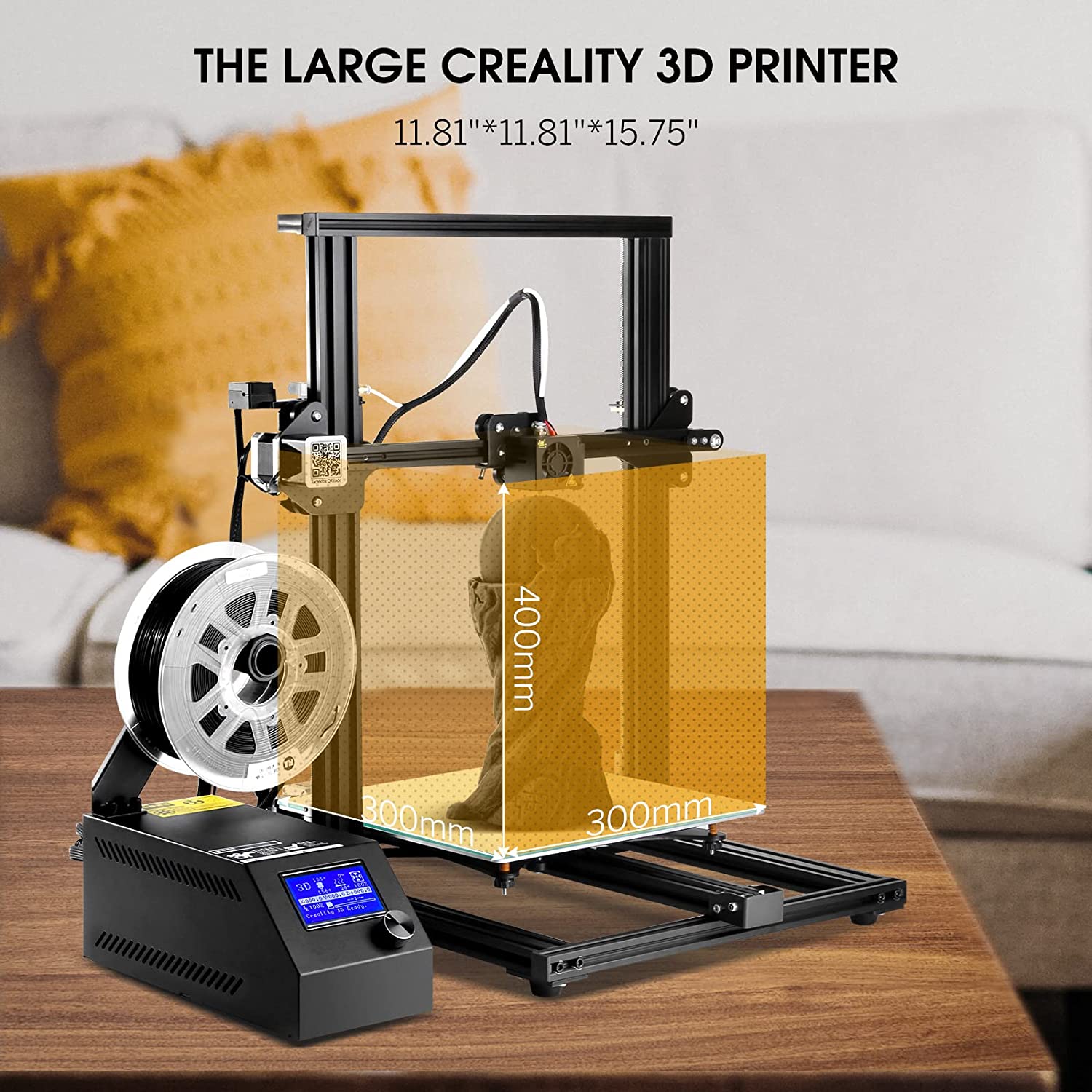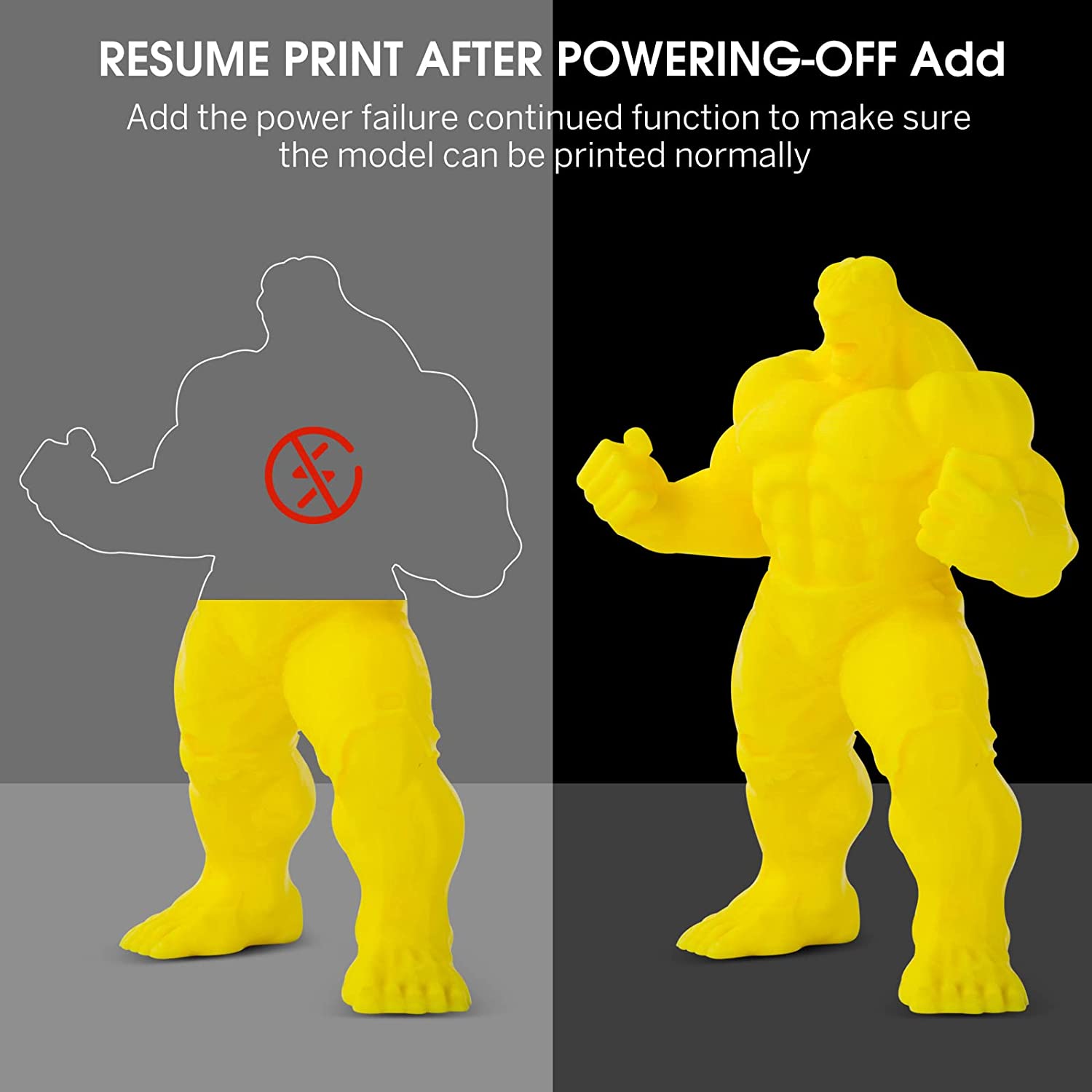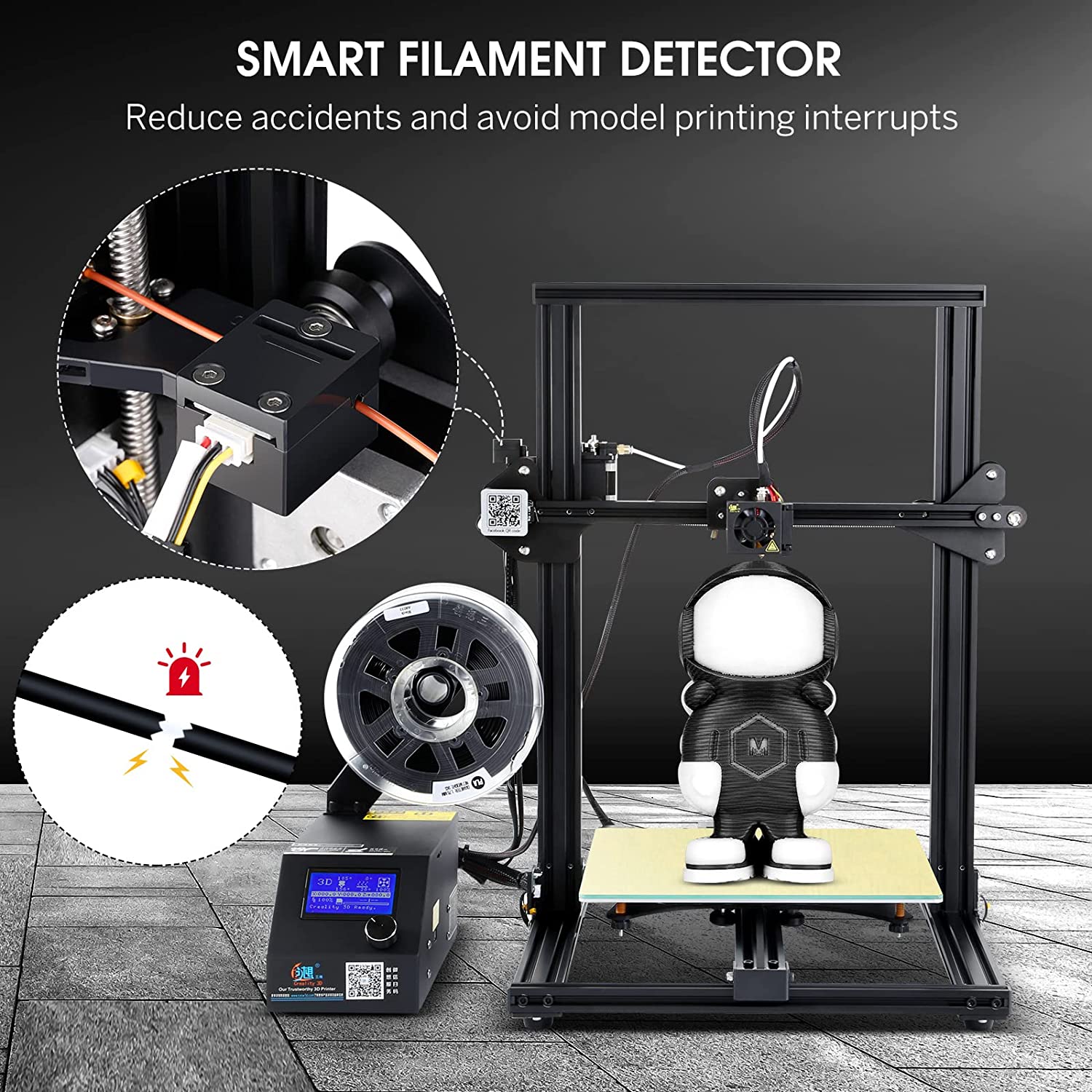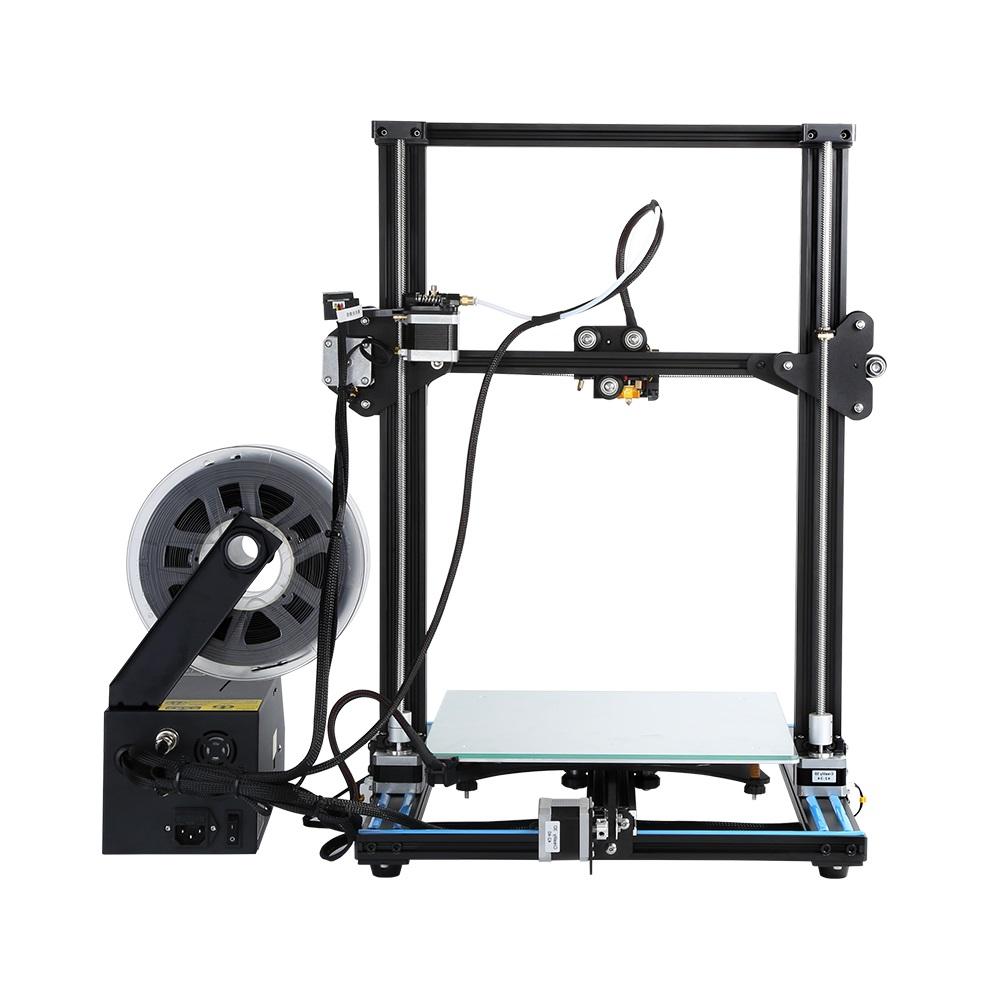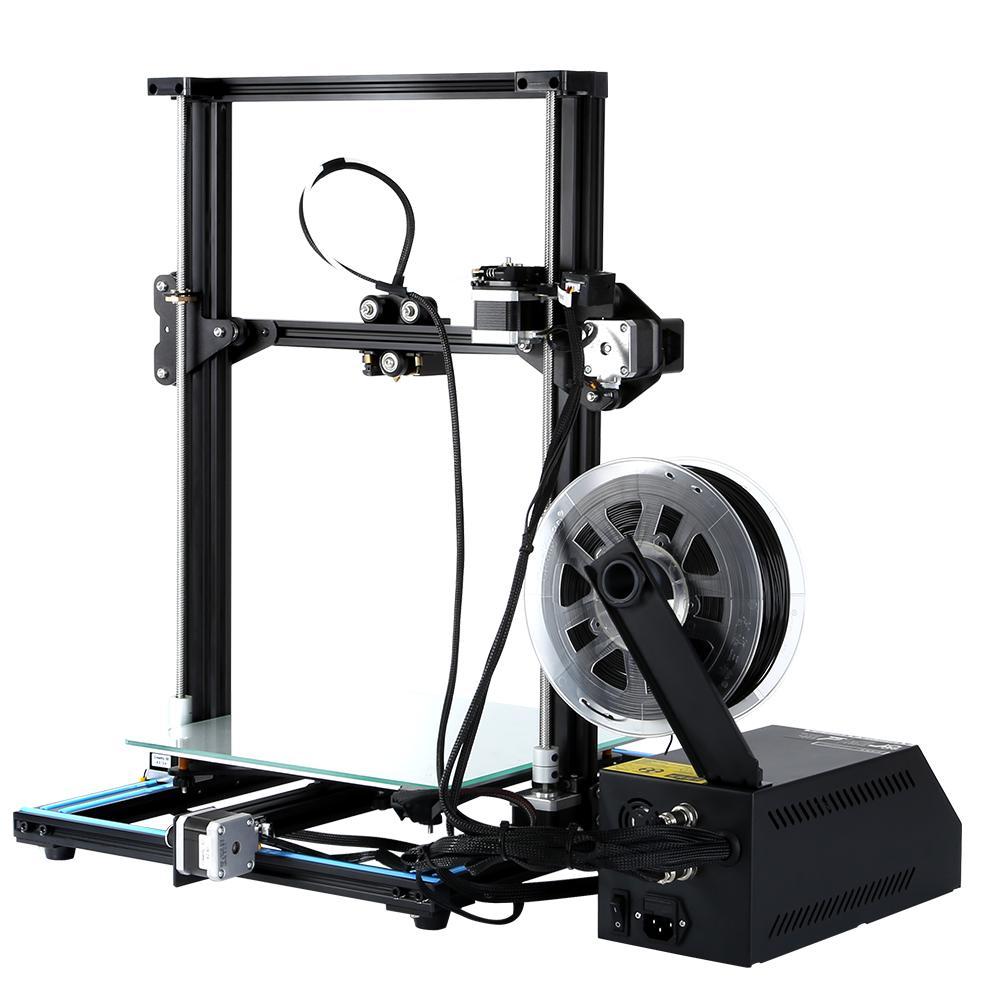 Official CR-10S: 300*300*400mm/Filament Sensor/Dual Z-axis
Model-2

Please select product attributes before purchasing~~
Ship to
It is expected to arrive within and will cost
$
USD
to ship
This item can't be shipped to this Country/Region
Bundles
${ meal.bage }
${ meal.title }
${ meal.skus }
${ sku.name }:
${ skuVal }
People who bought this item also bought
Creality CR-10 vs Creality CR-10S Specs:
Both Printer:
-Open Source: In the spirit of innovation and progress, we have decided to make our firmware and design plans available to all for extensive modding and improvements. We hope to create a large community of users who contribute to the project, ultimately resulting in a better product for all.
- Supports PLA, TPU, Abs Filaments.
- High Precision Prints.
Creality CR Series features a linear bearing system, along with the extruded aluminum struts, the V-Slot" wheels offer excellent dimensional stability even during extended use, works well to provide a smooth and steady motion system that reflects in the high quality of prints.. you can print with this 'DIY Kit'
- Large build area of 300x300x400mm and features a quality glass print bed coming with well-rounded edges and is a perfect fit for the aluminum plate below. A biggest highlights of CR 10Series is its bigness and price range of $300-$400.
- It comes with a separated LCD control box, SD Card support for offline printing as well as a USB adapter cable for linking it to computers. They are easy, quick and convenient to assemble right out of the box.
- Thermal Runaway Protection Function Added
CR-10S Added on:
1. Filament-out detection. As a large 3D printer as this with long-running print jobs is likely to run out of filament more often than not. it sends out alerts and brings the printing to a halt if the filament runs out.
2. Printing Resume. It allows the printer to resume printing right from where it stopped, in case of power outages.
3. Dual Z-axis and Dual Motor. Dual Lead Screw Z-axis design, give much stablitity and accuracy than signle lead screw models.
4. Main Board Version: Creality V2.2 Mainboard For CR-10S, the firmware could be modified with USB Cable.
---
CR 10S parameter
| | |
| --- | --- |
| Machine color | Orange、 blue、 black(optional) |
| Forming technology | FDM |
| Print size | 300×300×400mm |
| Machine net weight | 9kg |
| Packing weight | 13.8Kg |
| Nozzle Diameter | Standard 0.4mm |
| Control system | Win、 xp、 mac、 vista、 Linux |
| Software | Cura、 Simplify3D、 Repetier-host |
| File format | STL、 OBJ、G-Code |
| Print speed | Normal 60mm/s. Max 100mm/s |
| Filament diameter | 1.75mm |
| Support filament | PL/ABS/TPU/wood/carbon fiber/Copper |
| Power requirement | Input:110V-220V, Output 12V, Power 270W |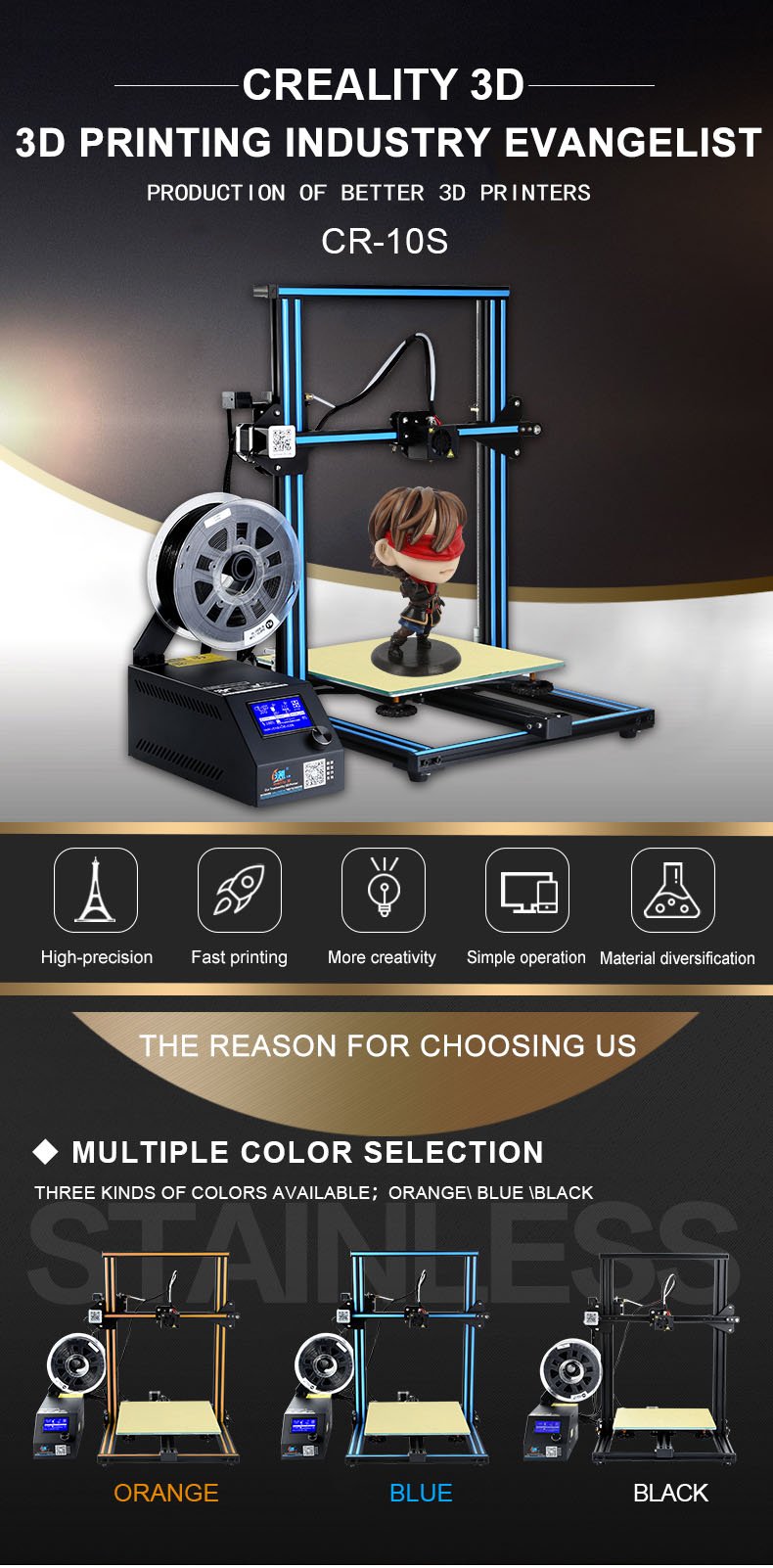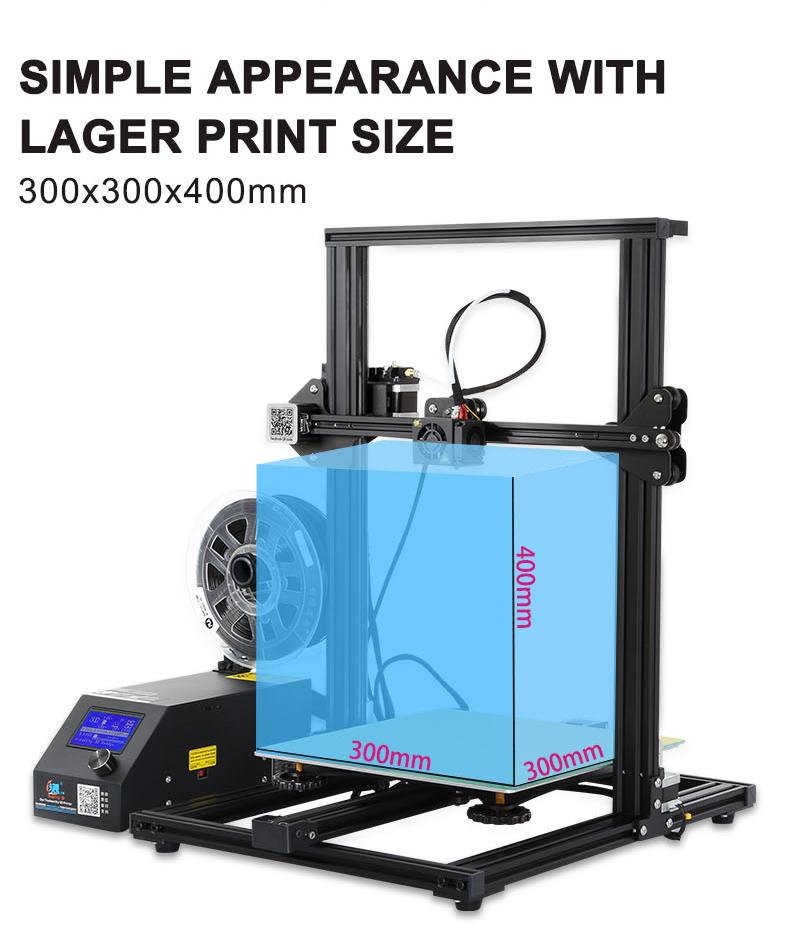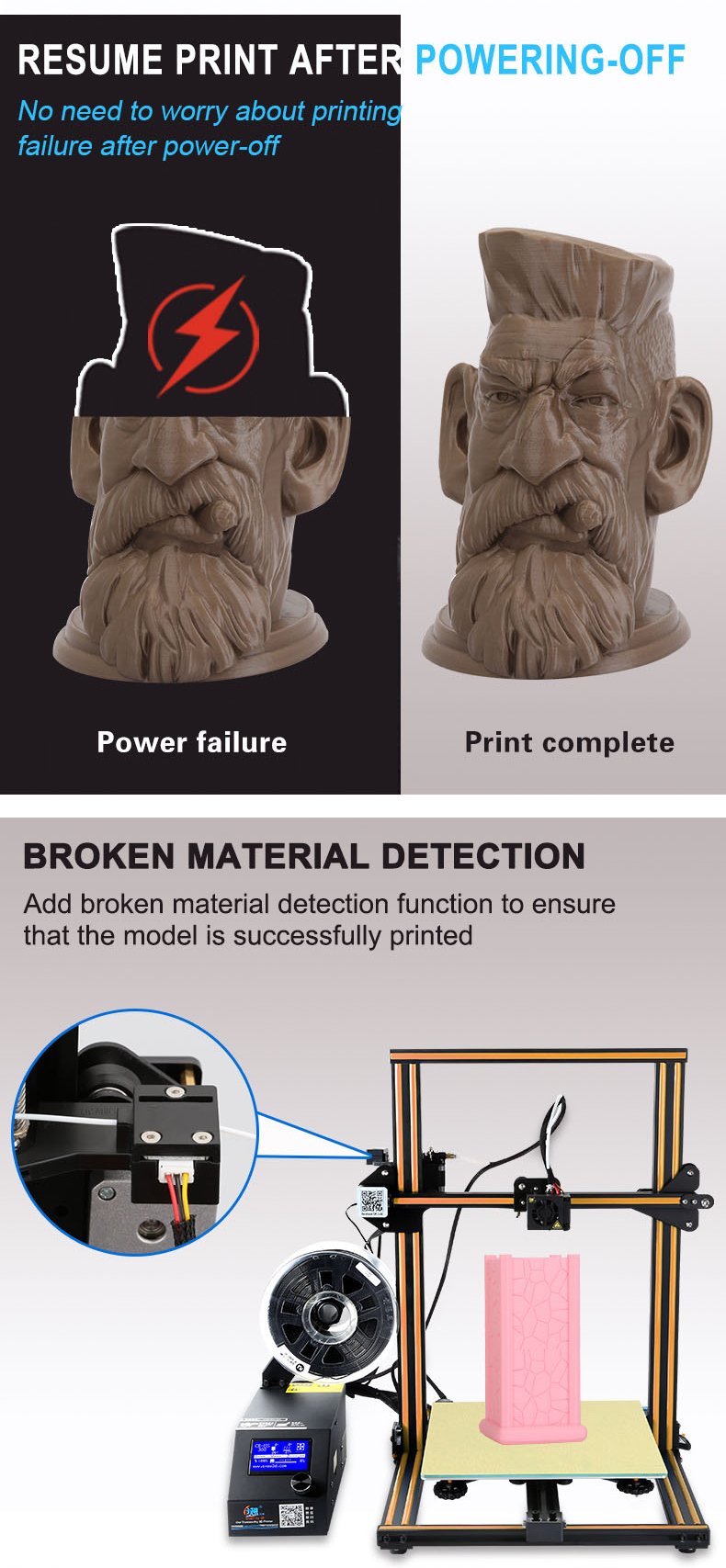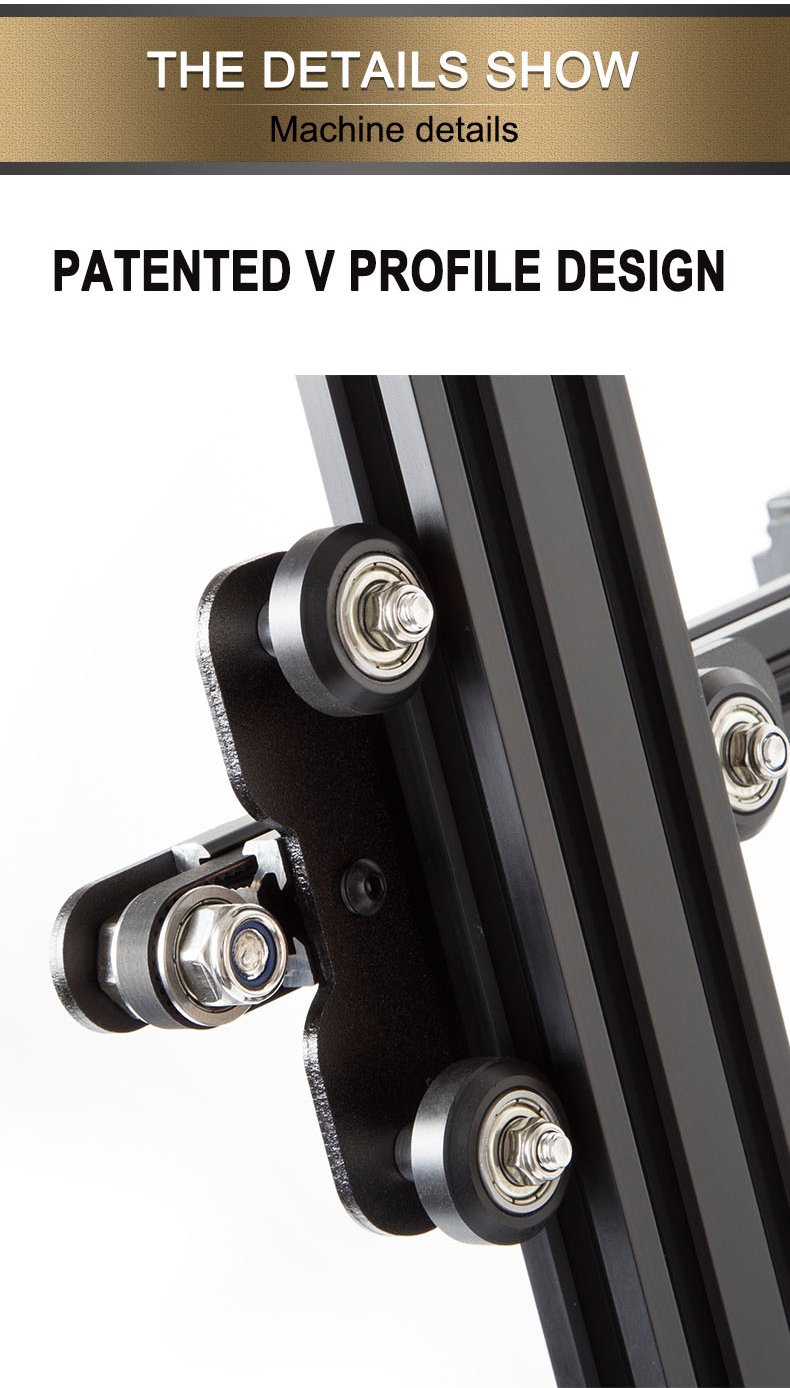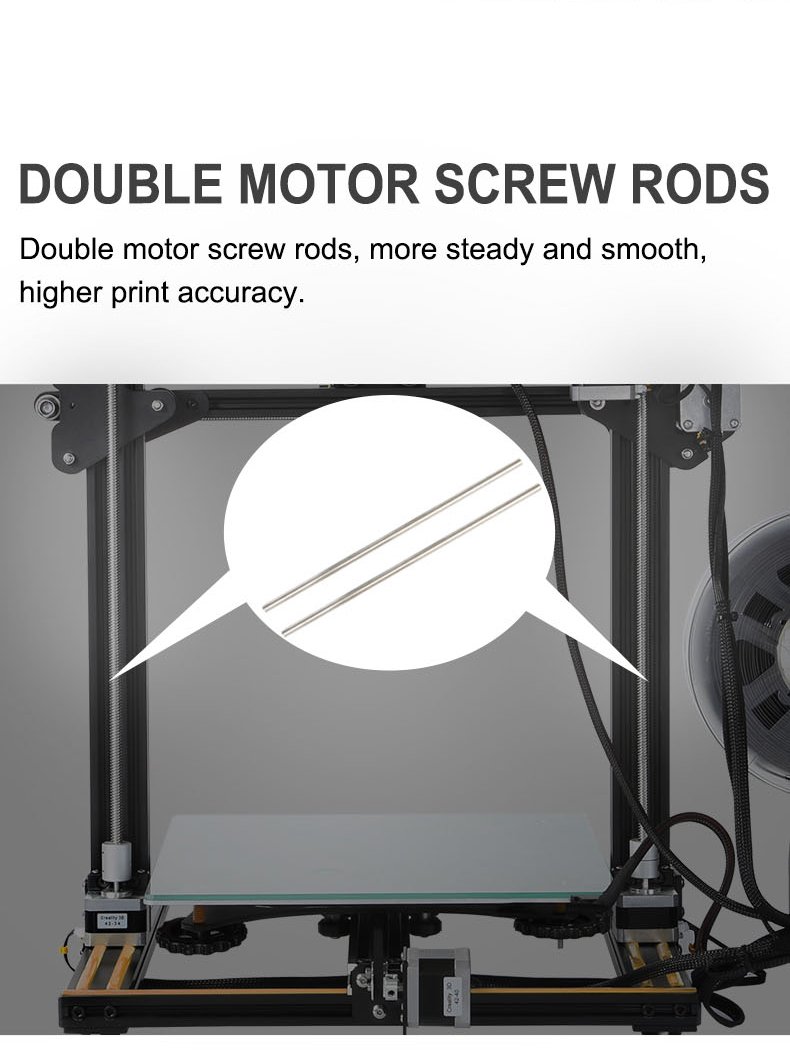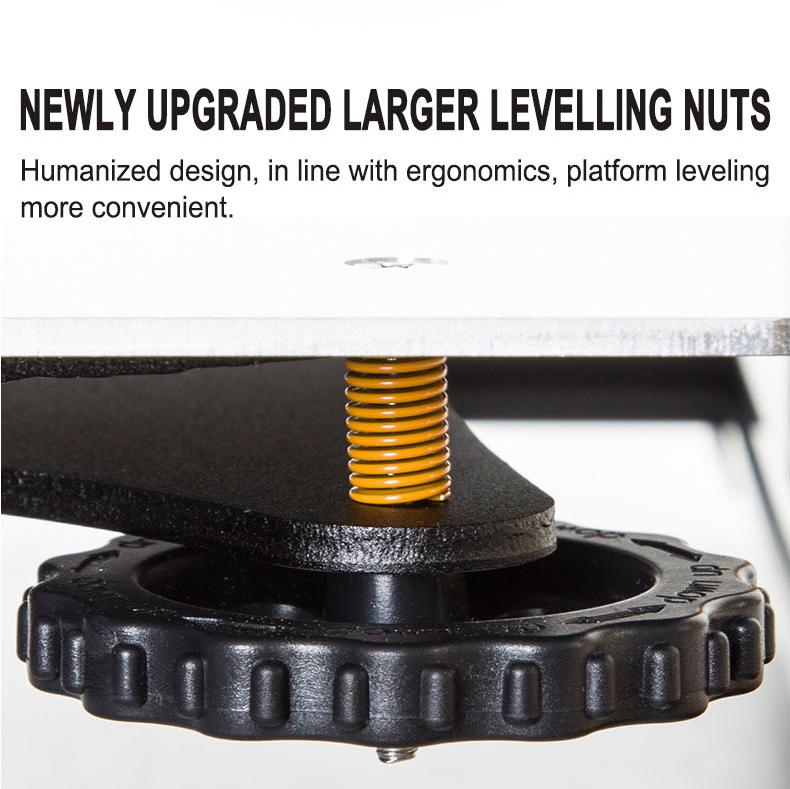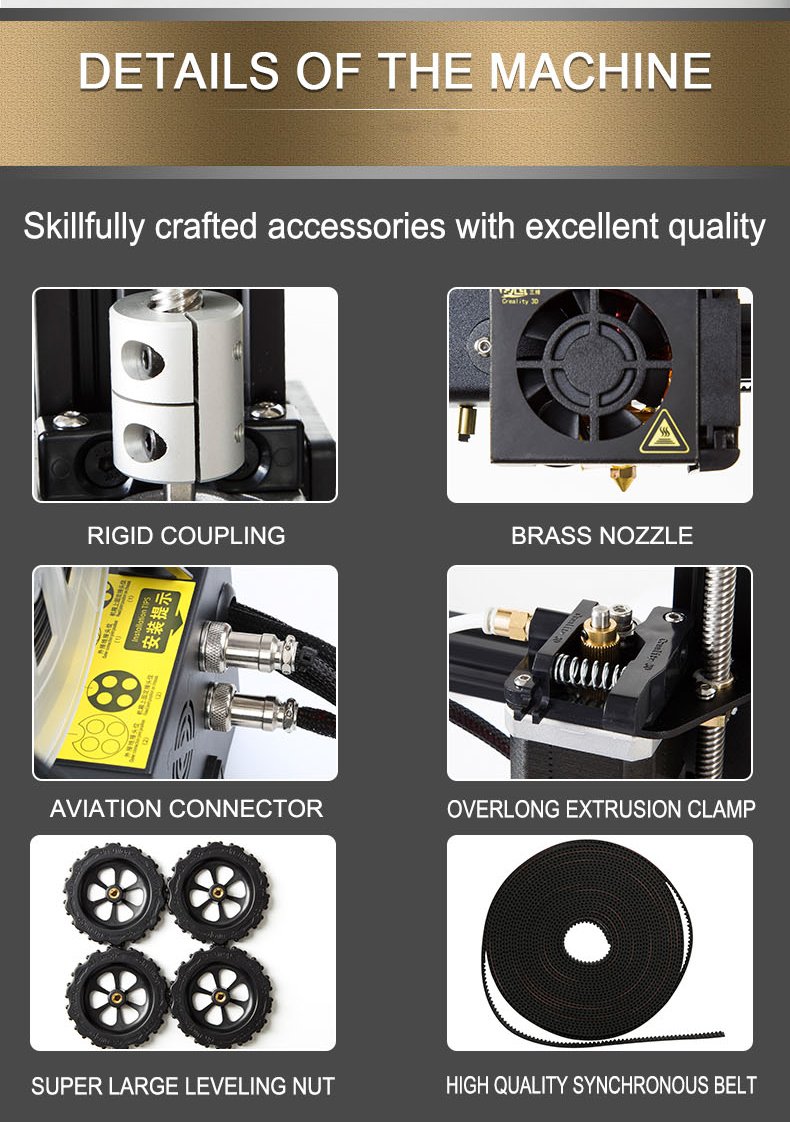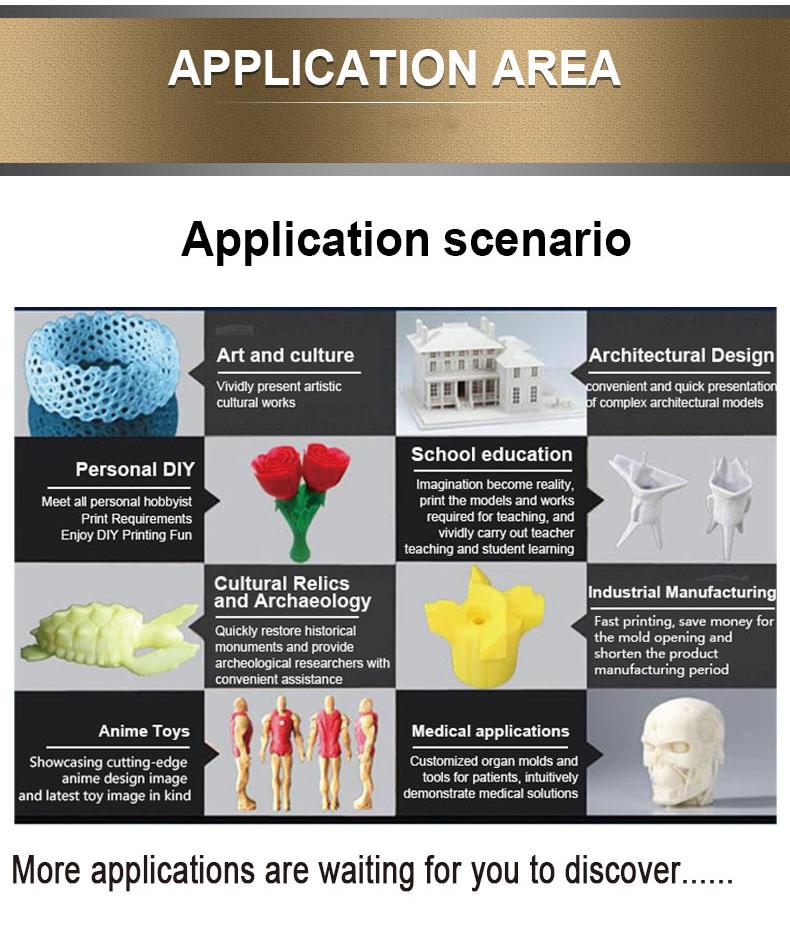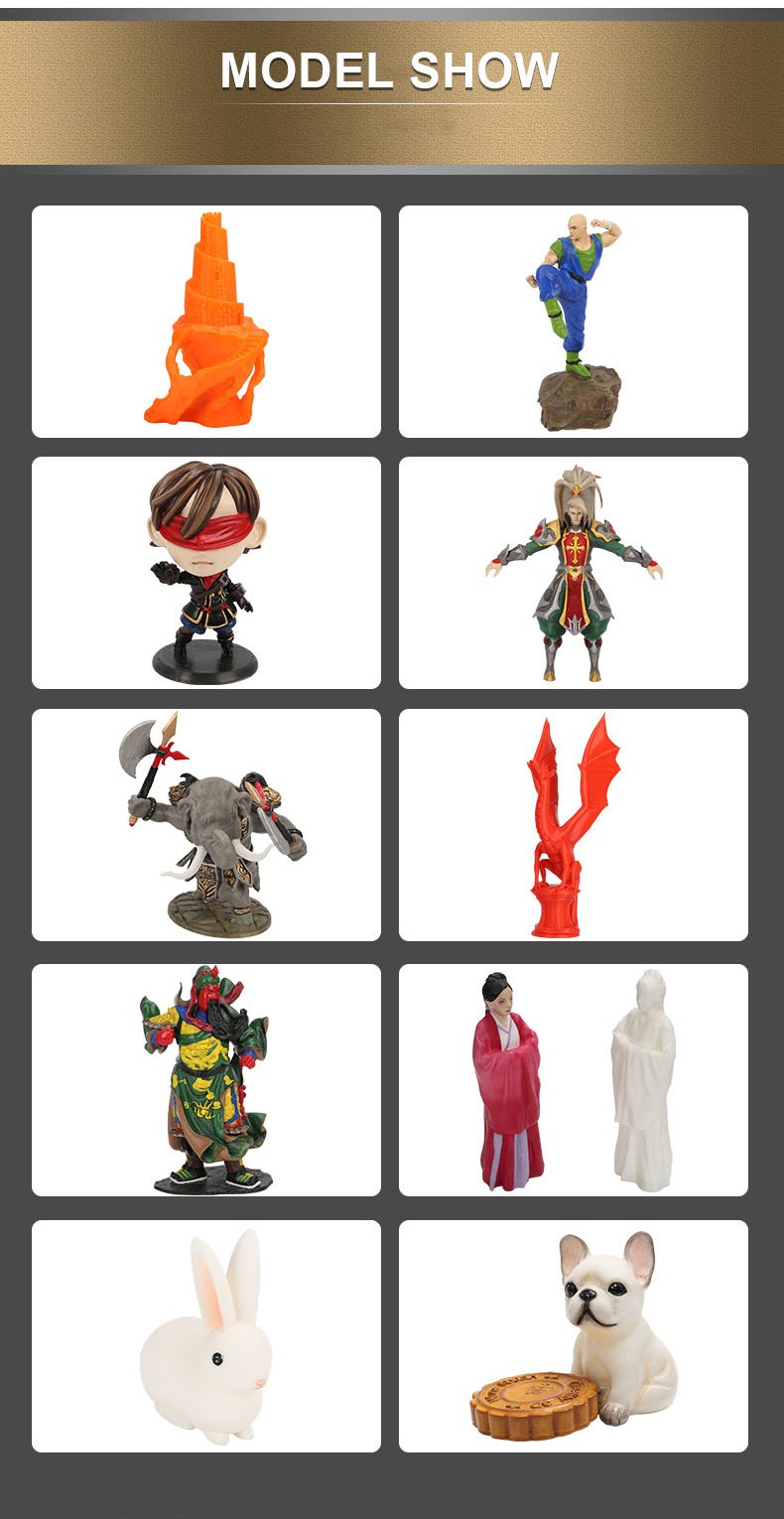 Customer Reviews
Write A Review
Ask A Question
Reviews (7)
Questions (0)