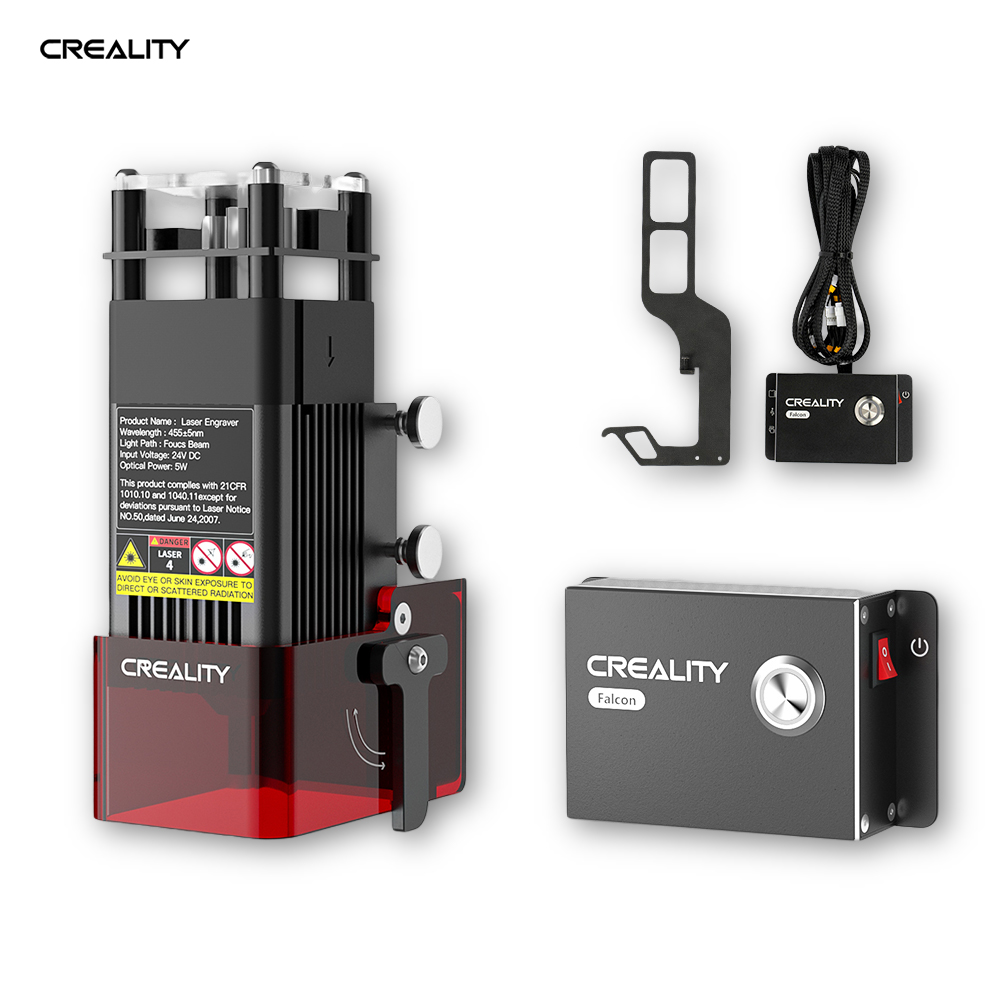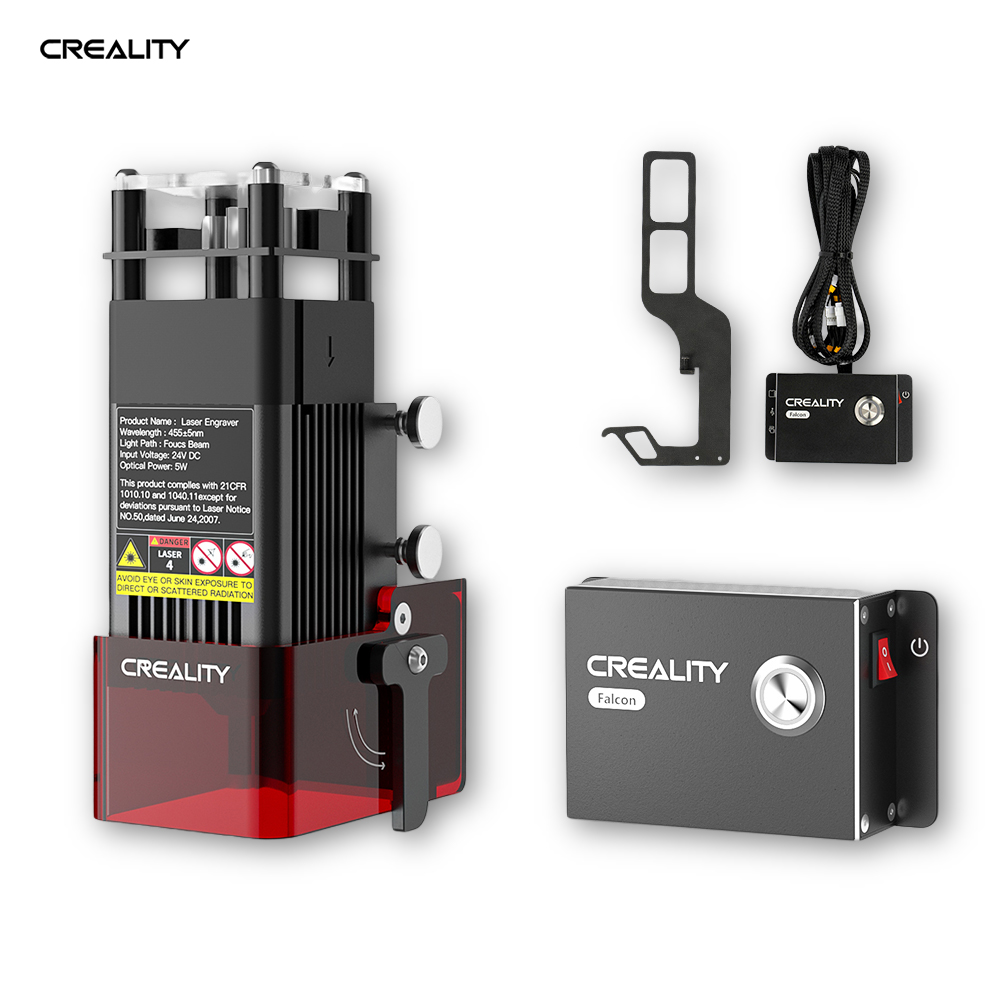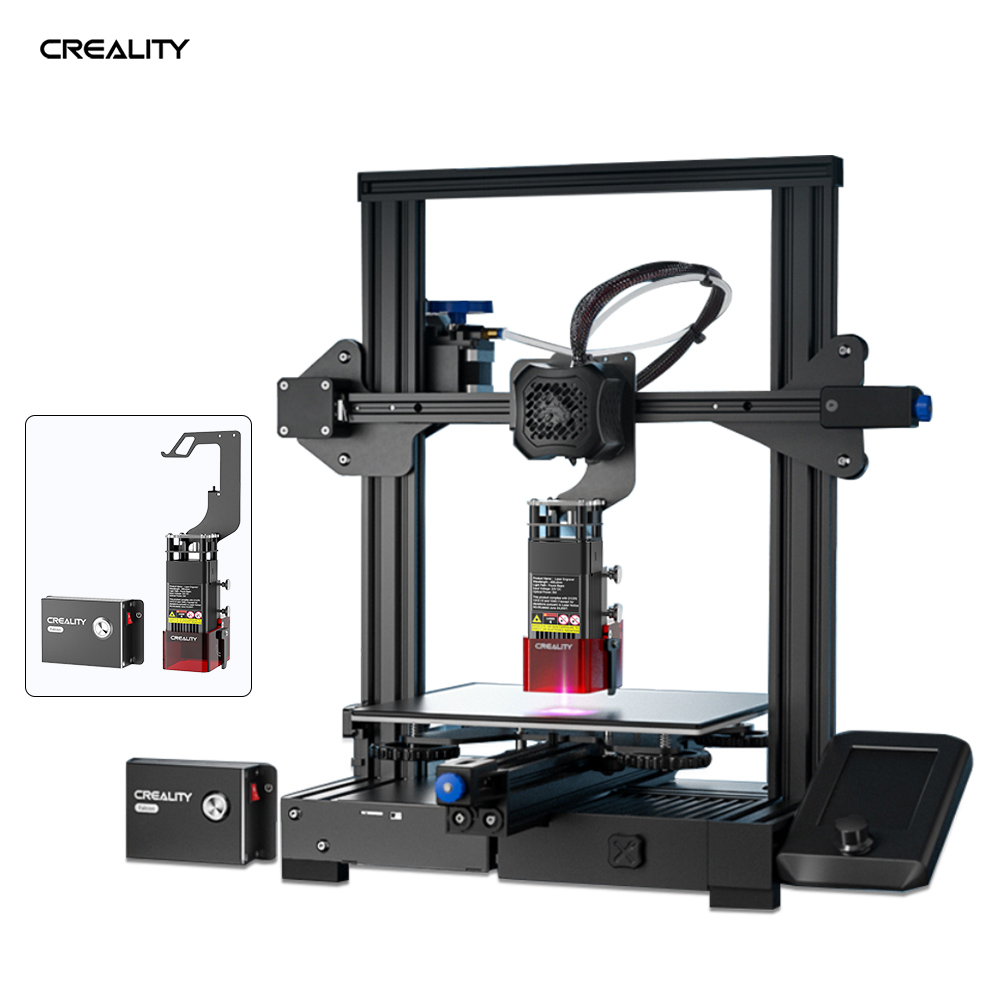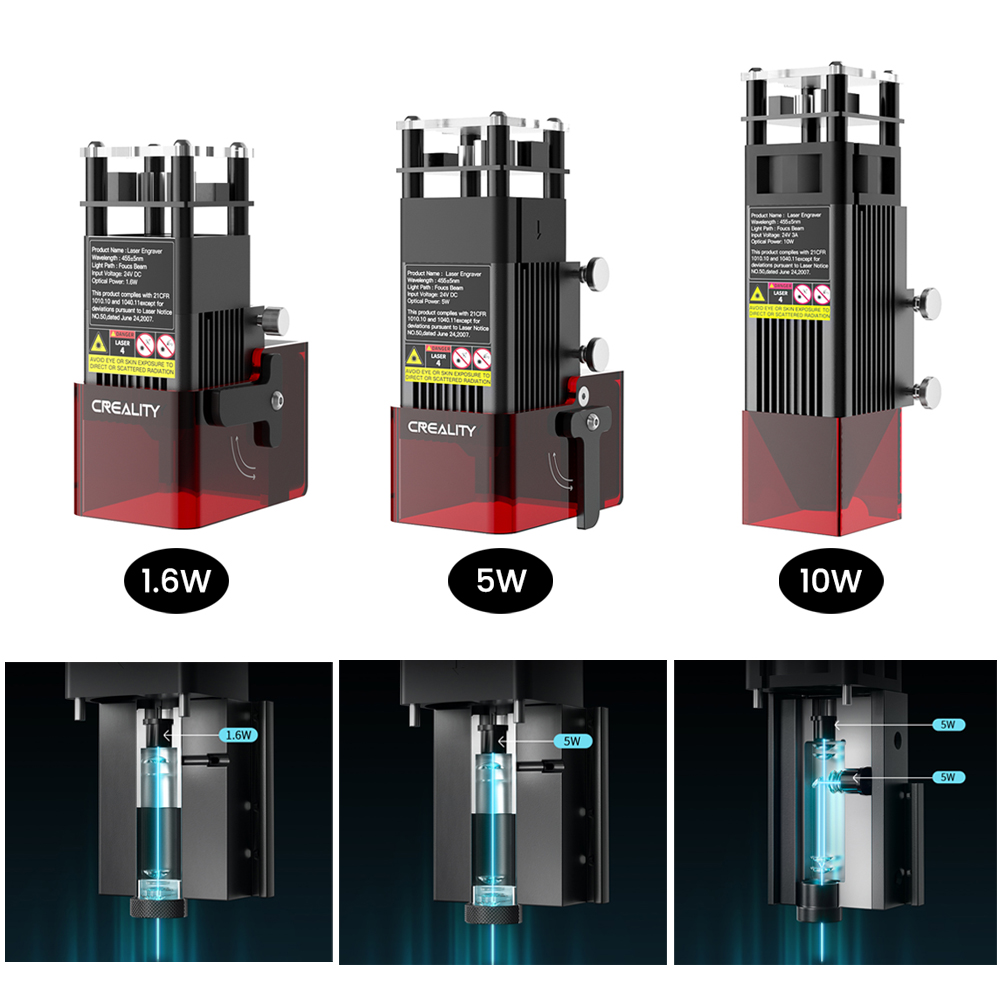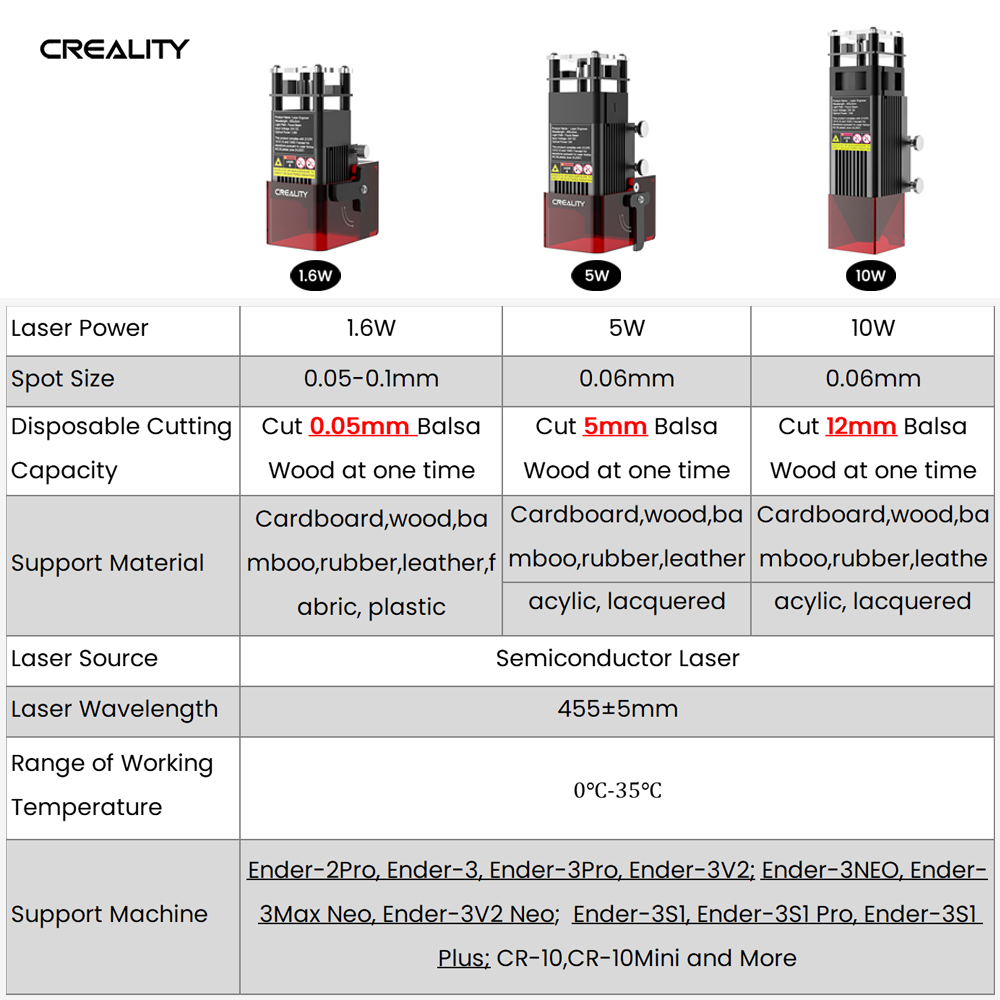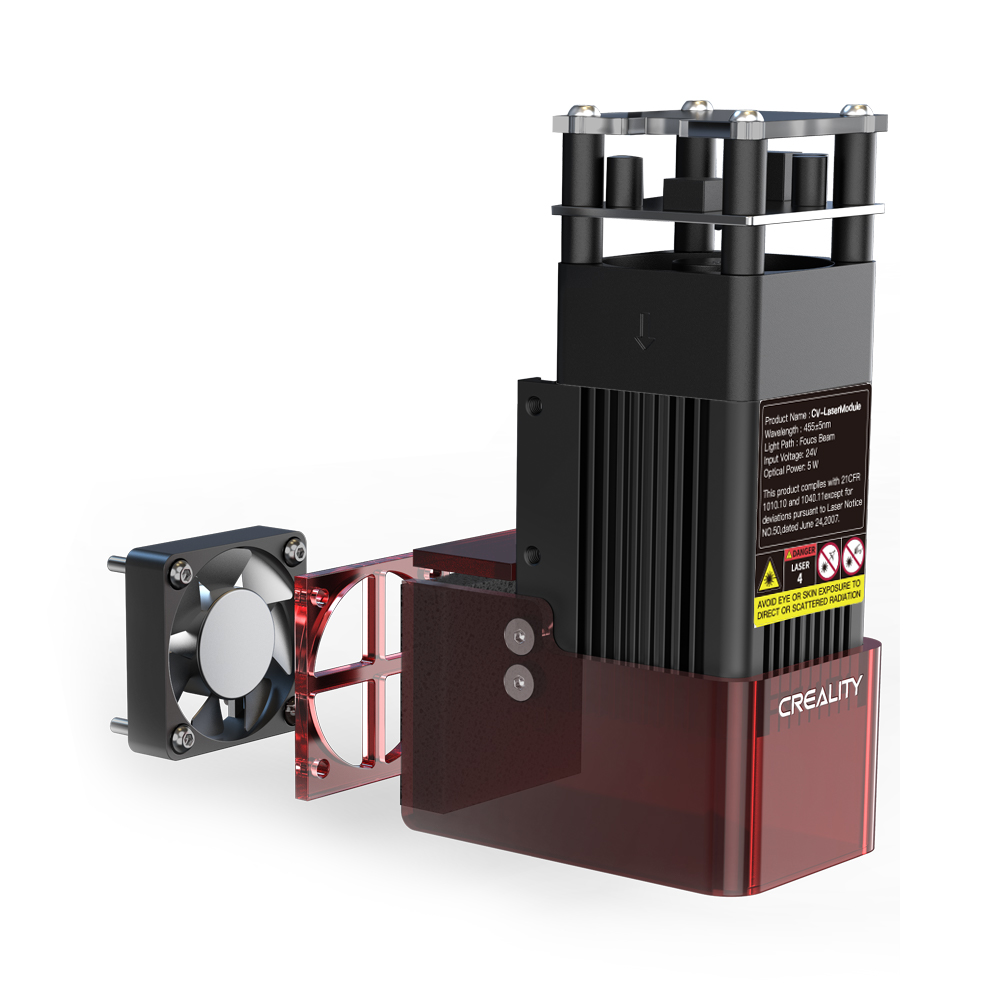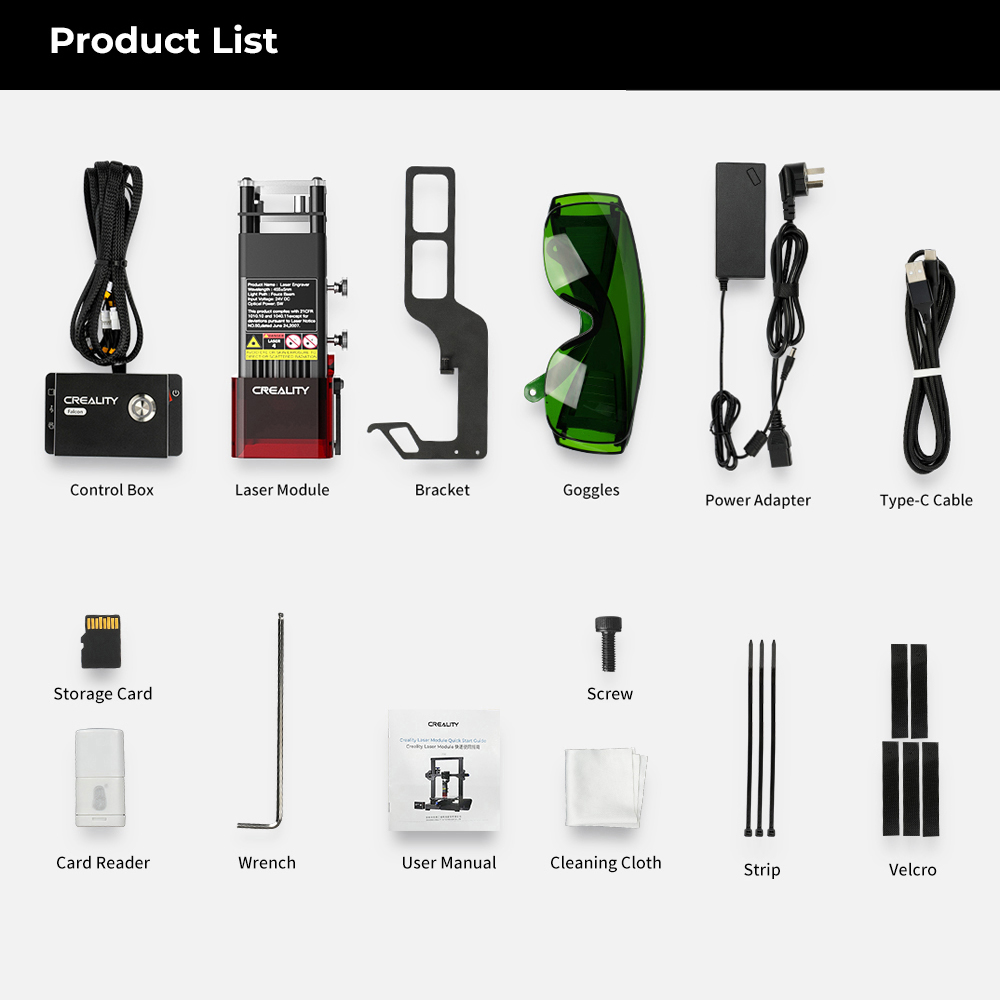 5W Laser Module Set with Control Box | Upgrade For Ender-3(Neo)/CR-10 Series
Kits(Set)

Please select product attributes before purchasing~~
Ship to
It is expected to arrive within and will cost
$
USD
to ship
This item can't be shipped to this Country/Region
Bundles
${ meal.bage }
${ meal.title }
${ meal.skus }
${ sku.name }:
${ skuVal }
Creality 5W Laser Module Set with Control Box & Bracket| Upgrade for Ender-3(Neo)/CR-10 Series
【Simple Installation & Joyful Operation】One button Control. Press the button to preview,engrav/cut ,pause and work again successfully. Quick Install the Laser Module in Seconds.
【Massive Compatibility】Compatible with Various Printers Model CR-10, CR-10 Mini, Ender-2 Pro, Ender-3 Neo,Ender-3 V2 Neo, Ender-3 Max Neo, Ender-3 V2, Ender-3, Ender-3 Pro, Ender-3 S1, Ender-3 S1 PIuS, Ender-3 S1 Pro and So on.
【Intelligent & Safety Use】Safety Case Meets F·D·A Class 4 safety level requirement to avoide laser damage to eyes and skin; The built-in air filter cotton can effectively absorb smoke and odor generated by engraving Reduce indoor air pollution and care for human health.
【Ensured Laser Engraving-Cutting Effect】Multi-Lens Technology compresses the Spot Size down to 0.06mm,Showing more Engraving Details. Able to Cut about 12mm Thick Balsa Wood in one move.
【Software】Choose LightBurn or GRBL Laser software to Engraving &Cut,Support: SVG/PNG/DXF/TIF/BMP/PDF/NG File Format, Enjoy it from Windows and MacOS System.
Customer Reviews
Write A Review
Ask A Question
Reviews (0)
Questions (0)