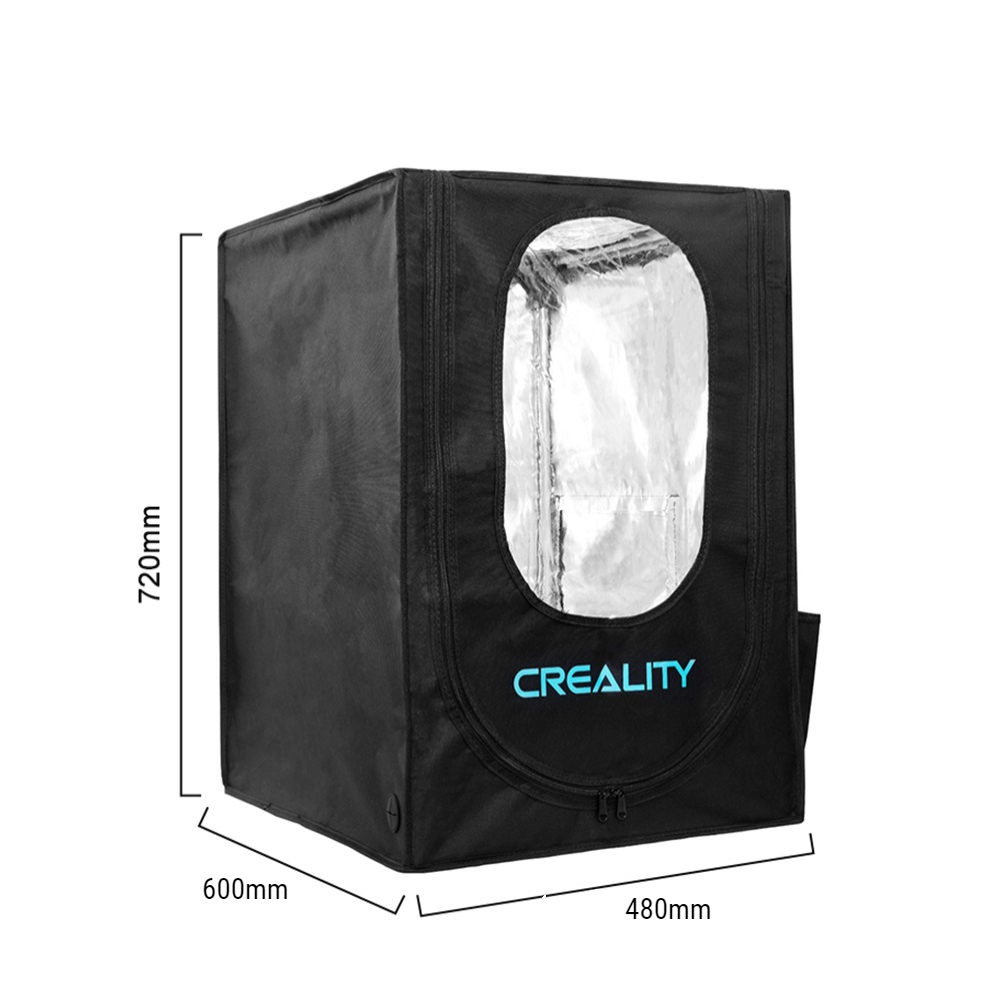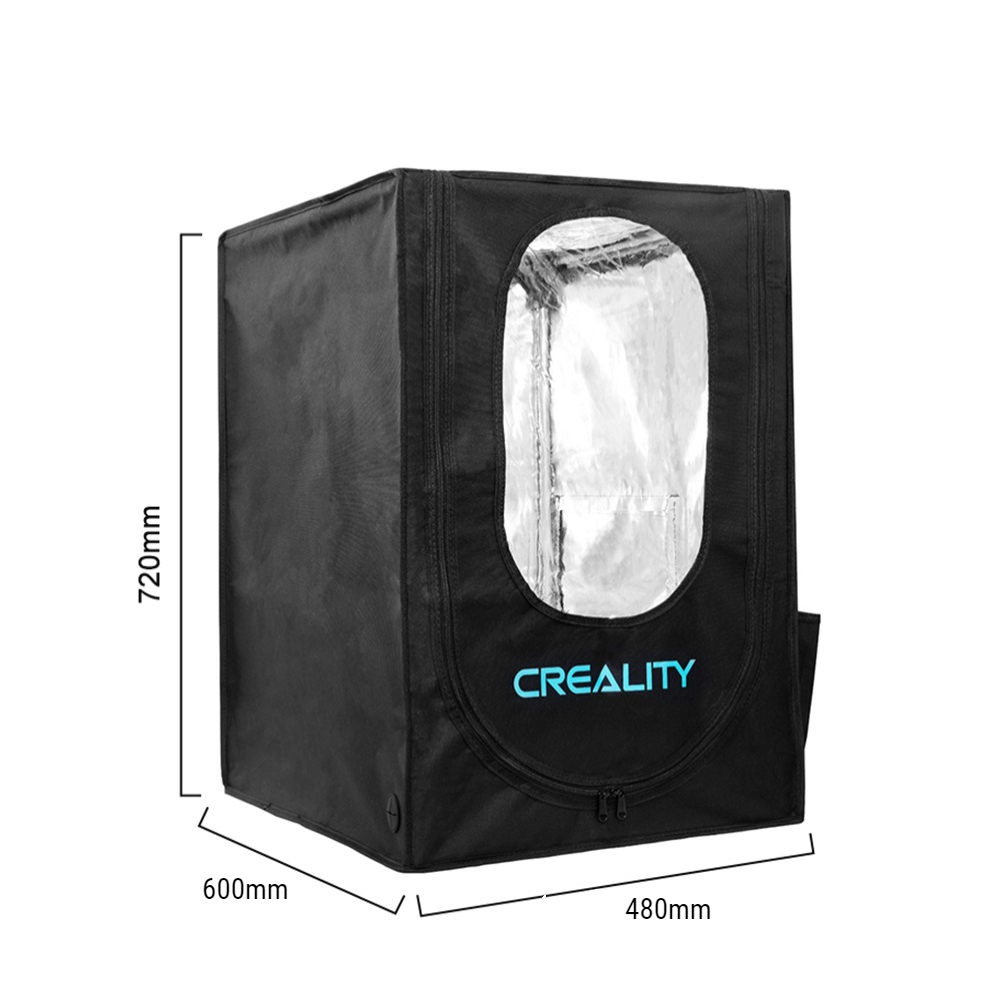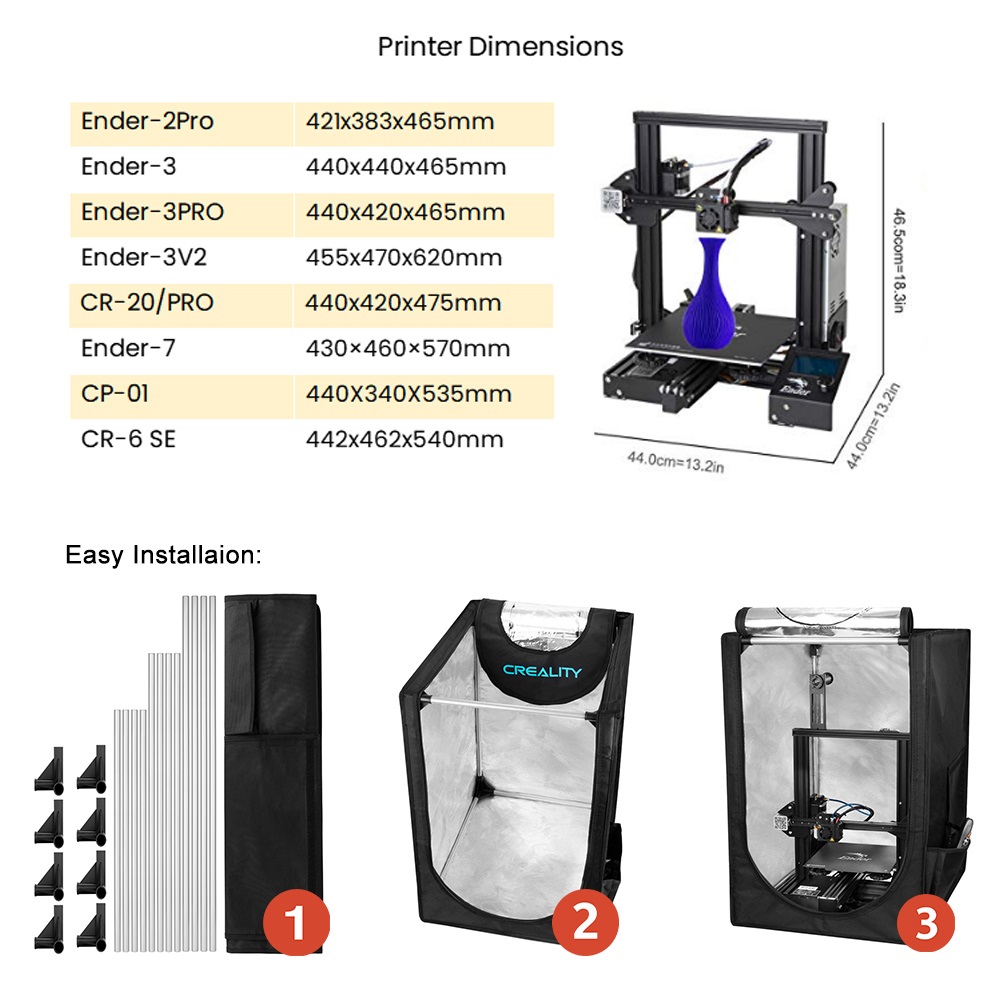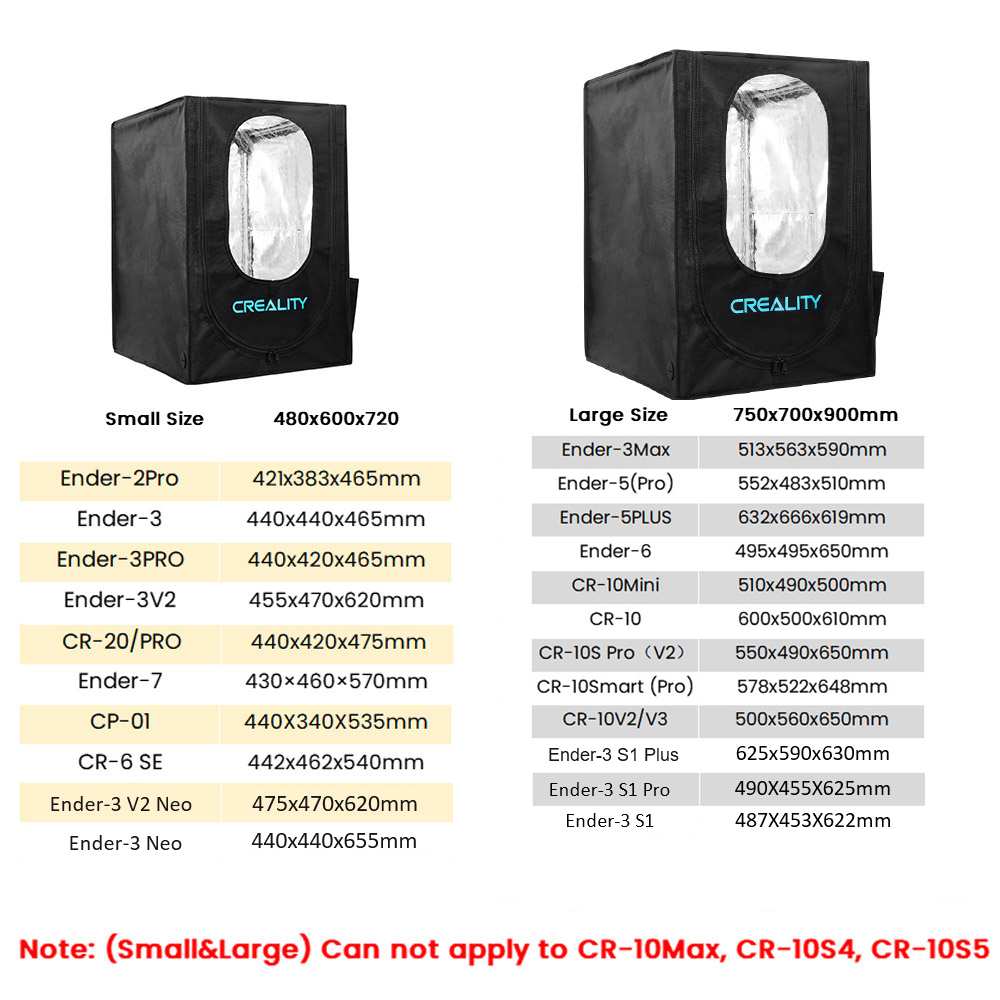 Creality Ender Enclosure for Ender 3V2/ Ender 3 Pro/Ender 3
Apply to

Please select product attributes before purchasing~~
Ship to
It is expected to arrive within and will cost
$
USD
to ship
This item can't be shipped to this Country/Region
Bundles
${ meal.bage }
${ meal.title }
${ meal.skus }
${ sku.name }:
${ skuVal }
Small Warm Enclosure Size: 480mm×600mm×720mm
Applicable 3D Printer Specifications: Ender-2 Pro, Ender-3, Ender-3 Pro, Ender-3 V2, Ender-3 Neo, Ender-3 V2 Neo, CR-6 SE, Ender-7, CP-01, CR-20/Pro

Creality 3D Printer Enclosure: Our Printer Tent for Ender5/5 pro/5 Plus, CR-10/10S/10S PRO/10MINI, CR-X/CR-20/20PRO, Large Constant Temperature Protective Cover Room Storage Fireproof and Dustproof
Constant Temperature: 3D printer keeps a constant temperature printing environment, allowing for much more stable temperatures once the printer is operating. This 3d printer enclosure can lead to better results with high temperature filaments and helps with bed adhesion at high temperatures as well, improve printing stability.
Safe to Use & Stable Structure: The interior uses pure aluminum film and flame-retardant appearance material. Technically, if in a fire, it will melt and not fire itself of the enclosure and will not spread as well. What's more, this 3d printer enclosure equipped with a selection of iron pipes, stable structure and abundant space.
Multifunction : Dustproof and good noise reduction . The Creality enclosure printer can effectively block the noise emitted by the printer during printing, and can create a comfortable environment even when printing. It can also be used as a dust cover to prevent the printer from being covered with dust and easier to store. Simply wipe it with a damp cloth when cleaning.
Quick and Simple Installation : Quick and easy installation, folding storage,with a reserved tool pockets,easy to carry(6.08lb), and multi-faceted observation.There are zippers on the front and top of the box,seethrough screen for full-time.
Customer Reviews
Write A Review
Ask A Question
Reviews (0)
Questions (0)