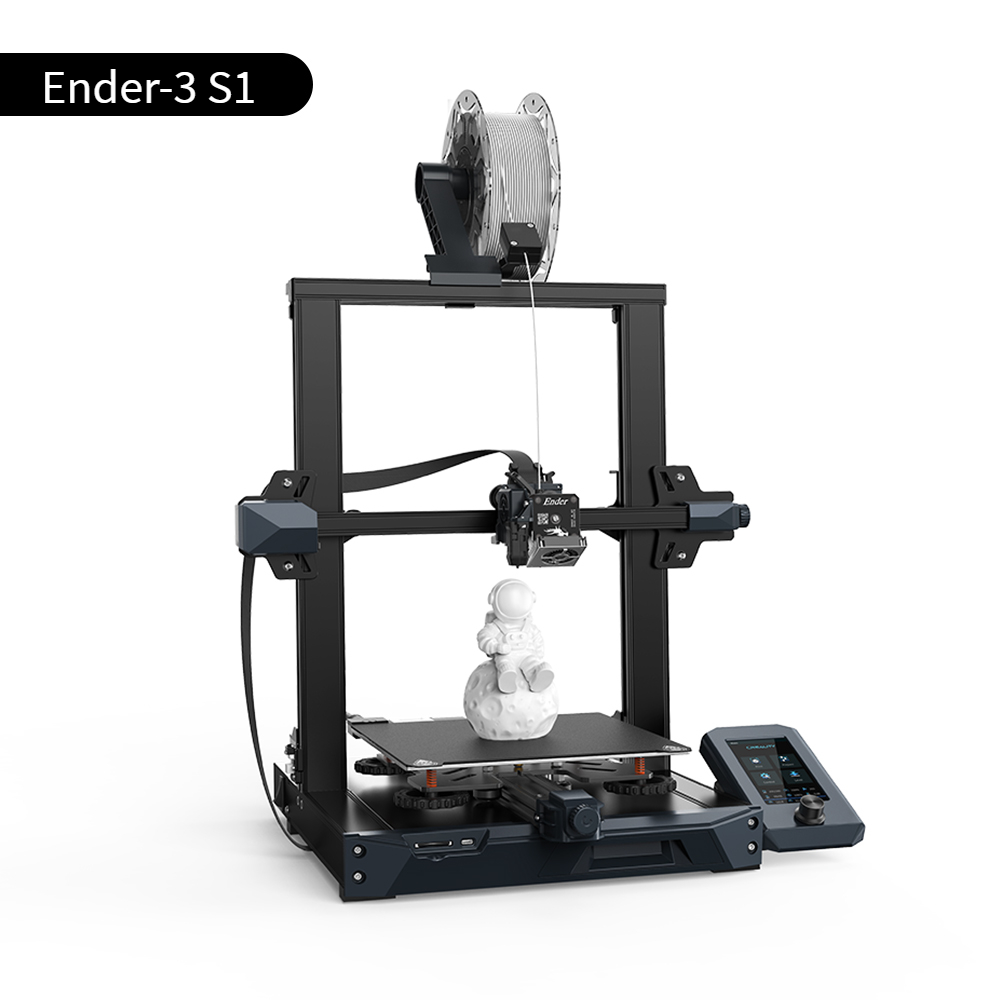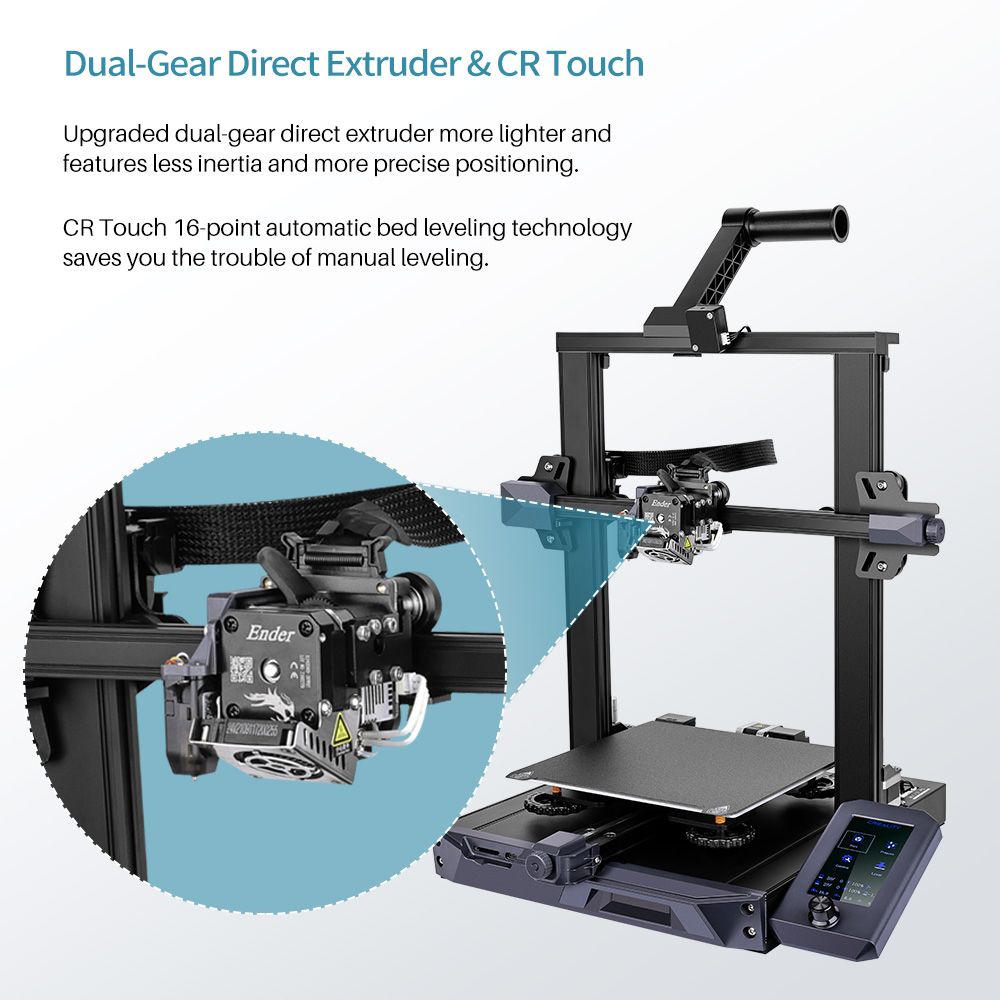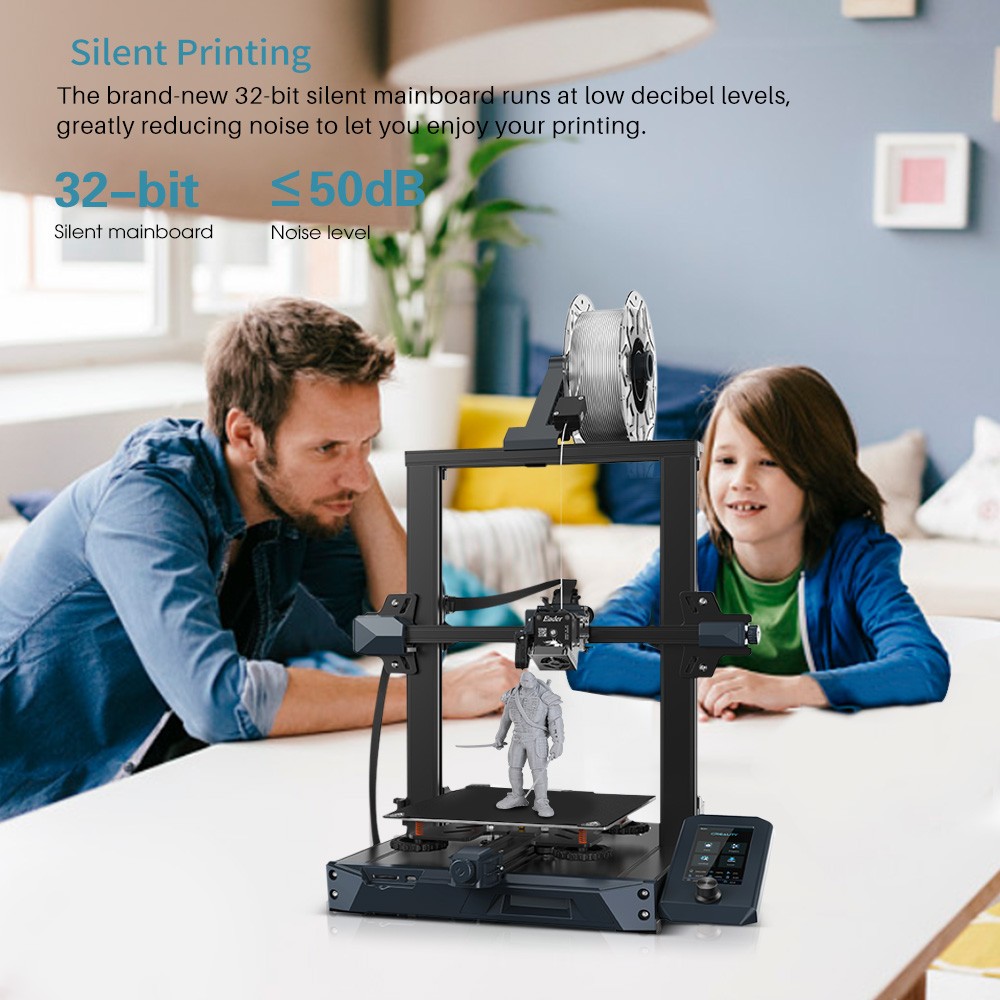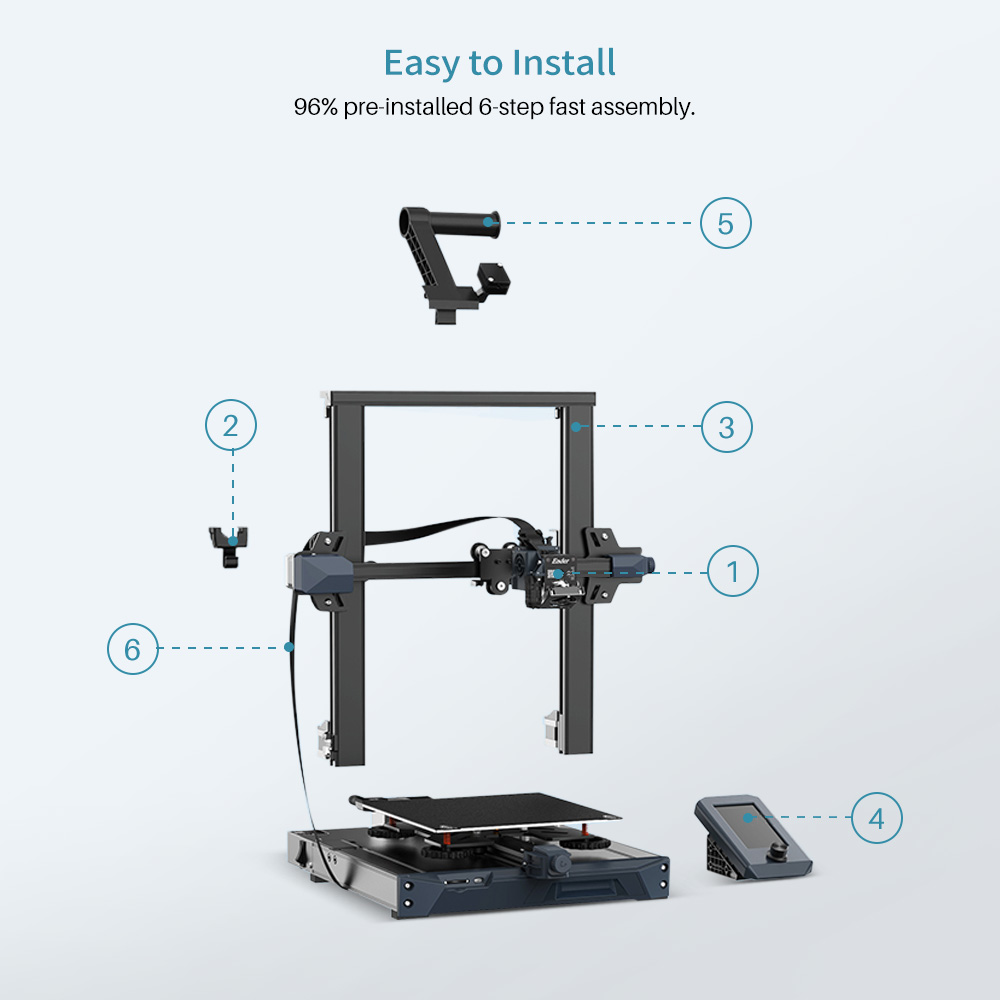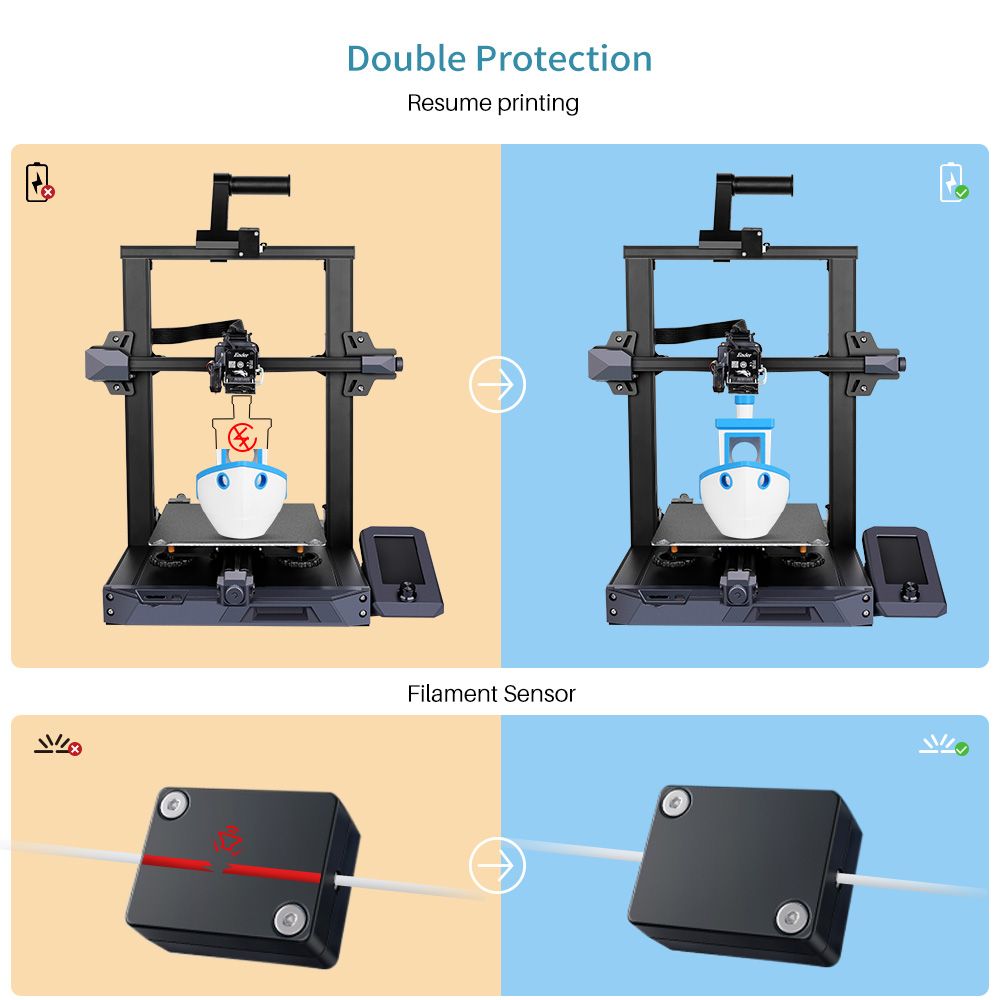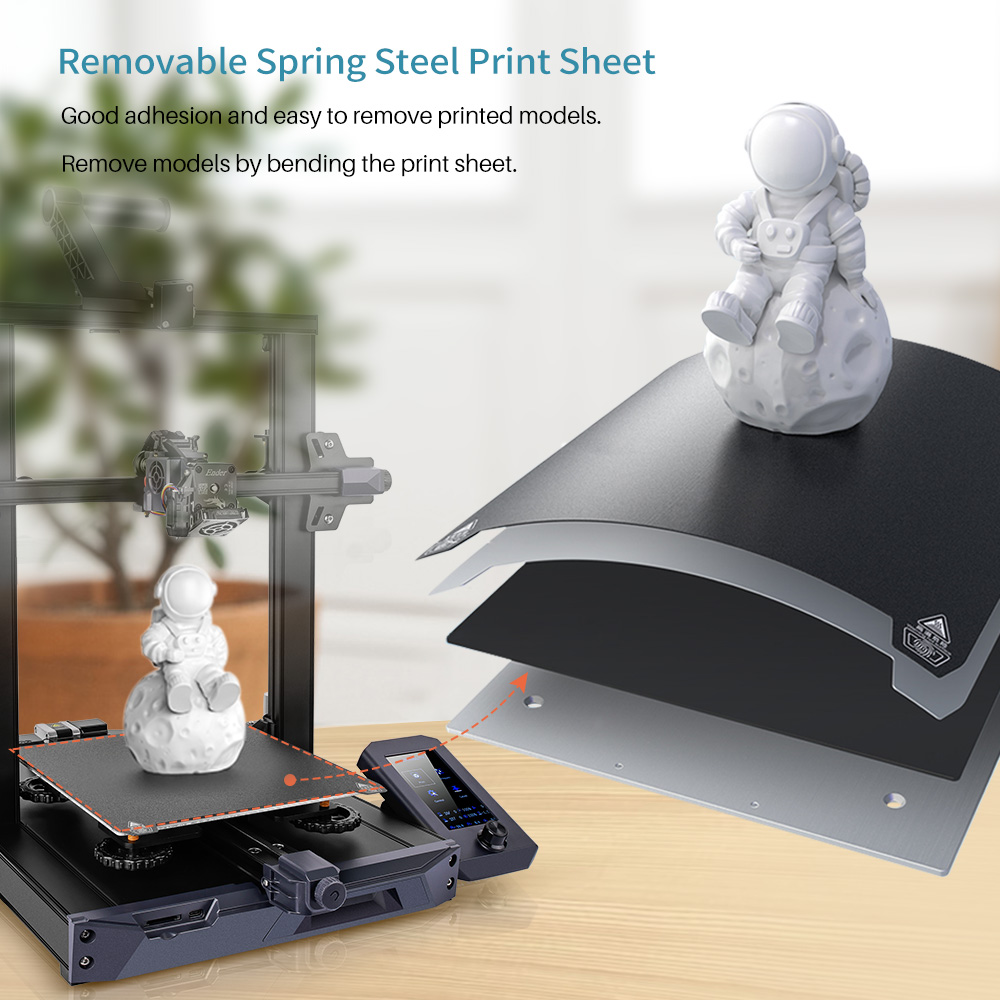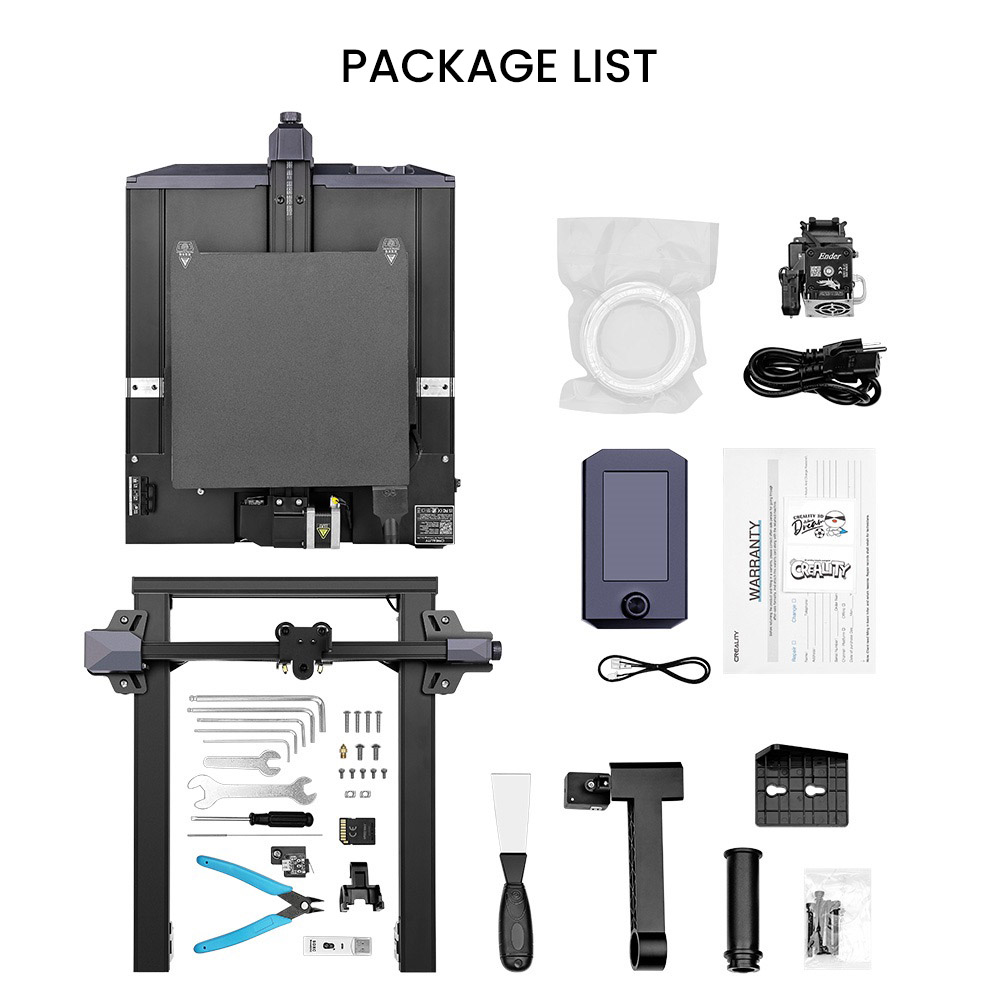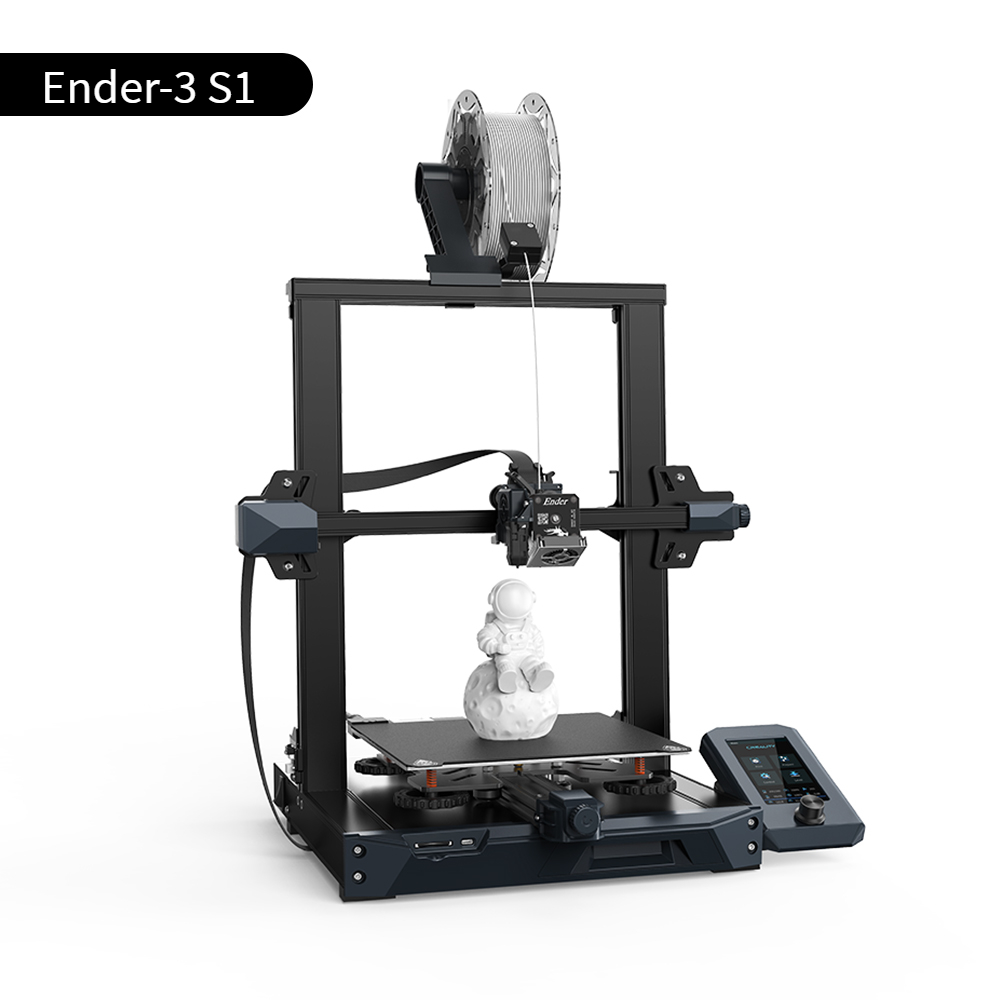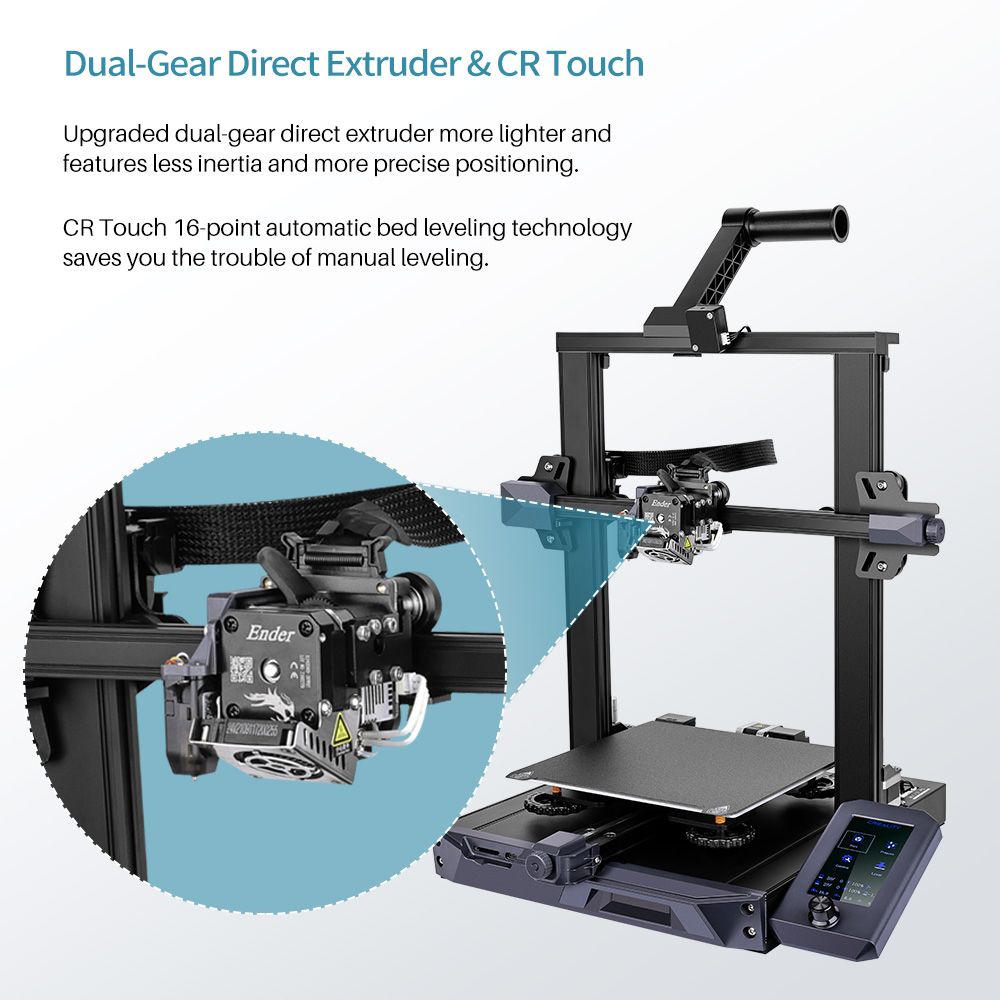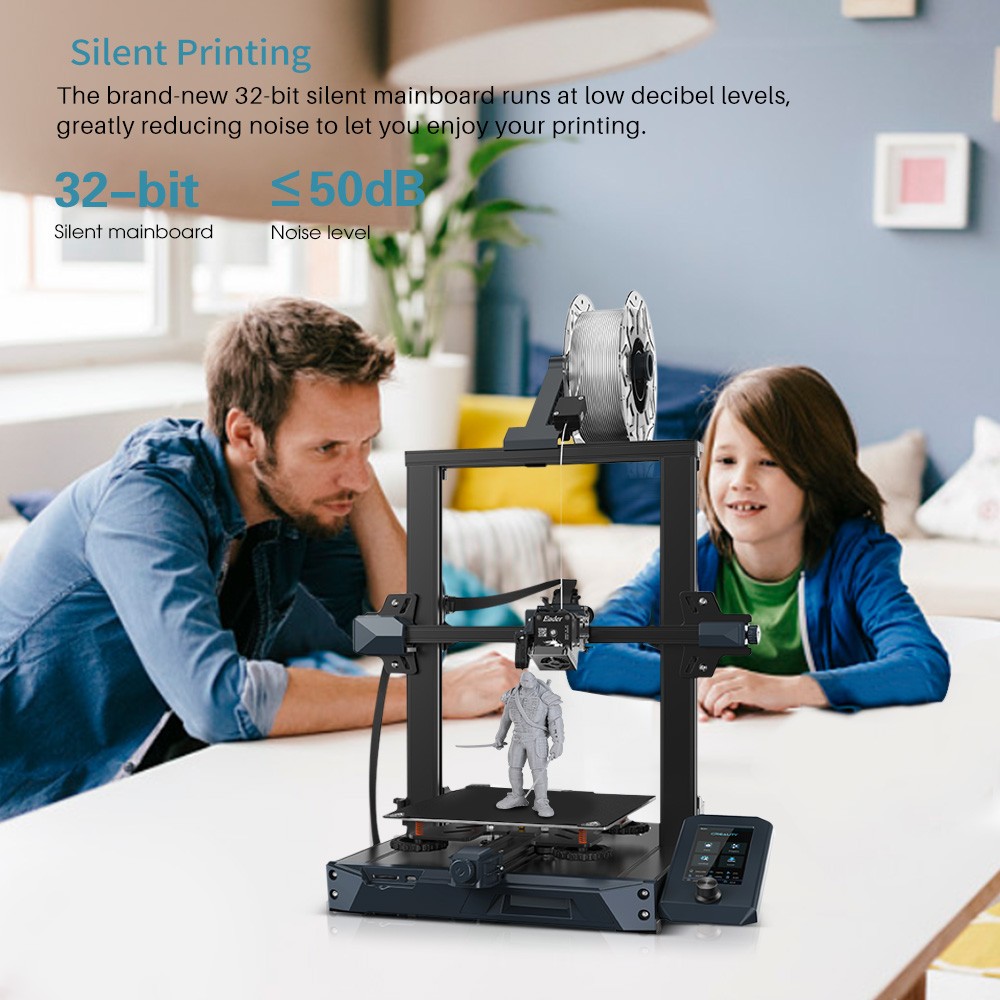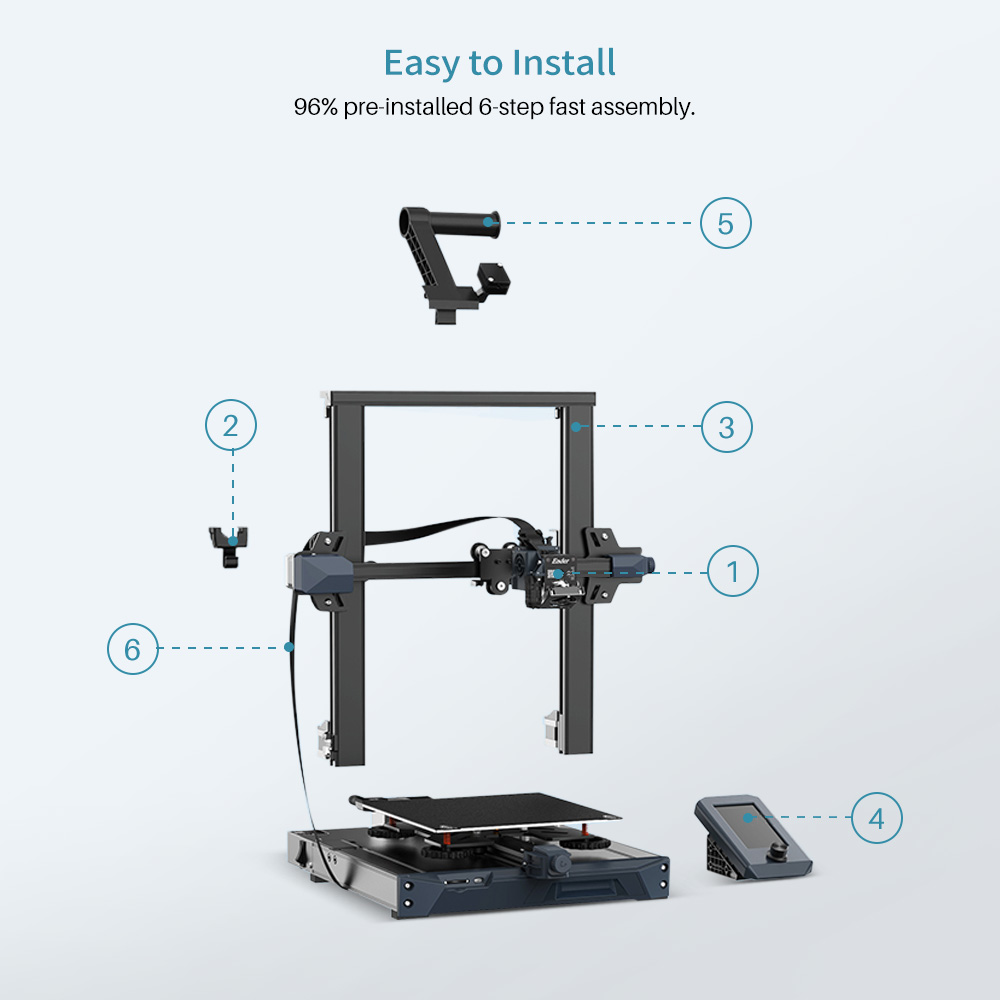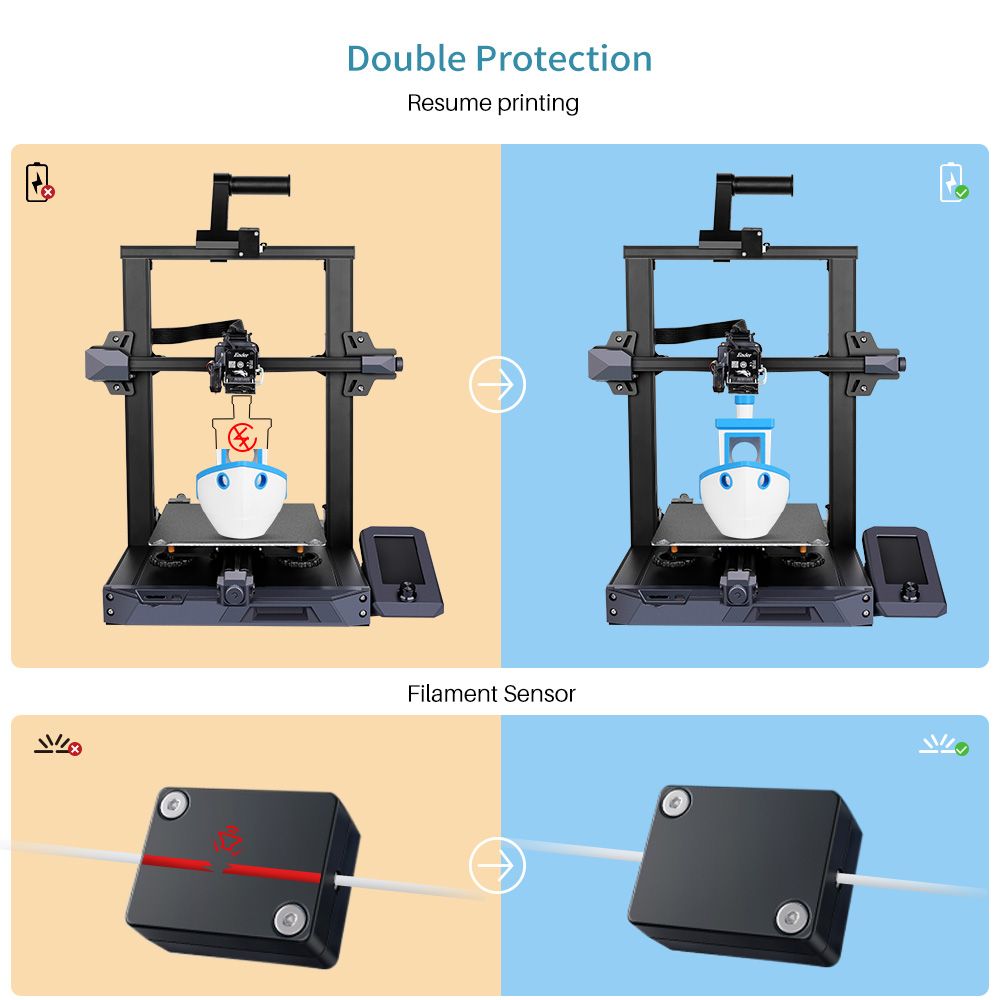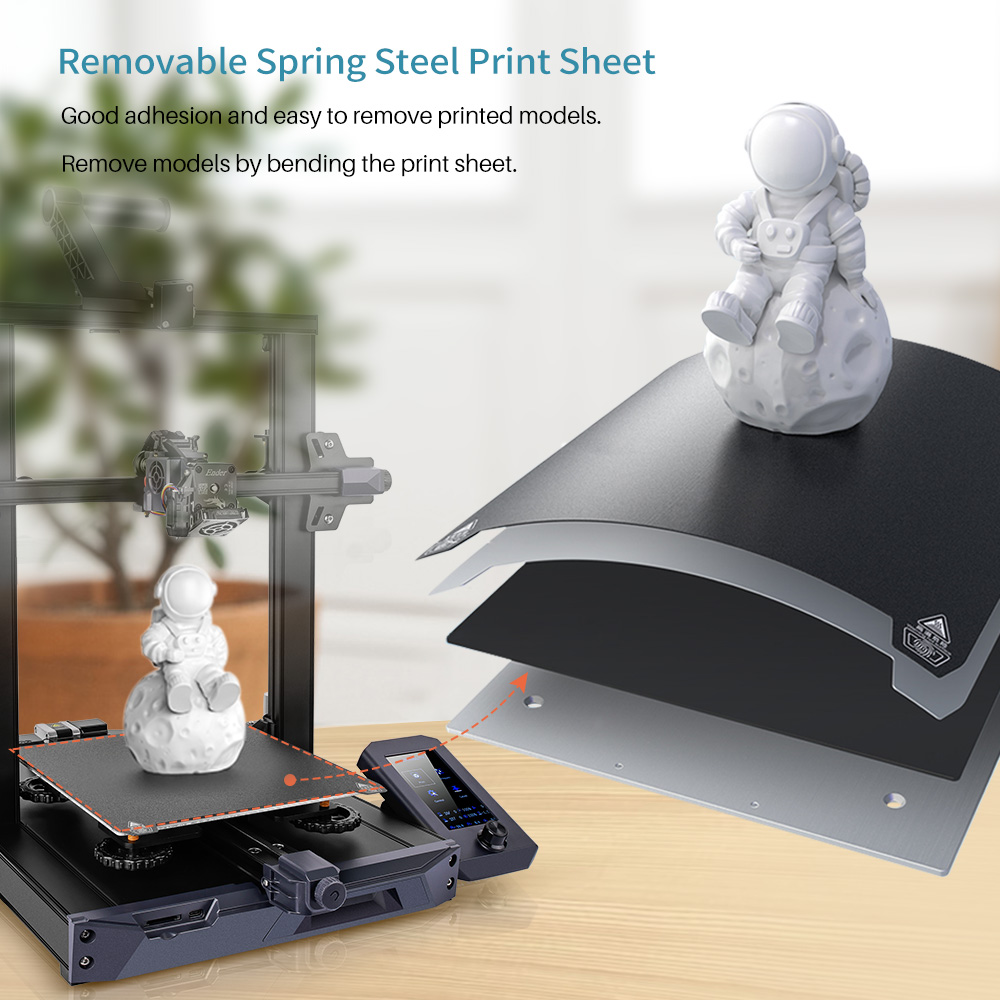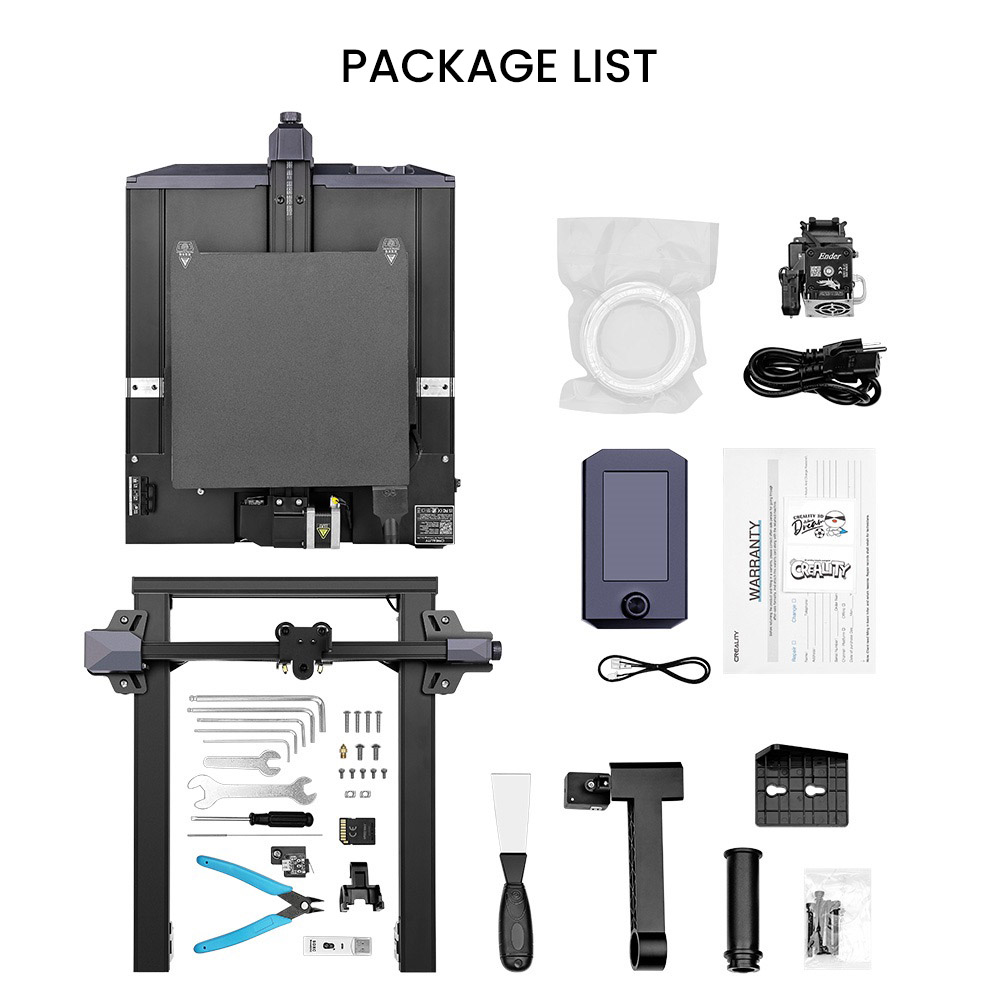 Ender 3 S1: Direct Drive | CR Touch Auto Leveling 3D Printer
Best 3D Printer Under $500(2022); Buy Ender Series Upgraded Part, Any 2 Get 10% OFF: Including 2KG/6KGPLA, PEI, Glass Bed,3D Printer Enclosure, 300℃ Hotend Kits etc.

Ship From
United States

Australia

China

Canada

Czech Republic

United Kingdom

Please select product attributes before purchasing~~
This item can't be shipped to this Country/Region
It is expected to arrive within3 daysand will cost£10to ship
Creality Upgraded Ender 3: Ender-3 S1 Direct Drive
|
Auto Leveling 3D Printer
Ender 3 S1 Features & Advantages
Sprite Direct Dual-Gear Extruder: The"Sprite" is lighter and features less inertia and more precise positioning, supports PLA/TPU/PETG/ABS print filaments.
Auto Leveling with Creality CR Touch


PC magnetic build plate: Combina with the advantage of PC Spring Steel and Magnetic Sticker for the better bed adhesion and good experience for model released.

Z-axis Dual-screw+Z-axis Dual-motor Design: Compares to Ender-3, Ender-3V2, Ender-3Max, Ender 3S1 has upgraded to the Dual Z-axis designadds stability to the X-axis gantry to improve printing quality and reduce the wear on the mechanical components
Ender 3 S1 vs. Ender 3 V2 | Comparison
Ender 3 S1
Price
487 x 453 x 622 mm
475 x 470 x 620 mm
Print volume:
220 x 220 x 270 mm
220 x 220 x 250 mm
Display:
color 4.3 inch LCD display with rotary knob
color 4.3 inch LCD display with rotary knob
Structure:
mostly pre-assembled (~ 15 min.)
Partially pre-assembled (> 45 min.)
Extruder:
Direct Drive
Bowden
Print bed leveling:

Automatic

Manual

Accuracy:
0,1 mm
0,1 mm
Min. layer thickness:
0,05 mm
0,1 mm
Nozzle:
1 x 0.4 mm
1 x 0.4 mm
Filament:
1.75 mm (PLA, ABS, PETG, TPU)
1.75 mm (PLA, ABS, PETG, TPU)
Max. nozzle temperature:

260 °C

255 °C

Max. print bed temperature:
100 °C
100 °C
Print speed:
30-60 mm/s (max. 150 mm/s)
30-60 mm/s (max. 180 mm/s)
Resume print:
Yes
Yes
Filament sensor:

Yes

No

Pressure bed:

PC on spring steel, flexible, magnetic

Textured glass bed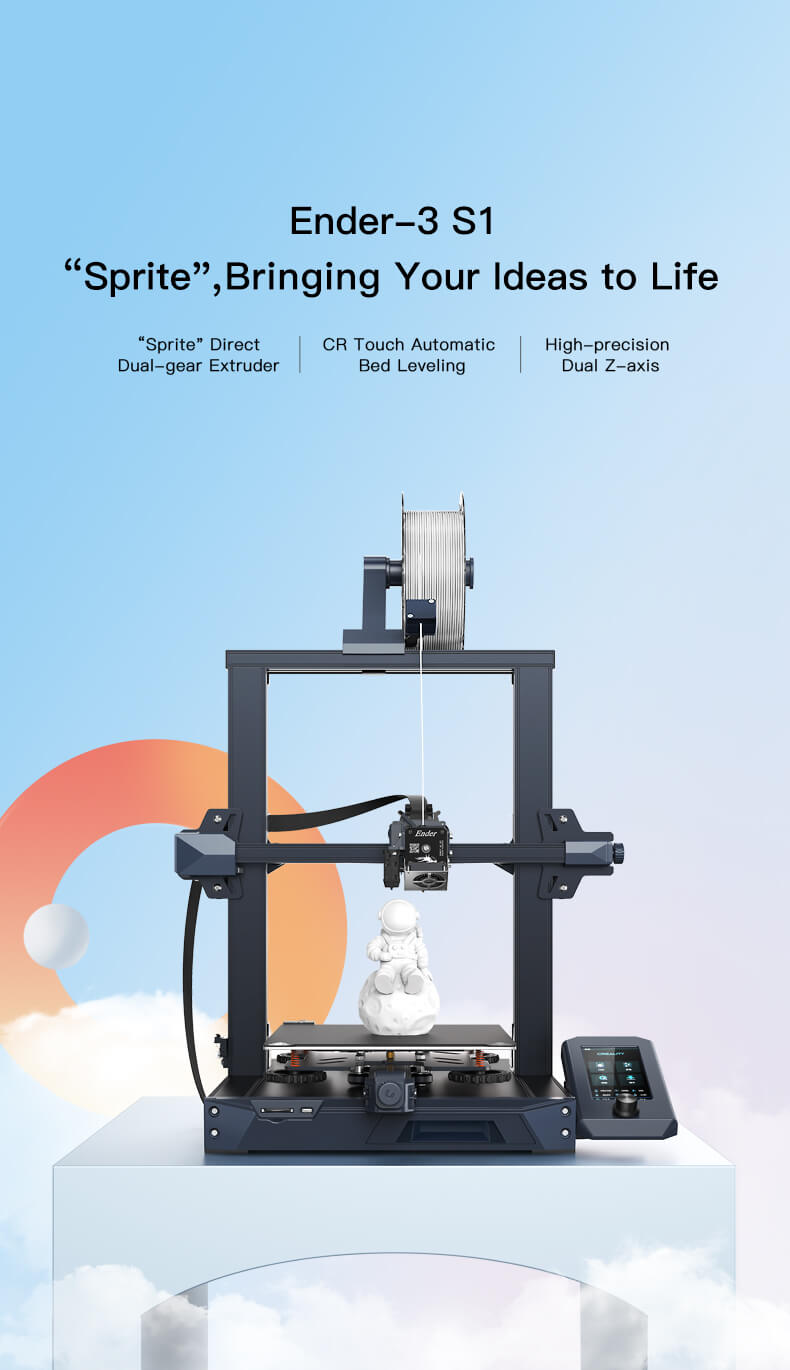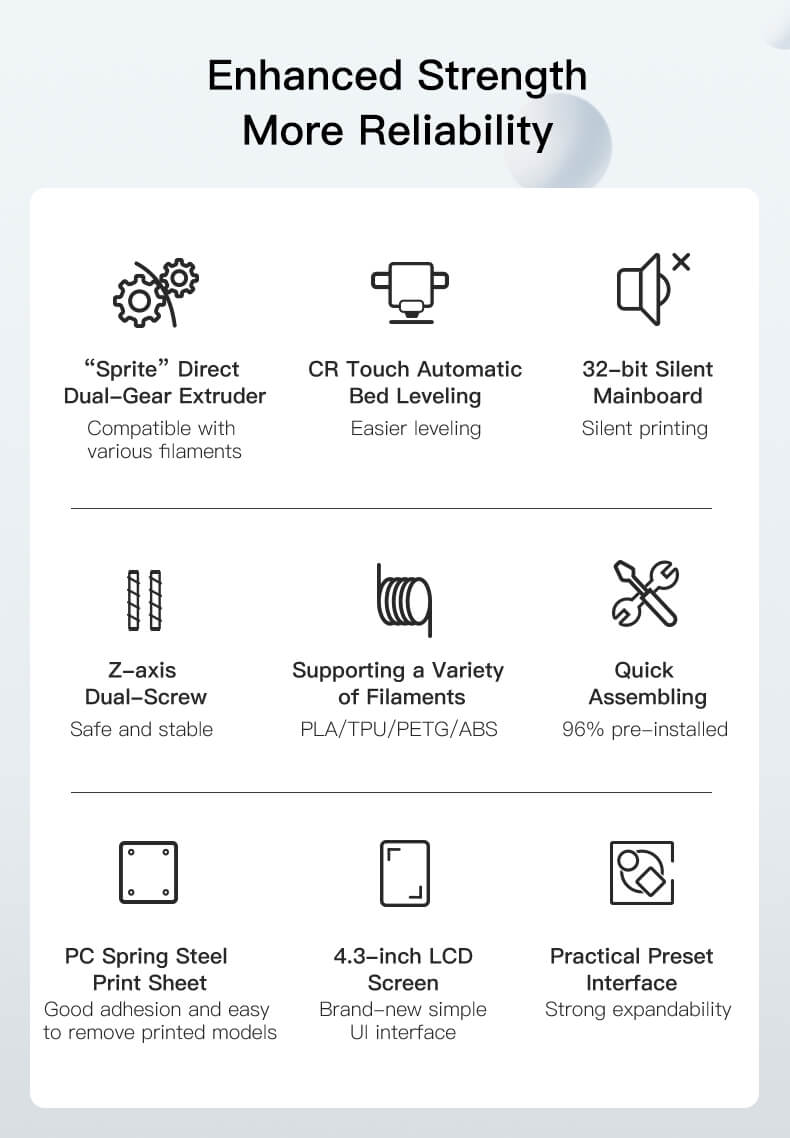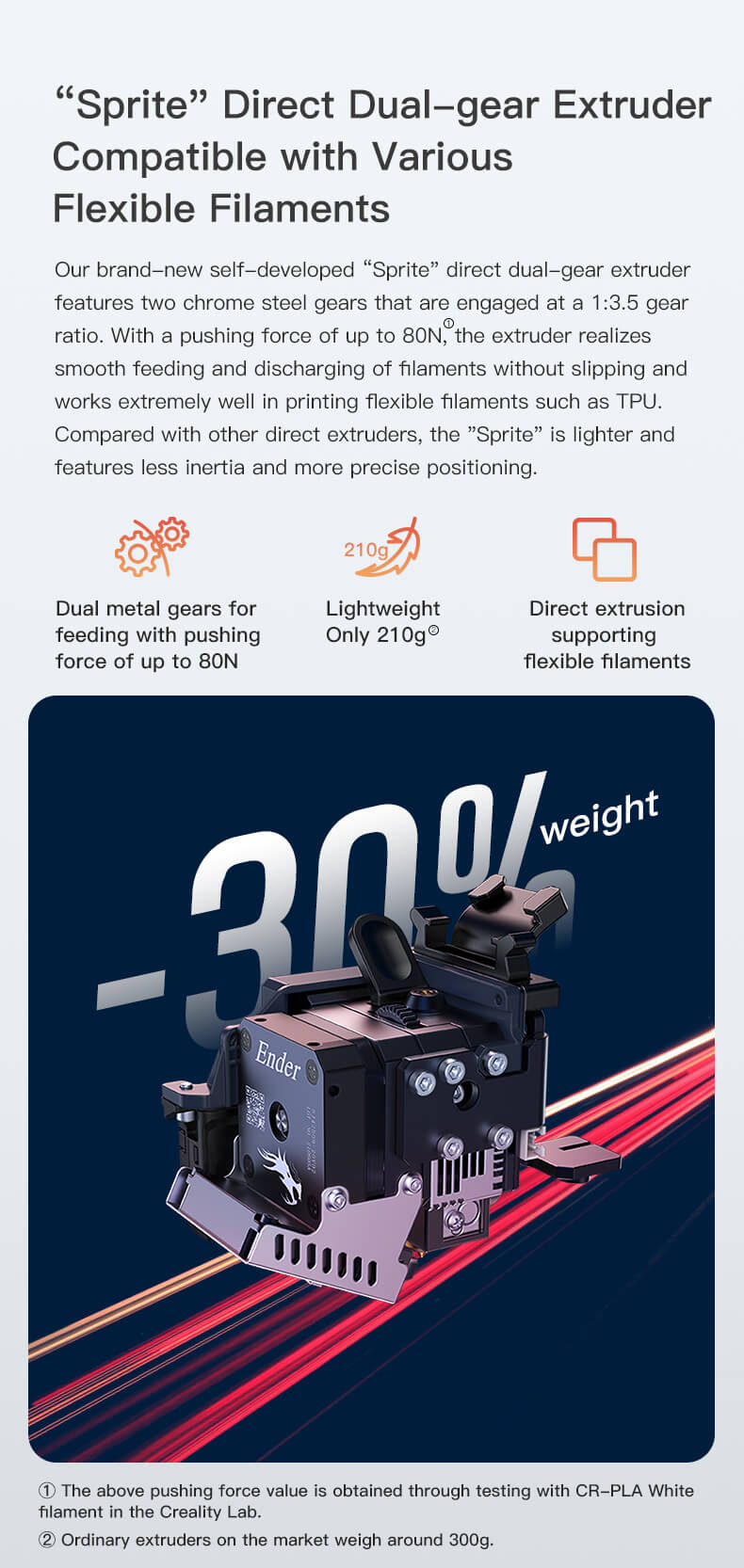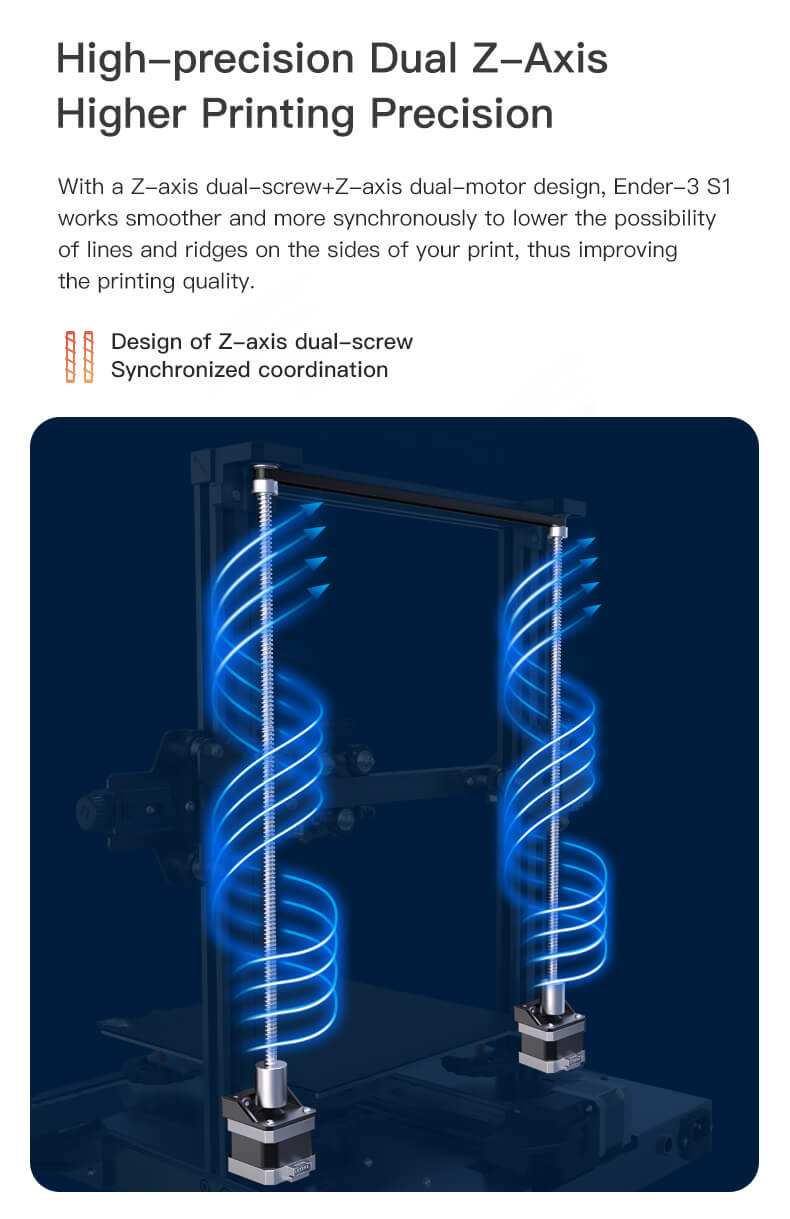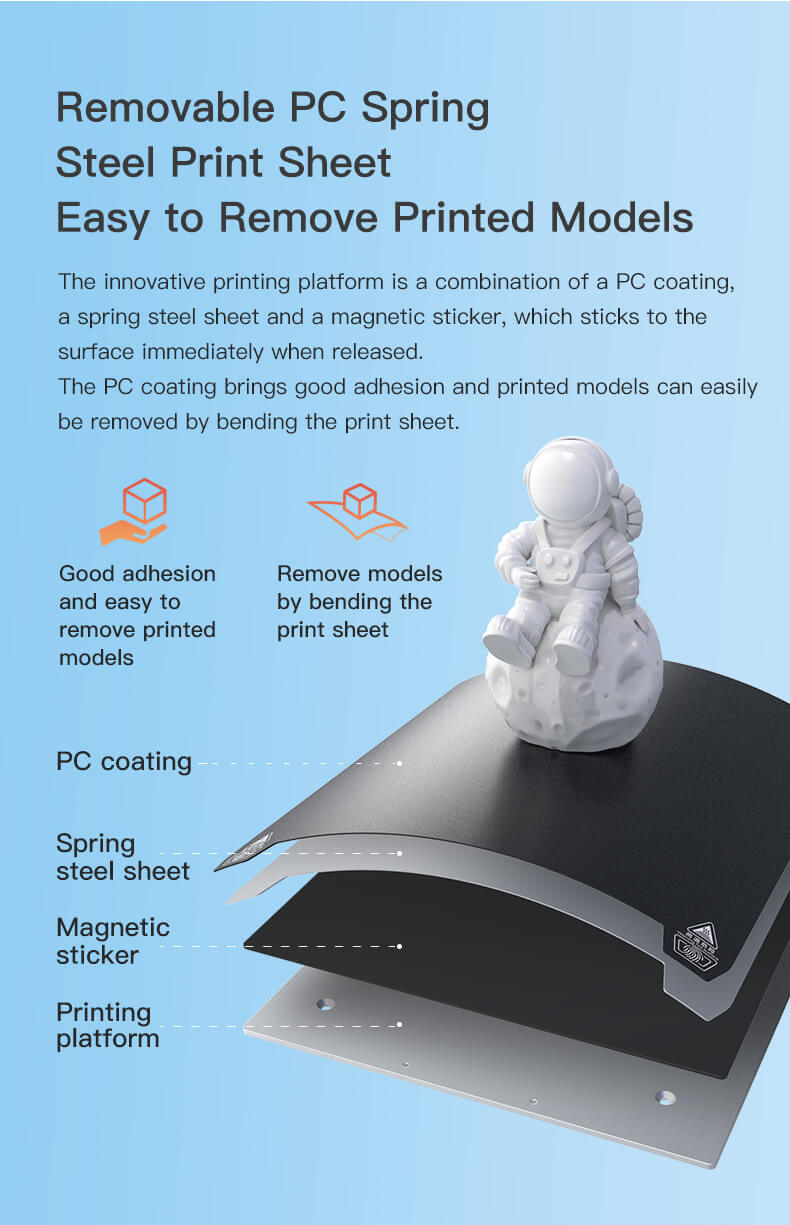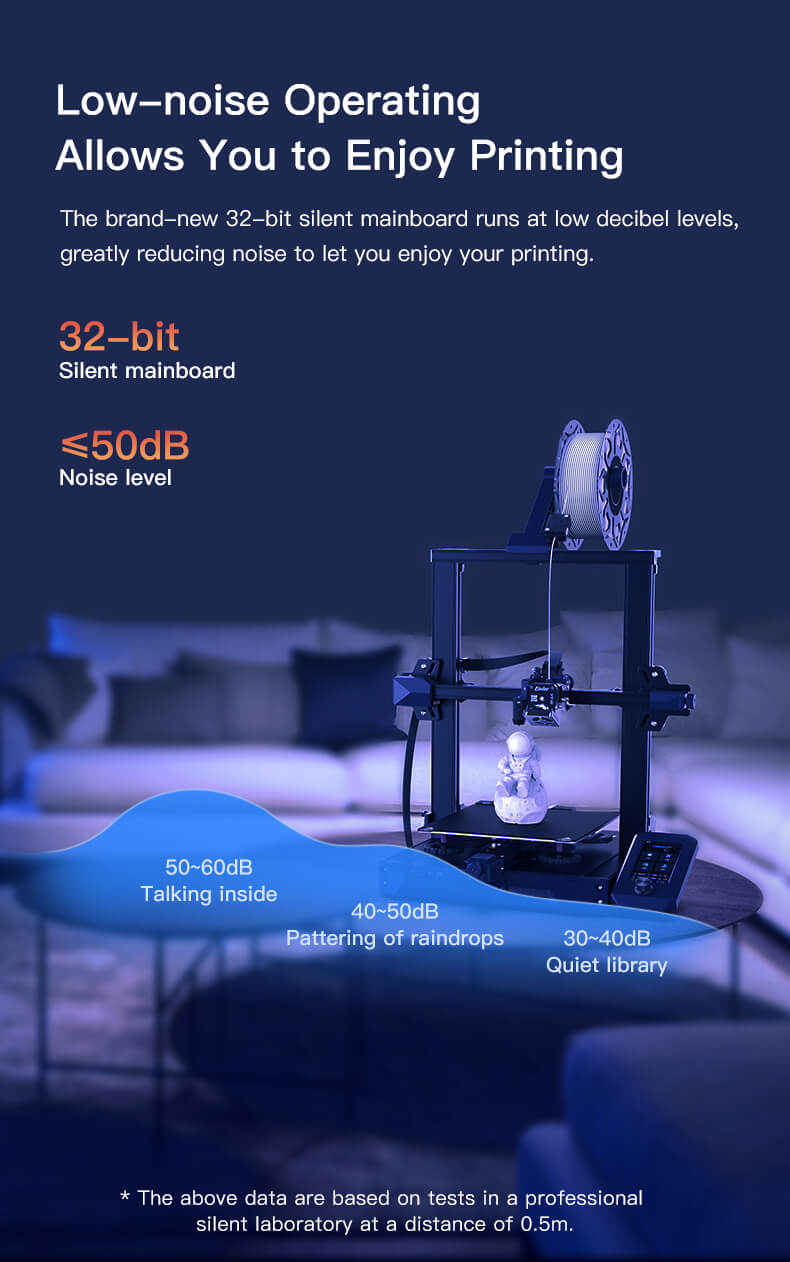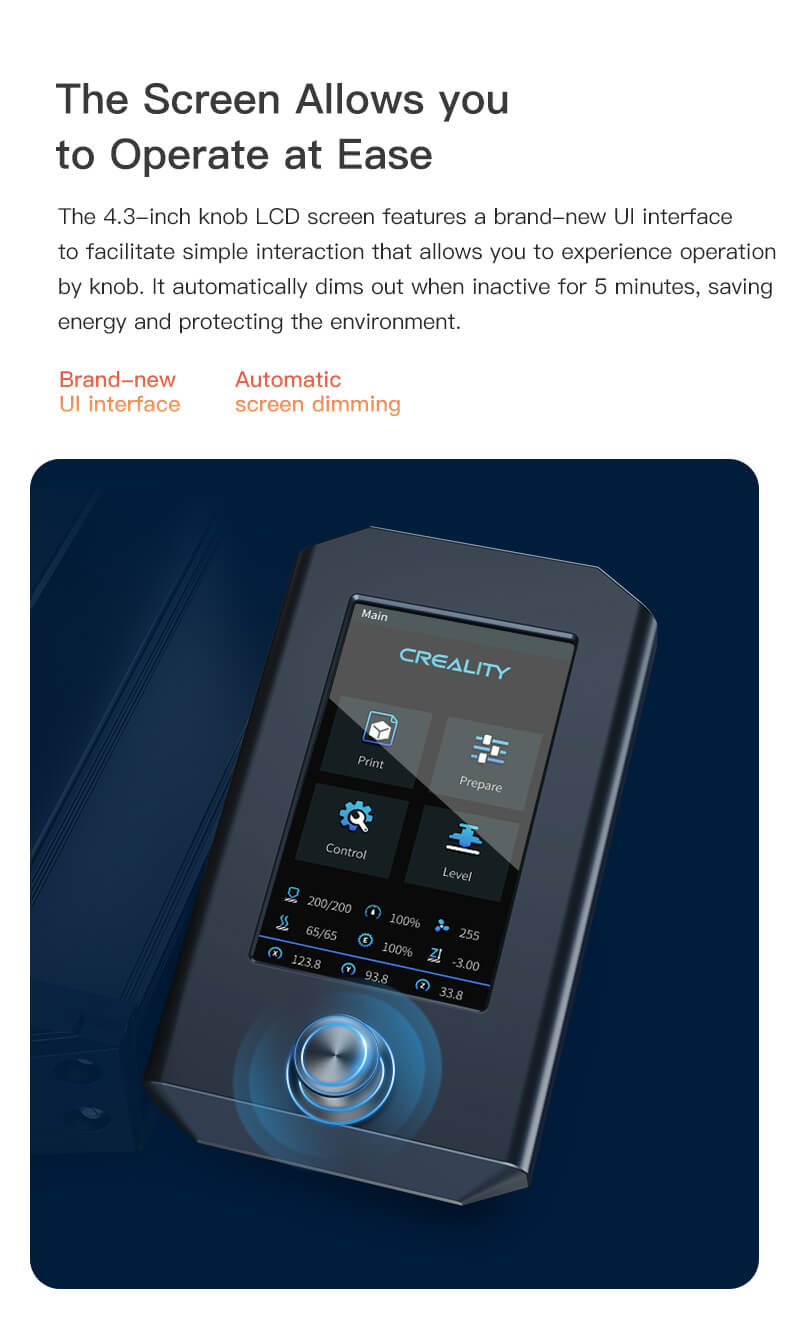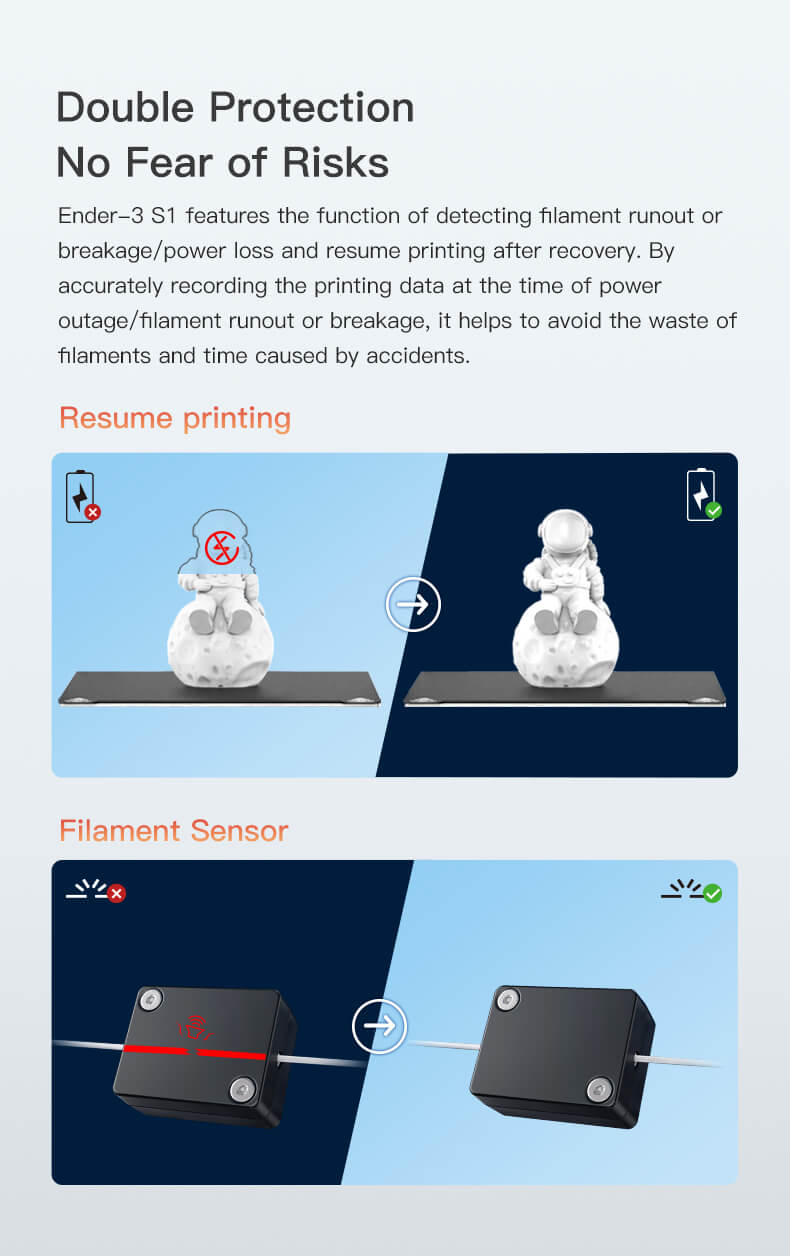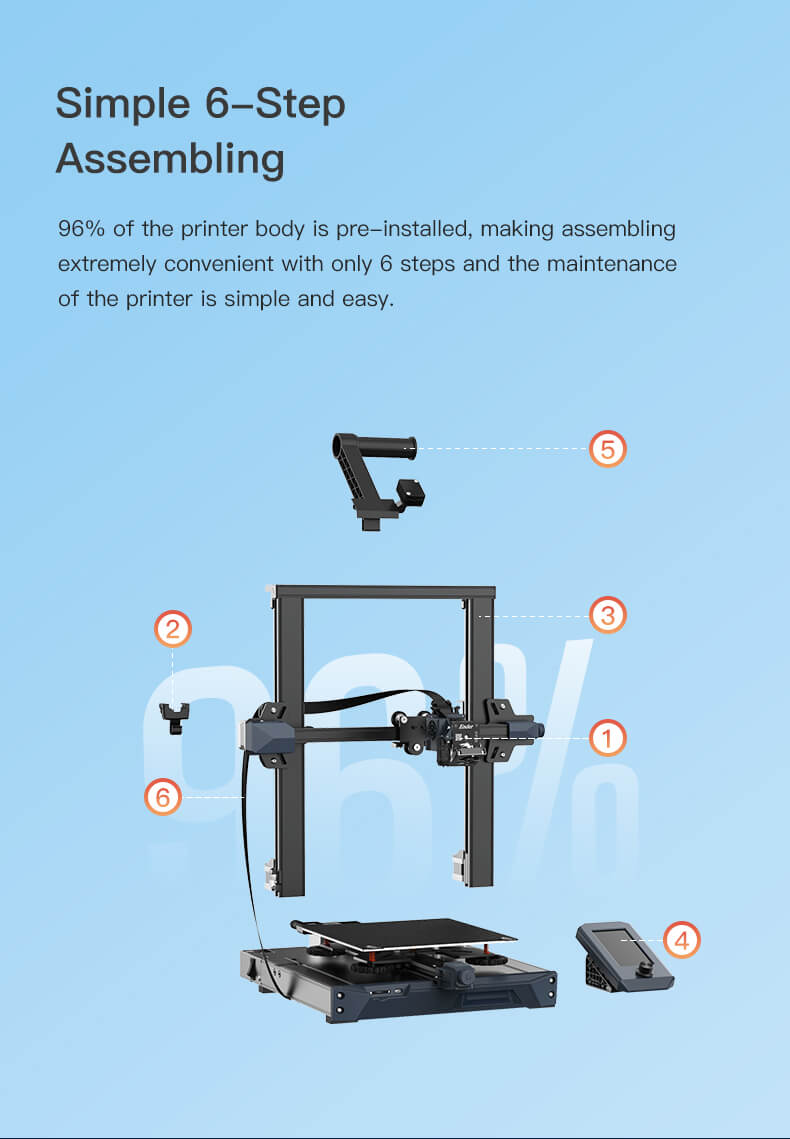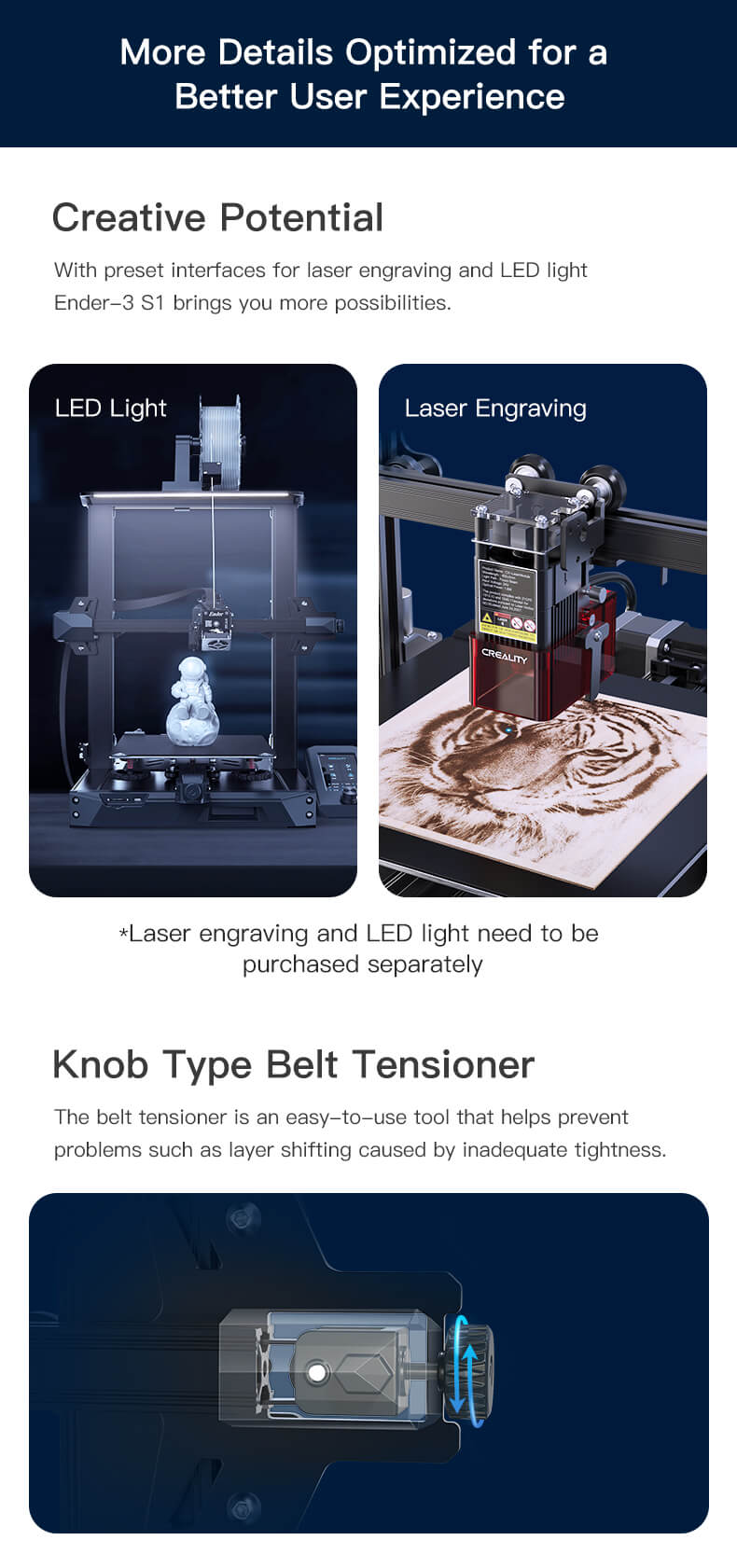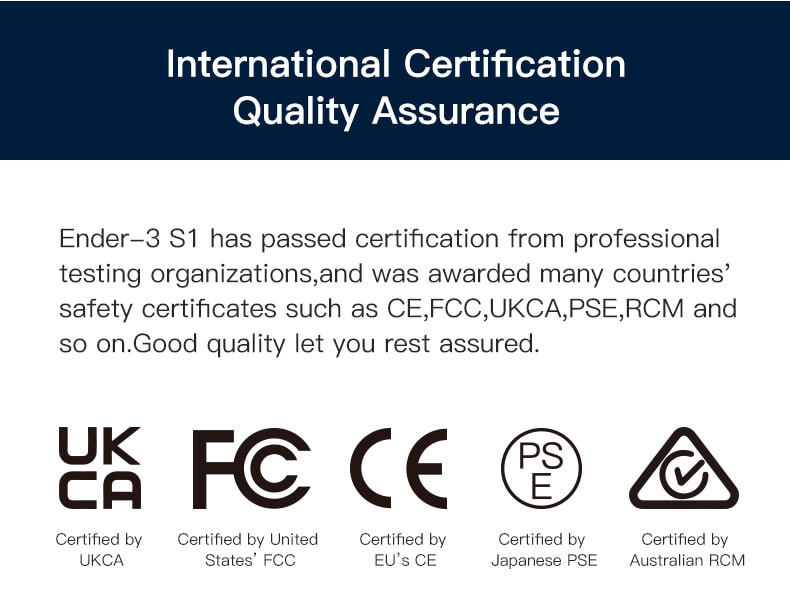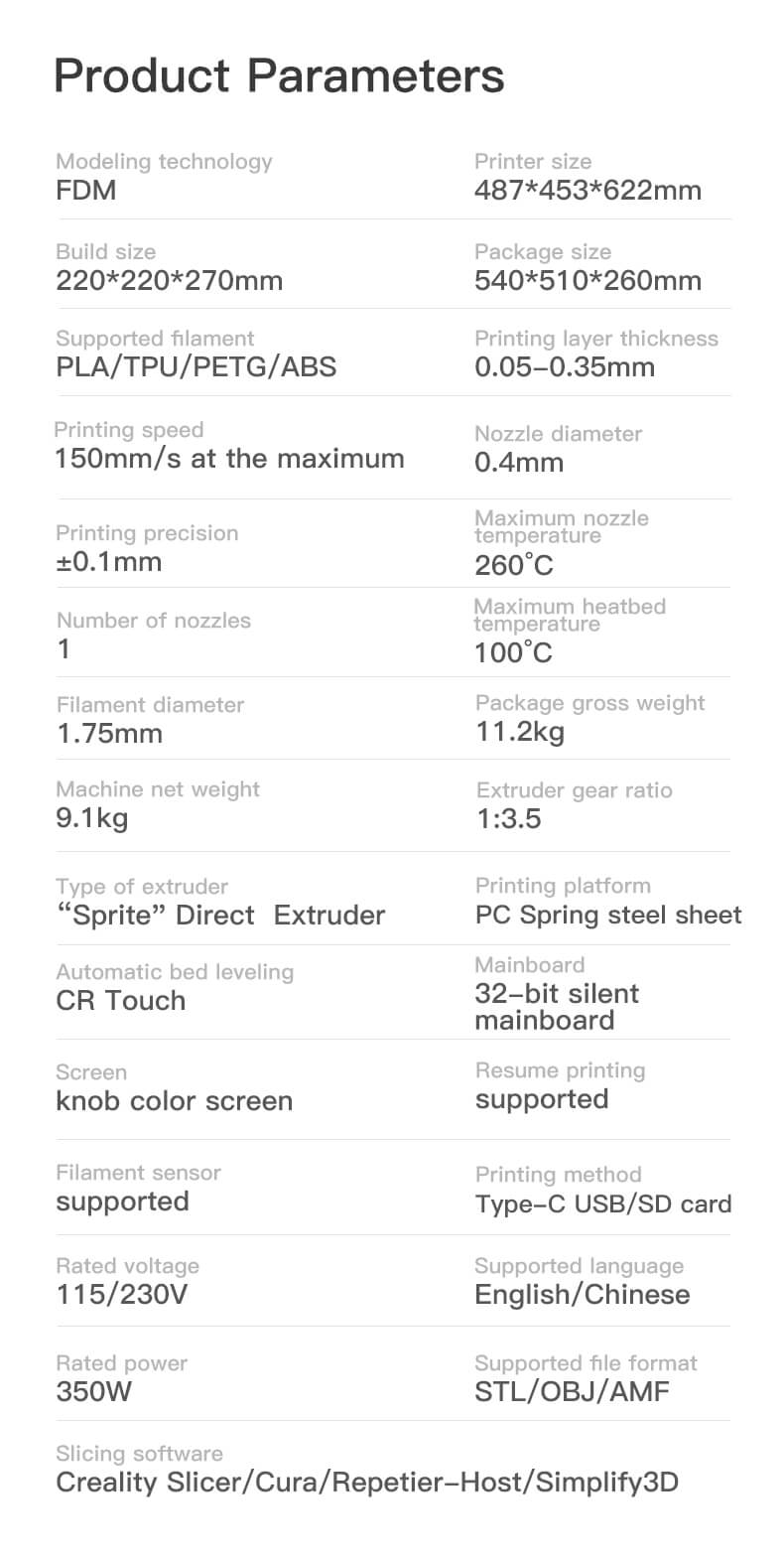 Ender-3 S1 Specifications
Extruder: "Sprite" Direct drive (extruder sits directly over the nozzle in the print head)s;
Print volume: 220 x 220 x 270 mms;
Accuracy: 0.1 mms;
Layer thickness: 0.05 – 0.35 mms;
Nozzle diameter: 0.4 mms;
Max. Nozzle temperature: 260 °Cs;
Max. Print bed temperature: 100 °Cs;
Max. Print speed: 150 mm/ss;
Filaments: PLA, ABS, PETG, TPUs;
Filament diameter: 1.75 mms;
Print bed: PC on spring steel, flexible, magnetics;
Print bed leveling: Automatic (CR-Touch);
Resume Print: Yes
Filament Sensor: Yes;