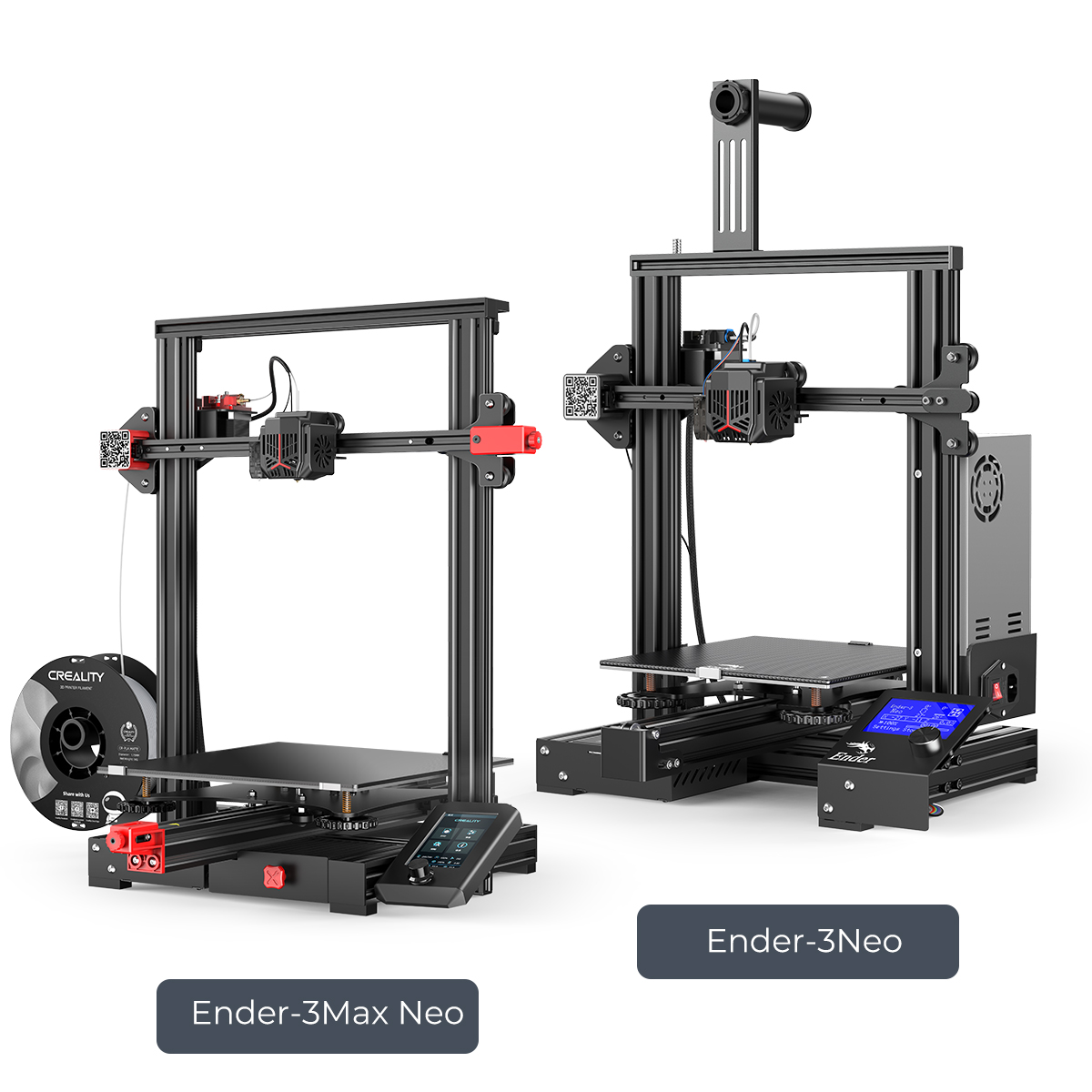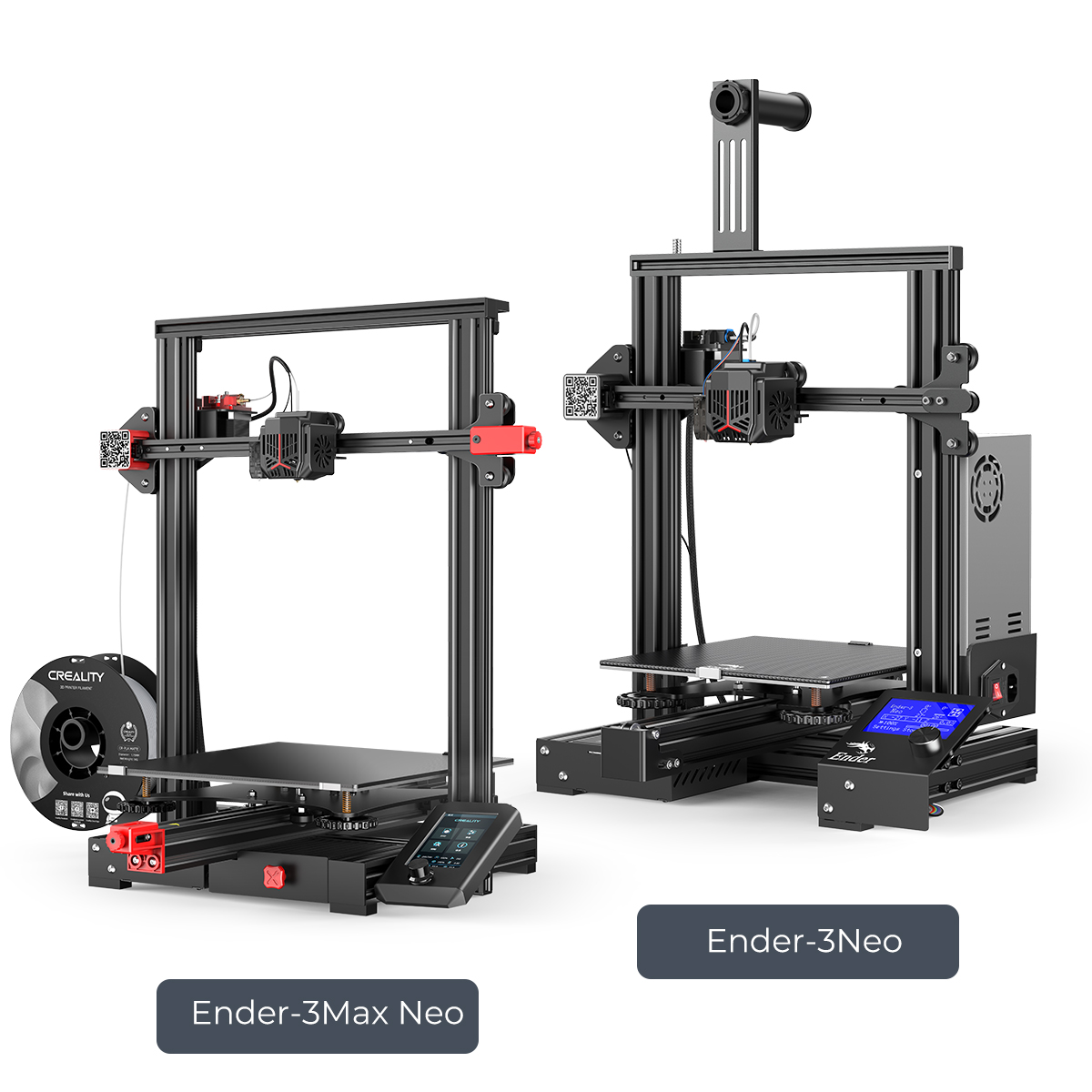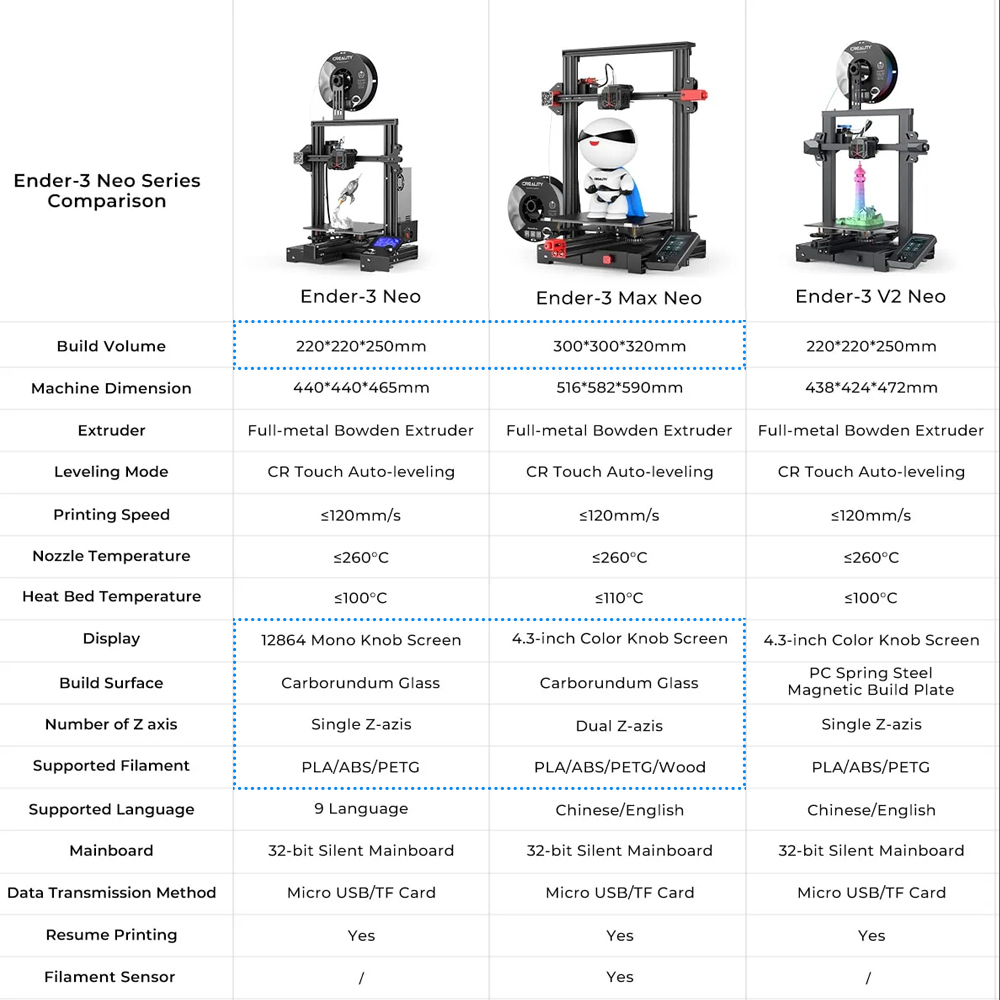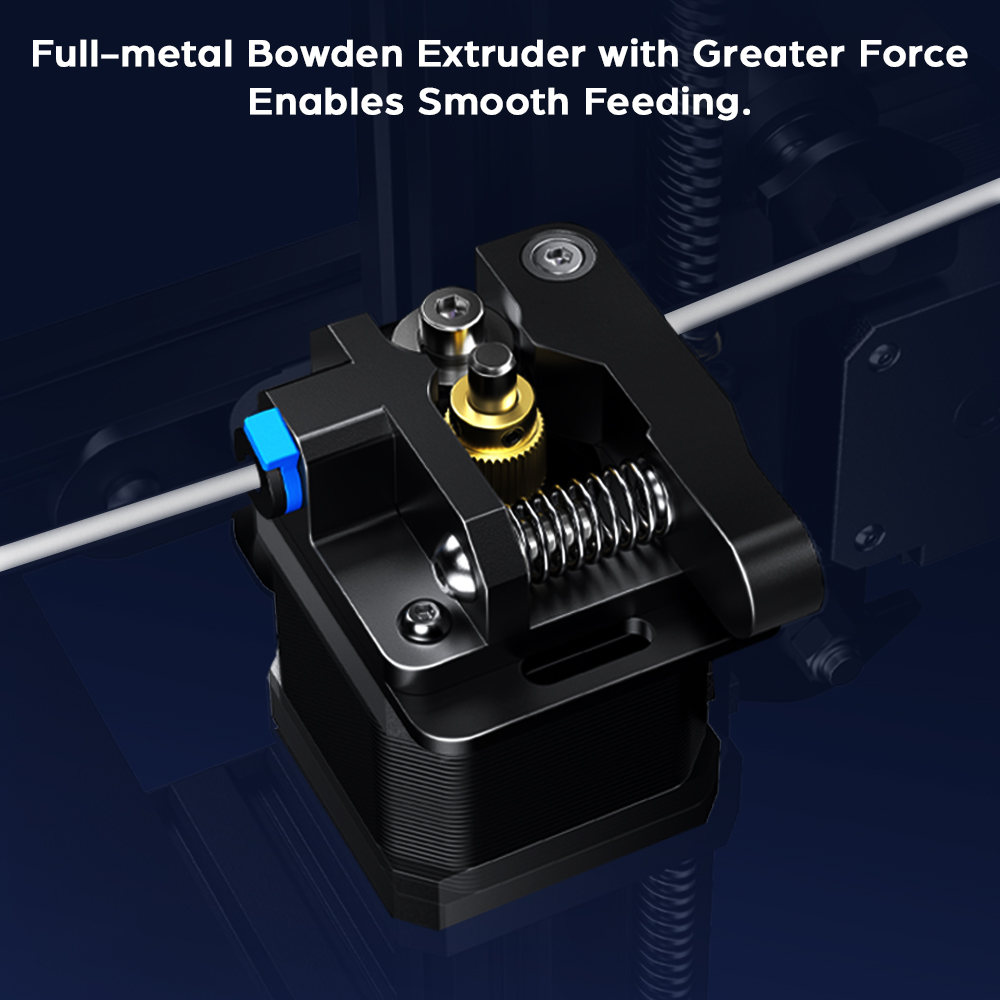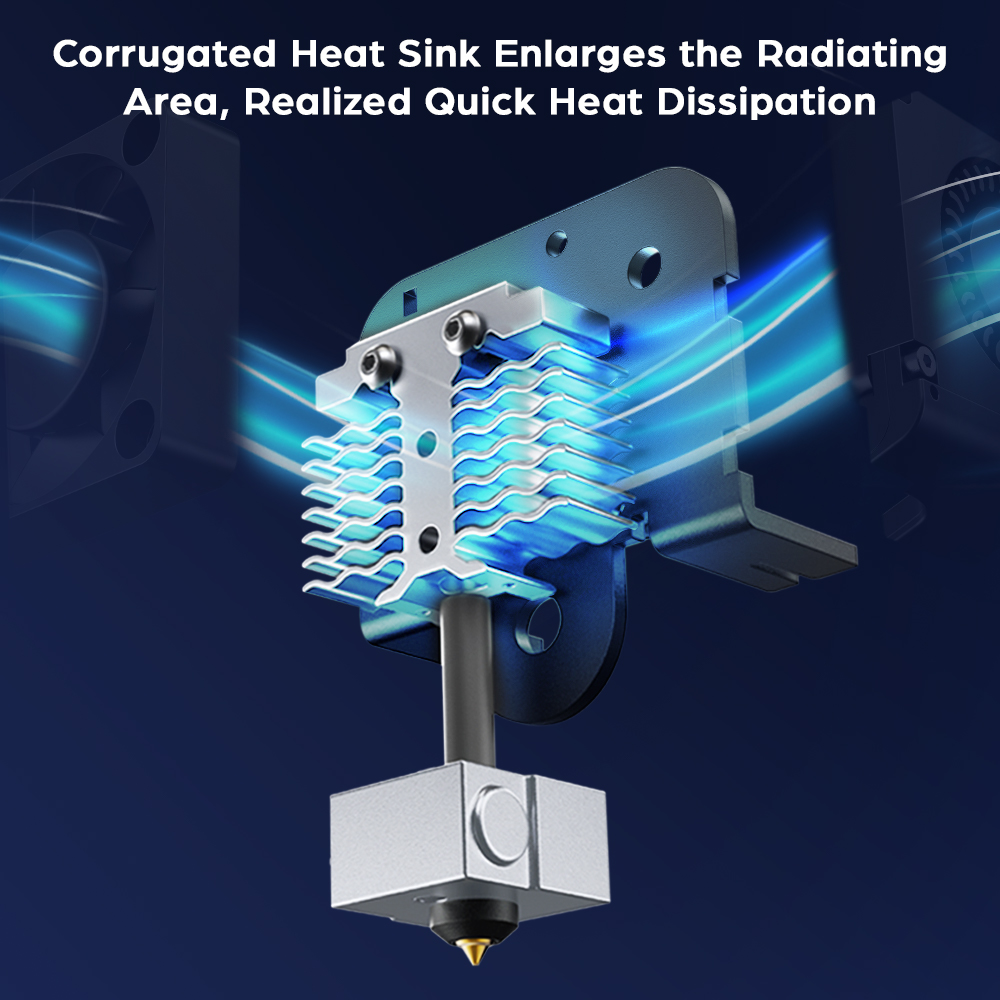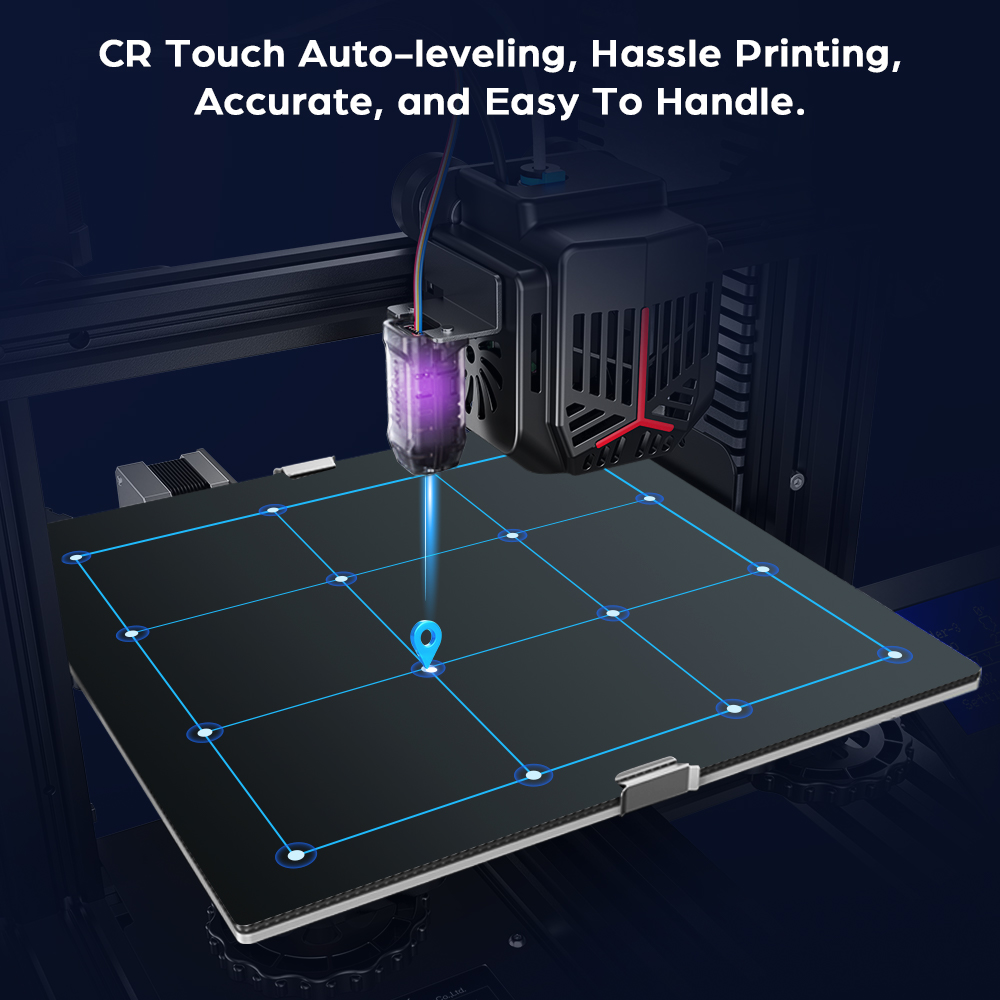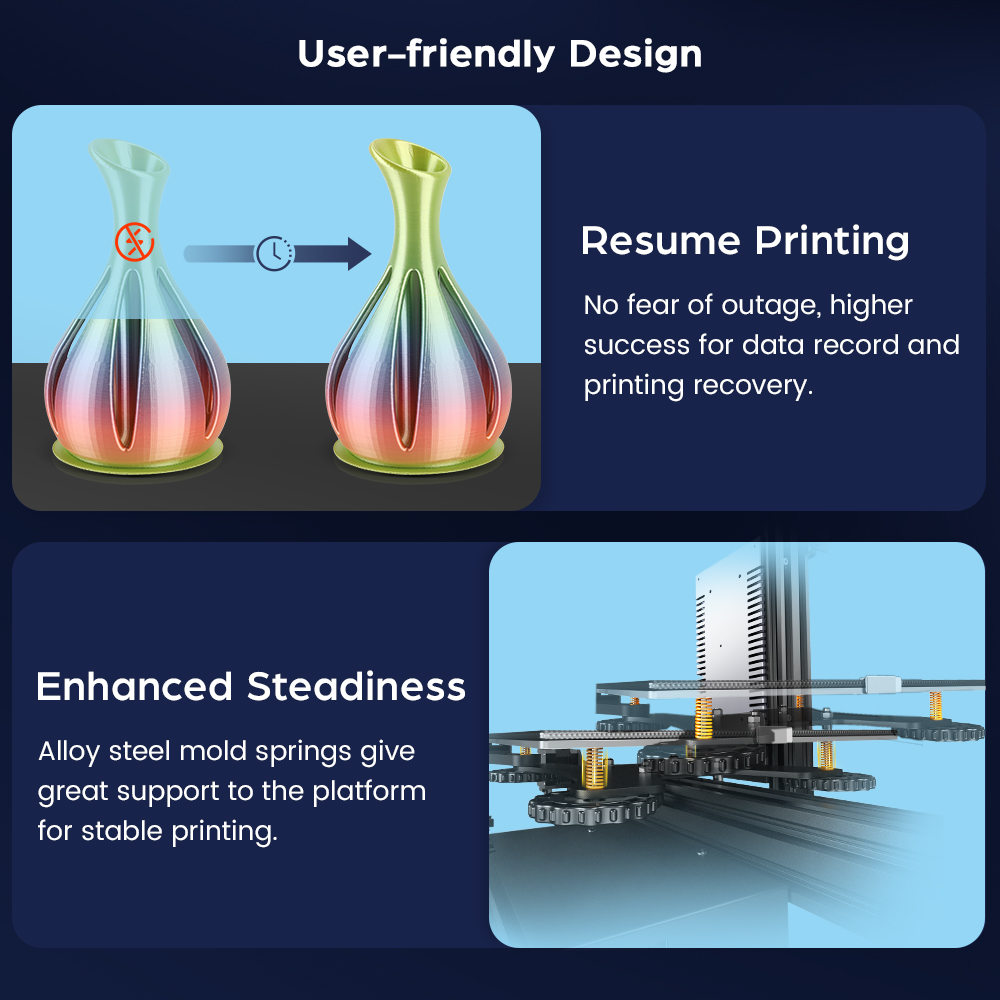 Creality Ender-3Neo, Ender-3Max Neo 3D Printer
Model-1

Please select product attributes before purchasing~~
Ship to
It is expected to arrive within and will cost
$
USD
to ship
This item can't be shipped to this Country/Region
Bundles
${ meal.bage }
${ meal.title }
${ meal.skus }
${ sku.name }:
${ skuVal }
Features of Ender-3Neo & Ender-3 Max Neo:
1.CR Touch Auto Bed Leveling:
Upgraded CR Touch 16-point automatic bed leveling technology saves you in the trouble of manual leveling. Easy to use, the intelligent leveling system can automatically compensate for the printing height of different points of the hot bed. It saves much more time for customers in long-time leveling adjustment, quickly finish the leveling process.
2. Silent Mainboard: Low-decibel operation ensured by a silent mainboard, will not bothering study or work. Which has stronger anti-interference, faster and more stable motion performance, silent printing and low decibel operation, create a quiet environment.
3.Smooth Feeding:
Full-metal extruder with greater force enables smooth feeding, reducing the risk of nozzle blockage. Quick Heat Dissipation: Corrugated heat sink enlarges the radiating area, enabling fast cooling down.
4. Durable Glass Build Surface:
Carborundum glass build surface effectively reduces the warping issue with even heating. The coating brings good adhesion for filament, and the finished models can be easily removed by bending the print sheet.
5.Resume Printing Function: Ender 3 Neo Series can resume printing from the last recorded extruder position after suffering unexpected power outages.
Ender-3 Max Neo Upgrades:
1. Print Size Up: With the 300 x 300 x 320mm Large Build Volume and an open print chamber, you'll be able to print large 3D models with ease, or you can print several small models at the same time on the large build surface.
2. With a Z-axis dual-screw+Z-axis dual-motor design Upgrade, works smoother and more synchronously to lower the possibility of lines and ridges on the sides of your print, thus improving the printing quality in a large print areas.
3. Upgraded to 4.3 Inch Color Knob Screen instead of the 12864 Mono LCD
4. Easier Assembling than Ender-3Neo: 96% of the printer body is pre-installed, making assembling extremely convenient with only 3 steps and the maintenance of the printer is simple and easy.
Customer Reviews
Write A Review
Ask A Question
Reviews (0)
Questions (0)