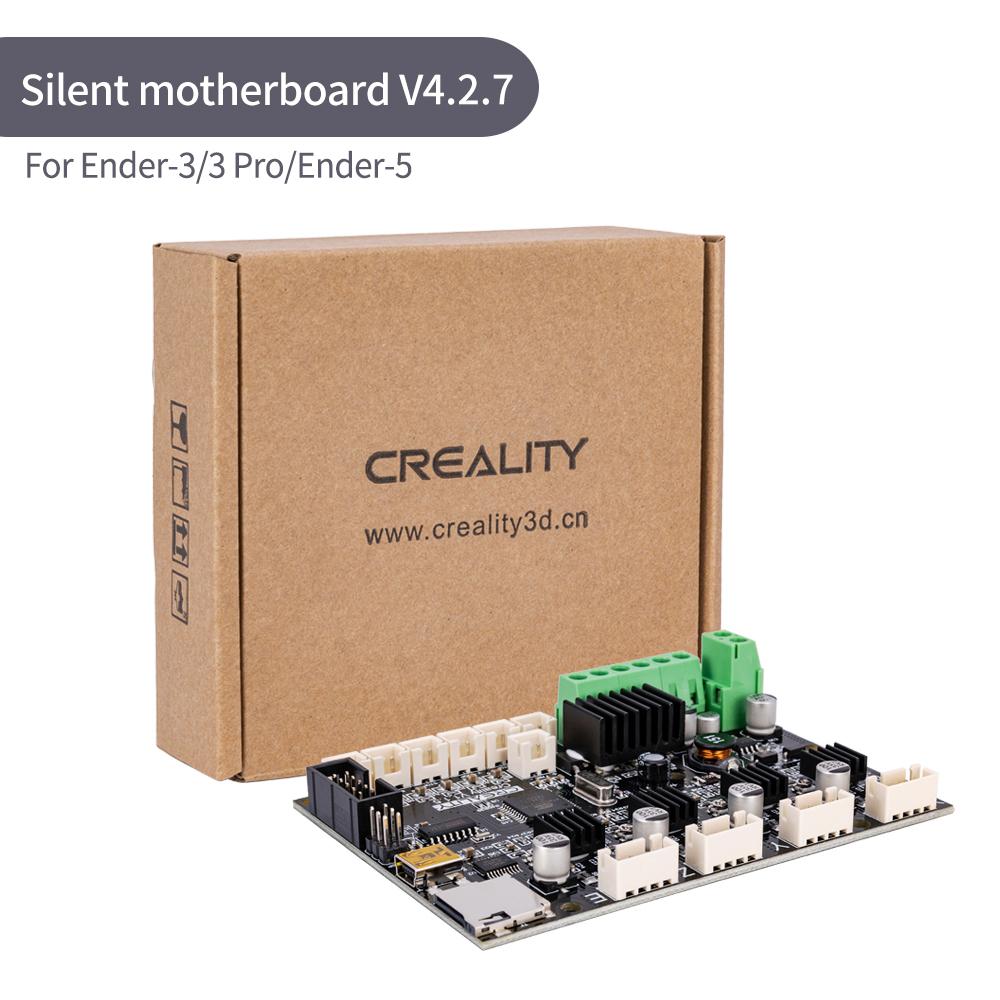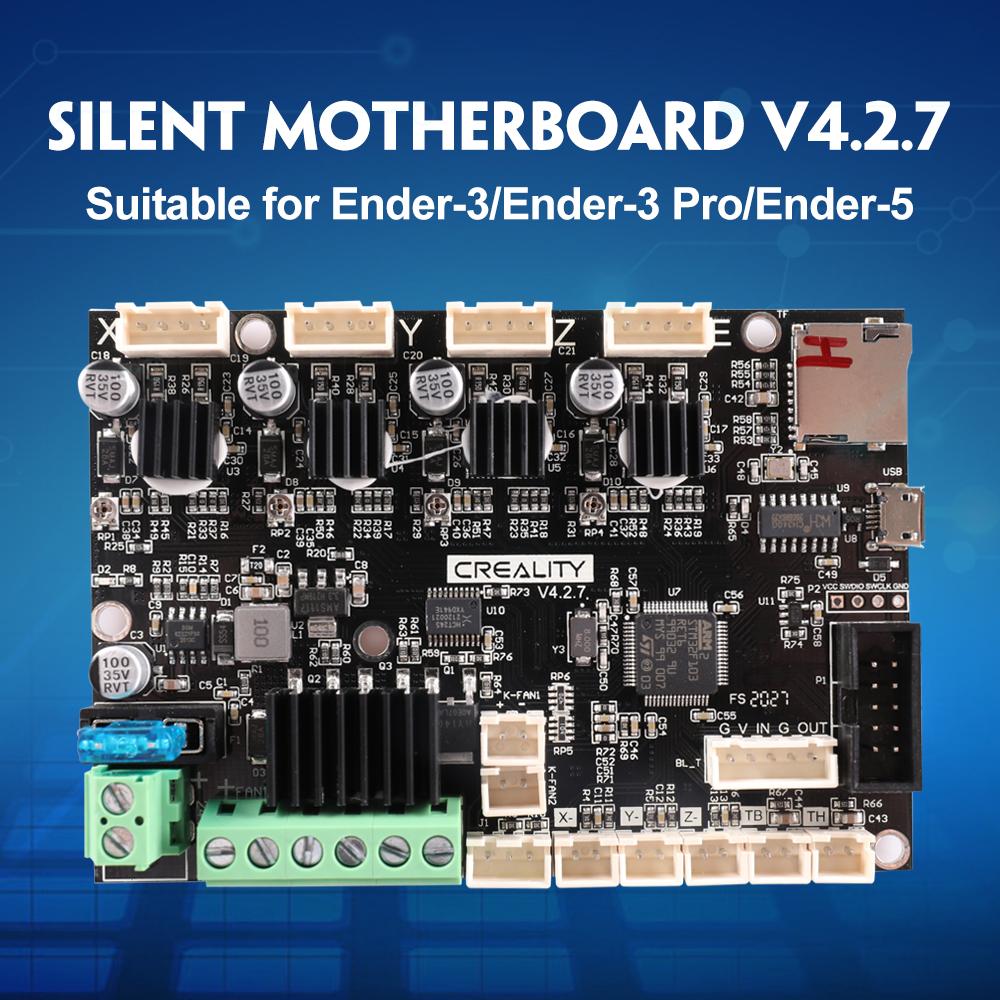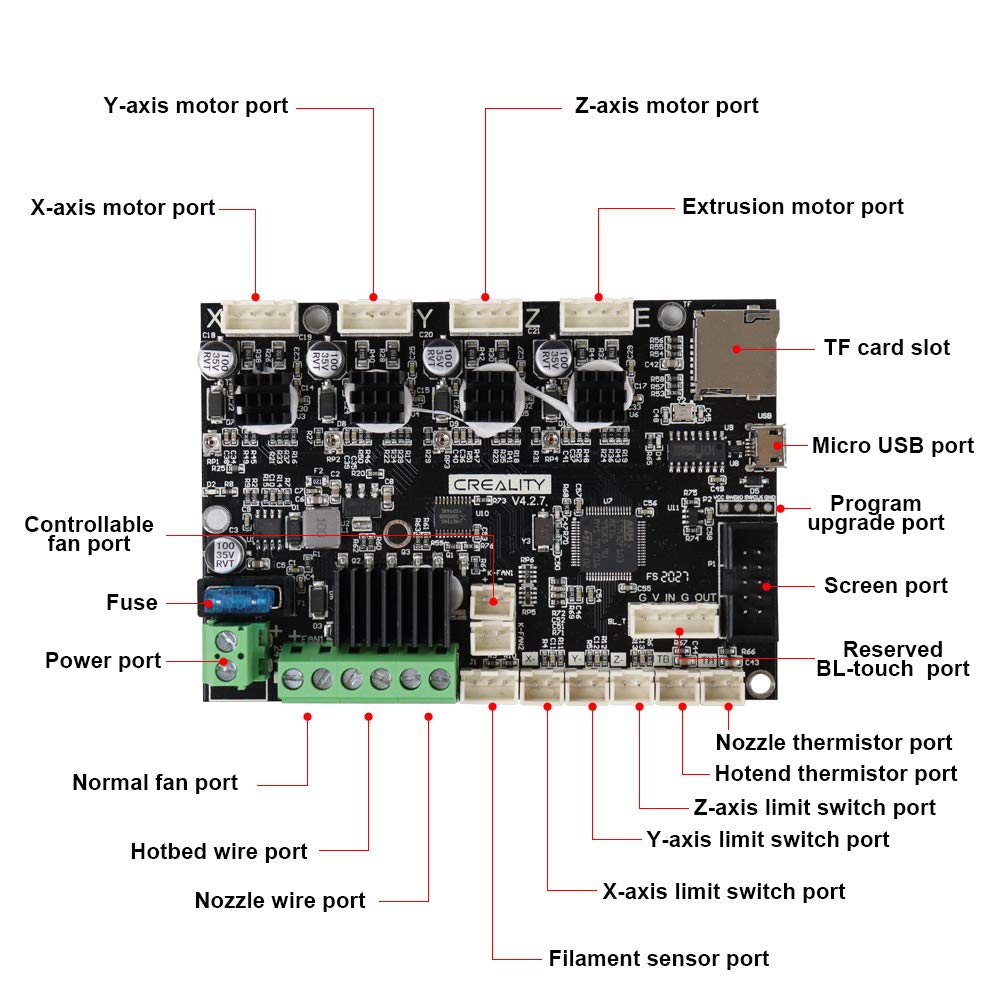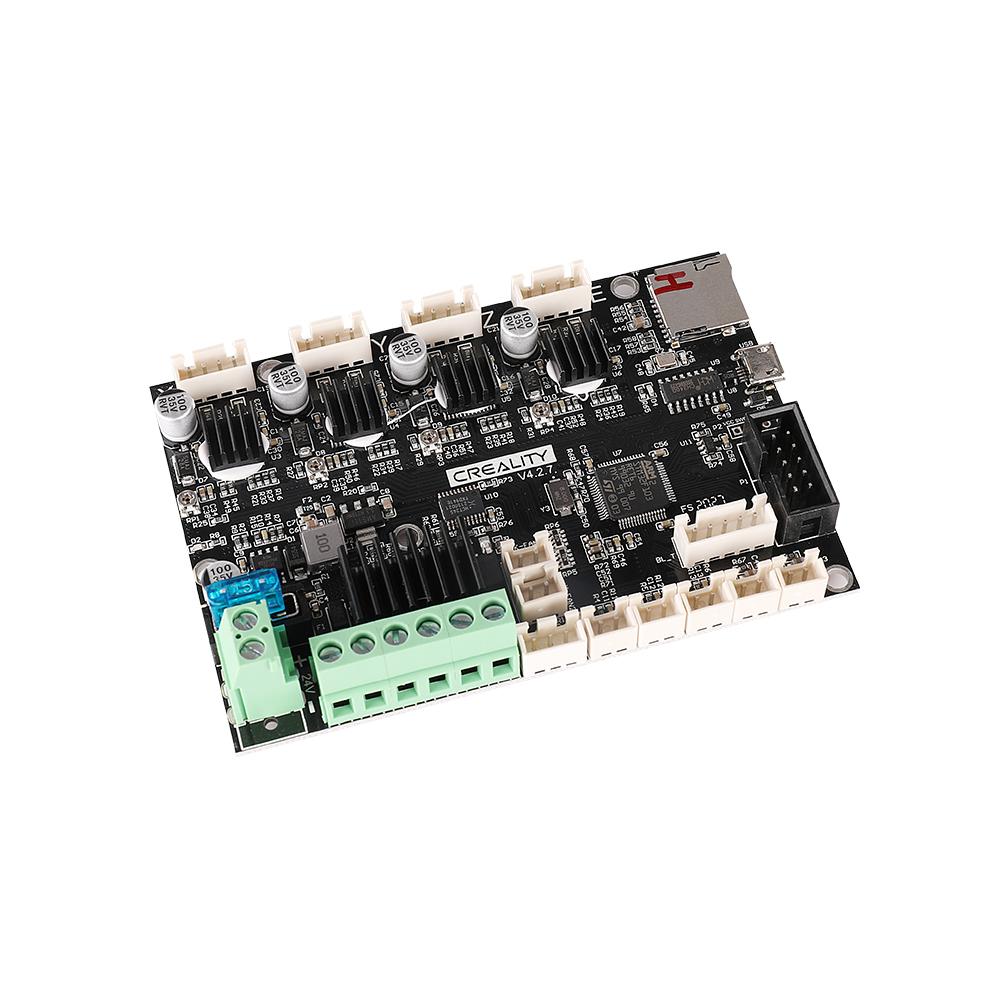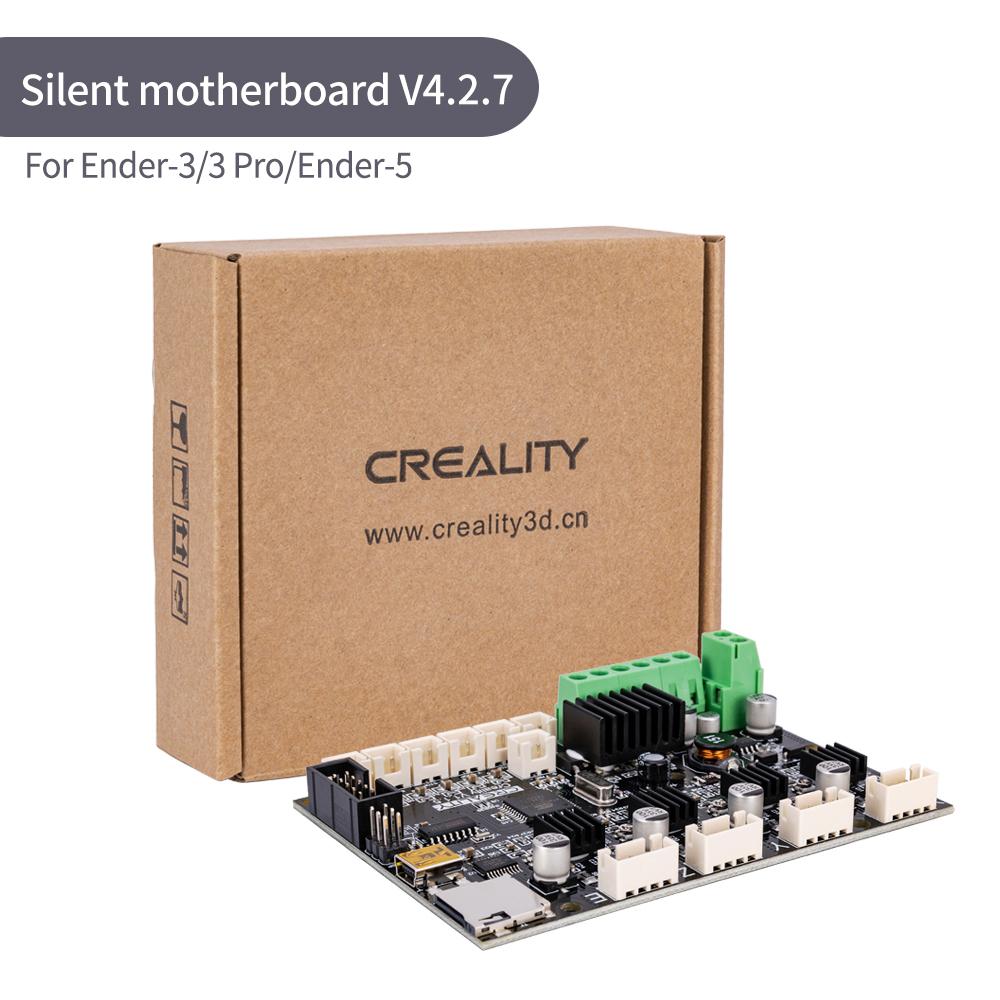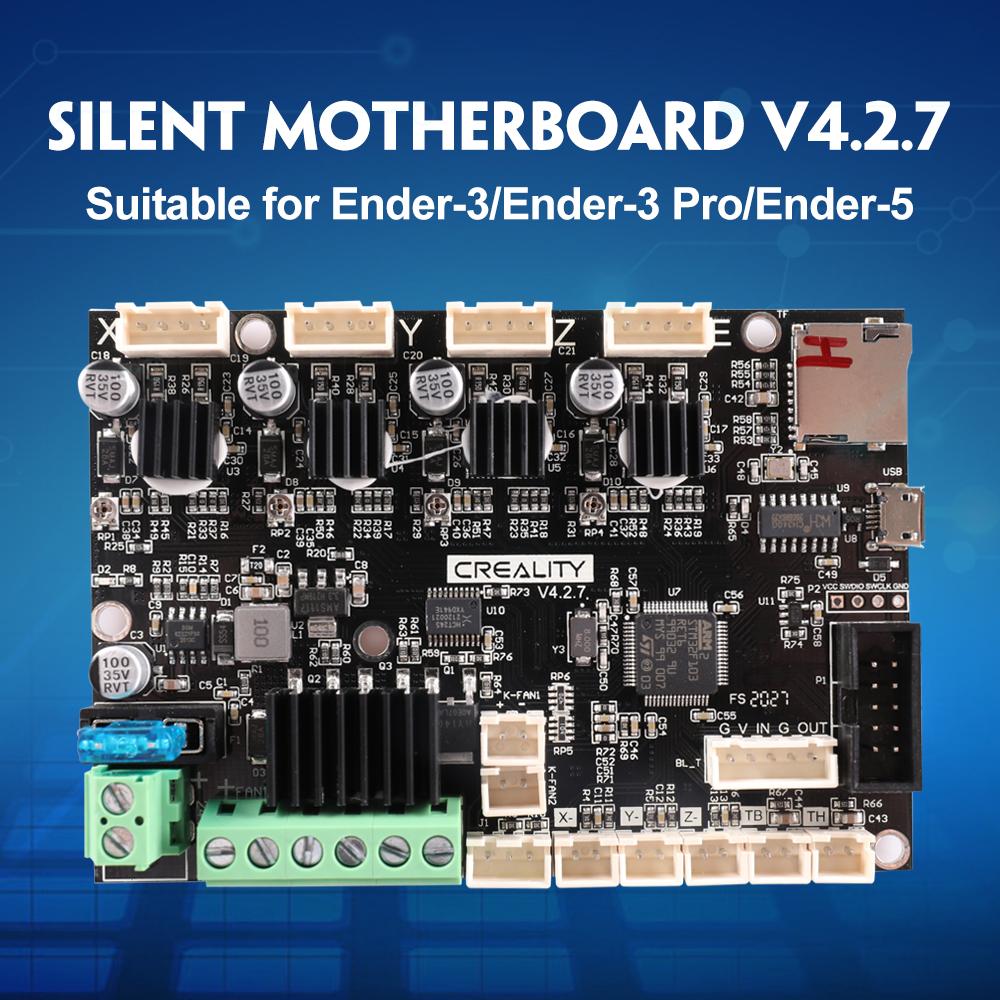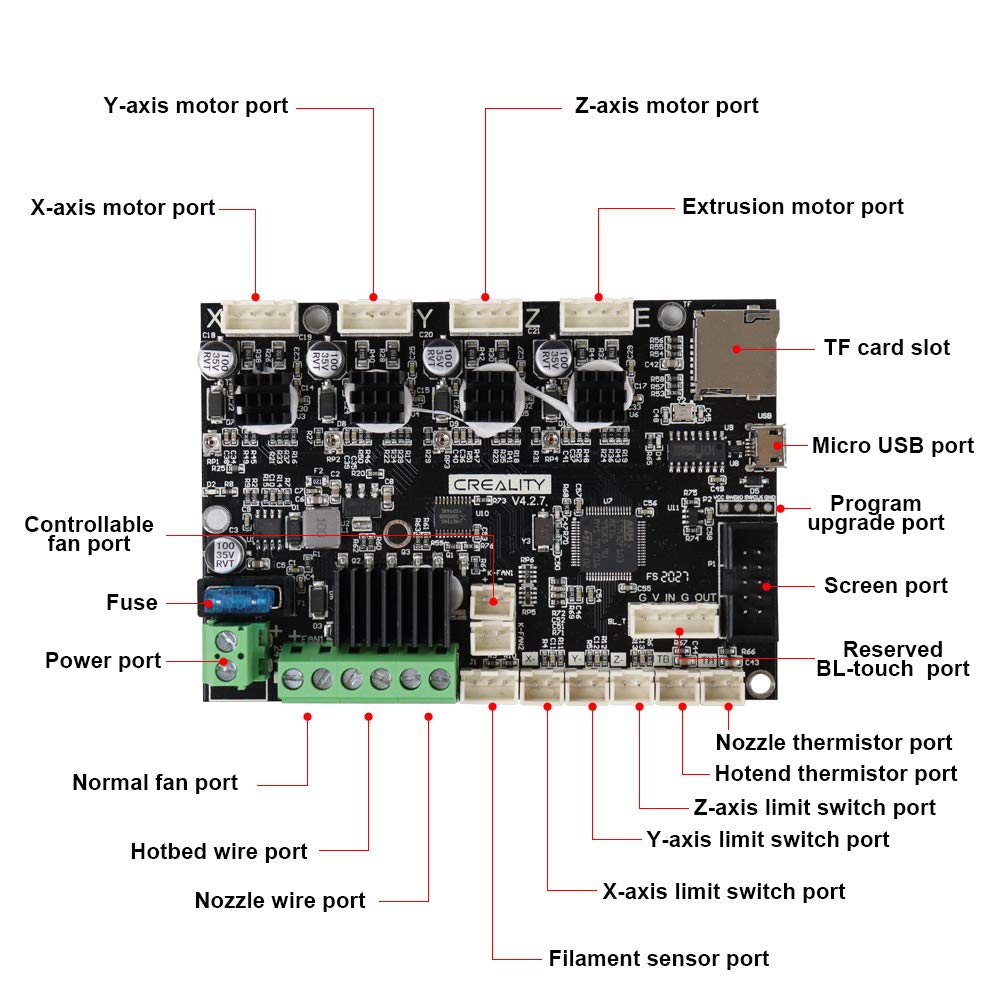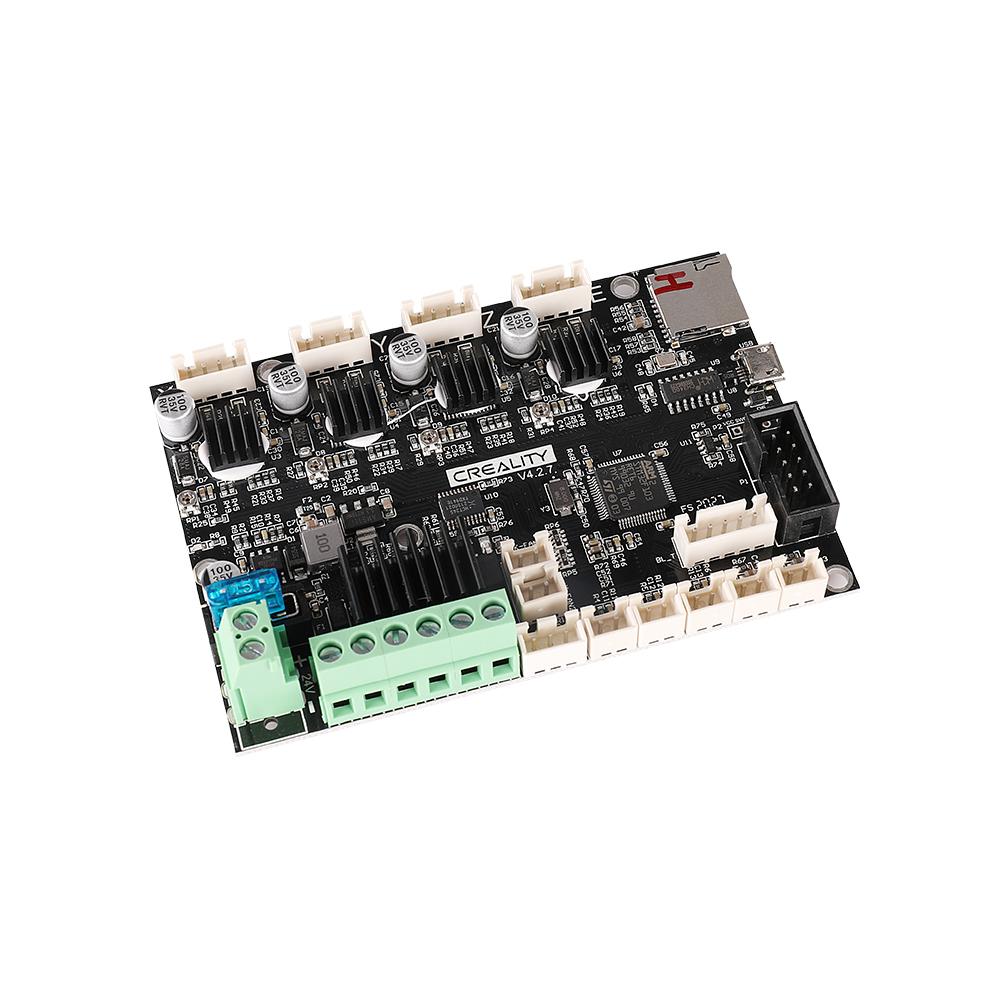 Official Creality Upgrade Silent Board V4.2.7 Mainboard
(Ender-3/Ender-3PRO) It only plug and play for Ender-3 & Ender 3 Pro. If you want to install it on Ender-5, please flash Ender-5 firmware.
Ship From
China

United States

Australia

United Kingdom

Canada

Czech Republic

Please select product attributes before purchasing~~
Apply to
Ender-3/Ender-3PRO

For Ender 3 V2
This item can't be shipped to this Country/Region
It is expected to arrive within3 daysand will cost£10to ship
Creality Silent Mainboard advantages
Super Quiet:

The V4.2.7 mainboard comes with a low decibel and silent TMC2225 driver, which makes the sound of the printer running below 50 dB. Support BL-Touch auto-leveling and filament sensor
Easy Installation:

The firmware for Ender 3 /Ender 3 Pro / Ender 5 comes pre-installed NOW! You just plug them in and start printing!
How to Flash the Firmware:

Prepare an SD card less than 8GB, format it first, and then save the firmware in the SD card, making sure there is only firmware reserved in this card. Then plug the SD card into the card slot, turn on the printer and wait for around 10s, when the progress bar and interface appear, the firmware has been successfully updated.
More Safer:

Thermal runaway protection is enabled, if the temperature rises out of control, the printer will stop heating and halt automatically. The Board is Optimized by Circuit, effectively solving the heating problem.
Notice:

Not applicable to

Ender 3 Max
If your machine comes with an 8-bit motherboard, please flash the 8-bit motherboard firmware.
If your machine comes with a 32-bit motherboard, please flash the 32-bit motherboard firmware.