Product Description
Creality new FDM 3d printer-CR-10 Smart 7 Main features:
Built-in WIFI function: Remote control printing anytime, anywhere;
A Bit More Intelligence
Ultra-silent Design: 32 Bit Mute Board and

Mute Fan Design

;
Intelligent Auto-leveling: V2.0 Auto leveling way, is the same with CR-6 SE. 
Screen Protection & Auto-shutdown;.
Safe and worry-free save energy and power.
6-steps to assemble 8 minutes to complete, easy to assemble.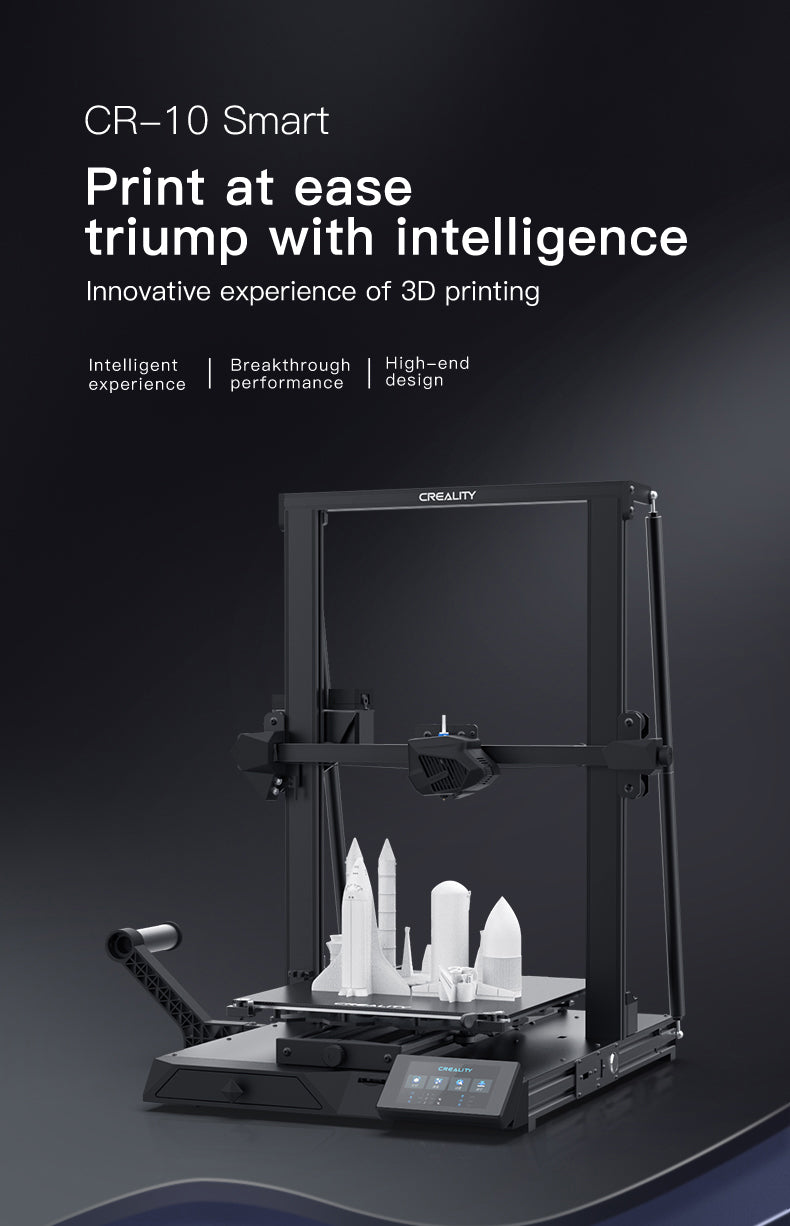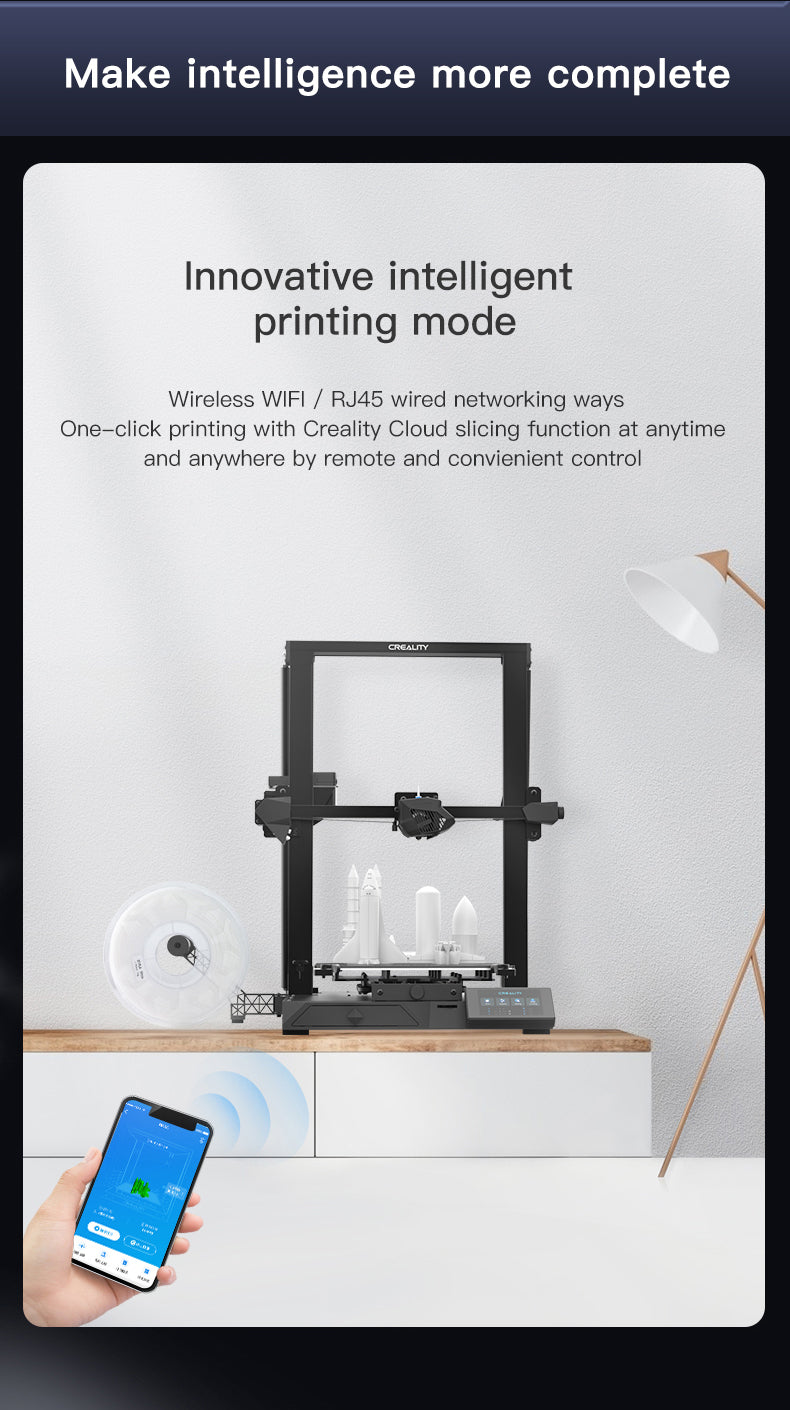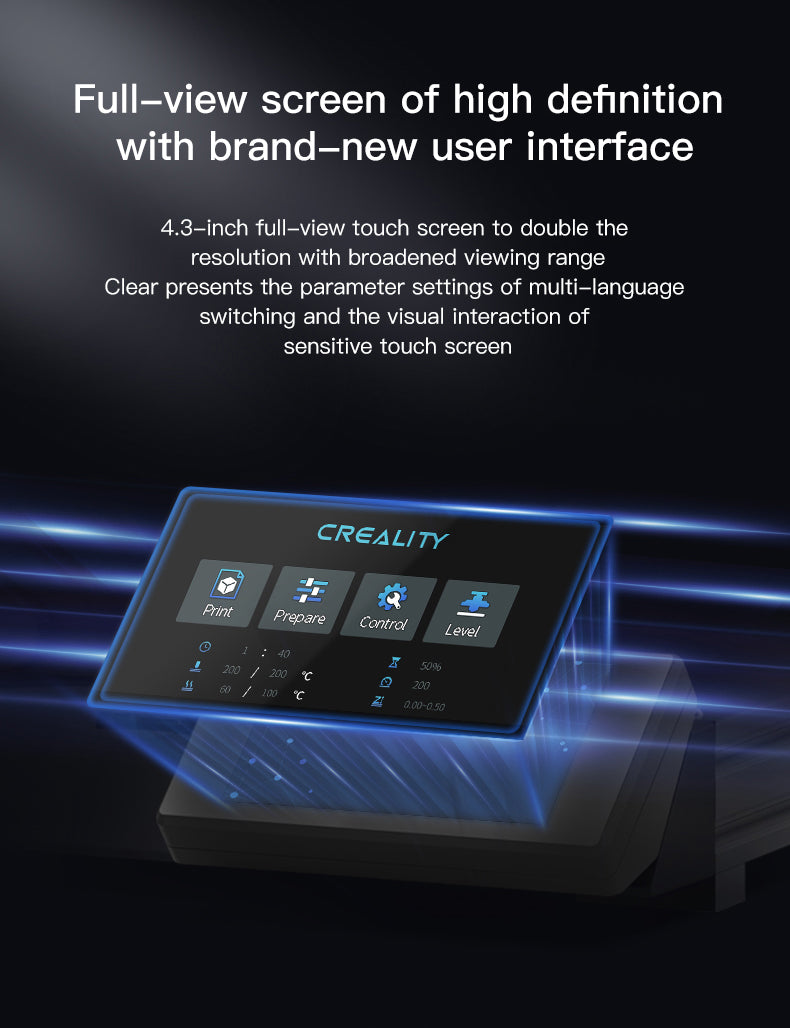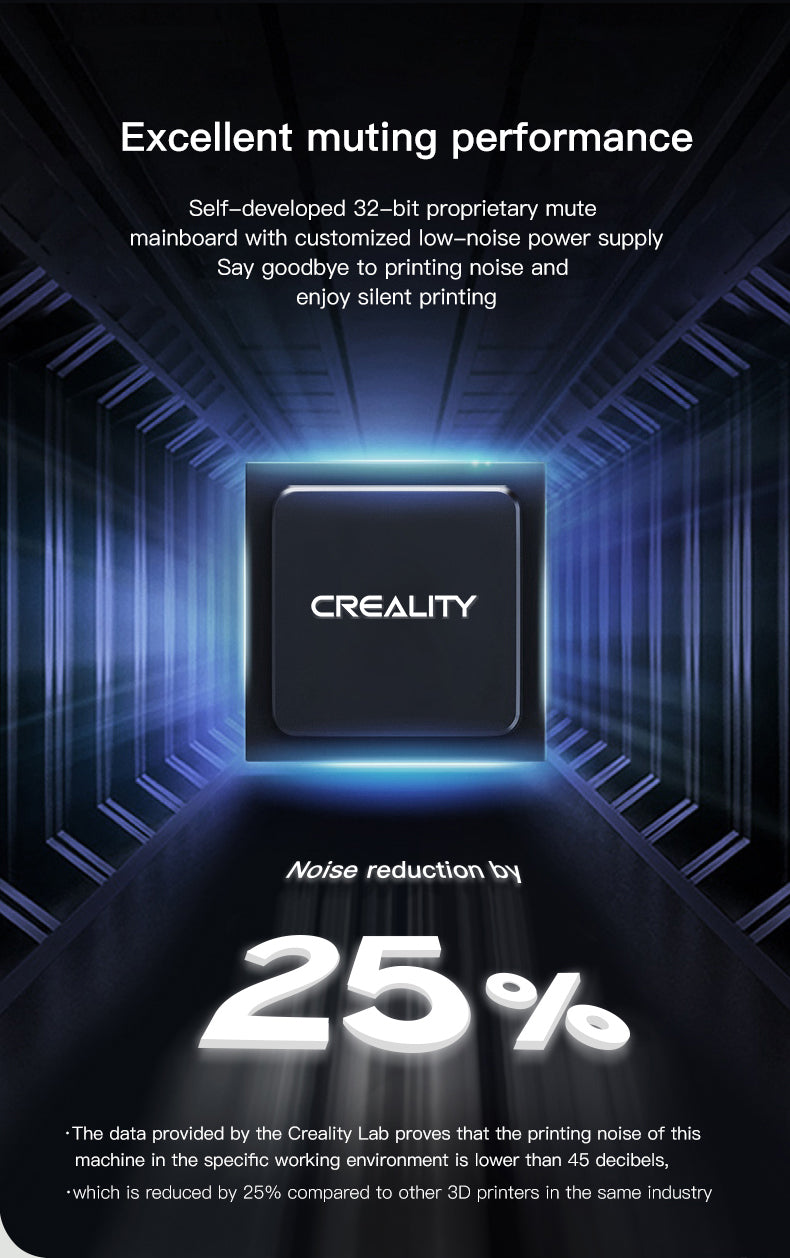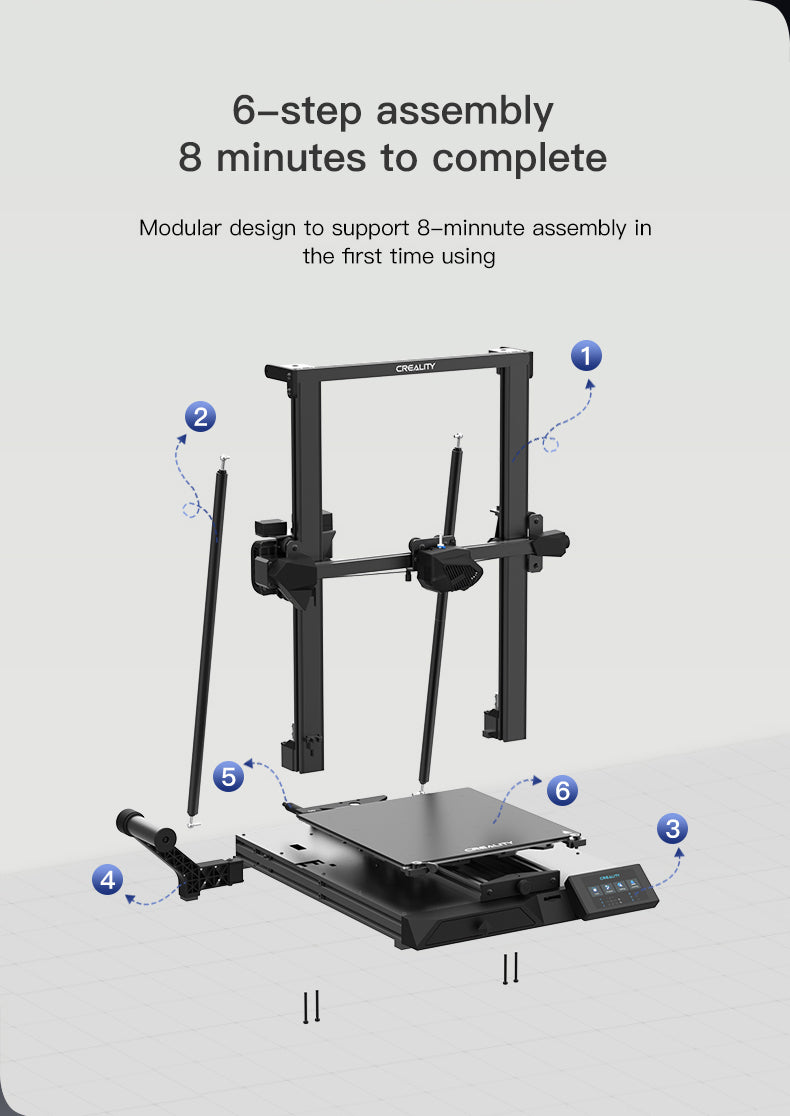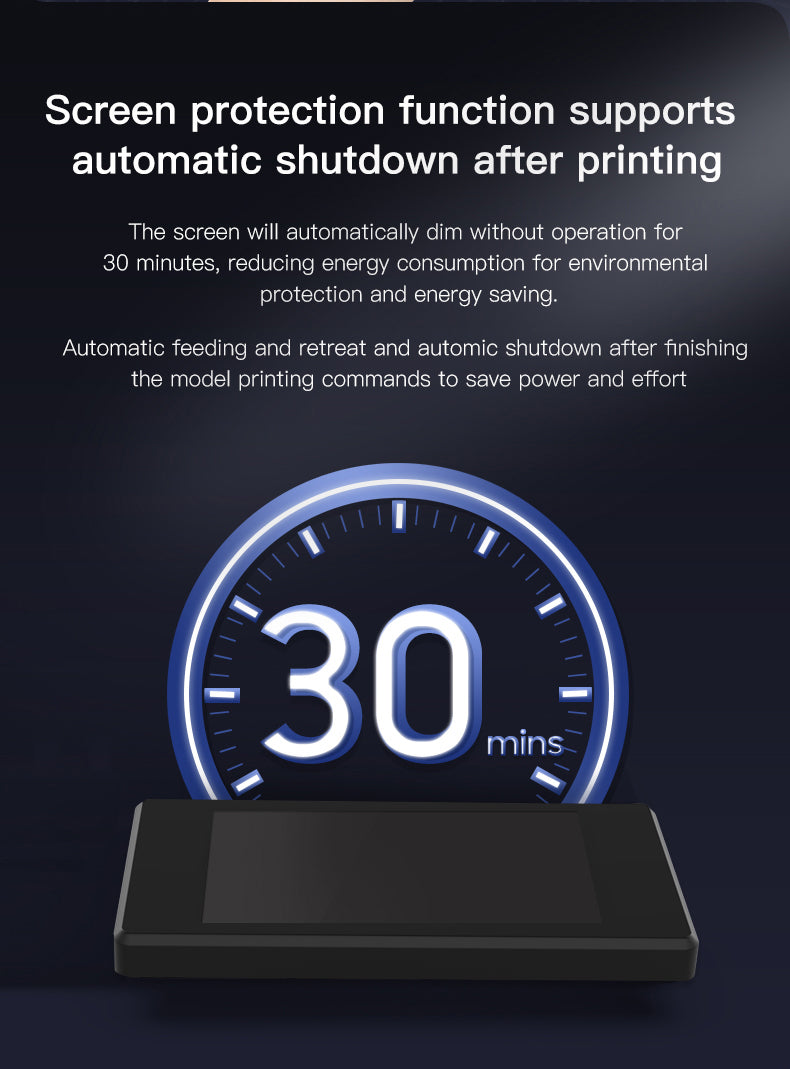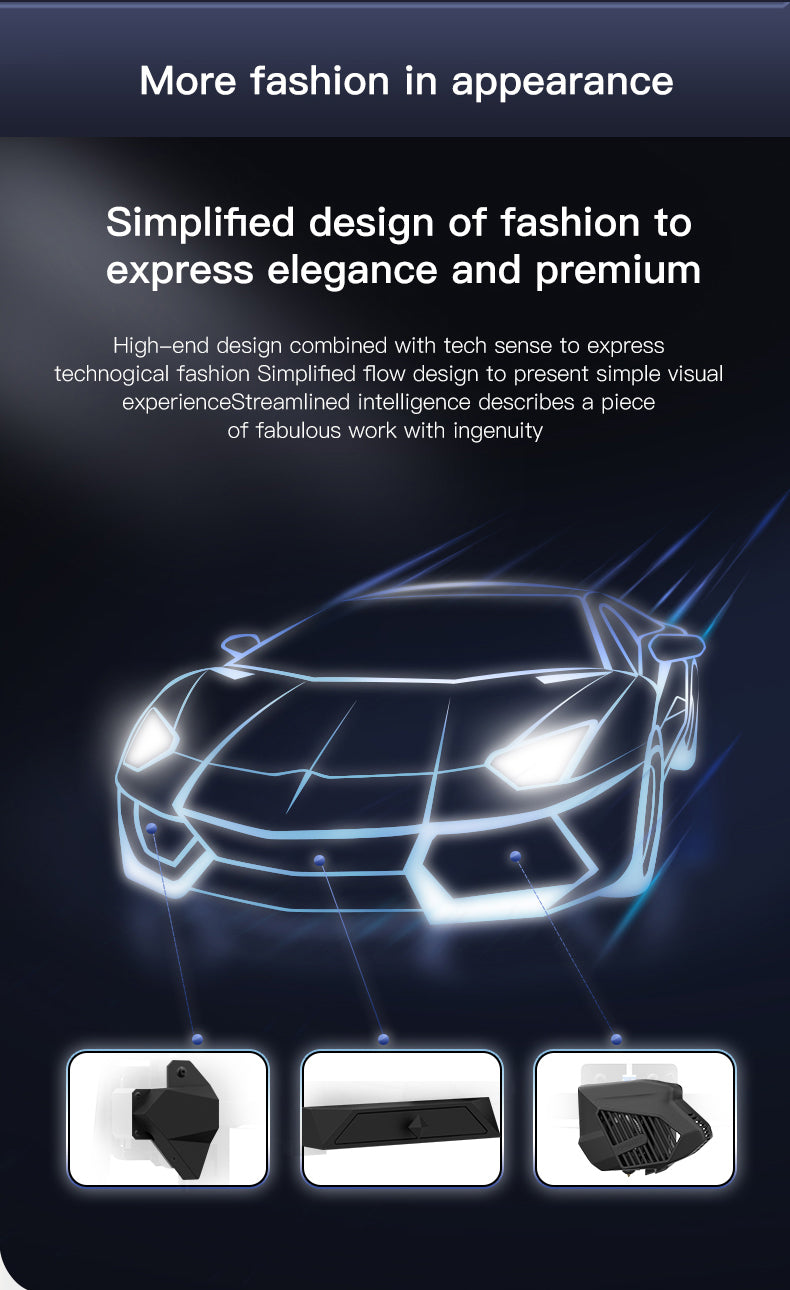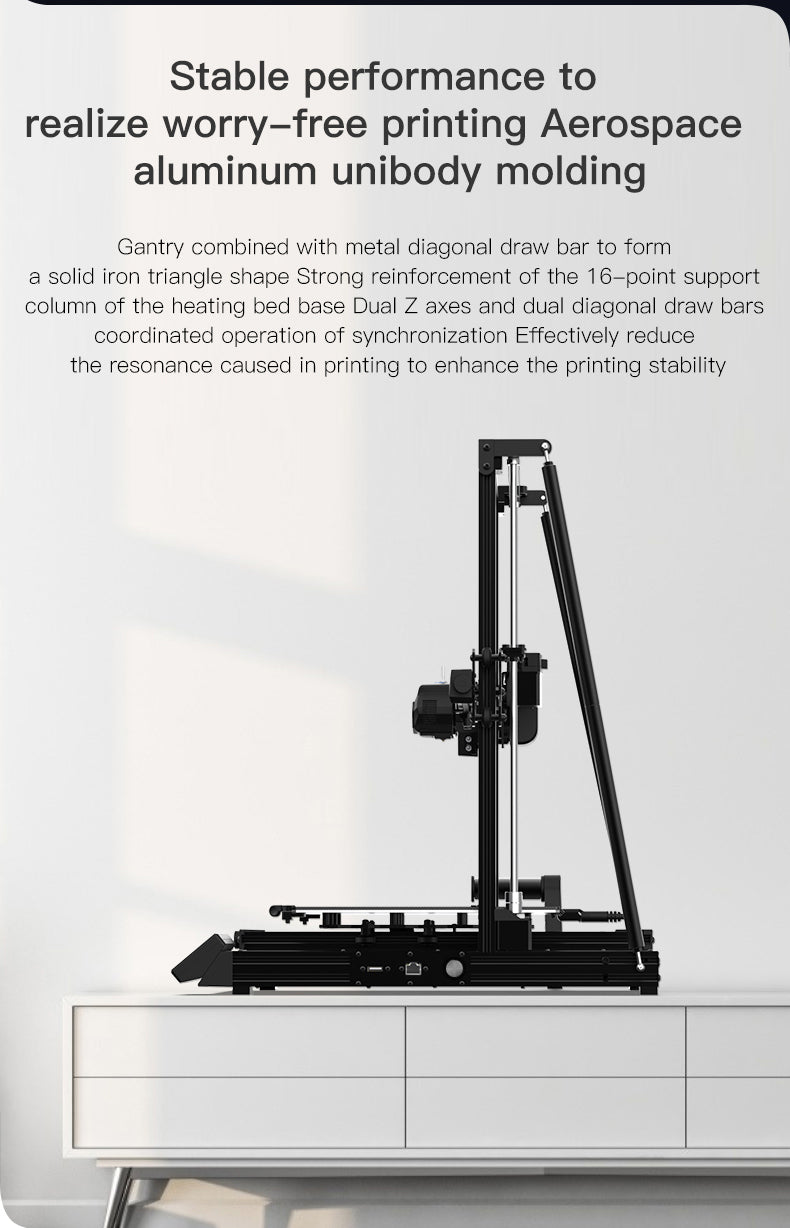 Frequently asked questions:
Q:  What is the Cura 4.9 settings or printer settings for the CR10 Smart?
A:  You can set the printing parameters according to your needs; for different models, except for the difference in printing size, other printing parameters are basically the same. The recommended temperature of the PLA nozzle for printing is 200 degrees, and the recommended temperature of the hotbed is 60 degrees; The printing speed is recommended to be set to 3000mm/min, and the first layer or raft printing speed is set to 30%-50% of the printing speed Set retraction: retraction length: 10mm, retraction speed: 6000mm/min, raise the nozzle 0.2mm during retraction
Q:  Does the CR-10 Smart come with a USB port or a build-to-order option for a USB port? Is there any other way of using Octoprint with the CR-10 Smart?
A: CR-10 Smart has a USB port, which can be connected to Creality WIFI BOX for control operation and printing.
Q:  What is the best temperature for PLA? What materials can the CR 10Smart print?
A: The recommended temperature of the PLA nozzle is 200 degrees, the hotbed is 60 degrees. Printing Materials: PLA/TPU/PETG. For printing ABS etc materials, add an enclosure is needed.
Q:   CR 10 Smart flash firmware Tutorial? 
A:  You could refer to this video:  https://www.youtube.com/watch?v=xs2iWYWkWnY.     Firmware Download
Q:  Is it the same with CR-6 SE? What's the difference between CR-10Smart and CR-6 SE?
A:  Yes, it is the same leveling way and appearance designs with CR-6 SE.CR 10 Smart equipped with the wifi connection, power protect, touch screen and Dual Z-Axis, etc.  Parameter comparison - CR-6 SE, CR-10Smart, CR-10V2, CR-10V3
CR10 Smart
So I have had the CR10 smart now for just under 3 weeks and I have to say that I'm really impressed with it. It is very easy to assemble maybe not the 8 minutes as stated but its pretty close. It is very sturdy once assembled, the display is nice and simple to understand and operate. The AUX level is simple once you get the hang of it and the the ABL is straight forward. I can see why users of the CR6 SE and Max enjoyed printing with theirs with this set up. The quality of the prints are great and I have had very little failures but I put that down to user error as I was going to fast for the print. The glass bed is good but I usually turn it over as I like the really smooth finish. swapped bed over for creality pei and I'm very happy with it. only downside I can find reallyiq the z axis compensation is only adjustable at 0.05mm unlike my CR-200B that adjust at 0.01mm which I think is better as it gives you that slight better adjustments to get better first layer. This should be an easy fix with a firmware update, also maybe ability to turn the touchscreen noise off too . overall I super happy with it and will be looking at purchasing one again soon.