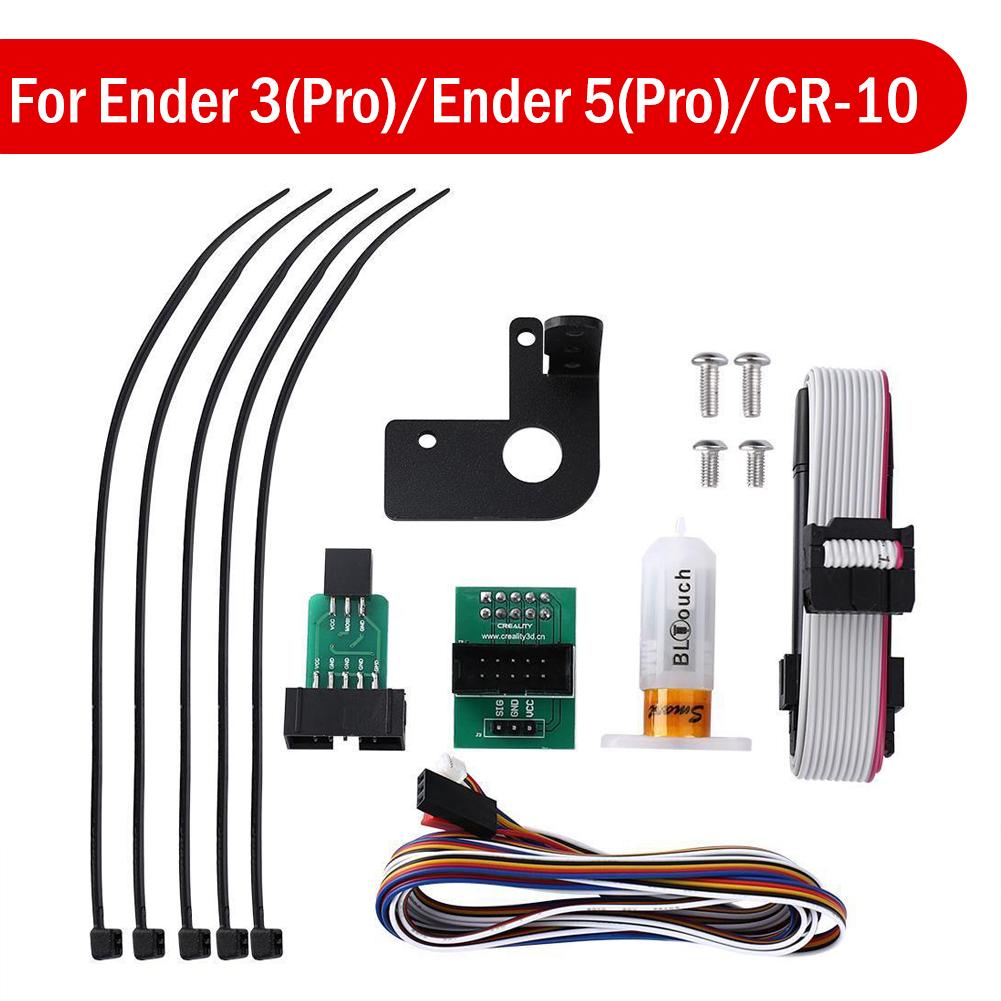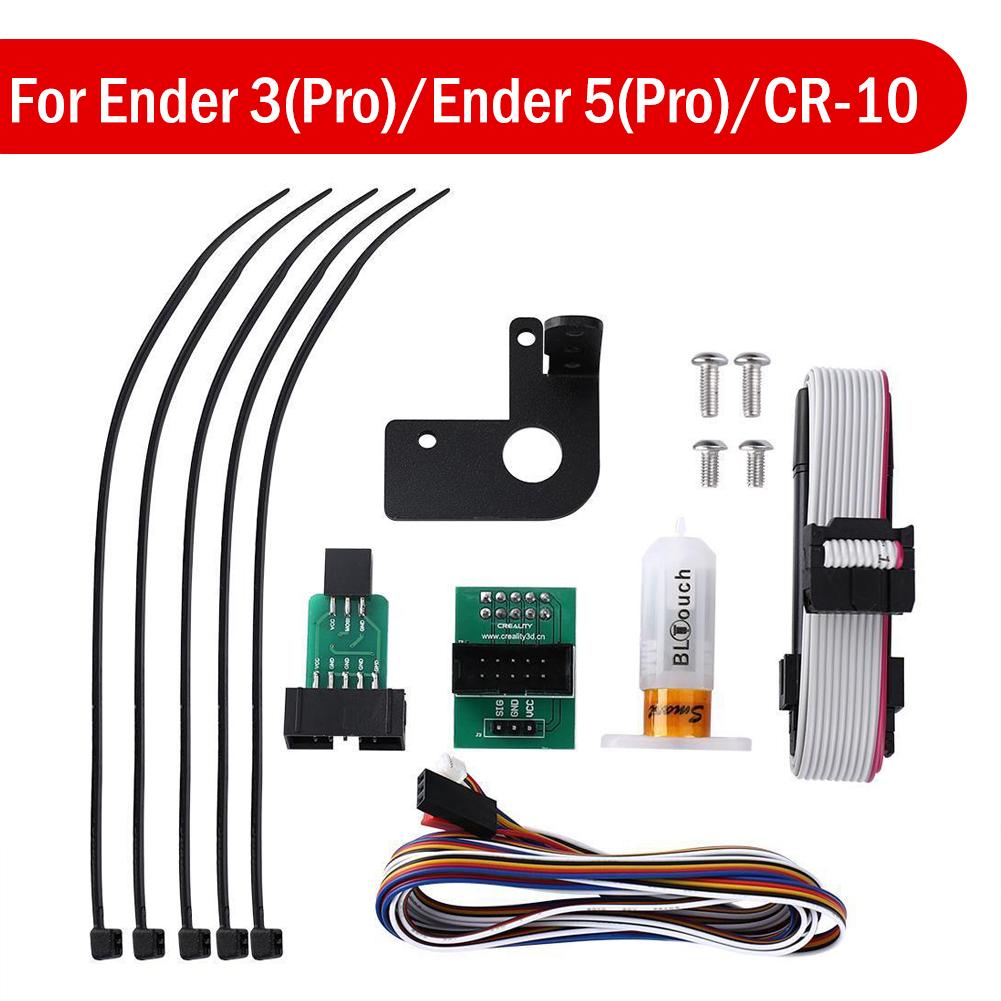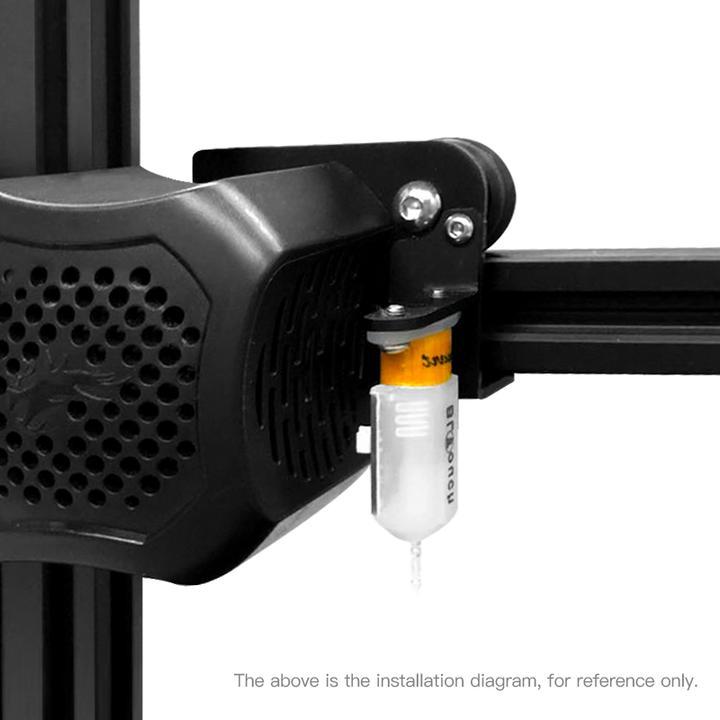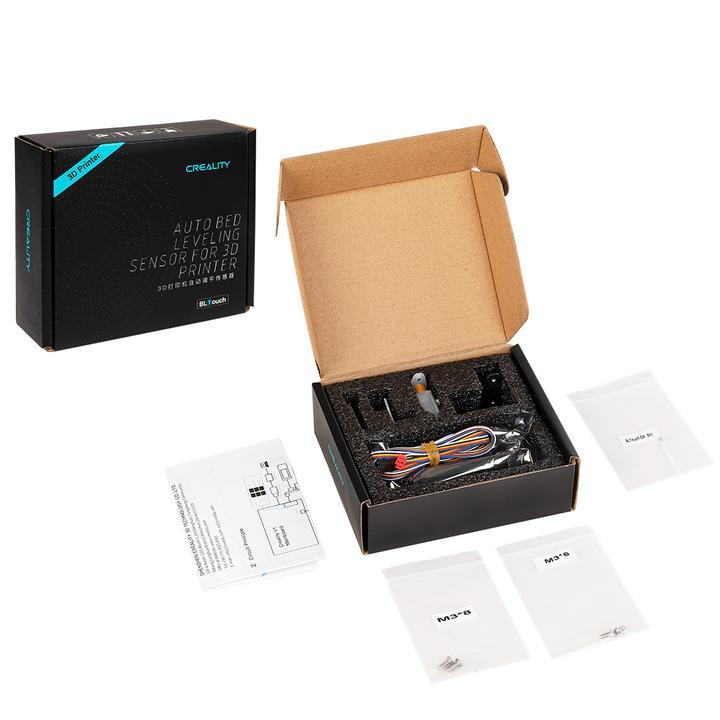 BL Touch Auto Bed Leveling Sensor For Ender Series 8 bit Mainboard
Apply to

Please select product attributes before purchasing~~
Ship to
It is expected to arrive within and will cost
$
USD
to ship
This item can't be shipped to this Country/Region
Bundles
${ meal.bage }
${ meal.title }
${ meal.skus }
${ sku.name }:
${ skuVal }
People who bought this item also bought
How to Install Creality BL Touch?

How to connect the wiring?
Step 1:
Plug in the BL touch extension cable into Pinboard A. It needs to be in the correct orientation to avoid blowing anything up, so read the label on Pinboard A and plug the BL touch extension cable in alignment.
Step 2: Pinboard A plugs into the space where the LCD ribbon cable was. Take care to make sure it is centered as it is possible to plug in misaligned.
Step 3: There are three stop plugs all in a row on the mainboard, We need to find and unplug the one that has the Z label, and then insert the BL touch black and grey cables in the correct direction.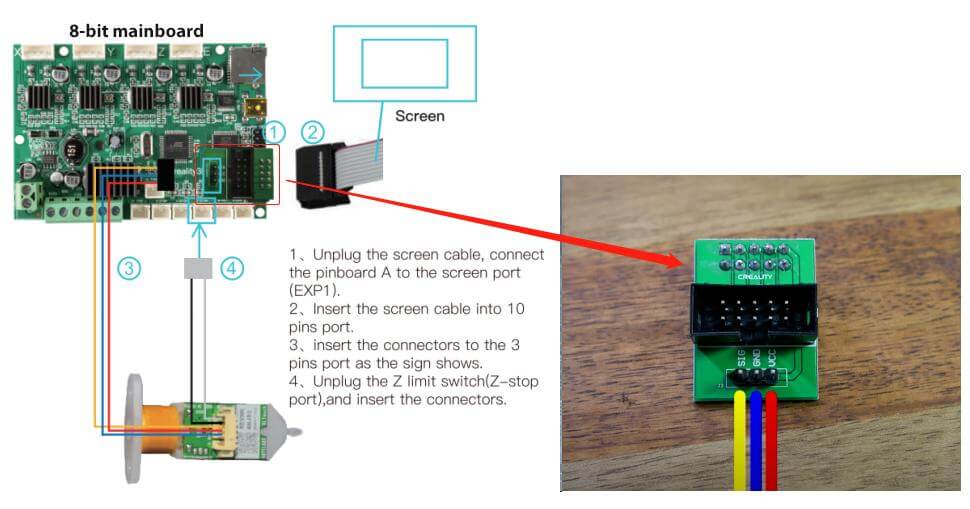 Customer Reviews
Write A Review
Ask A Question
Reviews (0)
Questions (0)