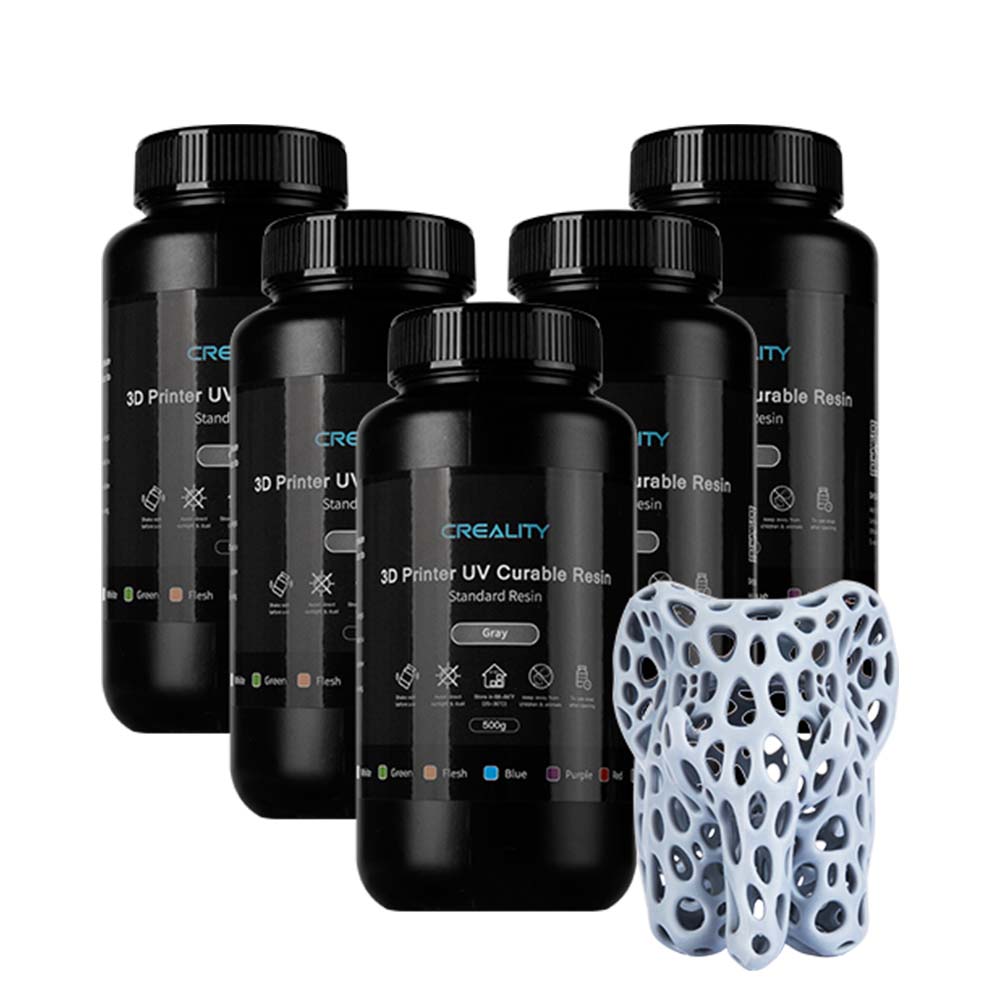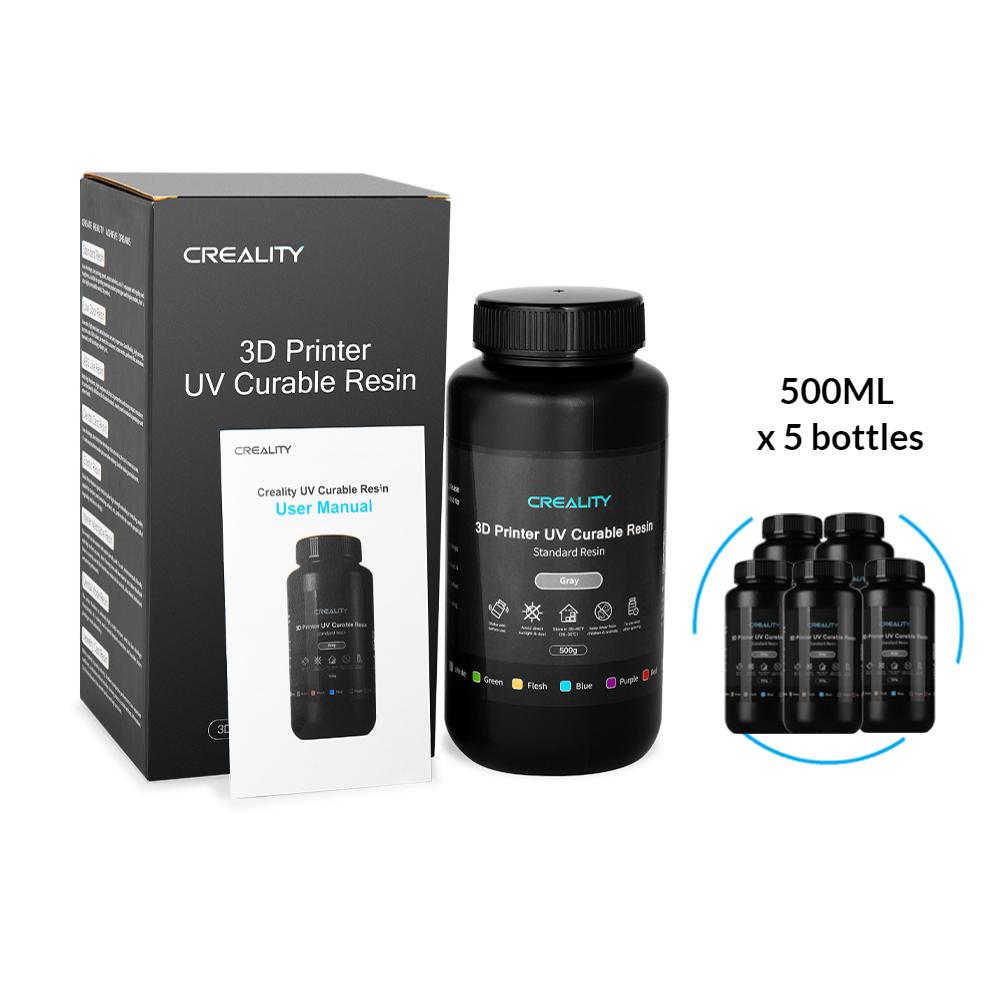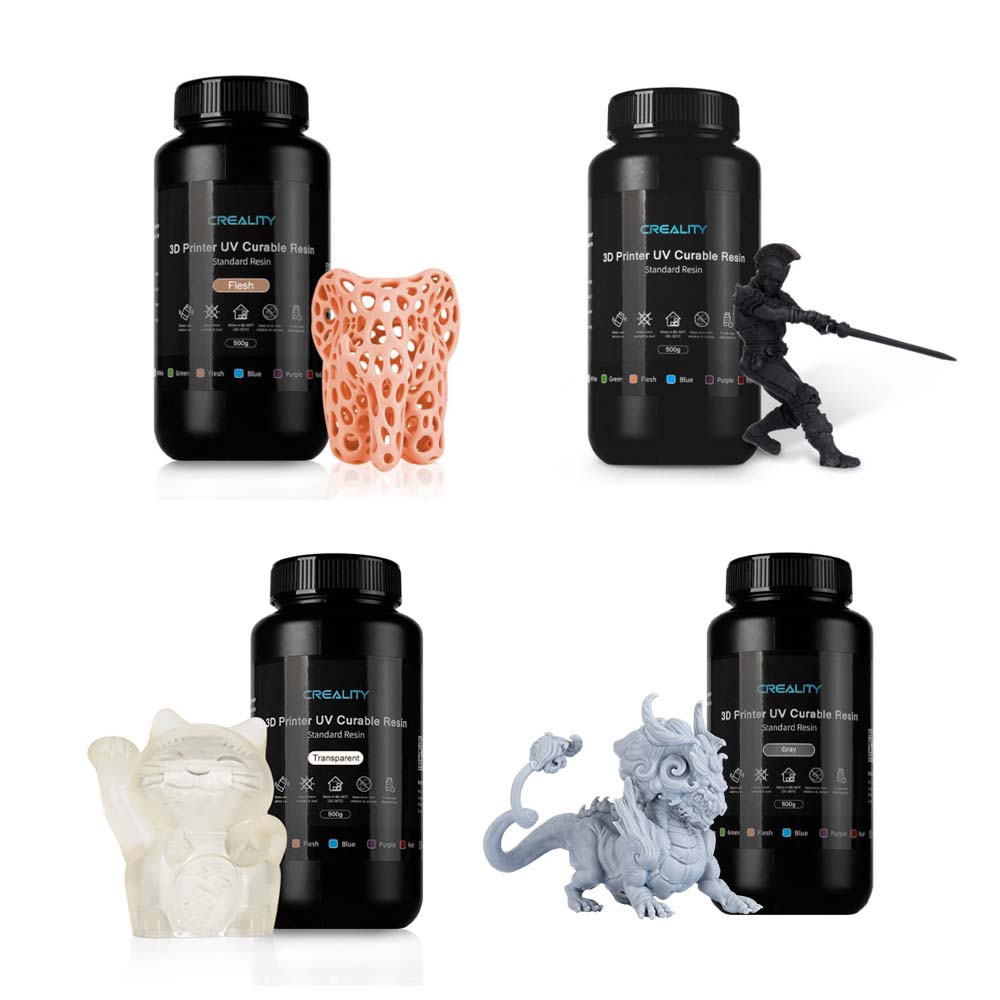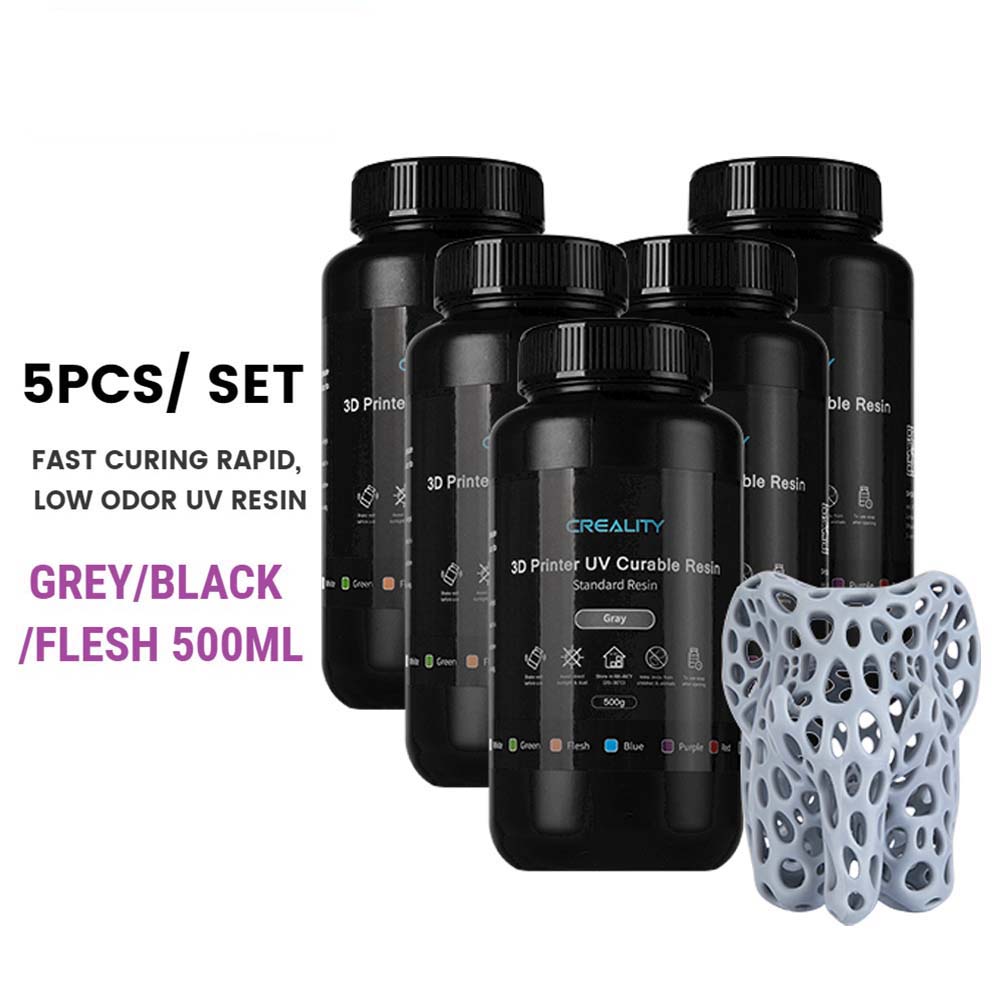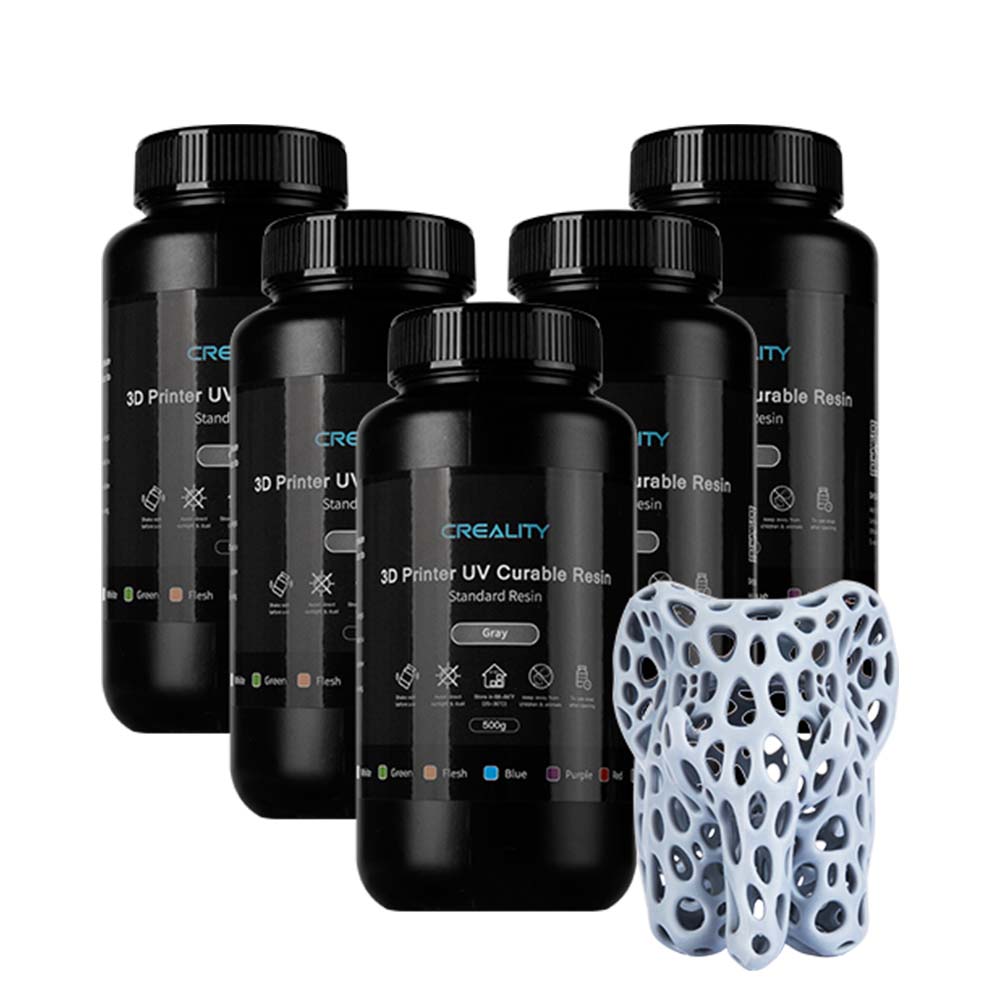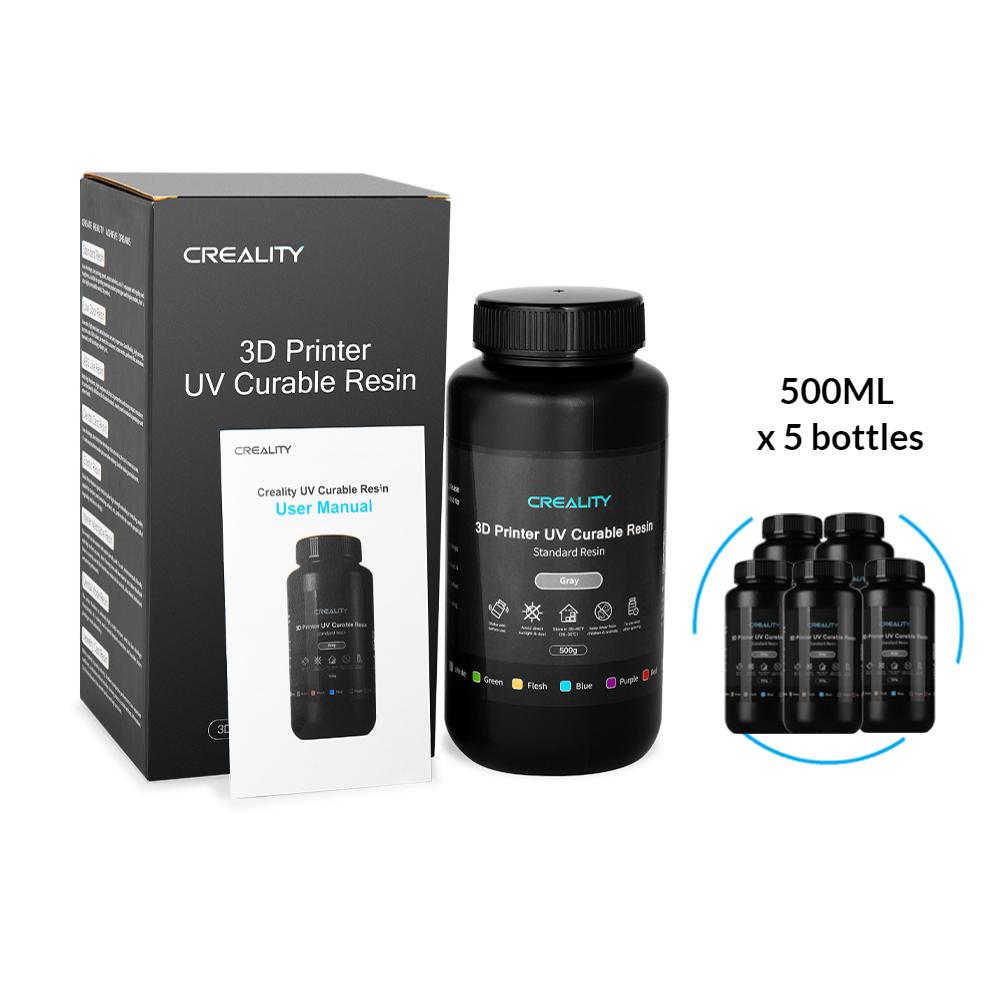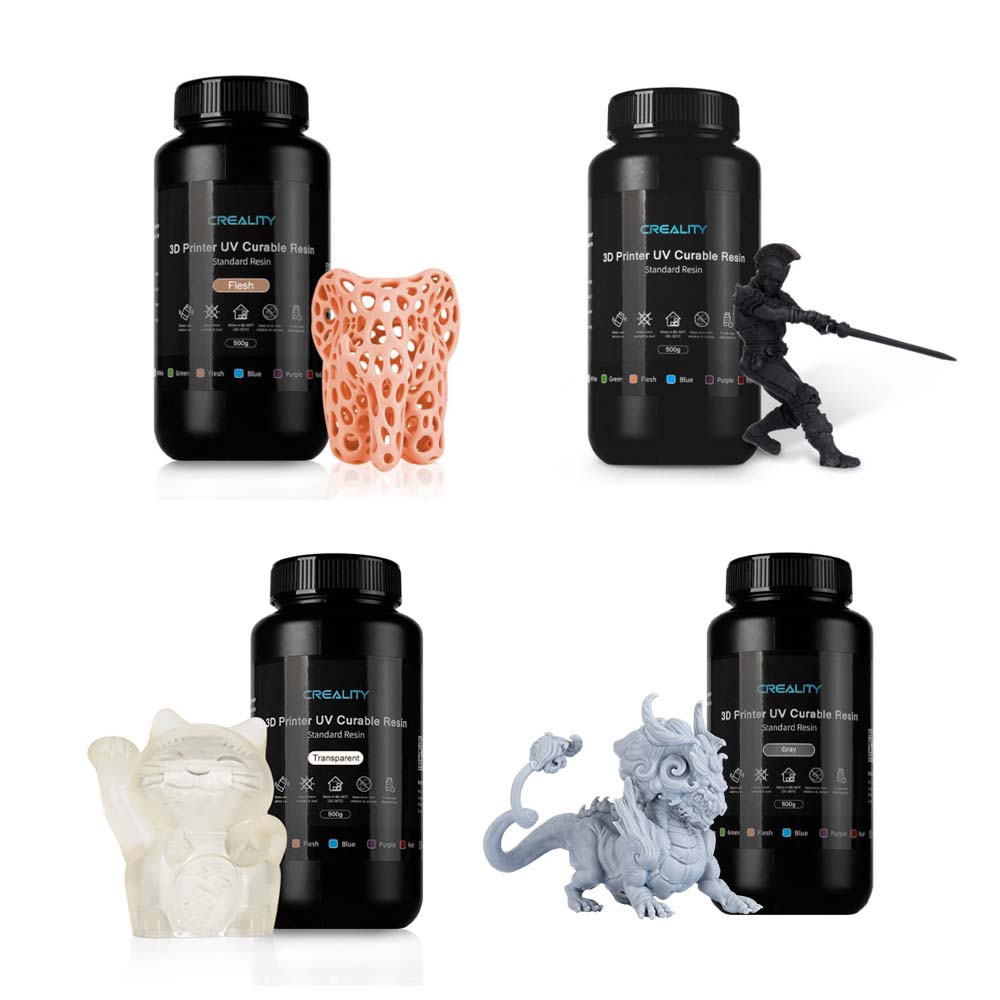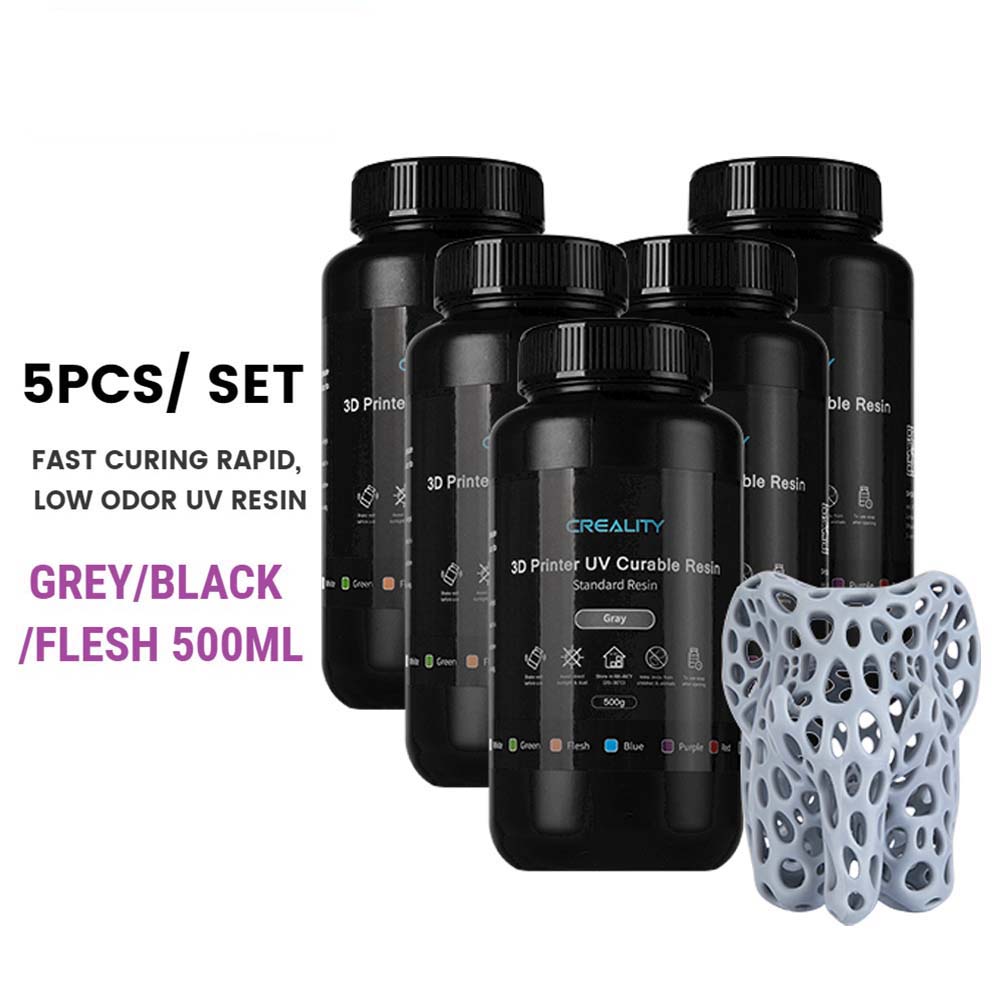 Rapid UV Resin 500ml*5, 405nm Standard LCD UV-Curing
Grey, Black, Flesh and Transparents 4 Colors Available / Low Odor / Fast Curing Resin; 405nm Standard Photopolymer Resin for 3D Printing.

Ship From
United States

United Kingdom

Czech

Please select product attributes before purchasing~~
Bundles
Grey*5

Black*5

Gray*2+Black+Transparent+Flesh
This item can't be shipped to this Country/Region
It is expected to arrive within3 daysand will cost£10to ship
Creality 3D Printing Liquid -405nm UV Resin with Rapid Curing.
Creality UV Curable Resin is a high adaptation UV curable resin for 3D printing suitable for mono/color screens. It has fast printing speed, low shrinkage, high precision, high hardness, and a certain toughness. Suitable for mass-produced products such as garage kid, teaching, toy design, handicraft design, industrial parts design, etc.
Color Available: Grey, Black, Flesh, Transparents
Package Included: 500ML * 5(Bottles)