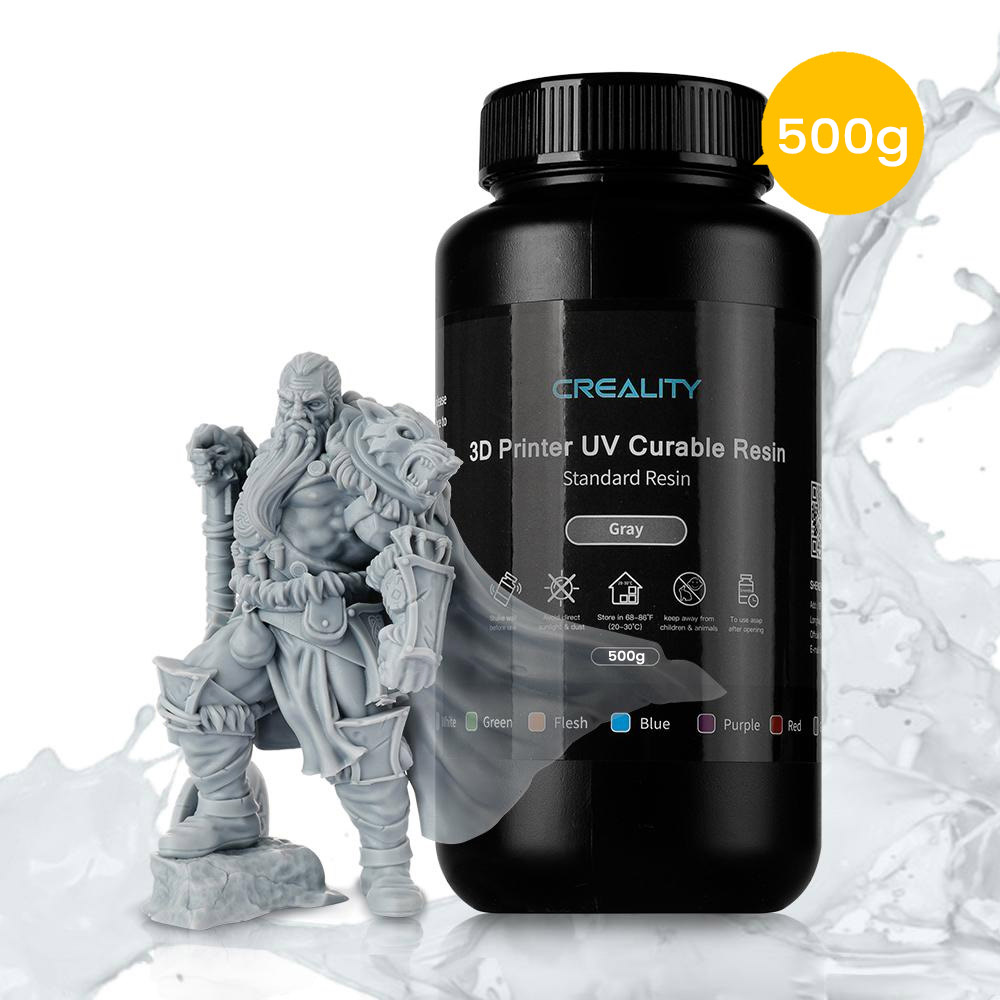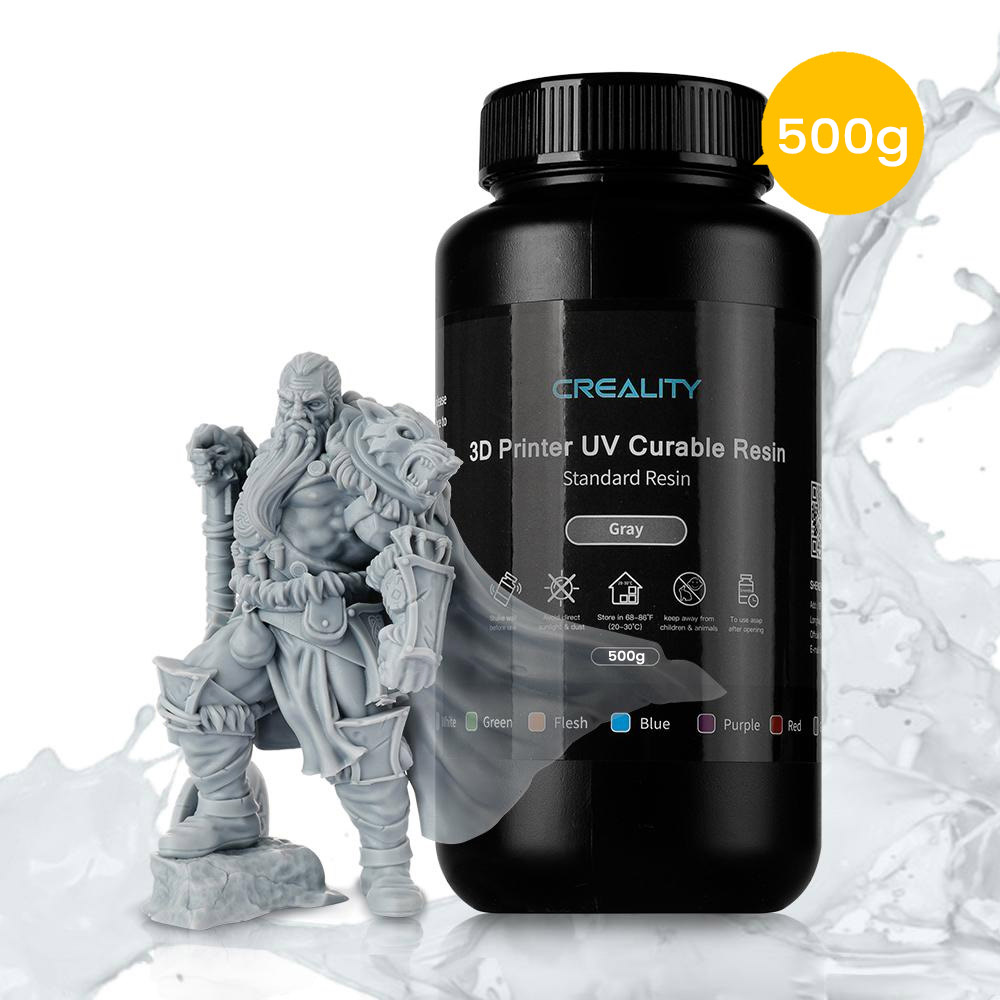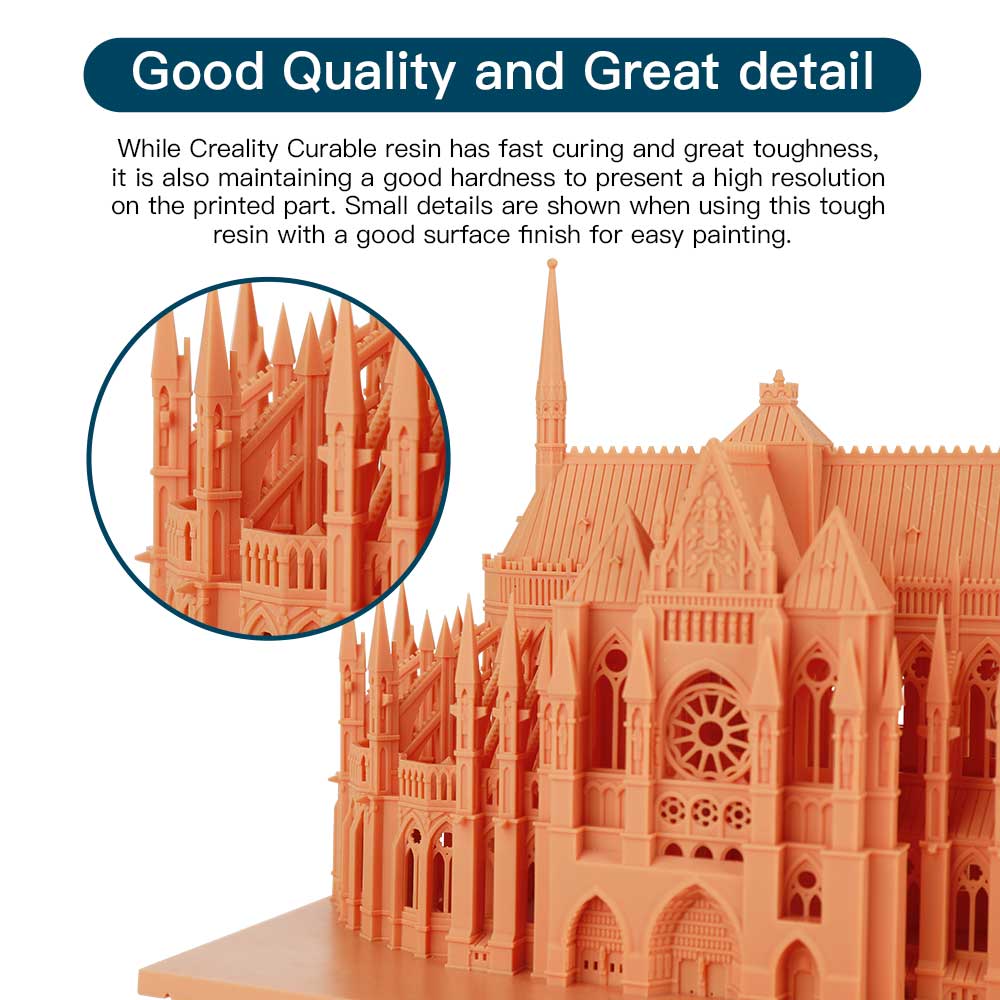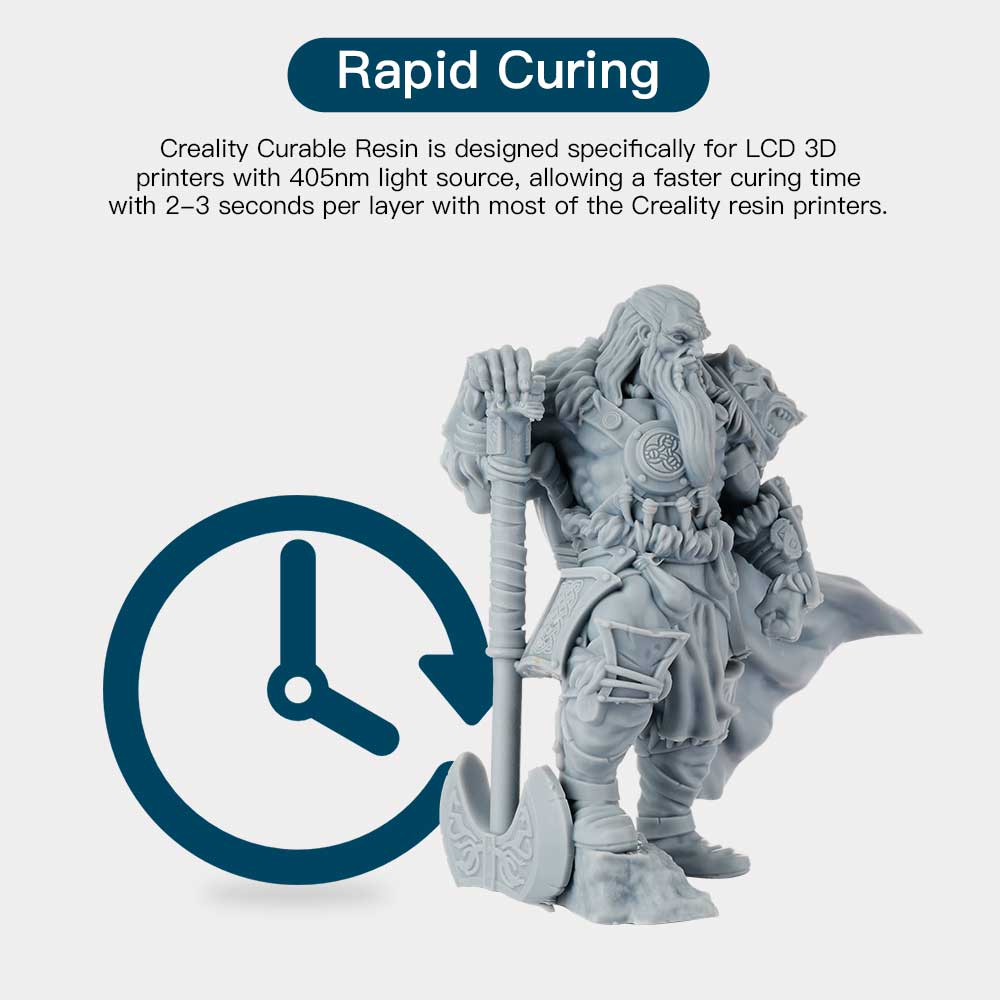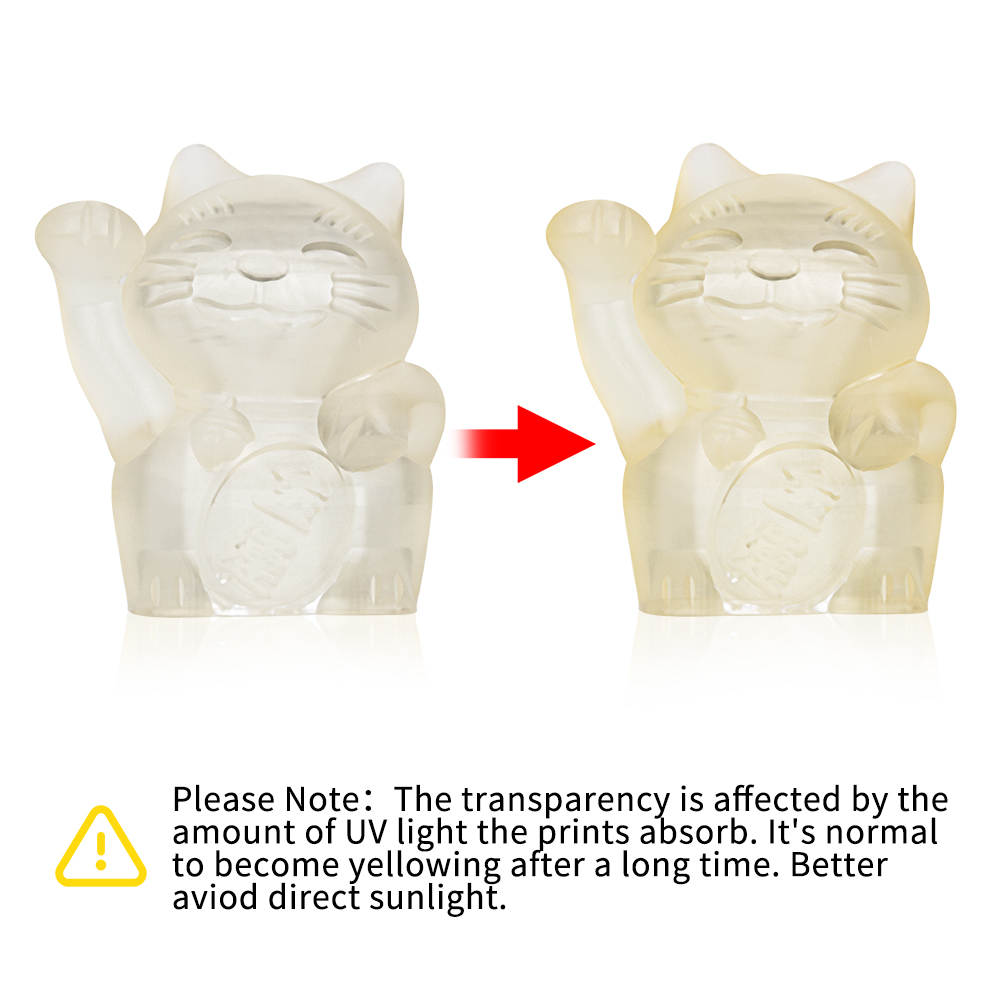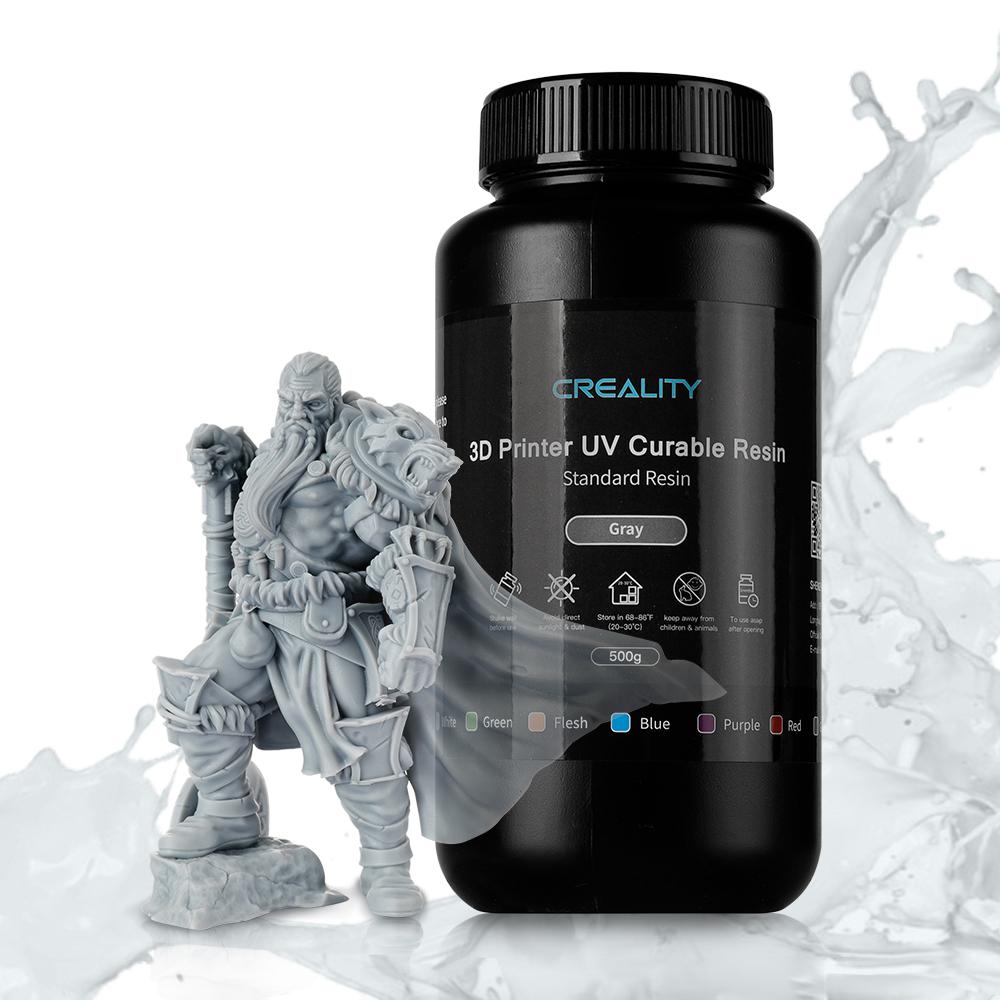 3D Printer Resin 500ML/1000ML, Flesh/Black Colors LCD Standard Resin
Color

Please select product attributes before purchasing~~
Ship to
It is expected to arrive within and will cost
$
USD
to ship
This item can't be shipped to this Country/Region
Bundles
${ meal.bage }
${ meal.title }
${ meal.skus }
${ sku.name }:
${ skuVal }
Features of NEW Creality Rapid 3D Printer Liquid Resin
Rapid Curing: Creality Curable Resin is designed specifically for LCD 3D printers with a 405nm light source, allowing a faster curing time with 2-3 seconds per layer with most the Creality Resin Printers.
Great Toughness and Non-Brittle: Creality Curable Resin is also designed with good toughness to provide prints a better performance on brittleness. It's less likely to break small features on a print.
Light Odor: Unlike other resin with pungent odors, Creality Curable Resin minimizes the bad smell.
Good Quality and Great detail: While Creality Curable resin has fast curing and great toughness, it is also maintaining good hardness to present a high resolution on the printed parts. Small details can also be shown when using this tough resin with a good surface finish for easy painting.
Creality standard resin is a high adaptation UV curable resin for 3D printing suitable for mono/color screen and suitable for mass-produced products such as garage kid, teaching, toy design, handicraft design, industrial parts design, etc.
Frequently asked questions:
Q: Are the resins safe for human skin contact? Is the material biocompatible?
A: This 3D resin is not approved for use with food, drink, or medical application on the human body. Do not contact or drink the product. Please wear gloves and masks before using the product. Keep away from children and pregnant people.
Q: Any storage conditions to take note of for the completed print to ensure that it is safe / it will not break down? (e.g. temperature, UV light exposure...)
A: Please store below 25C, sensitive to visible light, general illumination visible light will initiate the polymerization reaction. Please also shake the bottle well before using the product.
Q: What are the cleaning steps to be taken for the finished product to ensure that it is completely cured and safe for skin contact?
A: TIt is recommended to remove the support for a model with supports first, and then post-cure treatment. If you remove the supports after it's been post cured, it will easily cause damage to the contact surface of the support point; Please use 95% isopropanol or absolute ethanol. isopropanol to clean the product. Then use 405nm UV light to cure the washed model. A machine such as UW-02 Wash and Cure machine is recommended.
Q: How many colors does your product have?
A: presently we have Grey, Black, Transparents, Skin in stock now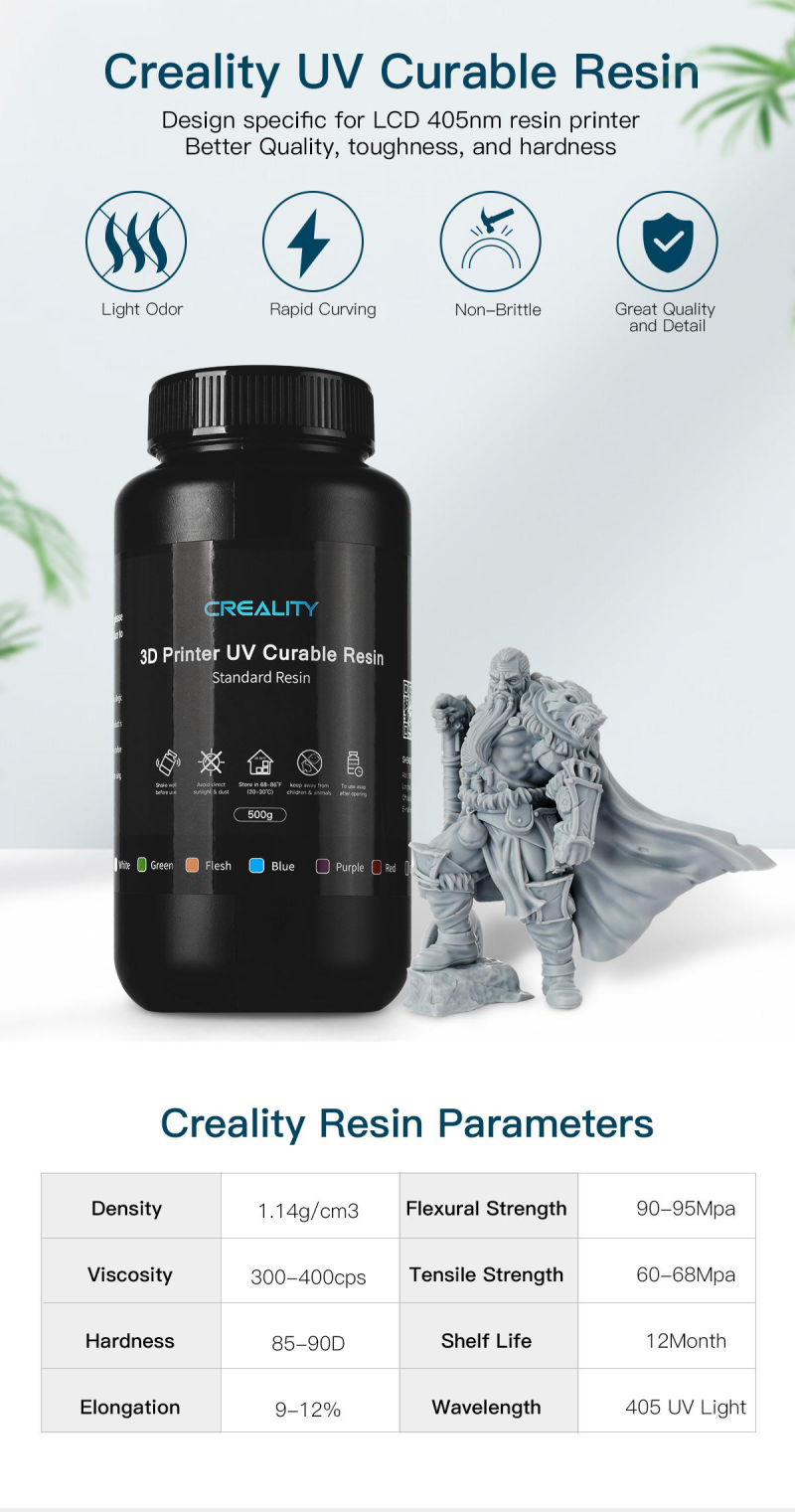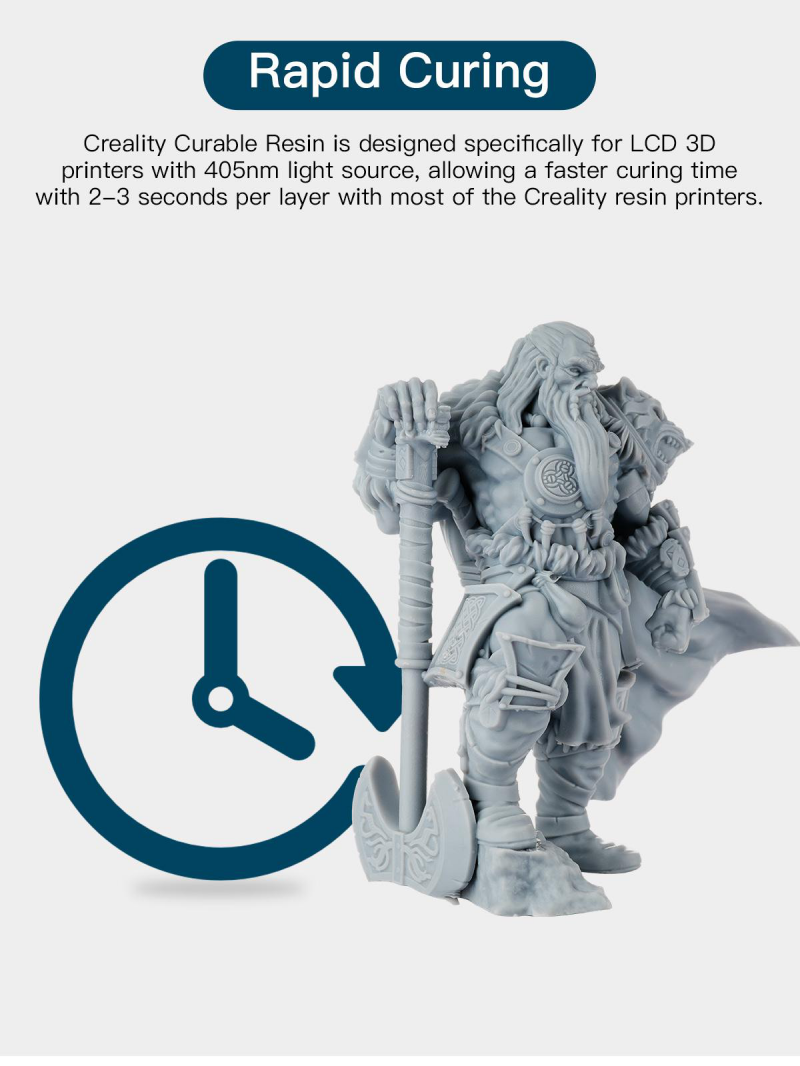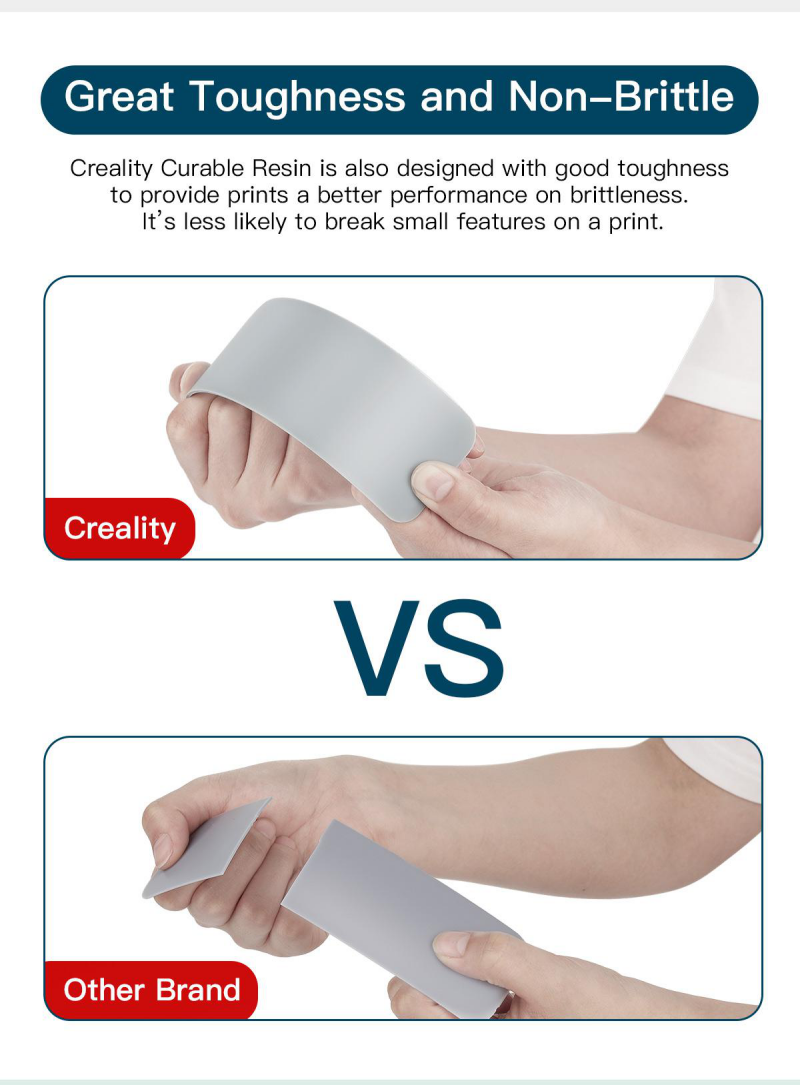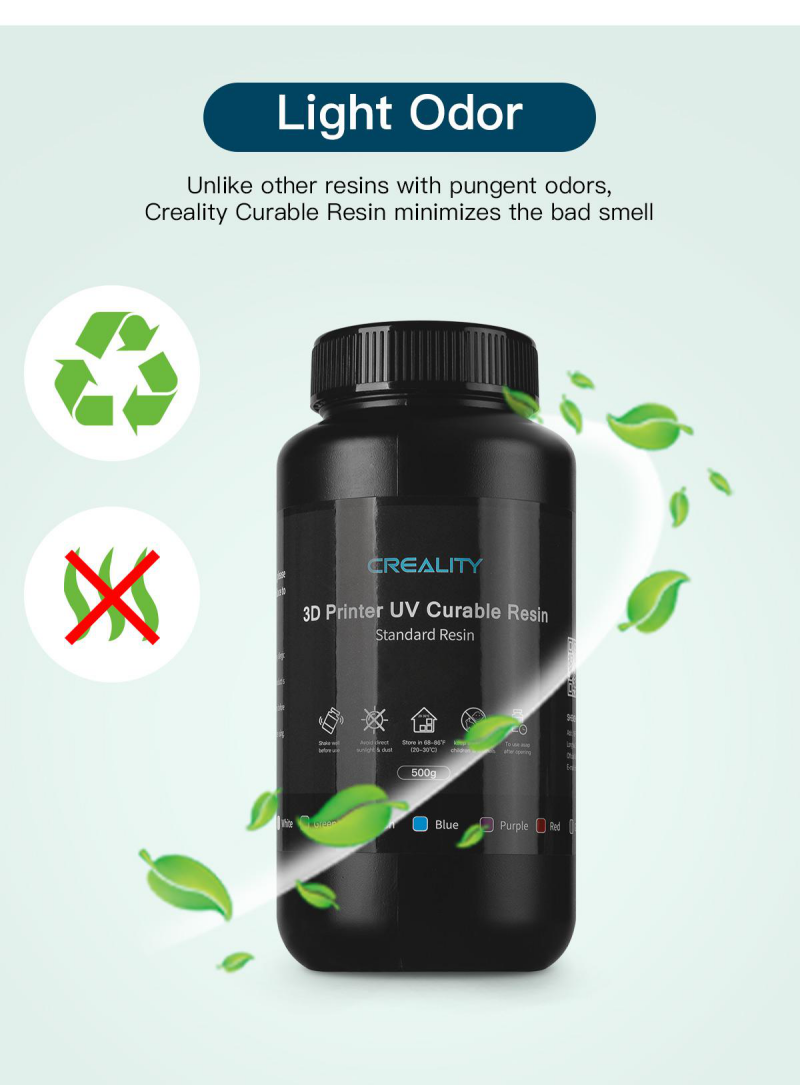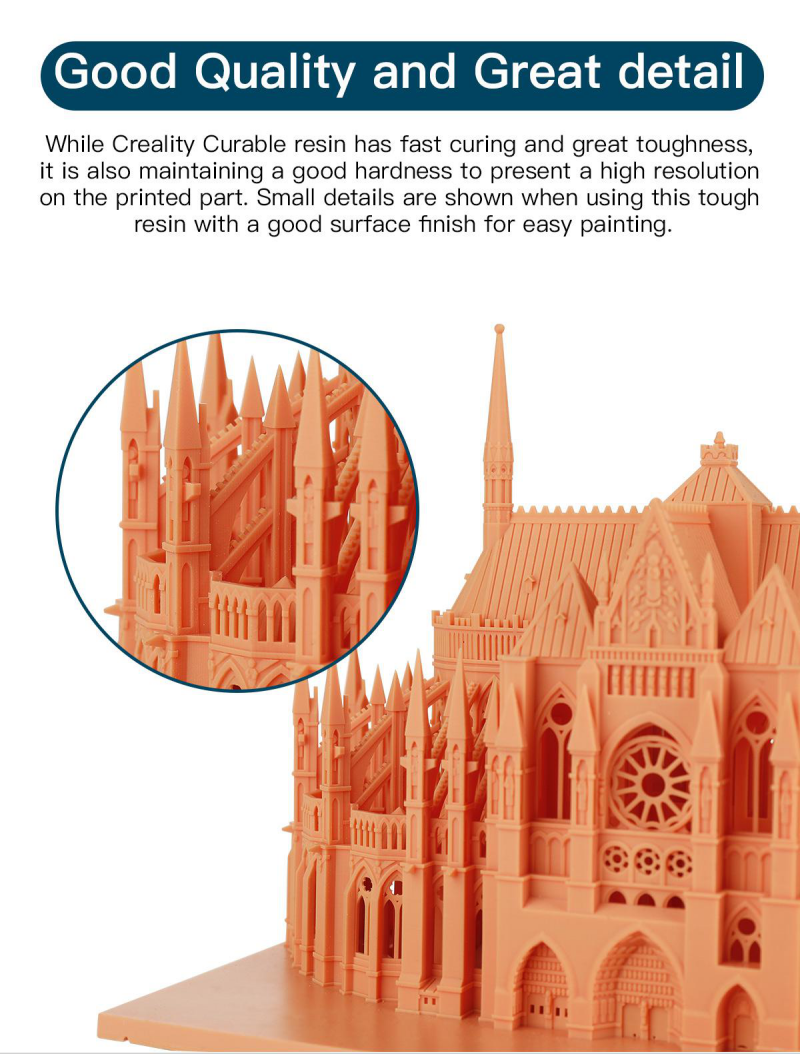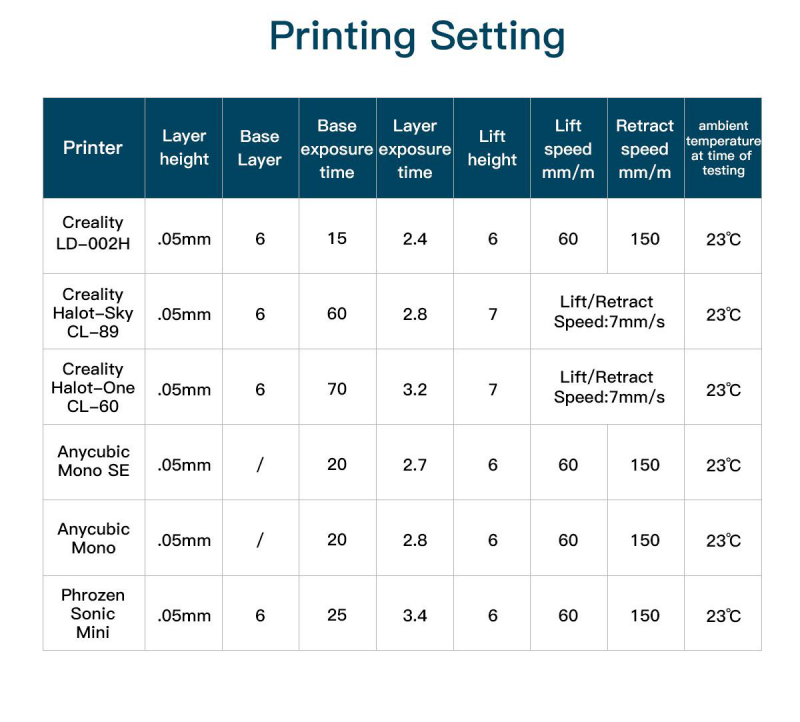 Customer Reviews
Write A Review
Ask A Question
Reviews (3)
Questions (1)