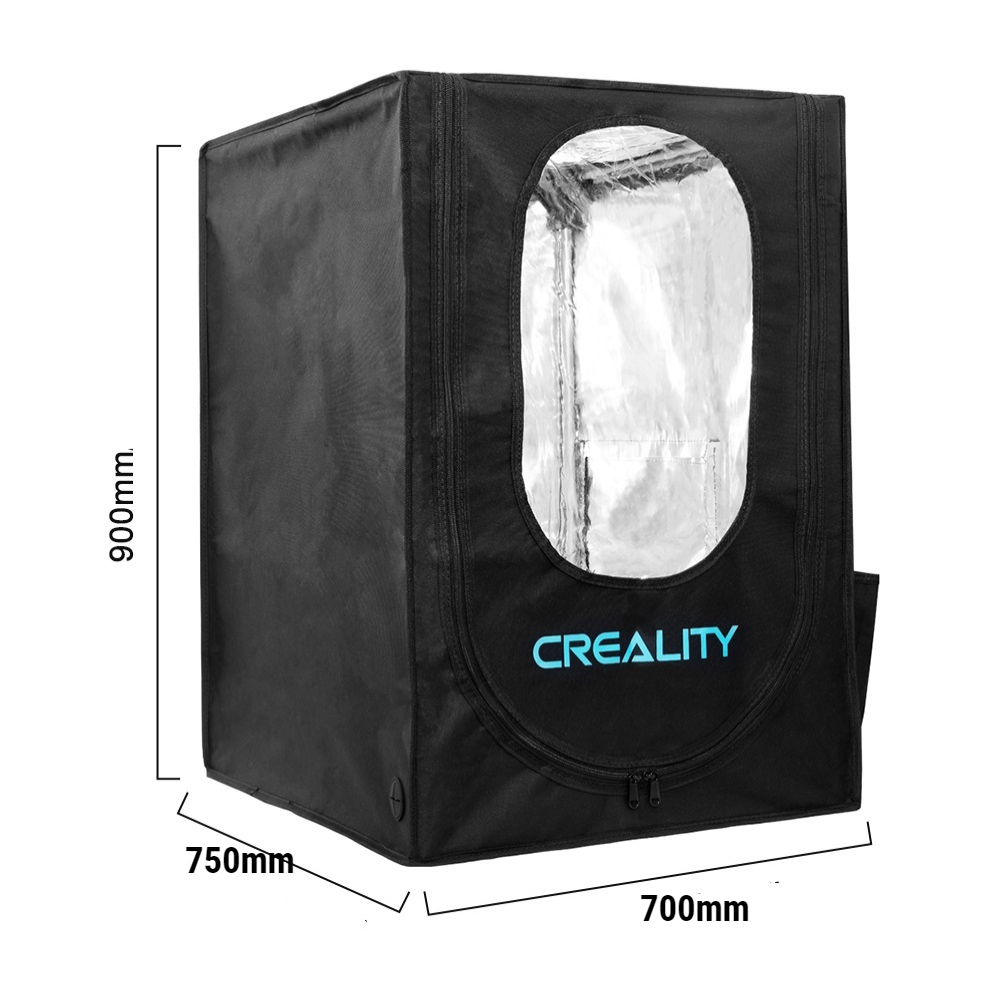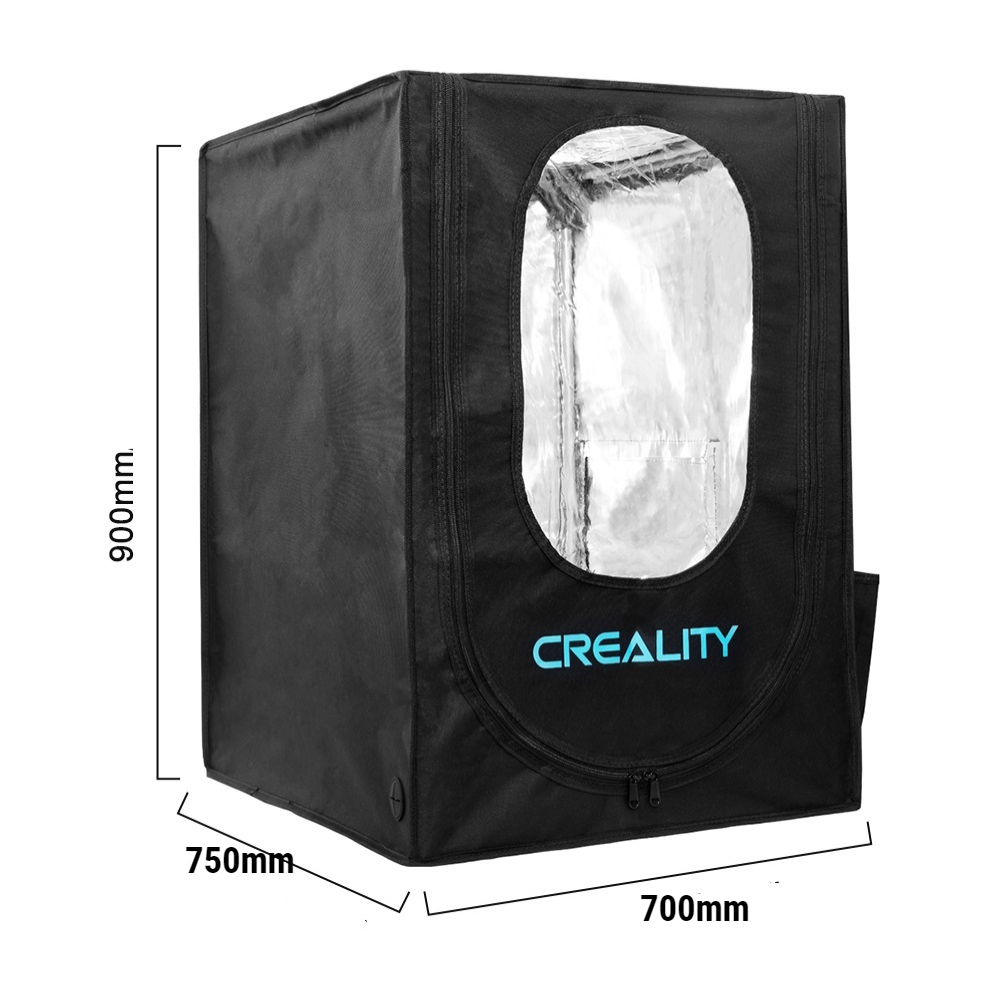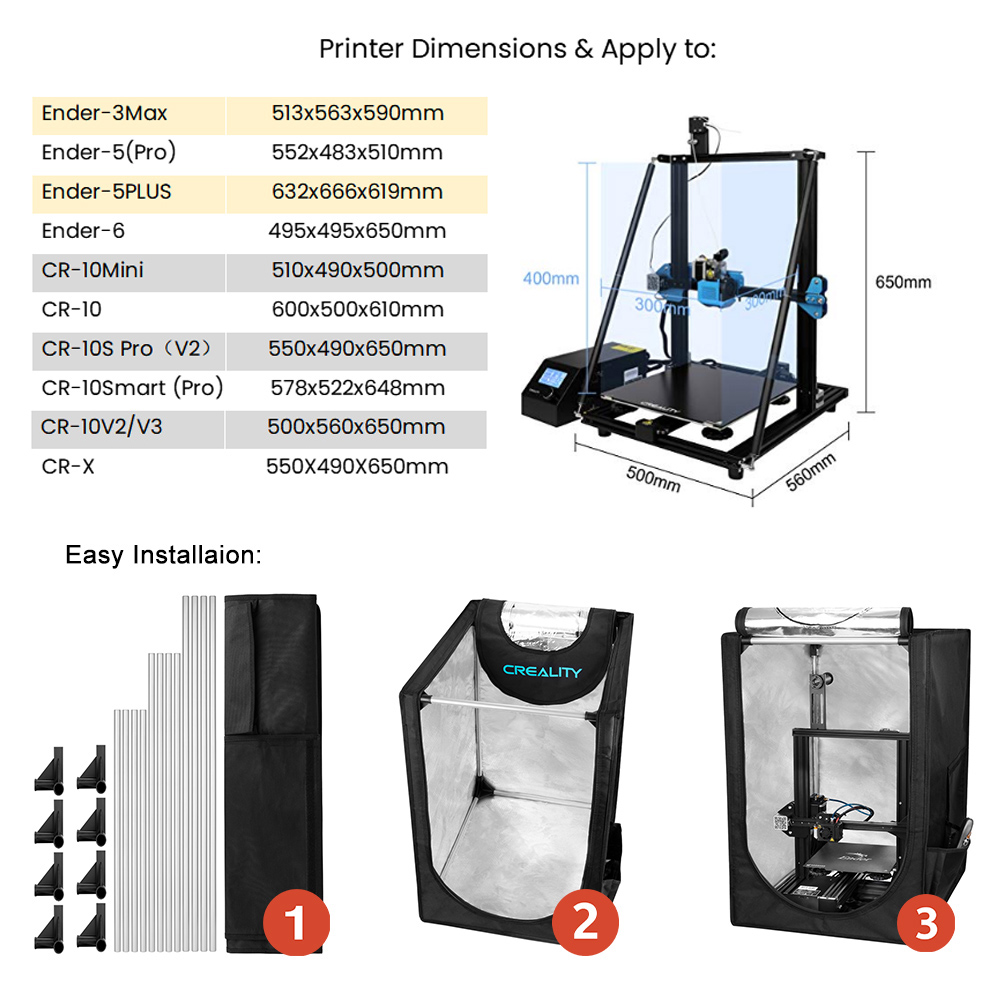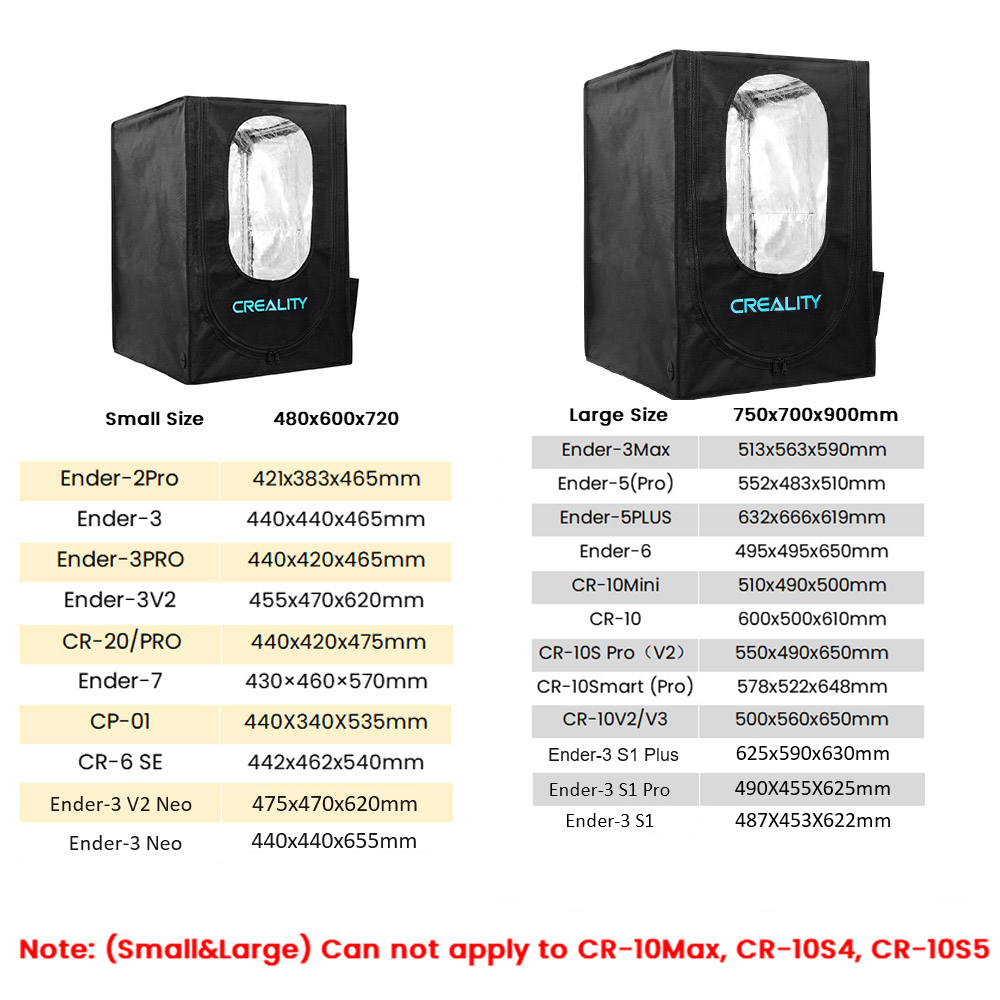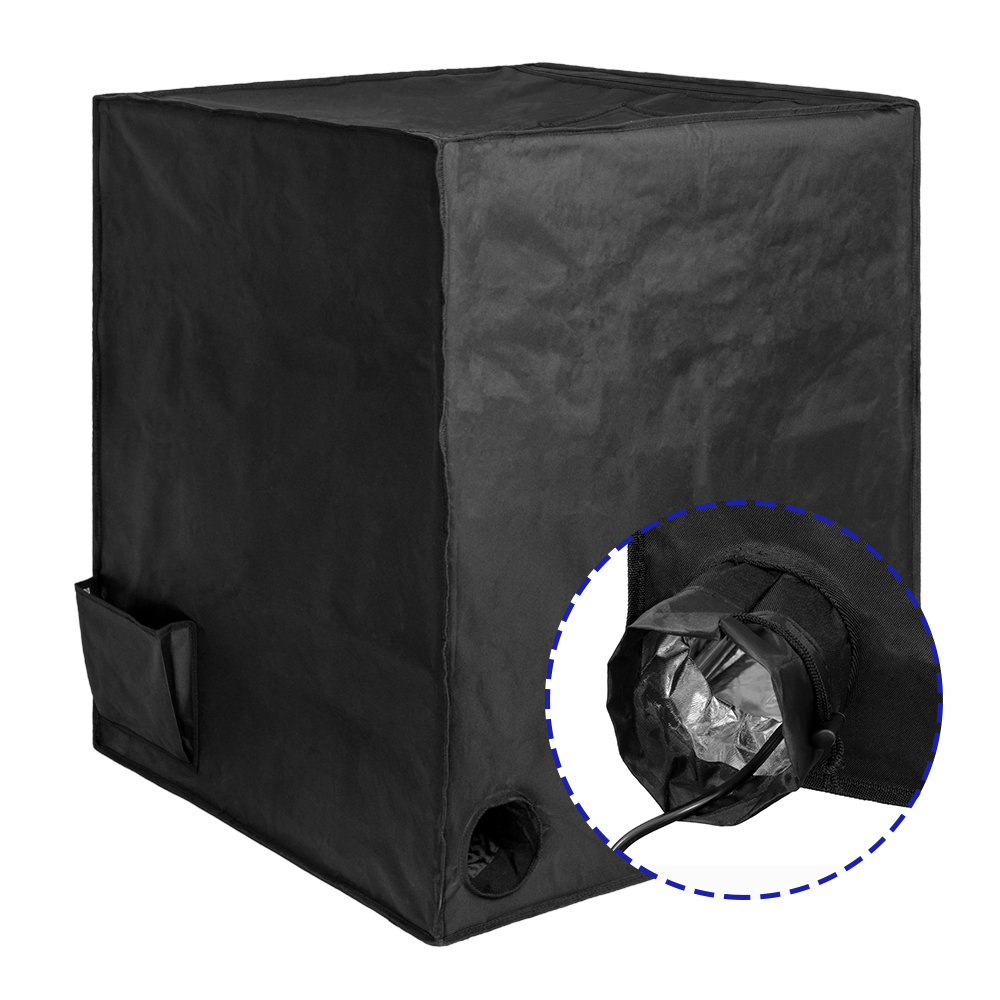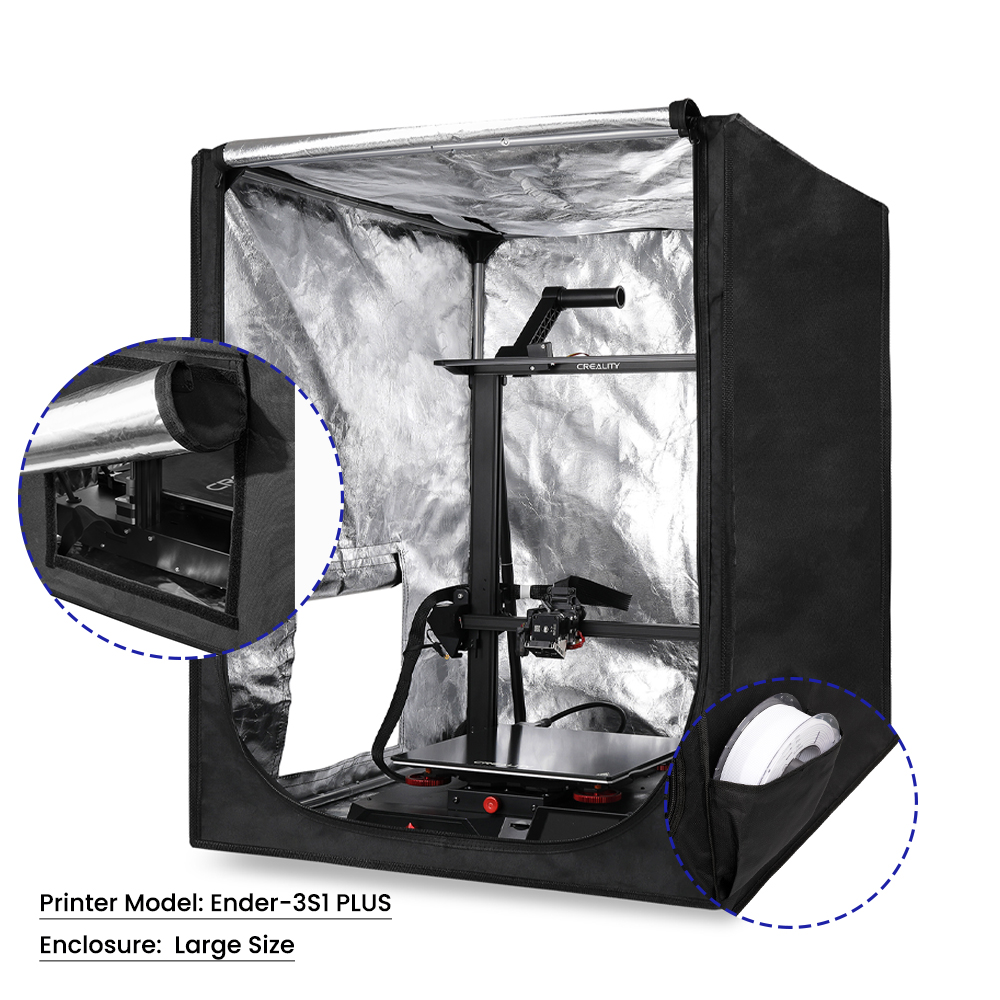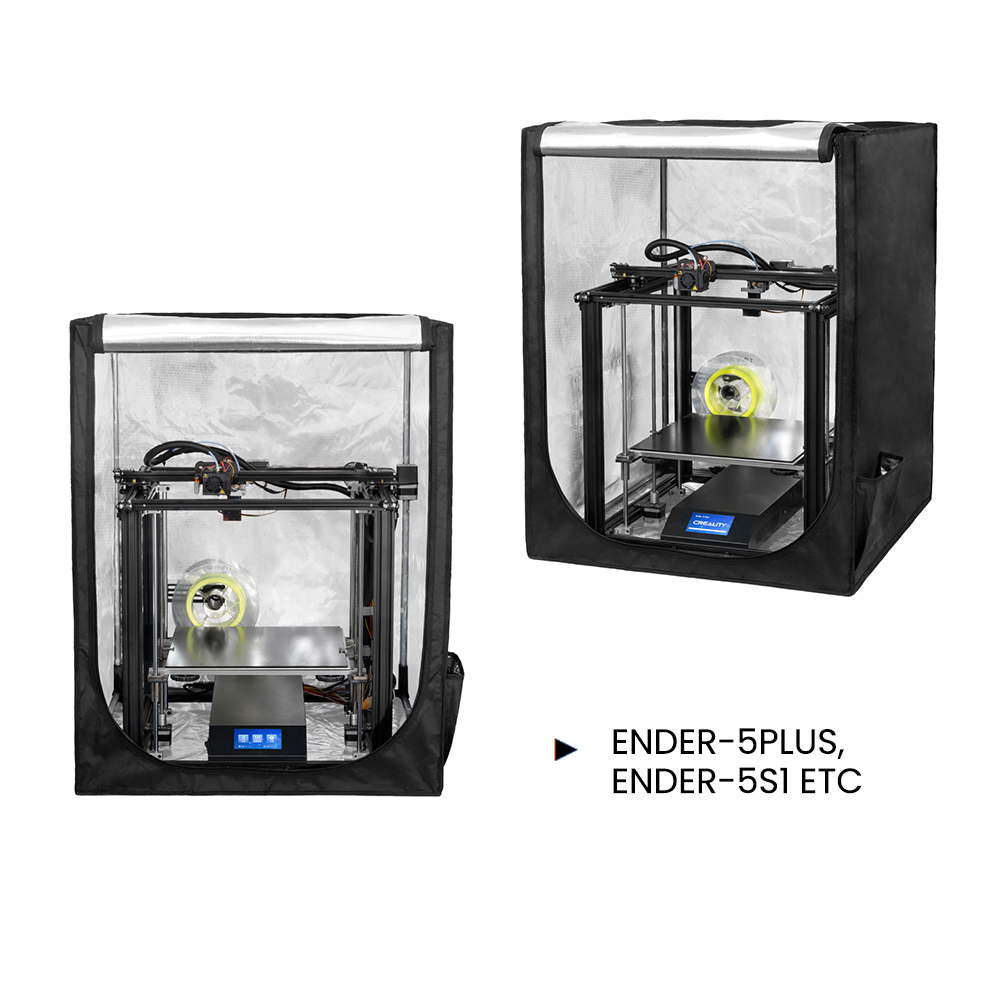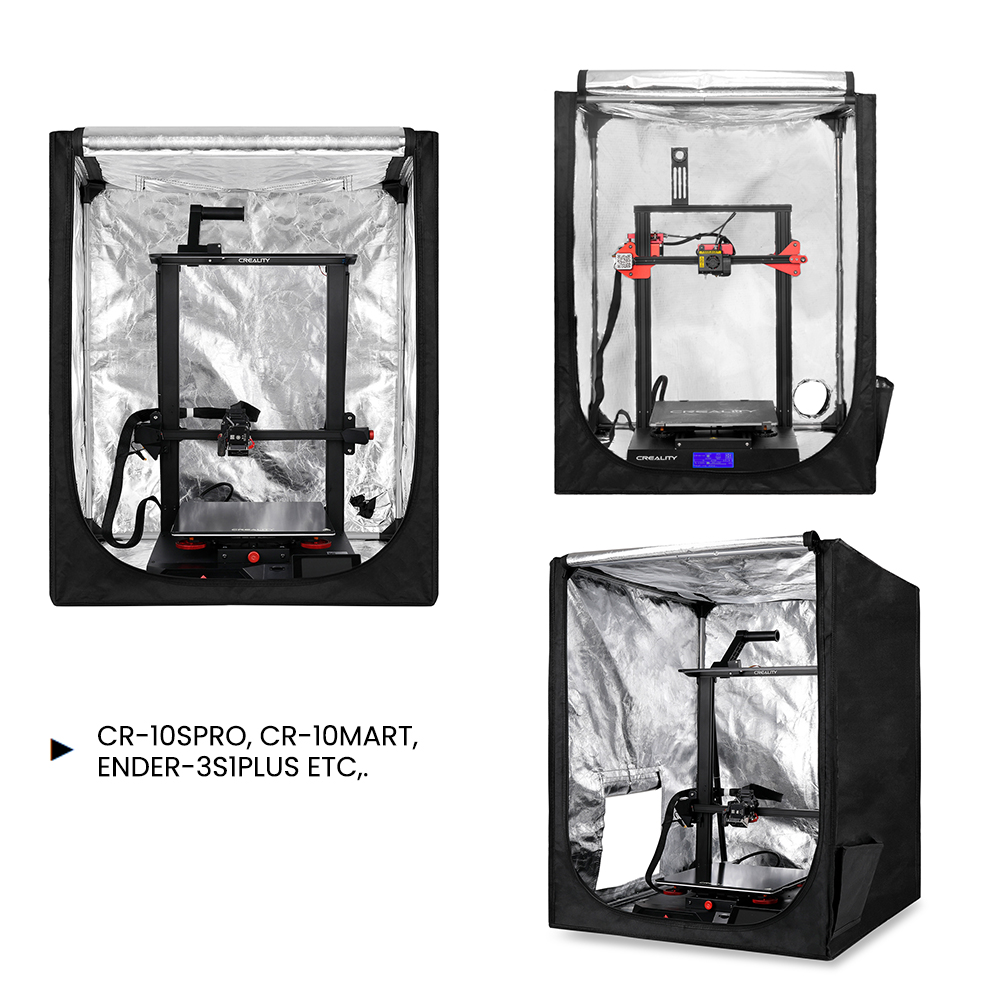 Creality Large Size Warm Enclosure For 5PLUS/3Max/CR Series
Apply to

Please select product attributes before purchasing~~
Ship to
It is expected to arrive within and will cost
$
USD
to ship
This item can't be shipped to this Country/Region
Bundles
${ meal.bage }
${ meal.title }
${ meal.skus }
${ sku.name }:
${ skuVal }
Large Warm Enclosure Size: 750mm×700mm×900mm
Applicable 3D Printer Specification:
Ender-2, Ender-2 Pro Ender-3, Ender-3S, Ender-3 Pro, Ender-3 Max, Ender-3 V2, Ender-3 S1, Ender-3 S1 Pro, Ender-3 S1 Plus Ender-5, Ender-5S, Ender-5 Pro, Ender-5 Plus, Ender-6, Ender-7 CR-10, CR-10S, CR-10 Mini, CR-10 V2, CR-10 V3, CR-10pro, CR-10pro V2, CR-X, CR-X Pro CR-6 SE, CR-10 Smart, CR-10 Smart Pro
Dimensions: 29.5*27.5*35.4" (750x700x900mm). It is compatible with Ender3 V2/Ender5/5 Pro/5Plus, CR-10/10V2/10S/10S PRO/10MINI,CR-X/CR-20(NOTE: Not for CR-10 MAX/CR-6Max/CR-10 S4/S5). Confirming your printer's size firstly.
Constant Temperature: Keep a constant temperature printing environment, reducing the bad impact to printed models when low-temperature weather, improving printing stability.
Safe to Use: The interior uses pure aluminum film and flame retardant appearance material. Technically, if in a fire, it will melt and not fire itself of the enclosure and will not spread as well.
Stable Structure: Equipped with a selection of Iron pipes to support, the structure of this 3d printer enclosure is stable. Soundproof and dustproof, giving you a more comfortable printing experience.
Easy to Use: This 3d printer enclosure is foldable, easy to store and carry, saving your space. With pockets to hold the necessary tools. Access the printer by unzipping the front of the enclosure.
カスタマーレビュー
Write A Review
Ask A Question
Reviews (0)
Questions (0)