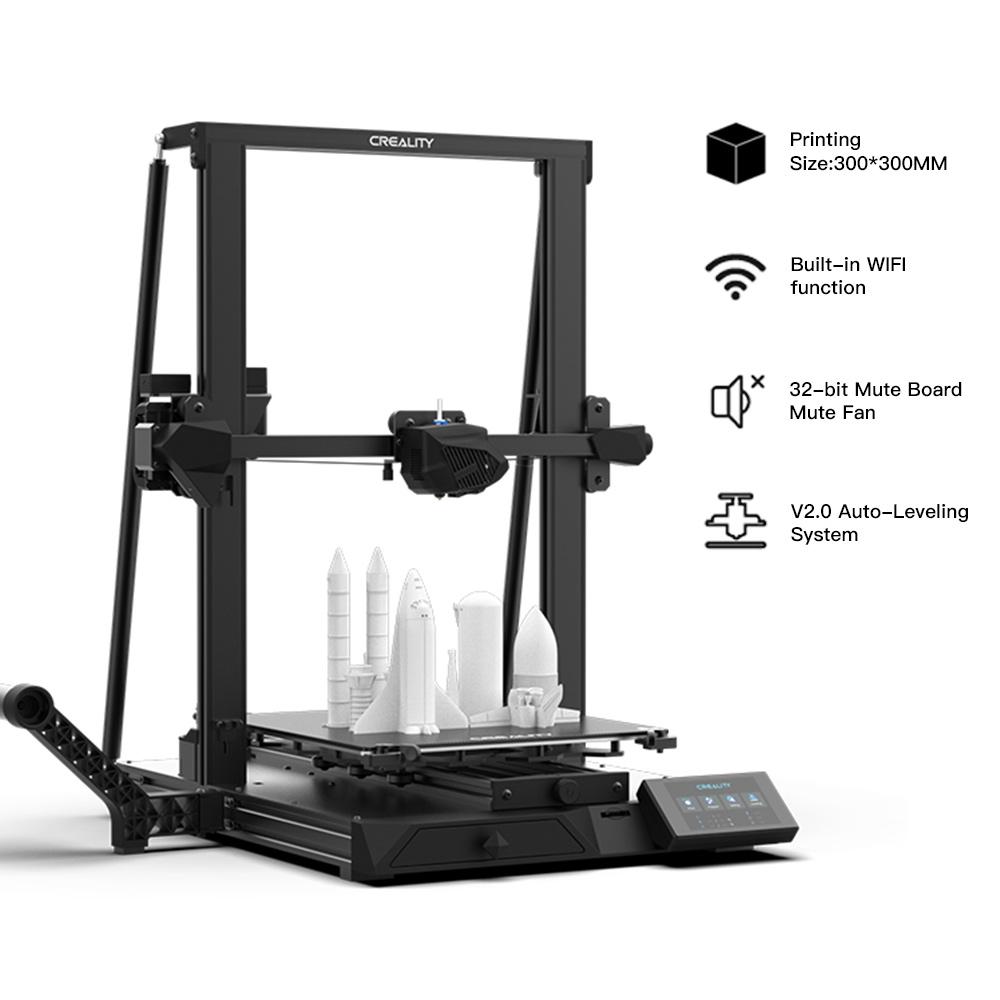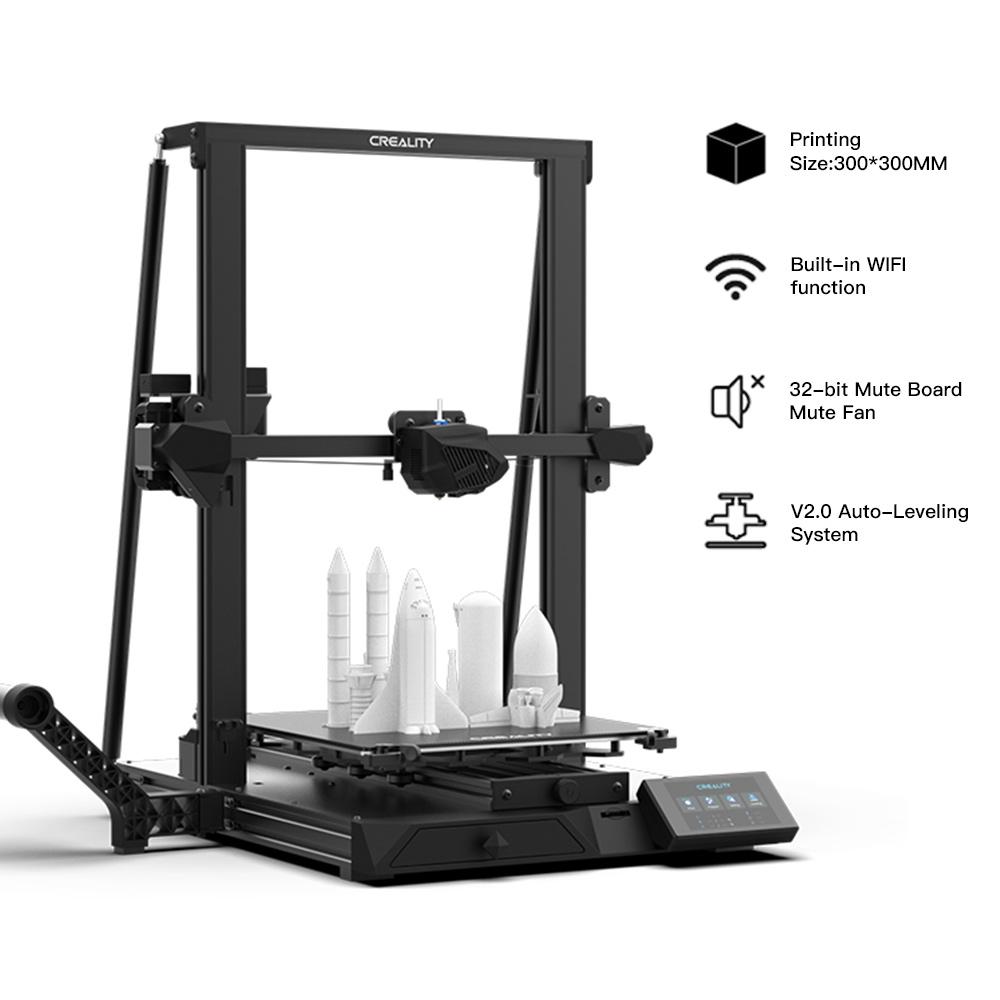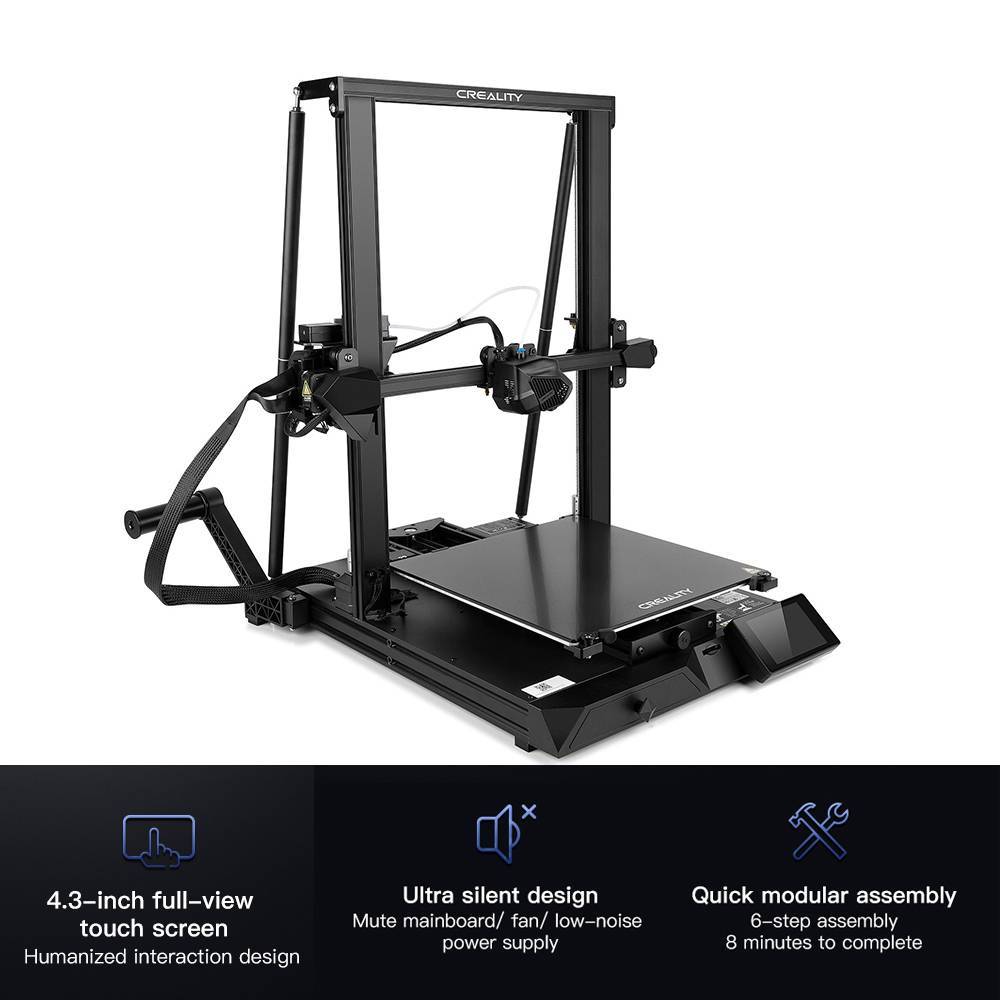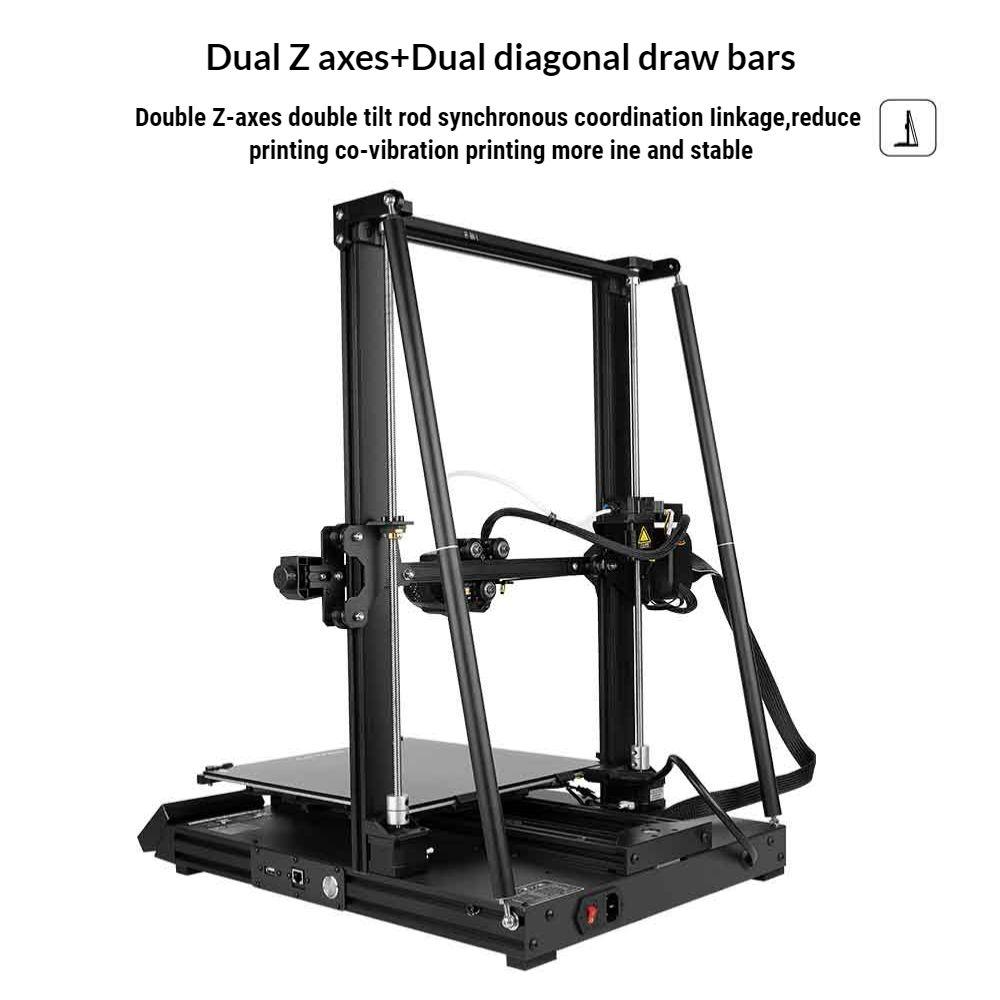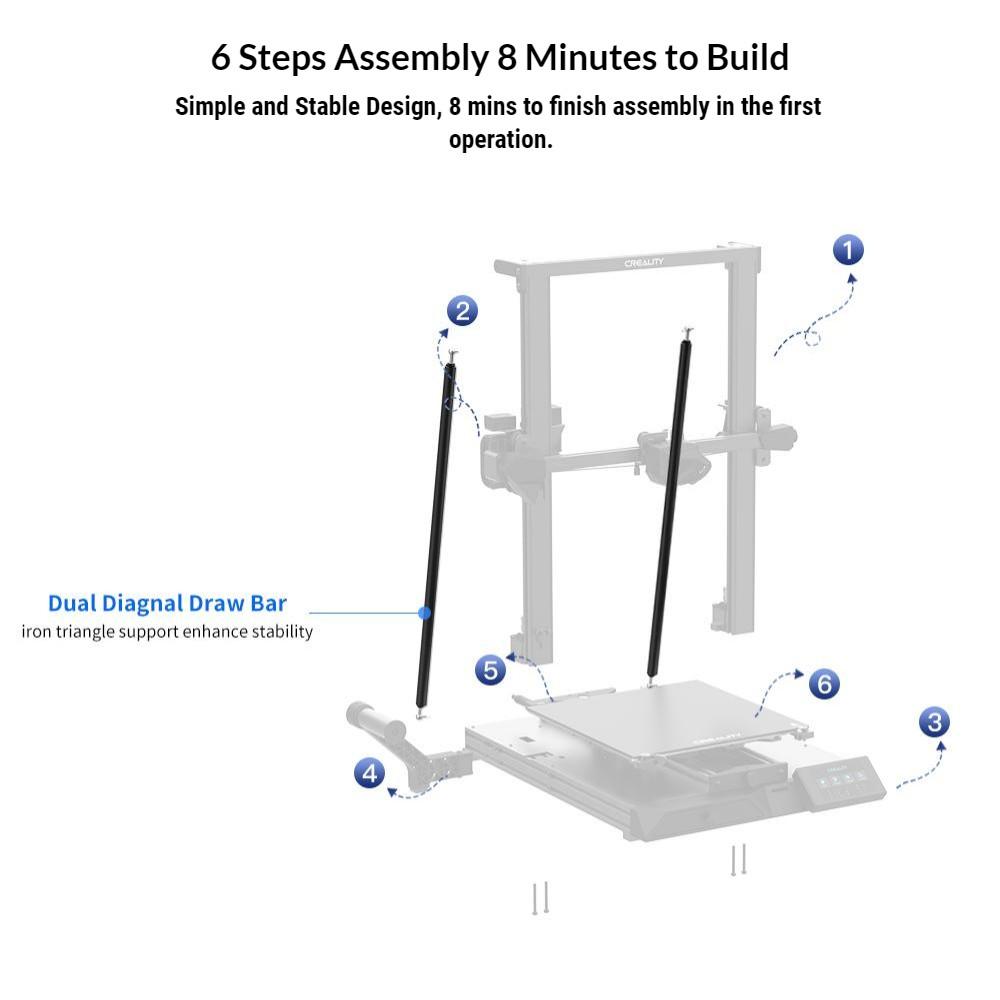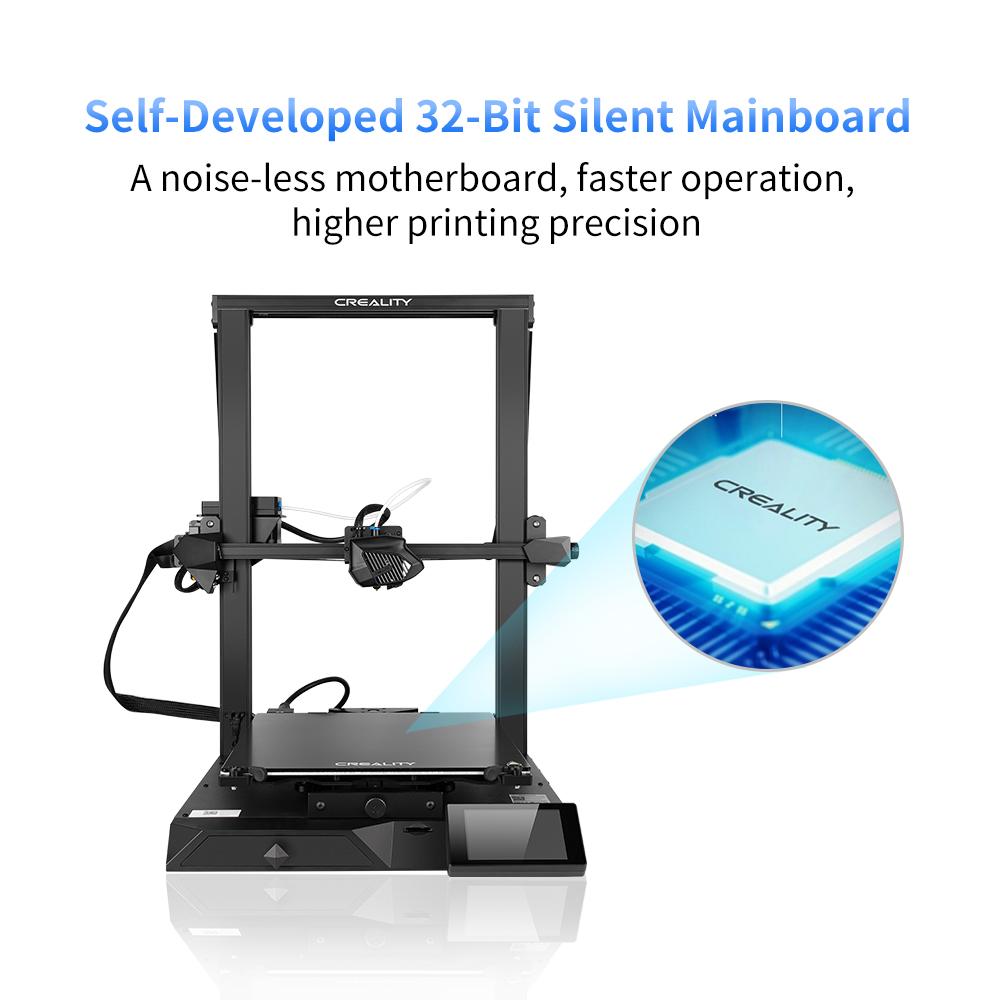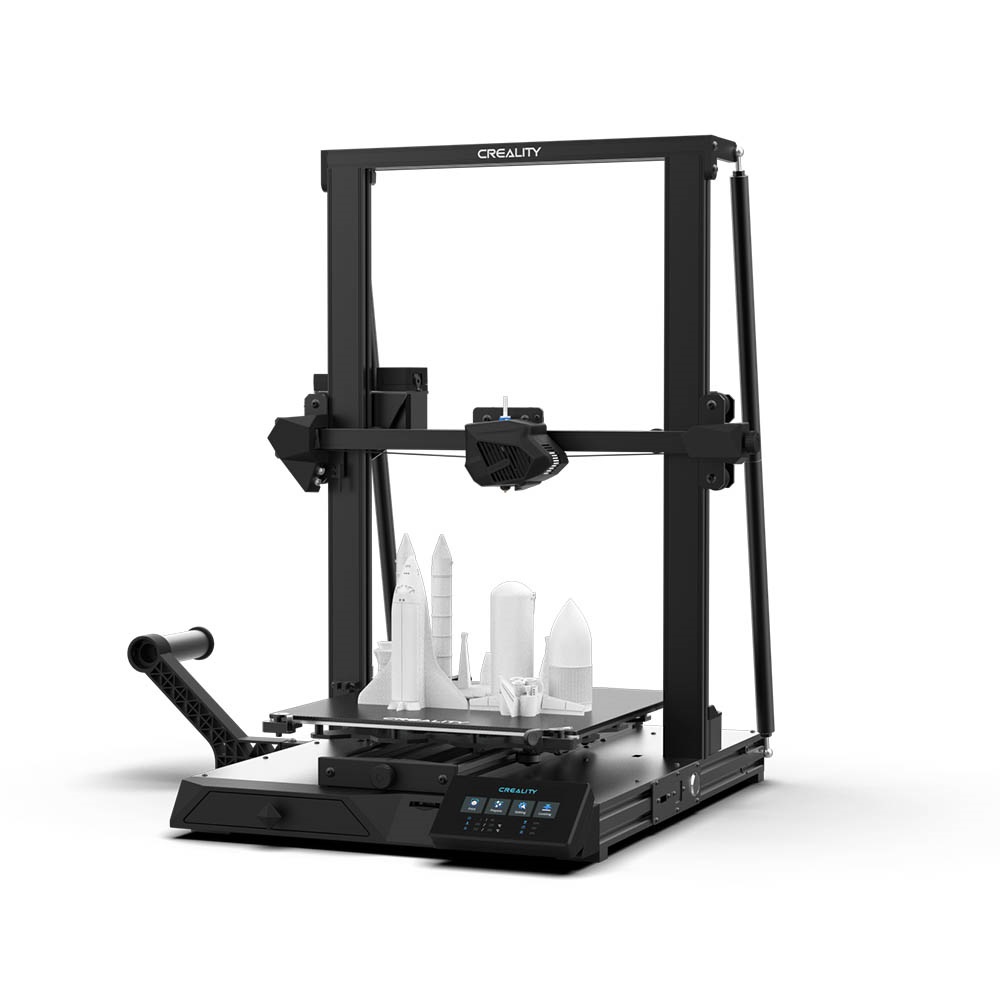 CR-10 Smart 3Dプリンタ,自動平準化
Model-2

Please select product butes before purchasing~~
Ship to
It is expected to arrive within and will cost
$
USD
to ship
This item can't be shipped to this Country/Region
Bundles
${ meal.bage }
${ meal.title }
${ meal.skus }
${ sku.name }:
${ skuVal }
People who bought this item also bought
Crealityの新しいFDM3Dプリンター-CR-10Smart 7の主な機能:
内蔵のWIFI機能:いつでもどこでもリモート印刷。
もう少し賢い
超静音設計:32ビットサイレントボードとサイレントファン設計。
インテリジェント自動レベリング:CR-6SEと同じV2.0自動レベリング方式。
スクリーンセーバーと自動シャットダウン;。
安全で安心、省エネ、省電力。
6ステップの組み立ては8分で完了し、組み立ては簡単です。
Frequently asked questions:
Q: What is the Cura 4.9 settings or printer settings for the CR10 Smart?
A: You can set the printing parameters according to your needs; for different models, except for the difference in printing size, other printing parameters are basically the same. The recommended temperature of the PLA nozzle for printing is 200 degrees, and the recommended temperature of the hotbed is 60 degrees; The printing speed is recommended to be set to 3000mm/min, and the first layer or raft printing speed is set to 30%-50% of the printing speed Set retraction: retraction length: 10mm, retraction speed: 6000mm/min, raise the nozzle 0.2mm during retraction
Q: Does the CR-10 Smart come with a USB port or a build-to-order option for a USB port? Is there any other way of using Octoprint with the CR-10 Smart?
A: CR-10 Smart has a USB port, which can be connected to Creality WIFI BOX for control operation and printing.
Q: What is the best temperature for PLA? What materials can the CR 10Smart print?
A: The recommended temperature of the PLA nozzle is 200 degrees, the hotbed is 60 degrees. Printing Materials: PLA/TPU/PETG. For printing ABS etc materials, add an enclosure is needed.
Q: CR 10 Smart flash firmware Tutorial?
A: You could refer to this video: https://www.youtube.com/watch?v=xs2iWYWkWnY. Firmware Download
Q: Is it the same with CR-6 SE? What's the difference between CR-10Smart and CR-6 SE?
A: Yes, it is the same leveling way and appearance designs with CR-6 SE.CR 10 Smart equipped with the wifi connection, power protect, touch screen and Dual Z-Axis, etc. Parameter comparison - CR-6 SE, CR-10Smart, CR-10V2, CR-10V3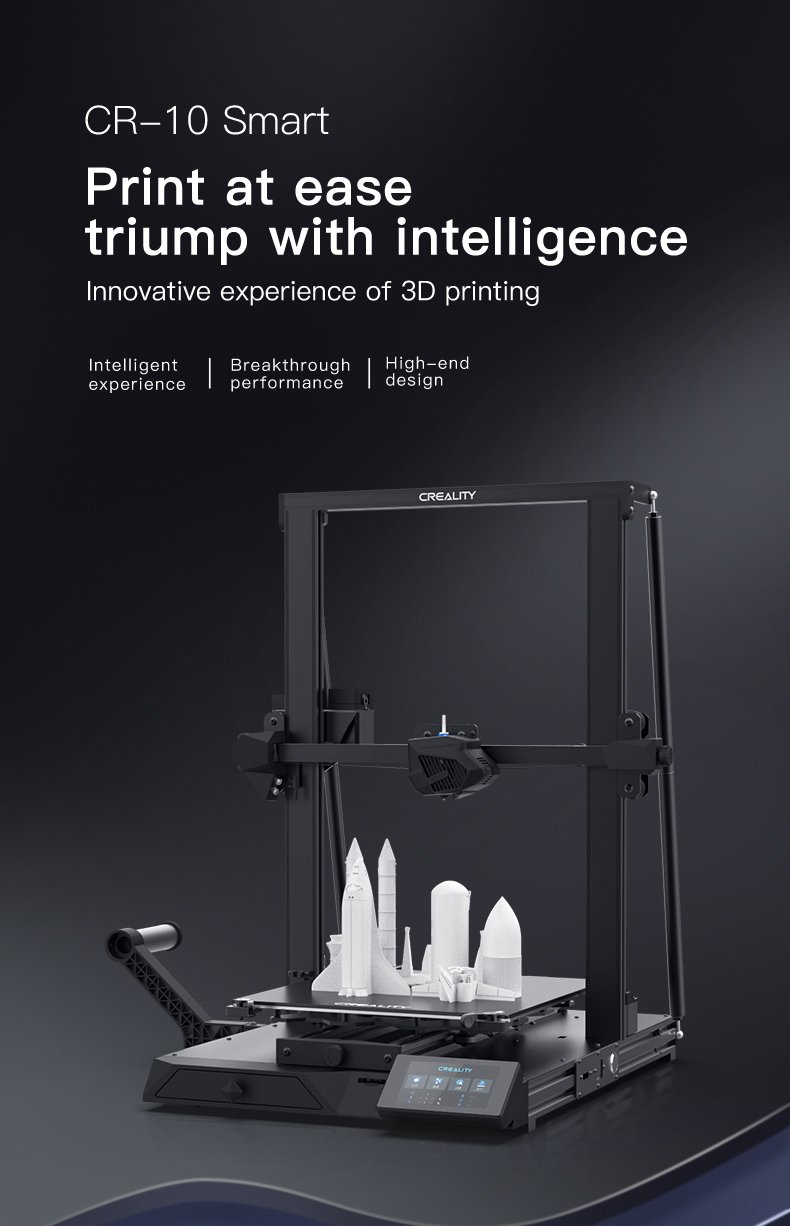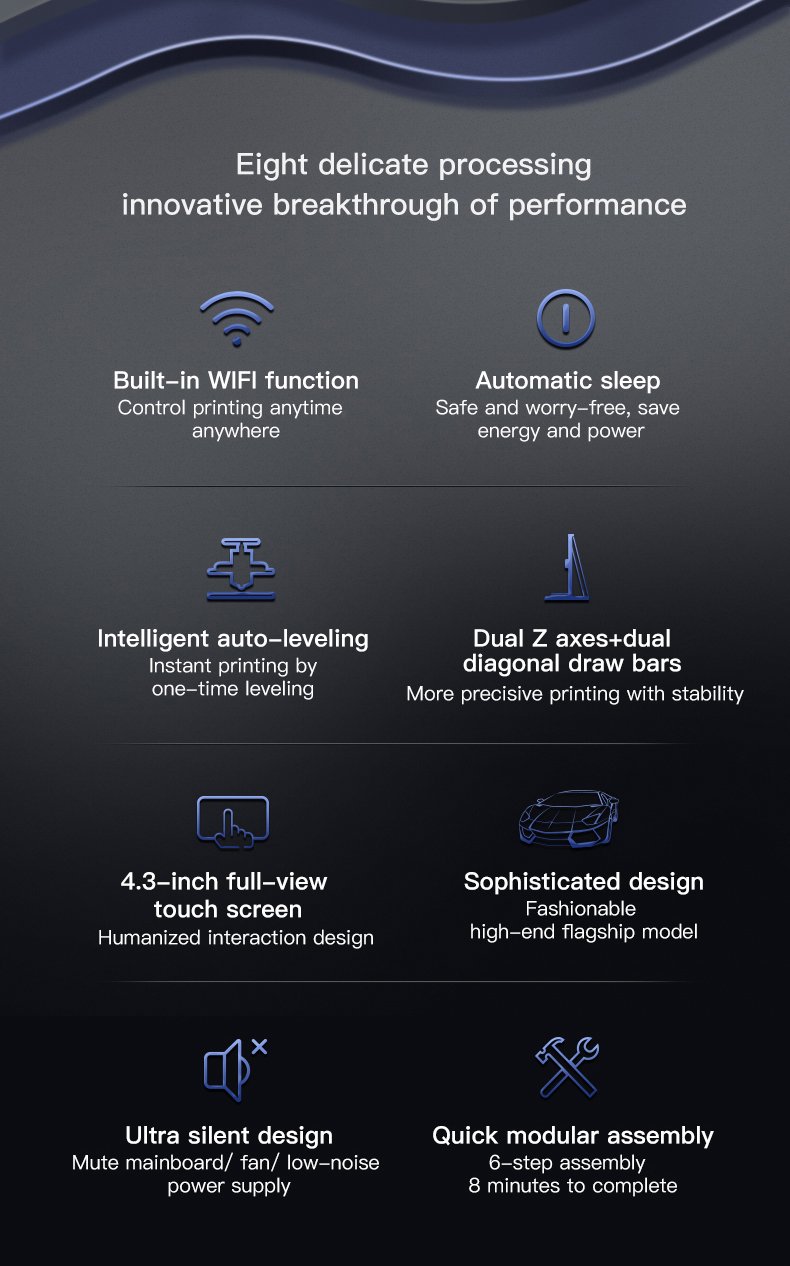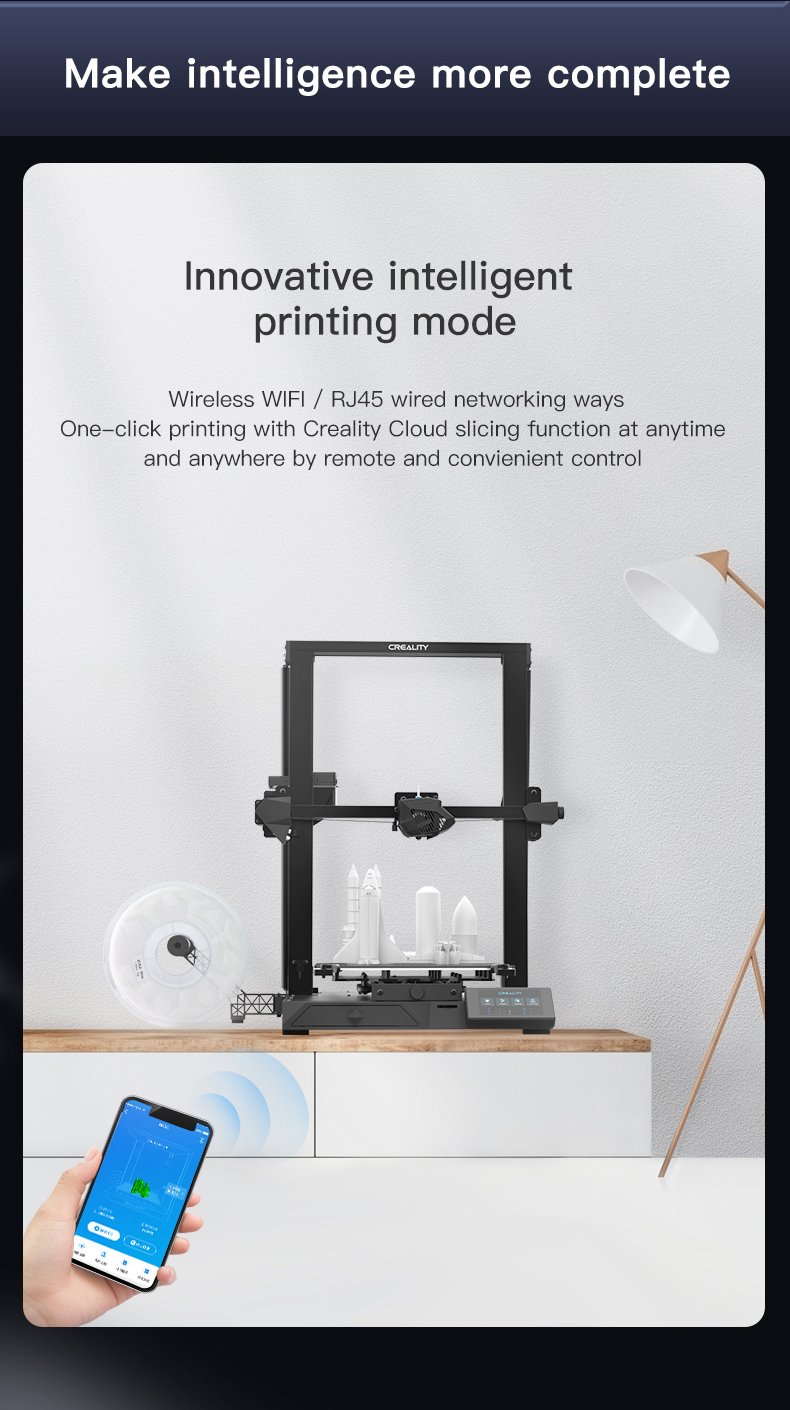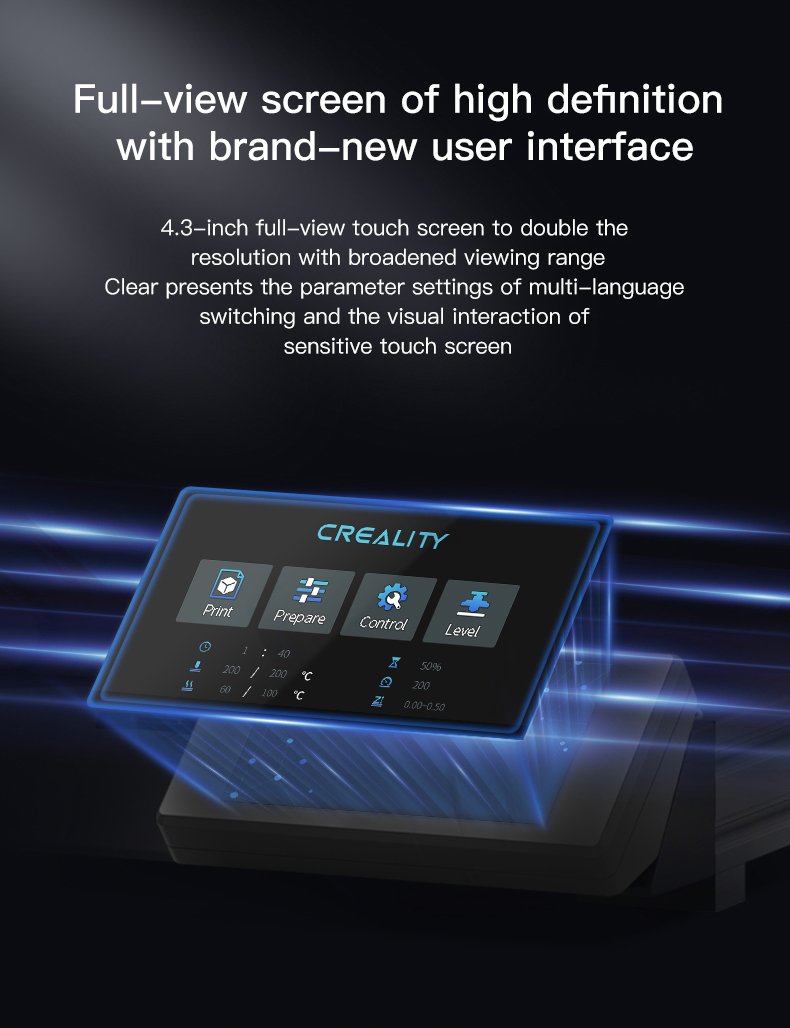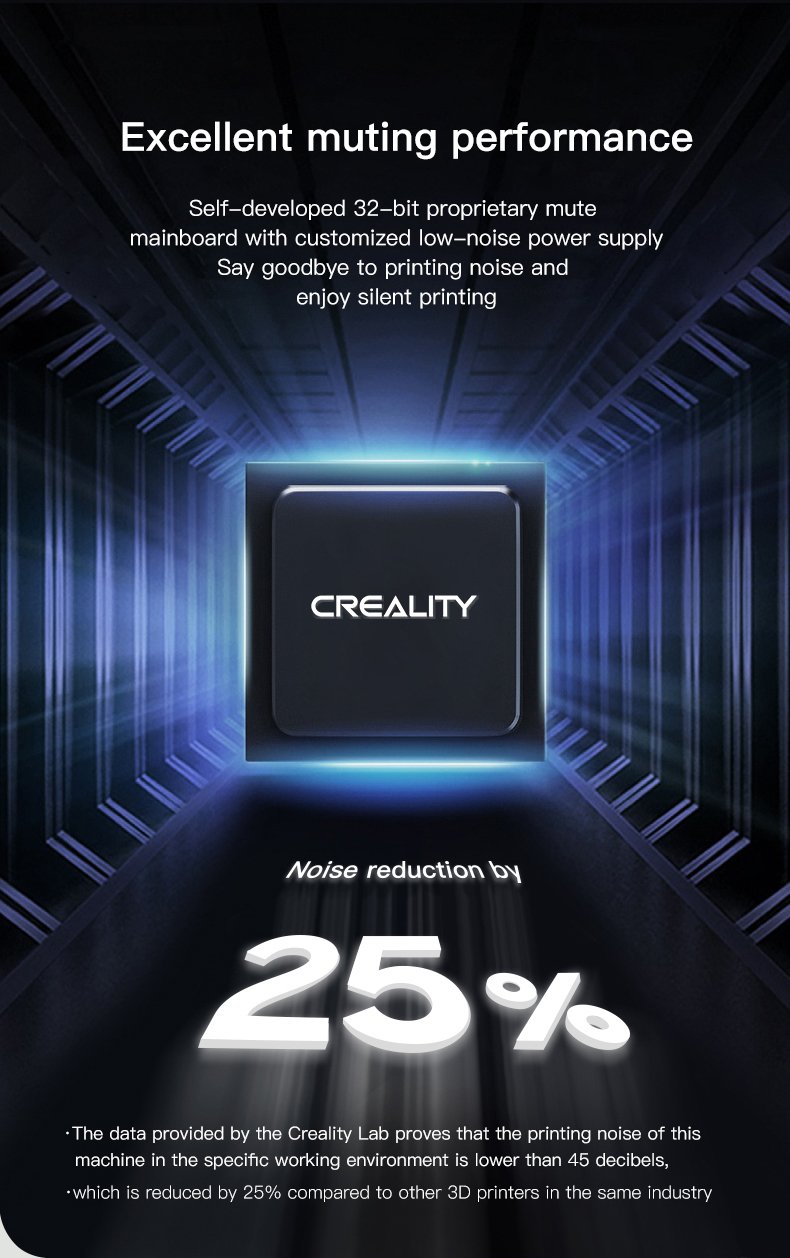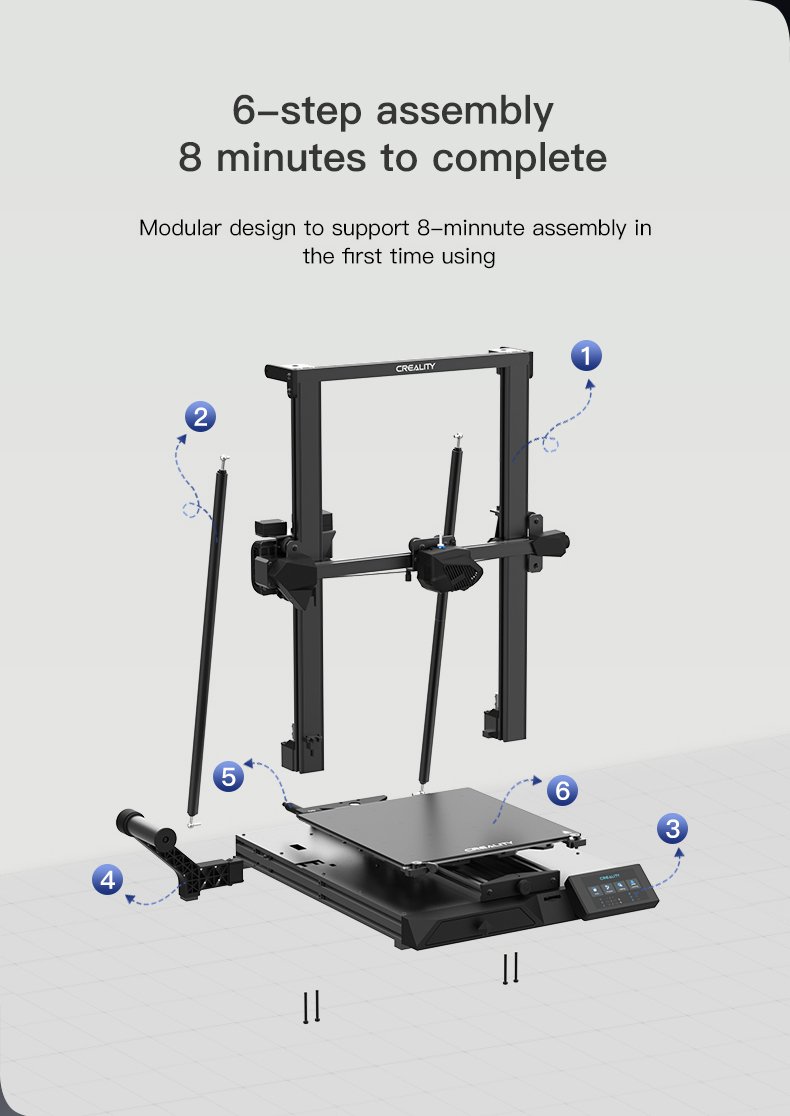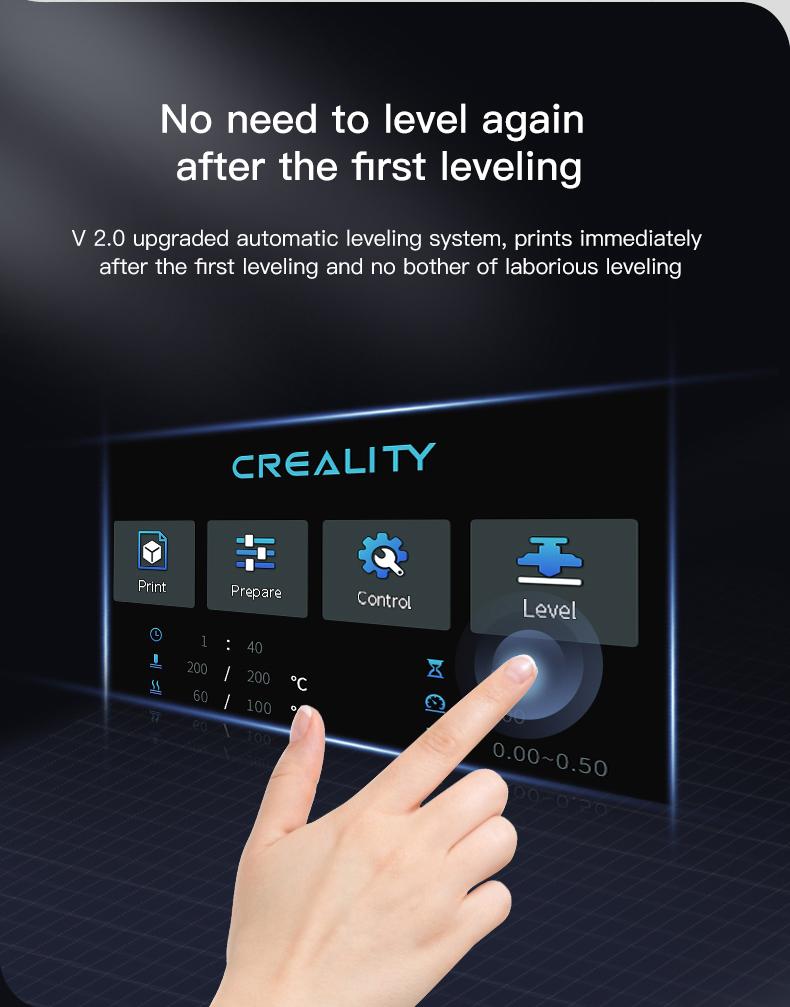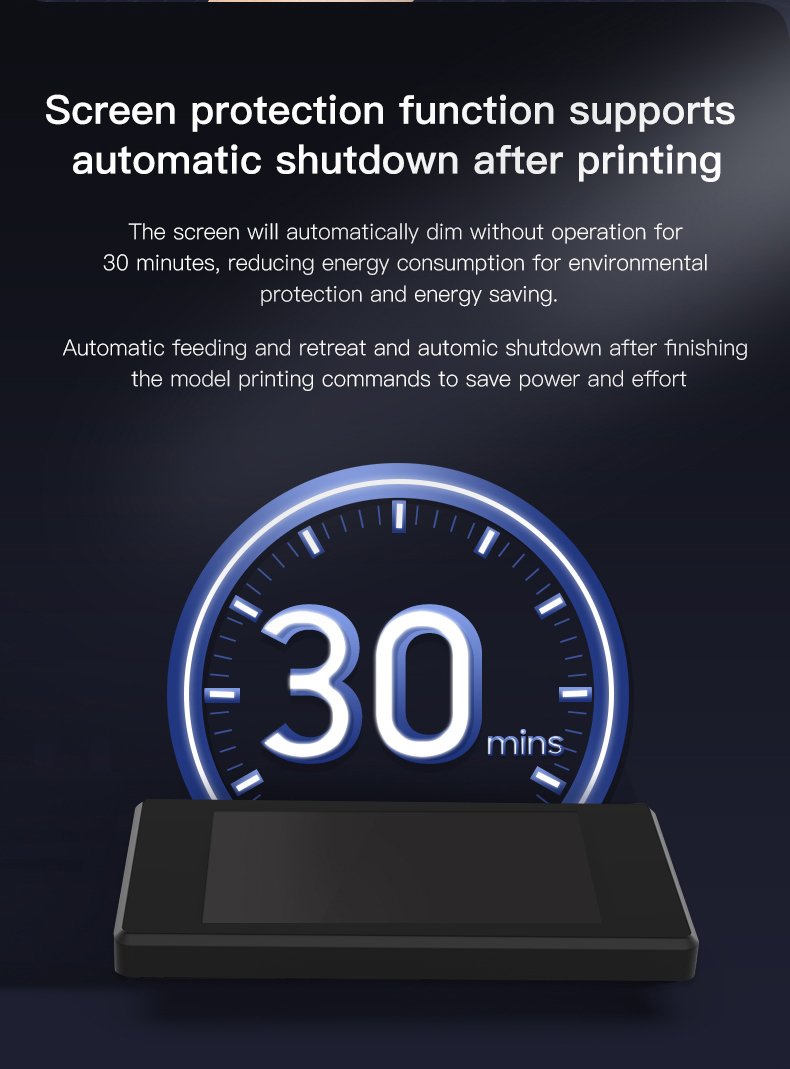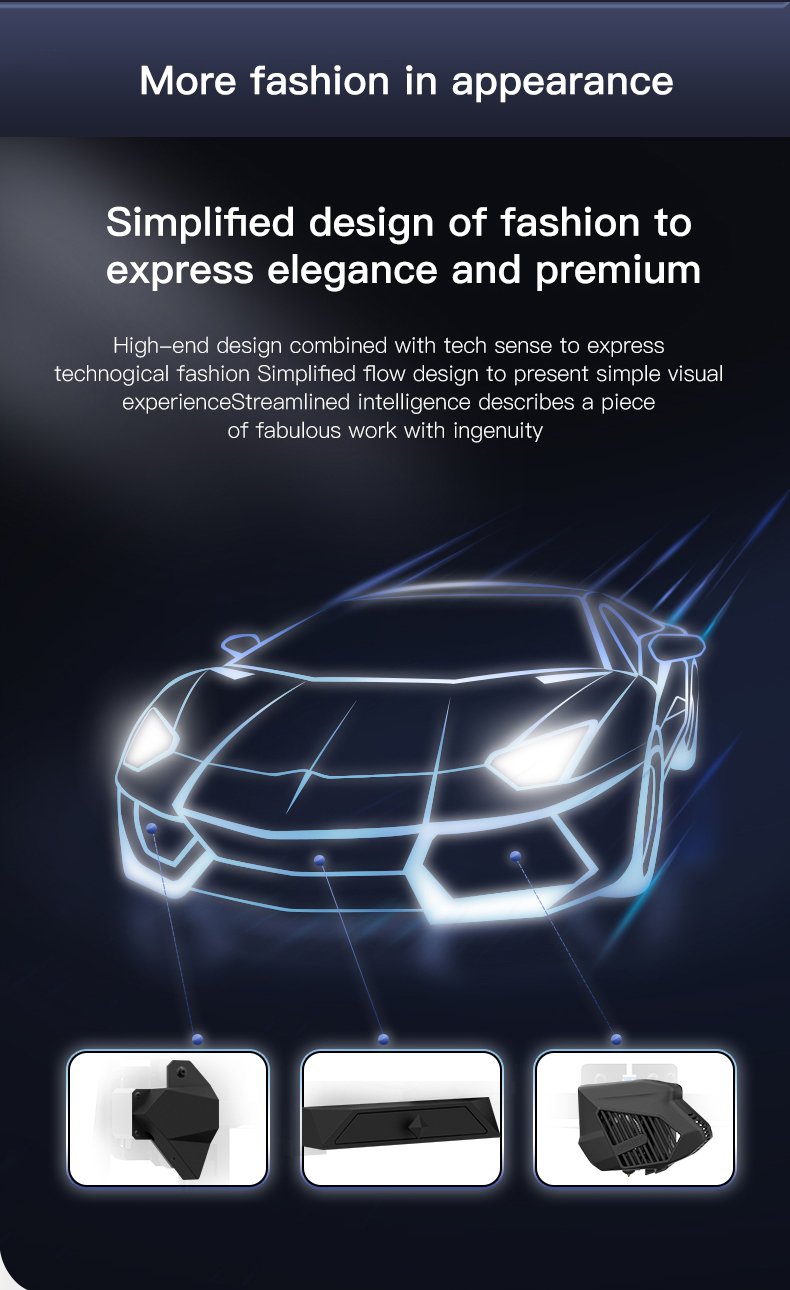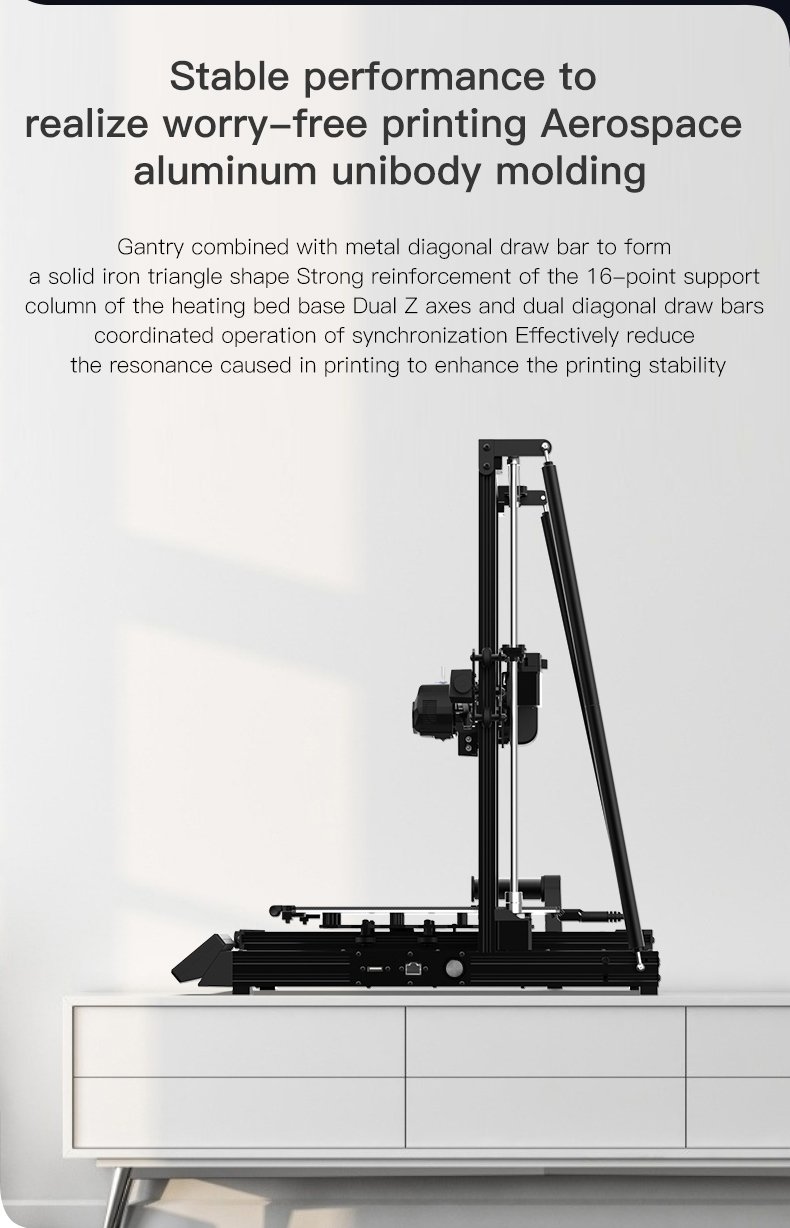 CR 10Smart(2021.09)
Firmware Specification: Version 1.0.10, version upgrade, the main optimization about the extruder does not turn
Download
カスタマーレビュー
Write A Review
Ask A Question
Reviews (1)
Questions (1)