Christmas Ornaments
* Christmas Tree Ornaments *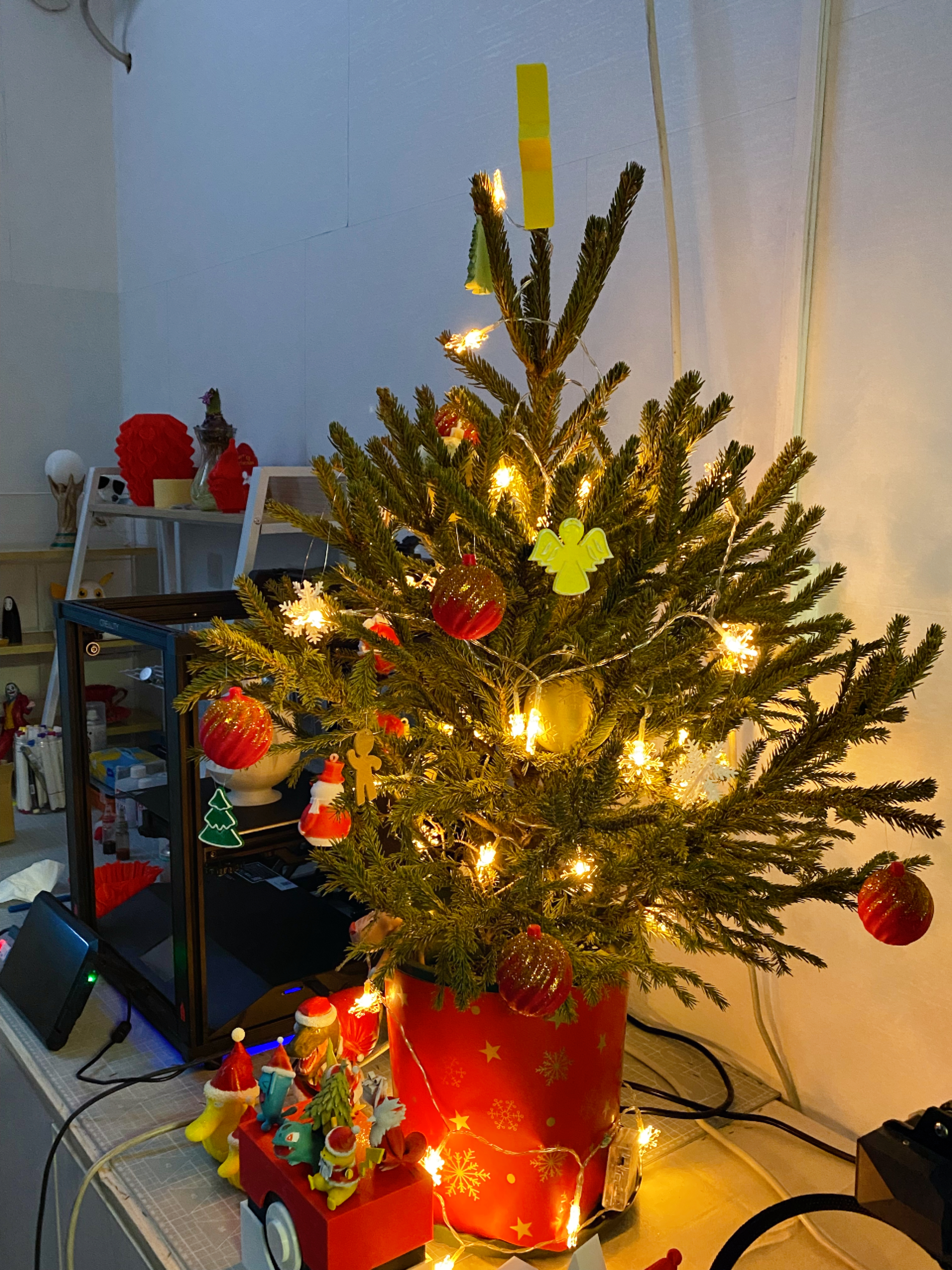 the small xmas tree for our new workfarm
You are probably just taking a break after your fabulous Thanksgiving projects. This is a reminder of the approaching Christmas. You need to catch up if you haven't prepared anything for your Christmas tree! It is never too late to print some ornaments by yourself. Wake up your workhorse and get ready to rock.
Below are the stls we recommend or even have printed for our Christmas tree.

1. Ordinary Christmas Ornaments
DUAL/MULTI-MATERIAL CHRISTMAS TREE ORNAMENTS
These ornaments are simple, not fancy, even ordinary, but they support the grand decorations on a competent Christmas tree. Gingerbread man, candy cane, sock, snowflake, etc... You would not appreciate a Christmas tree without them! See how they fit on the Christmas tree.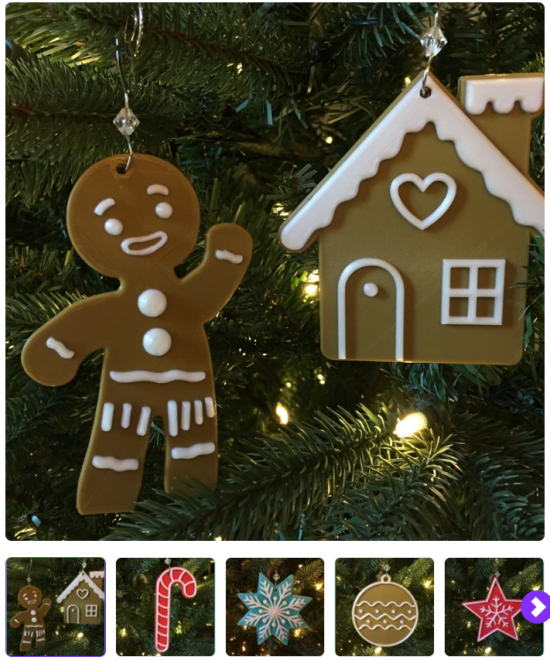 Santa, the snowman, and the Christmas tree. Our good buddies in holiday!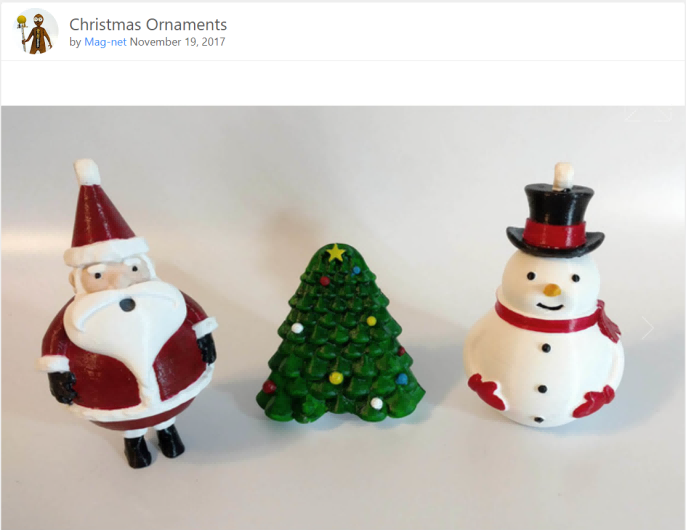 Print in three pieces and assemble into one, you got a 3D snowflake done.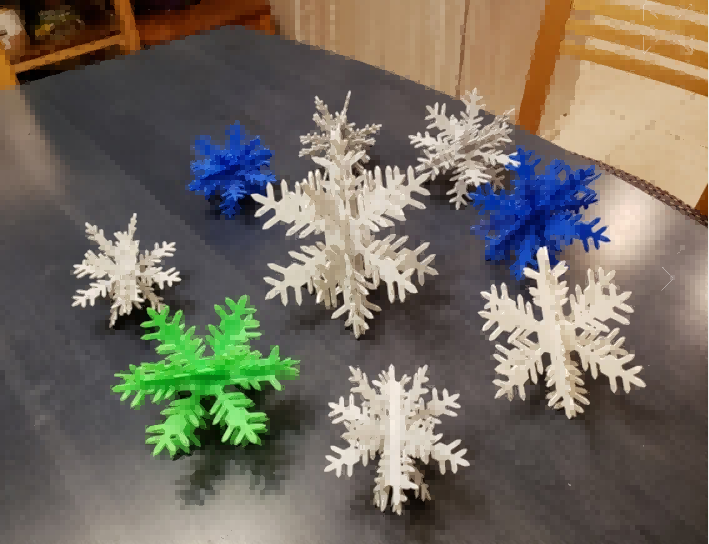 Let it spin, let it shine, and let the holiday look so bright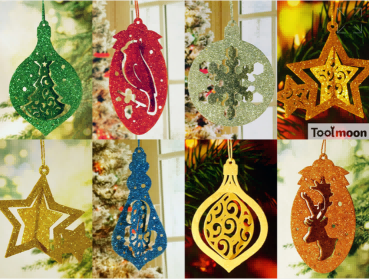 Not going to have a real Christmas tree? Then printing this out and assembling it with your family members will be as fun as well!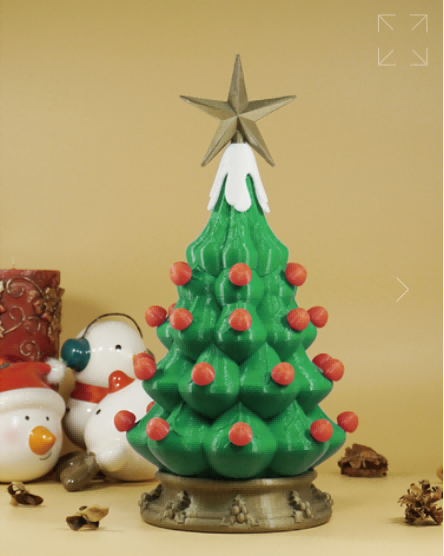 2. Anime/Carton Creatures Ornaments (Cutey Only)
Got kids in this house? Then you don't want to miss out on this psyduck Christmas edition! No kid can resist a Pokemon appearance in their sock. Then you can be babbling about Santa's reward for kids behaving well in school sort of thing if your kid is still cute enough to trust it. Thanks to alleph3D for bringing such a piece of cutey for FREE!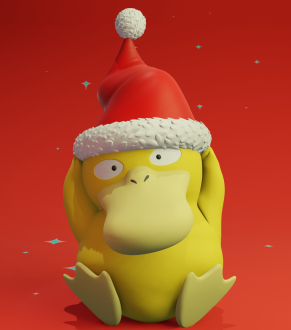 Meanwhile, I feel obligated to recommend the Christmas Pokemon collection to you due to my proud identity as a part of the Bulbasaur Fan Club. Although most of the collection is not free, you will find it worth inviting a few more friends of psyduck to your Christmas harmony.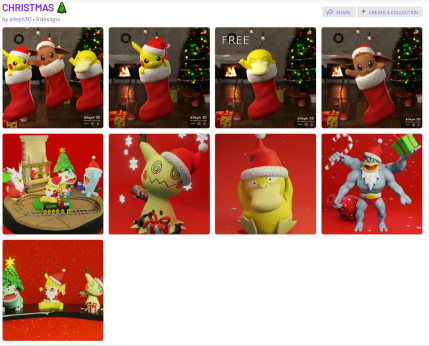 Here's another cute version of Pikachu. Look, he's dressed up and ready for a warm Christmas.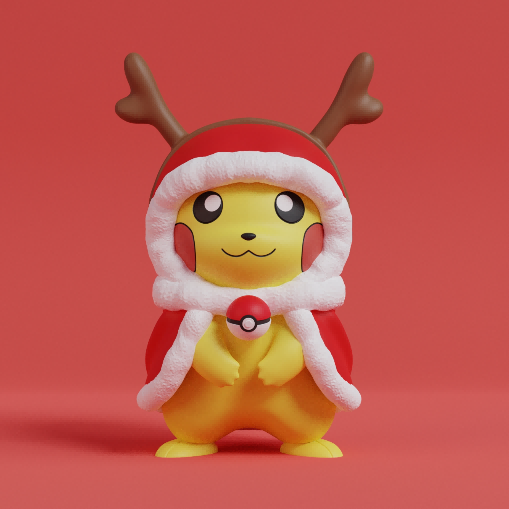 A baby Stitch is asking, "How soon is the Christmas holiday? I want the gift now!"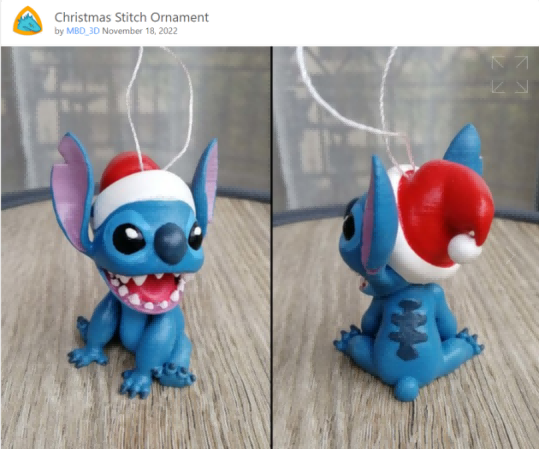 We all know Snoopy isn't so nice usually, but during the holiday, there is happiness only! Let's smile!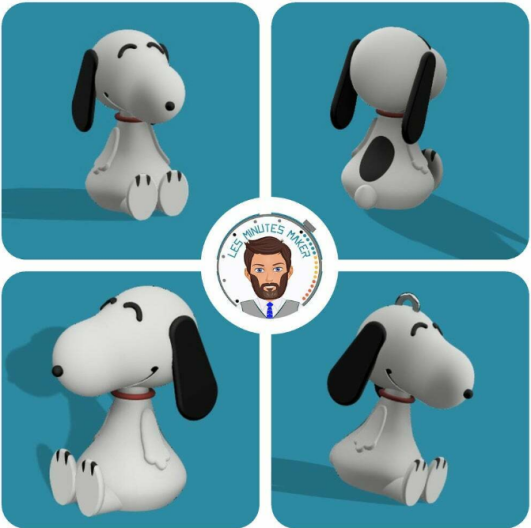 Spiderman slipped in and came to visit your house. Hey, let him guard for your Christmas gifts!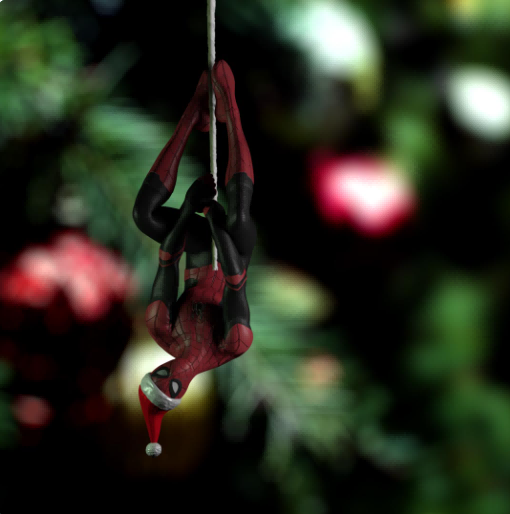 3. Christmas Tree Toppers
A Christmas tree is not a "Christmas tree" without its toppers! Below, I included some ordinary toppers that will fit in any tree decoration plan, and others tried to be different. Pick one for your tree.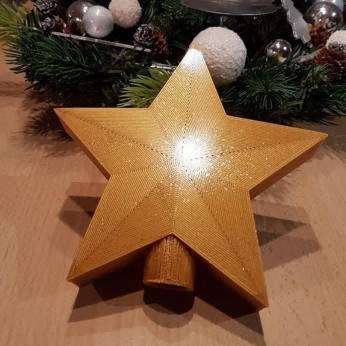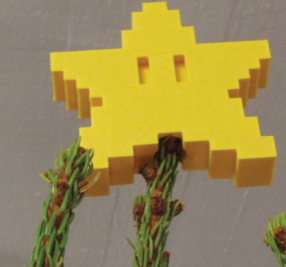 Despite the potential extinction of humankind, why not invite 5 TARDISes to your Christmas party?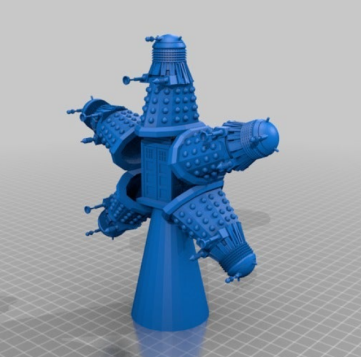 Well, I just couldn't "resist" it because it is free. Now I got the coronavirus in this house.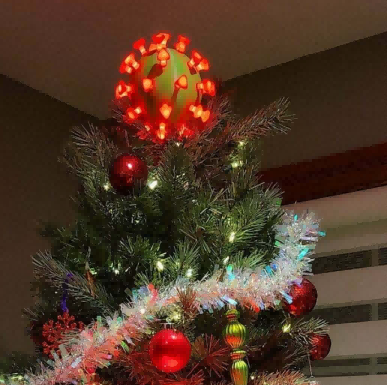 Patrick star feels happy until a tree is on his butt.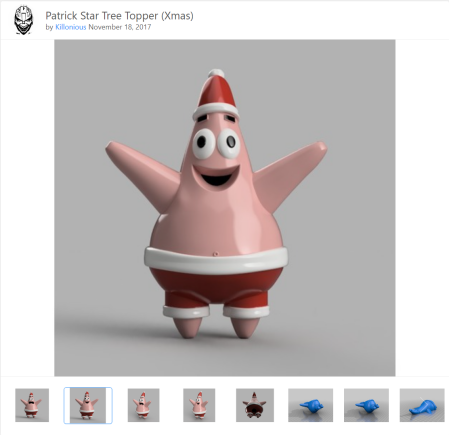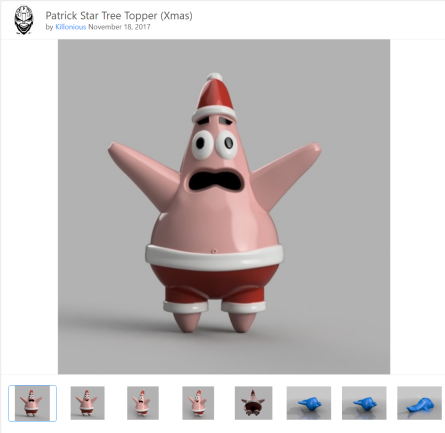 4. Christmas balls
Does the tree still look so empty? Hold on, let the balls fill the blank, and color it up!
It looks like a standard ball with snowflakes on the surface, but actually a really great 3-in-1 combination. We can hide some candies or money and let the kids unplug them to find the gifts inside. The unexpected is always more fun!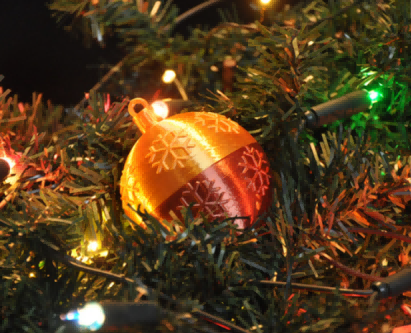 A simple design, but imagine it being printed with silk filament, it must look gorgeous. If you are in rush need of some balls, these will be your easy go-to!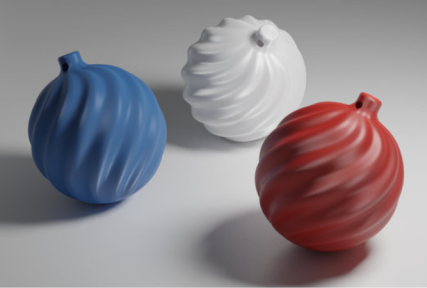 Disney fans all around! Make your ball a little special by simply adding a Mickey Mouse cover.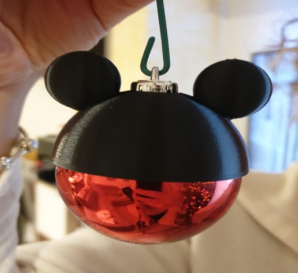 If you can paint, this series would be too cool and fascinating to have!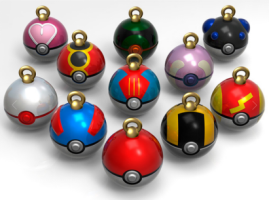 5. Gift box
Under the tree, there must be gift boxes! Special boxes make the gift time more fun. Look at the boxes below, I can't wait to know what's inside! Even the gift box is a gift!
Most of the gift boxes are designed to be combined by many parts, while this one only needs upper+bottom+bowknot. Your definitely easy go-to!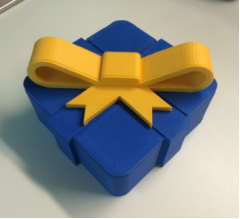 Gifts in a Cubic Pokeball won't be normal!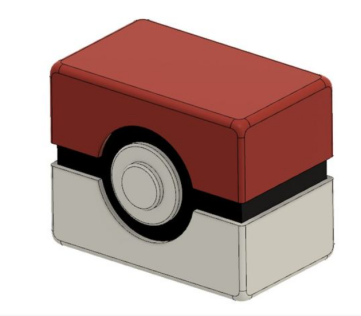 Let's play Mario a round or two to decide who will win this gift. More game time with family!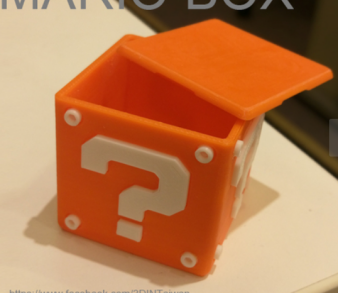 What a cheese box for storing snacks. But...mind the rats at night!
Does a two-layer box mean one box two gifts? Oh this is a treat.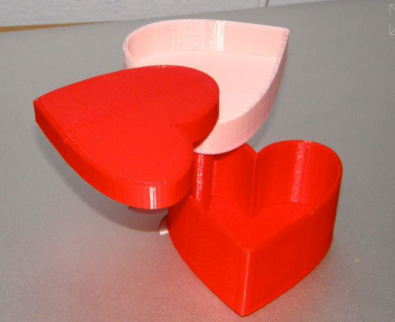 Is there a model here that you like? Go download and print now^^ Or share Your decor with us and probably win a $100 coupon
More details here: https://bit.ly/creality3dofficial_xmas