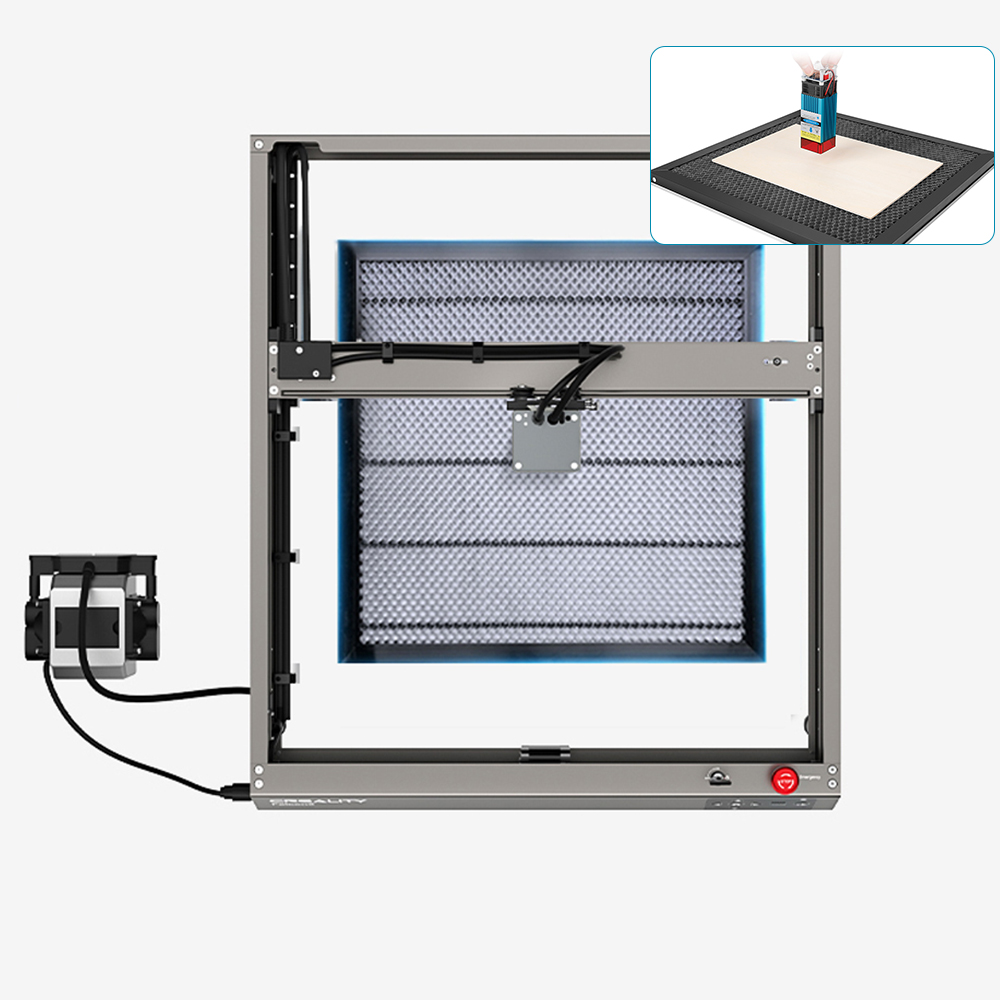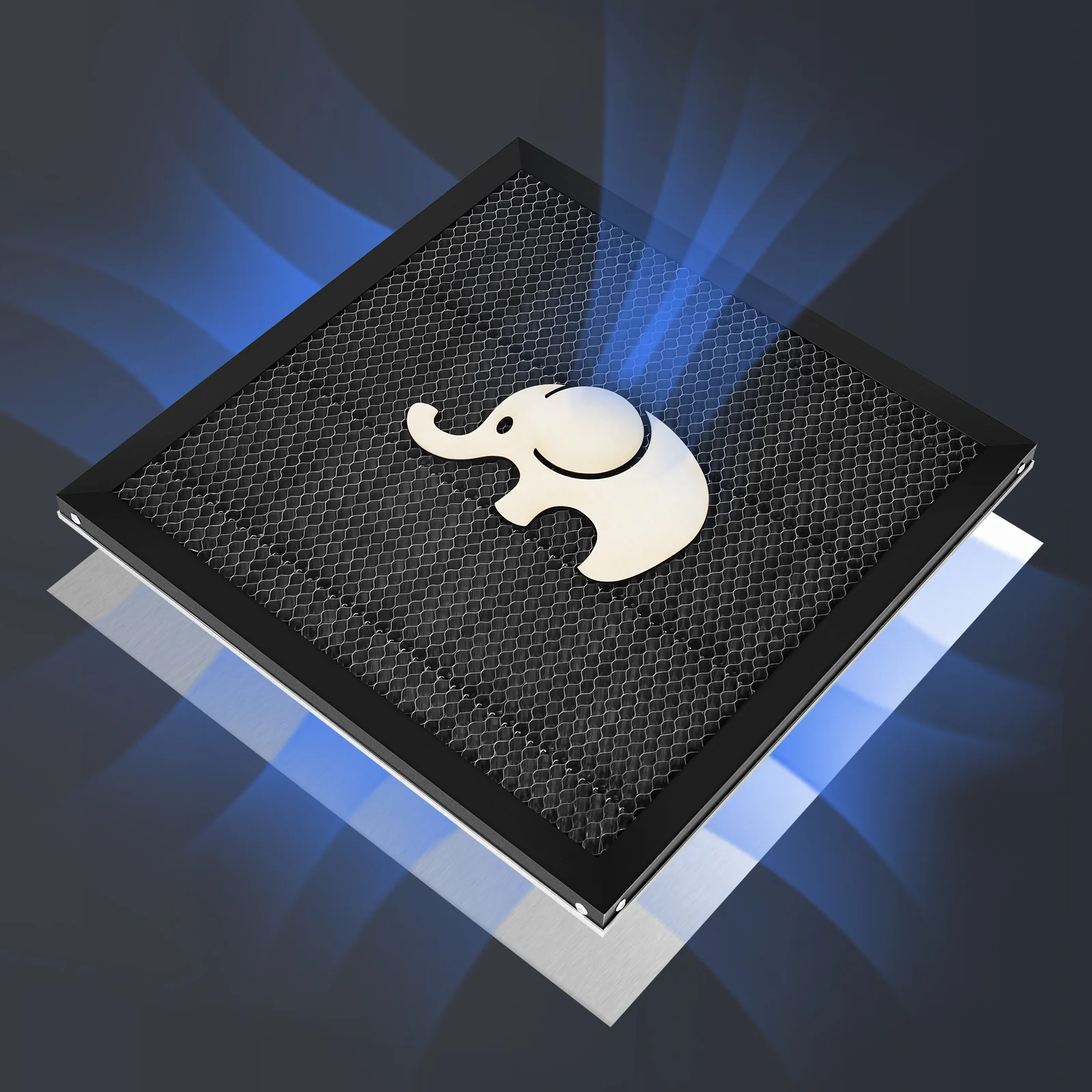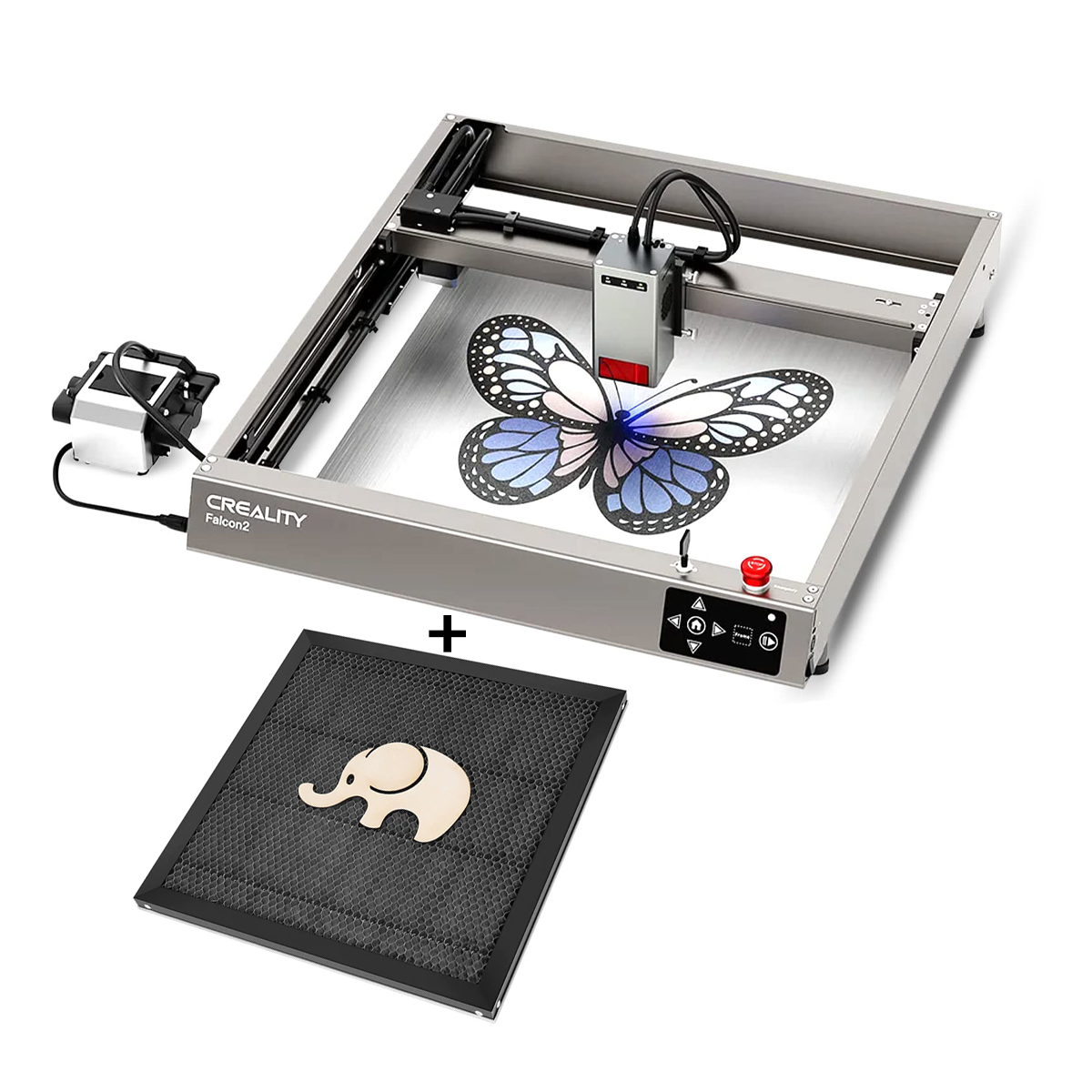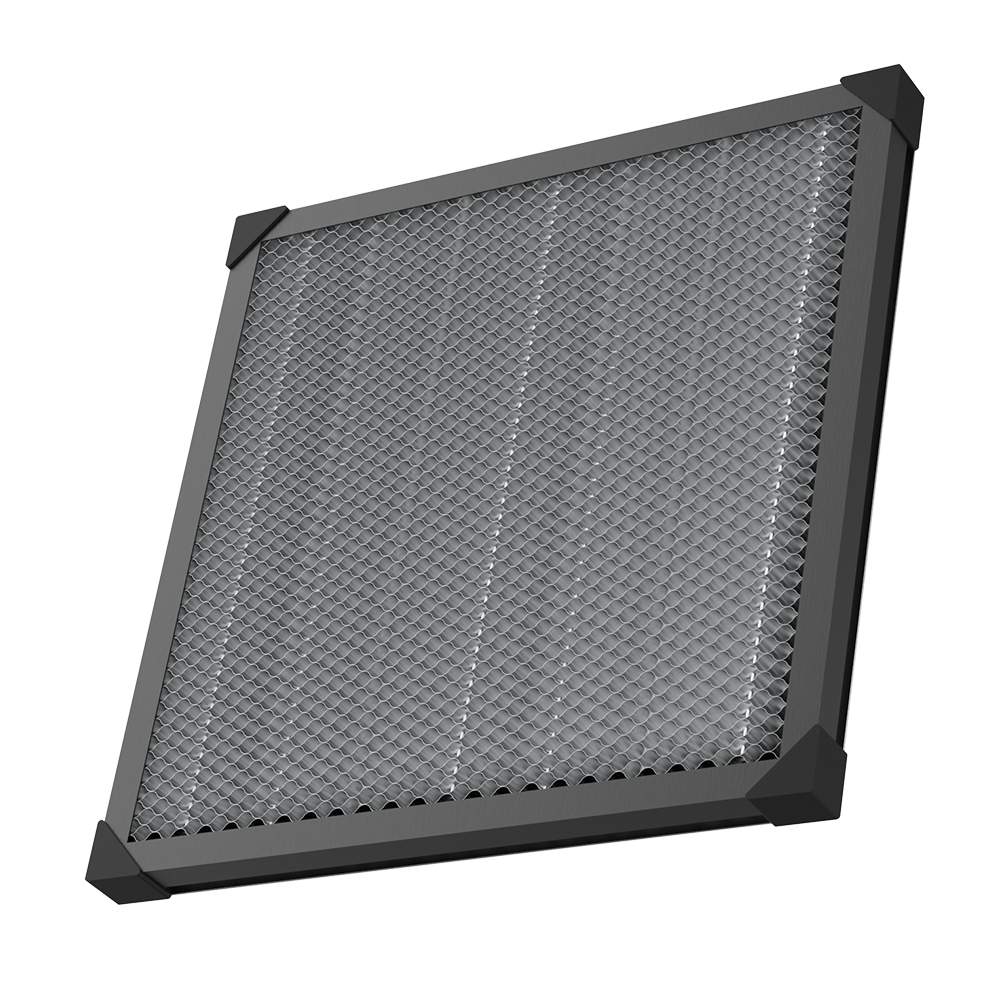 Magnetic Honeycomb Laser Panel with Aluminum Plate Reduce smoke damage
Size

Please select product attributes before purchasing~~
Ship to
It is expected to arrive within and will cost
$
USD
to ship
This item can't be shipped to this Country/Region
Bundles
${ meal.bage }
${ meal.title }
${ meal.skus }
${ sku.name }:
${ skuVal }
HONEYCOMB CUTTING PLATE: Honeycomb Workbench for Laser Engraver
The laser honeycomb cutting plate is a must for anyone who owns a laser engraving and cutting machine.
The size of the work bed: 400*400*22mm(15.75*15.75*0.87inch)
Appilcate: For D1, Ortur, Sculpfun, NEJE, CV-01, D1,D1 Pro, Atomstack, CR Falconetc. It helps reduce the smoke damage underneath a plank when laser cutting.
Product Material: Galvanized Iron Frame and Aluminum Alloy Edging

Our laser honeycomb beds are well protected against damage to the worktop. A stainless steel mat is placed under the honeycomb frame to protect the table surface from the laser beam. Allows very nice clean cuts with wood acrylic, plastic, etc.

It is compatible with almost all common diode laser engravers and CO2 laser engraving machines on the market.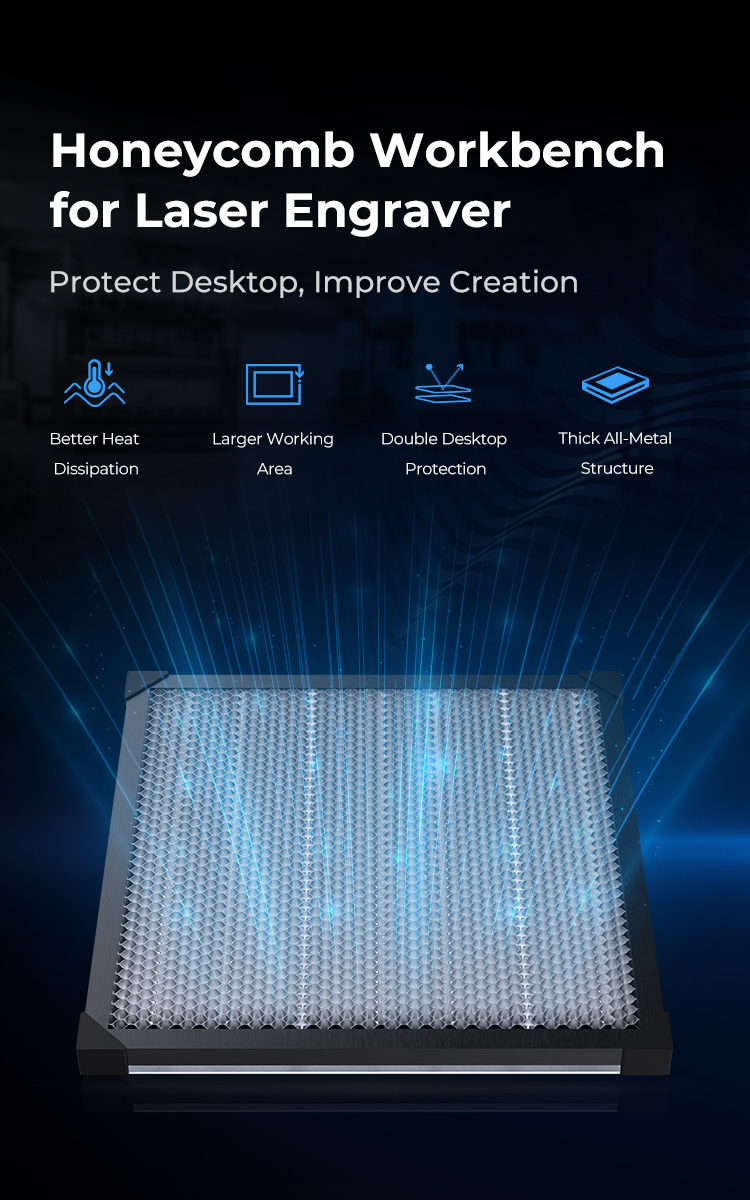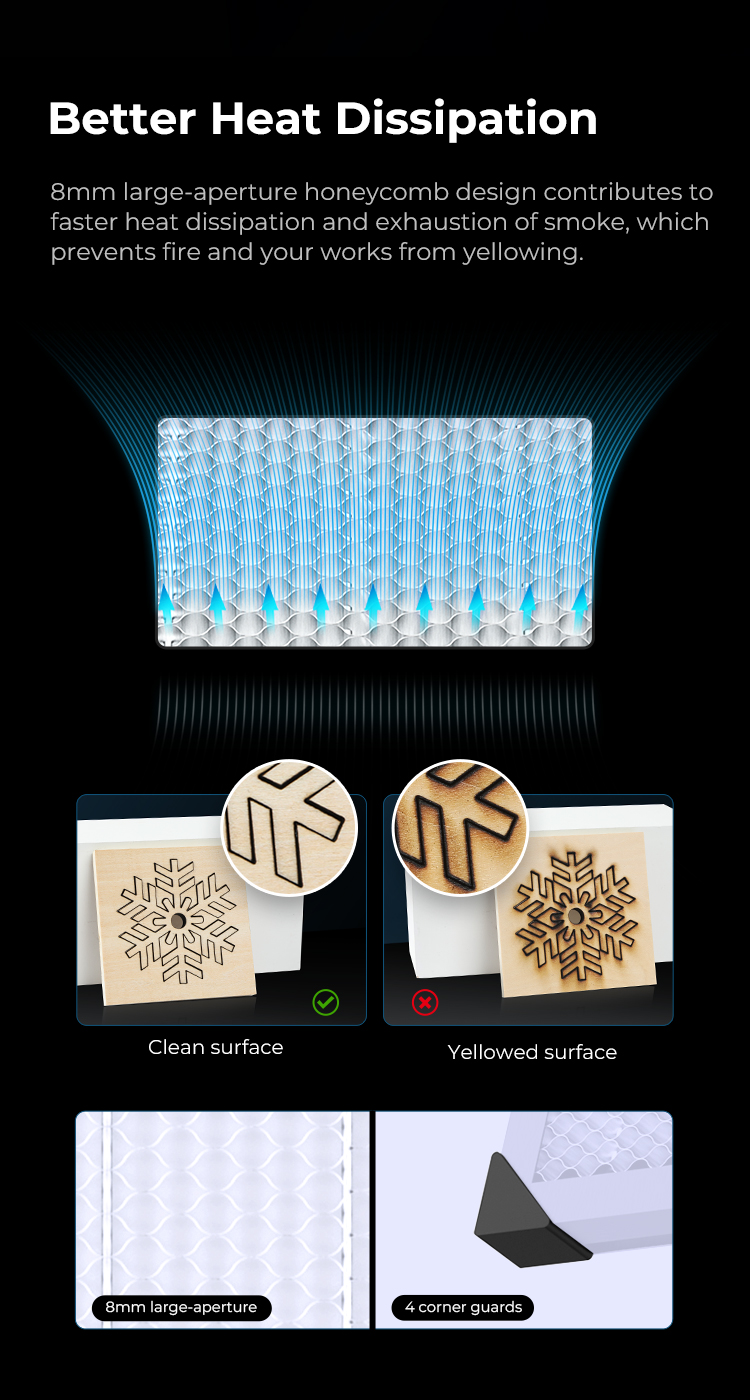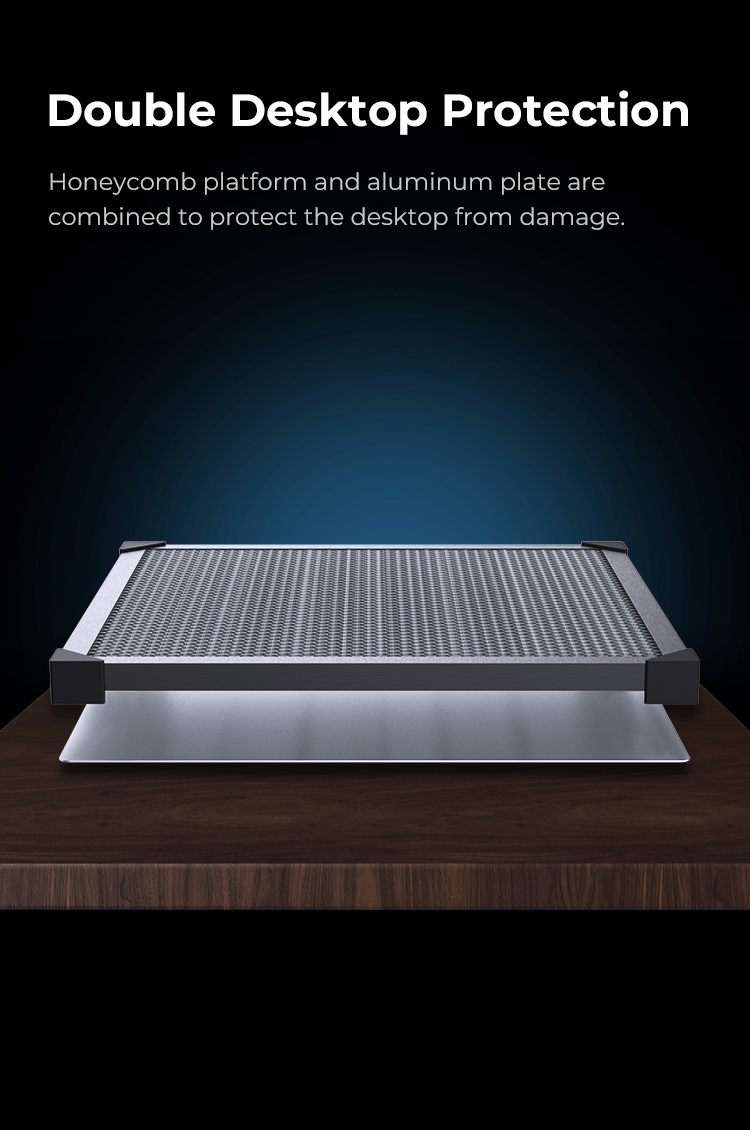 Customer Reviews
Write A Review
Ask A Question
Reviews (0)
Questions (0)