Creality NEW Product Testing Application is on!
2022-02-25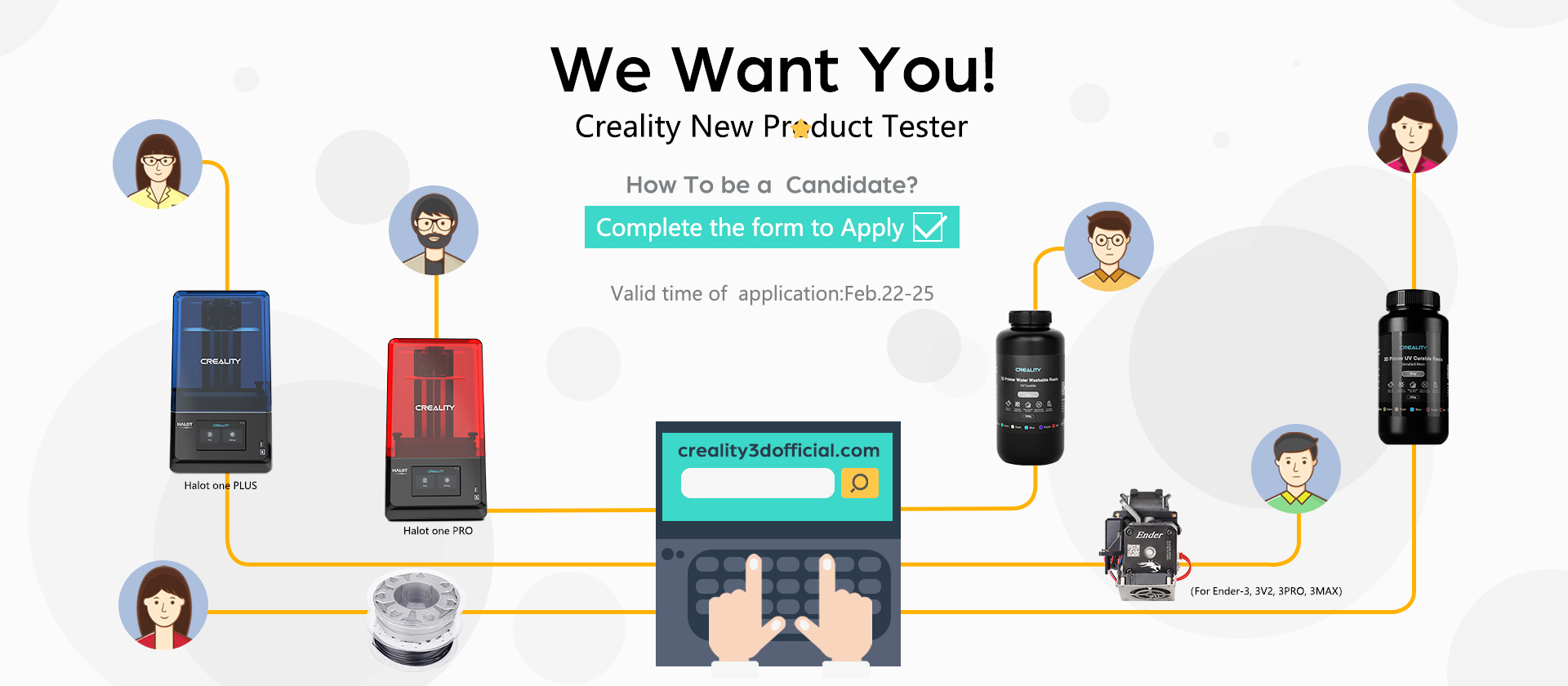 We Want You! Creality New Product Tester
🤩Wanna Become A Creality Product tester and get our latest product and keep it for free? there is the chance!
How To be a Candidate?
Complete the form to Apply
https://docs.google.com/forms/d/17xYMrRcEHMRTYqC8TiLpF7eirEv4fjjUnkyPKJEWIjs


The valid time of application: Feb.22-25
Product 1: Halot one PLUS *2
Product 2: Halot one PRO*2
Product 3: Water Washable Resin*5
Product 4: Creality Rapid Resin*5
Product 5: Creality "Sprite" Extruder -Direct Drive((For Ender-3, 3V2, 3PRO, 3MAX) )*5
Product 6: PLA Filament*5
——————————————————————————————————————————————————————————————————————————
Hi the November Product Testing Solicitation has ended and We have chosen the Creality New product Testers, attached is the tester list, our admin Fanfan Feng will contact them. Thanks for your support
Product Testing List(November)
Product 1: Ender-2 Pro 3D Printer*2
Product 2 : CV01*1
Product 3 : Creality 3D Pad 5 Inch HD Display Screen*3
Product 4: White/Black PLA Filament*6
Product 5 : Creality CR Touch Auto Leveling Kit*6
Product 6 :Creality 3D Printer Resin*6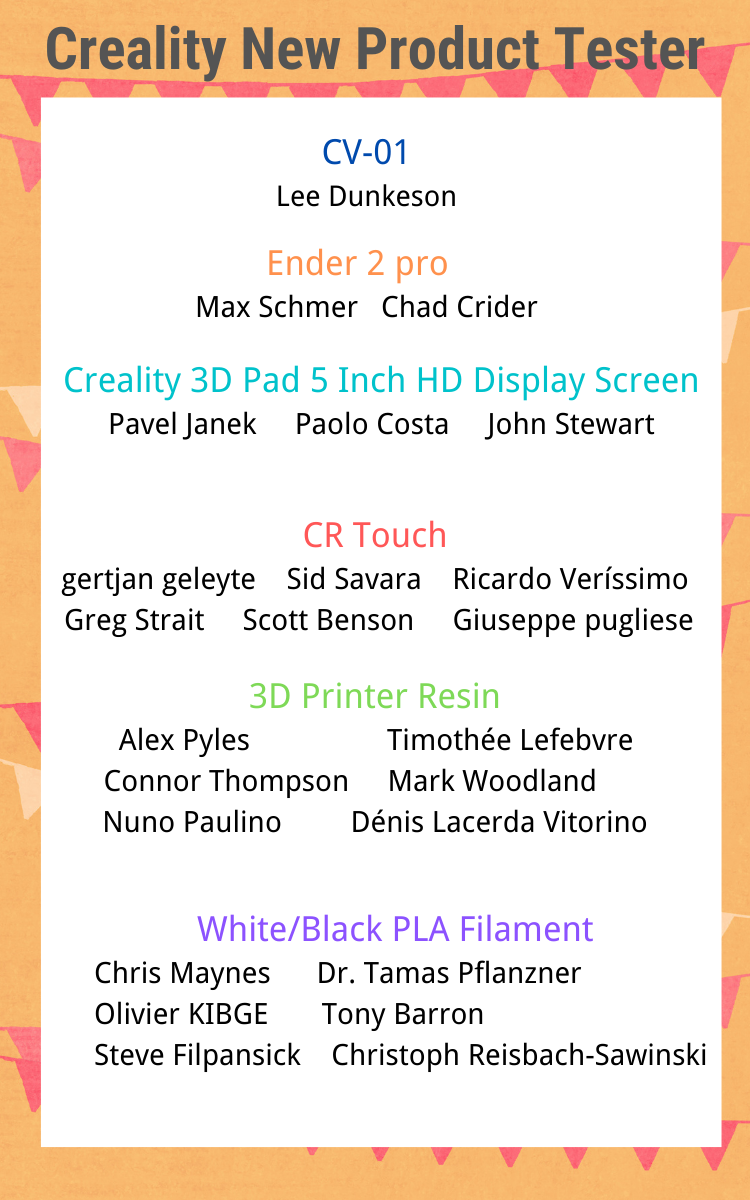 Frequently asked questions
1. How To be a Candidate? Are there any requirements? Are there any fees?
We will publish the activity solicitation information in advance on our social media (website poster/EDM notice), including: activity time, products, available quantity. At the same time, we will provide the registration for the activity solicitation.
Normally there is no any fee for product testing. If it is due to address issues or customs inspection, the taxes or surcharges incurred must be borne by the individual. You could learn more about our Product Testing Program.
2. When is the Next Solicitation For Next Event?
The frequency is: 1-2 months. We hope to become a monthly/one-time event, and the number of tests can be increased. Welcome to Follow Creality3d Official User Group, Get the Newest Update of Our Activities!
Also welcome to contact us: market@creality3dofficial.com; If you are a professional product reviewers/testers.
3. I participated many times, but I was not selected.
Welcome to make more interactive with us on Facebook. You could communicate with us via email.