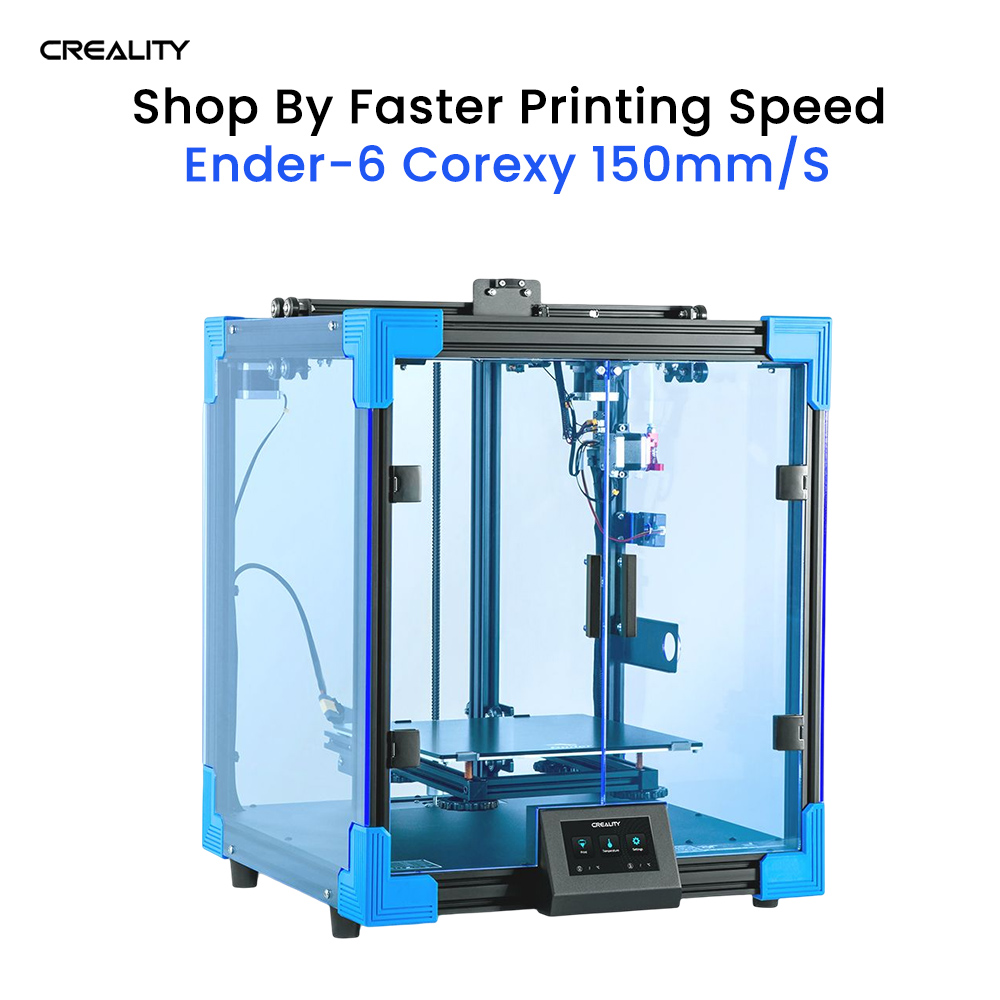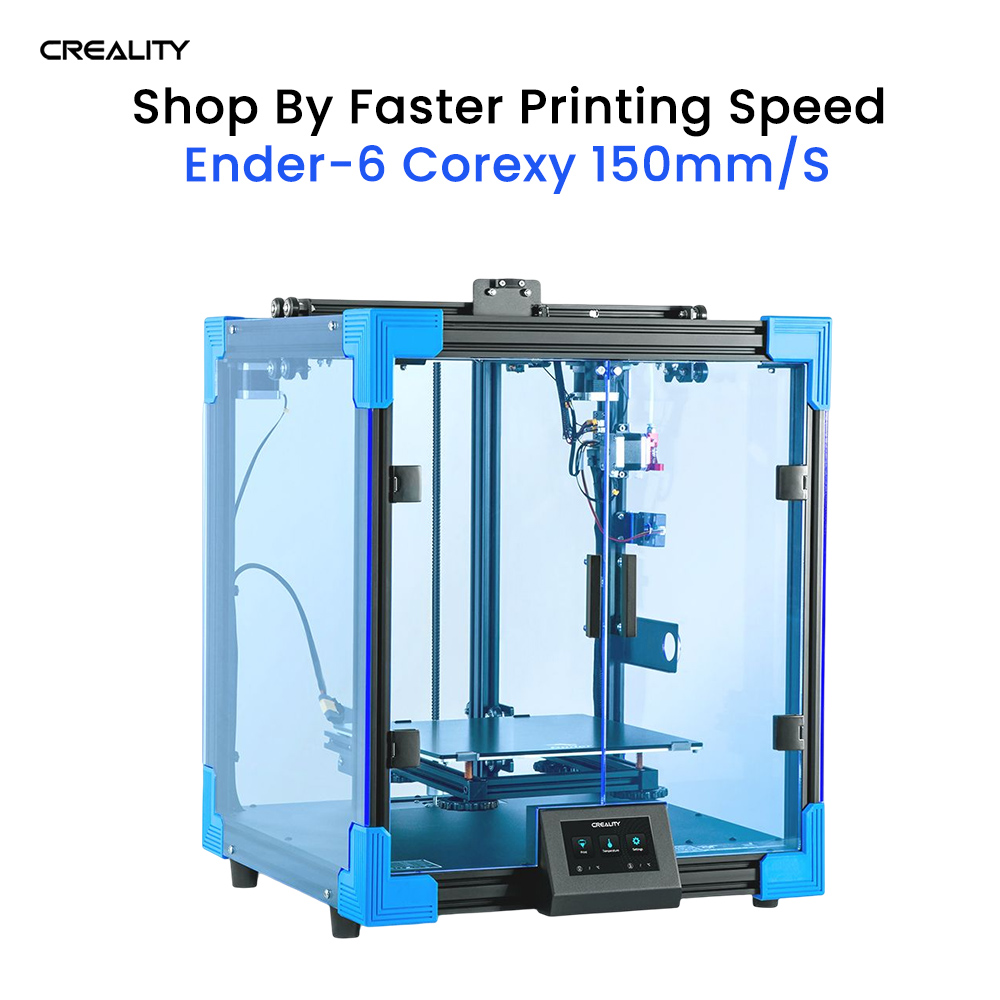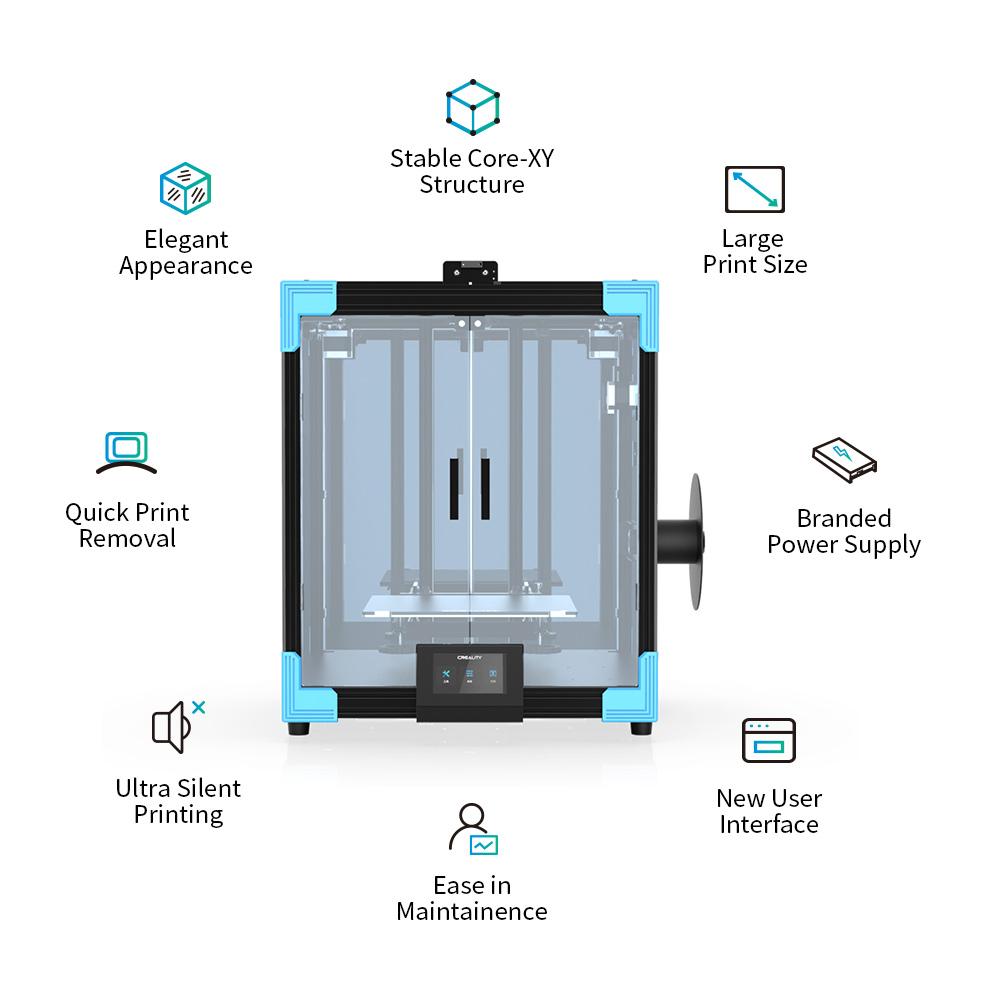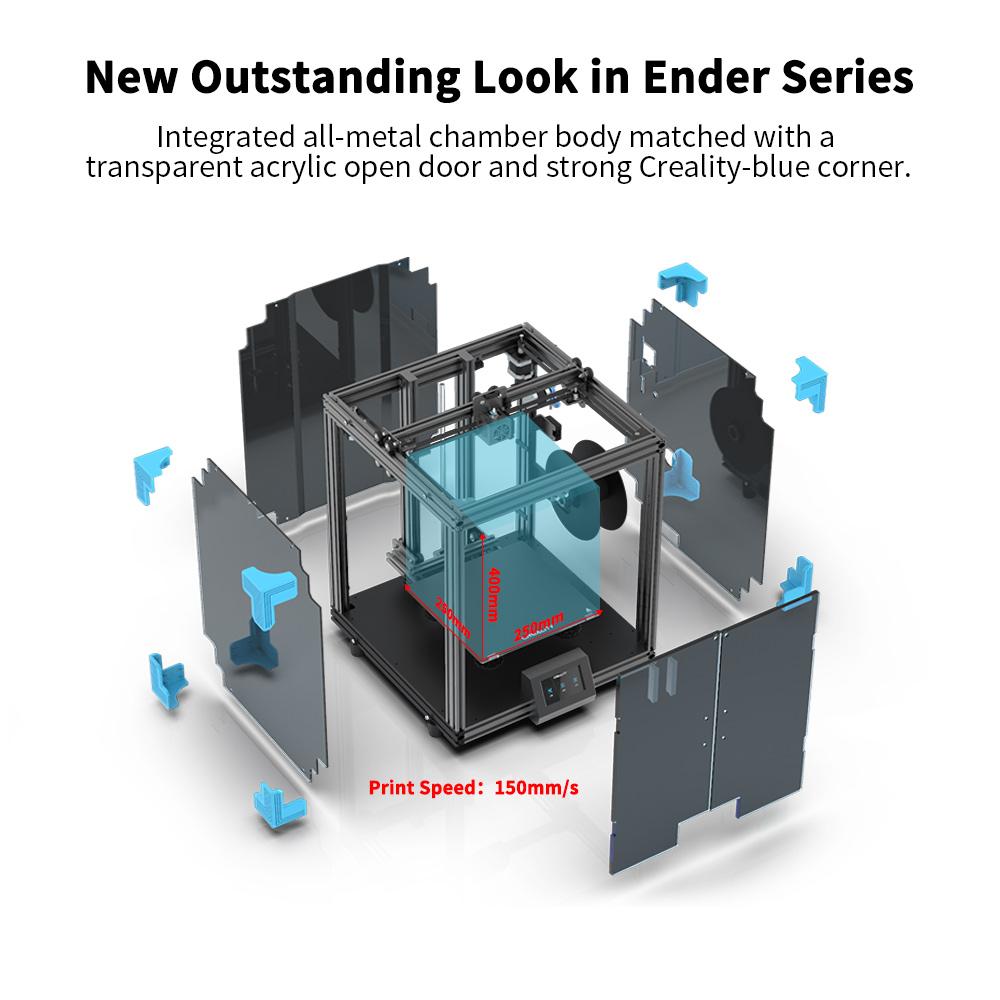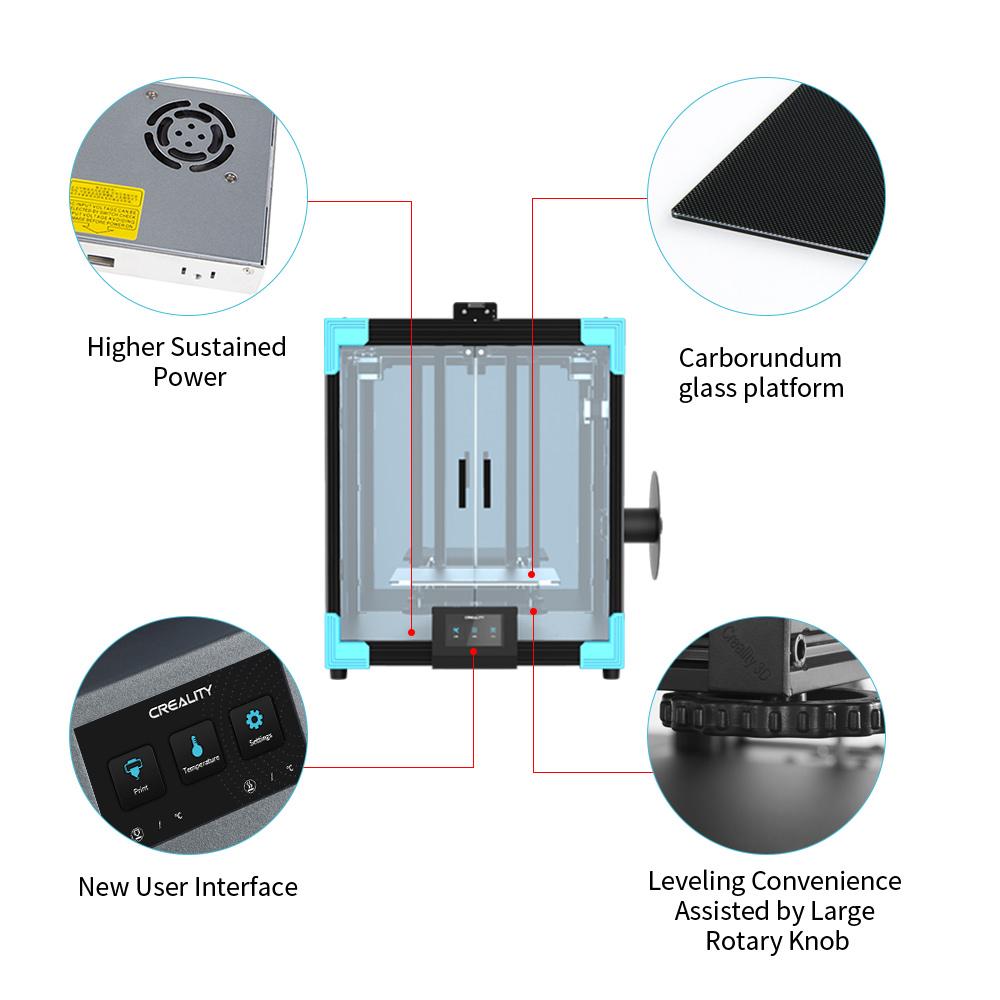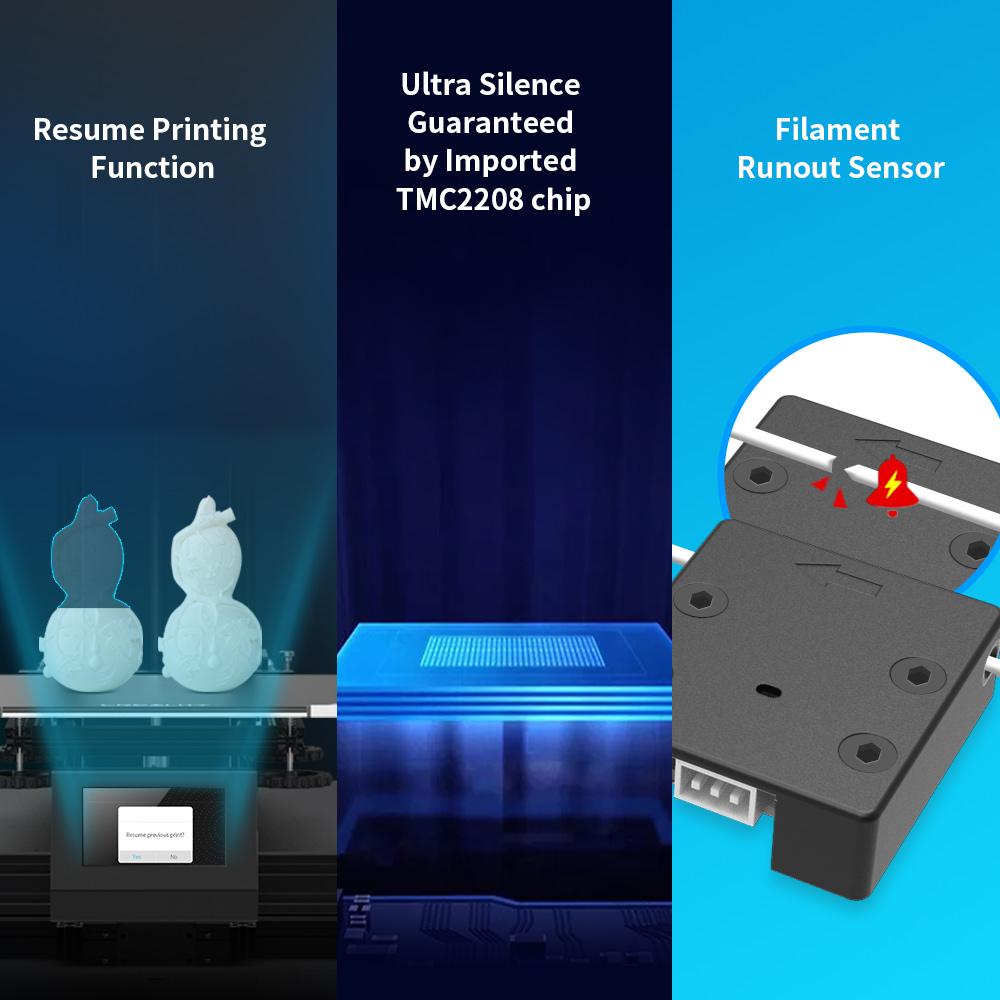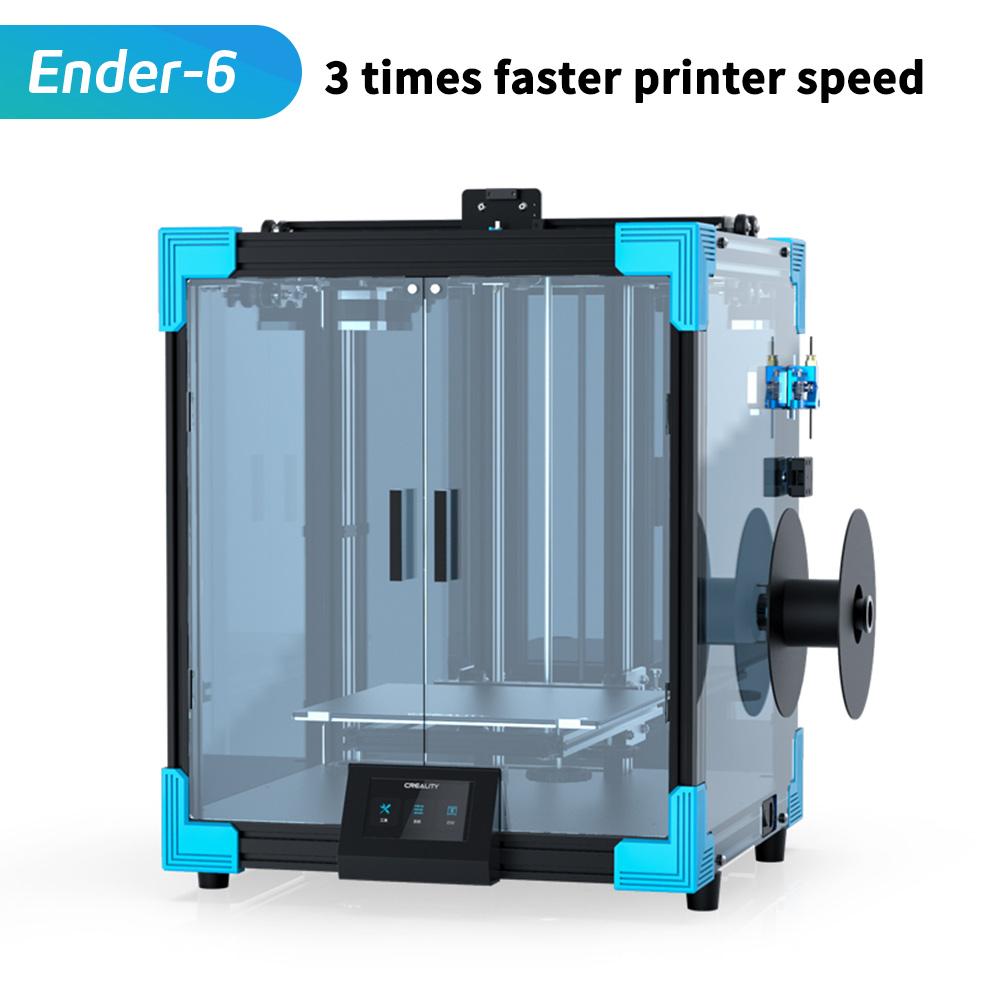 Ender-6 Corexy 3D Printer:150mm/s Printing Speed 250*250*400mm
Model-1

Please select product attributes before purchasing~~
Ship to
It is expected to arrive within and will cost
$
USD
to ship
This item can't be shipped to this Country/Region
Bundles
${ meal.bage }
${ meal.title }
${ meal.skus }
${ sku.name }:
${ skuVal }
People who bought this item also bought
Main Feature Of Ender-6 Core-XY 3D Printer
Creality New cubic Ender-6 3d printer with higher precision and quick printing speed(3X Speed) in Core -XY Structure. In terms of size, the Ender-6's 3d printer build volume of 250 x 250 x 400 mm puts it right between an Ender-5 Pro (220 x 220 x 300 mm) and the CR10 series, which starts at 300 x 300 x 400 mm. This should suffice for the majority of your daily print jobs.
Elegant Appearance:
Ender-6 with a new look integrated all-metal chamber body matched with a transparent acrylic open door and blue corner. Enclosed Performance but Not TOP LID;
Ultra Silent Printing:
Ender-6 is custom-built with an ultra-silent Germany-imported TMC motion controller, enabling the printing process won't make any noise. TMC-2208 motherboard always ensures smooth movement in silence;
Large Printing Size:
250*250*400mm;
Stable Core -XY Structure:
Ender-6 is easier to make the printing more stable and more precise with core-XY mechanical structure and quality print nozzle;
3X Printing Speed:
Works quite well to achieve print speed up to
150mm/s
, delivering the results faster.
Parameter comparison - Ender 5 vs Ender 5plus vs Ender 6
Product
Ender 5 PLUS
Ender-6
Ender-5
Ender-5 Pro
Silent operation
N/A
TMC2208 drivers
N/A
TMC2208 drivers
Printing Size
350*350*400mm

250*250*400mm

220*220*300mm
Printing Speed
40-80 mm/s

up to 150mm/s

40-80 mm/s
Support Filament
PLA/TPU/ABS/PETG
PLA/TPU/ABS/PETG
PLA/TPU/ABS
Leveling Type

With Bl touch

Manual leveling

Manual leveling
Printing Platform
Carborundum Glass
Carborundum Glass
Magnetic Plate
Stepper Drivers
(A4988 )
TMC-2208


Screen
4.3" LCD Touch Screen

4.3" HD Touch Screen

12864LCD Screen
Power Supply
350W MEANWELL
350W CHENLIANG
Landy
Z-axis screw
Dual z-axis
Coe-XY
Single z-axis
Y-axis Motor
42-48
42-48
42-40
Filament Sensor
yes
yes
no
Power off Resume
yes
yes
yes
Other
English/Chinese
9 Languages;
English/Chinese
Firmware Flash
USB
USB
SD Card
SD/ISP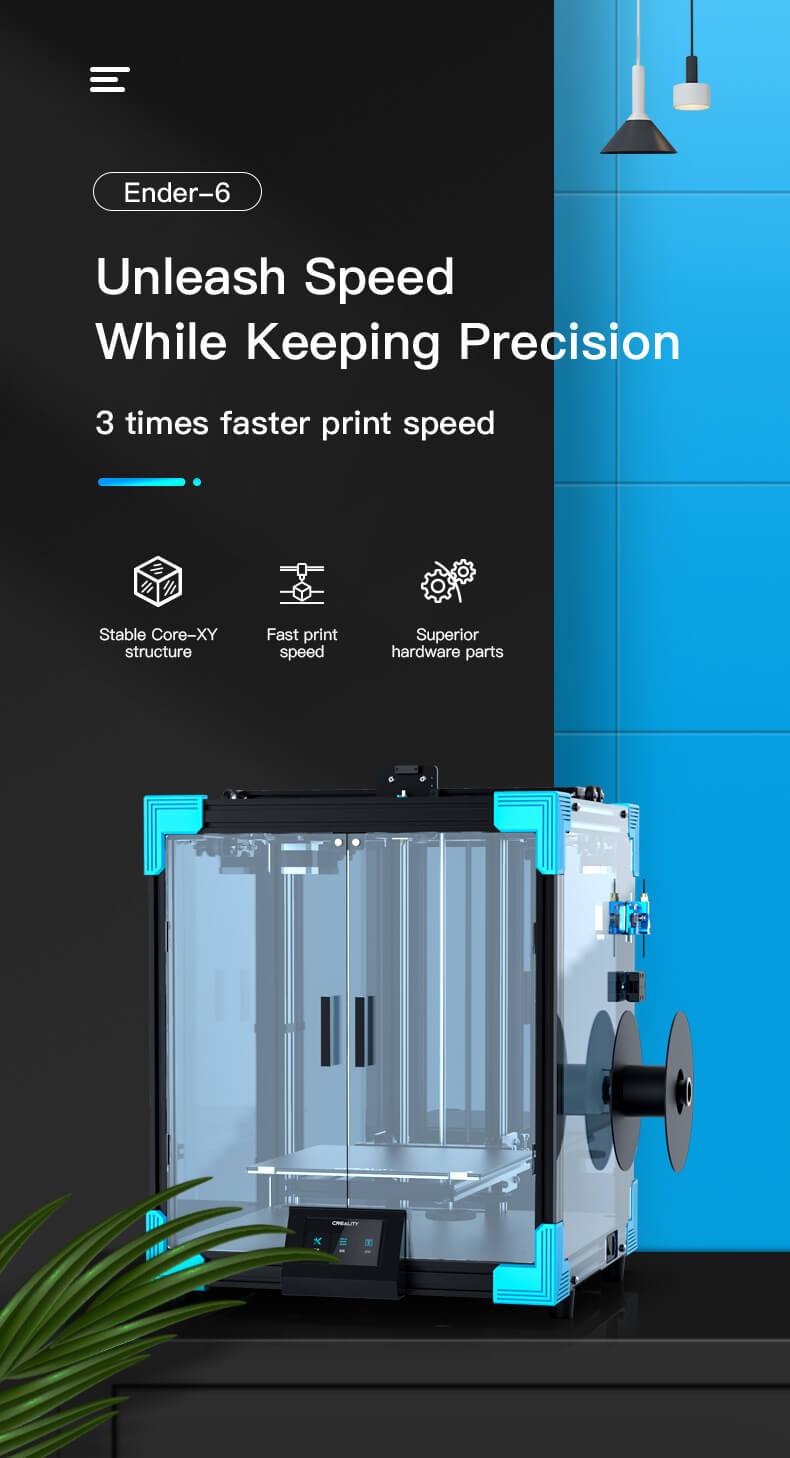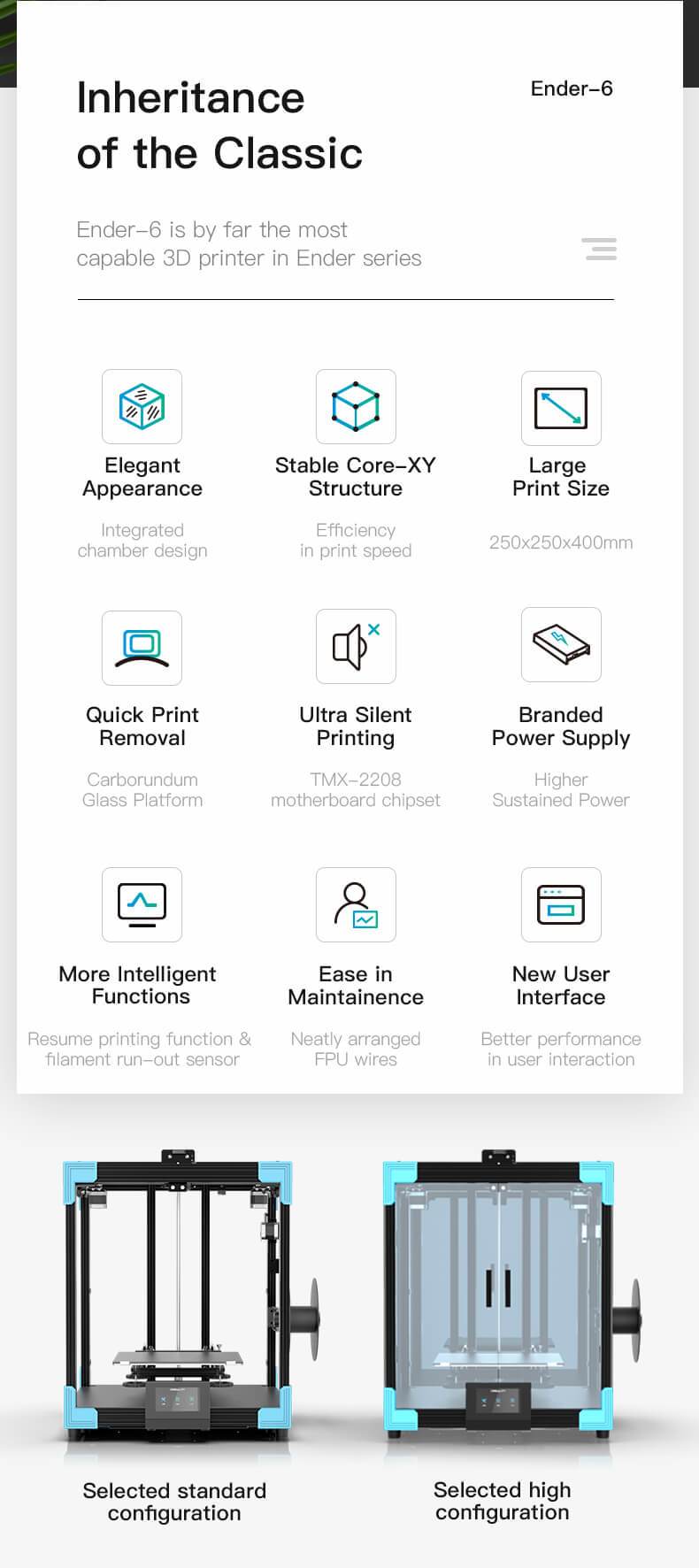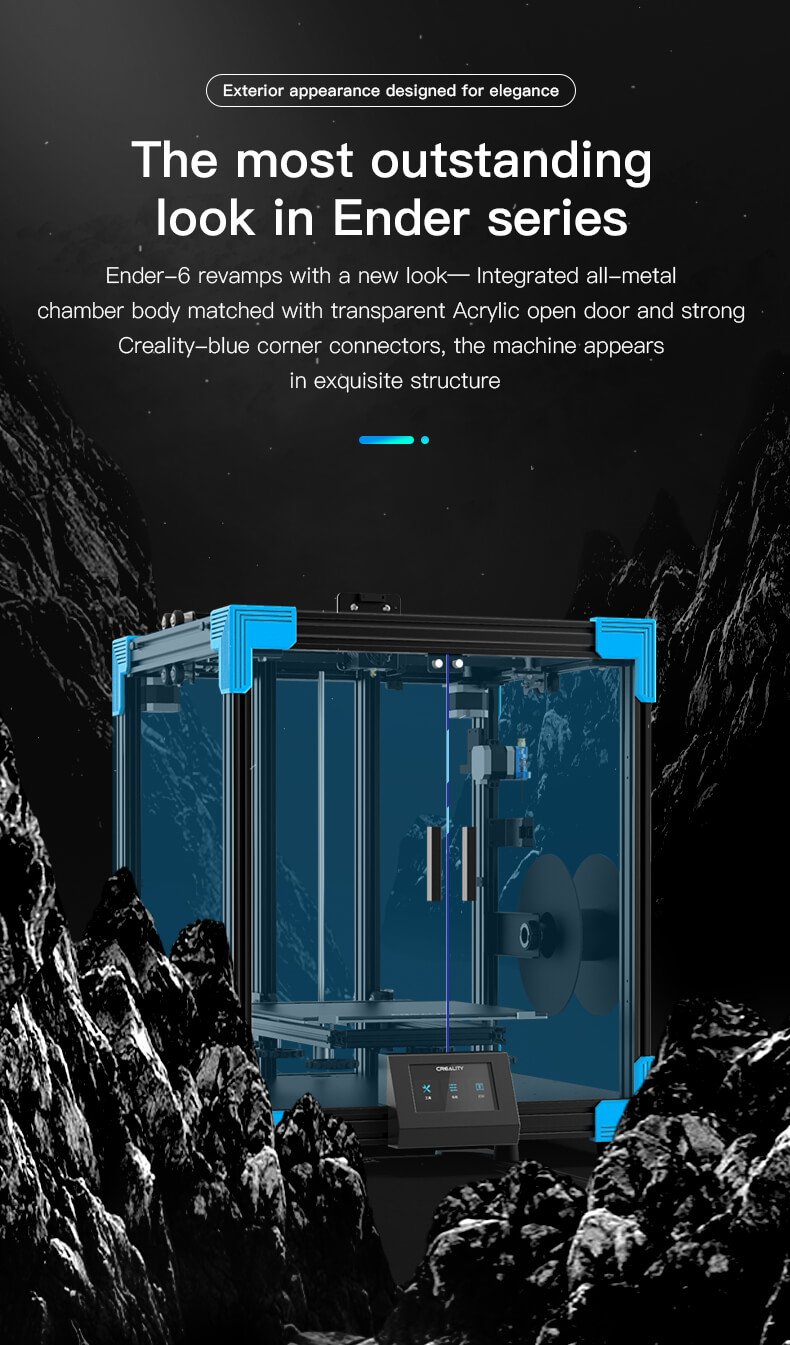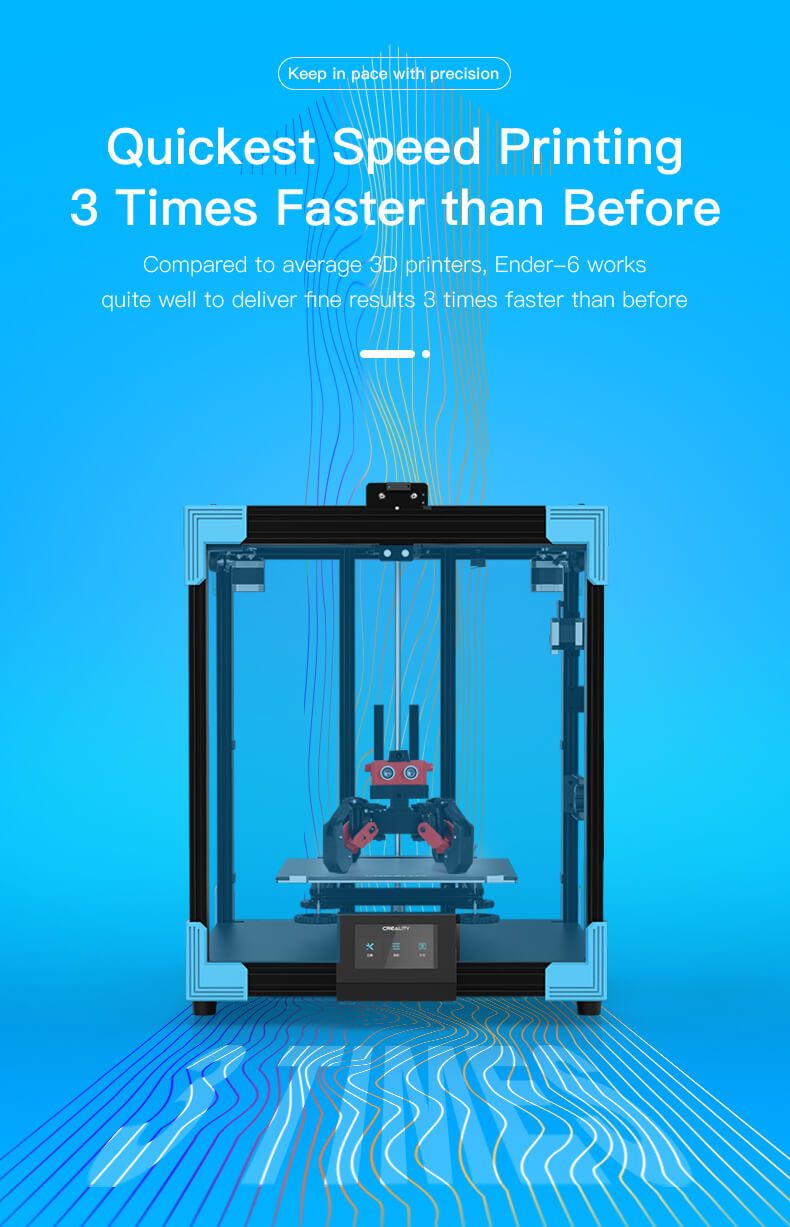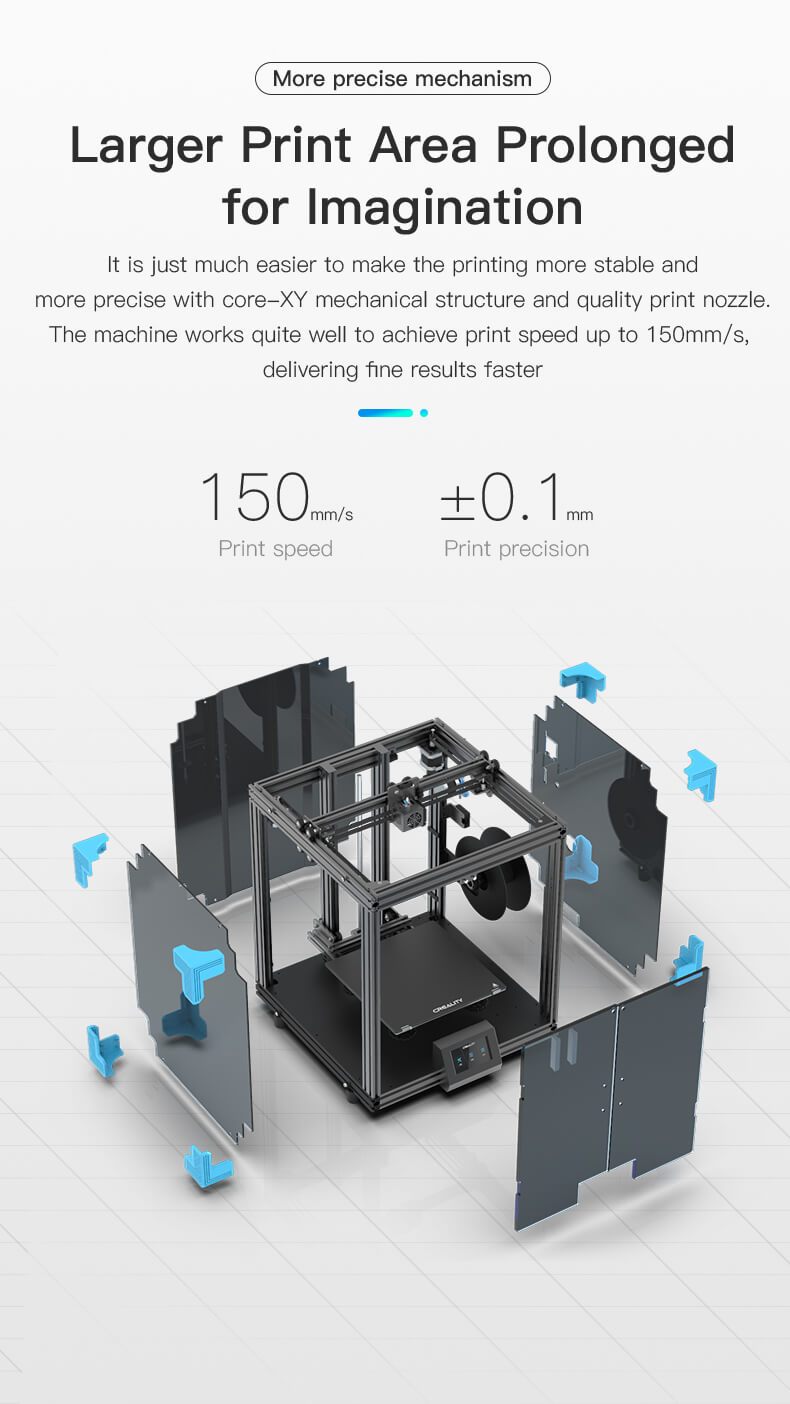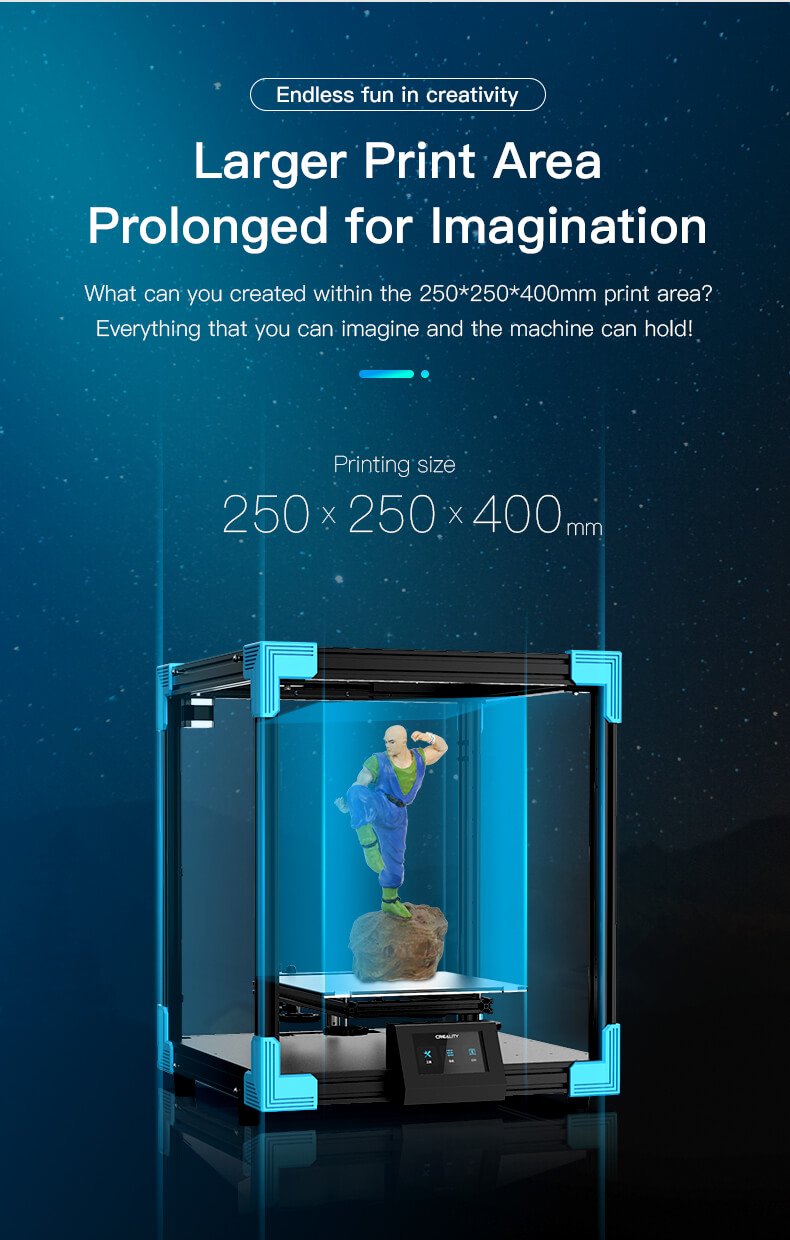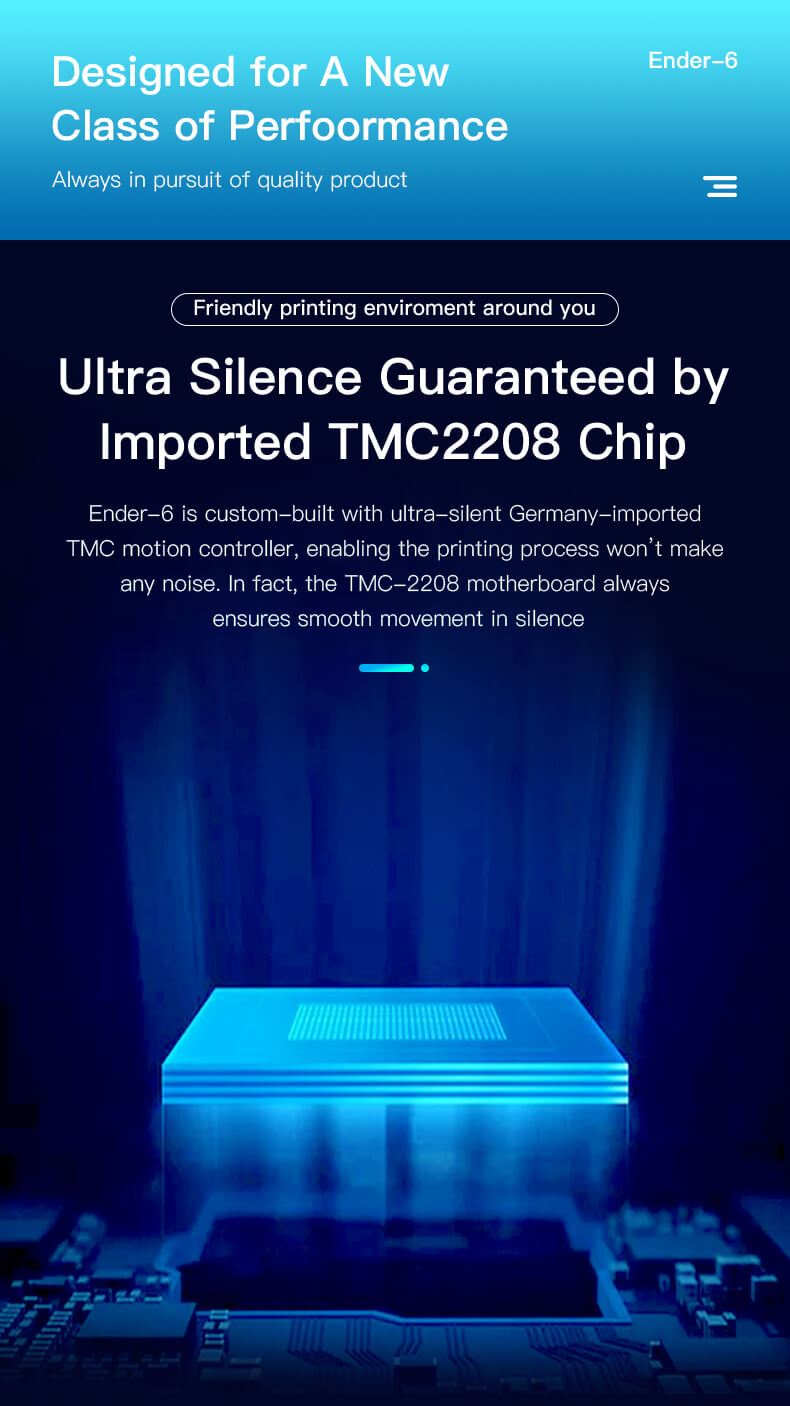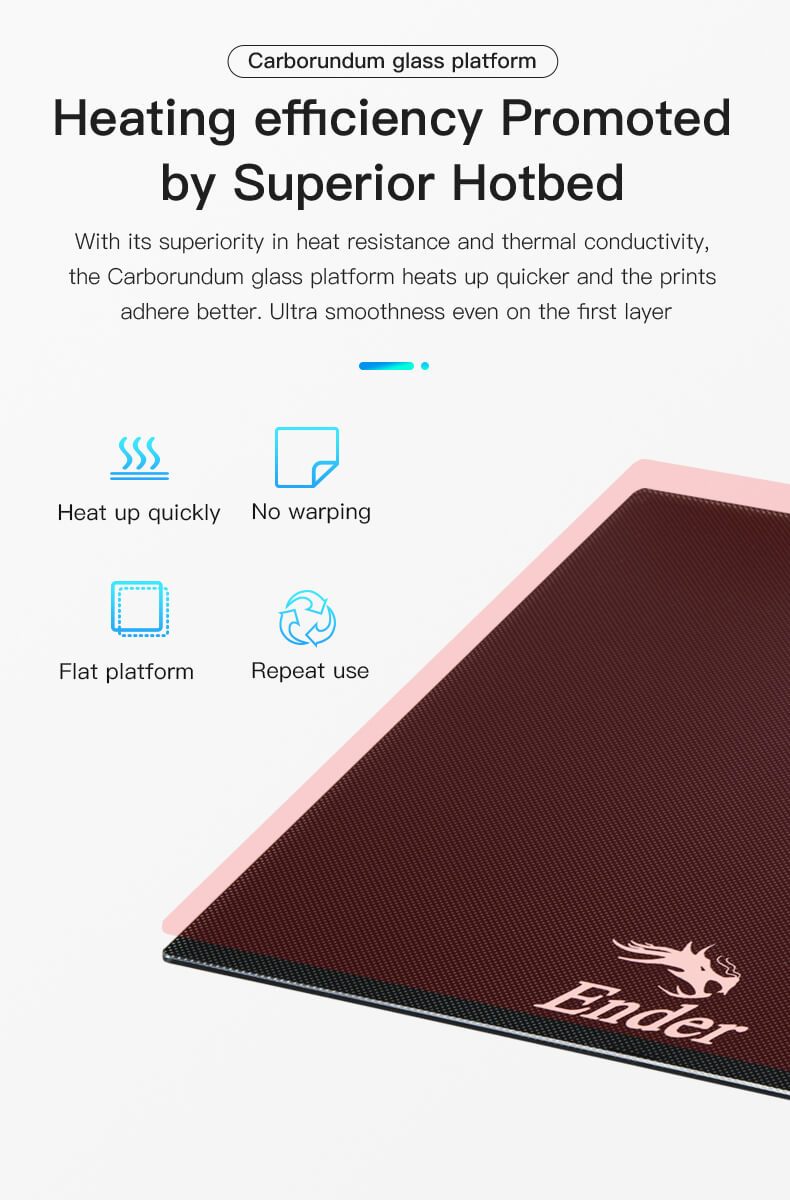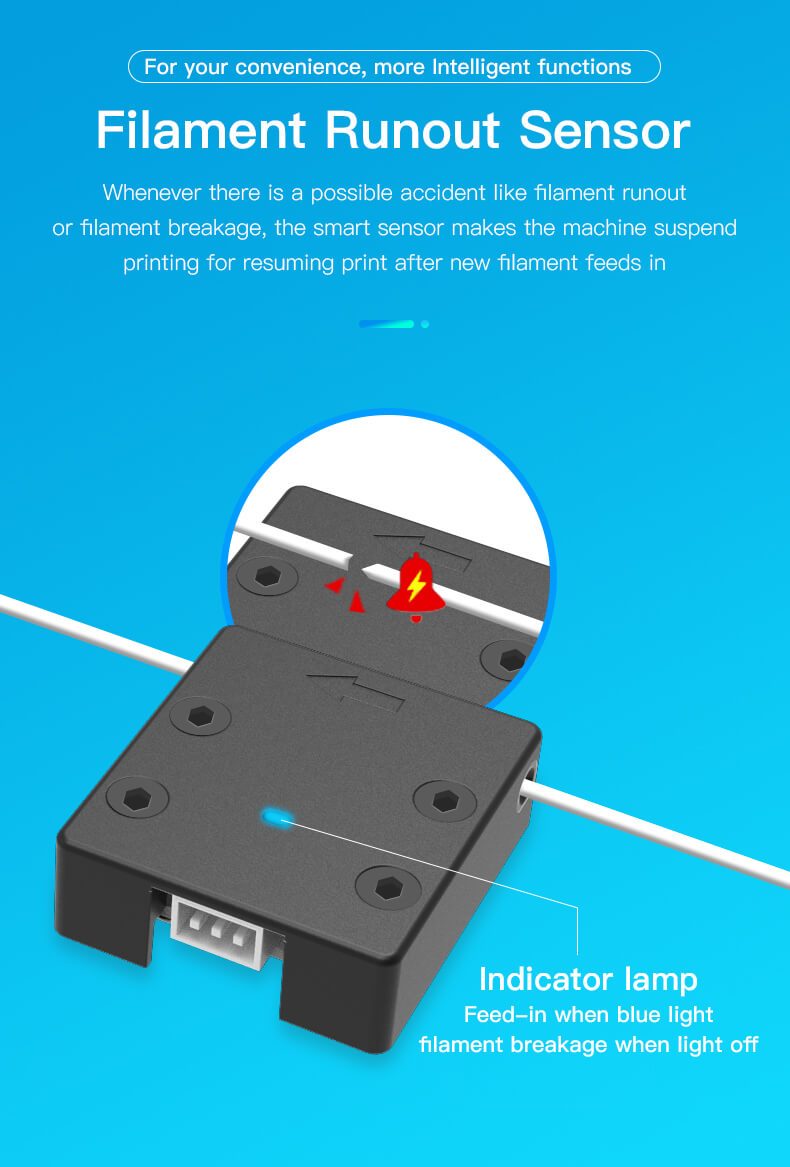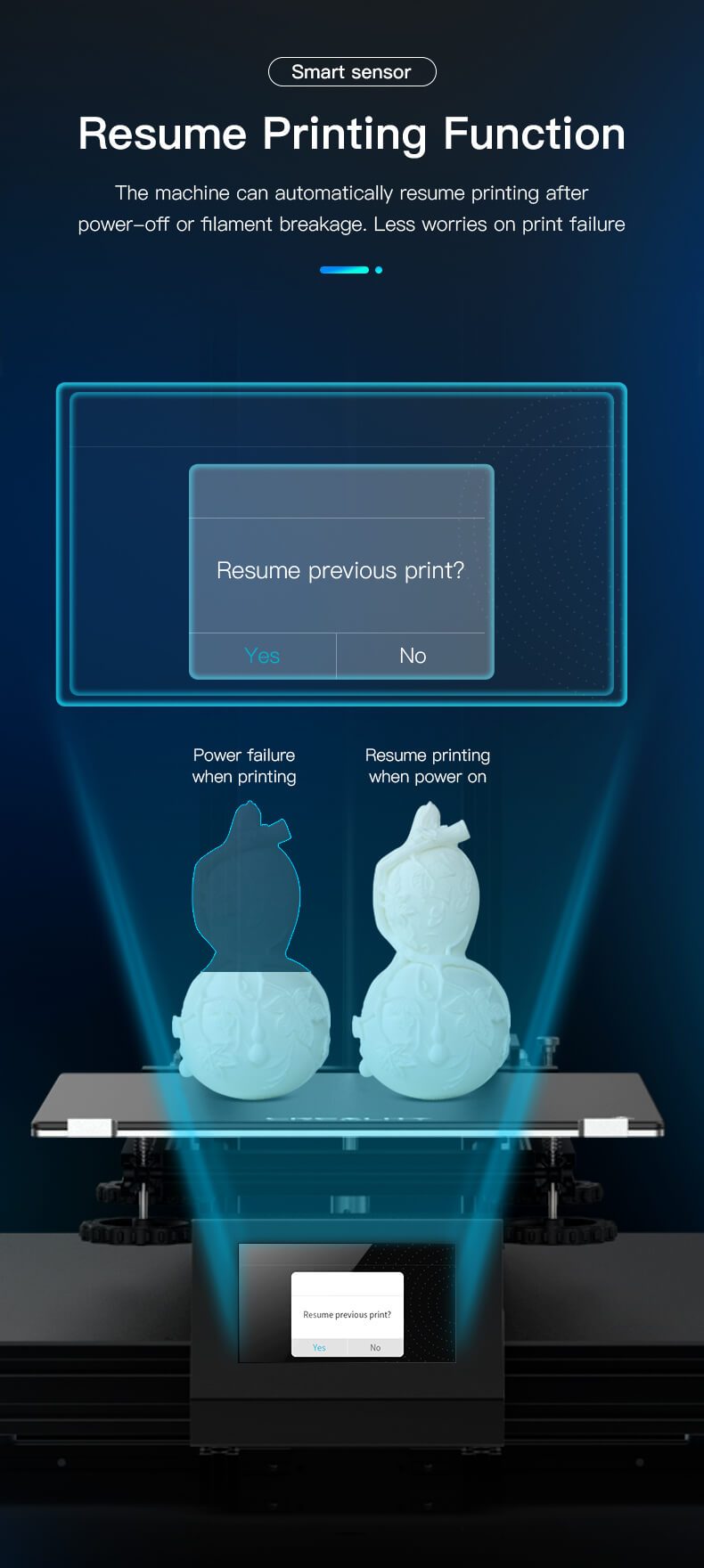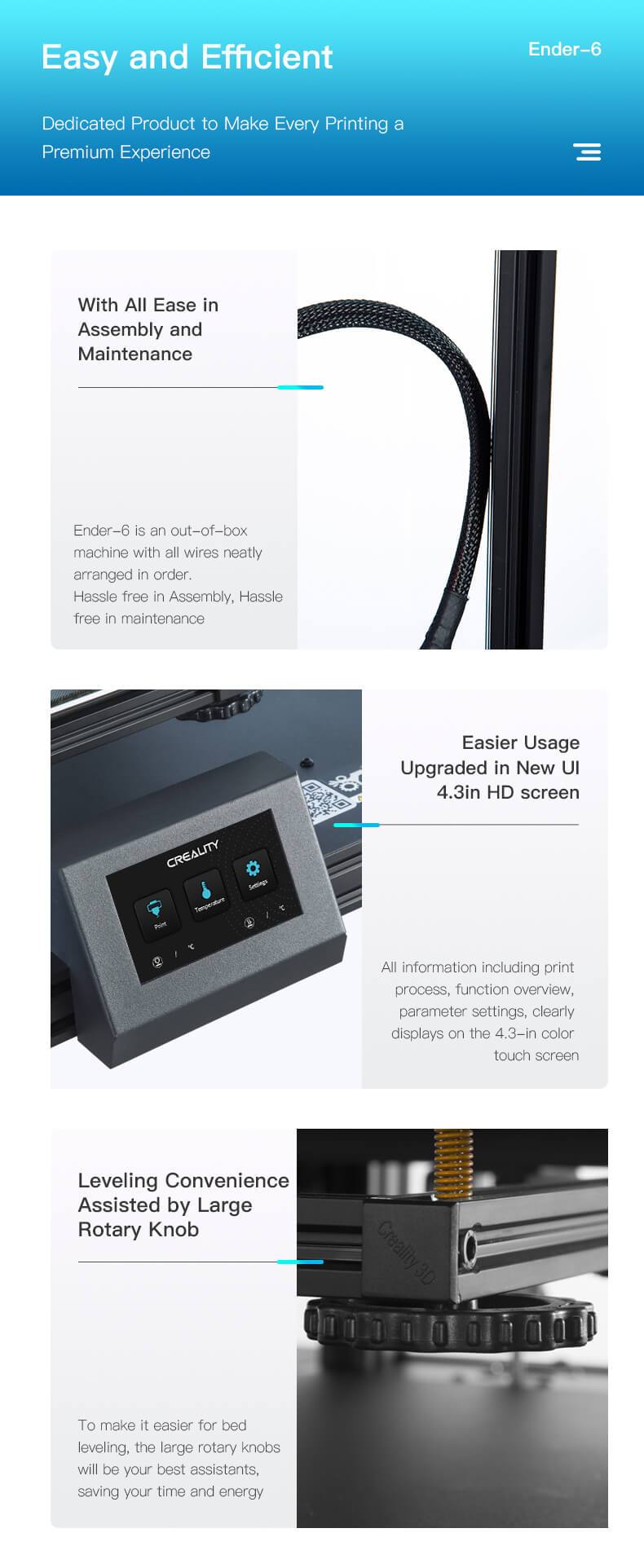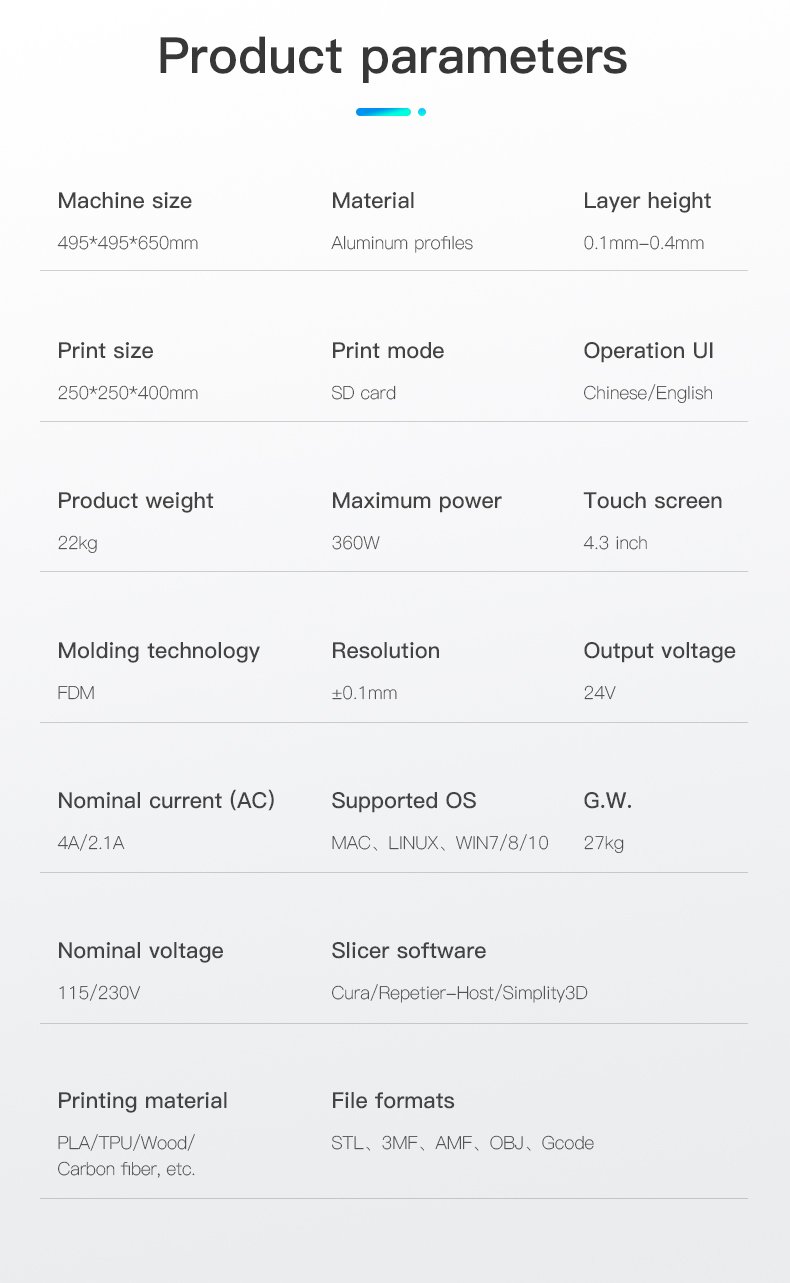 Customer Reviews
Write A Review
Ask A Question
Reviews (5)
Questions (0)