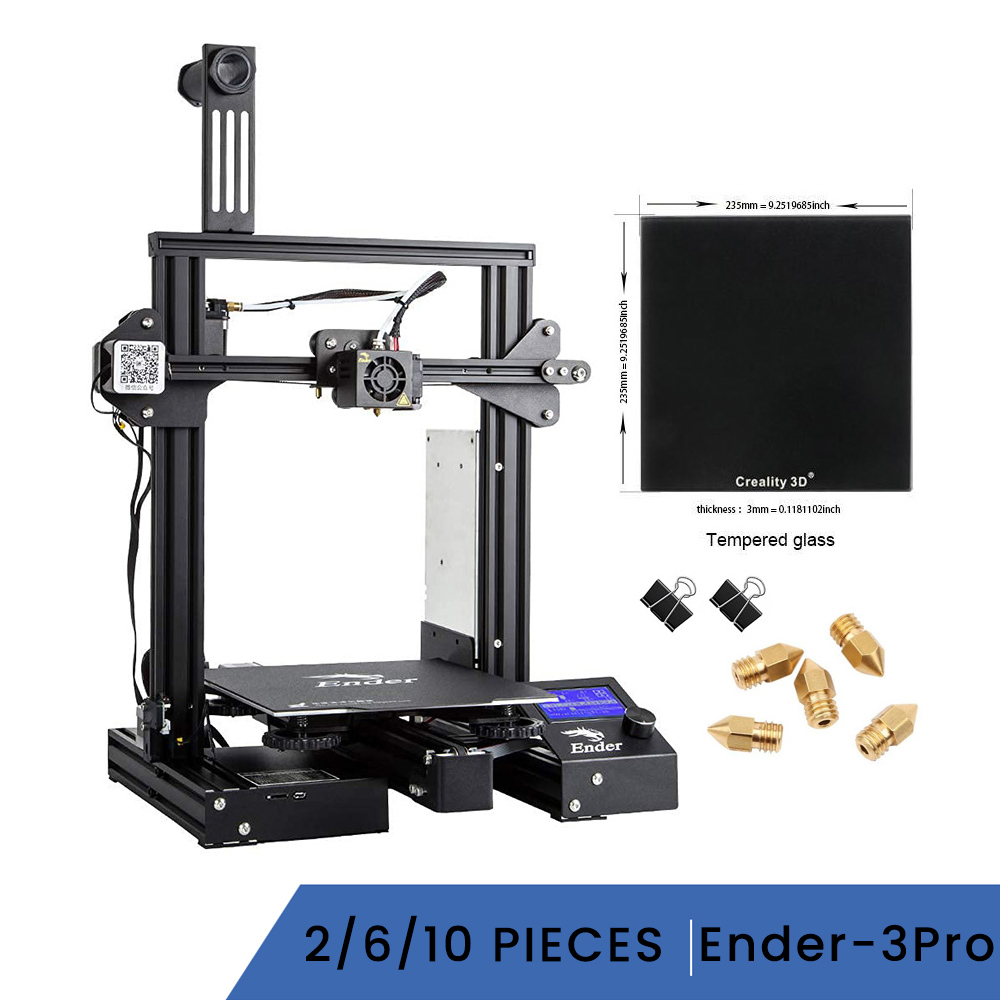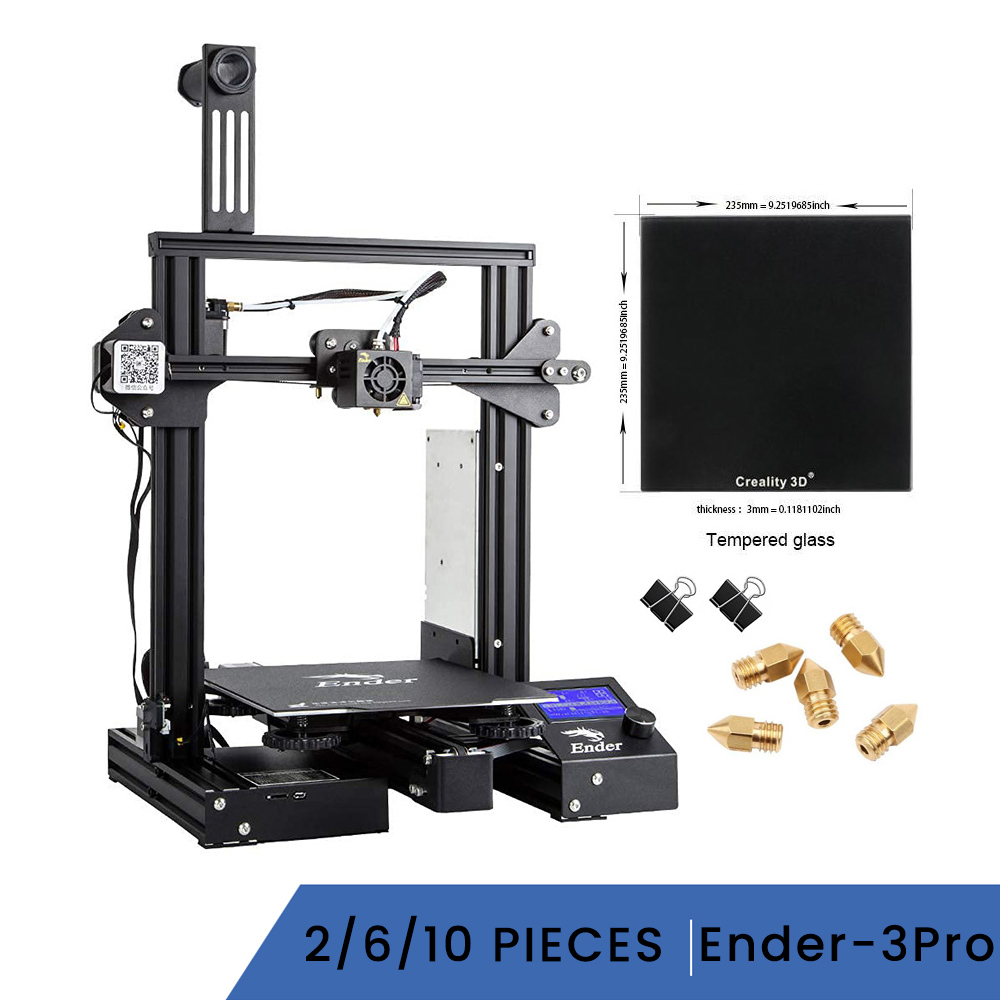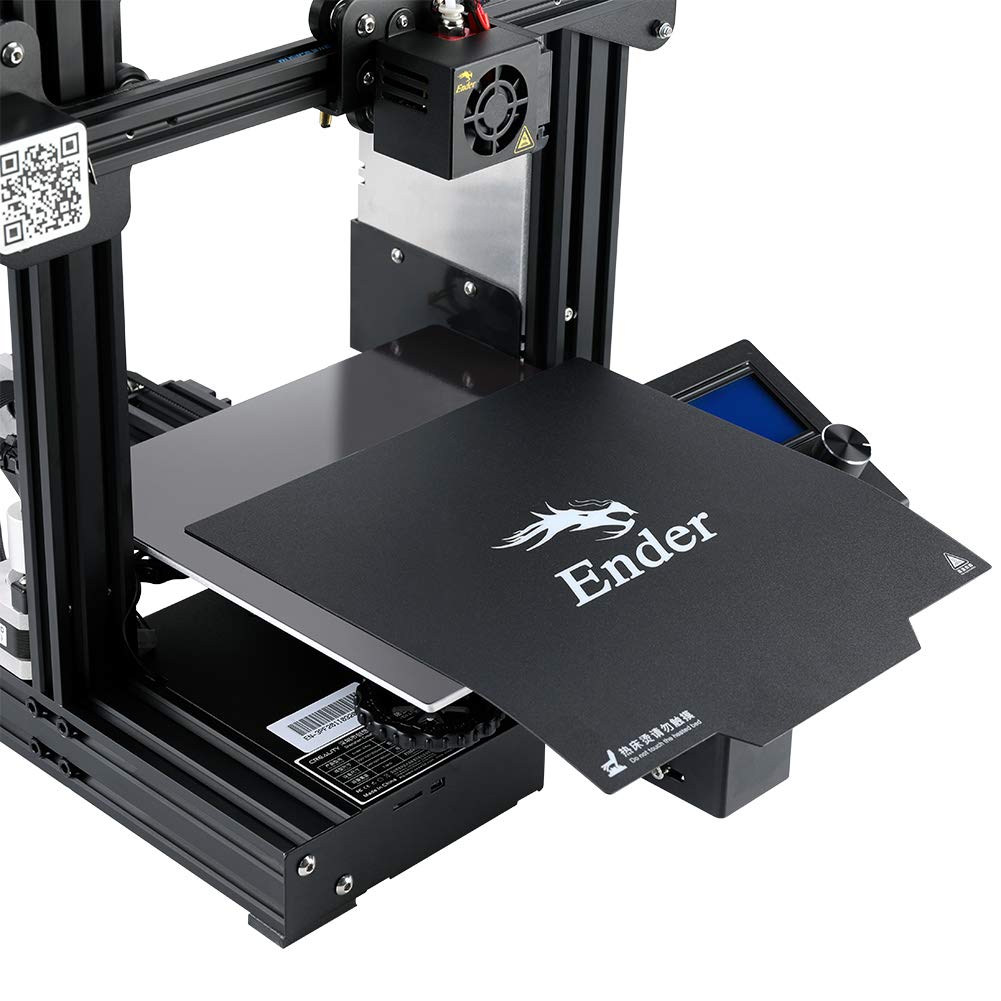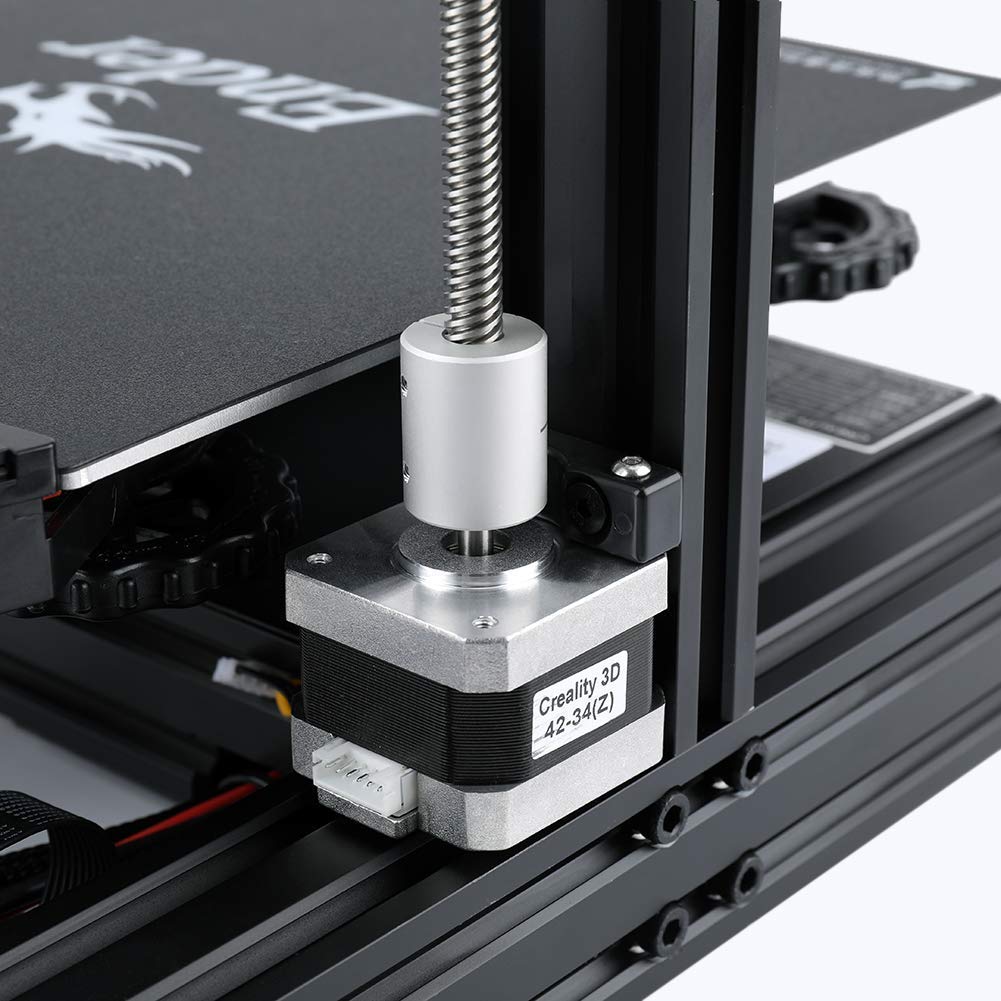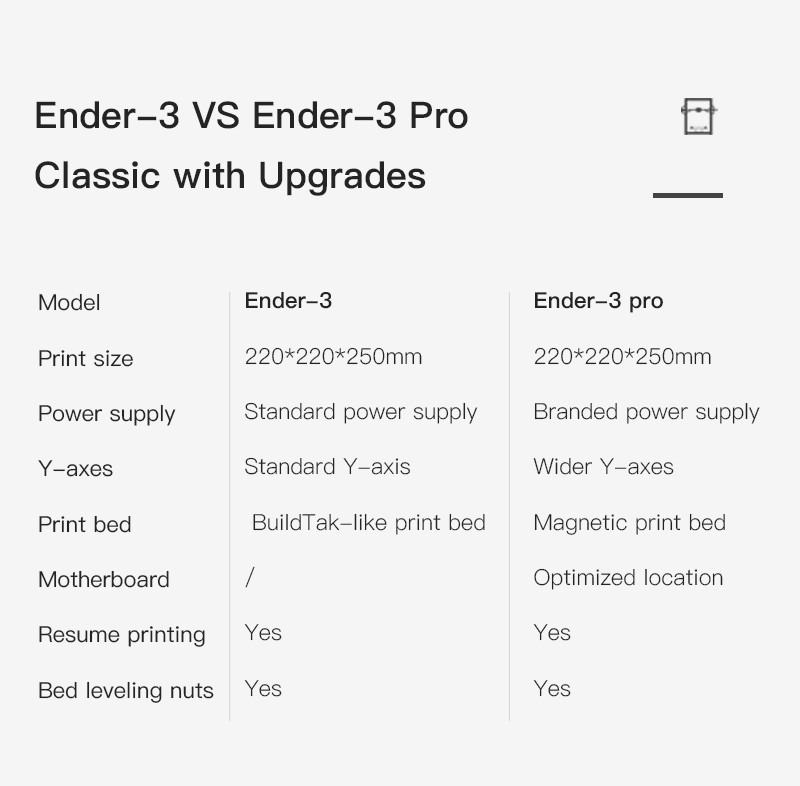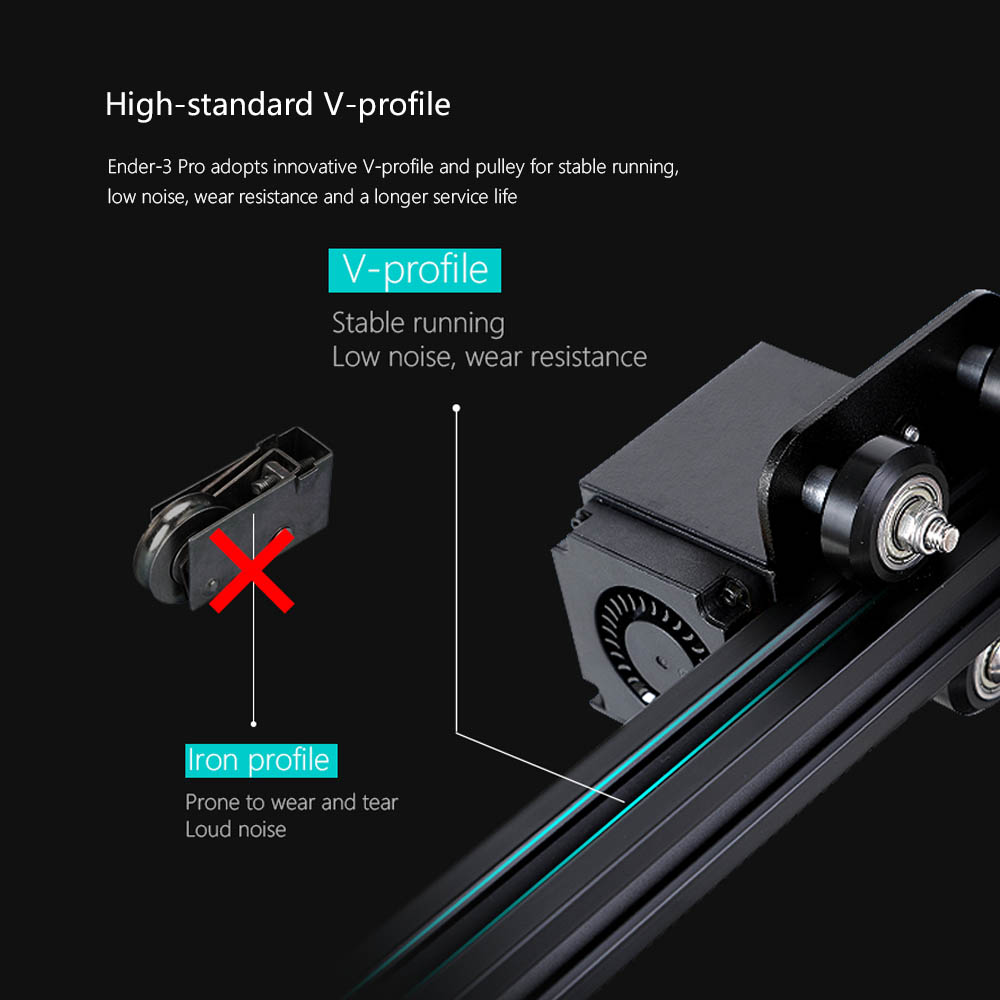 [2/6/10 PACKS]Ender 3 Pro 3D Printer Removable Build Surface Plate
Kits

Please select product attributes before purchasing~~
Ship to
It is expected to arrive within and will cost
$
USD
to ship
This item can't be shipped to this Country/Region
Bundles
${ meal.bage }
${ meal.title }
${ meal.skus }
${ sku.name }:
${ skuVal }

We offer:
Great Value: From 5%-25% OFF
Great Service - Fast Delivery & Local Delivery
Price Match Service
Secure - Shop with confidence
Warranty: Same as retail orders, and Vip customer service online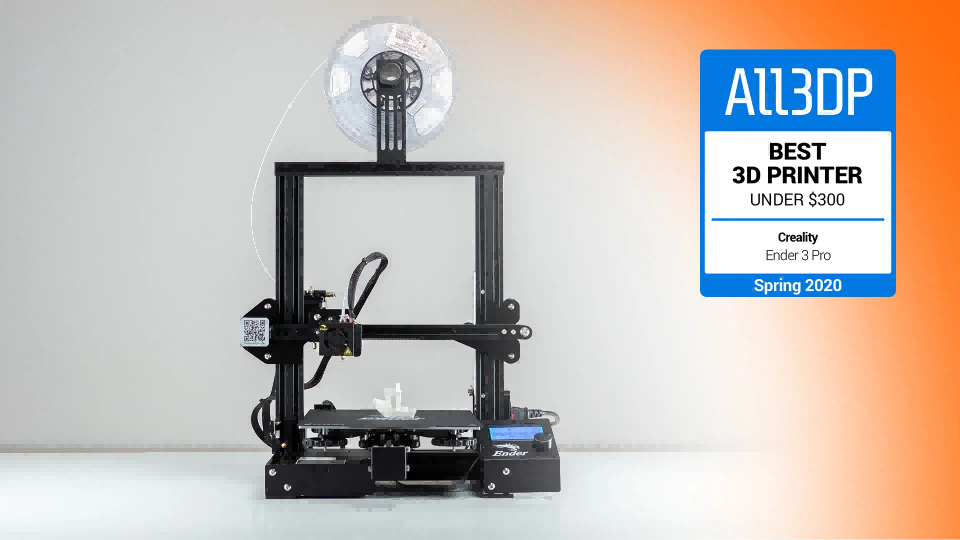 Ender-3 Pro Specifications & Parameter
Print volume: 220 x 220 x 250mm
Packing type: Unassembled kit
Nozzle: Single 0.4mm Standard Nozzles
Filament: 1.75mm PLA, ABS, PETG
Heated bed temperature: 110℃
Max. print speed: 180 mm/s
Layer resolution: 0.1 – 0.4mm (100-400 microns)
Connectivity: SD card reader
Printer Display: LCD Display (rotary knob)
Print precision: +/- 0.1mm
Build Platform: Removable Flexible Textured Sheet
REMOVABLE BUILD SURFACE PLATE: Provide all-round protection to your 3D printer build plate and ensure consistent temperature throughout the build surface. Easy to remove the printing models after cooling.
SAFE POWER SUPPLY: Ender 3 Pro comes with a UL Certified power supply, protecting your printer from unexpected power surges, that can heat the hot bed to 110℃ in just 5 minutes.
RESUME PRINT FUNCTION: Ender 3 Pro can resume printing from the last recorded extruder position after suffering unexpected power outages.
SEMI-ASSEMBLED KIT: This easy-to-setup kit comes partially assembled, allowing you to learn about the basic construction of 3D printers as you finish putting it together. A fun STEM educational experience in mechanical engineering and electronics.
WHAT YOU GET: Ceality Ender 3 Pro 3D pinrter, lifetime technical assistance and 24 hours professional customer service.
Why choose Creality 3D Ender 3 Pro 3D Printer?
1. Fully Open Source: Allow users to improve their printer upon the source code and share the changes within the community, resulting in an improved experience for all.
2. Ideal Gift for Kids: This semi-assembled kit 3D printer is a perfect gift for kid, allow them to learn about the basic construction of 3D printers.
3. Ideal for STEM Projects: Invite imagination and innovation to student, help them discover the wonders of all the STEM fields.
Ender-3 Pro vs Ender-3 Parameter
Questions & Answers about Creality Ender 3 Pro
Question: what version of motherboard is this model dispatched with?
Answer: The Ender 3 Pro is dispatched with the 4.2.2 board from 2021
Question: Can you use Cura slicer for Ender 3/Ender-3PRO?
Answer: We ships the Ender 3 Pro with our own slicer called 'Creality Slicer', which is compatible with Windows PCs and is based on the open-source software Cura.. Other common slicers for this open-source printer include Cura, PrusaSlicer, and Simplify3D.
Youtube Video Guides: Get Started with Creality Slicer (for New Printer Owners) - From BV3D: Bryan Vines
Ender 3 Pro - BLTouch Install [HOW TO 2020] - From Youtuber RandoTech
Customer Reviews
Write A Review
Ask A Question
Reviews (0)
Questions (0)