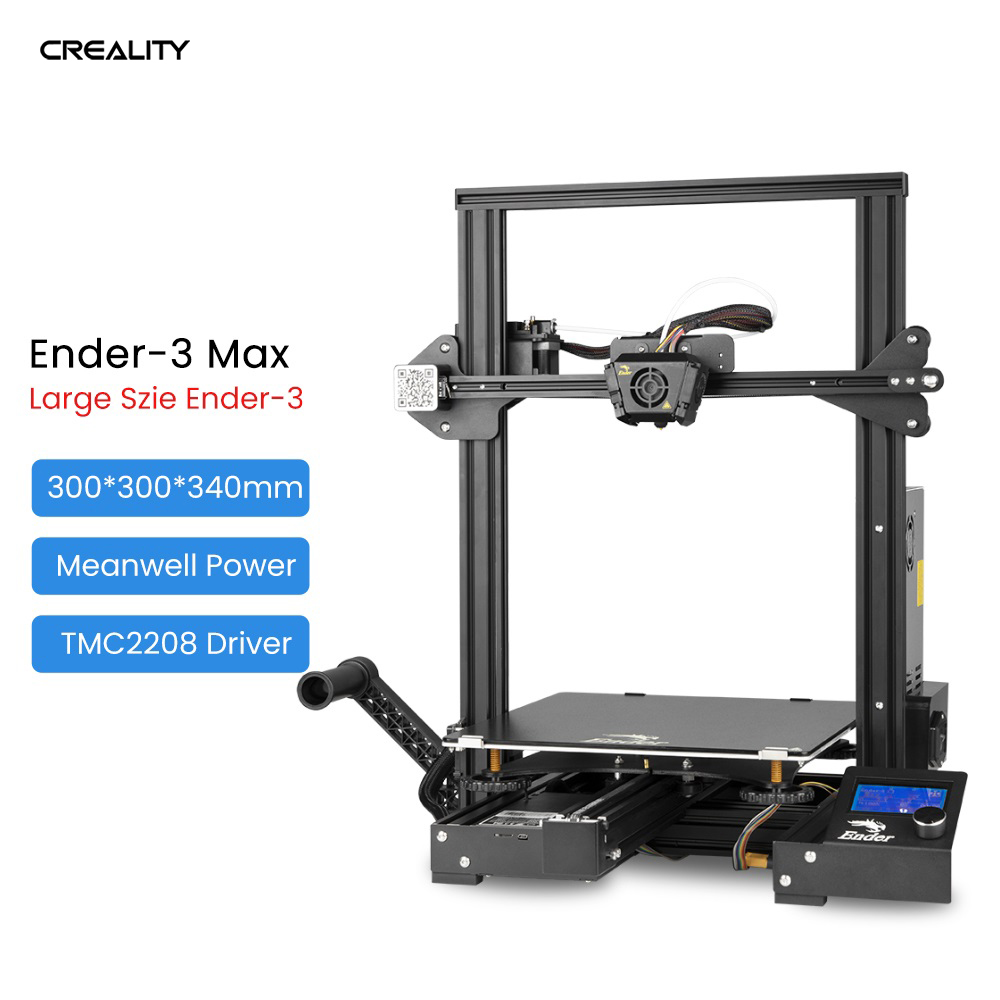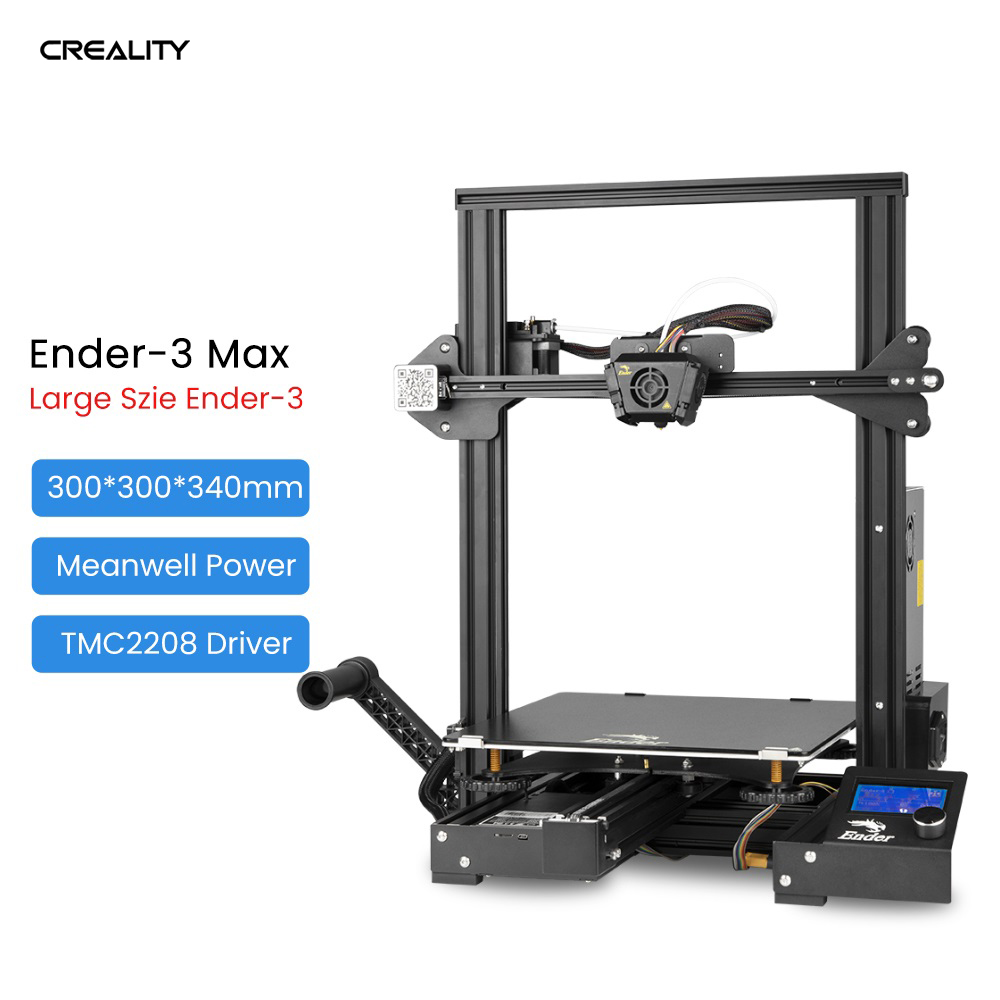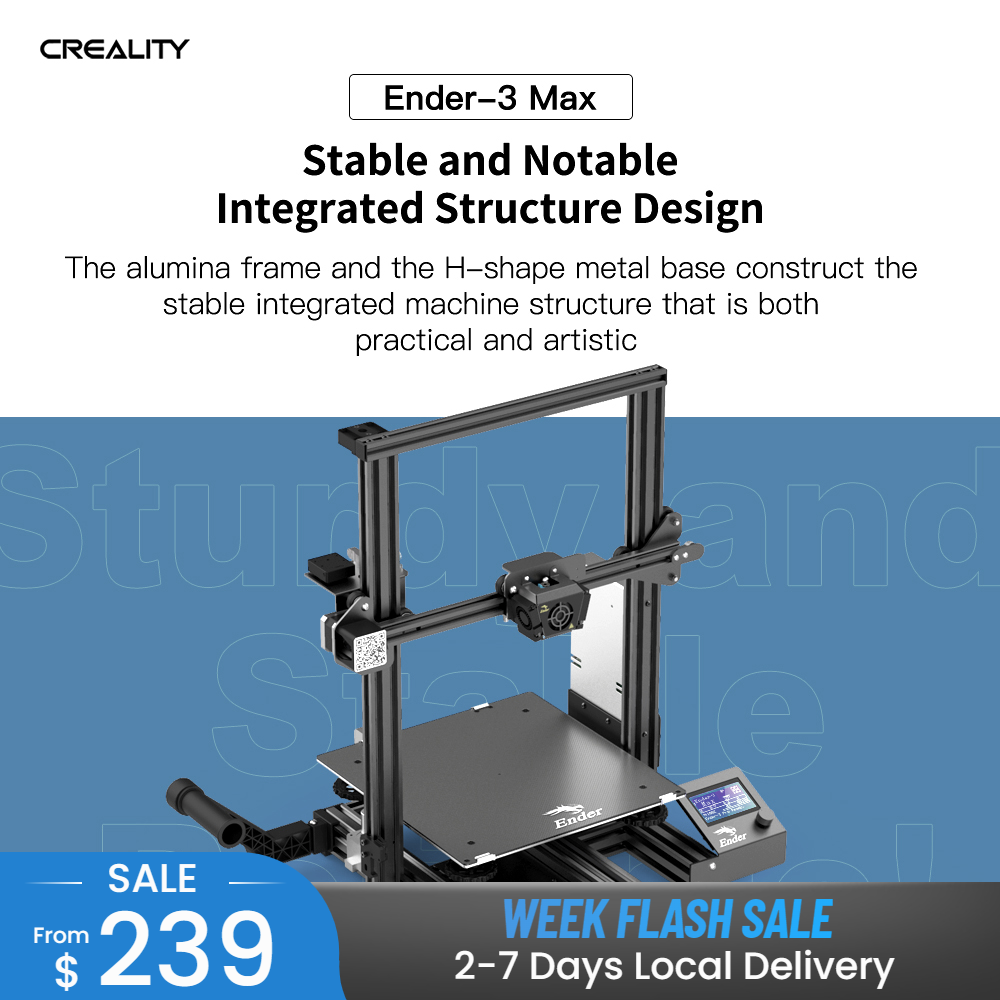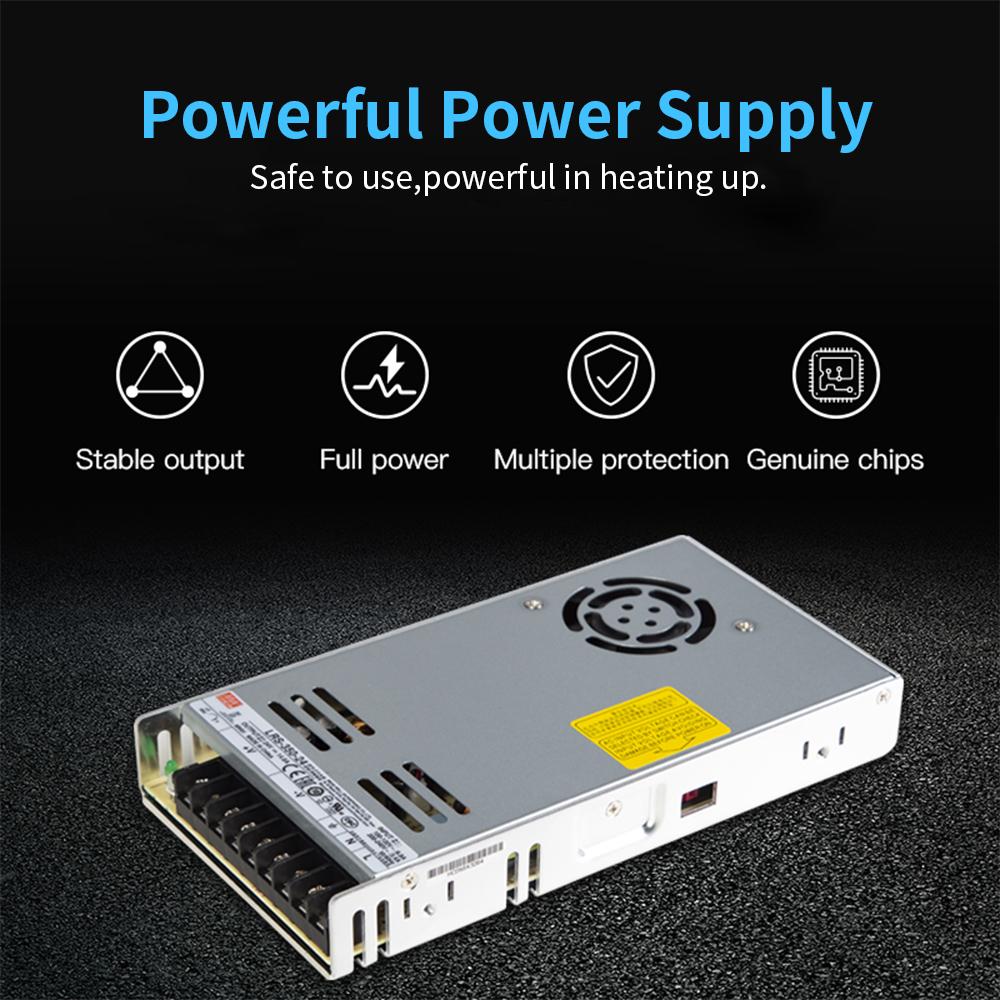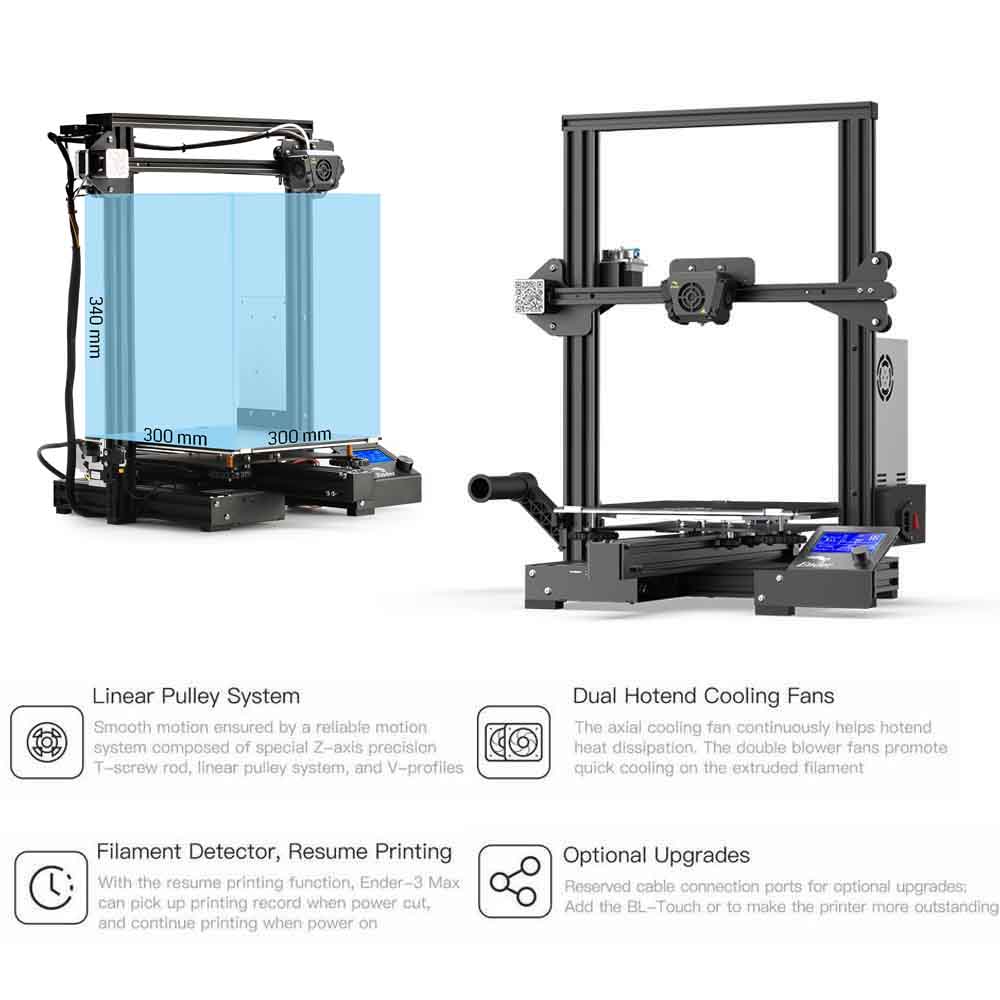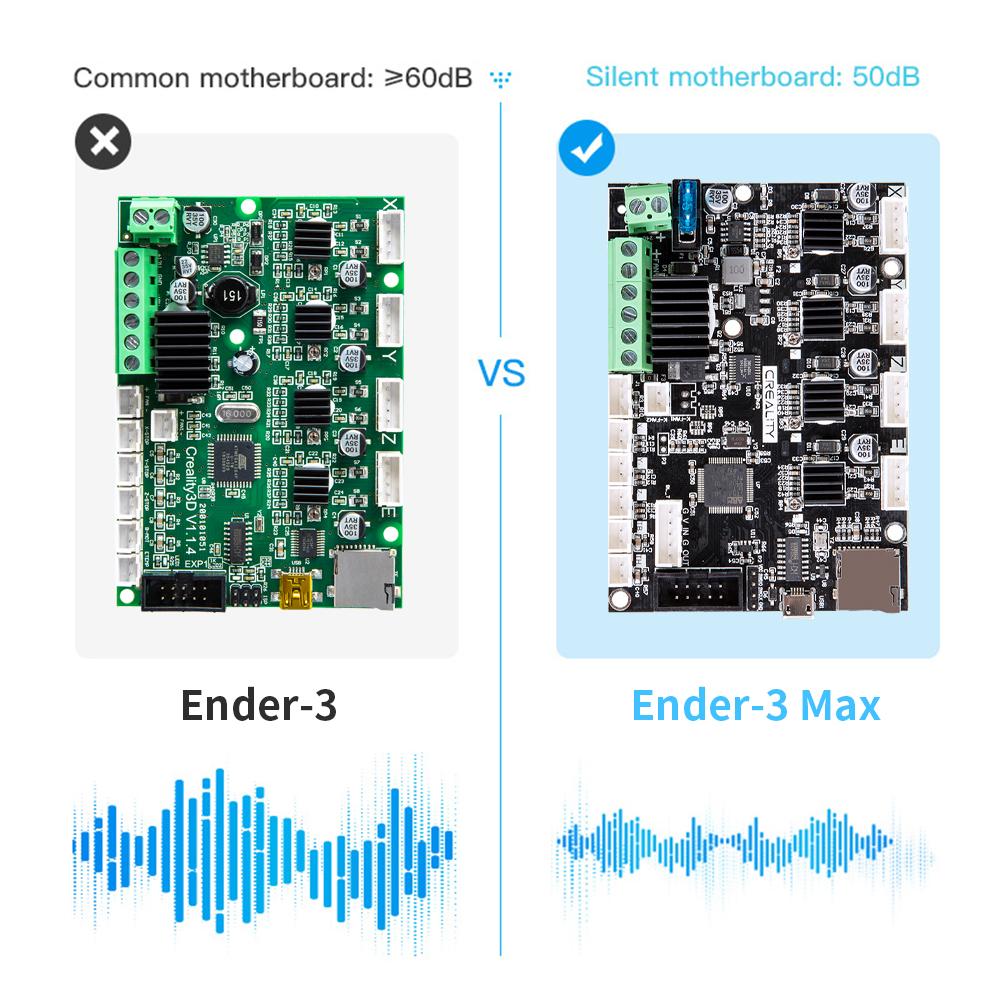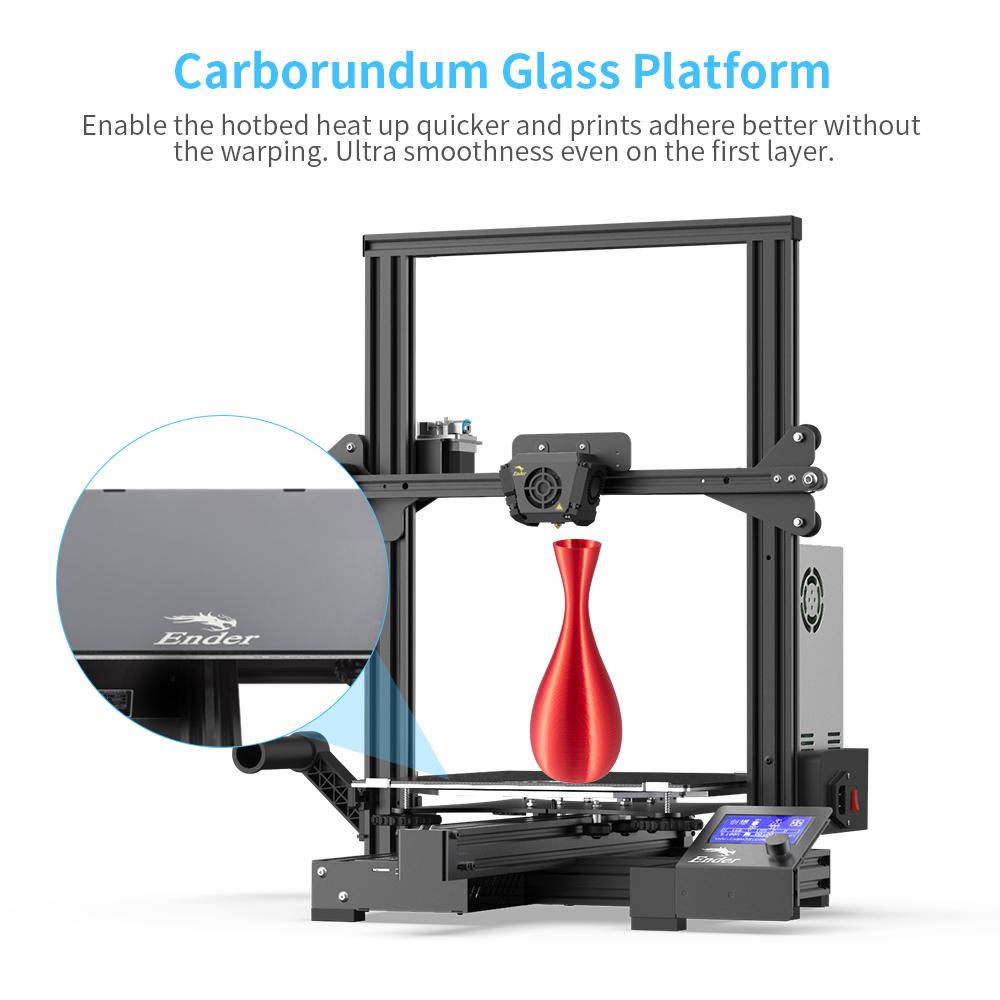 Ender-3 Max 3D Printer: Meanwell | 300*300*340
Model-1

Please select product attributes before purchasing~~
Ship to
It is expected to arrive within and will cost
$
USD
to ship
This item can't be shipped to this Country/Region
Bundles
${ meal.bage }
${ meal.title }
${ meal.skus }
${ sku.name }:
${ skuVal }
Creality Ender-3 Max 3D Printer, a large size version of Ender 3 3D Printer.
Why Choose the Ender-3Max 3D Printer?
- Large Printing Size 300*300*340mm and Price under in $300
- Meanwell Power Supply. 350W Power supply for a safe and rapid heating.
- TMC2208 Stepper Motor Driver For a quieter running for 3d printer.
- Higher Precison: Ender-3 3D Printer as one of first choice for beginners in FDM 3D Printer because of its stable print quality, high print accuracy. The max version meets peo's requirements for larger size & high precision.
- More Details:
Powerful Hotend Kit-Extremely Precise Printing: Modular hotend with a heat-resistant copper nozzle enable rapid filament melting and smooth filament extrusion.
Smooth and Stable Linear Pulley System: Smooth motion and stable printing are ensured by a reliable motion system composed of a special Z-axis precision T-screw rod, V-profiles, and linear pulley system.
Dual Cooling Fans-Effective in Heat Dissipation: The axial cooling fan continuously helps hotend heat dissipation. The double blower fans promote quick cooling on the extruded filament. Always deliver fine results.
All-metal Extruder-Smooth Filament Feed-in: All-metal Bowden extruder is powerful in filament feed-in.
Carborundum Glass Platform-Smoothness Starts from the First Layer: With its superiority in heat resistance and surface flatness, the Carborundum glass platform helps prints adhere better and users remove prints easier. No wrapping and no scratches.
What's biggest difference between the Ender-3 Max and neo series - CR Touch Leveling Kit Pre-installed and the Metal Extruder (instead of the original hard plastic.)
Which One is better for me? Was a value upgraded of the neo series?
Ender 3 Max

Ender 3 Max Neo

Price Range

$289 - 325

$375 - 400

Extruder Type

Bowden Single Gear

Bowden Single Gear

Main Features

32Bit Tmc2208 Driver

32Bit Tmc2208 Driver

Meanwell Power Supply

CR Touch Auto Bed Leveling

Double Z axis

4.3-inch LCD panel

Bed Type

Carborundum Glass Bed

Carborundum Glass Bed

Build Volume

300 x 300 x 340 mm

(12 x 12 x 13.5 in)

300 x 300 x 320 mm

(~12 x 12 x 12.75 in)

Difficulty of Installation

30Mins

Semi-assembled

Other Features

All Metal Extruder | Filament Runout Sensor | Power Outage Recovery

All Metal Extruder | Filament Runout Sensor | Power Outage Recovery

Adds on

Integrated tool drawer, USB Connectitivy

Built-in belt tensioner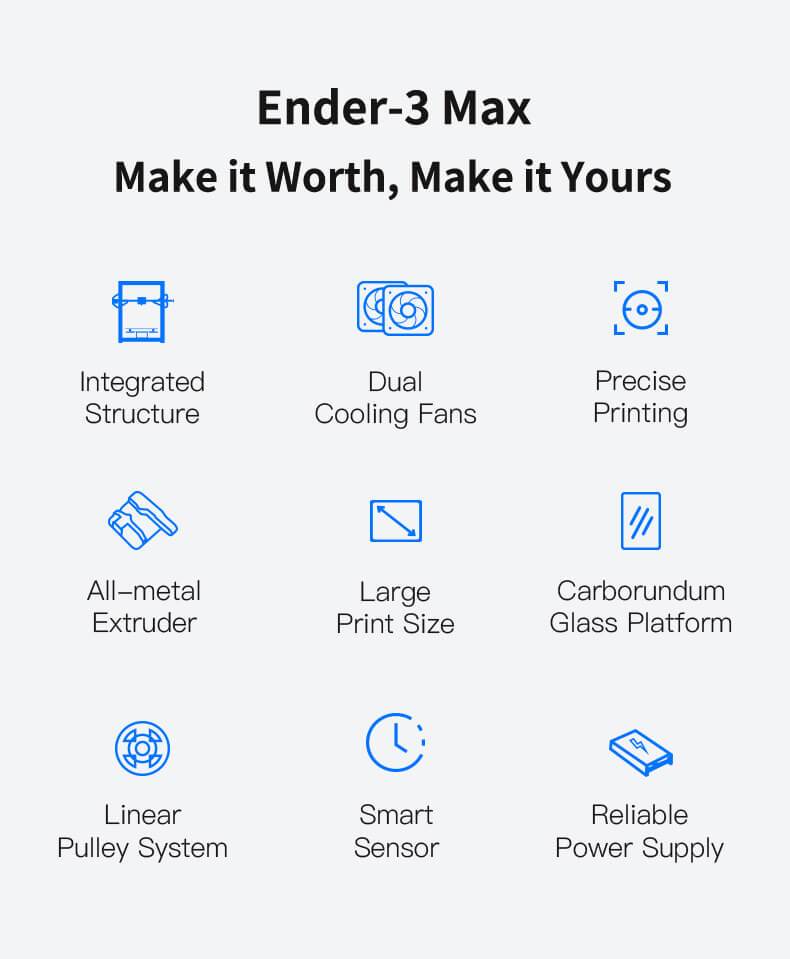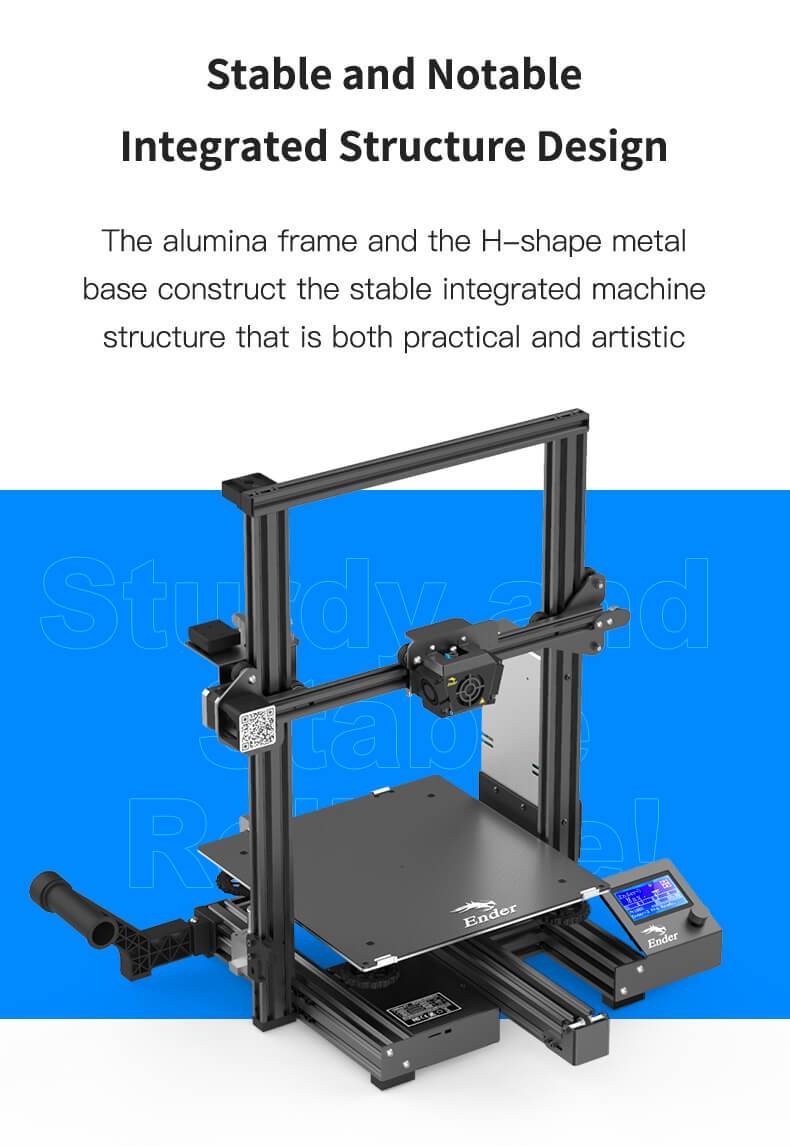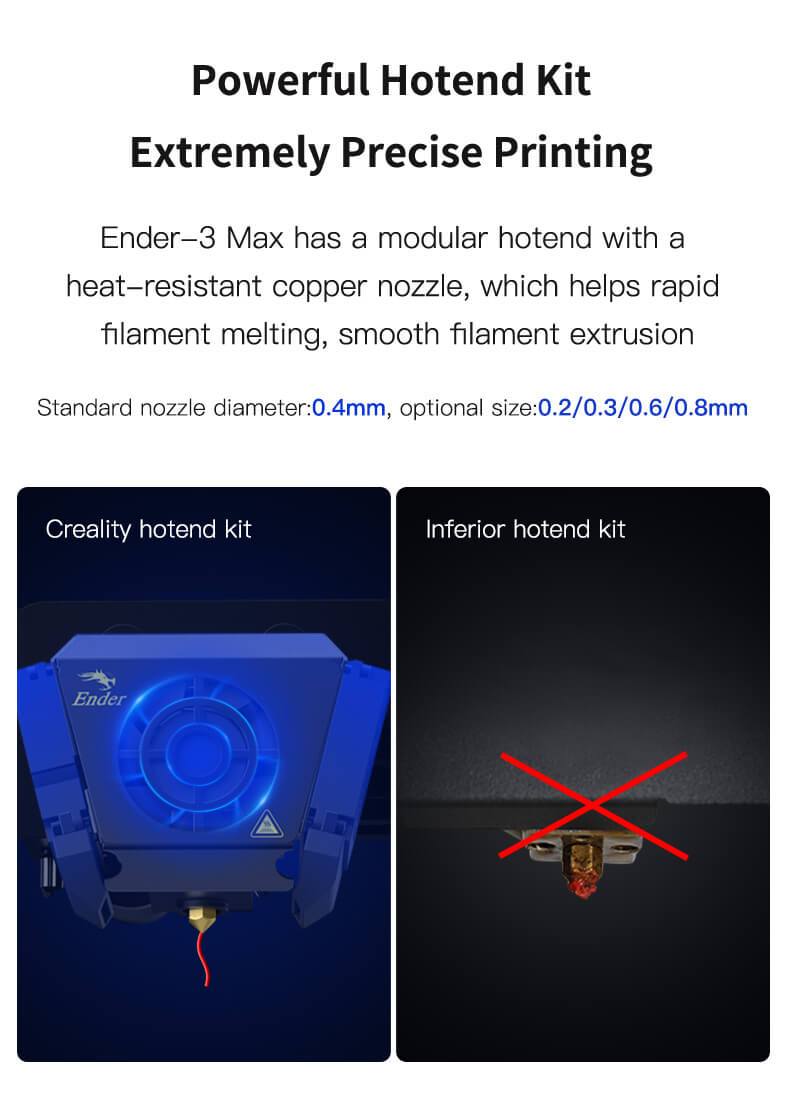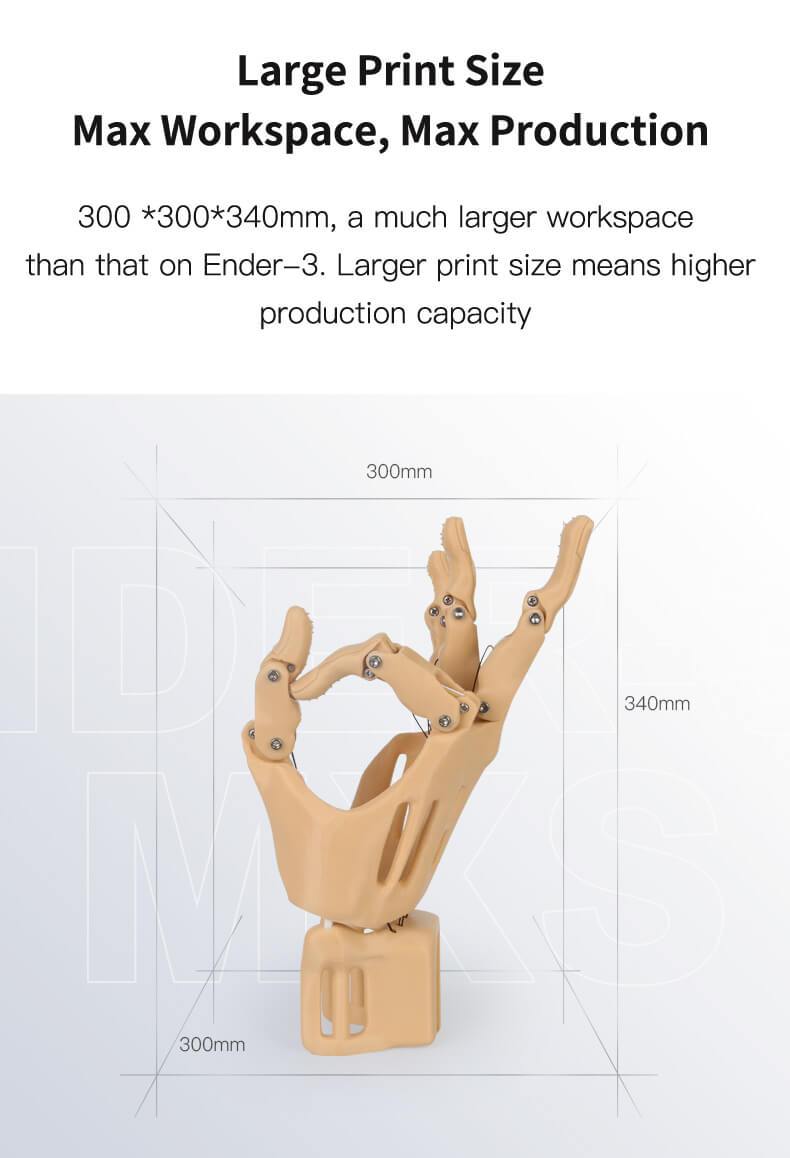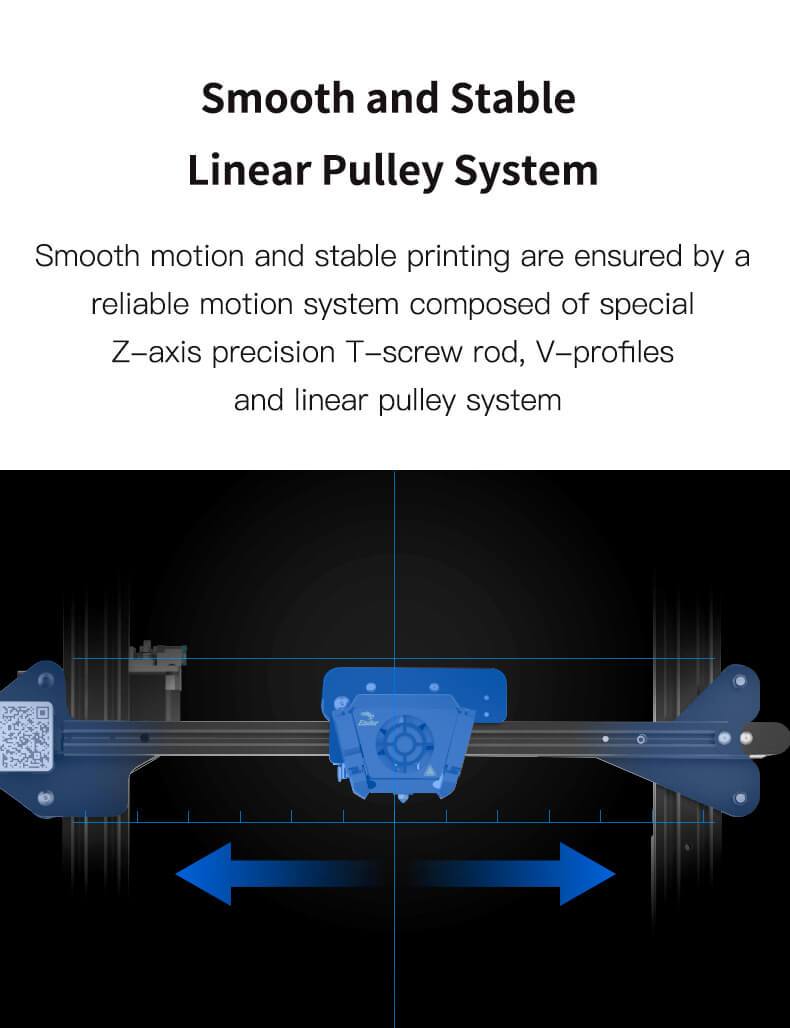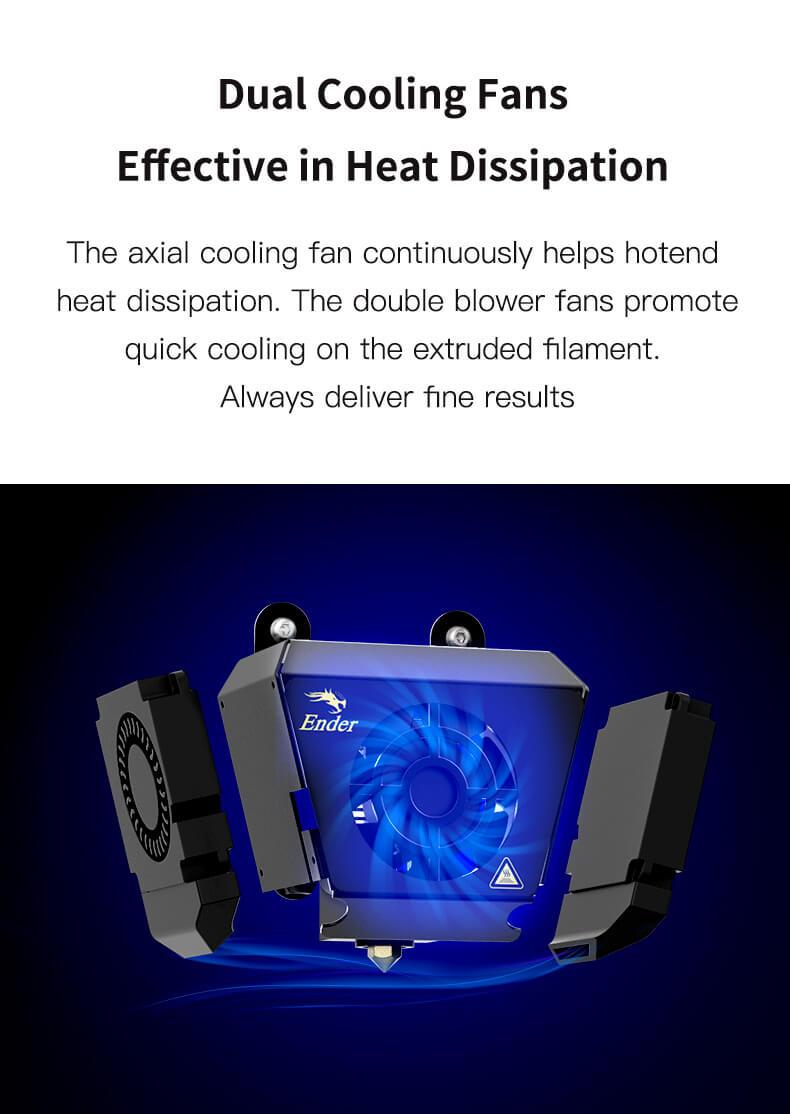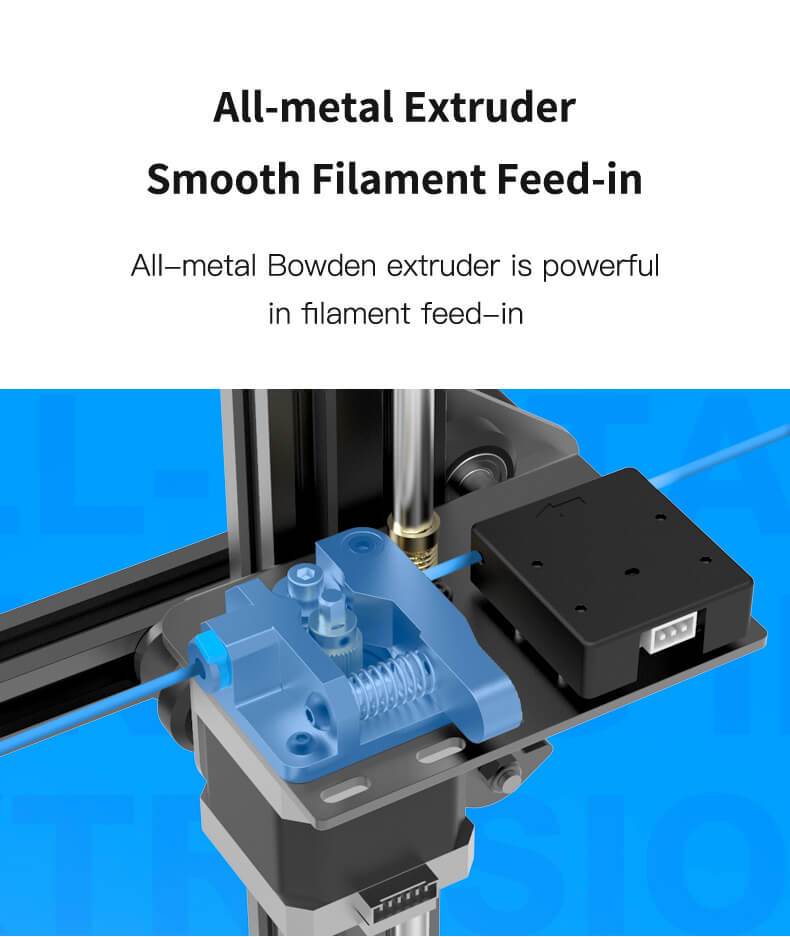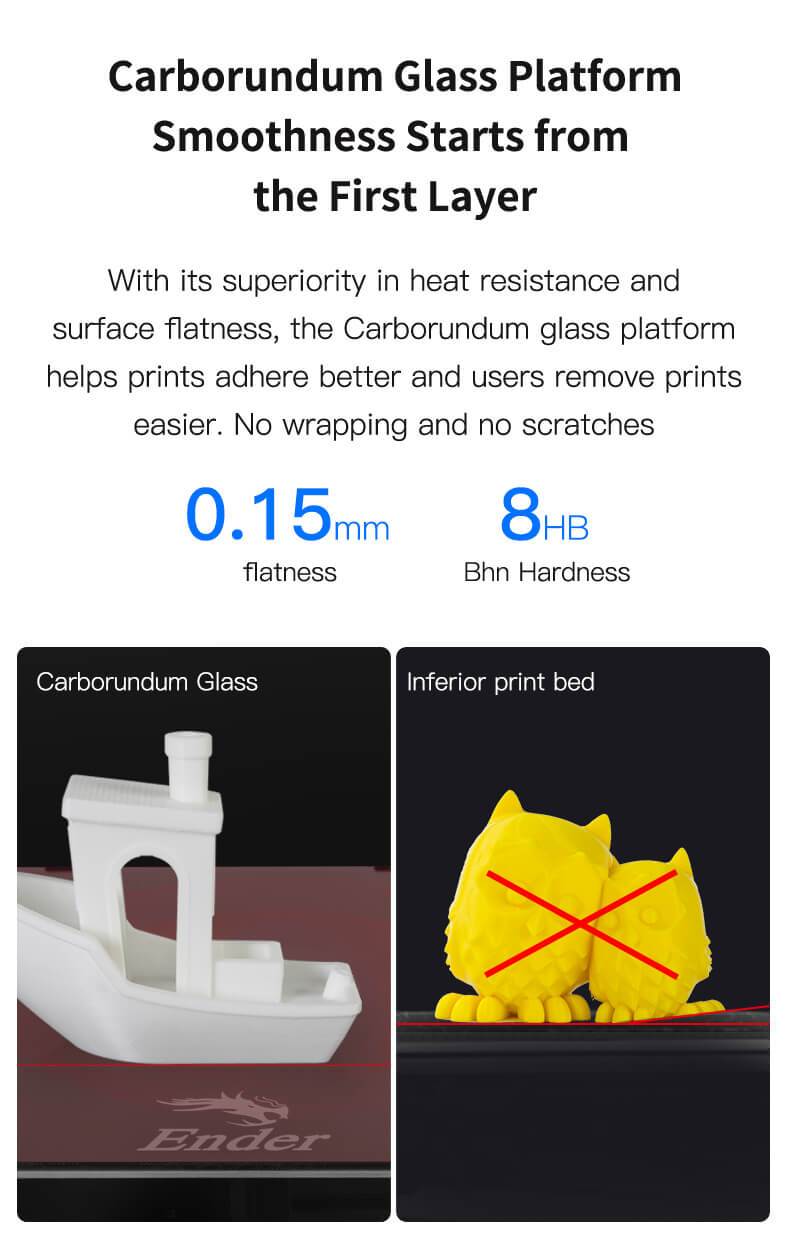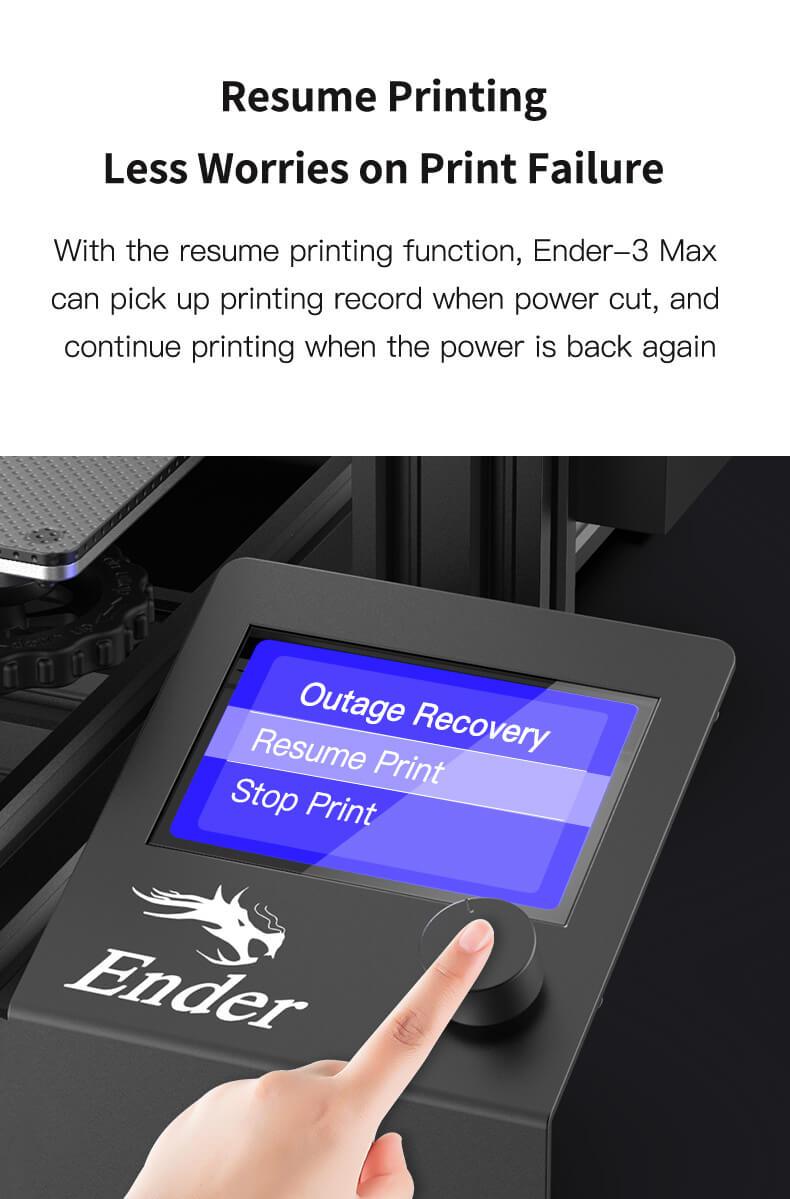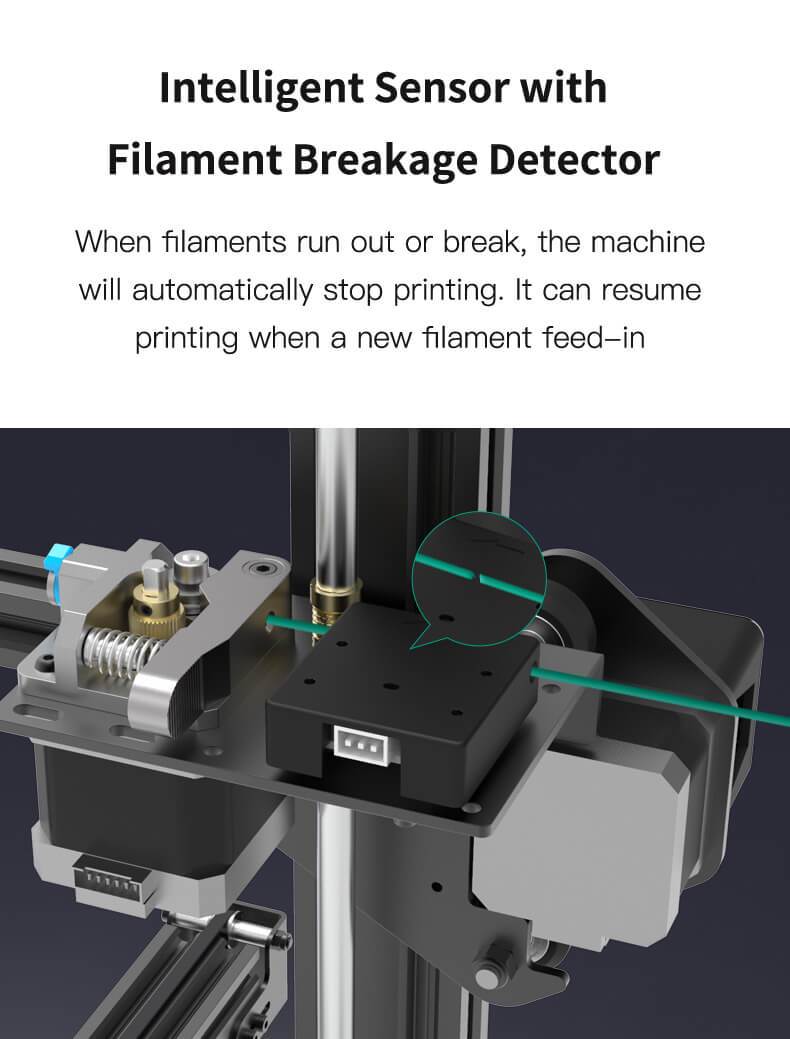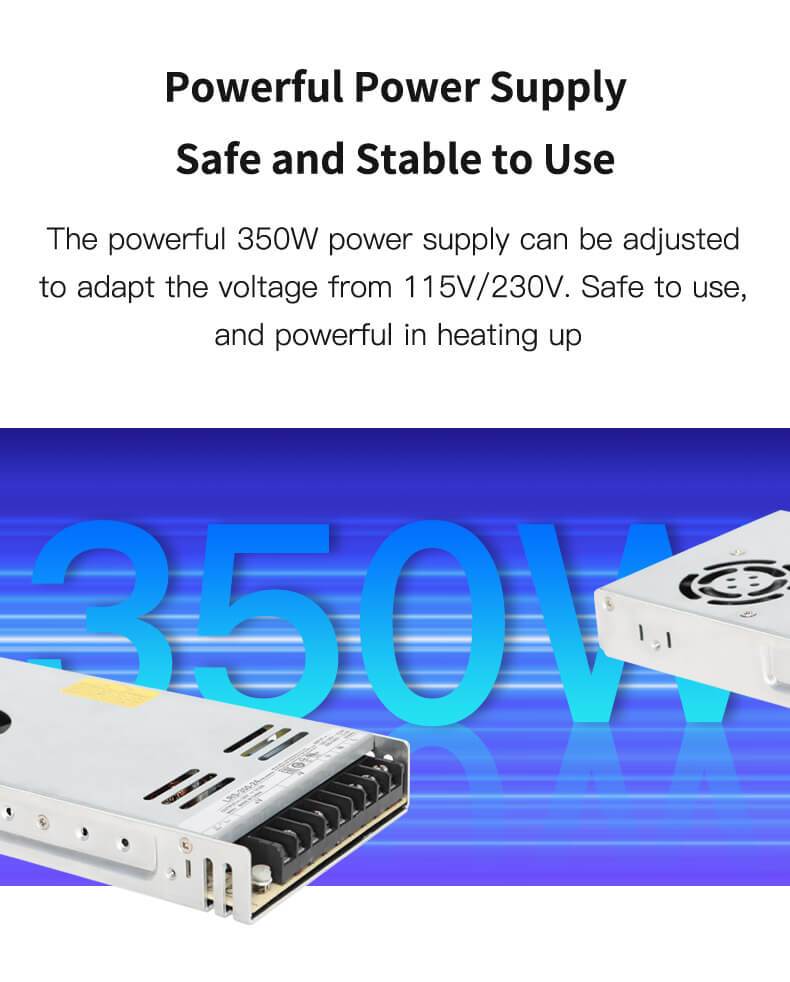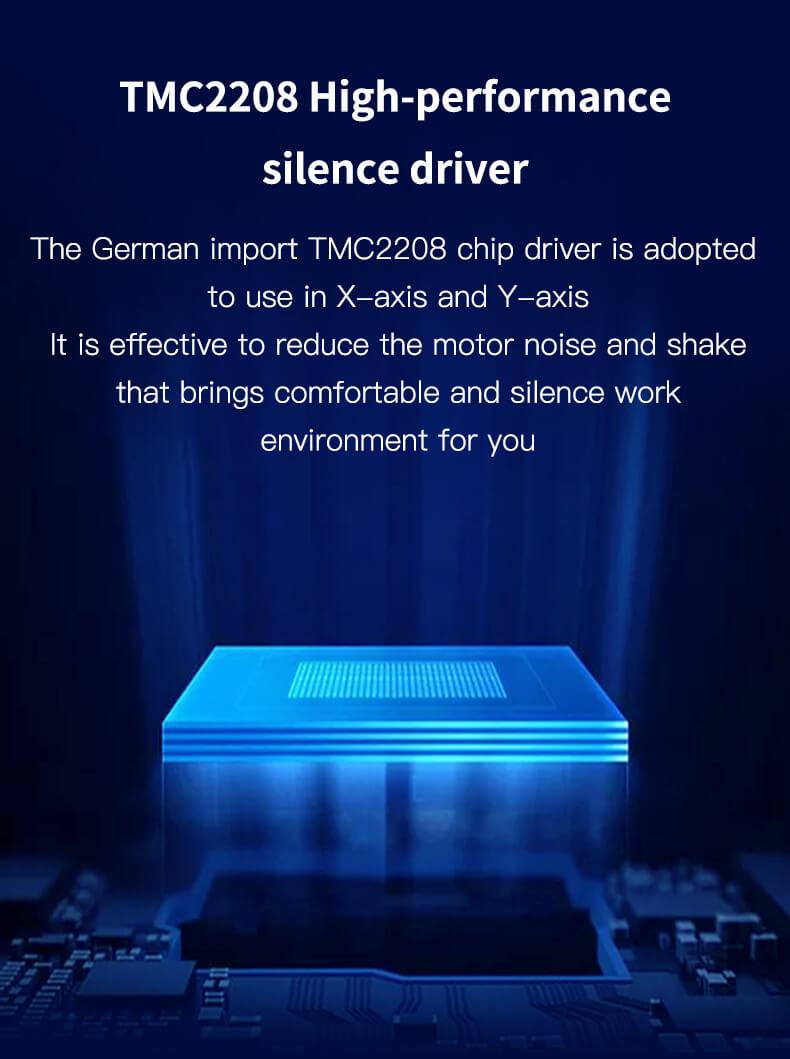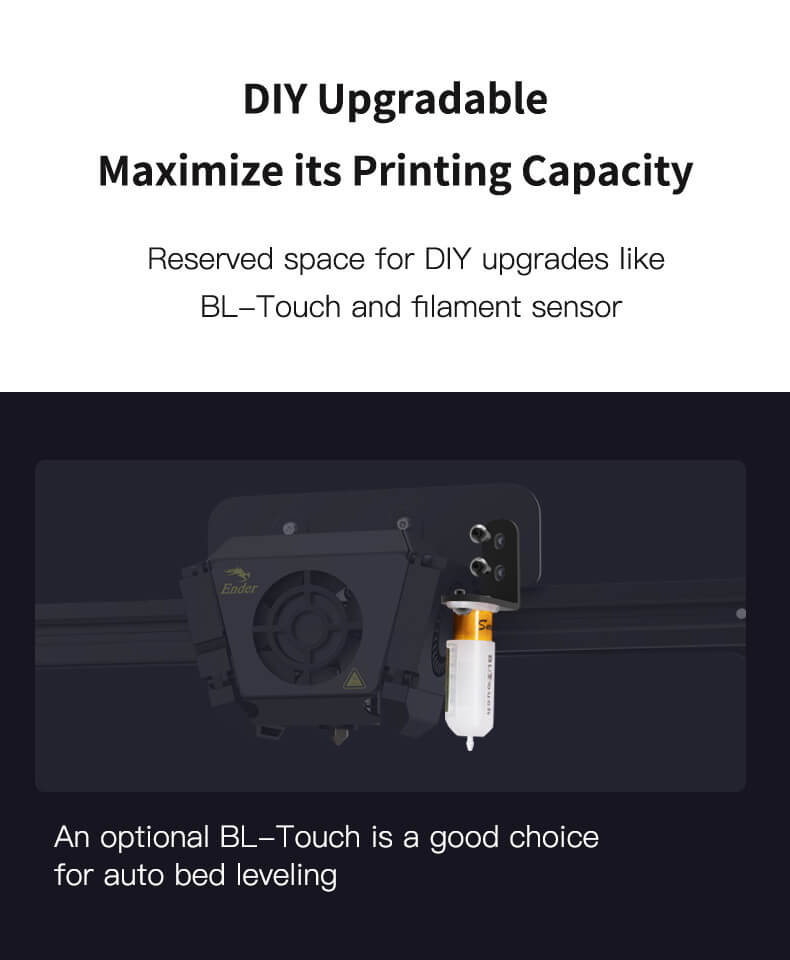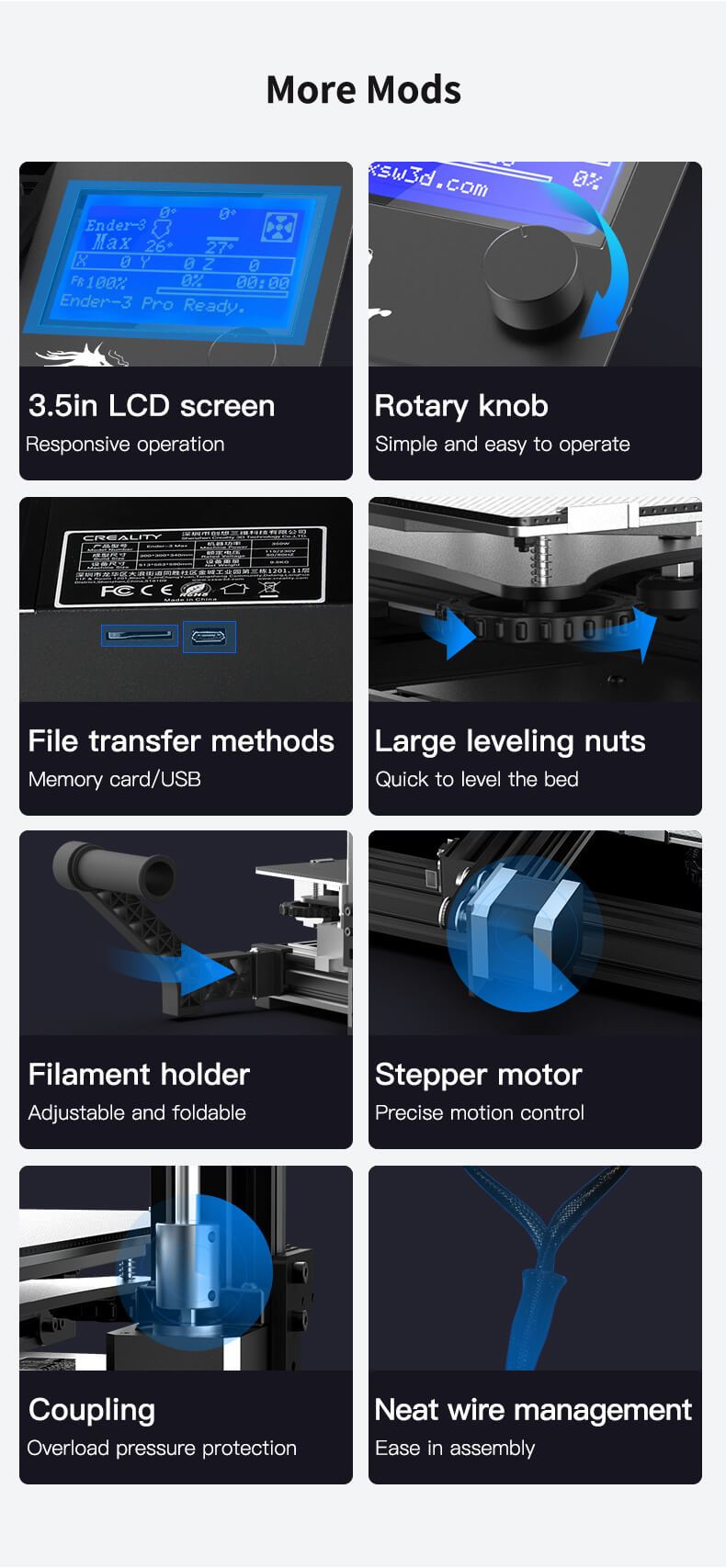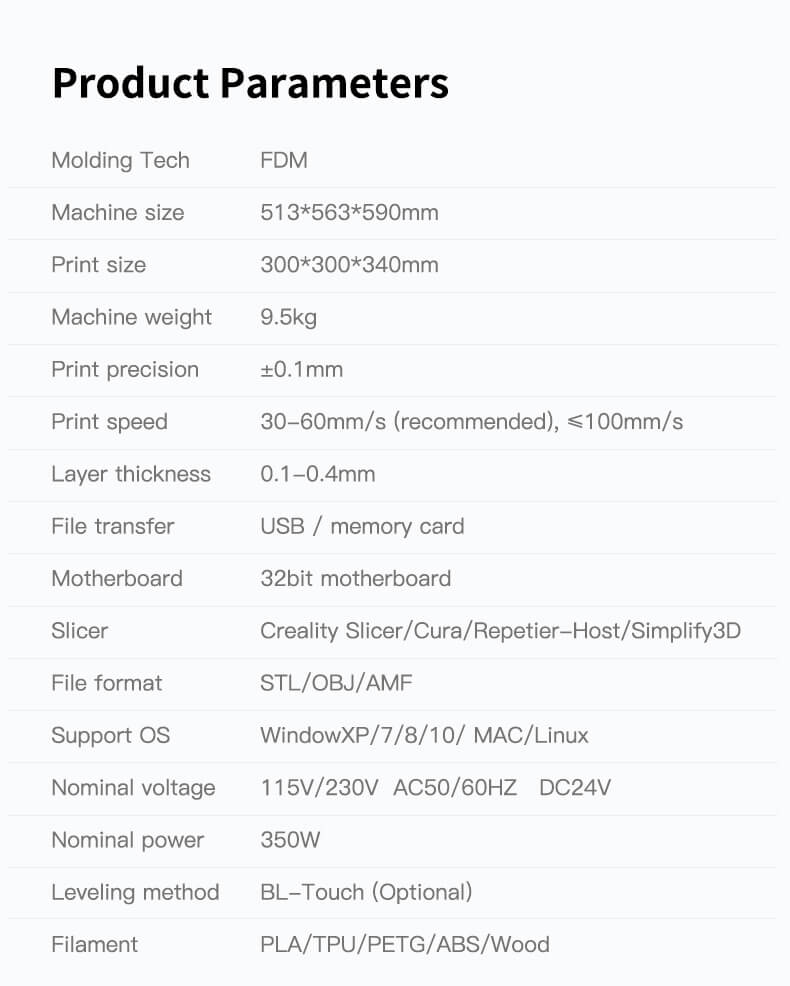 Customer Reviews
Write A Review
Ask A Question
Reviews (7)
Questions (1)