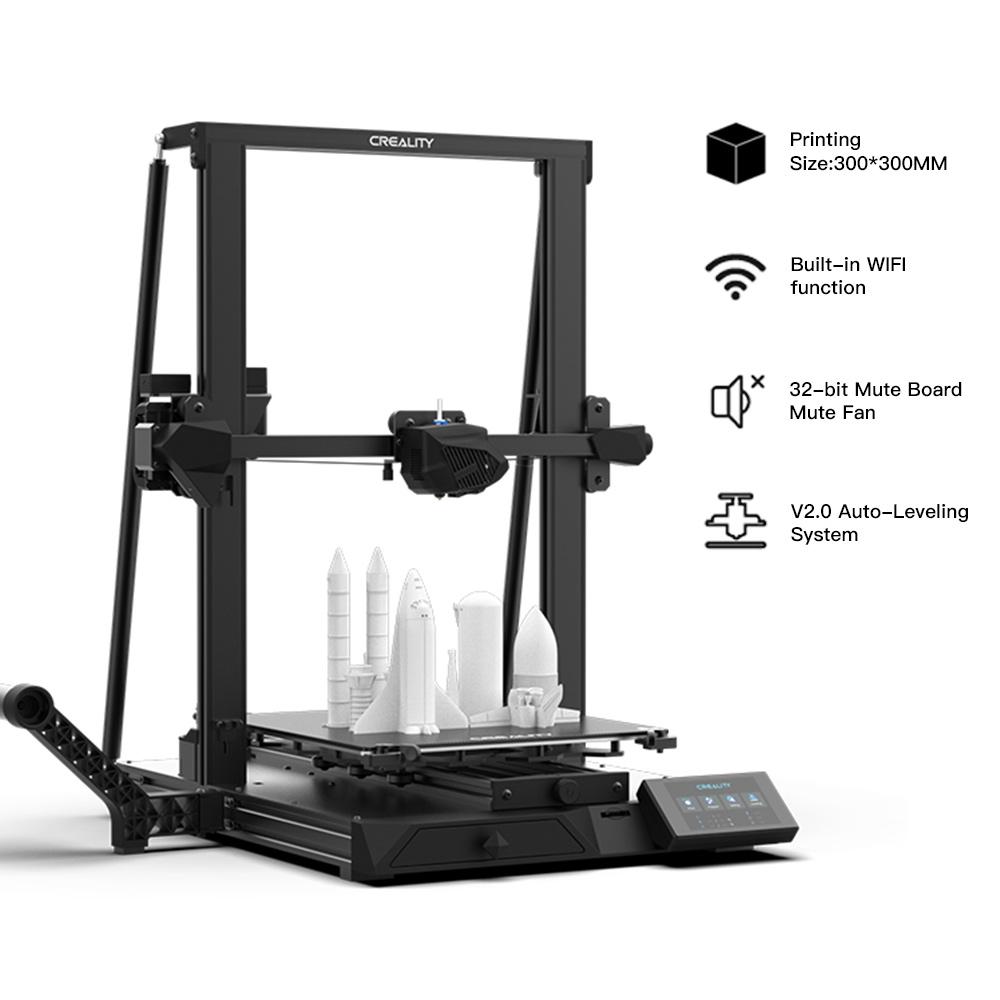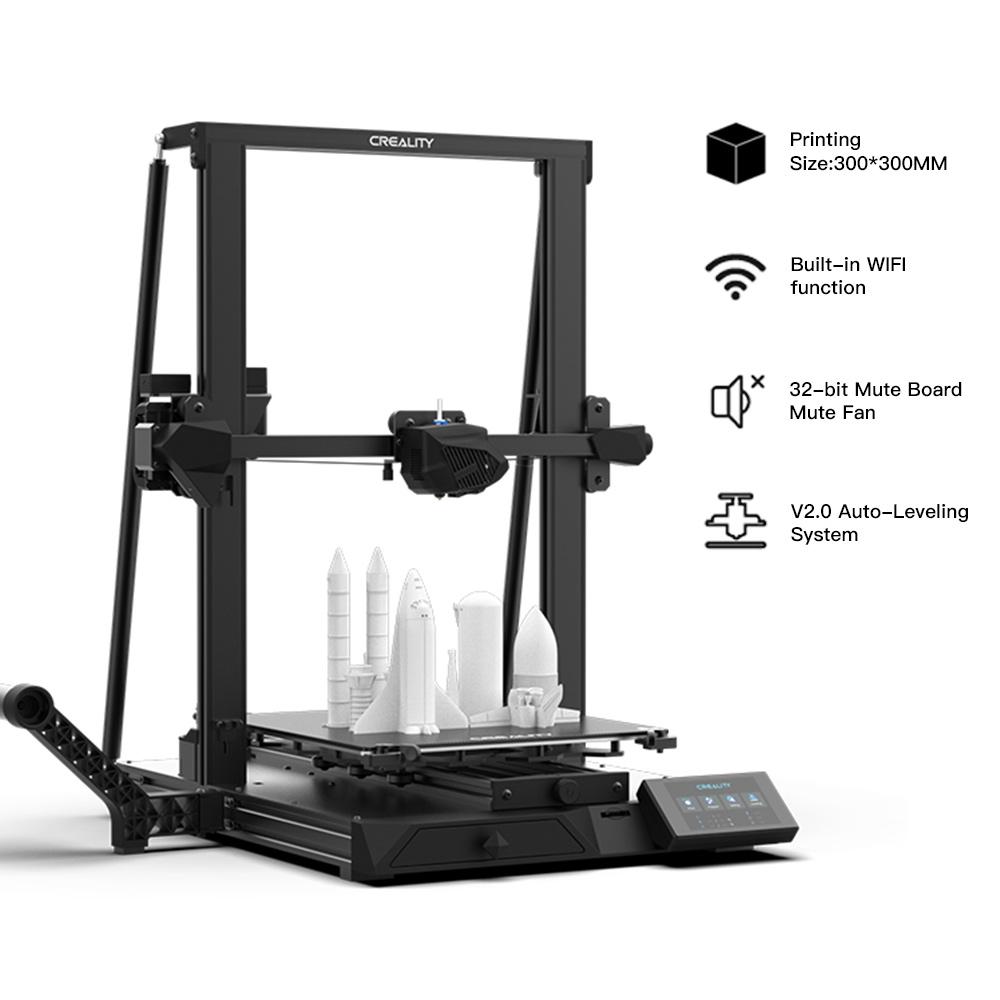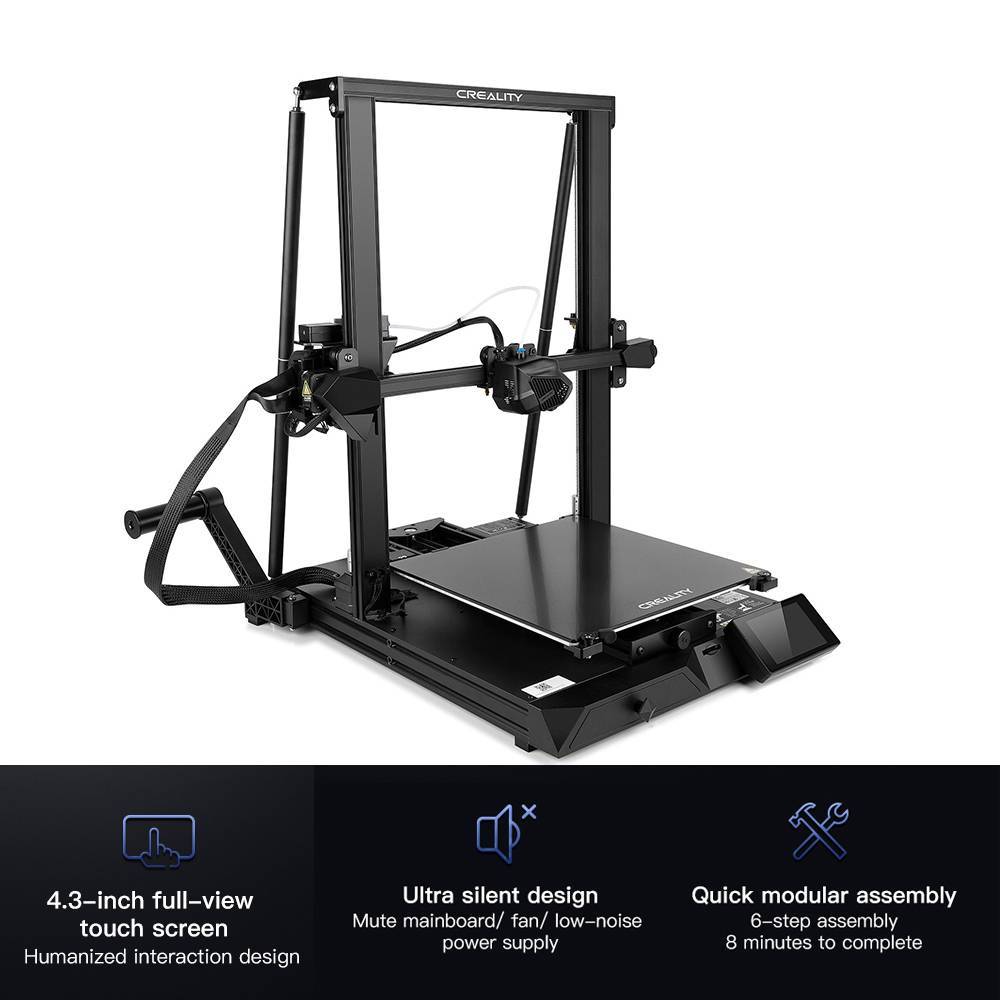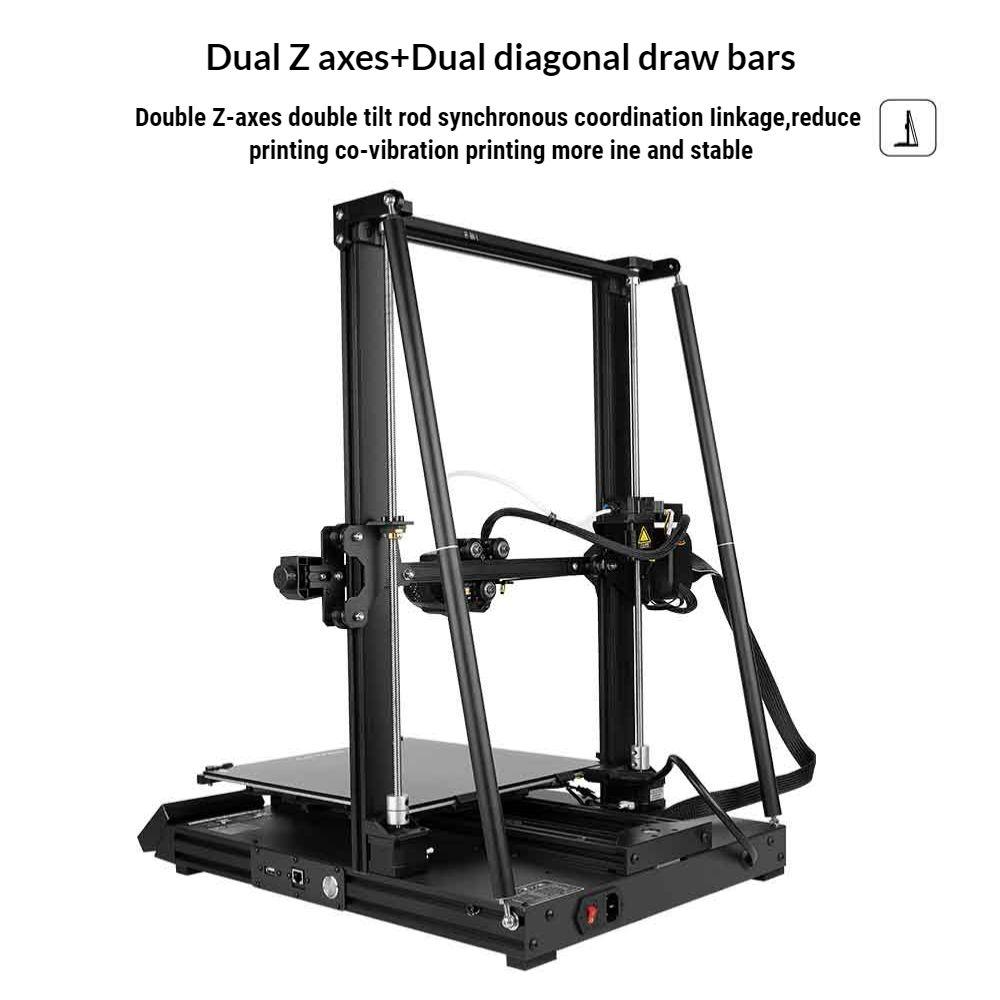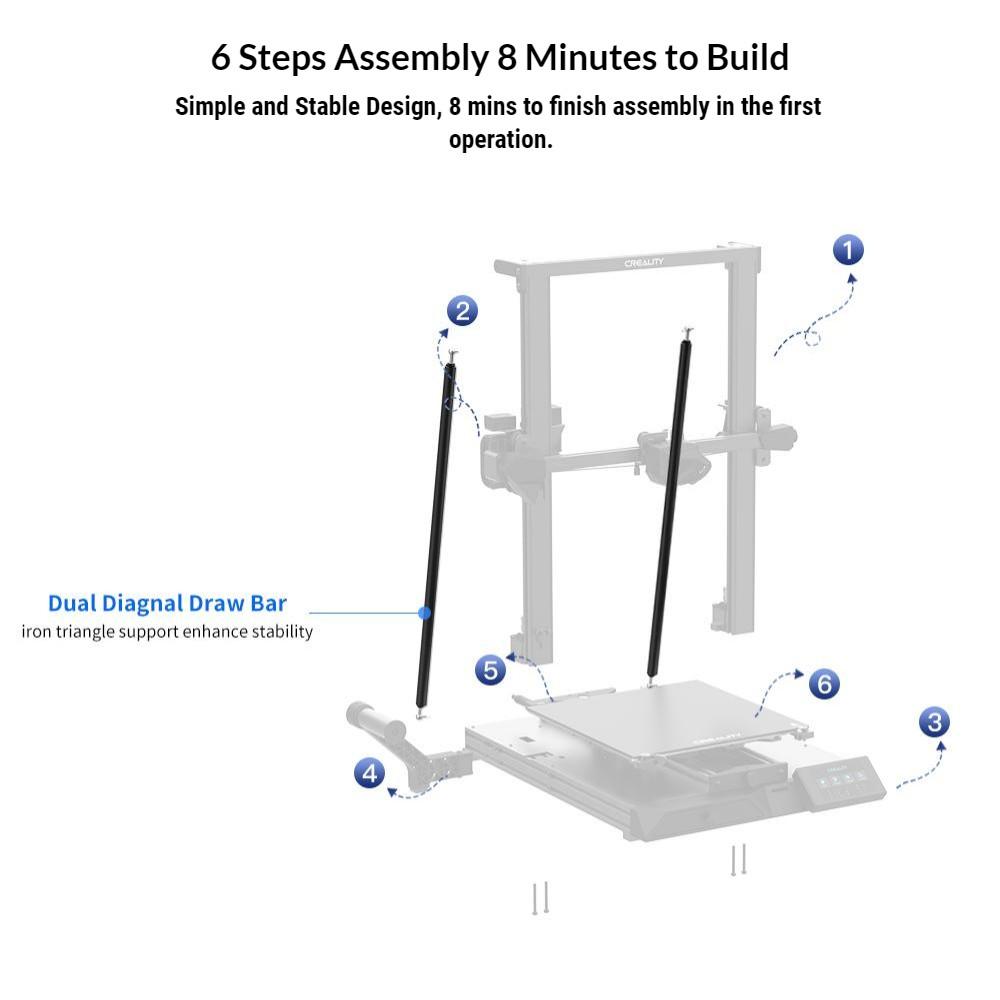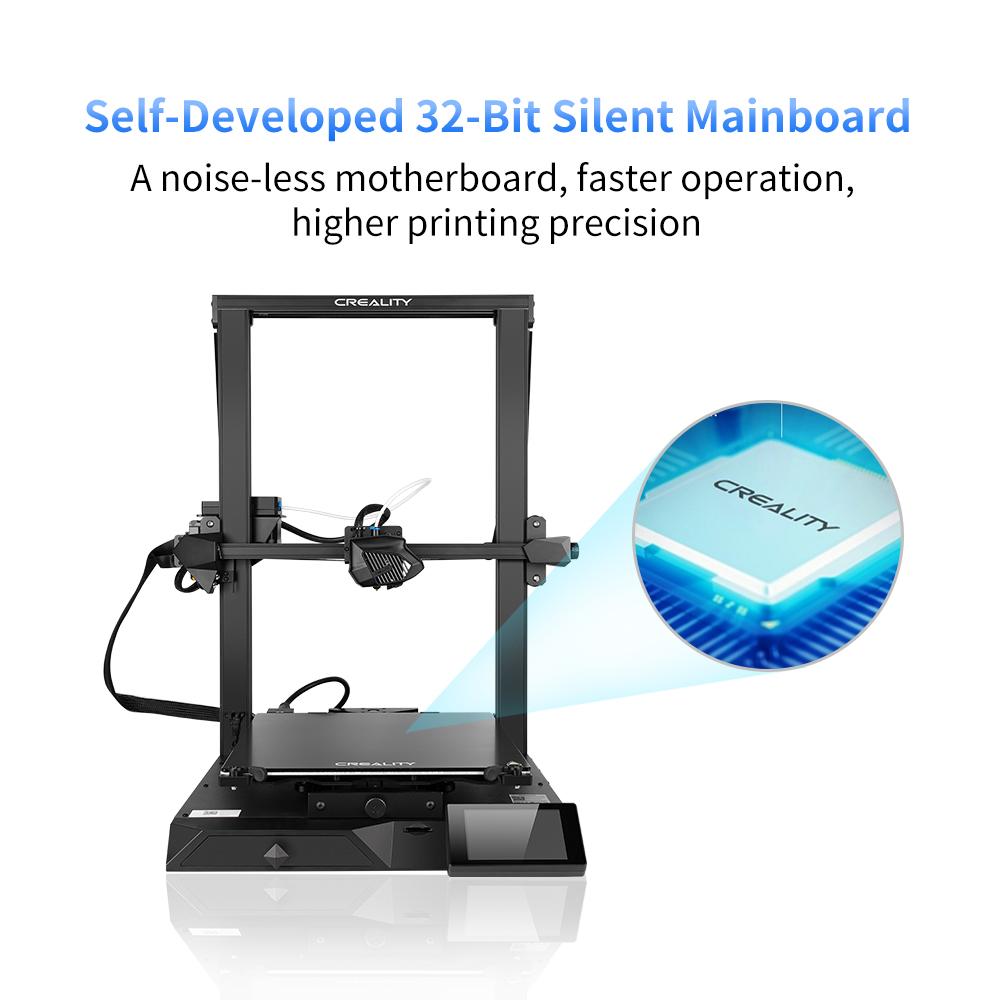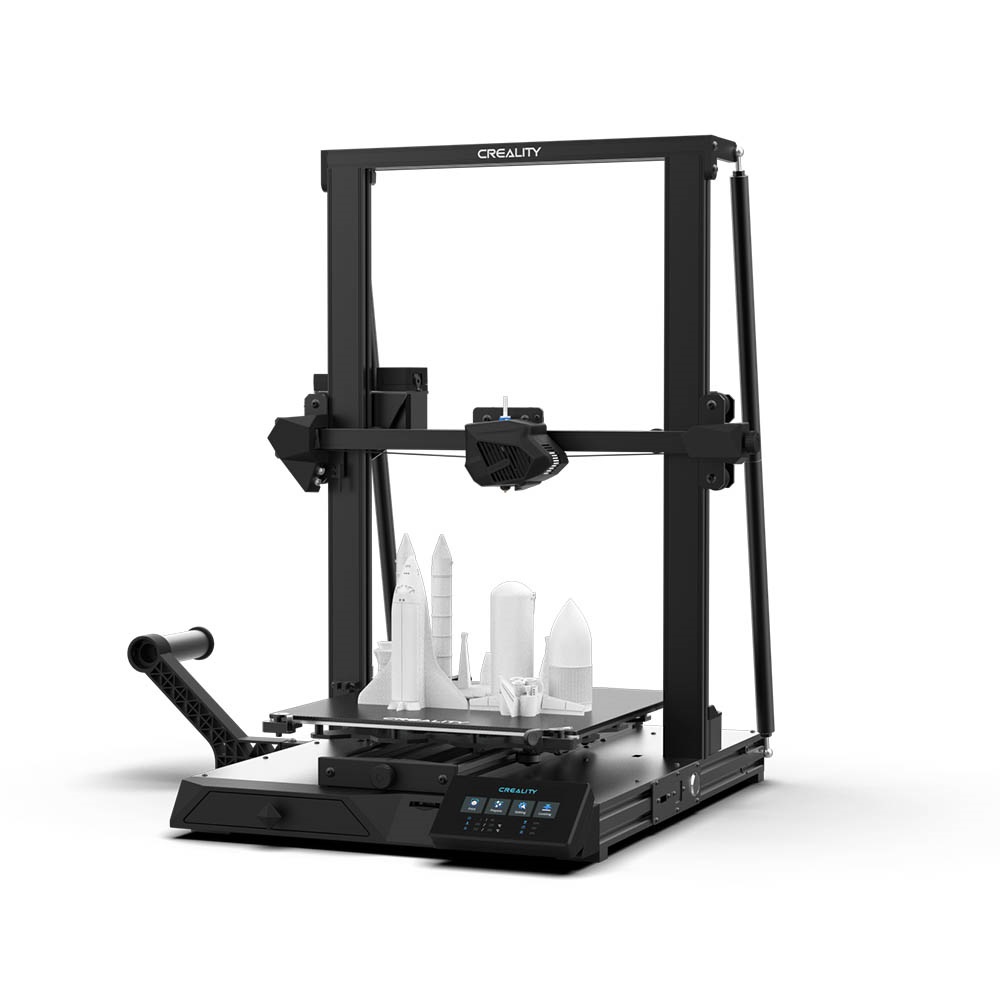 CR-10 Smart 3D Printer
Model-2

Please select product attributes before purchasing~~
Ship to
It is expected to arrive within and will cost
$
USD
to ship
This item can't be shipped to this Country/Region
Bundles
${ meal.bage }
${ meal.title }
${ meal.skus }
${ sku.name }:
${ skuVal }
People who bought this item also bought
Creality new FDM 3d printer-CR-10 Smart 7 Main features:
Built-in WIFI function: Remote control printing anytime, anywhere;
A Bit More Intelligence
Ultra-silent Design: 32 Bit Mute Board and

Mute Fan Design

;
Intelligent Auto-leveling: V2.0 Auto leveling way, is the same with CR-6 SE.
Screen Protection & Auto-shutdown;.
Safe and worry-free save energy and power.
6-steps to assemble 8 minutes to complete, easy to assemble.
Frequently asked questions:
Q: What is the Cura 4.9 settings or printer settings for the CR10 Smart?
A: You can set the printing parameters according to your needs; for different models, except for the difference in printing size, other printing parameters are basically the same. The recommended temperature of the PLA nozzle for printing is 200 degrees, and the recommended temperature of the hotbed is 60 degrees; The printing speed is recommended to be set to 3000mm/min, and the first layer or raft printing speed is set to 30%-50% of the printing speed Set retraction: retraction length: 10mm, retraction speed: 6000mm/min, raise the nozzle 0.2mm during retraction
Q: Does the CR-10 Smart come with a USB port or a build-to-order option for a USB port? Is there any other way of using Octoprint with the CR-10 Smart?
A: CR-10 Smart has a USB port, which can be connected to Creality WIFI BOX for control operation and printing.
Q: What is the best temperature for PLA? What materials can the CR 10Smart print?
A: The recommended temperature of the PLA nozzle is 200 degrees, the hotbed is 60 degrees. Printing Materials: PLA/TPU/PETG. For printing ABS etc materials, add an enclosure is needed.
Q: Can I use Octoprint? how to put Octoprint on a CR-10 Smart?
A: Blogger article tutorial: https://damsteen.nl/blog/2021/04/24/connect-creality-cr-10-to-computer-or-octopi
Video tutorial: https://www.youtube.com/watch?v=09r3qBKuWiE
Q: Is it the same with CR-6 SE? What's the difference between CR-10Smart and CR-6 SE?
A: Yes, it is the same leveling way and appearance designs with CR-6 SE.CR 10 Smart equipped with the wifi connection, power protect, touch screen and Dual Z-Axis, etc. Parameter comparison - CR-6 SE, CR-10Smart, CR-10V2, CR-10V3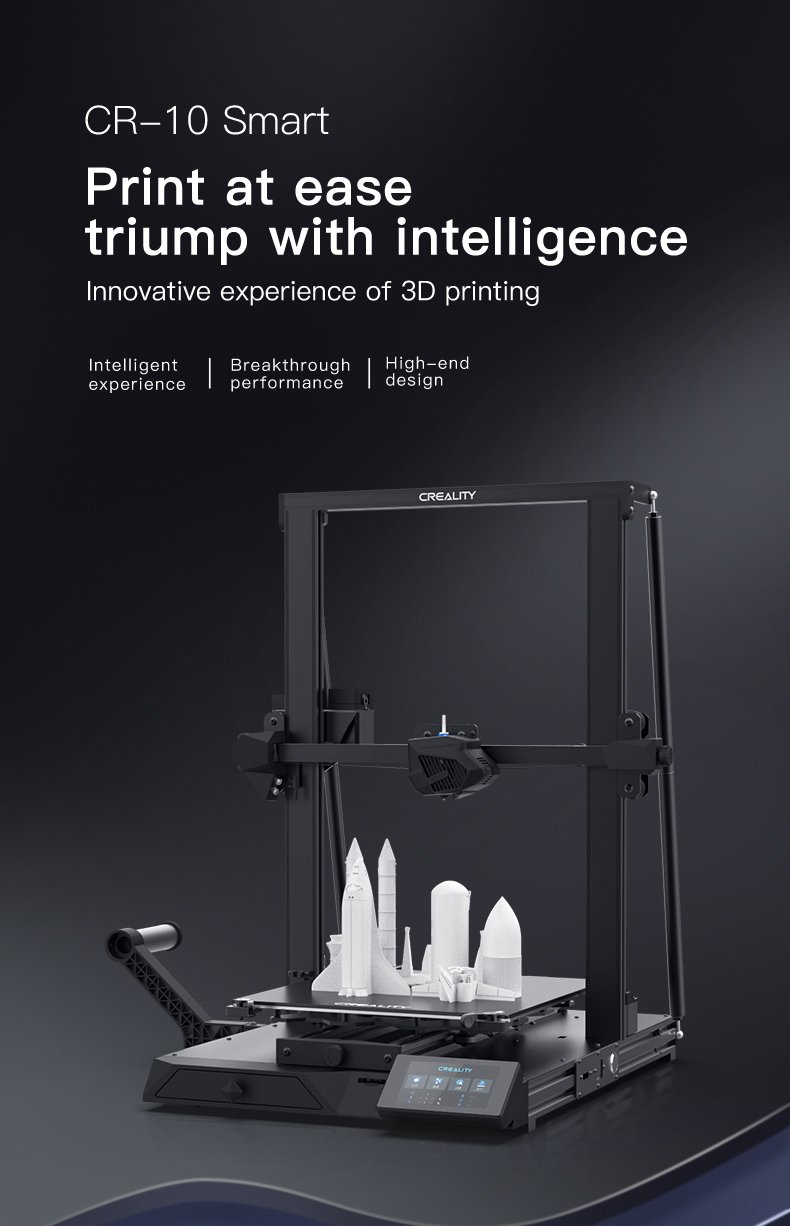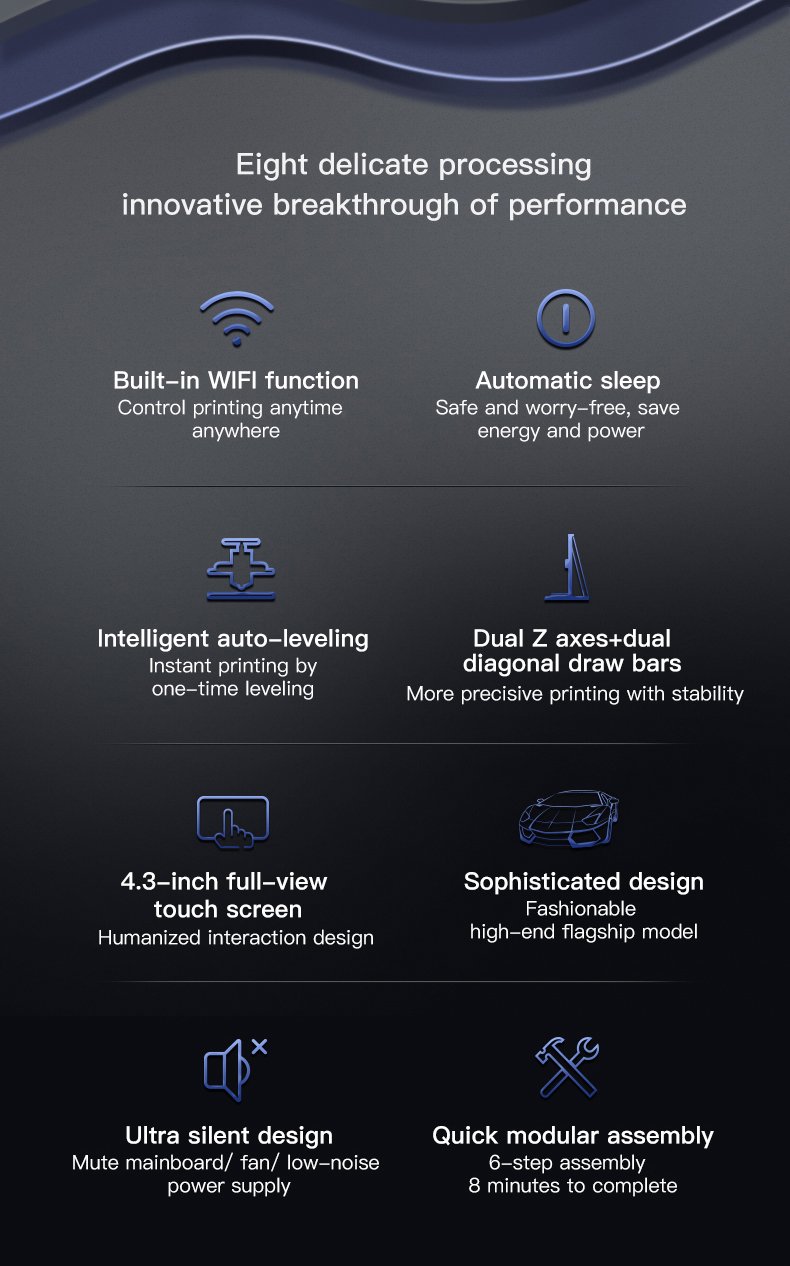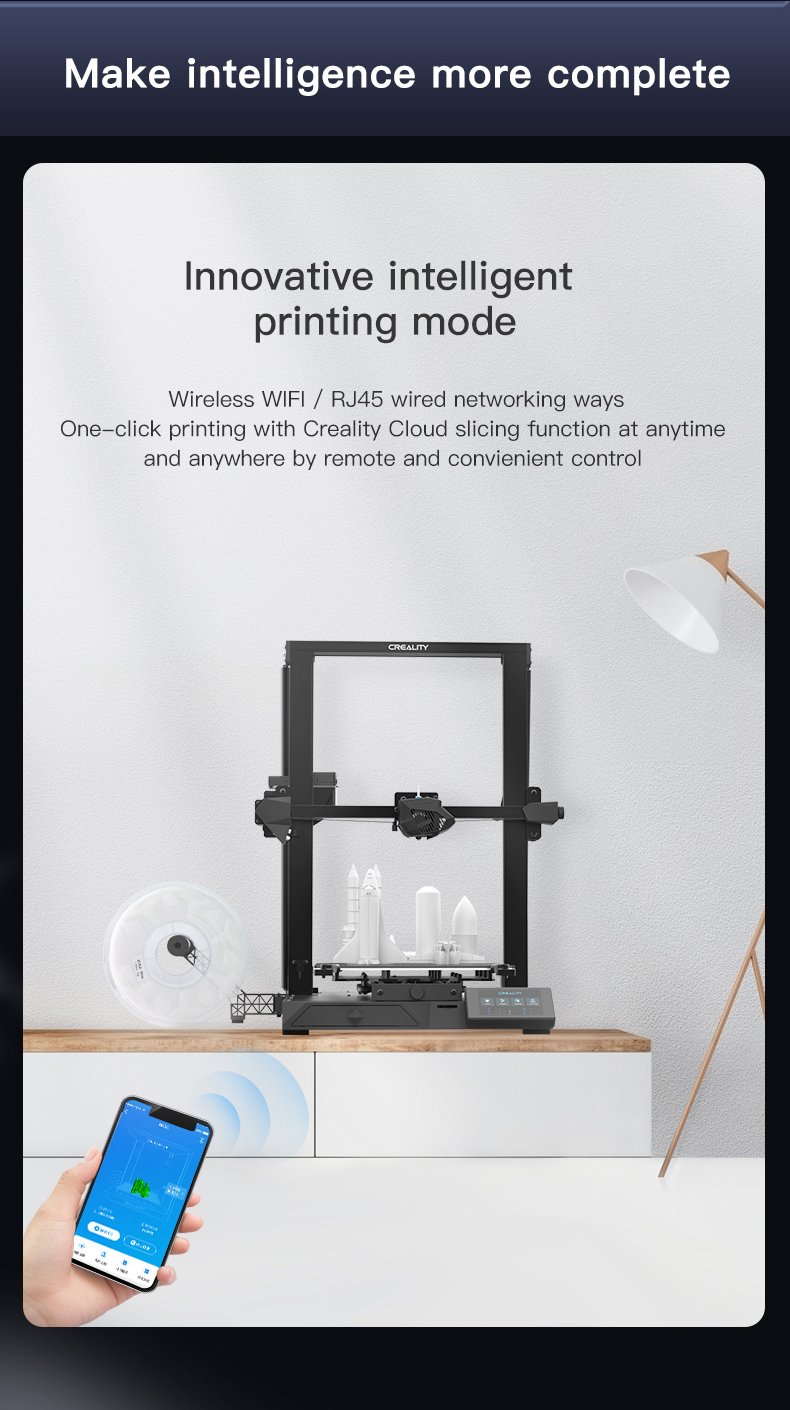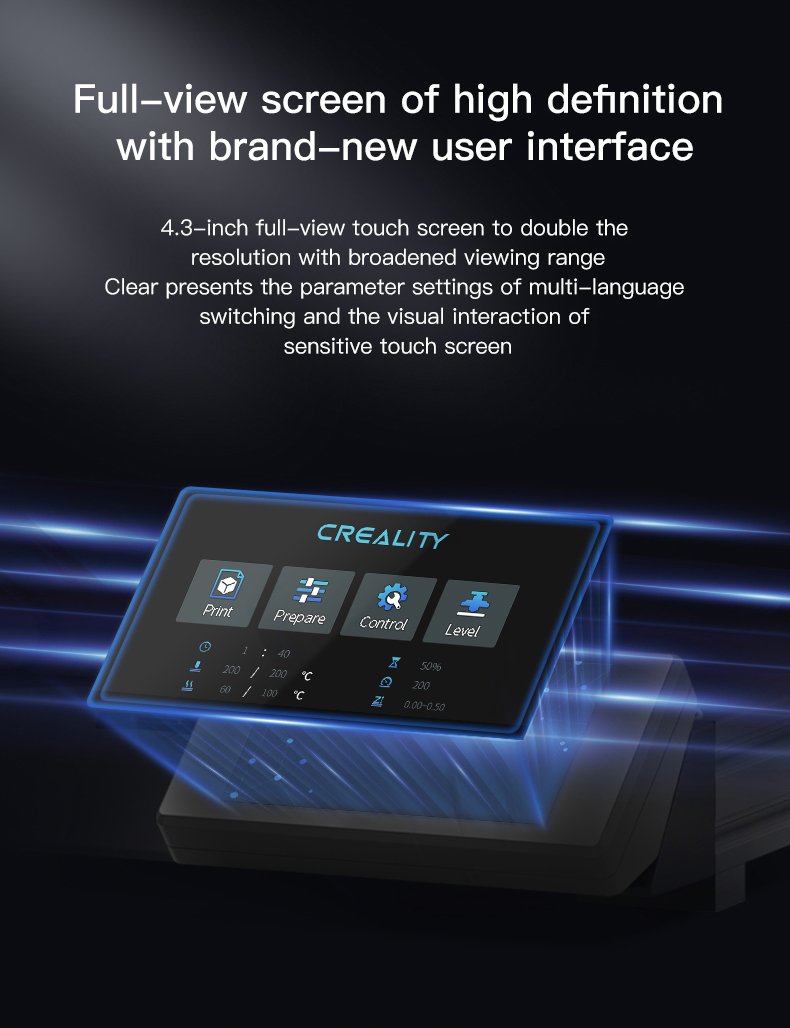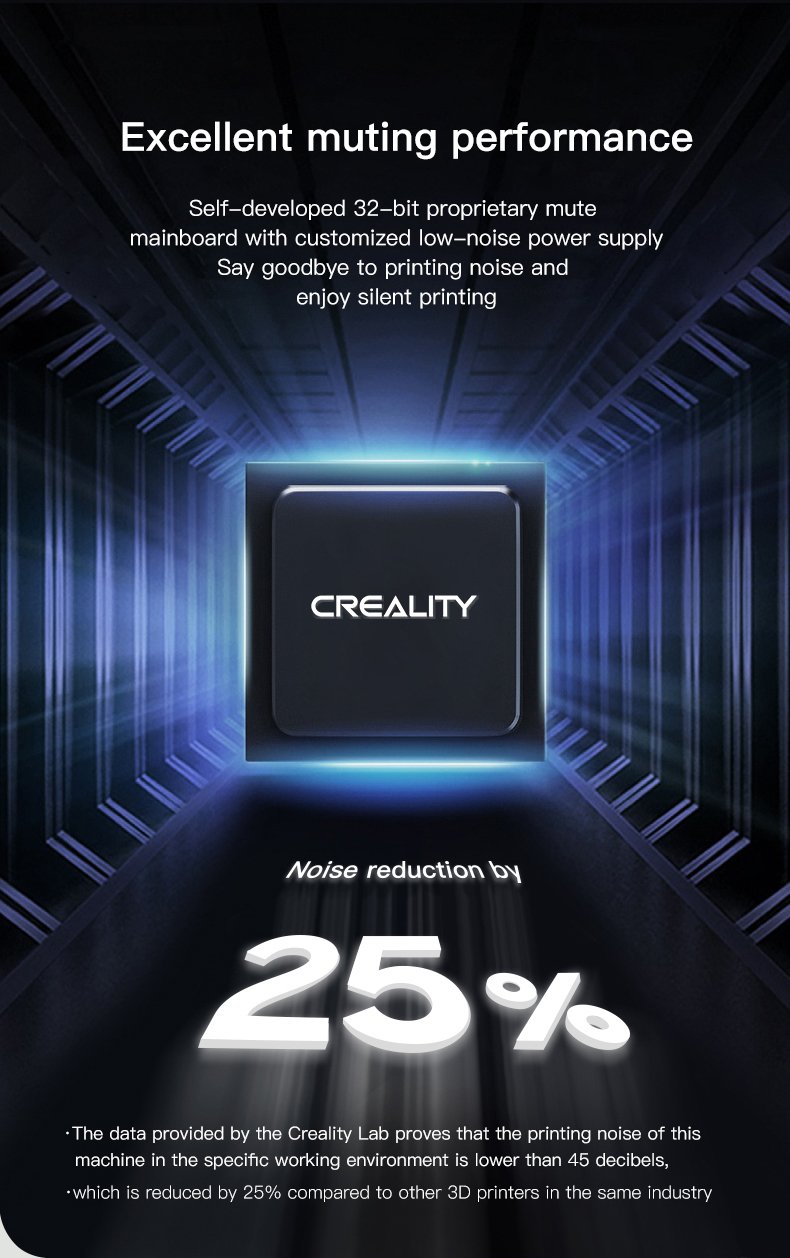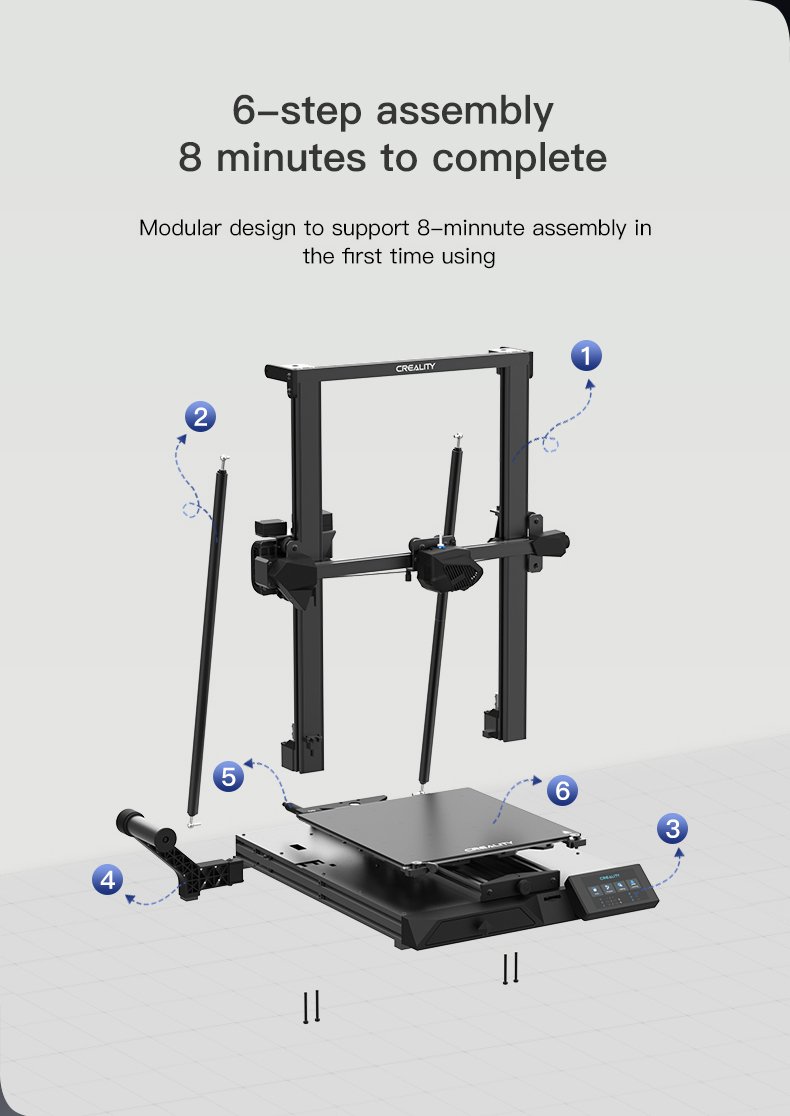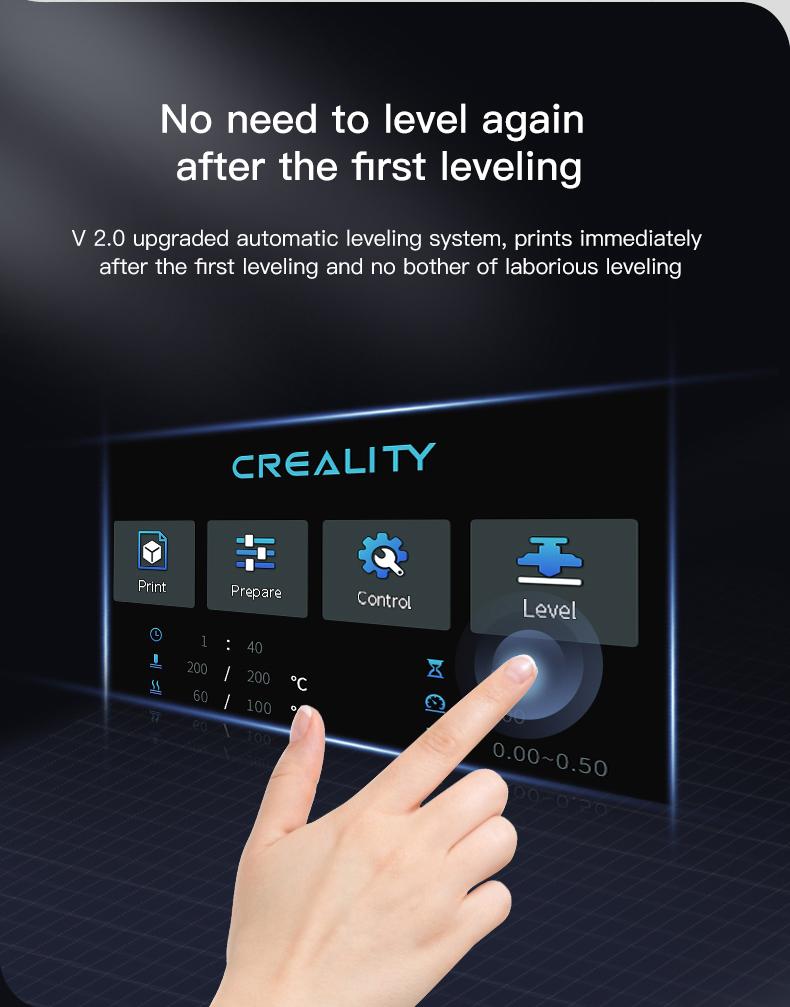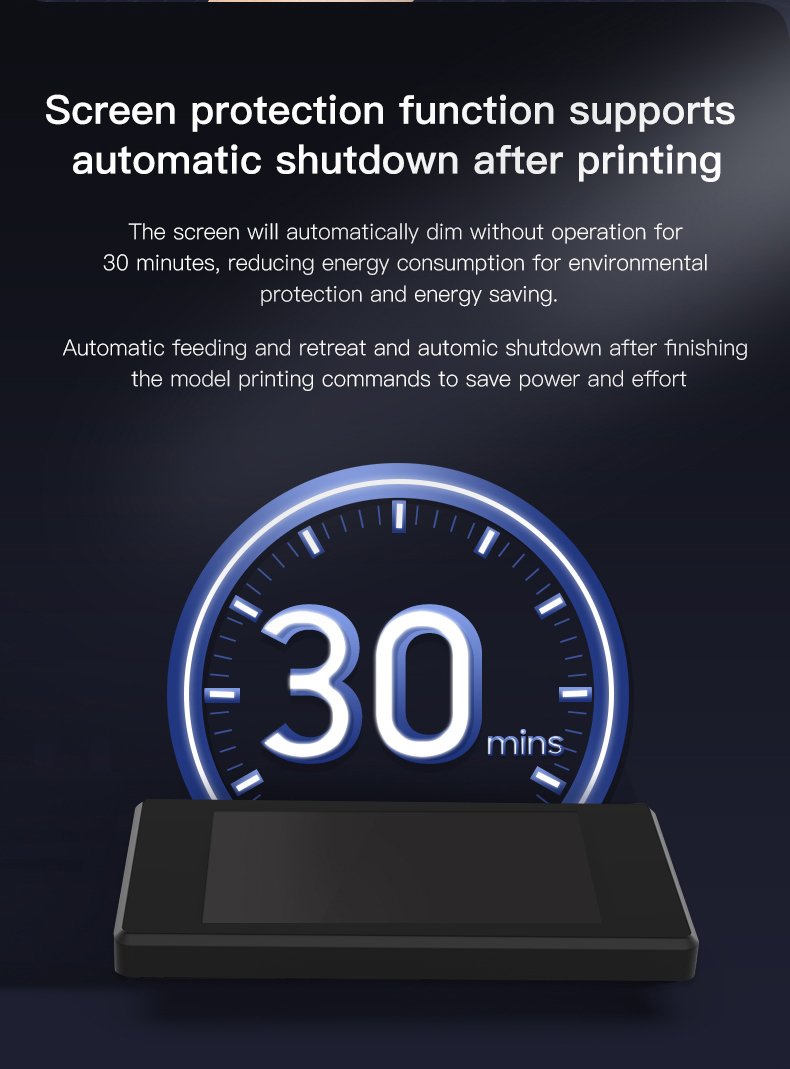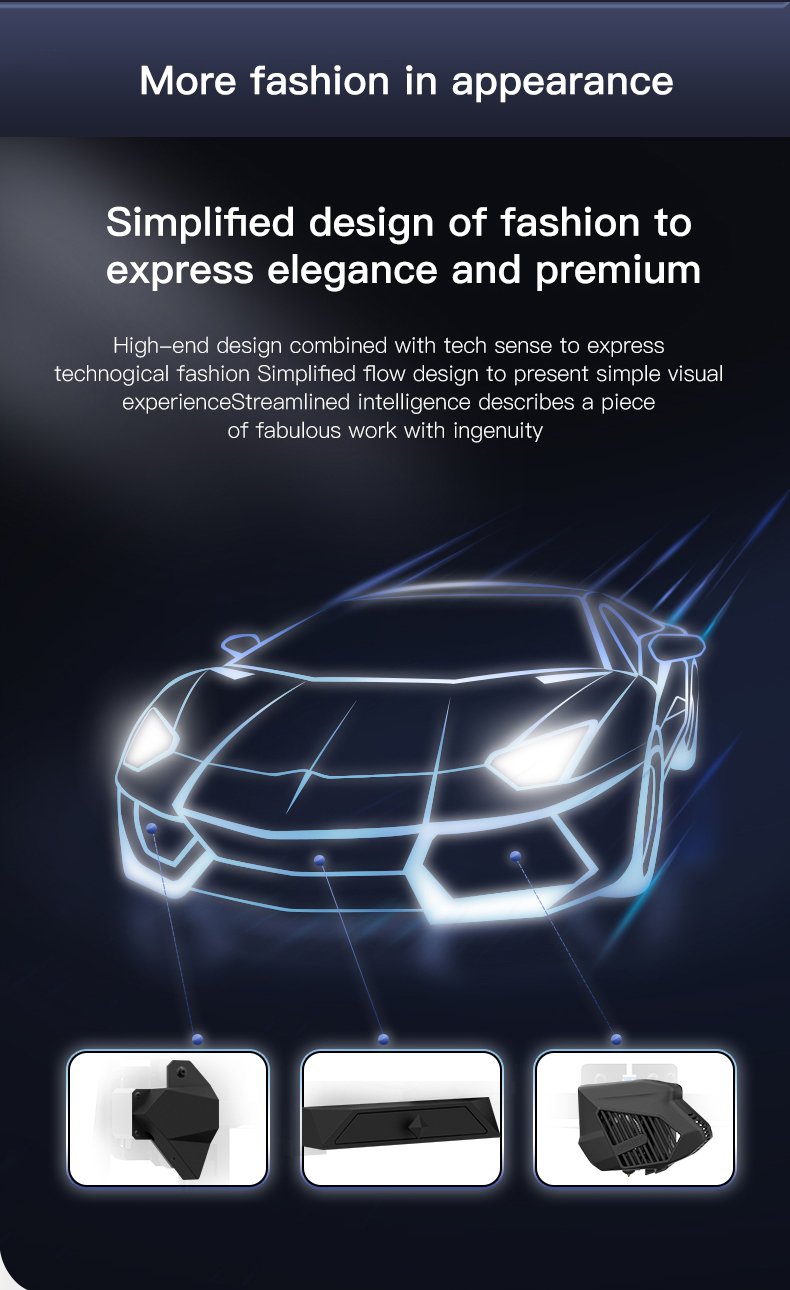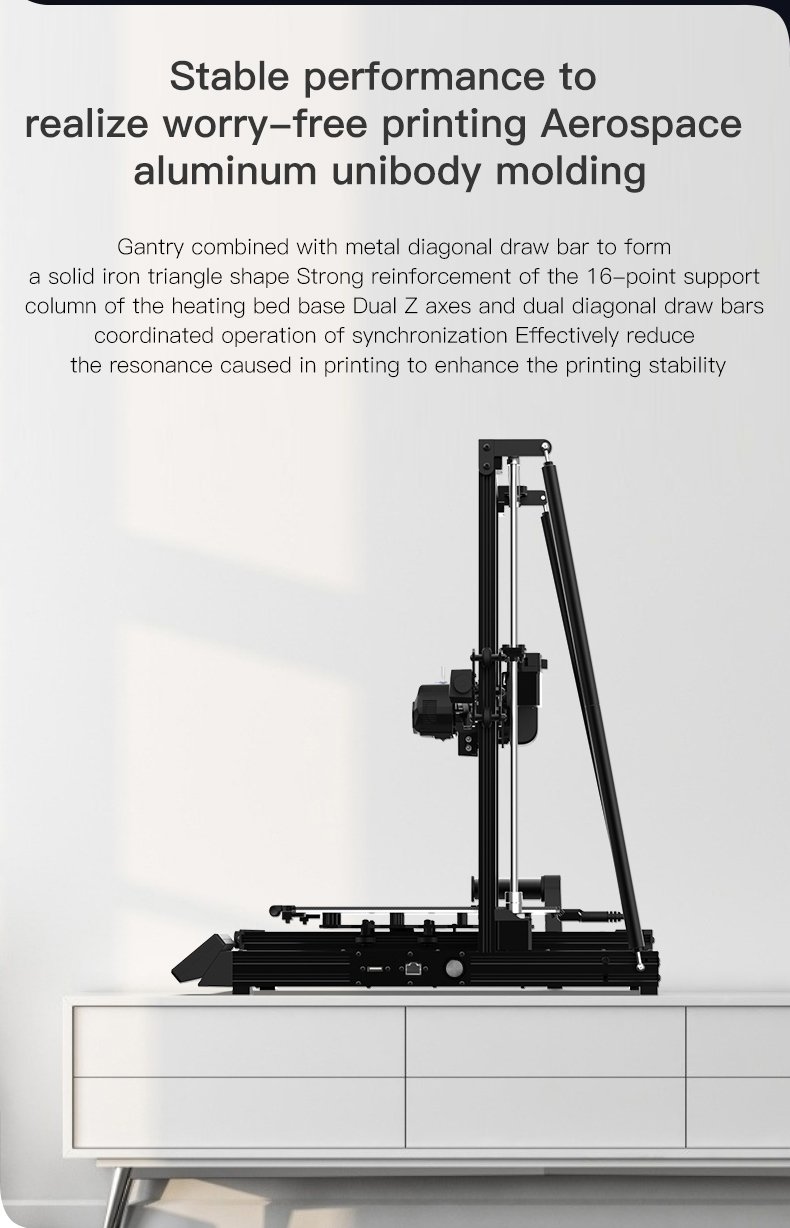 CR 10Smart(2021.09)
Firmware Specification: Version 1.0.10, version upgrade, the main optimization about the extruder does not turn
Download
Customer Reviews
Write A Review
Ask A Question
Reviews (1)
Questions (1)