Creality Ender-3S1 Pro: Bringing High Temperature 3D Printing to the Desktop 3D Printer.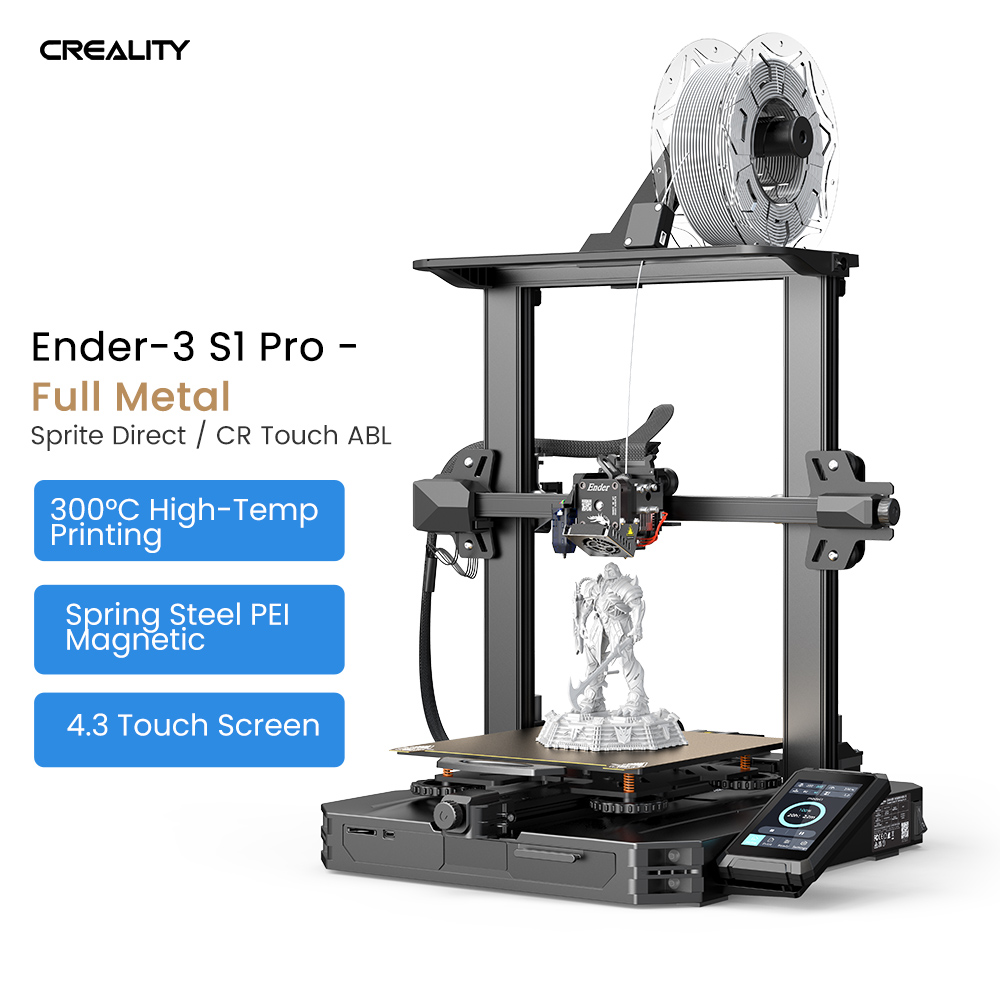 Ender-3 S1 Pro CR Touch Auto Leveling | Sprite Full Metal | 300°C High-Temp 3D Printer.
The Ender 3 S1 Pro is a new and improved version of the very successful Ender 3. Equipped with a newly developed direct dual-gear extruder, automatic bed leveling, 32-bit silent mainboard, among other things, the S1-Pro is a very affordable printer with everything you could wish for at this price point.
- Sprite Full-Metal Direct Drive Extruder with dual gear
- Up to 300℃ high-temp printing support multiple filaments.
- Spring Steel PEI Magnetic Build Plate.
Ender 3 S1 Pro - High Temp Direct Drive 3D Printer from Chep
Chuck takes a look at the 300°C HotEnd - Creality Ender 3 S1 Pro. He shows you the features and compares it to the Ender 3 S1. How does it compare to the S1? What do you get for the extra cost?
The Ender 3 S1 Pro Review! - From BV3D: Bryan Vines