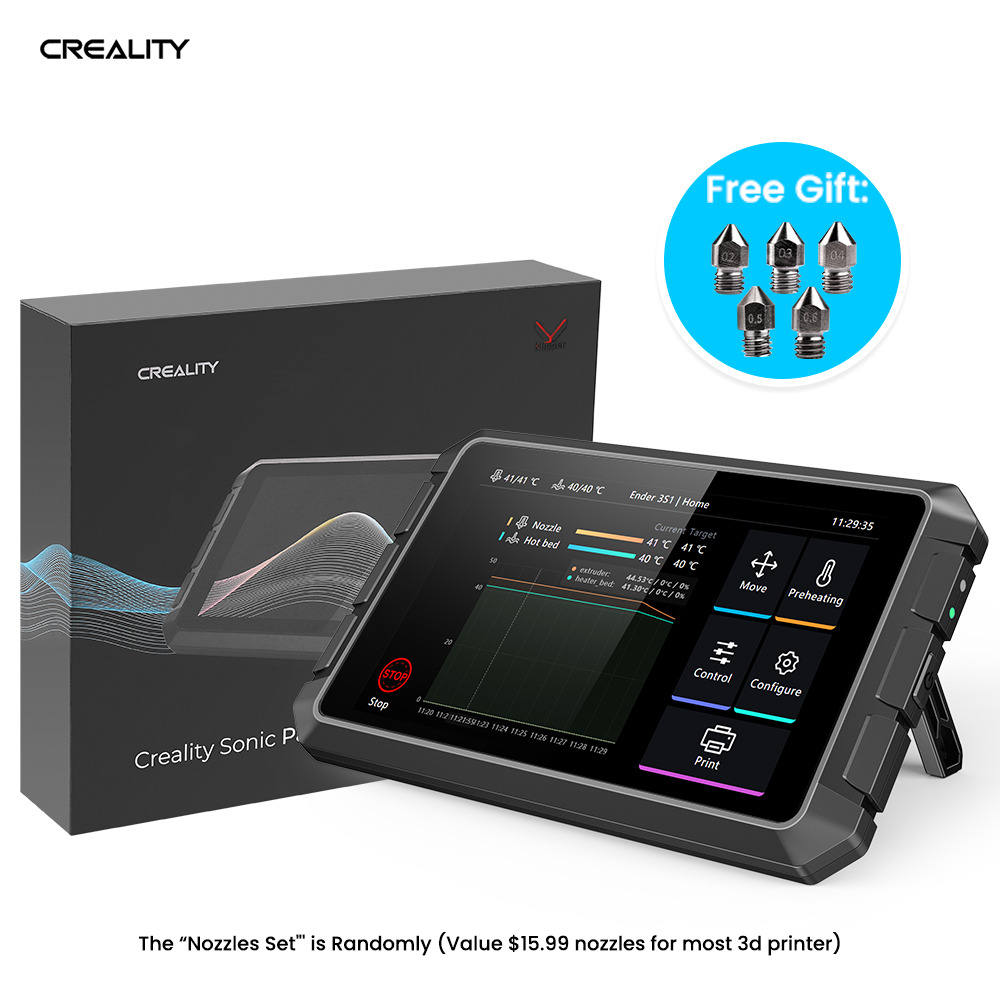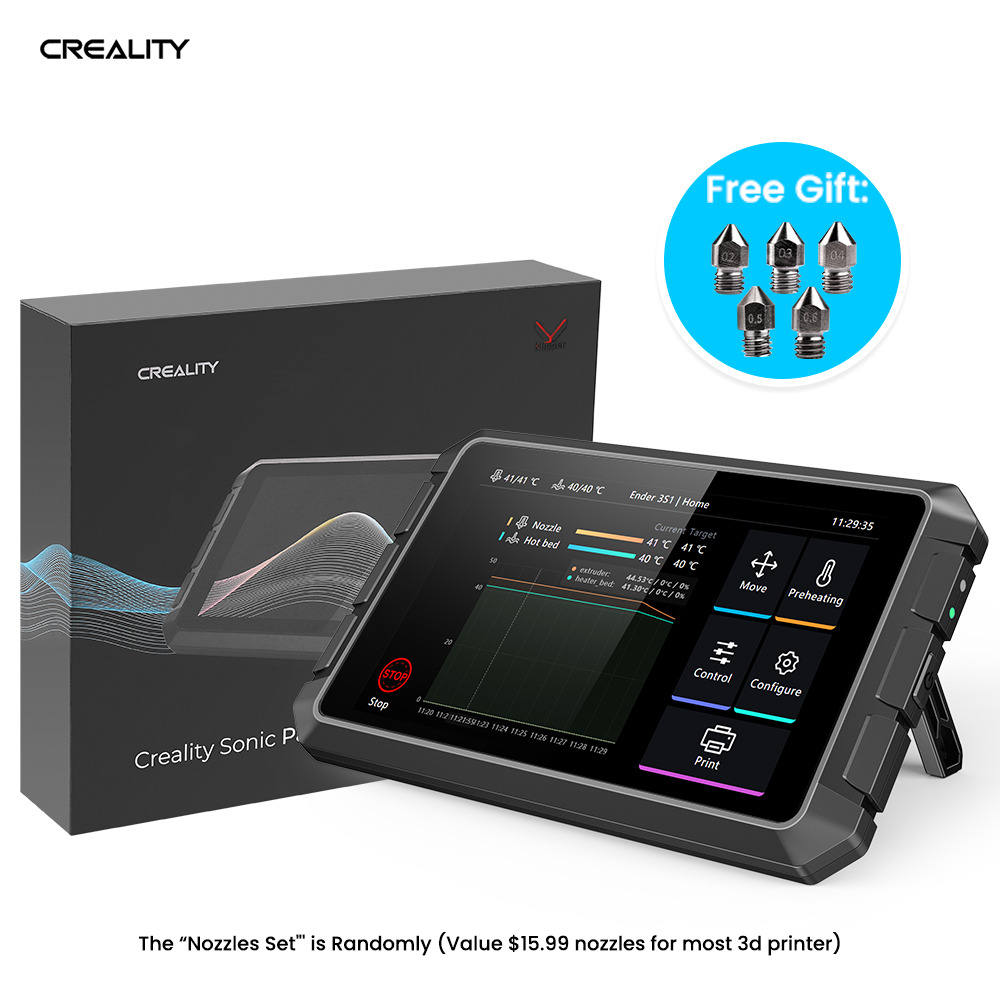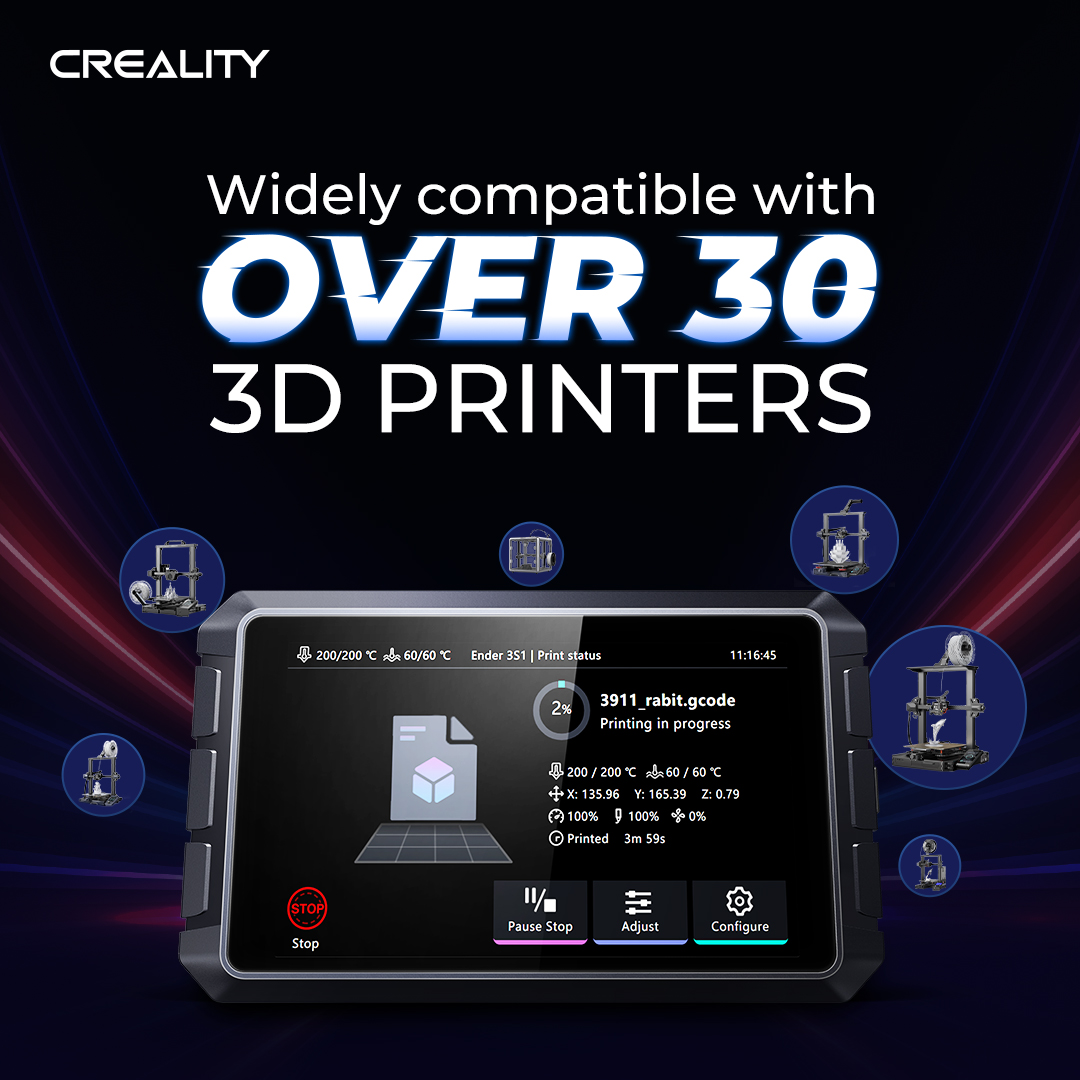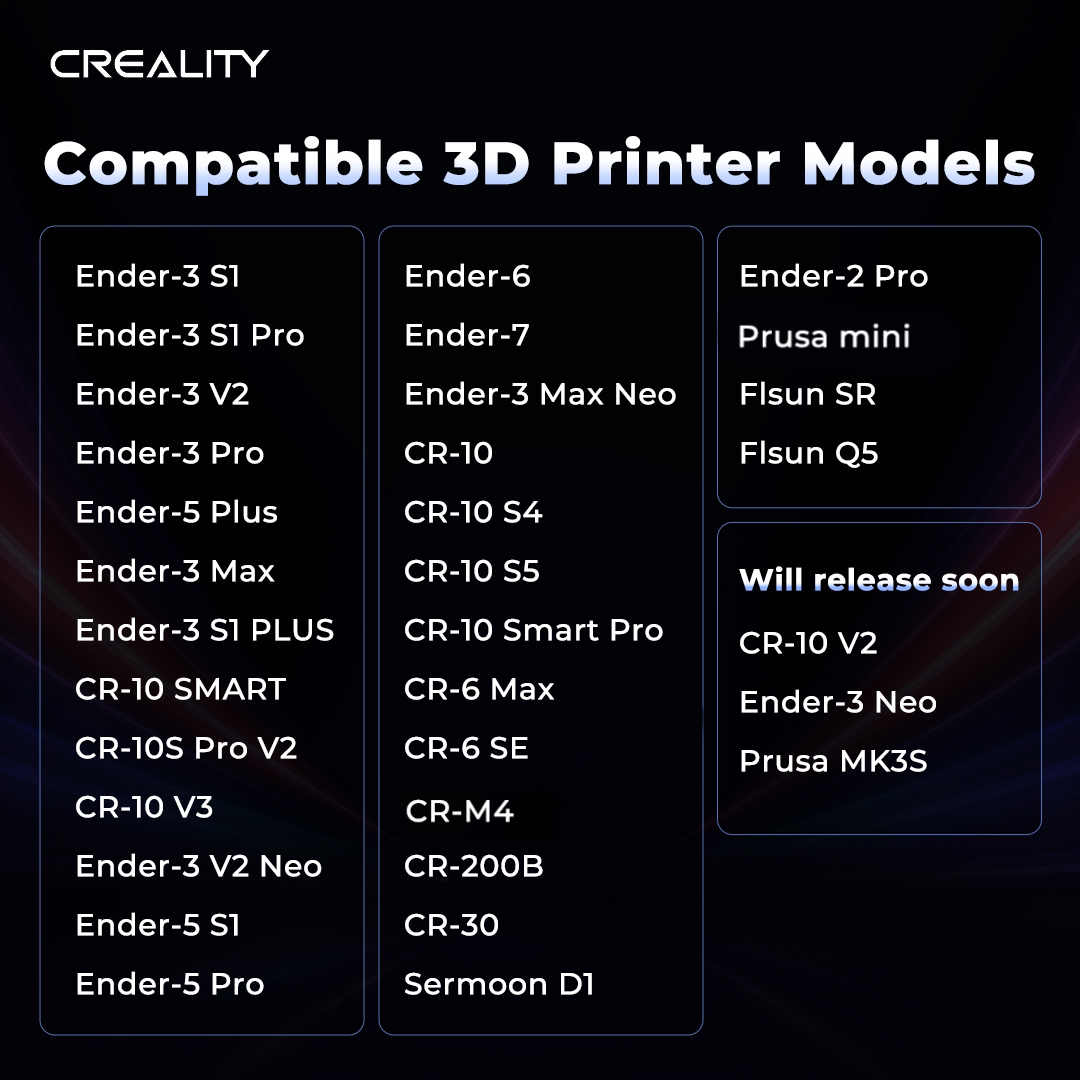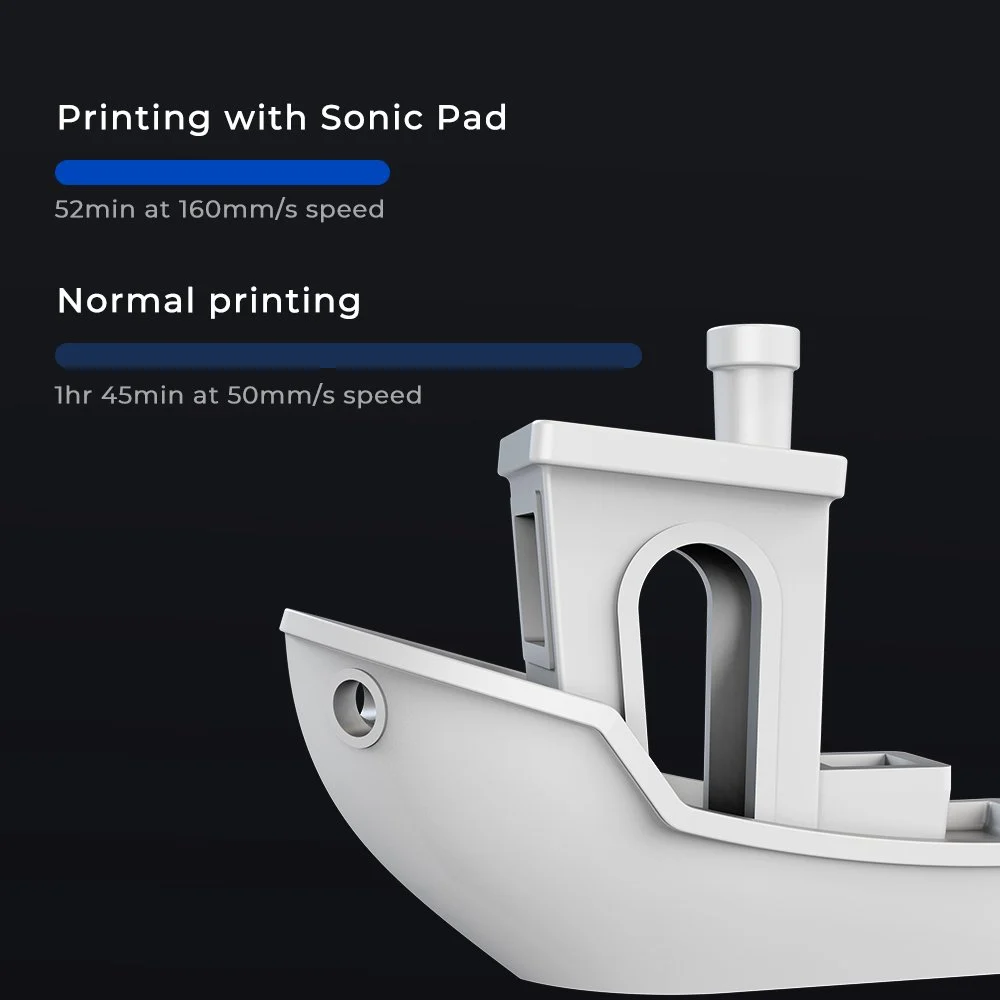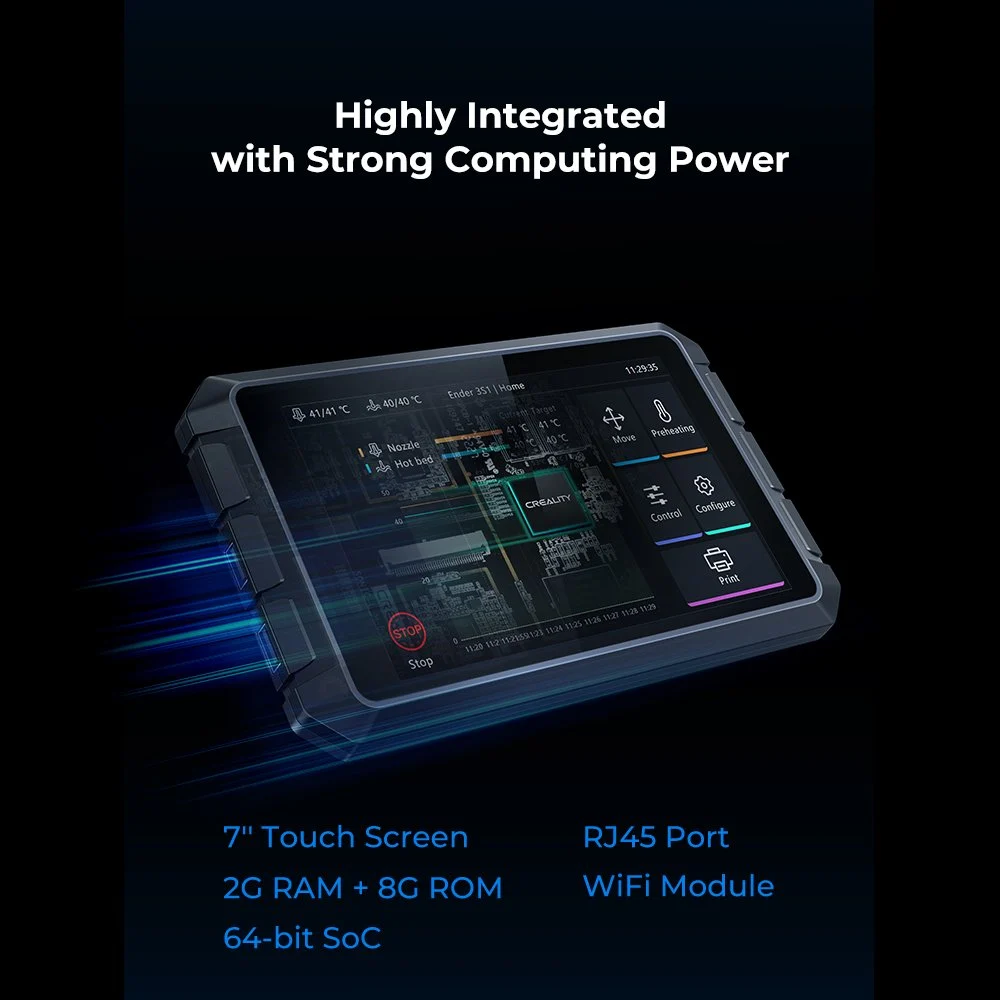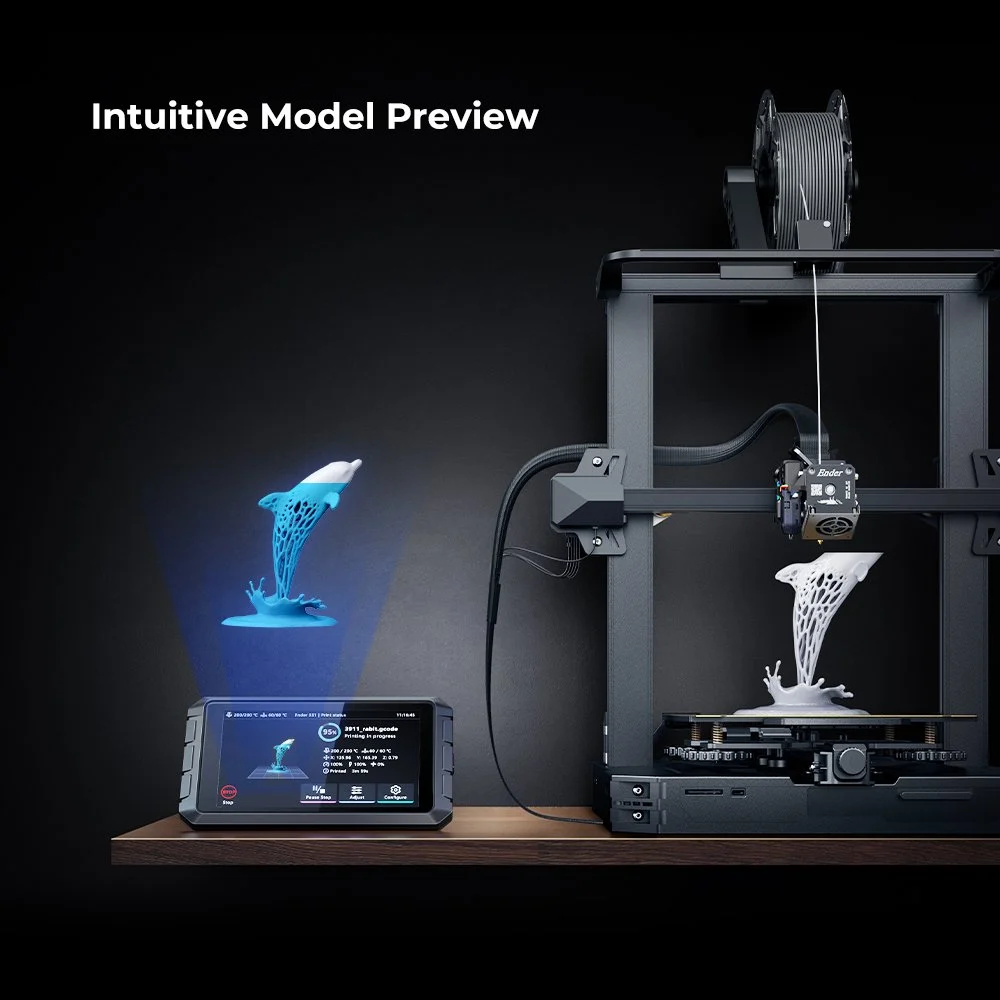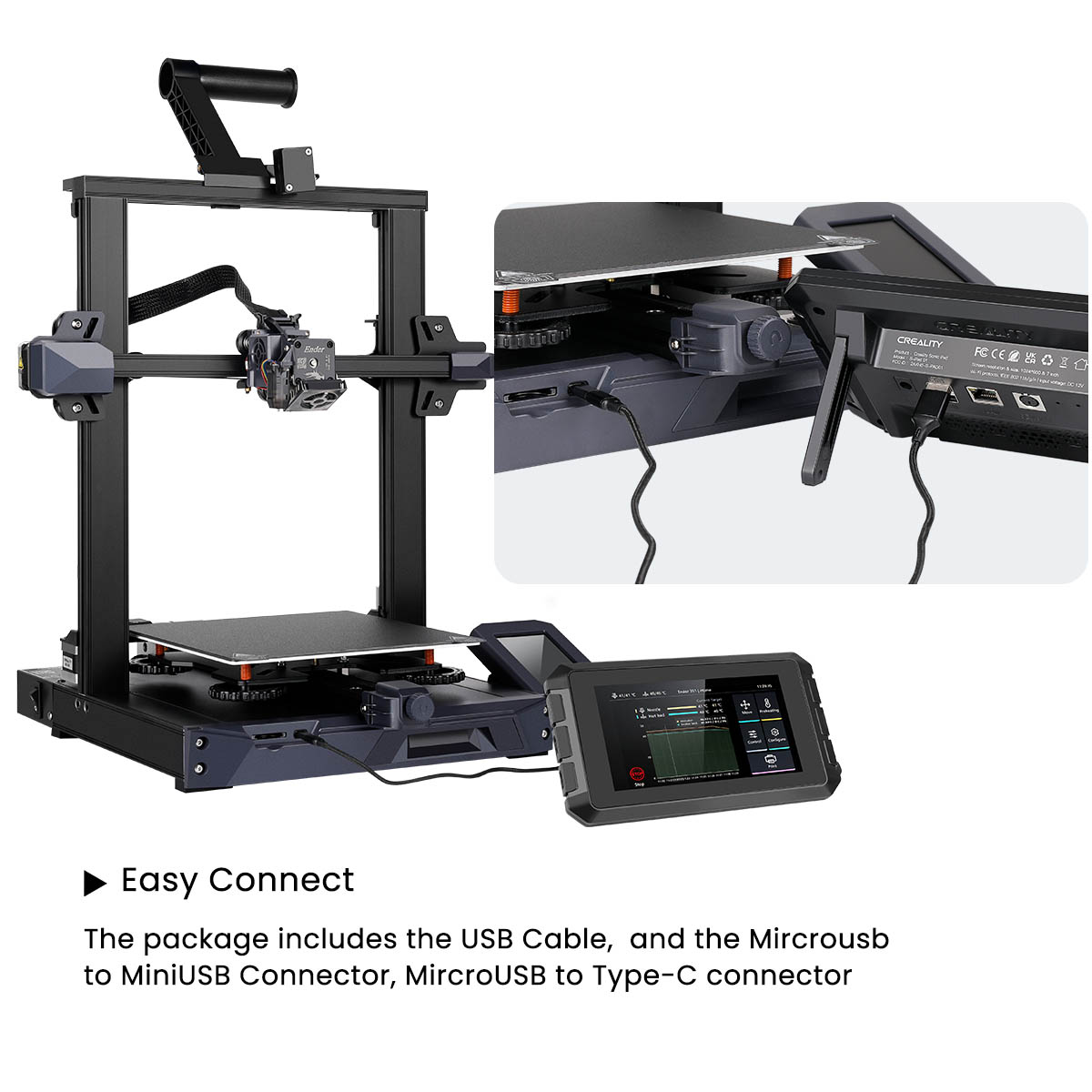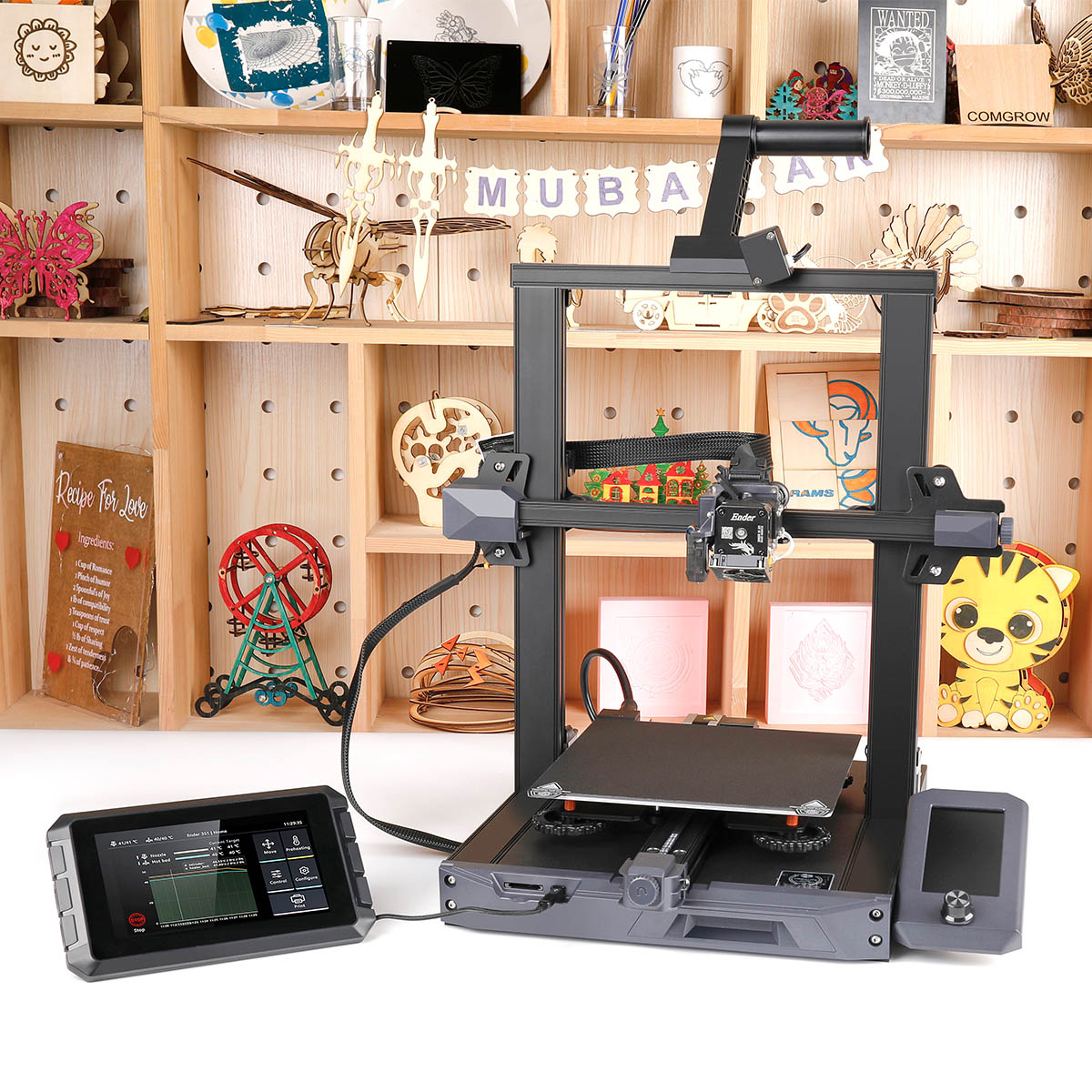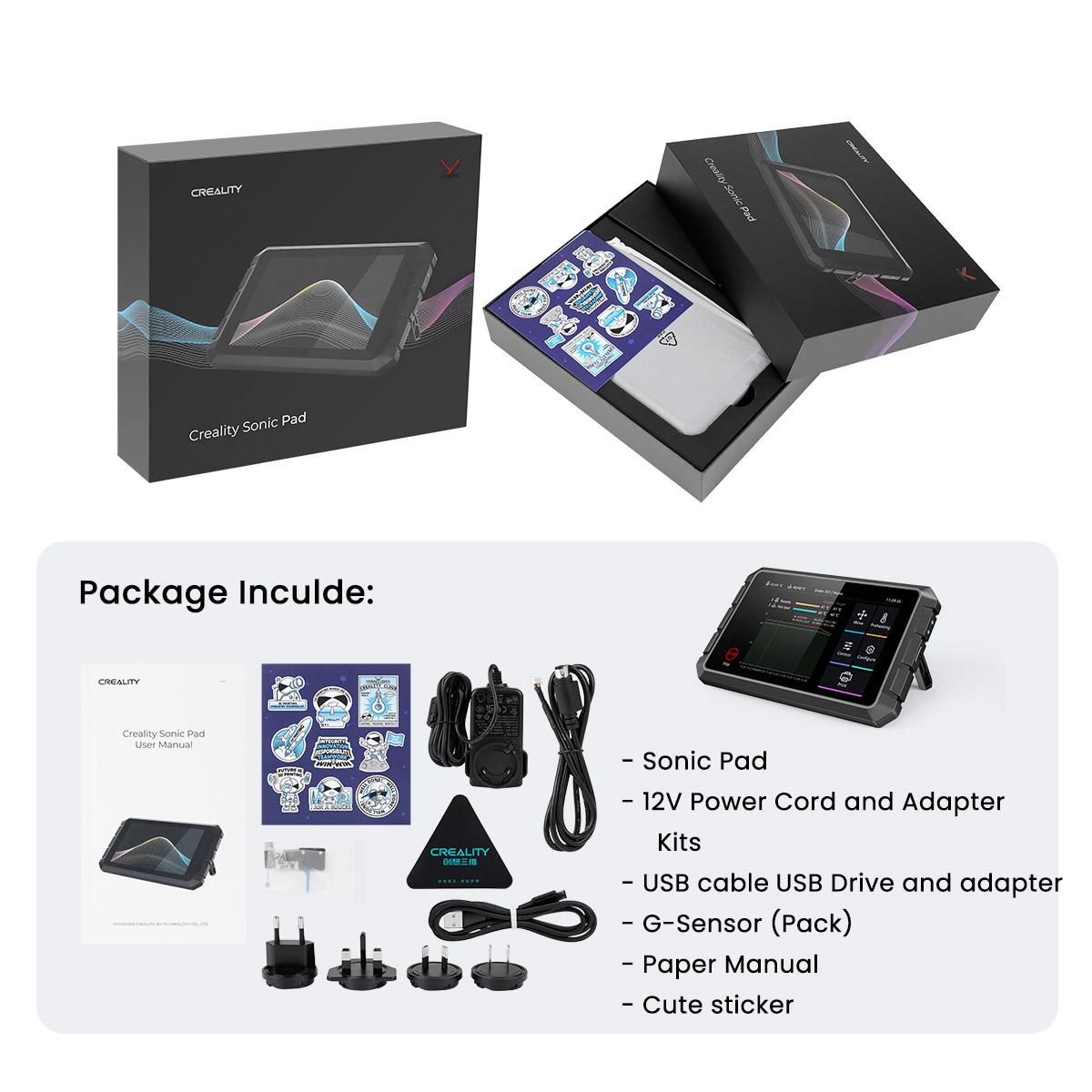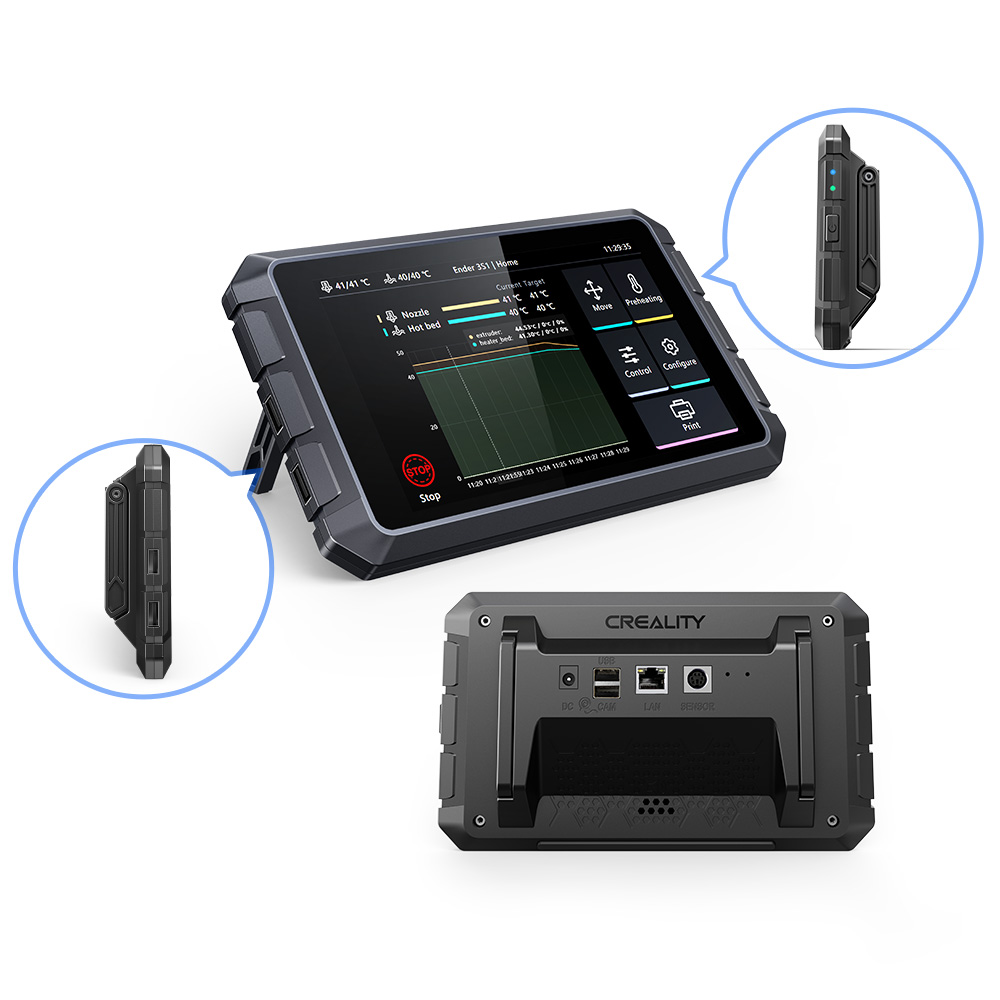 Creality Sonic Pad, Klipper System 2-5X Print Speed
Kits(Set)

Please select product attributes before purchasing~~
Ship to
It is expected to arrive within and will cost
$
USD
to ship
This item can't be shipped to this Country/Region
Bundles
${ meal.bage }
${ meal.title }
${ meal.skus }
${ sku.name }:
${ skuVal }
Creality Sonic Pad, Open-Source 3D Printing Pad Based on Klipper. Compatible with most FDM printers in the market (Ender-3 V2, Ender-3 S1, Ender-3 S1 Pro, Ender-5 Series, CR-6 Series, and CR-10 Series have been pre-configured).
Features 1:
Highly Integrated Klipper features
- Printing Speed Up!
- Connectivity Easily / Upgraded Easier
- Easy to run out of the Klipper firmware in Sonic Pad, Support personalized requirements.
The Creality Sonic Pad provides users with a full suite of Klipper's unique features, including high print quality and speed, resonance compensation (input shaping), pressure/linear advance, and flexible macros.
Klipper's complex installation process has been a pain point that hinders many 3D printing beginners from trying this powerful firmware. The Creality Sonic Pad can connect to almost any FDM 3D printer available on the market via a USB cable. Besides. Sonic Pad supports user-defined programmable macros for a personalized function.
Feature 2: Intuitive UI & Real-Time Preview
- The Sonic Pad supports sliced model preview using Reality Print, Ultimaker Cura, Prusa Slicer, and Super Slicer.
[Presently, Real-time preview is available for models sliced with Creality Print]
- 7-inch color touch screen that unlocks strong computing capability.
The printing process will be rendered with a visual resembling a water-filling effect and can be updated in real-time to Creality Print.
It can be operated either by the built-in touch screen, remotely on the phone, or a PC from the web UI when connected to a LAN. Control Access from Multiple Platforms.
Feature 3: Plug and Play
- Supports/Compatible with FDM printer, which has a USB interface. With the included configuration manual, it is easy to set things up.
-Pre-configured for Ender-3 V2, Ender-3 S1, Ender-3 S1 Pro, Ender-5 Series, CR-6 Series, and CR-10 Series, so you can get it going in seconds.

Sonic Pad Specs:
- Powered by a 64-bit CPU and mainboard
- 4 USB ports, carrying 2Gb RAM and 8Gb ROM - OTA/USB Upgraded
- Equipped with RJ45 Ethernet port and one WiFi module, enabling remote control of printers.
Users can buy a camera module separately from the tablet for real-time monitoring and time-lapse photography, unleashing more creativity.
Upgrades & Purchase Note
The New Pre-Configured Printer of Sonic Pad is as follows:
Ender-3 Pro, Ender-5Plus, Ender-3Max, Ender-3S1 Plus, CR-10Smart, CR-10S ProV2, CR-10V3, Ender-5 S1, Ender-5 Pro , Ender-6, Ender-7, Ender-3 Max Neo, CR-10, CR-10 S4, CR-10 S5, CR -10 Smart Pro, CR-6 MAX, and CR-6 SE.
Added the function of controlling multiple 3D printers, supporting four printers simultaneously. (NOTE: After the upgrade is complete, the printer needs to be added again, the previous config file will back up with the name of Printer_bak_single.cfg)
The rest of Creality FDM printers will catch up soon...
Purchase Note:
1) (Please confirm your mainboard Version and Chip model before configuring.)


2) Presently, the Sonic Pad COULD NOT WORK WITH: Laser Engraver(Kit) and WIFIBOX, etc. Product. Sonic Pad does not support Laser engraving.
*Update: Creality Sonic Pad User-Defined Printer Tutorial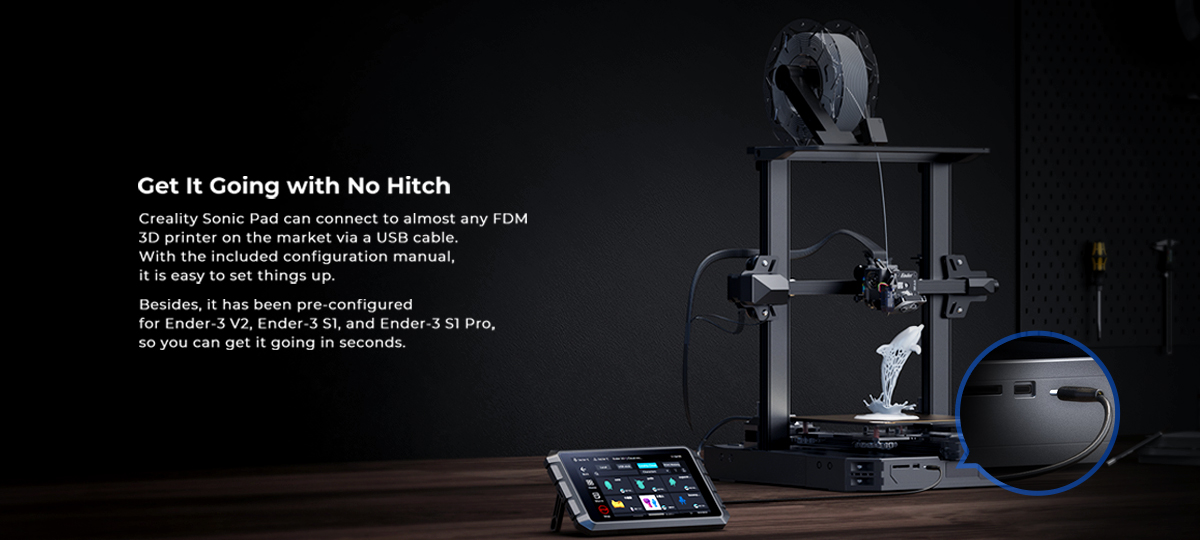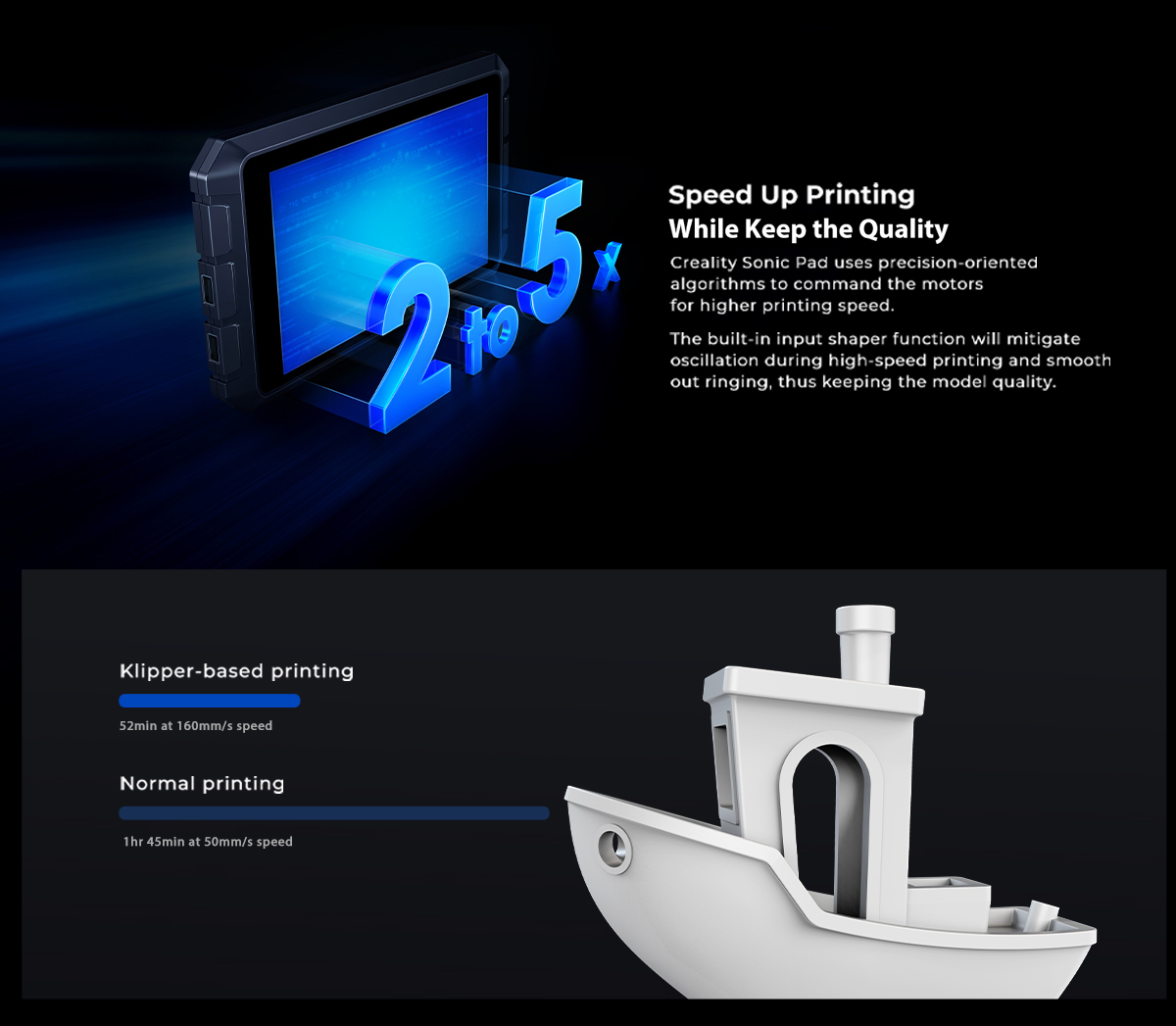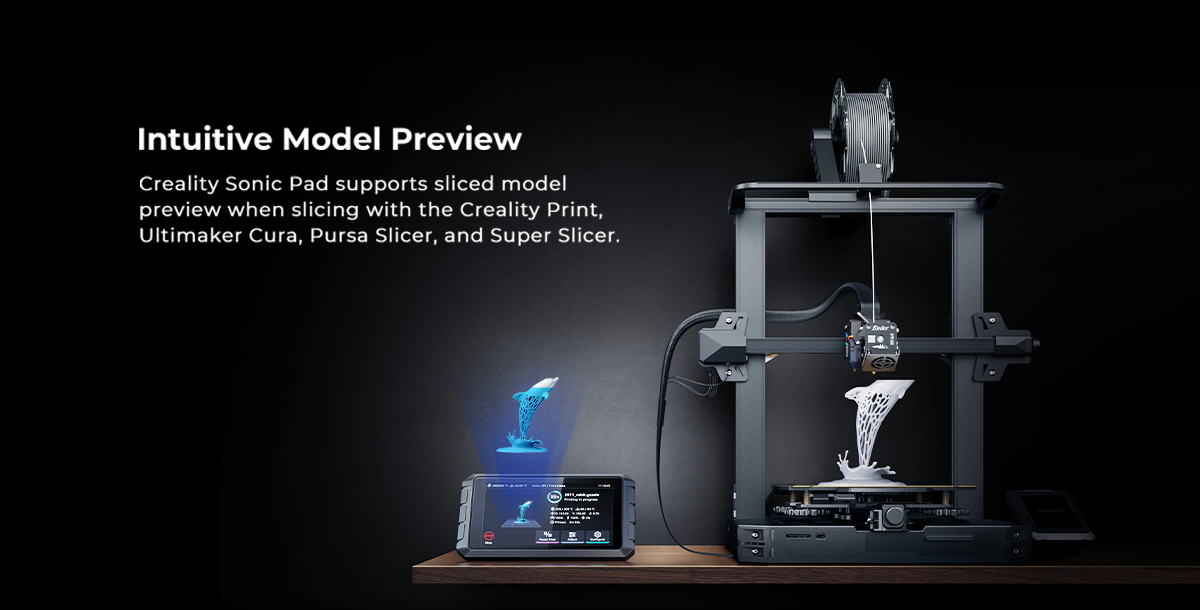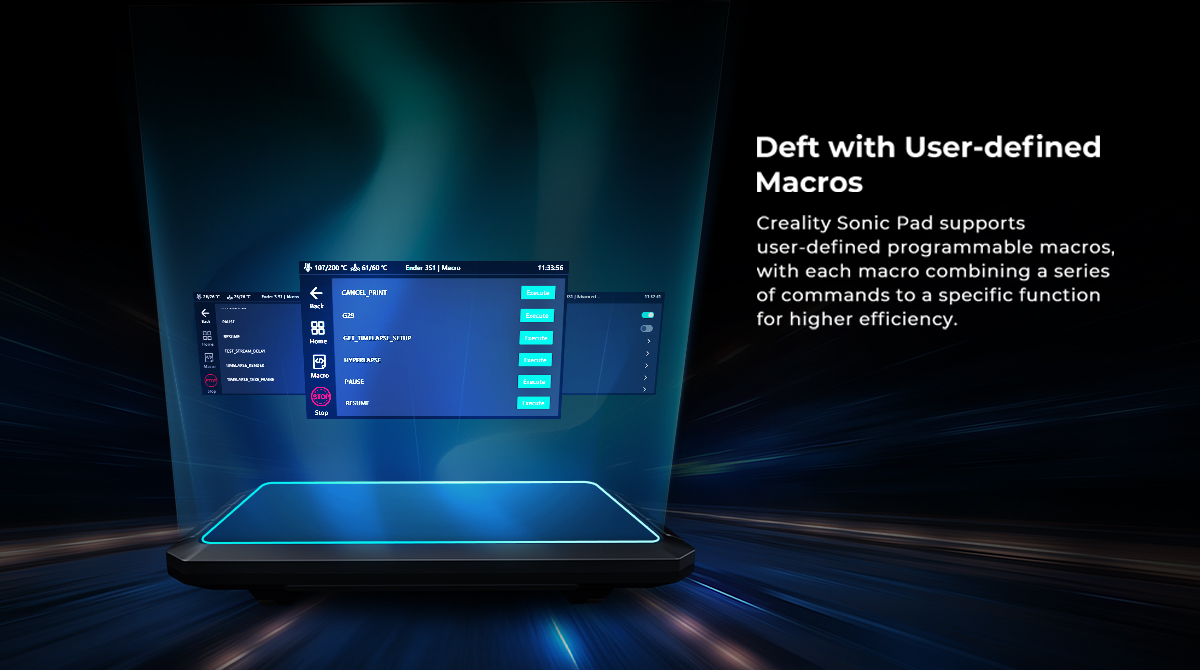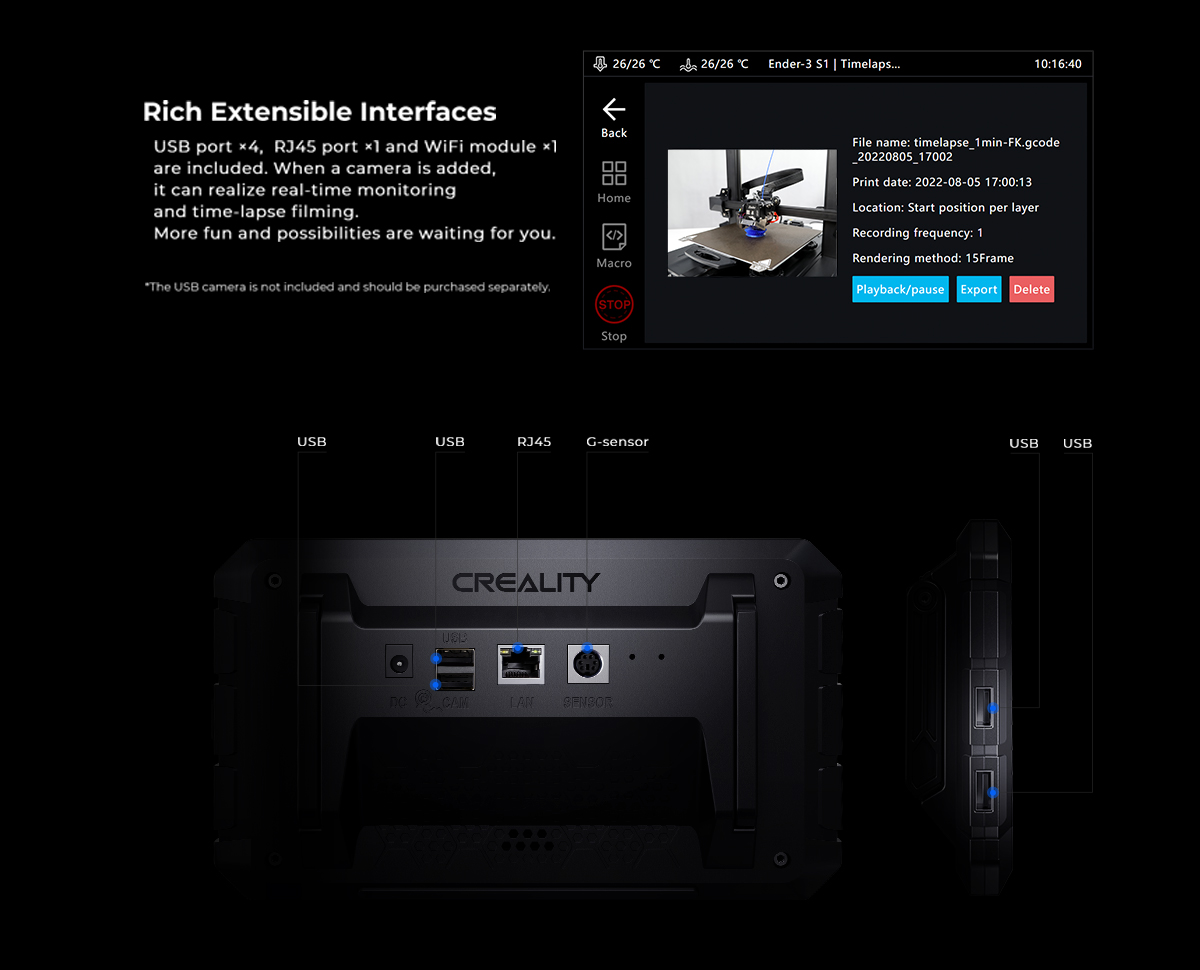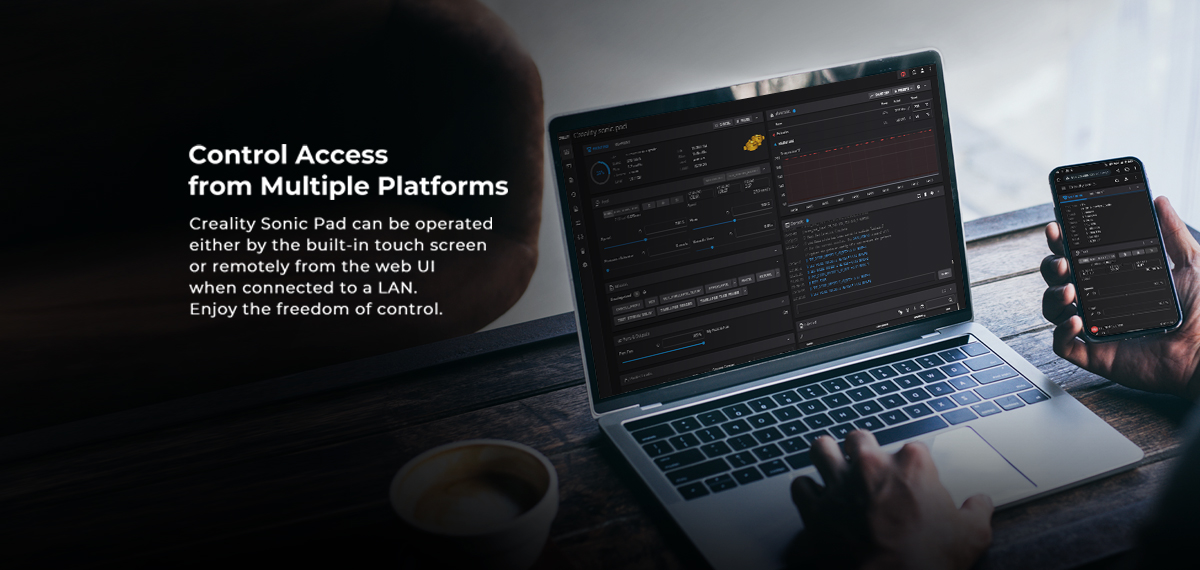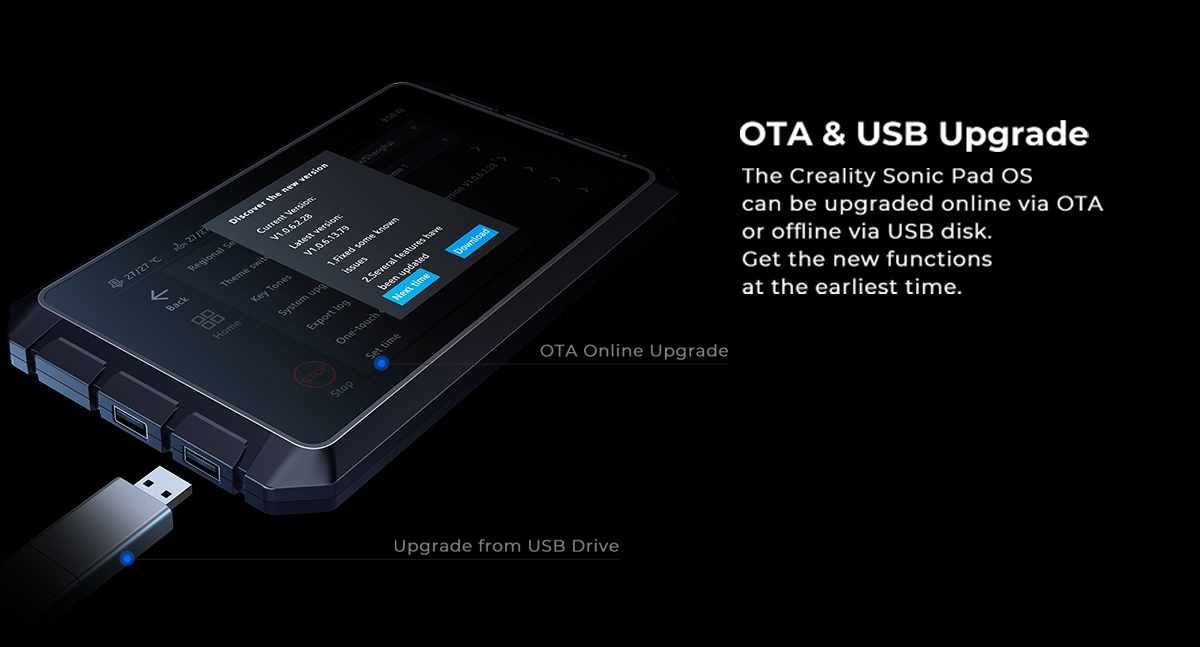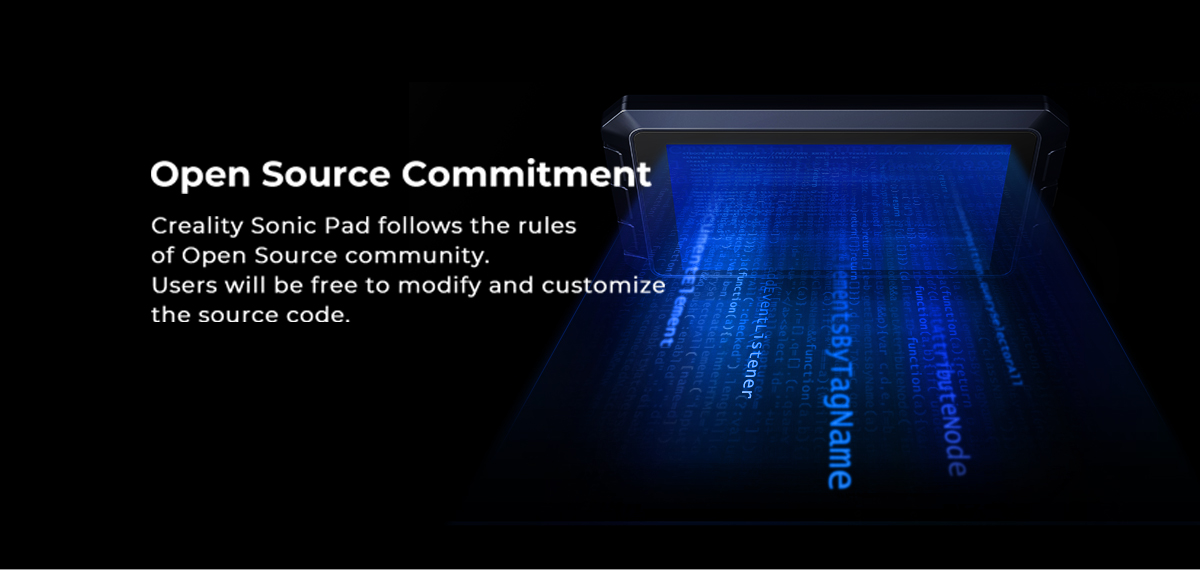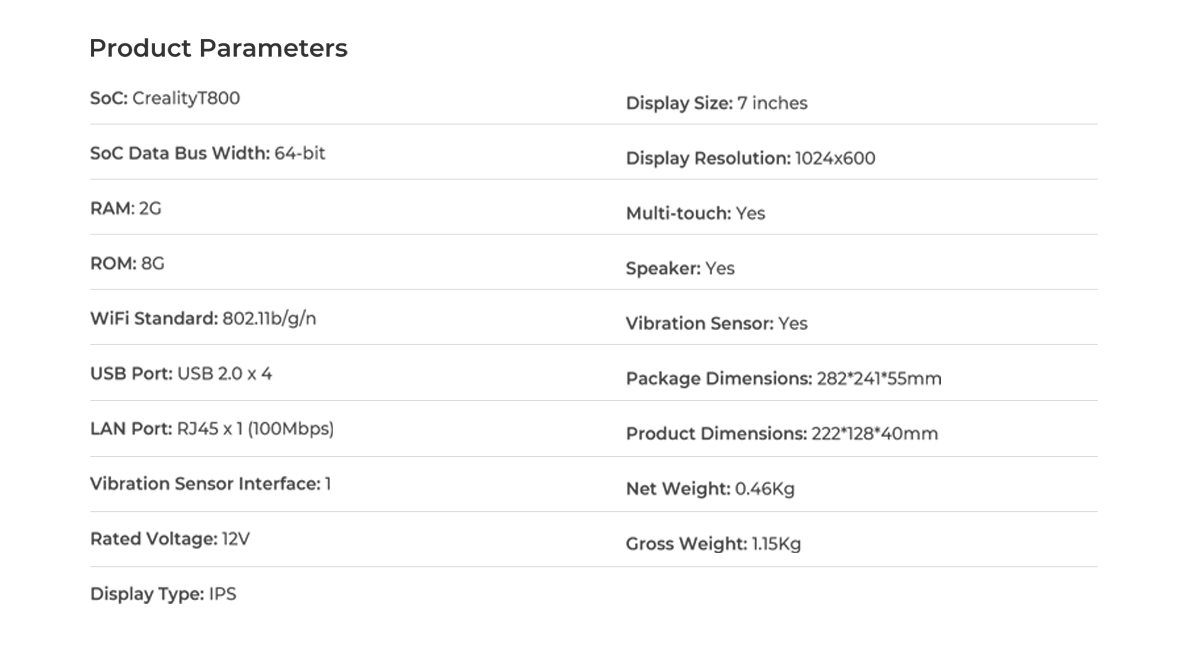 Customer Reviews
Write A Review
Ask A Question
Reviews (6)
Questions (1)