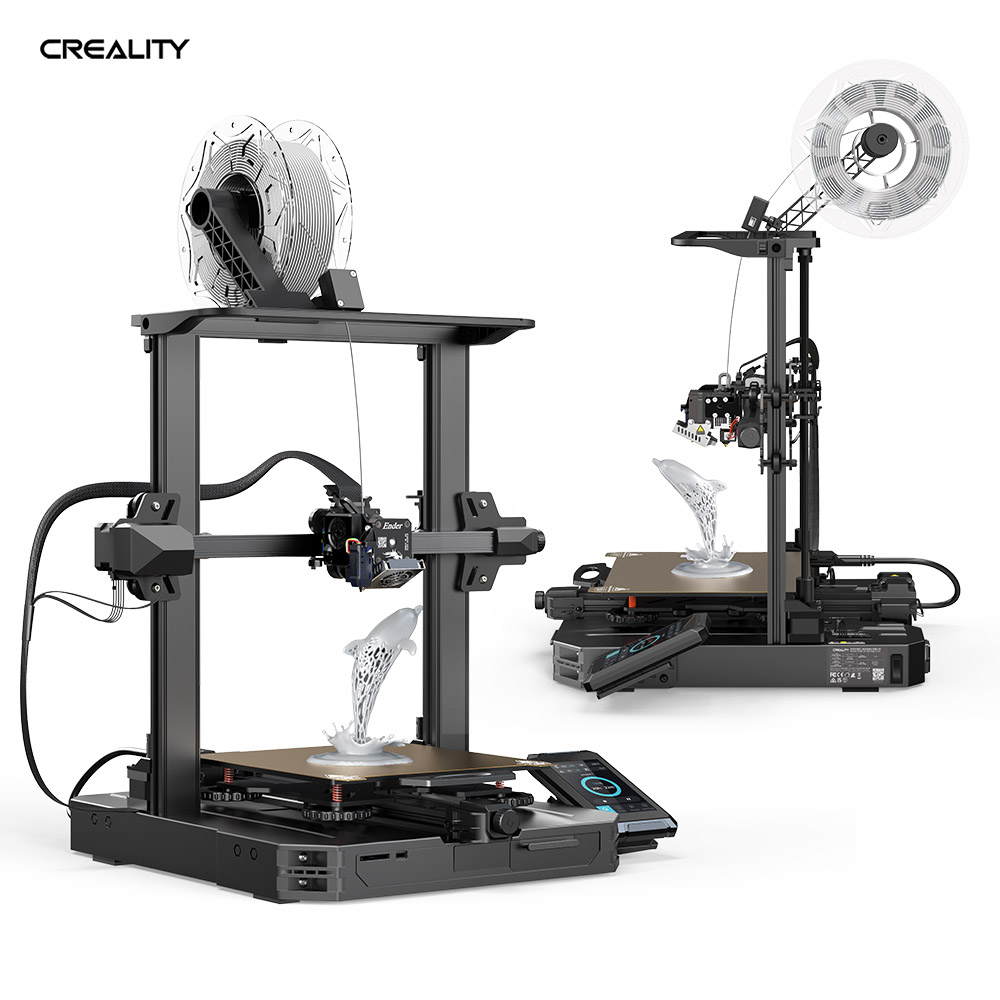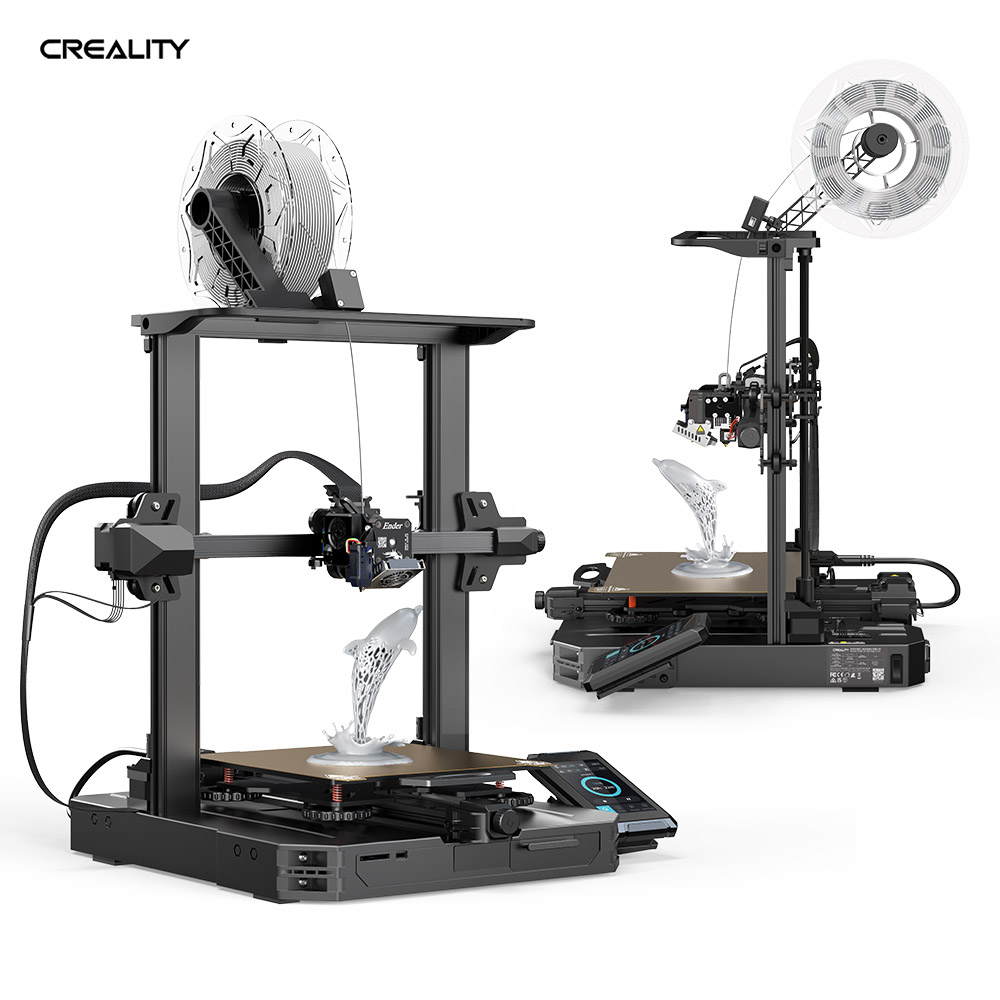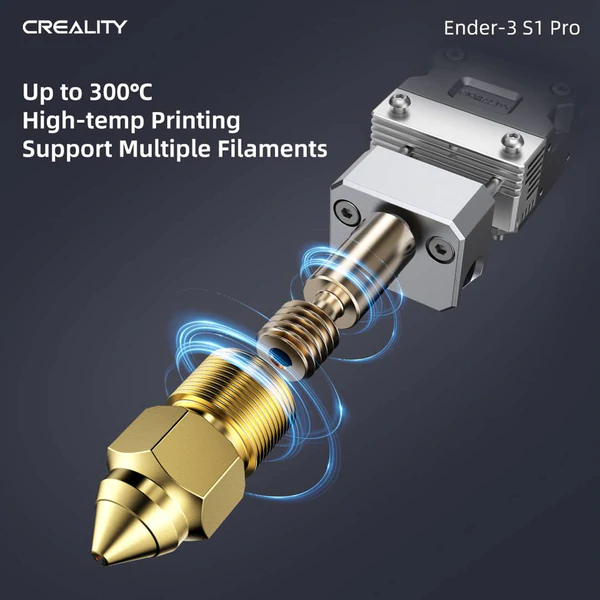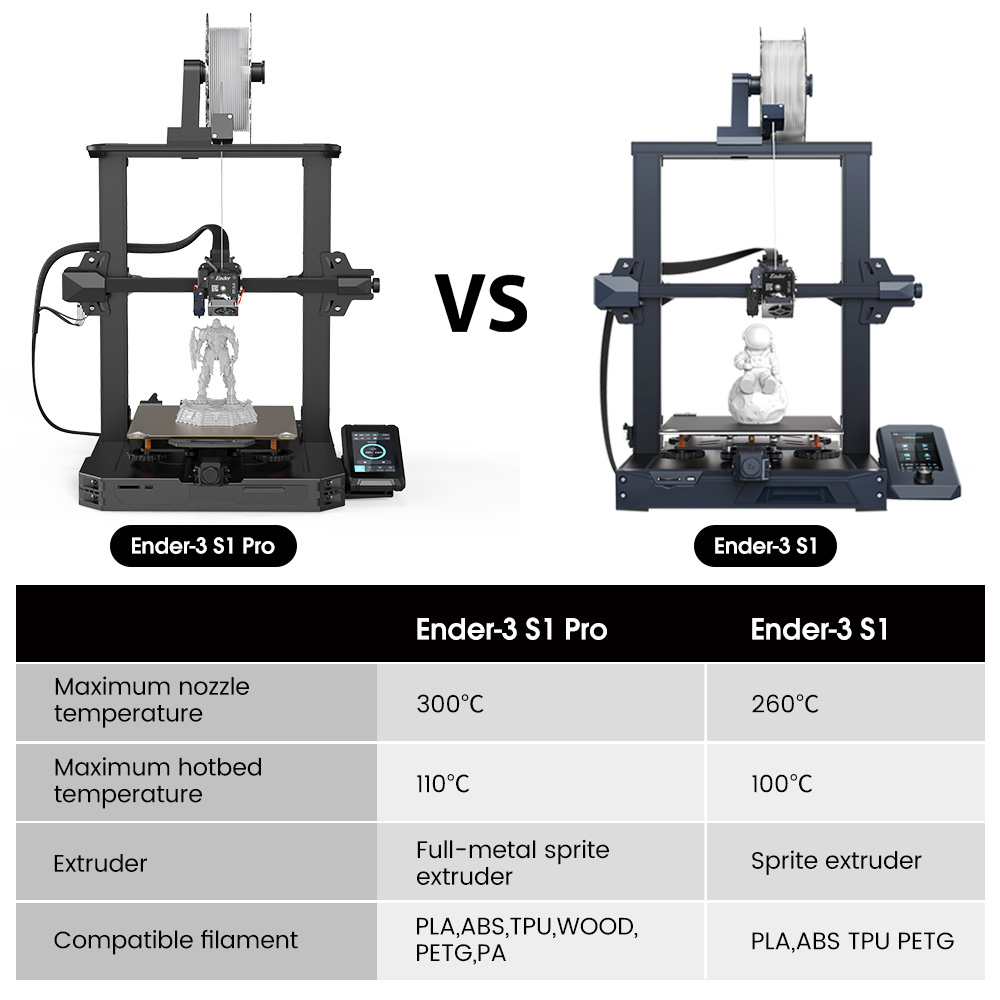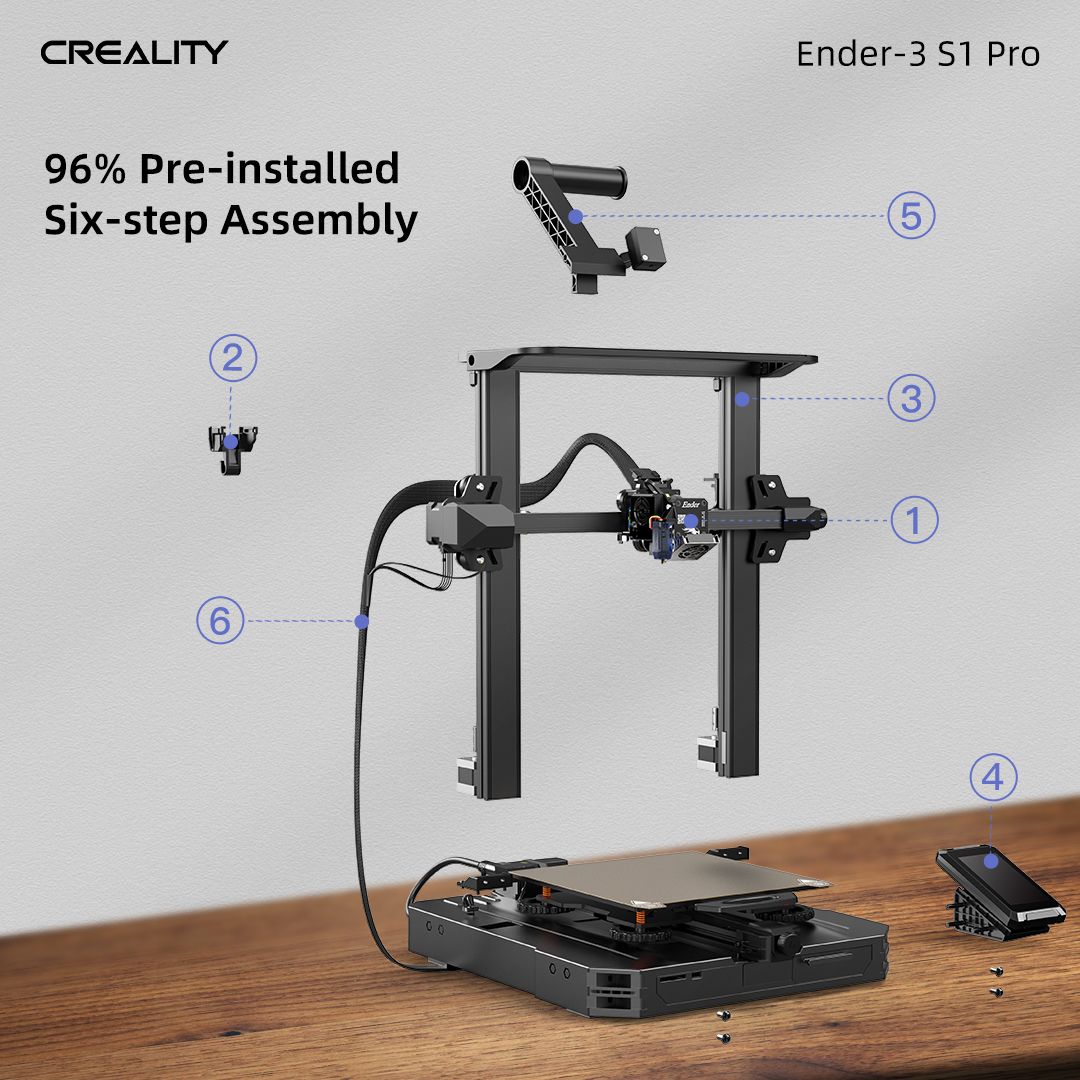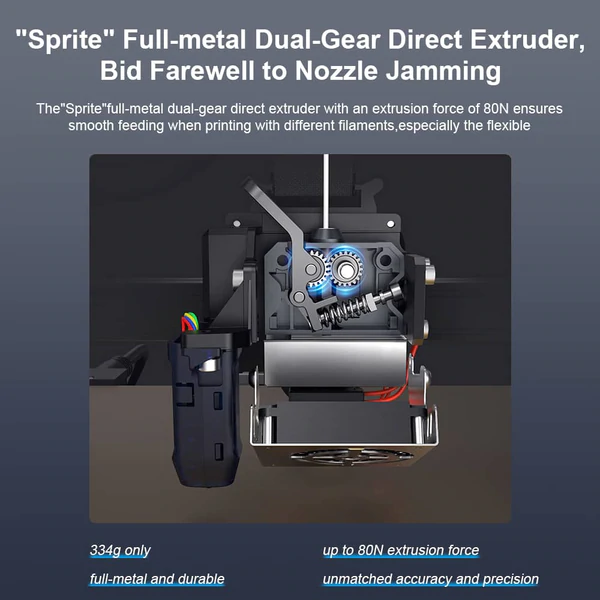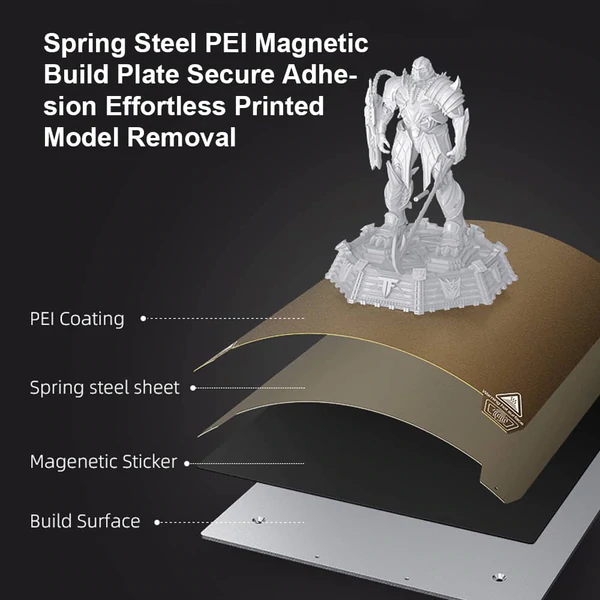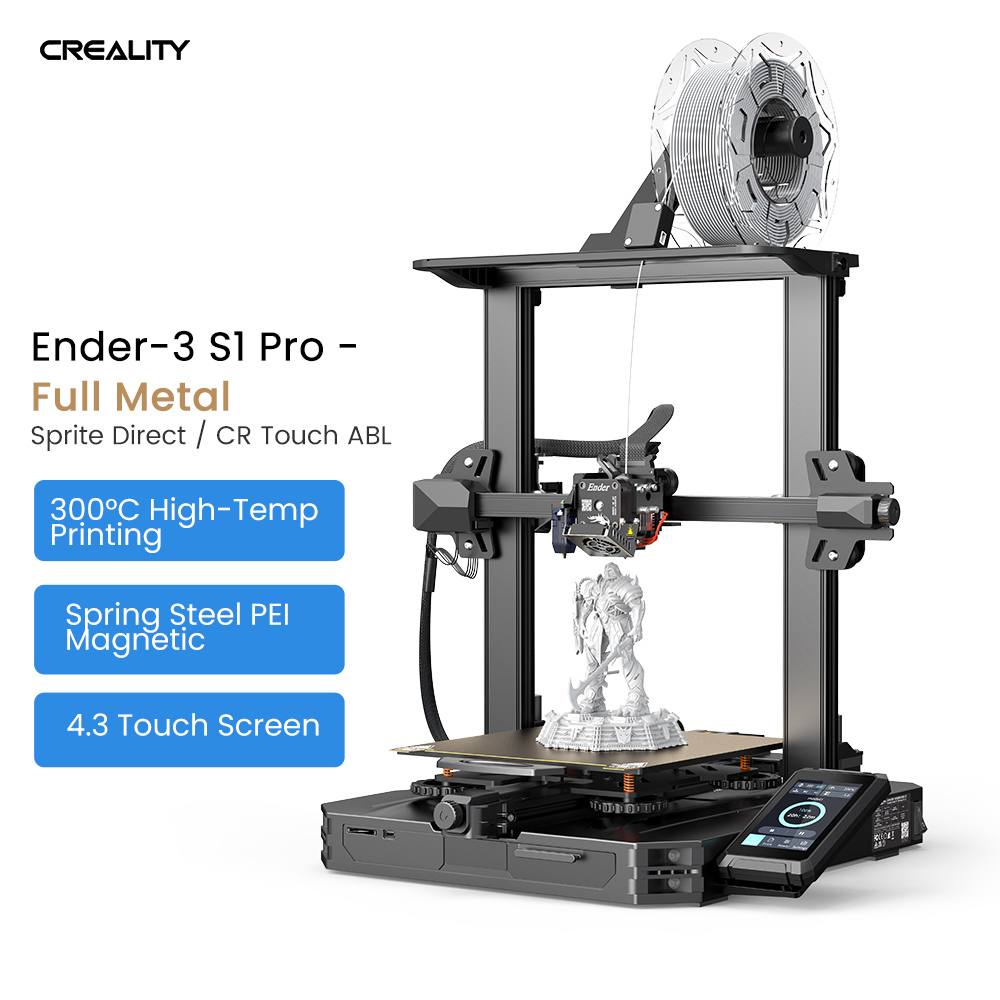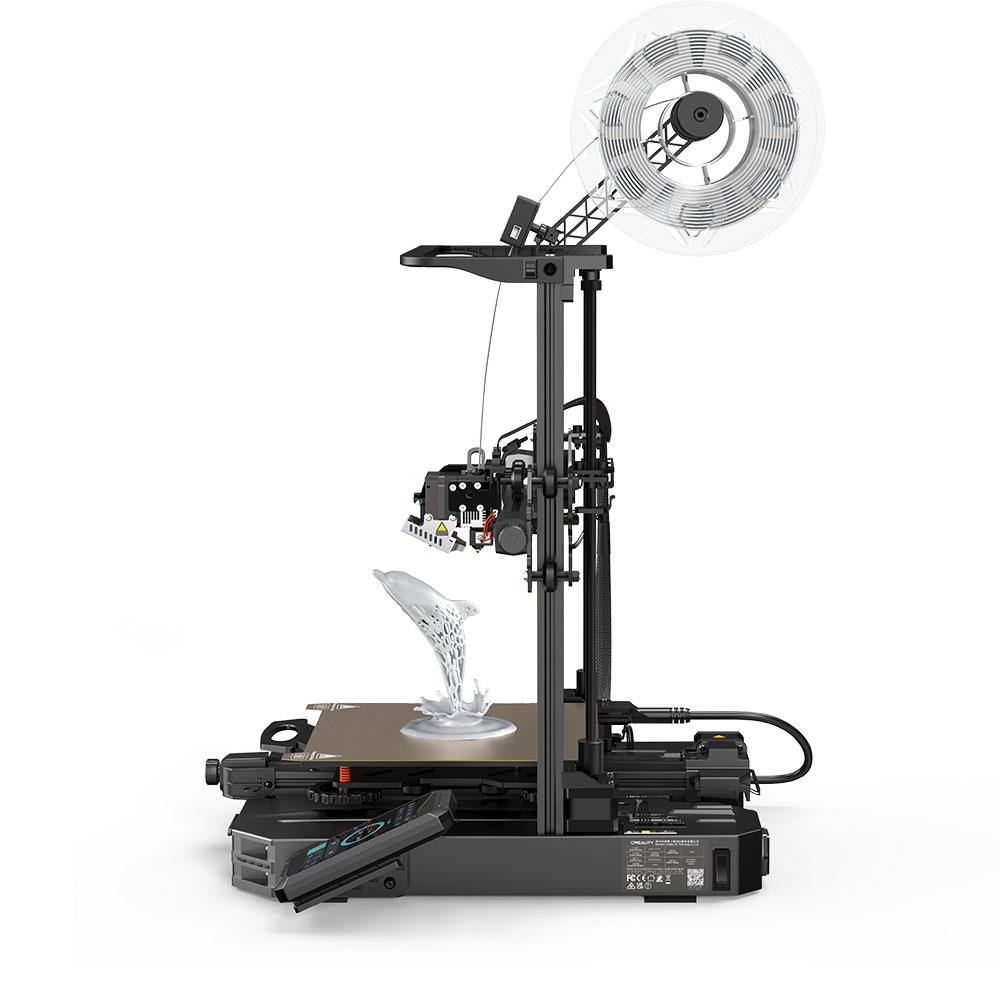 Creality Ender 3 S1 Pro 3D Printer
Model-1

Please select product attributes before purchasing~~
Ship to
It is expected to arrive within and will cost
$
USD
to ship
This item can't be shipped to this Country/Region
Bundles
${ meal.bage }
${ meal.title }
${ meal.skus }
${ sku.name }:
${ skuVal }
People who bought this item also bought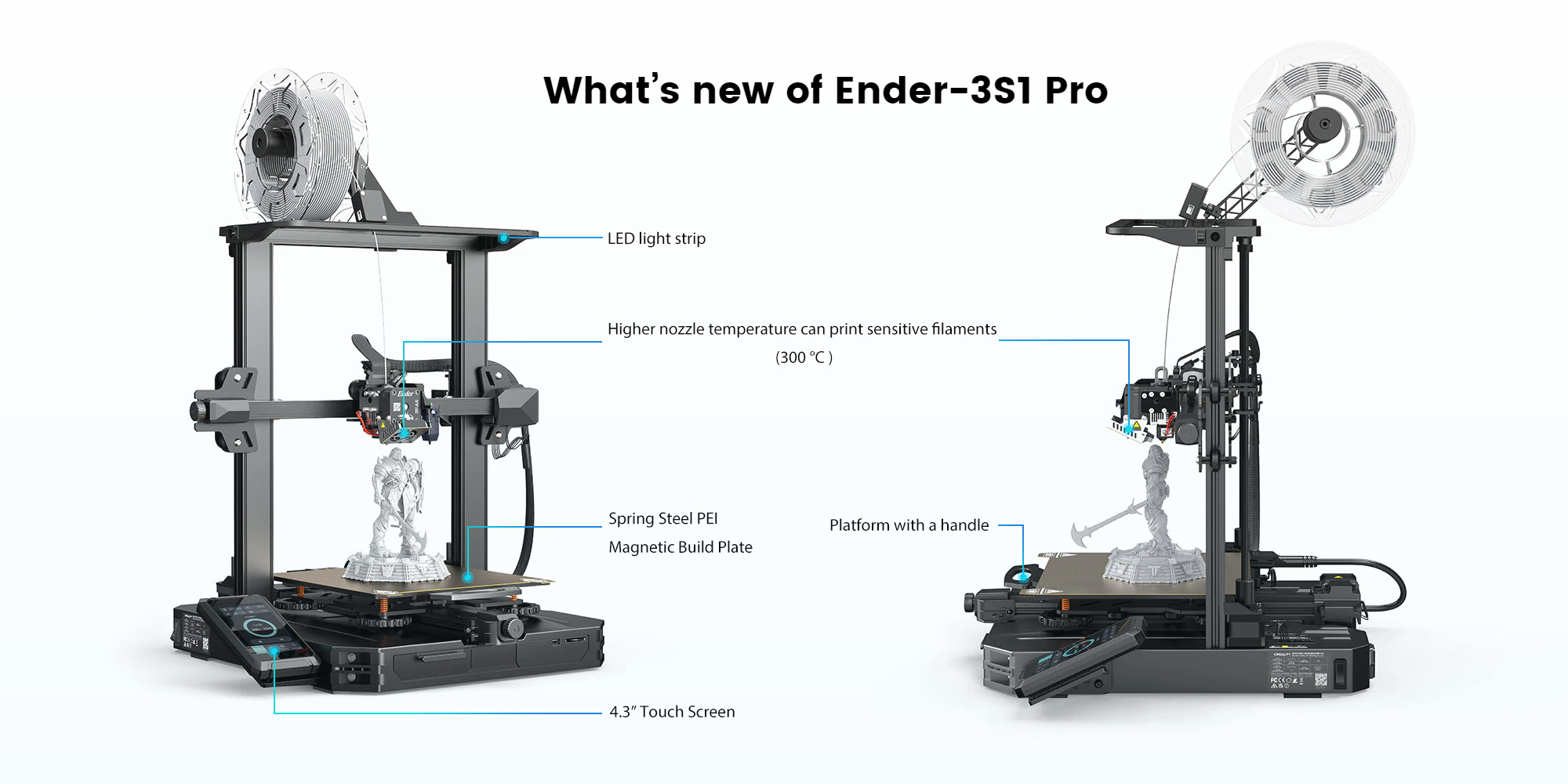 The Ender 3 S1 Pro is a new and improved version of the very successful Ender 3. Equipped with a newly developed direct dual-gear extruder, automatic bed leveling, 32-bit silent mainboard, among other things, the S1-Pro is a very affordable printer with everything you could wish for at this price point.
Sprite Full-Metal Direct Drive Extruder with dual gear
Ender 3 s1 and Ender 3 S1 Pro use direct-drive extruders. The distance is shorter in a direct drive and the retraction too. Ender-3 S1 Pro upgrade to the full-metal dual-gear direct extruder with an extrusion force of 80N ensures smooth feeding when printing with different filaments. especially the flexible TPU.
Up to 300℃ high-temp printing support multiple filaments.
It's compatible with multiple filaments, such as PLA, ABS, PVA, Wood, TPU, PETG, and PA, providing more possibilities for creation.
Spring Steel PEI Magnetic Build Plate
It can handle high temperatures a lot better than the one used in Ender 3 S1. You can easily remove it if you want since it gets attached to magnetics well. It is compatible with ASA, TPU, PLA, Wood, PETG, PAHT, and SILK as well as other types of filaments. It removes all the small issues you have while printing. It truly takes no effort to take out the print -when printing is over, you simply bend the base, and the model detaches itself from it.

Print Size/Print Speed

Maximize your creativity with a generous print size that accommodates a variety of projects.Experience efficient printing with adjustable print speeds to suit your project requirements.
►Product Parameter & Comparison
- Ender 3 S1 & Ender 3 S1 Pro in comparison -
| | | |
| --- | --- | --- |
| | Ender 3 S1 | Ender 3 S1 Pro |
| Build volume | 220x220x270mm | 220x220x270mm |
| Printer size | 487x453x622mm | 490x455x625mm |
| Extruder | Sprite Direct Drive Dual Gear | Sprite Direct Drive Dual Gear |
| Max. nozzle temperature | 260ºC | 300ºC |
| Max. heatbed temperature | 100ºC | 110ºC |
| Weight | 9.1kg | 8.6kg |
| Interfaces | USB-C / SD | USB-C / SD |
| Filament sensor | Yes | Yes |
| Dual Z-axis | Yes | Yes |
| Automatic levelling | Yes | Yes |
| Motherboard | Silent motherboard, 32-bit | Silent motherboard, 32-bit |
| Screen | 4.3-inch screen with button | 4.3-inch touch screen |
| UI language | Chinese, English | Chinese, English, German, Spanish, French, Italian, Portuguese, Russian, Turkish |
►YOUTUBE SHARE & DEPTH REVIEWS
- Ender-3 S1 Pro Price, Shipping and delivery Question-
1. What is the estimated time of arrival if shipped is from China?
Normally the printer will be checked and shipped within 1 week.
United States, Canada, Australia, New Zealand: 4-7 working days.
China, Japan, Korea, Israel, etc: 3-7 working days;
EU Countries & United Kingdom: 10 working days.
2. Why are the EU/UK Price is higher than US Prices?
-A Brand Pricing
3. Can you support shipping to India, Russia, and brazil?
Presently it is not supported to ship to India, and Indonesia, many courier services have been temporarily closed due to the epidemic Based on the concerns of logistics freight and customs clearance, please contact sale@creality3dofficail.com if you are interested in ordering.
-Ender-3 S1(Pro): FAQ & Troubleshooting-
1. What is the required tabletop depth for the Ender-3s1 pro? (How much space do I need to put down my printer?)
Hi, The Machine Size is 490x455x625mm (19.29 * 17.91 * 24.6in) and we will recommend that there is a space of 10-15cm (3-5Inches) for the heatbed for back working.
If add a enclosure, the Desktop space required 70*75mm (27.55*29.53inches).
2. Want to buy my first 3d printer, should i buy s1 or s1 pro.? Is this a s1 pro or a modified s1?
The difference between the S1 and S1 pro is the pro has an all metal hot end that can go to 300c and a magnetic bed spring steel bed and a touch screen.It would cost about the same to upgrade it myself if in a Ender-3S1.
In terms of machine installation or printing operations, the difficulty of them are similar.
Direct Extruder is compatible with more 3D Printing materials. If you are considering printing high temperature products, you can choose Pro. Read More: What 's the Differences: Ender 3 S1 Pro Or Ender 3 S1
3. Compatible nozzle for carbon filament? Where to get nozzles when they wear out?
It is Compatible nozzle for Carbon filament Polylactic Acid (PLA).
CREALITY'S hot end (Nozzles) has 30 days replaced warranty, you could contact seller contact to get a replacement. Or you could purchase the replacement on our site.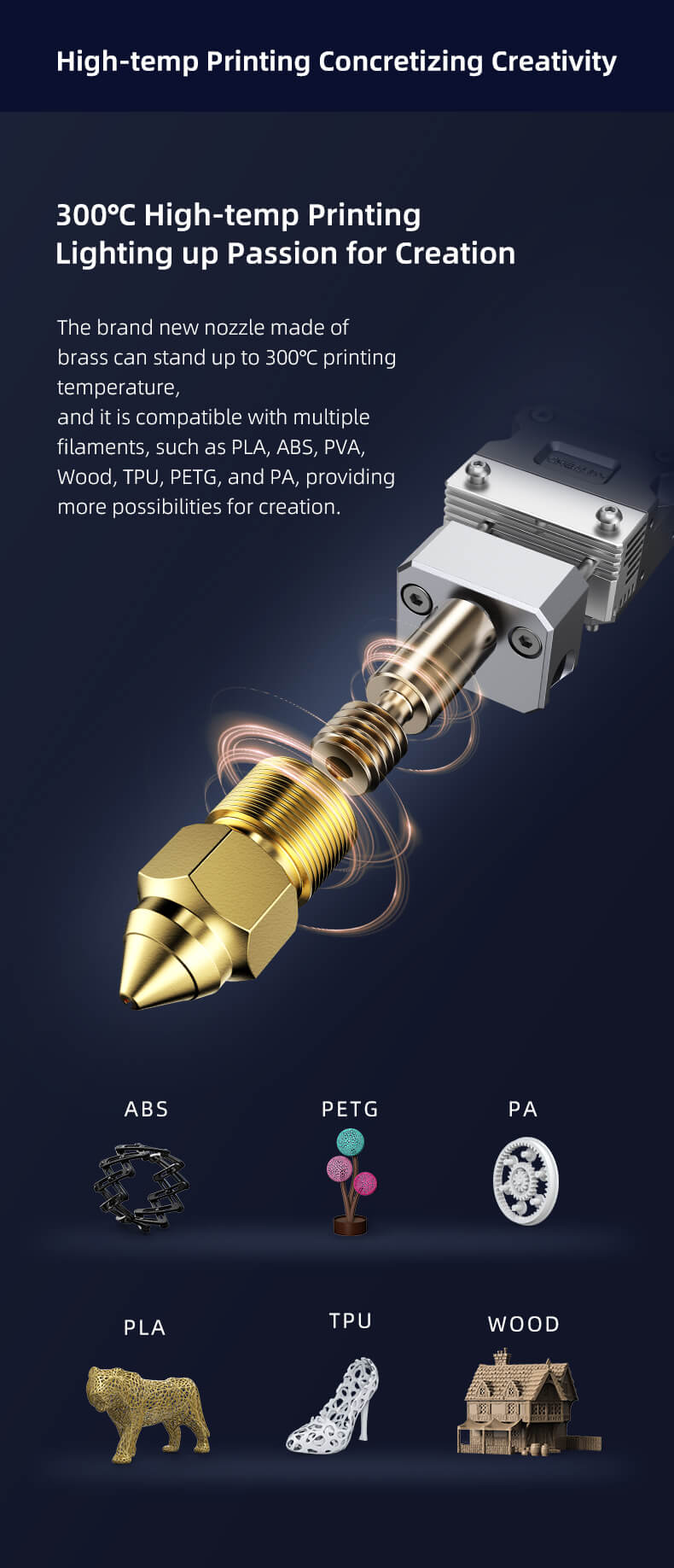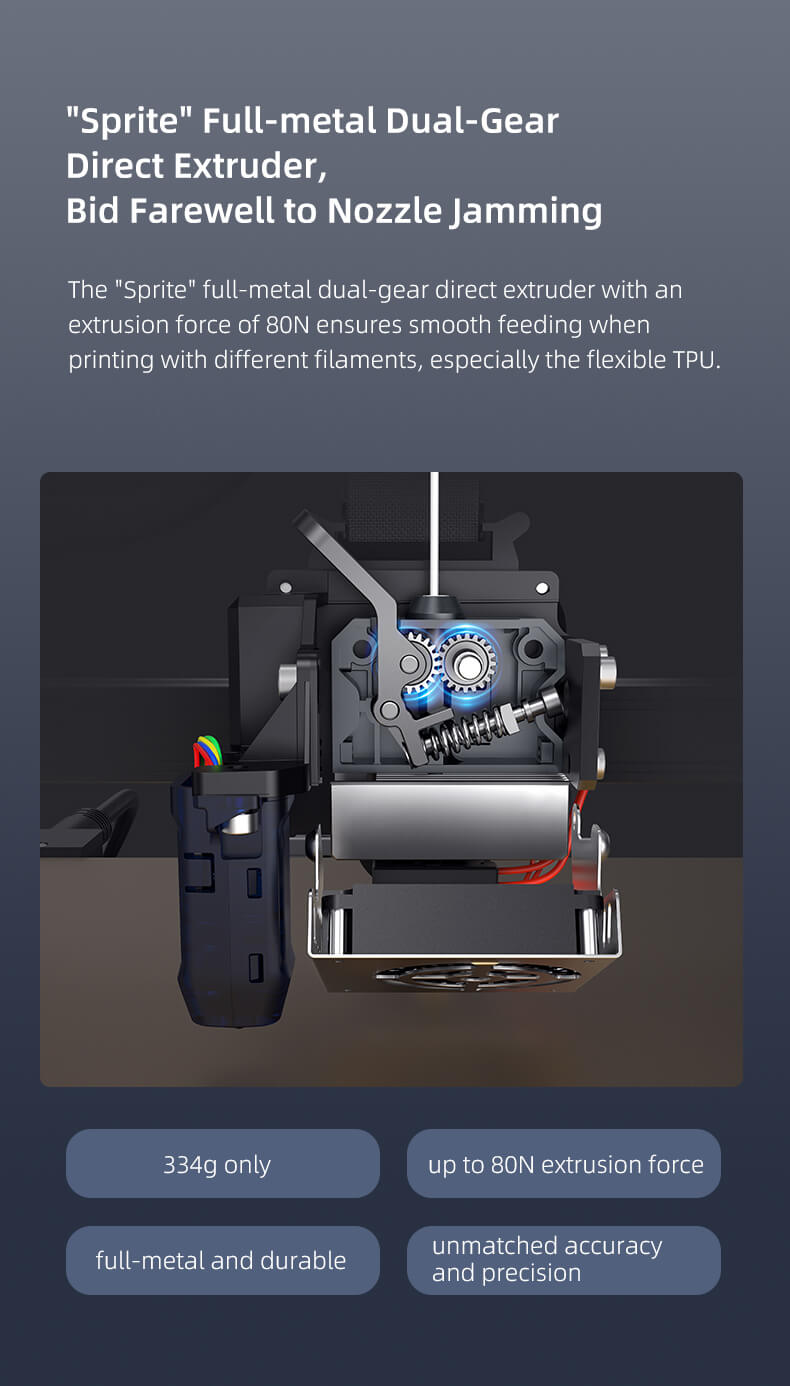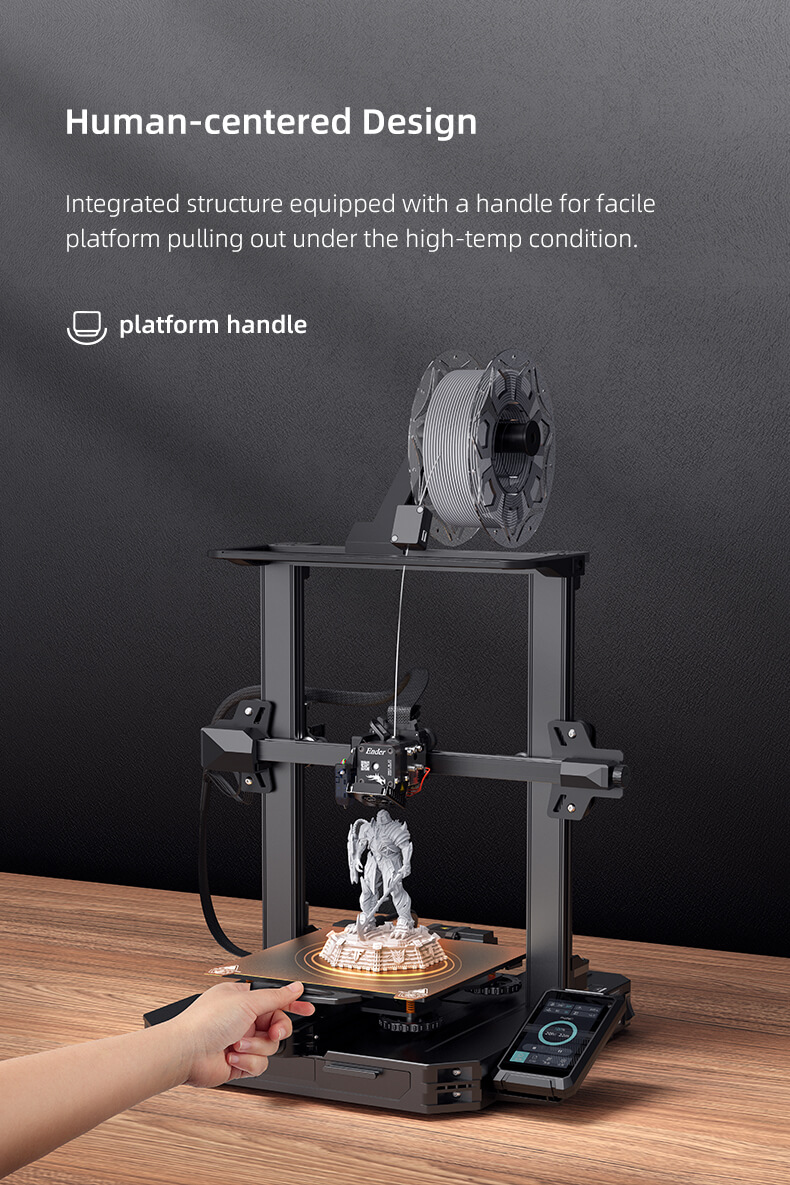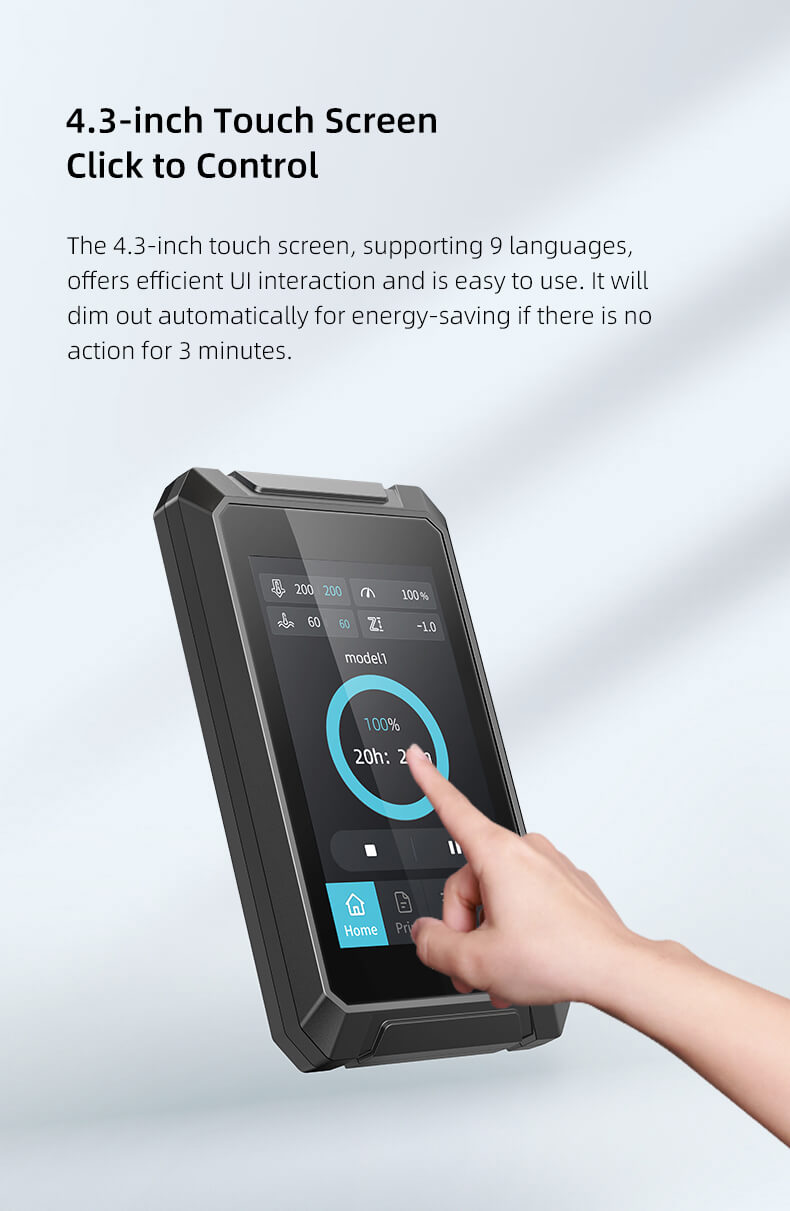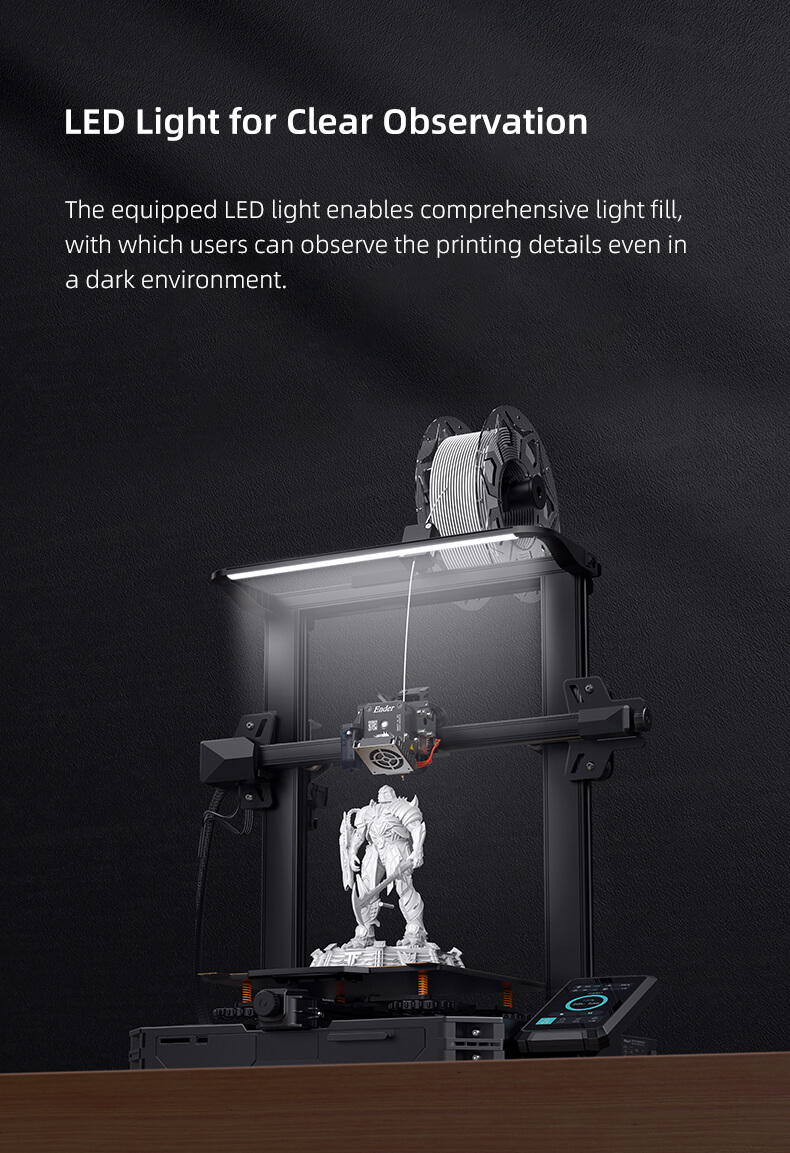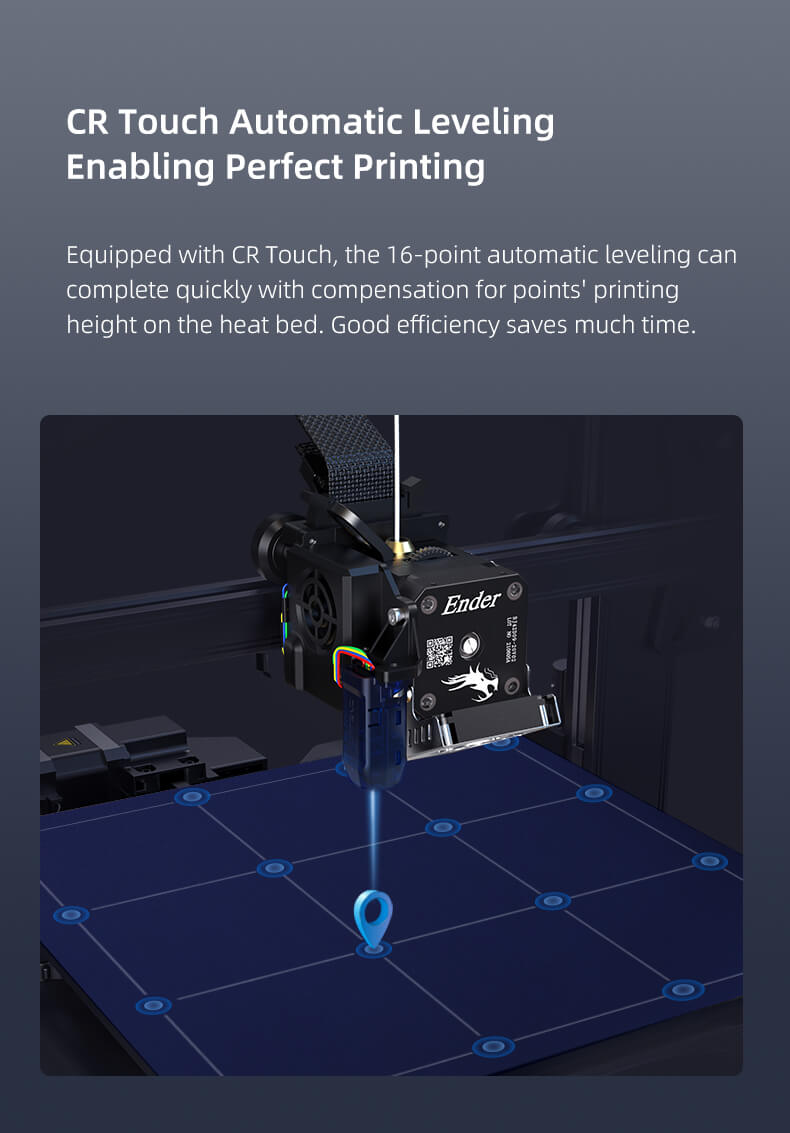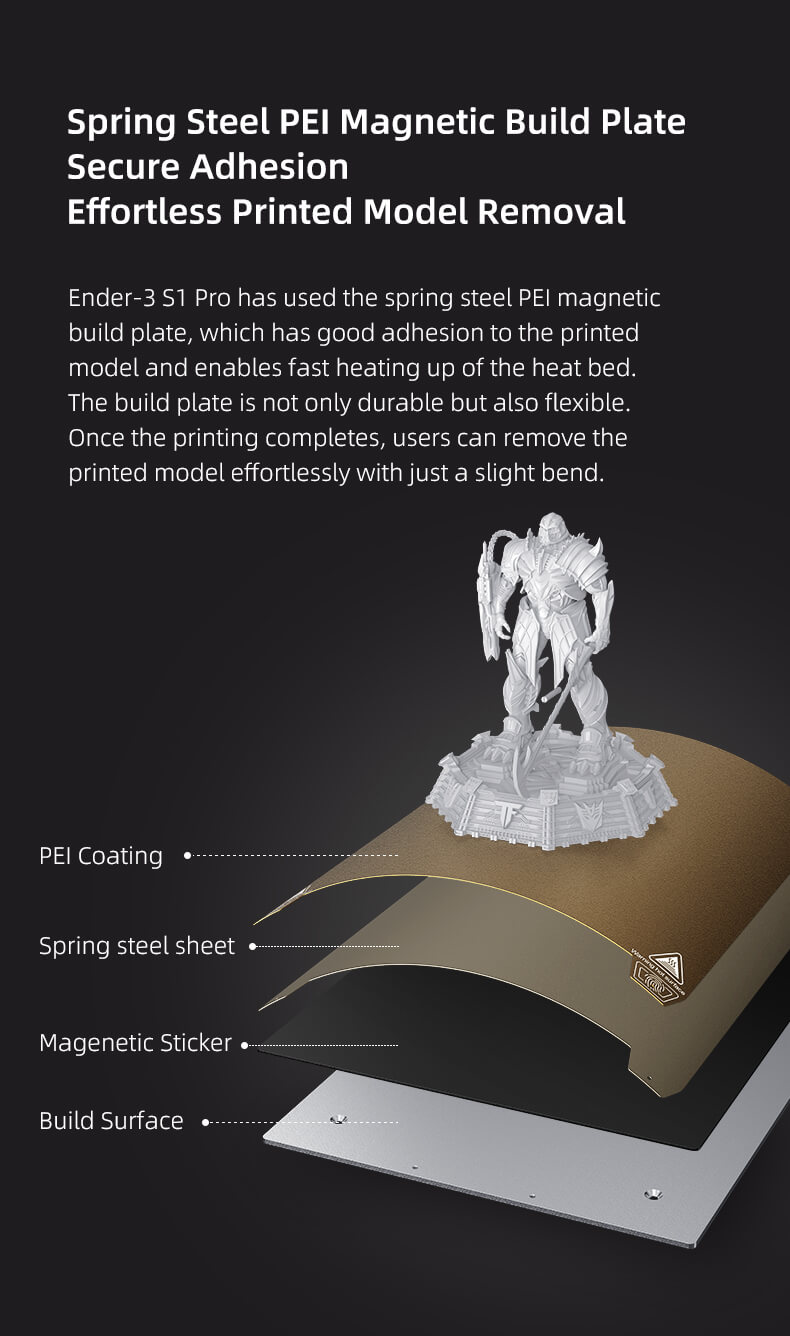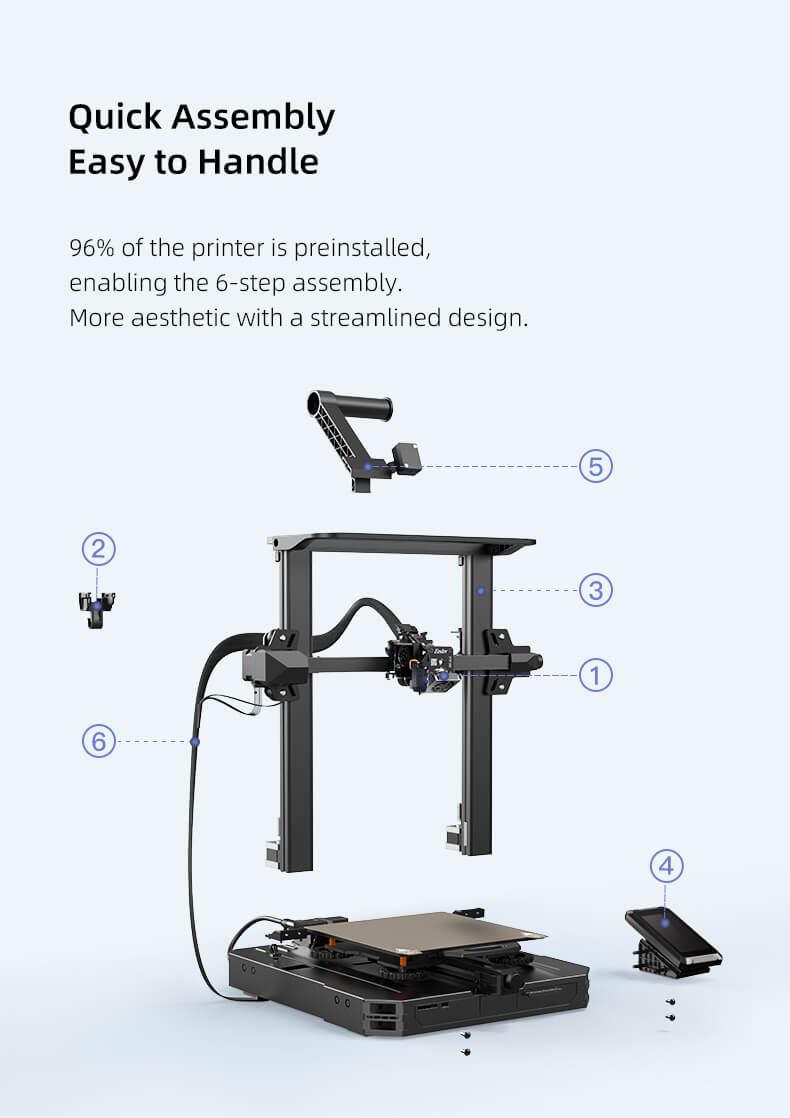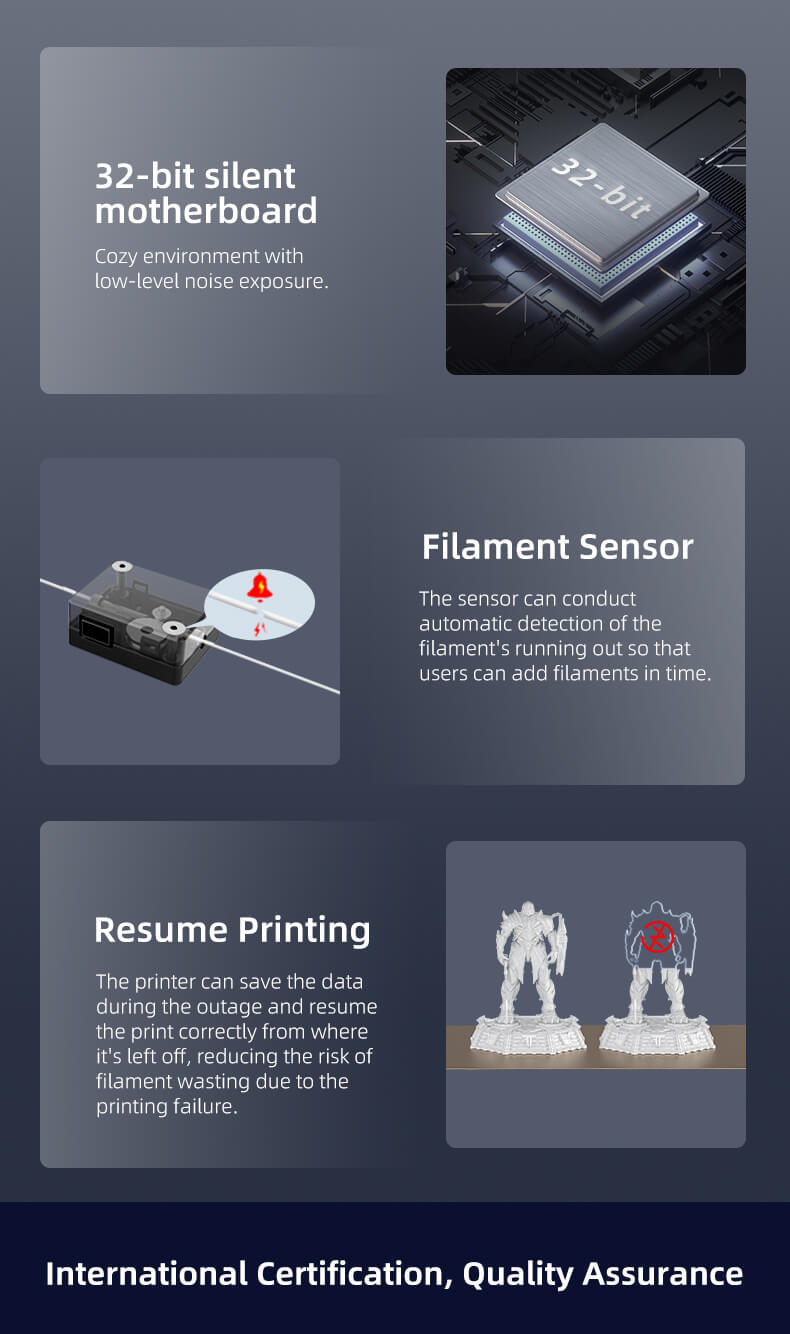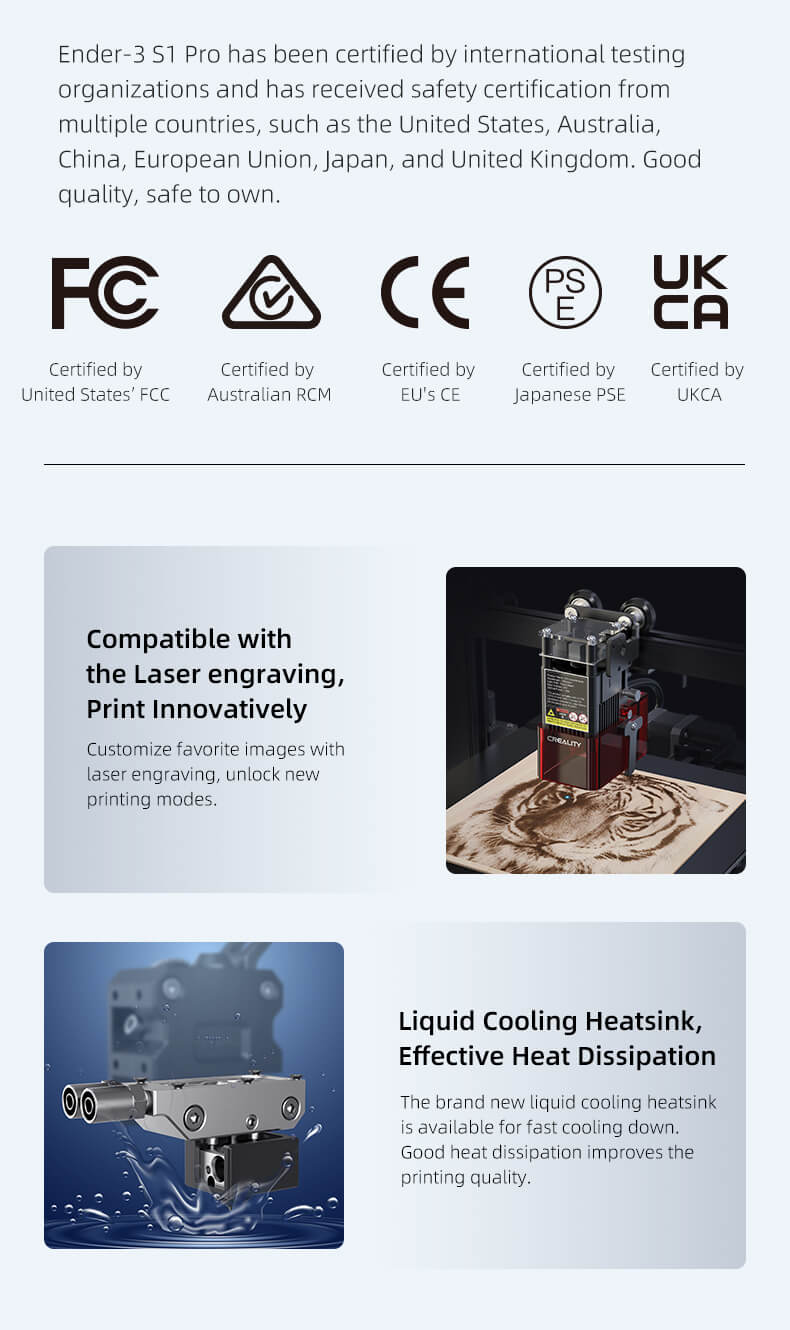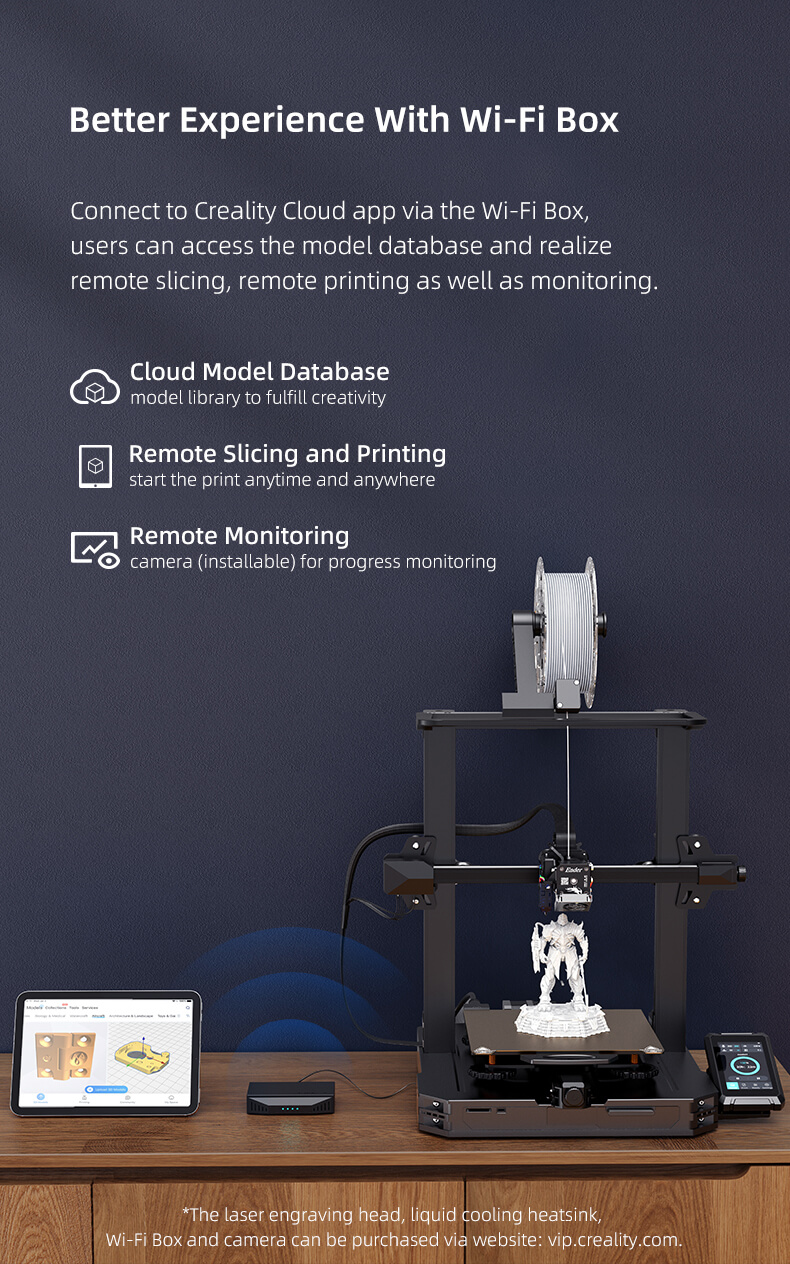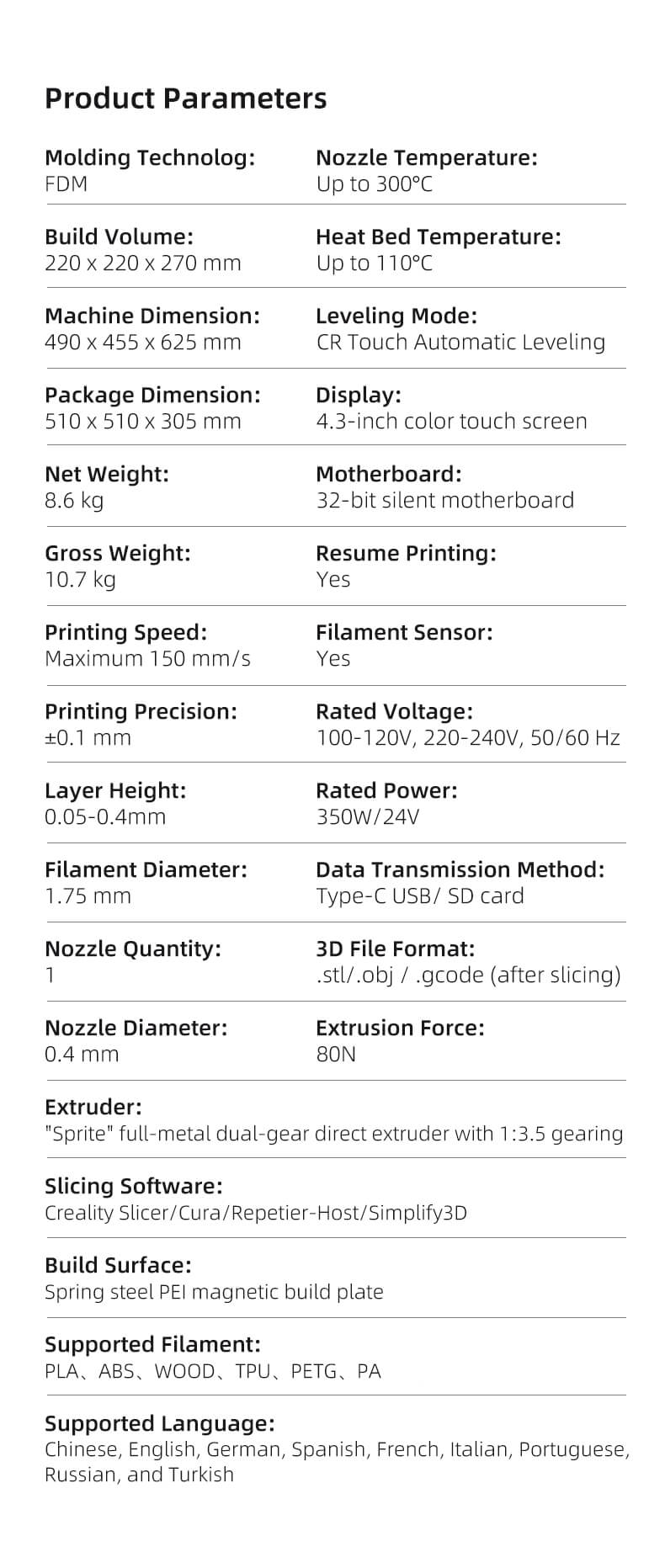 Customer Reviews
Write A Review
Ask A Question
Reviews (7)
Questions (4)