Why Ender-5 PLUS
Customer Reviews
Fredric
This is my very first 3D printer. I must say that it was very easy to assemble along with setting it up for my first print. Don't expect to have wonderful prints right off the bat. Setting up CURA was really easy and I was able to print out a calibration cube. This is where the steep learning curve begins. You really need to learn a lot about slicer settings and what they do. You really have to do your homework and learn things such as nozzle maintenance, E-Steps, PID tuning. travel, part cooling, supports, etc. You'll especially want to learn how to calibrate your printer with test prints such as the temperature tower to see how your filament really works at varying temperatures. I mostly print in PLA+ and PETG and have gotten to the point where my prints come out just beautiful. The hardware is more than capable, it's all about how experienced you are with slicers. So to anyone who gives this printer a bad review due to bad prints is most likely due to the user lack of knowledge. Eventually I did some upgrades such as building my own enclosure, adding a capricorn bowden tube, and all metal extruder. It has drastically improved my PETG prints once I got my E-steps dialed in. I would also recommend going on thingiverse and printing all the "Strain Relief" models for the printer wire loom and hotbed. This is the only reason I did not give this printer 5 stars. You really have to do quite a bit to reduce the strain at the connectors. Finally I added a raspberry PI 3b+ running Octoprint to control my printer remotely from my phone. I have a webcam attached to the raspberry pi so that I can see in real time if my print is still going on. I can also take awesome time lapses. This is a HIGHLY RECOMMENDED upgrade. It makes it SO MUCH easier to operate the Ender 5 plus.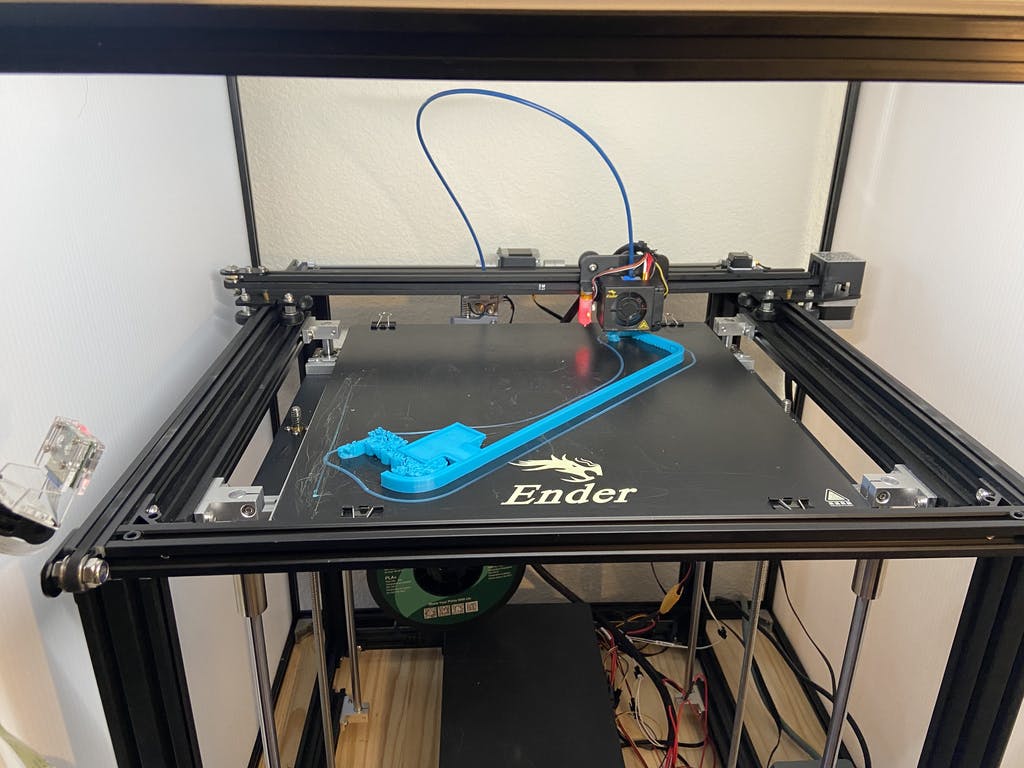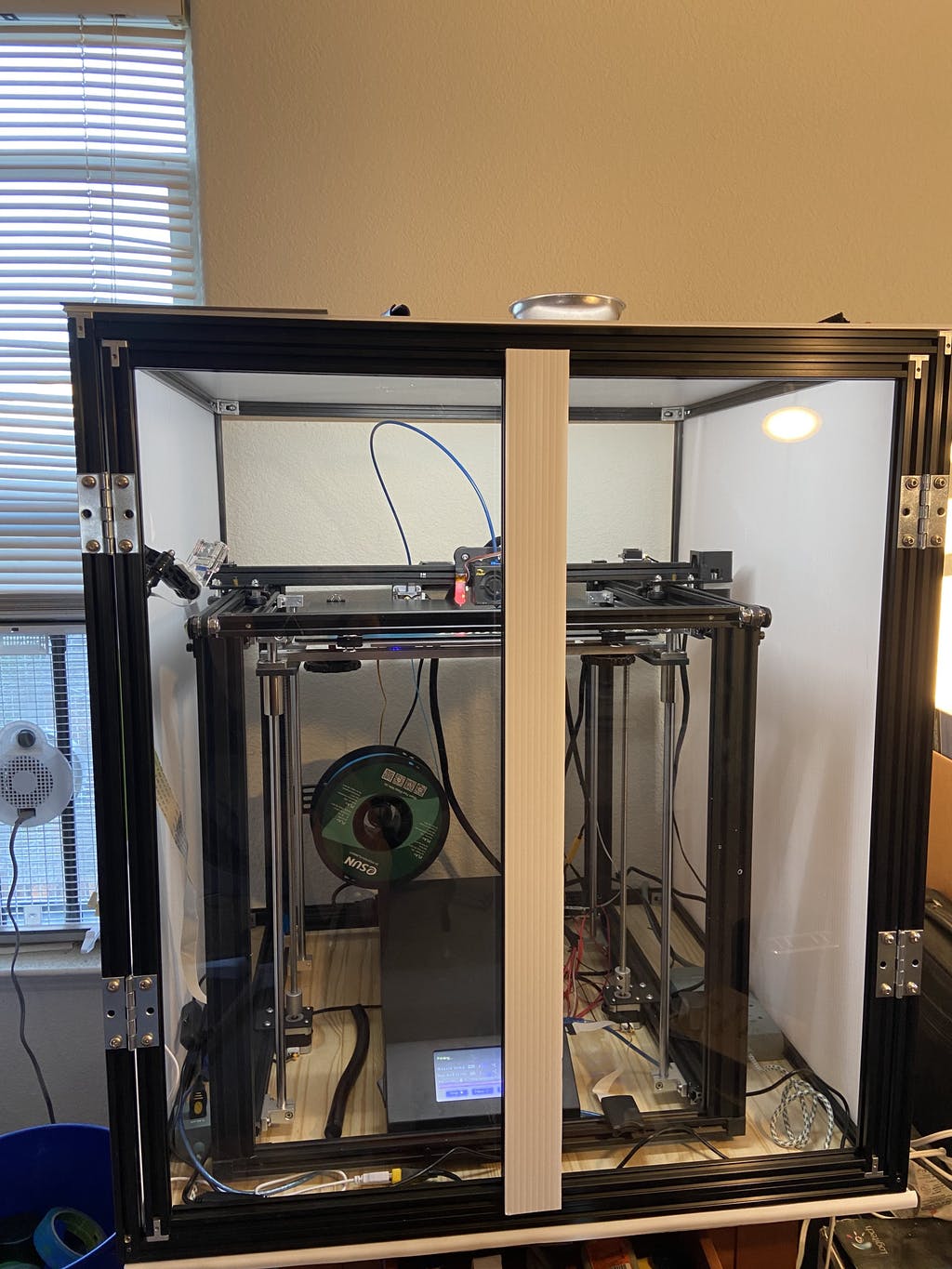 I bought this as an upgrade from the Ender 3 Pro and couldn't have been happier. The build volume is much better for larger prints. Shame it doesn't come with a mean well power supply and silent board as this would have made it the perfect printer. I ordered the upgraded silent board straight away and what a difference :) Shame about the fans now but compared to before, massive difference. This is the only upgrade I have done and it has worked perfectly as is. I don't see the need for any more upgrades and would recommend if you want to print bigger. I will get a new Ender 3 V2 when they are back in stock as I sold my other and regret it. Worth having 2 printers on the go to save time. I printed the Lego Man on it and looks great
⭐⭐⭐⭐⭐
AndyC
Right out of the box, I can tell there may be an alignment issue and there's not much I can do to fix that due to machining of parts. I was able to add shims to fix this and it rolled great after. The T8 lead screw nuts are squealing so bad I had to shut it down. I tried realigning everything, squared up the rest of the frame, loosened everything and then re-tightened, but it only made it worse. I have some anti backlash nuts coming that should fix this issue. I was expecting a silent board with TMC2209's or at least 08's but if they're on the new board, they don't have silentchop enabled. The screen options are fairly limited. You can't adjust your preheat temp to suit your needs. All in all, after hearing this machine run for awhile with the motors running noisy, I have no choice but to upgrade to a 32bit board and change out the screen.
⭐⭐⭐⭐⭐
MakerIggs
Featured Accessories